Western Canada has been at the very top of my bucket list for years now, in particular the towering mountains of the British Colombia and Alberta provinces. These regions are known for being vast, wild and beautiful. They are home to rugged peaks, turquoise blue lakes, expansive glaciers, tumbling waterfalls and an abundance of wildlife. There is so much to see that I absolutely recommend going on a road trip, to cover as much ground as possible during your trip. This itinerary focuses on Vancouver, Vancouver Island, Kananaskis, Banff and Yoho, however I will outline alternative options and ways you can modify the route. If you love the outdoors, hiking and nature then this is the Canadian road trip itinerary for you!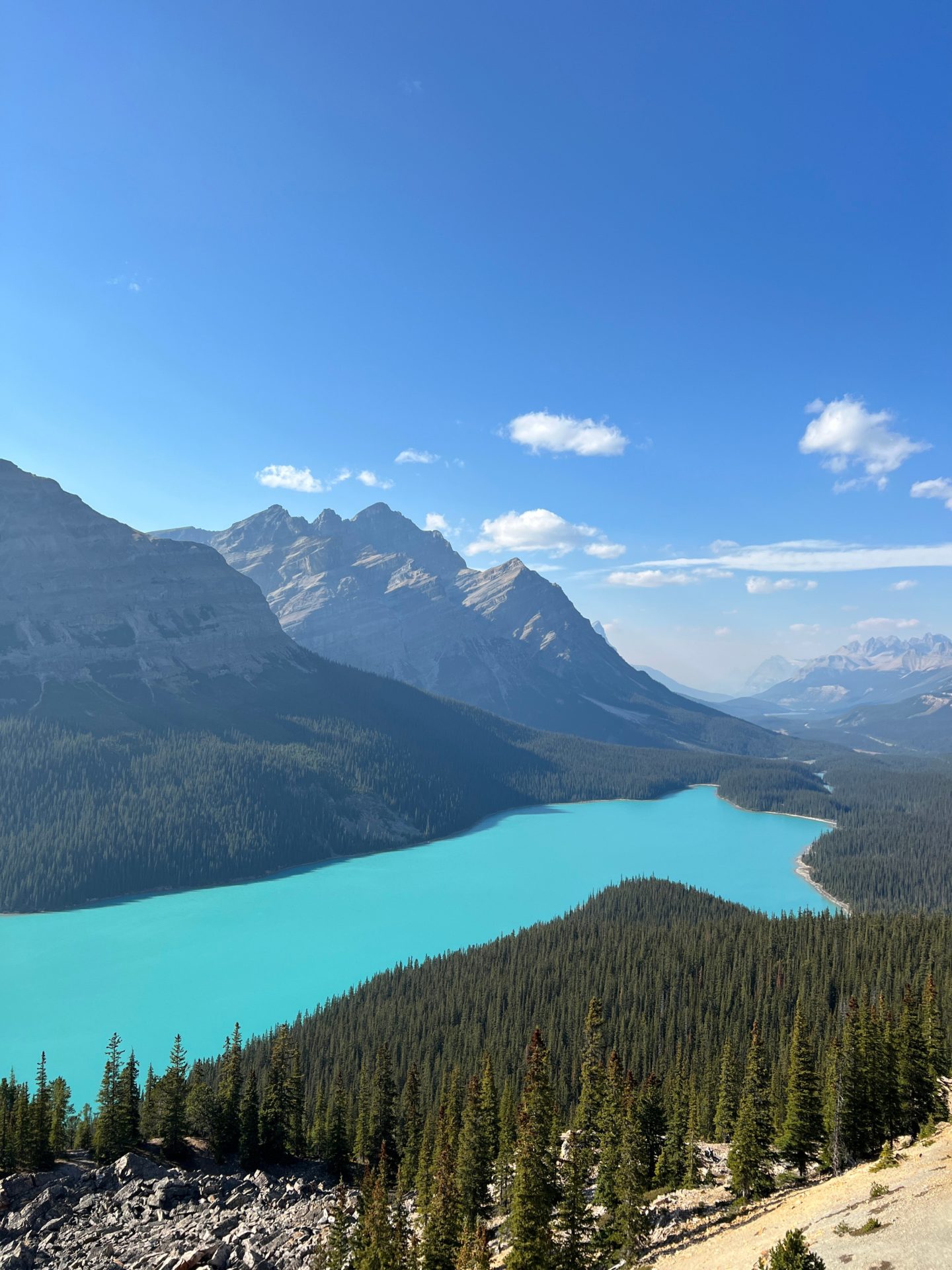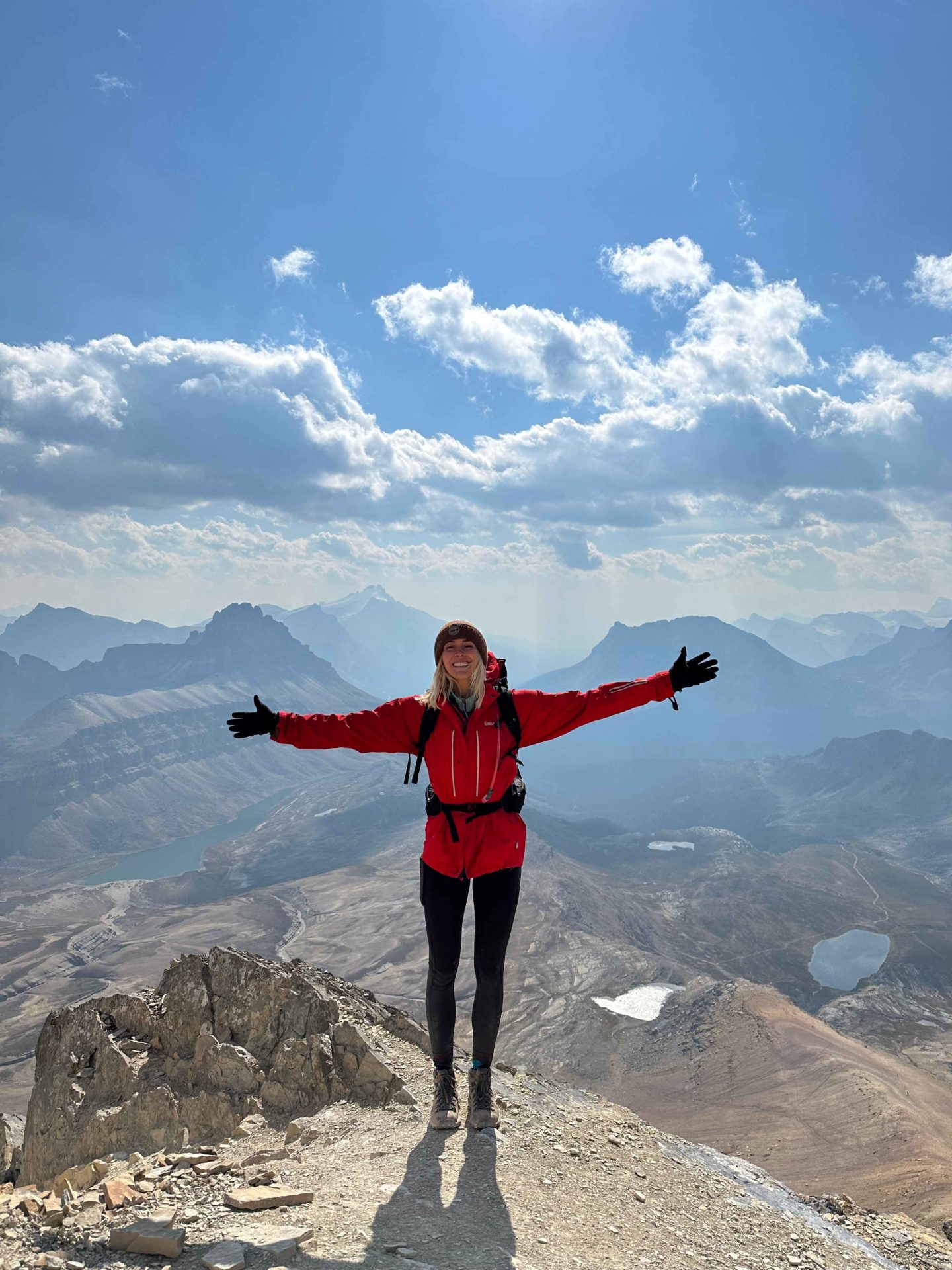 The Practicalities
Getting There: From the UK you can get direct flights to Vancouver, but they are pretty expensive. A more affordable alternative you could explore is flying into Seattle and getting the train up to Vancouver. If you want to skip the Vancouver leg of this trip you could fly directly into Calgary, Alberta from London but there tends to be limited flight availability on this route.
Getting Around: This is a road trip itinerary, so you will be needing a car. I highly recommend renting one which is four wheel drive and high clearance. Roads are typically pretty good in Canada but once you get into the wilderness they can get a bit rougher. It is better to be safe than sorry!
When To Visit: The best time to visit this region is in the summer months of early July through to late September. Personally I find mountain weather is more stable in September, which the locals in Alberta confirmed is usually the case.
How Long To Stay: Canada is massive, like seriously humongous. Give it as much time as you physically can because there's so much to see! I recommend a 2-week trip as a minimum. However, if you only have 10 days you could just focus on the Alberta leg of this itinerary and save Vancouver/Vancouver Island for another time.
Price: I hate to be the bearer of bad news, but Canada isn't cheap. The prices we experienced reflected those of the UK when it comes to meals, hotels, car rental, etc. So, be sure to budget accordingly.
Top Travel Tips
Make sure you purchase a Parks Canada Discovery Pass. This will allow you access to more than 80 Canadian destinations in 12 months, plus it mean you can avoid having to join the queues when you enter national parks.
Pack for all weathers, no matter the season. It is the mountains after all! Even in the height of summer, the weather can switch from sunshine and blue skies to cold, cloudy and rainy in minutes. Take layers, waterproofs and suitable footwear. If you need guidance on what gear to take, check out my hiking kit guide here.
Bear safety is a hugely important factor when you're exploring the Canadian wilderness. It is essential to carry bear spray, make noise and stay vigilant. Check out the Canadian bear safety guidelines here. One thing to note is that bear spray cannot be taken on planes, so I recommend buying it once you get to your destination.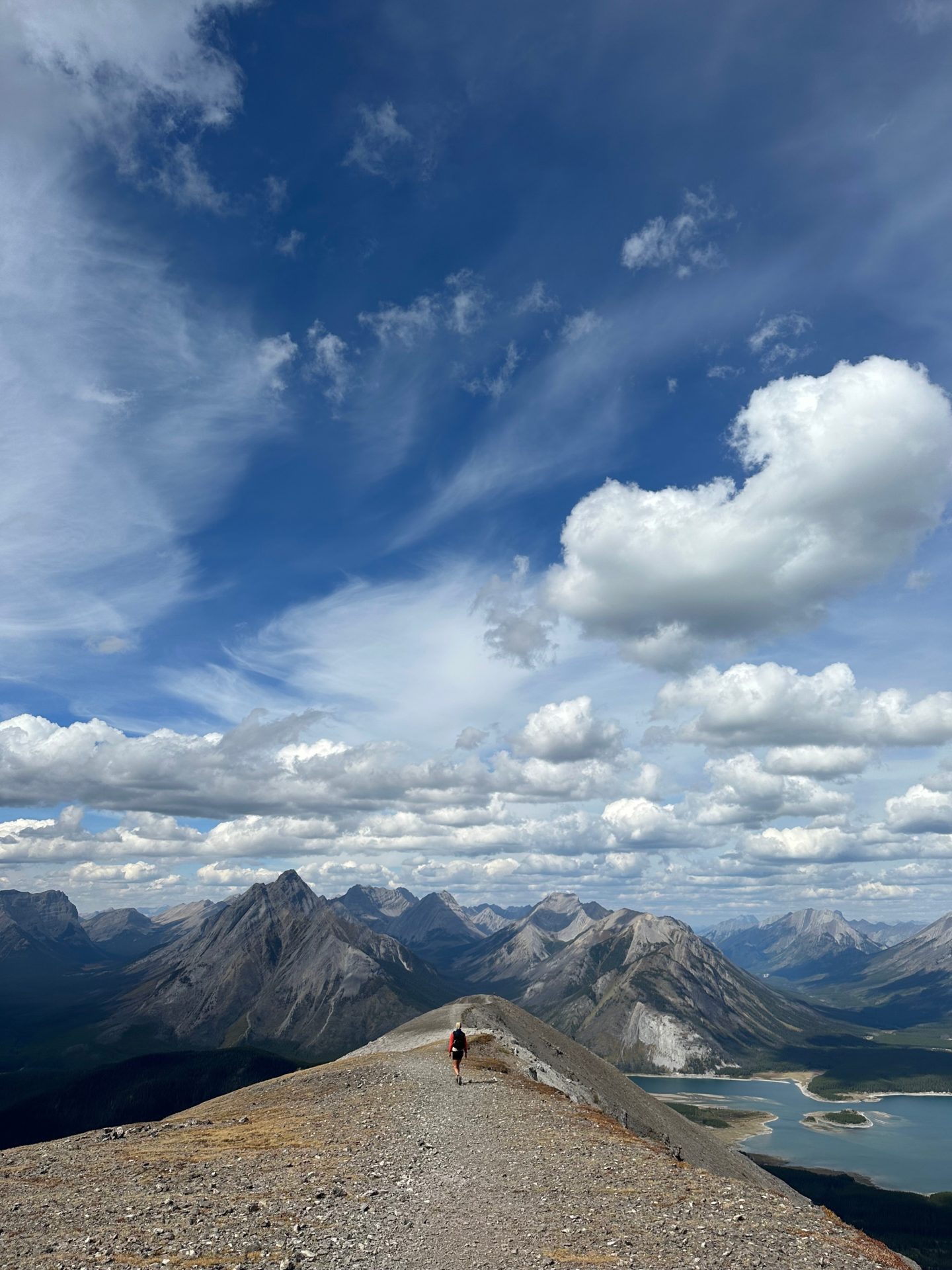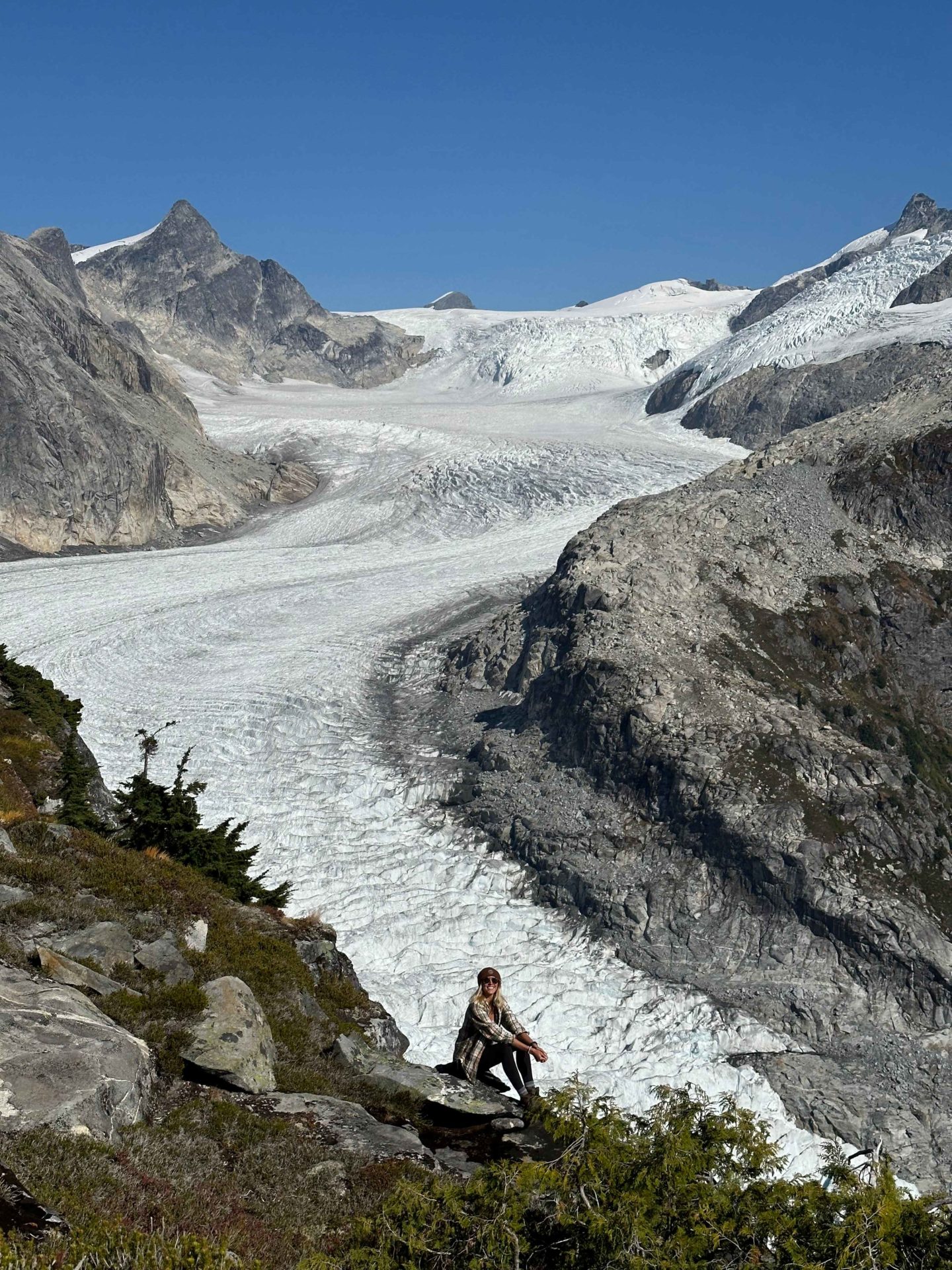 Itinerary Overview & Suggested Alterations
This itinerary is essentially split into two parts, the first section explores the mountains in Alberta and the second passes through Vancouver and Vancouver Island.
Day 1: Land in Vancouver
Day 2: Explore Vancouver City
Day 3: Travel to Kananaskis
Day 4: Kananaskis
Day 5: Kananaskis
Day 6: Explore Kananaskis & Travel To Banff
Day 7: Banff
Day 8: Banff
Day 9: Banff
Day 10: Explore Banff & Travel To Yoho
Day 11: Yoho
Day 12: Yoho
Day 13: Travel to Vancouver Island
Day 14: Tofino, Vancouver island
Day 15: Tofino, Vancouver Island
Day 16: Tofino, Vancouver Island
Day 17: Travel Home
This itinerary can be altered in various ways, here are a few suggestions:
Skip staying in Yoho National Park. Instead, travel there from Banff for the day before continuing on to Jasper.
Don't travel to British Colombia at all. Instead just travel a little slower, continuing up to Jasper and the surrounding area, spending a few days there and then flying out of Edmonton.
Drive from Alberta back to Vancouver through British Colombia, stopping off at Yoho National Park, Golden, Glacier National Park, Kamloops, Whistler, Squamish etc.
If I am 100% honest, if we could do this trip again we would have skipped BC and just focused on Alberta. Spending more time exploring the regions around Kananaskis, Banff and Jasper – and then travelling through British Colombia on a return trip. However, if you plan on going to Canada once, then the itinerary we did gives you a really great taste of a variety of West Canadian landscapes.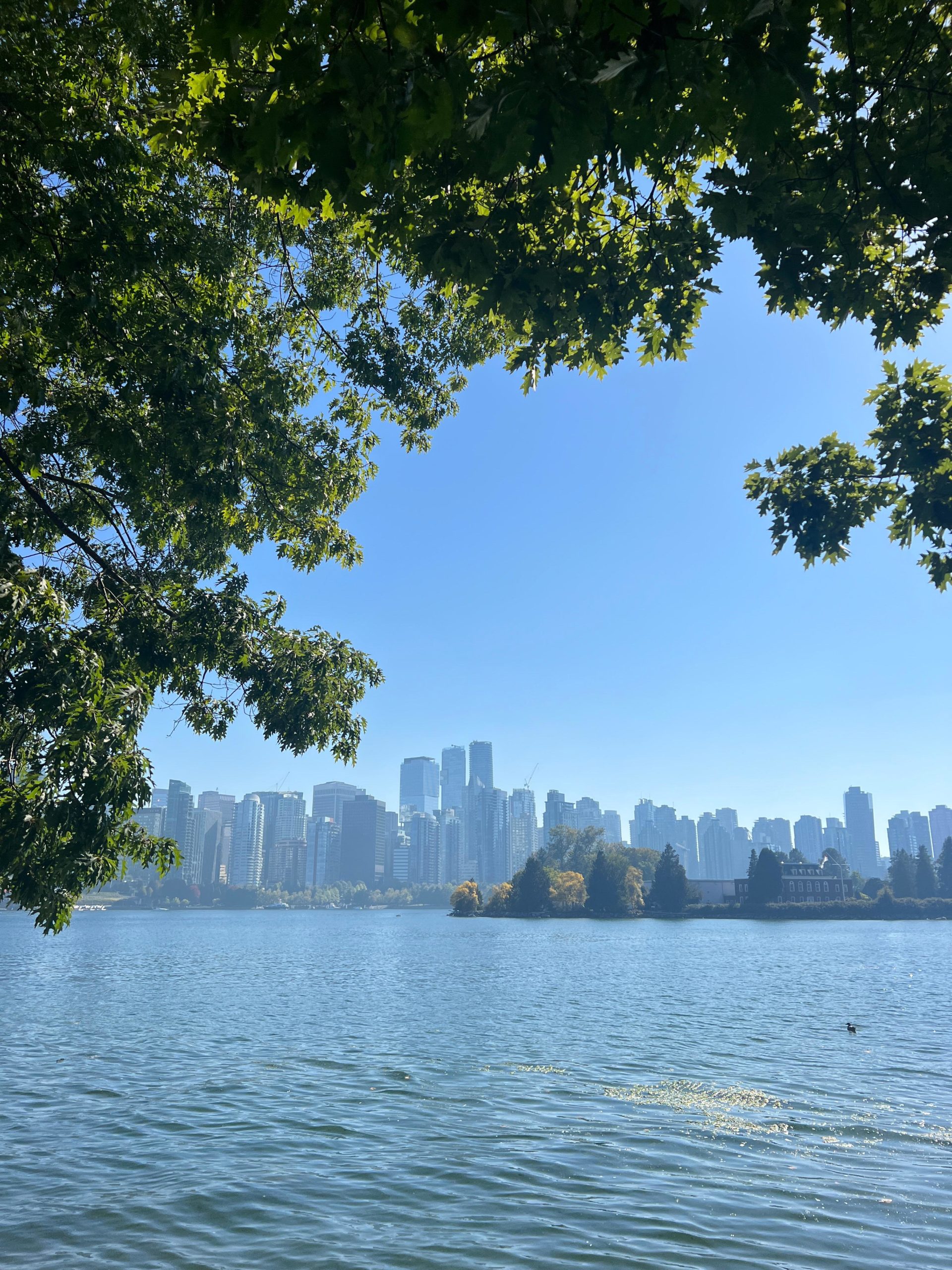 The Itinerary:
Day 1 + 2: Vancouver
Vancouver city is well worth spending a day in as you travel through Canada. Despite it being large and densely populated, you can see that an effort has been made to preserve the natural features of the city which means there's plenty of green space for you to enjoy. Here are a few of my personal recommendations:
Explore Stanley Park. It is one of the world's largest urban parks. You can either wander around on foot, or rent bikes and cycle along the seawall. There's plenty of beautiful viewpoints and beaches where you can stop off and enjoy the scenery.
Visit Granville Island. A hotspot for food and independent shopping. The Public Market is a great spot to find something to eat, or you can even take an organised food tour.
Eat in Chinatown. Vancouver is known for having incredible asian food, and Chinatown is where you can find the best of the best! I personally recommend Bao Bei Chinese Brasserie and Phnom Penh.
Go to the Vancouver Art Gallery. A beautiful display of world class art, and a perfect spot to escape the rain which often hits the West coast.
Explore Gastown. Gastown is one of the oldest parts of the city and a great neighbourhood to grab brunch, beer or a coffee. I recommend Revolver for coffee and Twisted Fork for brunch.
Accommodation: Victorian Hotel. Perfectly located near to Gaston and Chinatown.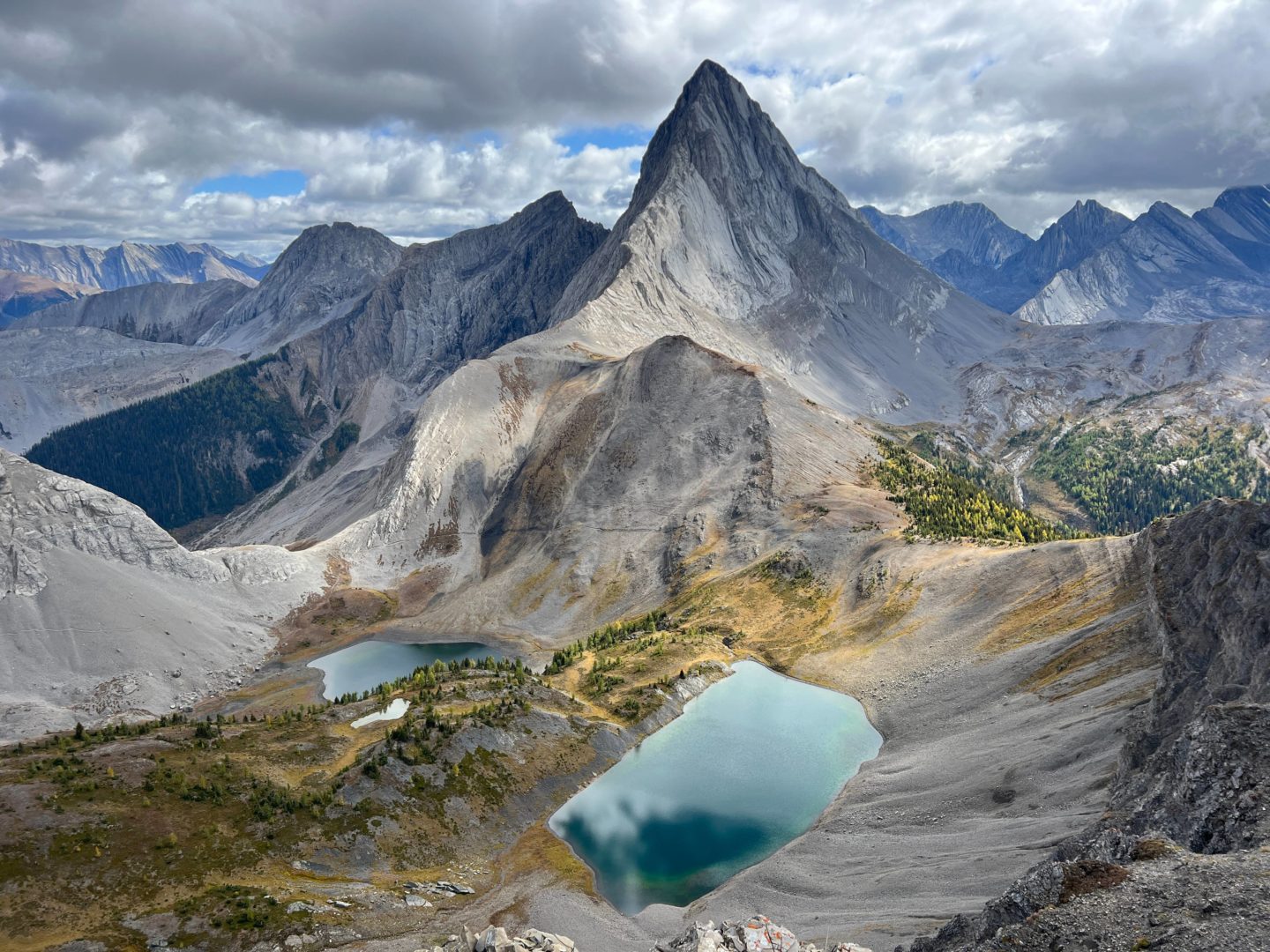 Day 3-6: Kananaskis County
To get to Kananaskis County from Vancouver you can fly into Calgary and pick up a rental car. I recommend opting for a high clearance 4×4, and flying early in the morning so you can squeeze in an afternoon hike.
I'm just going to put this out there right now, the Kananaskis region of Canada was my favourite of the whole trip! It is wild, raw, rugged and peaceful. If you want to connect with nature and experience the beauty of the Canadian mountains without the crowds, this is the place to do it. The main activity is hiking, so here are some of my favourite routes for you to check out:
The Best Hikes in Kananaskis County
Other popular hikes in the region include Rawson Lake & Sarrail Ridge, Wasootch Ridge and Mist Mountain (with the hot springs). I have to warn you though, most routes in Kananaskis County are pretty advanced so make sure you're strong, fit, fuelled and capable before you set off. I recommend taking walking poles for all the hikes mentioned.
The Best Lakes & Wild Swimming Spots In Kananaskis County
If you're interested in wild swimming, then there's a whole range of stunning lakes you can take a dip in. Our personal favourite was Buller Pond, but you can also try Spray Lakes, Tombstone Lakes, Barrier Lake and the Upper & Lower Kananaskis Lakes.
The Best Accommodation in Kananskis County
I highly recommend staying at Mount Engadine Lodge. We had one of their glamping tents and absolutely loved it. The rooms are lush, the food is delicious and the location is ideal with lots of trails starting right from your doorstep. If Mount Engadine is full, then check out Kananaskis Mountain Lodge in Kananaskis Village.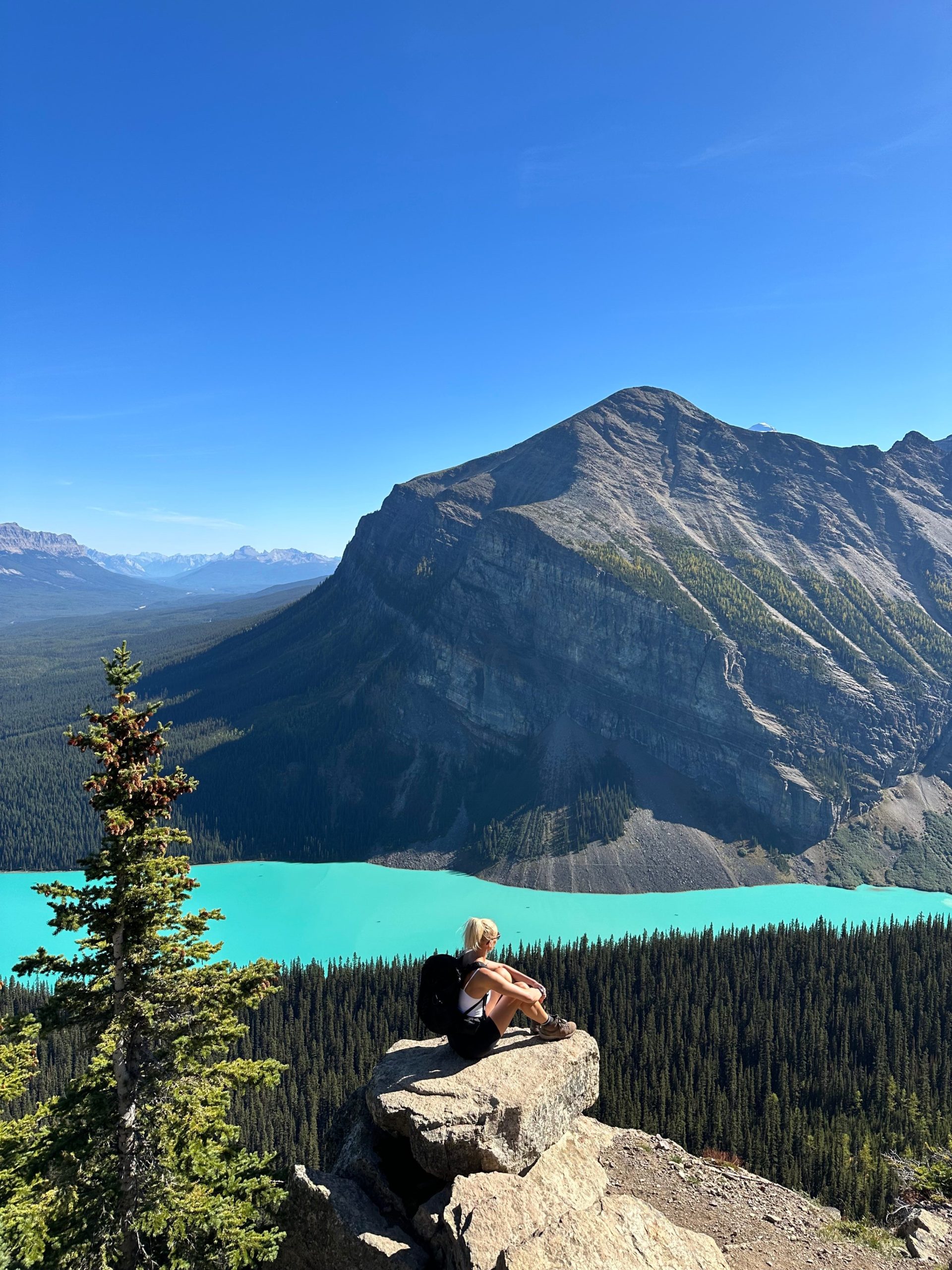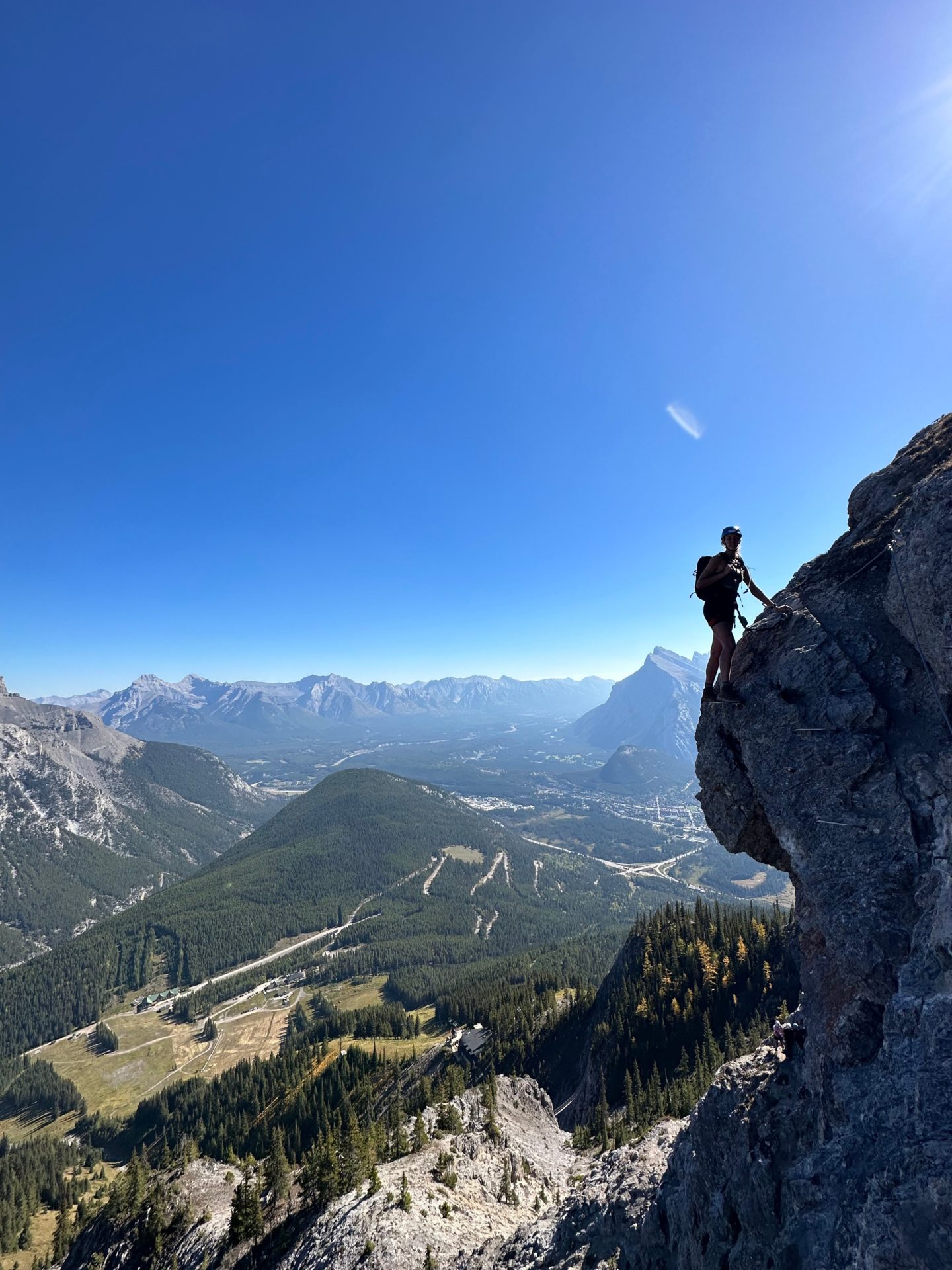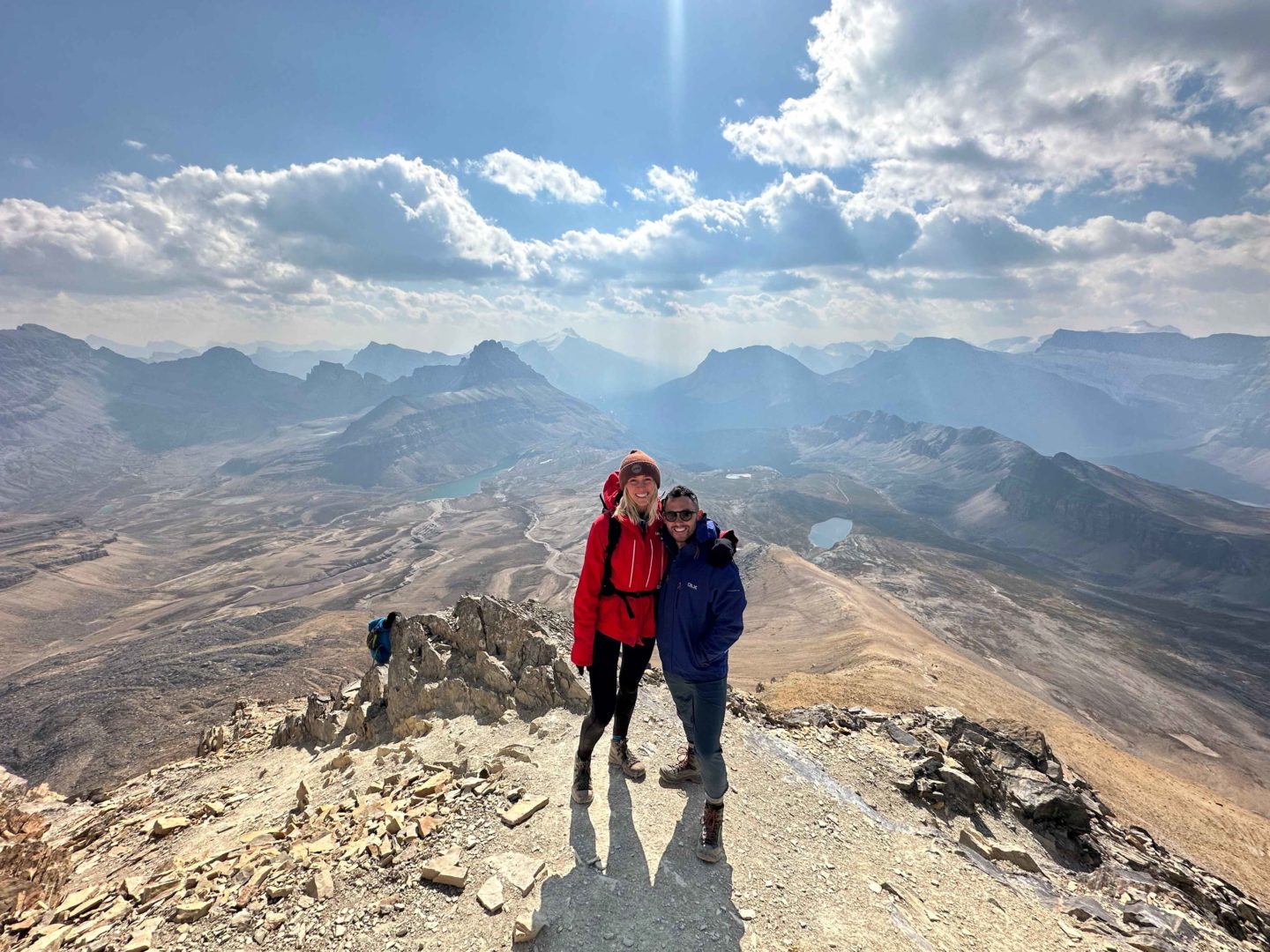 Day 7-10: Banff
When most people think of the Canadian mountains they think of Banff. It is perhaps the most well known area we visited in Canada and for good reason, it is absolutely breathtaking. There are towering mountains, turquoise lakes and endless glaciers as far as the eye can see! Here are my top recommendations of things to see and do in Banff:
The Best Hikes In Banff
It would be a crime to come to Banff and not hike! The National Park is absolutely covered with miles and miles of incredible trails and exploring them on foot is the best way to truly experience the vast wilderness of the region. Make sure you add these hikes to your hit list:
The Best Lakes & Wild Swimming Spots in Banff
Banff is known for its iconic turquoise blue lakes, so make sure you don't miss them!
Lake Louise. One of the most famous lakes in Canada, and in my opinion the most overrated one. It is absolutely jam packed with people and you can only get some peace by hiking away from the shore. The being said, I do think hike up to the view from Little Beehive Lookout is well worth experiencing.
Lake Moraine. This is another super famous lake, but in my opinion it is well and truly worth the hype. The emerald blue waters, framed by 10 towering peaks is a sight you need to see! Just make sure you get there early in the morning so you can experience the reflection on the surface of the water.
Lake Minniwanka. This 13-mile long lake is one of the largest in the Canadian Rockies. You can wander around the lakeside trail, hop on a scenic boat ride or rent a kayak to explore it by yourself.
Peyto Lake. This is perhaps the most bright blue lake of all the ones we visited in Banff! Peyto Lake is well-known for being the shape of a fox's head, but I think the most incredible thing about this spot is how you can see the water flowing down from the glacier which feeds it. Absolutely stunning! While you're there, check out nearby Bow Lake too.
Two Jack Lake. This scenic spot is popular with the locals but lesser known by tourists. It is perfect place to view sunrise or go for an afternoon swim.
In my opinion, the best lakes for an actual swim are often those which are located mid-hike such as Helen Lake, Eiffel Lake and Rockbound Lake. They are much more peaceful and really allow you to immerse yourself in nature.
One thing to remember when visiting Lake Louise and Lake Moraine is that shuttle systems are in place, since parking is either super limited or not available at all. I highly recommend booking your shuttle in advance. You can find more info about them here.
The Best Adventure Activity in Banff Climb
If you're looking to try something new, then there is a recently established Via Ferrata in the peaks above the town of Banff. The Mount Norquay Via Ferrata has a range of different routes depending on your confidence and head for heights. It is perfect for those who are new to via ferrata and want to experience it in a safe way, as you will complete the route with an experienced guide.
The Best Scenic Drives in Banff
There are two main scenic drives that I recommend.
Firstly, the Icefields Parkway, a 145 mile long road that links Lake Louise to Jasper. As the name suggests, it is absolutely surrounded by endless glaciers and as a result, lots of beautiful lakes. You can drive part way up this to Peyto Lake and Bow Lake, or all the way along it if you're going to Jasper.
Secondly, I recommend the Bow Valley Parkway. This runs parallel to the main highway which connects Lake Louise to Banff, and is a much more peaceful route with higher chances of spotting wildlife.
The Best Accommodation in Banff
We stayed at Basecamp Suites Banff, little self-contained apartments nestled right in the heart of downtown Banff. They have their own kitchens, which are super useful if you're making your own breakfast and lunch before big days in the mountains like we did.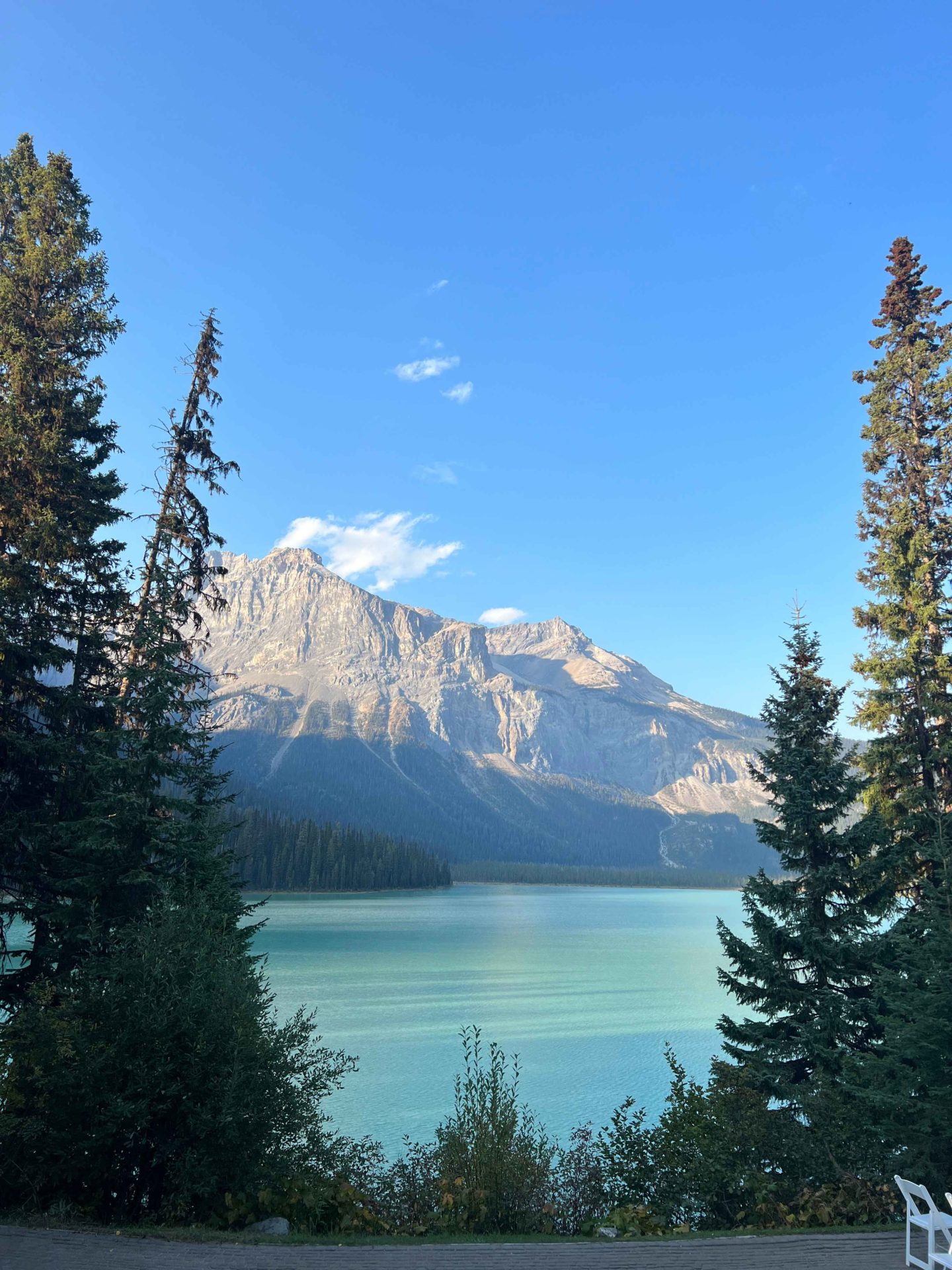 Day 11 + 12: Yoho National Park
Yoho National Park is the smallest national park in the Canadian Rockies and is often overlooked by tourists, but I am here to tell you that it is well worth a visit. Whether you pop by for a hike (it is only an hour or so from Banff) or set up camp for a couple of days, you won't regret it. It has all the same natural beauty as more popular destinations – epic waterfalls, gigantic glaciers and towering peaks – but without the crowds.
The Best Hikes in Yoho National Park:
To be honest, the main thing to do in Yoho is the same as all the national parks in the region, hiking! Yoho National Park is small but has plenty of trails, enough to fill at least two full days of adventures!
The Best Accommodation In Yoho National Park
The ultimate place to stay in Yoho National Park is Emerald Lake Lodge. It doesn't get much better in terms of location – it's perched on a private island quite literally in the middle of the iconic Emerald Lake. The restaurant prepares delicious food, there are plenty of wood-burning fire places and many rooms have balconies overlooking the lake. However, I will say that while the rooms are spacious they are rather outdated. For some that may add to the charm, for others you may crave something a little more modern.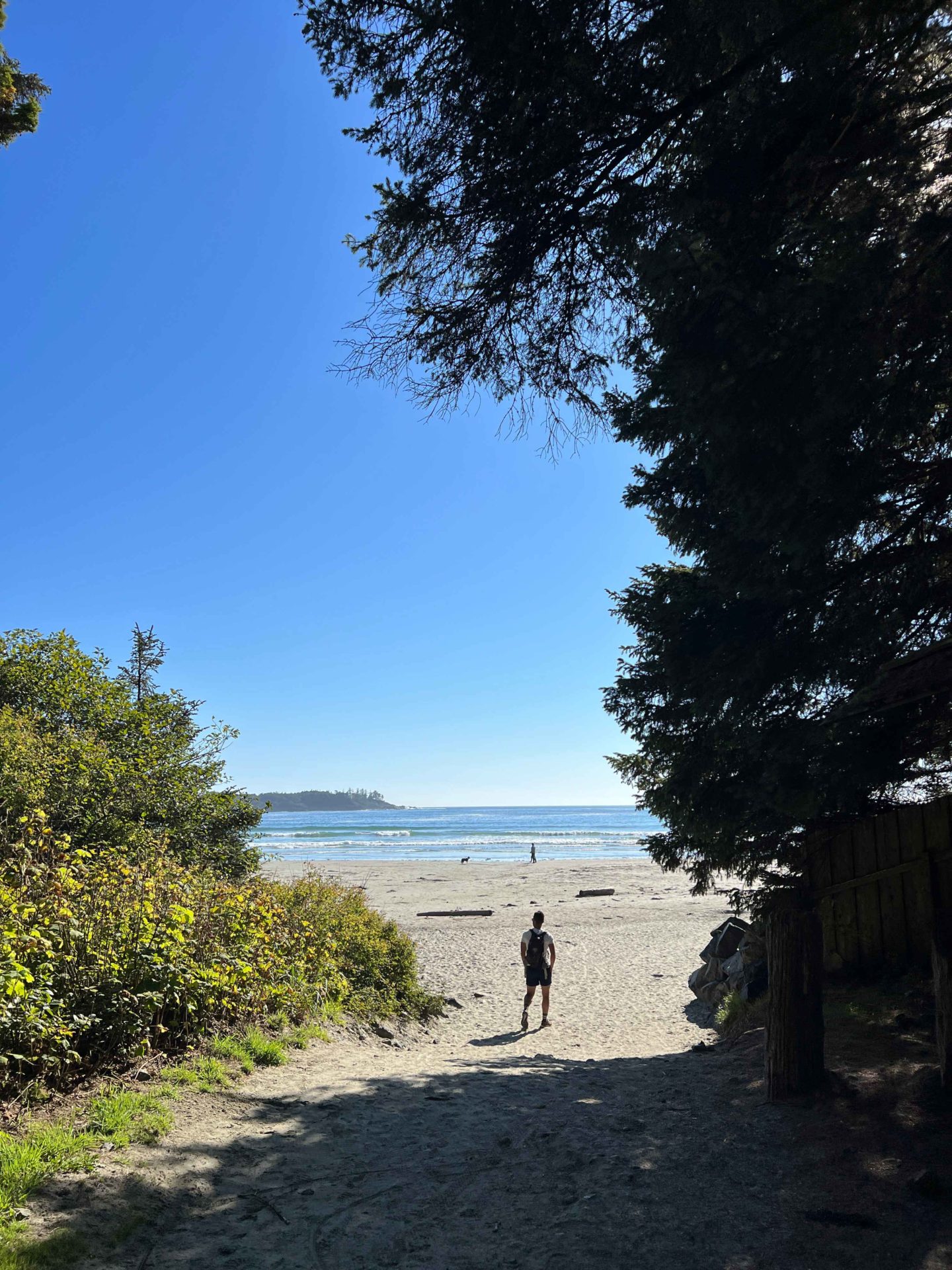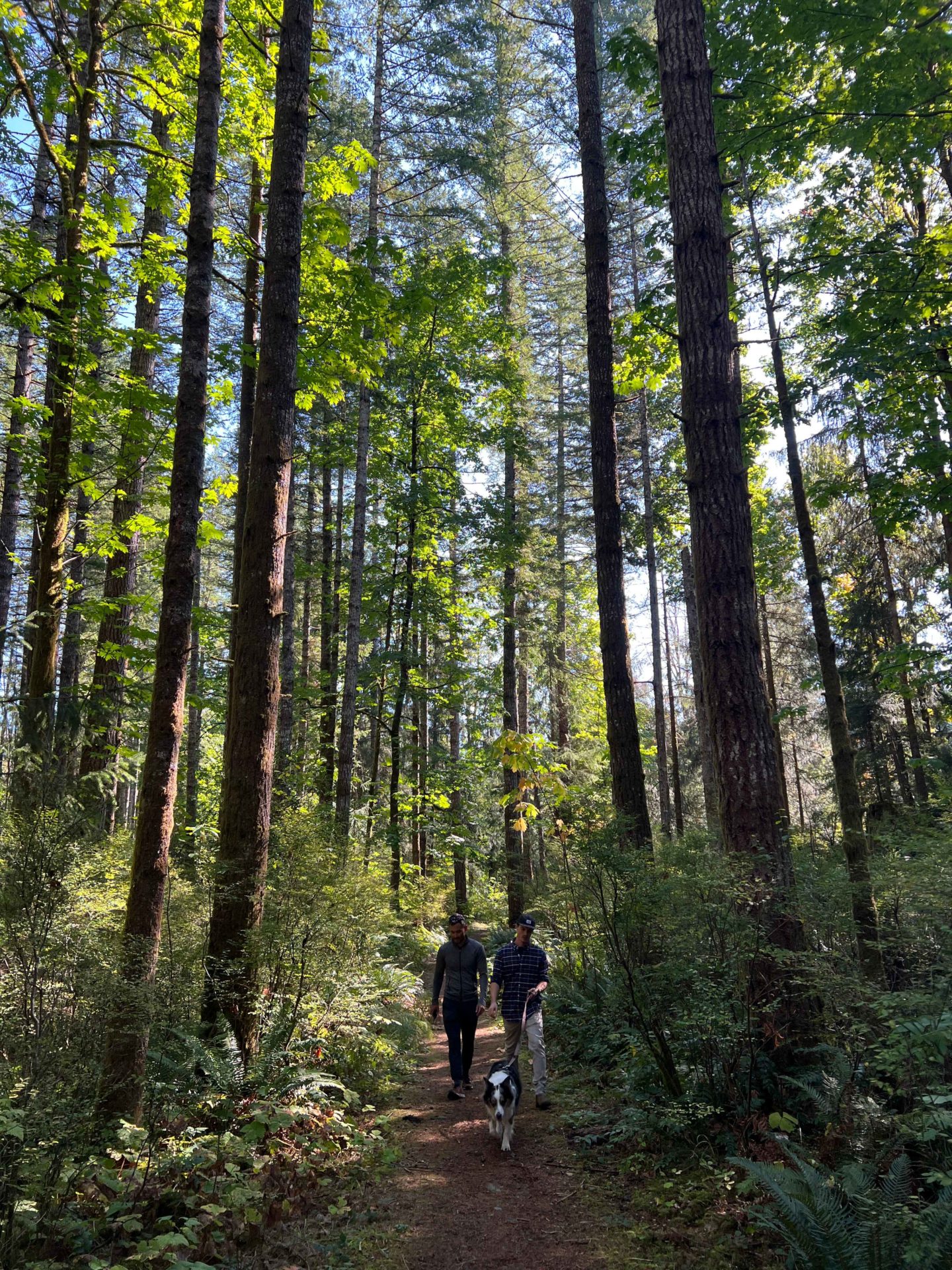 Day 13-17: Tofino, Vancouver Island
It is time for a change of scenery! Say goodbye to the dramatic mountain landscapes of Alberta, and hello to the wild coastal beauty of Tofino. Tofino is a small surf town located on the western coast of Vancouver Island, best known for its laid back vibe, thriving food scene and untamed beaches. It is the perfect spot to kickback and relax after a hard few weeks of hiking.
The Best Things To Do In Tofino
Go Bear Watching. Tofino is an incredible place to see black bears from the comfort of a boat! The bears there have adapted to the coastal location and go foraging on the remote beaches in the area, offering a unique opportunity to get up close and personal with them in the wild. On our bear watching tour, we also spotted hundreds of sea otters and seals too!
Eat Delicious Food. Tofino has an absolutely thriving food scene, with plenty of incredible restaurants to choose from – just make sure you book in advance for any evening meals! Our personal favourite sports are Shelter, Shed, Wolf in the Fog, Kuma and The Pointe.
Get In The Water. Tofino is surrounded by incredible coastal waters which are cold but beautiful. There are plenty of aquatic activities on offer, from surfing and bodyboarding through to kayaking and paddle boarding. Take your pick!
Explore The Beaches. That's what Tofino is known for after all! My personal favourite walk was from Tonquin beach down to Mackenzie. Other wild and rugged beaches to explore are Long Beach, Chesterman Beach and Cox Bay (as well as the lookout above it).
Enjoy A Sauna. It can get a little soggy in Tofino, so a great rainy day activity is to rent out a sauna. We went to Tuff City Saunas and absolutely loved alternating between hot sauna sessions and cold sea swims. Another great option is the remote floating sauna at Tofino Resort.
Take A Scenic Flight. If I could recommend one thing to do in Tofino above everything else, it would be this. The inlets, lakes and mountains surrounding this small coastal town are absolutely breathtaking when viewed from the air. There are many different flight paths to choose from, including one which takes you to a remote hot springs cove.
Go Whale Watching. Tofino has a seriously long whale watching season, stretching from March through to late November. It is an incredible place to see grey whales, humpback whales, killer whales and so much more. We were lucky enough to see a group of four whales breaching, which was an absolutely incredible sight.
Go Hiking. If you can't resist lacing up your boots, then there are a couple of challenging trails about a one hour drive from Tofino. Triple Peak and Cobalt Lake are routes which are steep, scramble-y and totally stunning. Just a warning though, you definitely need a high clearance 4×4 car to access the trail heads.
The Best Accommodation in Tofino
We stayed at the luxurious Wickanninish Inn and I would go as far as saying it is one of my favourite hotels I have ever stayed in. The service, the rooms, the food, the setting – it is all on a whole other level. The highlight was our gigantic bathtub, which overlooked the wild waves of Chesterman Beach. It was complete and utter bliss! However, it does come with a hefty price tag. So, a slightly more affordable accommodation option which I have heard incredible things about is The Shoreline.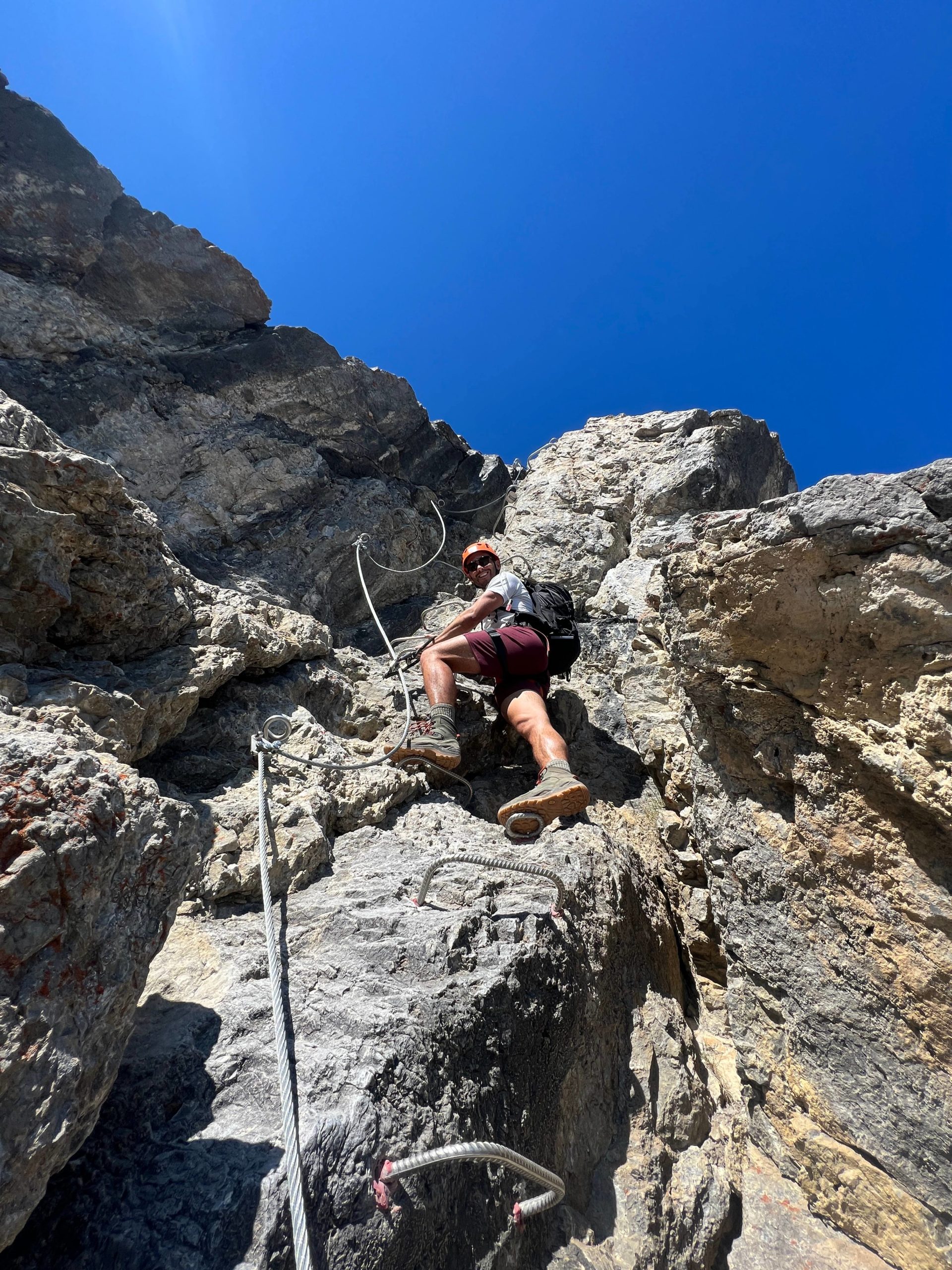 Over the course of our Canadian road trip we racked up hundreds of kilometres of hiking, thousands of meters of elevation gain and countless memories of a lifetime. It truly was one of the best adventures I have ever been on. I was completely awe-inspired by the vast and wild landscapes of Canada, and I cannot wait for the day I return to explore them in even more depth!
If you liked this guide, check out my other road trip itineraries:
Safe travels,
Zanna x