Over the course of the past few years hiking has gone from an occasional hobby to one of my biggest passions. I regularly head off on trips that are purely focused on lacing up my boots and getting out in nature. One thing's for sure, spending weeks consecutively hiking day after day through varying conditions has definitely allowed me to determine my preferred hiking kit choices.
Below you will find a list of the basics I use pretty much every time I head out for a day hike. These items have been tried and tested over multiple years, trips and trails and have withstood the test of time so I feel comfortable recommending them to you!
Before we hop in, if you're brand new to hiking then please do check out my Beginners Guide to Hiking!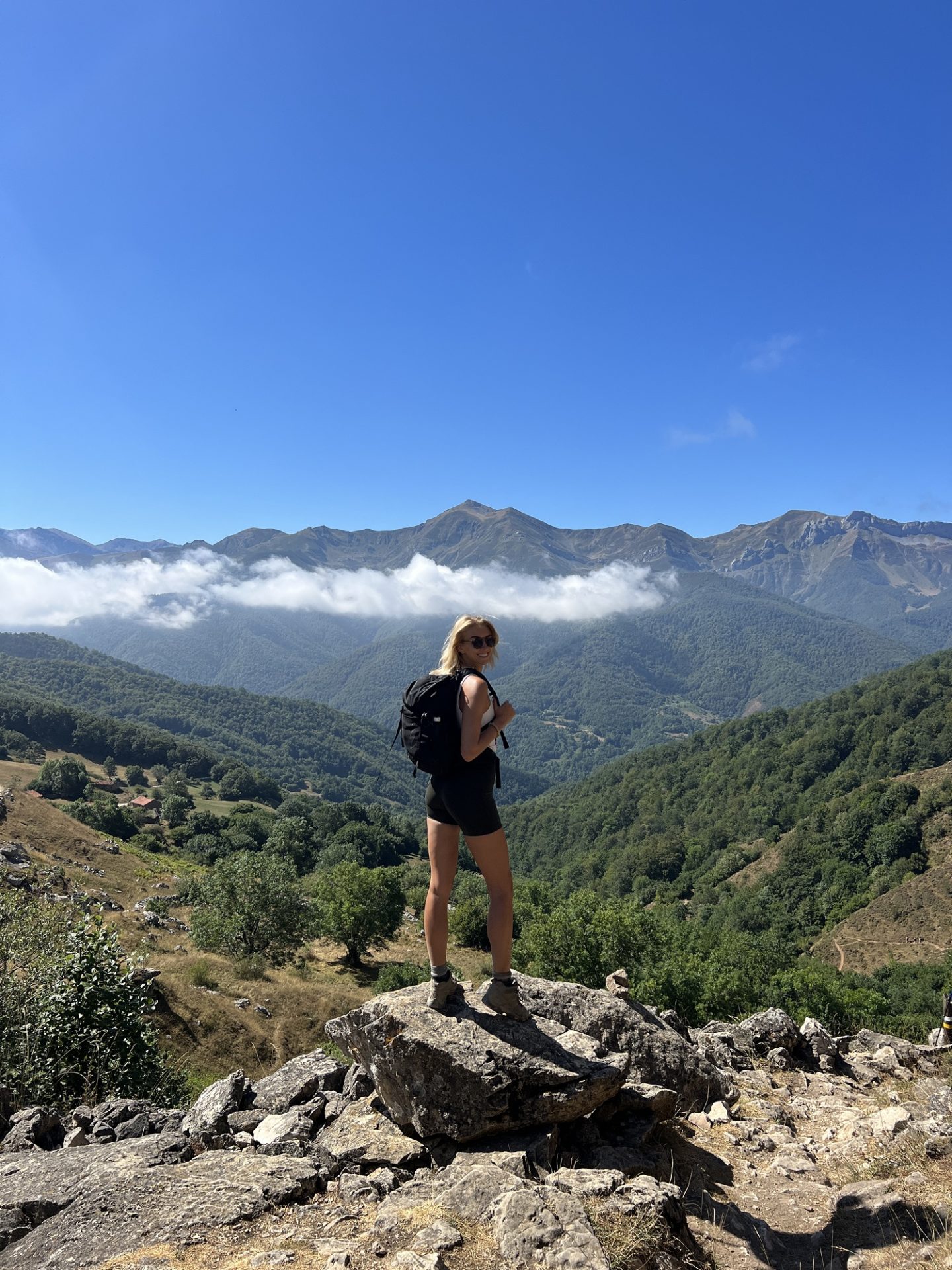 MY HIKING KIT AND ESSENTIALS
Hiking Shoes or Boots:
The shoes I wear totally depends on the hike I am going to do.
Tops:
I swear by two different tops when I am hiking.
Leggings and Shorts:
On my lower half, I go for one of a few options:|
A Waterproof Jacket:
This is one of the key items in your hiking wardrobe. I recommend choosing one which is designed for extreme weather, has GORE-TEX and fully taped seams. They can be pricey but it means it is seriously waterproof. Here are my top choices: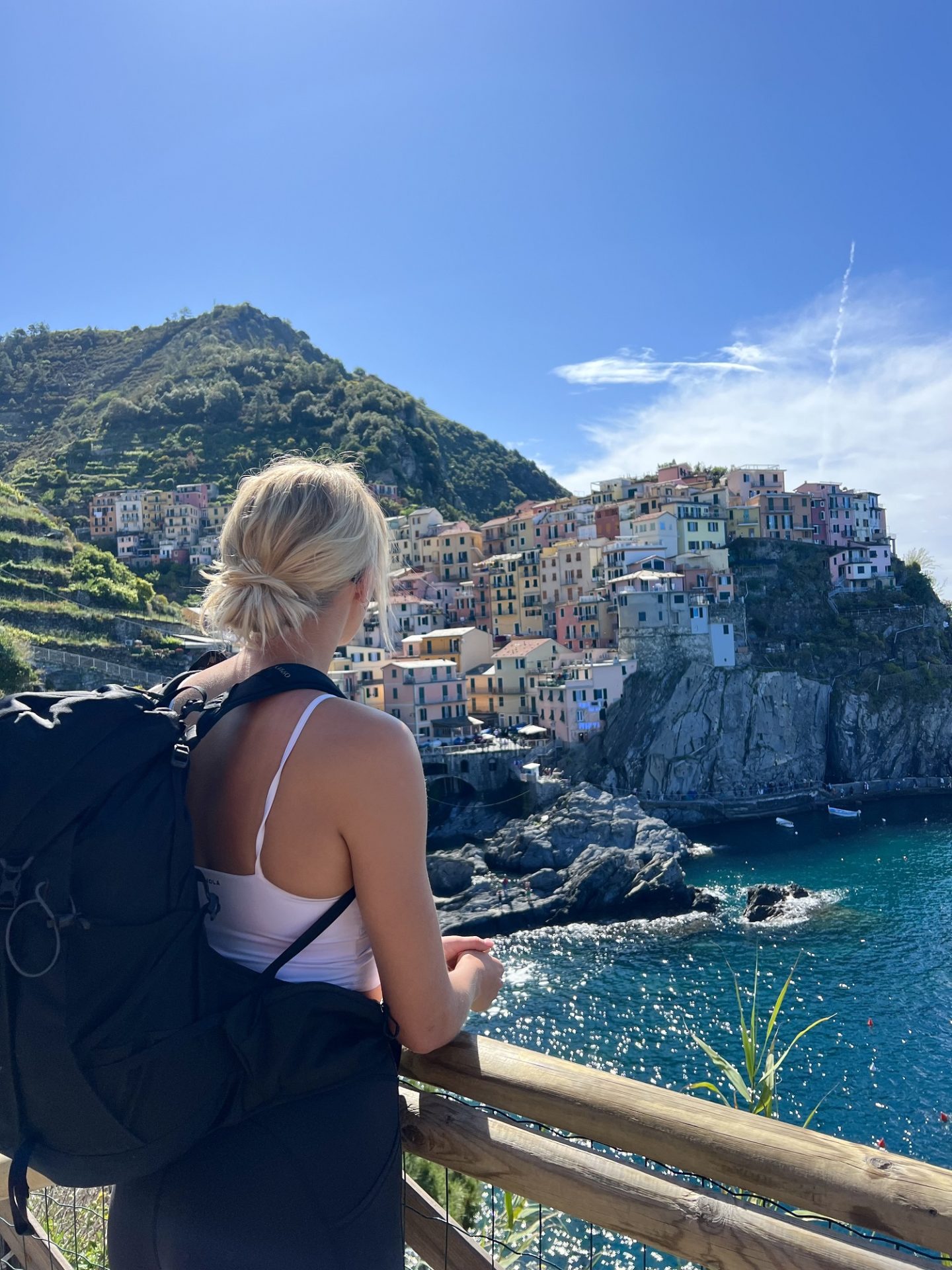 A Day Backpack:
A good backpack is a game changer when you start doing longer hikes. I recommend getting one with hip straps, chest straps and space for a water bladder. For day hikes I tend to use a 20-30 litre pack. My backpack brand of choice is Osprey and the pack I personally use is the Osprey Tempest 30 Litre Pack.
A Backpack Cover:
Backpacks are designed to be waterproof, but when you're in torrential rain for hours it is always better to be safe than sorry which is why I always carry an additional waterproof backpack cover. The one I use is the Osprey Ultra Light Backpack Cover.
Dry Bags:
I always have my valuables kept inside a dry bag within my backpack for extra safety in case of a downpour. I have so many different ones ranging from 4 litres up to 15 litres depending on what I am carrying, but I tend to use the Osprey Drysacks.
Waterproof Trousers:
These are an essential if the heavens really open, they protect your lower half and help keep you warm. I use a pair from Berghaus and they have never let me down.
A Water Bladder:
It is super important to stay hydrated when hiking, but constantly taking your bottle in and out of your bag can be a hassle. That's why I always use a 2.5 litre water bladder which I attach to my backpack and allows for easy drinking through a tube. Again, I use an Osprey one (can you tell I like this brand?!).
Socks:
I like a chunky but breathable sock, I usually go for Merino Wool ones which are great at regulating your temperature but on soggy days I opt for SealSkinz who specialise in waterproof socks.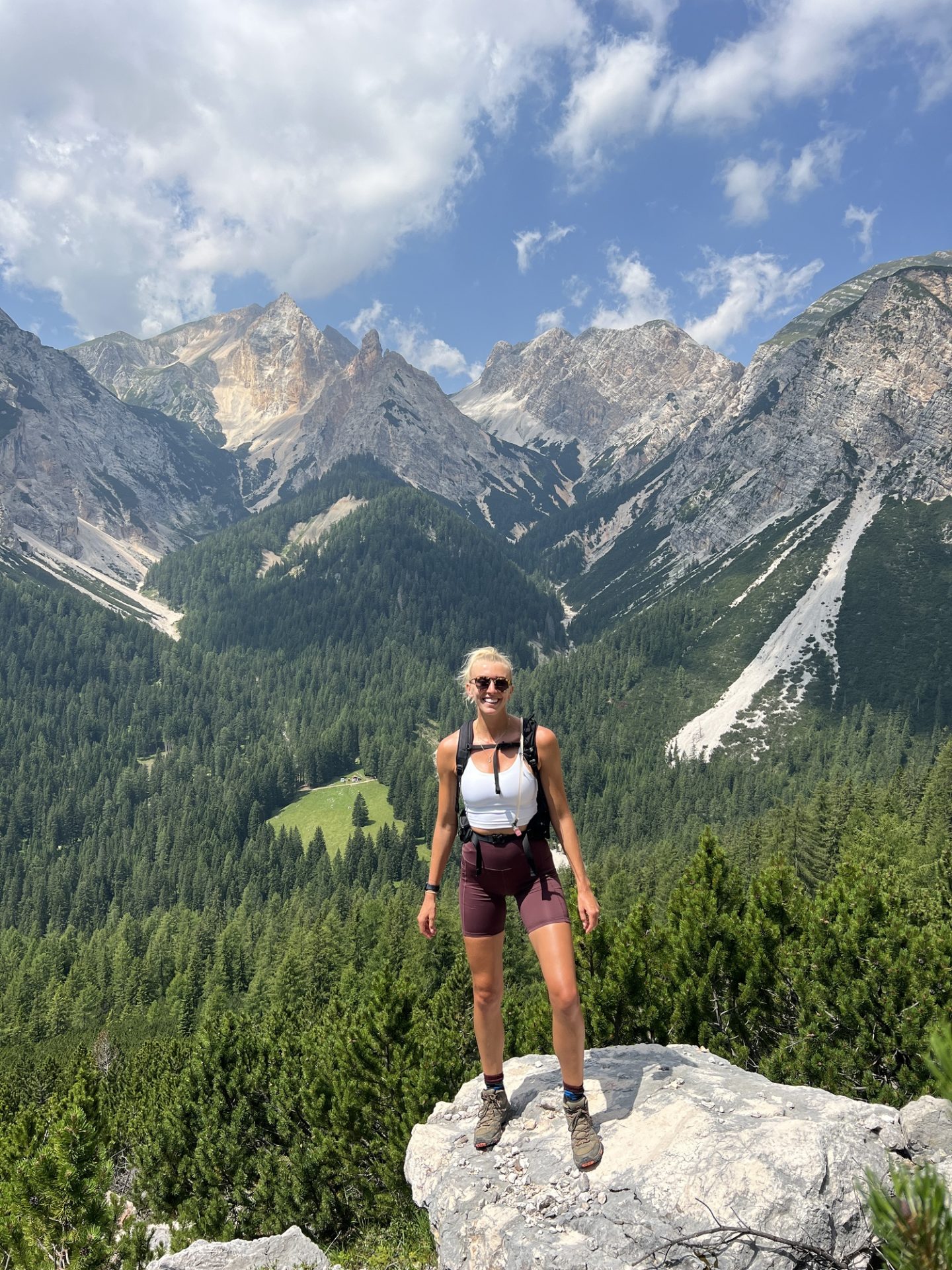 Warm Accessories:
I always recommend bringing warm accessories such as a hat, gloves and a buff.
Warm Layers:
The layers that you bring totally depend on the nature of the hike and the weather, but I usually like to bring an extra layer or two just to be safe. On warmer days I bring a Lululemon hoodie/jacket and on cooler days I bring a North Face fleece.
A Torch/Head Torch:
For your safety, I always recommend carrying a head torch or small torch with you. If you get lost and it turns dark, this could be the difference between you getting home or not. I carry a small 650 lumen head torch with me as well as extra batteries/a portable charger.
A First Aid Kit:
This is an essential for obvious reasons, the outdoors is a place where you could easily take a fall or get an injury so it is always wise to carry some first aid essentials.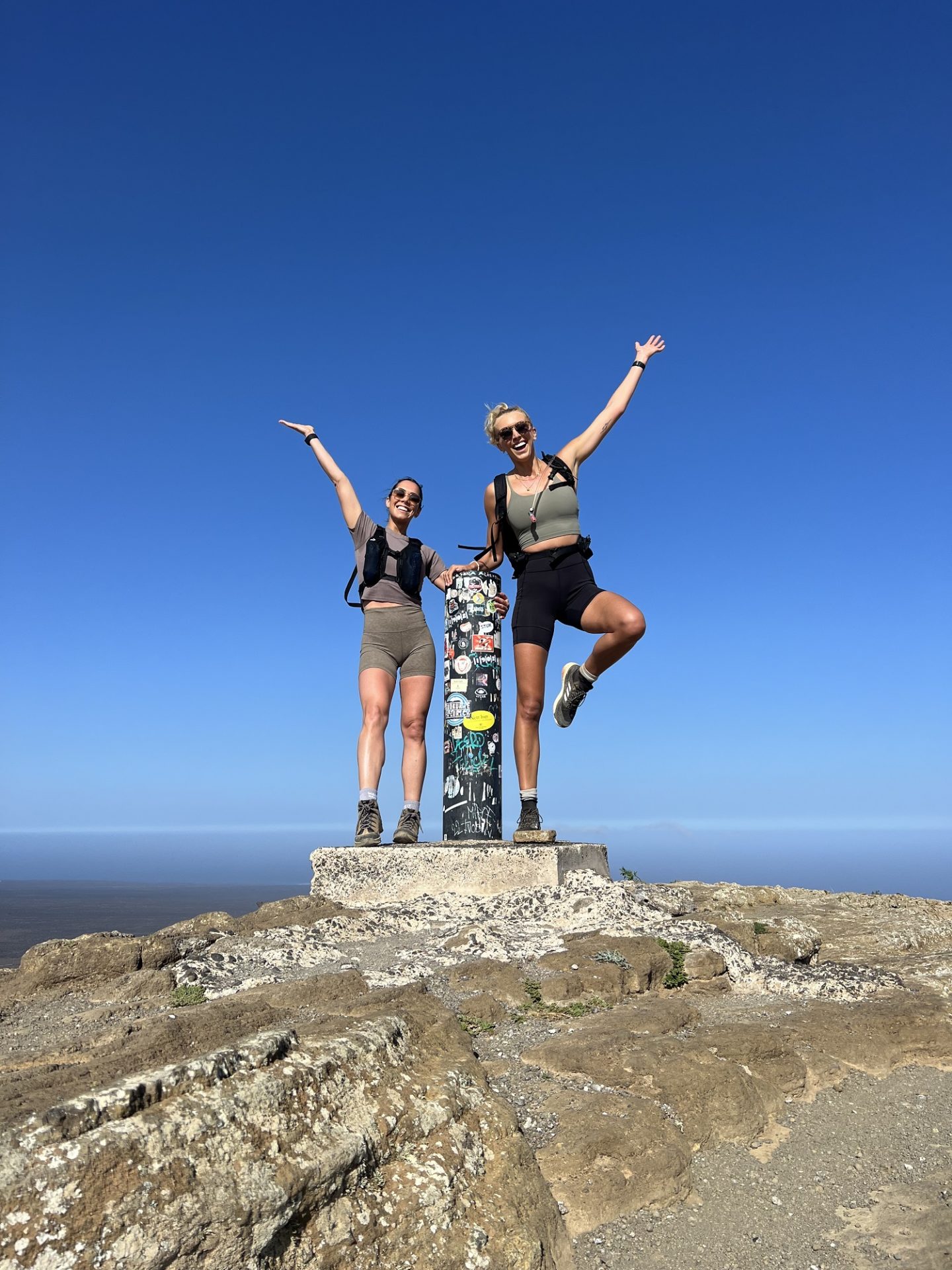 Sunscreen & Bug Repellent:
Sunny days on hiking trails can lead to many hours exposed to bright direct sunlight, so I always bring some Coola sunscreen spray. Also, in areas where there are mosquitos I bring a bottle of natural bug repellent – my favourite is Incognito.
A Portable Charger:
It is very likely that you are using your phone to help you navigate the trails with numerous hiking apps and maps emerging onto the market. I personally often use AllTrails, which can be a bit of a battery zapper, so I always carry a portable Anker phone charger in my backpack.
A Map & Compass:
Last but not least, even if you're using a hiking app or digital map, I recommend bringing a hard copy map of the area as well as a compass. Even if you don't end up using them, it is always important to have a backup navigation system.
Of course the kit you need to take on a hike varies from trail to trail and day to day, but I wanted to outline the basics which I use and love on a regular basis. Hiking in nature is unpredictable and as much as we like to think we can predict the weather, we ultimately can't control it, so it is always better to be over-prepared than under-prepared.

Happy hiking!
Zanna xx