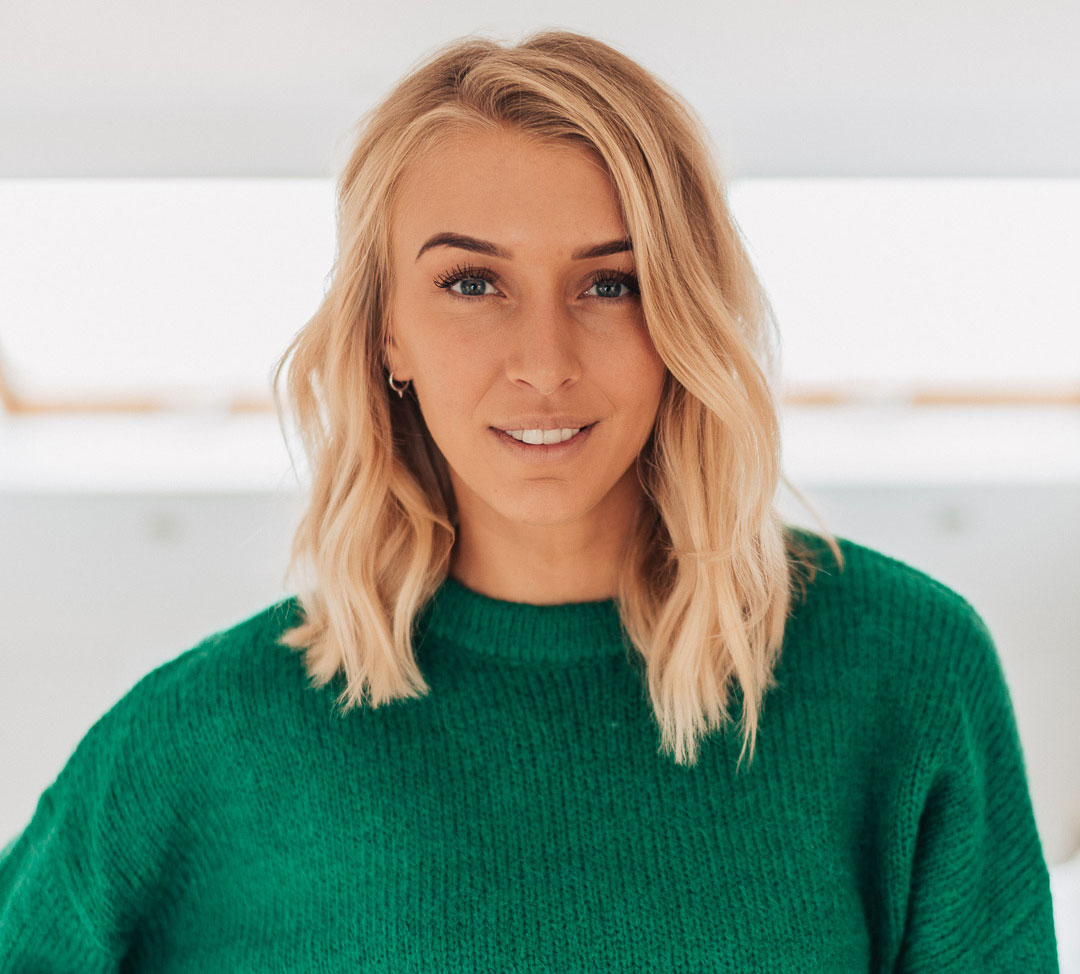 Who the devil am I?
In short, I'm an entrepreneur, business owner, personal trainer, ocean lover and blogger with a purpose.
Let's start from the beginning.
I studied Speech Science (BMedSci) at the University of Sheffield for four years whilst also pursuing fitness as a hobby alongside my degree. Throughout the course my passion for wellness grew. I built up and launched my blog and discussed topics related to fitness, food and travel. In 2014 I graduated with a first class degree and had built a pretty solid base from which to launch a career in fitness. I took the risk, packed my bags, moved to London, qualified as a personal trainer and threw myself into working full time with one-on-one clients.

My brand grew as I gained experience in the fitness industry and spread my message across social media. This lead to writing my first book, Strong. Released in 2016, it focused on educating women about lifting weights. I caught media attention, securing covers on Sunday Times Style magazine, Women's Fitness magazine and Healthy magazine; as well as spreads in Women's Health and Glamour magazine. I started working with brands I respected. I became the UK's first female global ambassador for adidas and headlined Balance festival (which I have now done for 3 years in a row). My blog was ranked as one of the top 10 fitness blogs in the UK, and continues to be to this day.
Throughout my journey I have always been passionate about spreading a responsible message. When it comes to fitness I have a no-nonsense approach that focuses on holistic health, self-care, training for empowerment and nourishing your body. In line with this, I began co-hosting the ongoing #GirlGains BBC Podcast "Fit & Fearless" which aims to provide evidence-based information related to health, fitness and wellbeing. We are now five series deep and still going strong.
More recently, I developed a passion for sustainability and have taken it upon myself to use my platforms to inspire positive change. As an ocean lover, nature nerd and avid scuba diver my goal is to fight ocean plastic, make eating plants cool and educate others (and myself) on how to tread more lightly on our planet. As a result, I have started creating eco-friendly content, I have lead beach cleans across the globe from Bali to Brighton and I have created the Living Consciously Crew Facebook group, a 13,000+ strong community.
I have released reusable water bottles with the profits supporting Sea Shepherd, designed vegan menus for restaurants and filmed a mini sustainability series with BBC Earth Unplugged. It doesn't stop there. In my continued pursuit of being a part of positive change, I have also co-founded Stay Wild Swim. Sustainable, ethical and beautiful swimwear crafted from ocean plastic and made ethically in the UK; my most ambitious and proudest project to date. Stay Wild Swim is now stocked in Selfridges and highlighted as one of their Bright New Things – a collective of slow fashion brands with a planet-friendly purpose. We have also exhibited at London Fashion Week and even been featured by Instagram as a brand using social media innovatively.
I take my role as a responsible influencer very seriously and I am honoured that it has been recognised on a global scale. I have spoken at the United Nations about using social media for positive change and I have placed as a finalist for the Cosmopolitan Influencer of the Year award in both 2018 and 2019 as a result of using my platform for good.
My content continues to cover a range of subjects I am passionate about; not just personal and planetary health but also travel, lifestyle and so much more. Whether I am sharing a workout, a recipe or a sustainable swap, I hope I can inspire every single person to make a positive and informed change to their lifestyle.