Alta Badia is home to picturesque towns, towering mountains and vibrant meadows. Personally, I think it is one of the best places to stay in the Dolomites for hiking. Located in the South Tyrol region, it is nestled between some of the most beautiful mountain groups – Fanes, Sella and Puez. It's a short drive from the famous region of Val Gardena and if you stay in Alta Badia you will have an abundance of hiking trails and climbing routes on your doorstep.
Practicalities:
Where to Stay: The main villages in Alta Badia are Corvara, Colfosco, La Villa and Badia. These all have a range of hotels and airbnbs you can book online ahead of time.
When to Visit: Late June to early October. September is ideal as it has more stable weather and less crowds.
How to Get There: Fly into Innsbruck or Venice and rent a car.
Price: Alta Badia isn't cheap, but you can save money by buying food at the supermarket and taking your own packed meals instead of dining out.
How Long To Stay: I would recommend a week, but if you can only explore for a long weekend you will get a great taste of the natural beauty in the region.
Hiking map: Click here.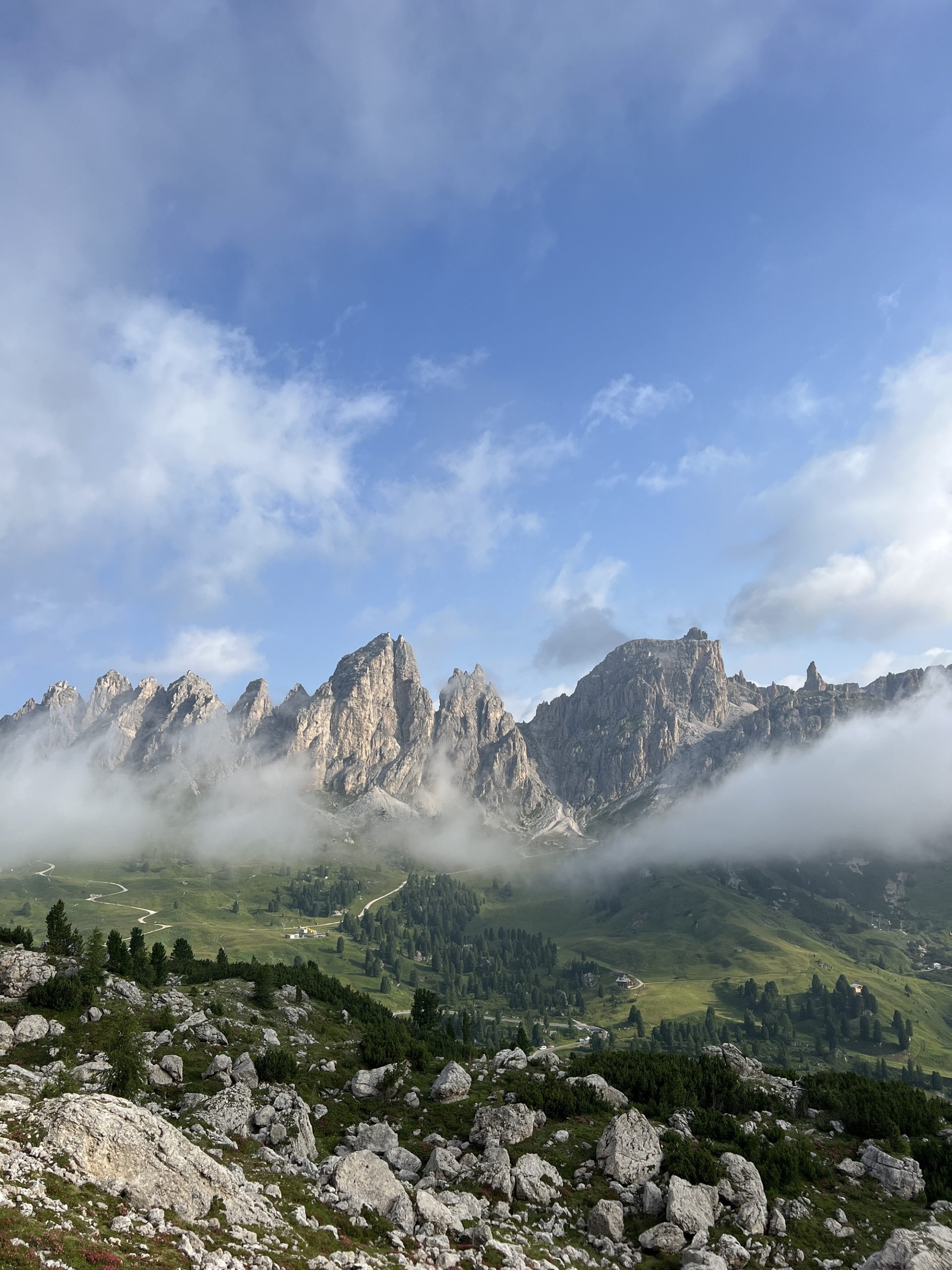 The Best Hikes in Alta Badia
The Cima Pisciadu Loop
Distance: 11km
Elevation Gain: 1200m
Difficulty: Very Challenging
Trail Map: Here.
This challenging loop hike is one of my favorites as it takes in some of the most incredible views of the Sella group. It ascends up past Rifugio Pisciadu to Pisciadu peak, before looping down and back towards Passo Gardena. I recommend doing this hike in an anti-clockwise direction and only tackling it if you're strong, sure-footed and not afraid of heights.
Piz Boe
Distance: 6.5km
Elevation Gain: 416m
Difficulty: Moderate
Trail Map: here.
Piz Boe is the highest peak in the Sella Massif and one of the easiest 3000m summits to conquer in the Dolomites. After catching a cable car there is a short hike and scramble, with some sections assisted by cables, to the summit. At the top you will be rewarded with breathtaking views.
Sassongher Peak
Distance: 9.7km
Elevation Gain: 971m
Difficulty: Challenging
Trail Map: here.
If you're staying in Corvara, you need to conquer Sassongher peak. It looms tall over the village and looks exceptionally beautiful. The trail climbs up out of the valley, scaling the side of the mountain and eventually submitting it – with the use of some cables and light scrambling. You can also make this hike easier by getting a cable car part of the way up.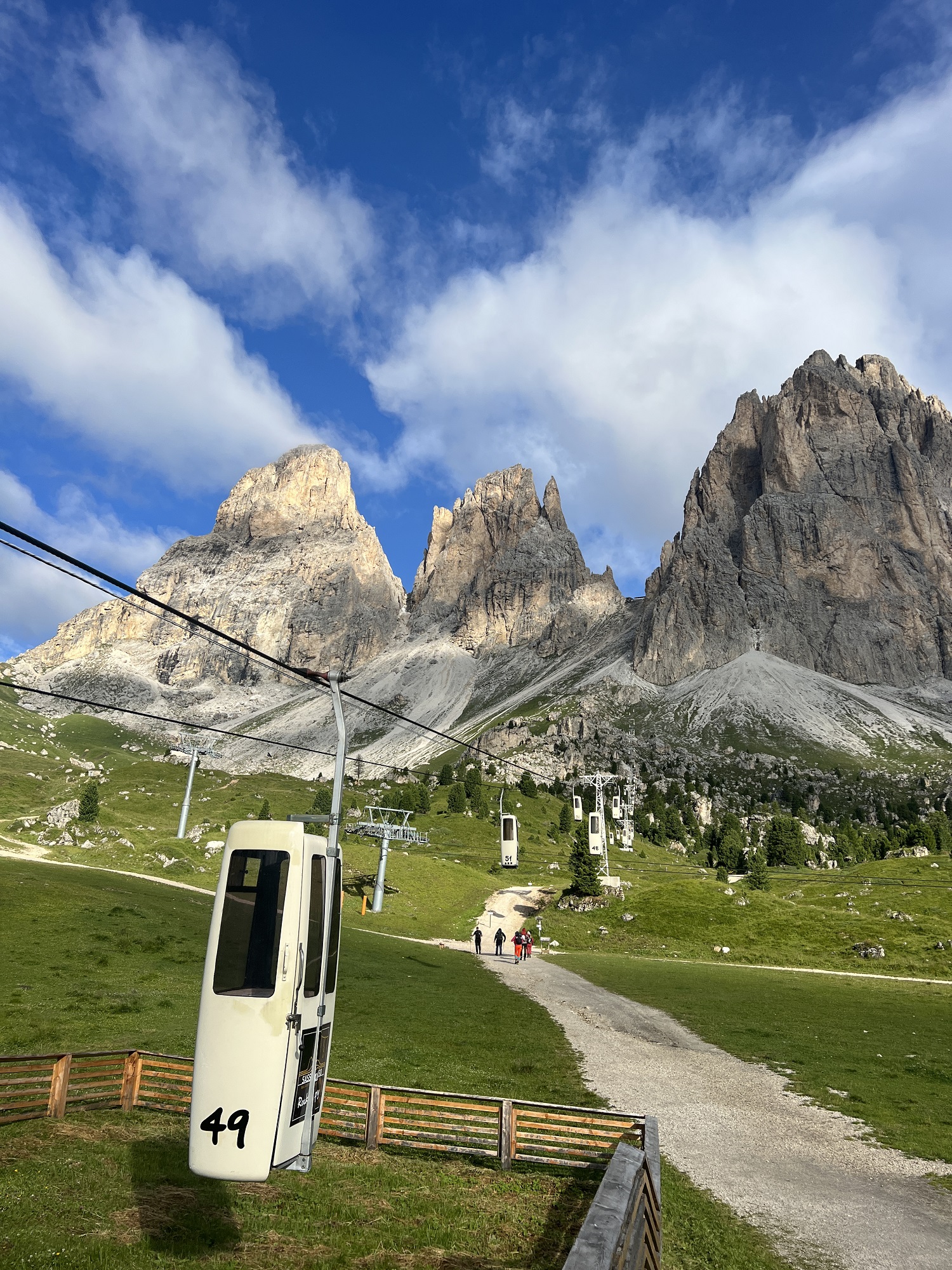 Rifugio Puez Loop
Distance: 15.3km
Elevation Gain: 558m
Difficulty: Moderate
Trail Map: here.
This trail will give you some absolutely incredible views of the Odle Massif, as well pass by as a couple of small but beautiful lakes. Catch a cable car up to the start of the hike and loop around to Rifugio Puez, passing by some of the best scenery in the region.
Sassolungo Circuit
Distance: 16.4km
Elevation Gain: 1000m
Difficulty: Moderate
Trail Map: here.
This hike is a thirty minute drive away and provides something a little different. It is a loop that circles around the whole Sassolungo mountain group giving stunning views of the surrounding valleys and peaks, and it passes by numerous mountain huts where you can stop for a bite to eat. I know this hike has 1000m of elevation gain, but I would rate it as moderate as it has undulating terrain rather than one brutal climb which makes it a lot more achievable.
Note: An alternative route (which I would highly recommend) would be to ride the "coffin" cable car from the start point up to Toni Demetz mountain hut, from here you can hike down the other side of the mountain and join the circuit hike – turning left when you meet the main loop trail.
Pietlerkofel Loop
Distance: 12.9km
Elevation Gain: 650m
Difficulty: Moderate to Challenging
Trail Map: here.
This trail explores the Northern part of the Odle group, circling around the Sass de Putia peak. It is a little steep in areas, but you will be rewarded with gorgeous panoramas. I recommend tackling it in a counterclockwise direction to get none-stop views the whole way around.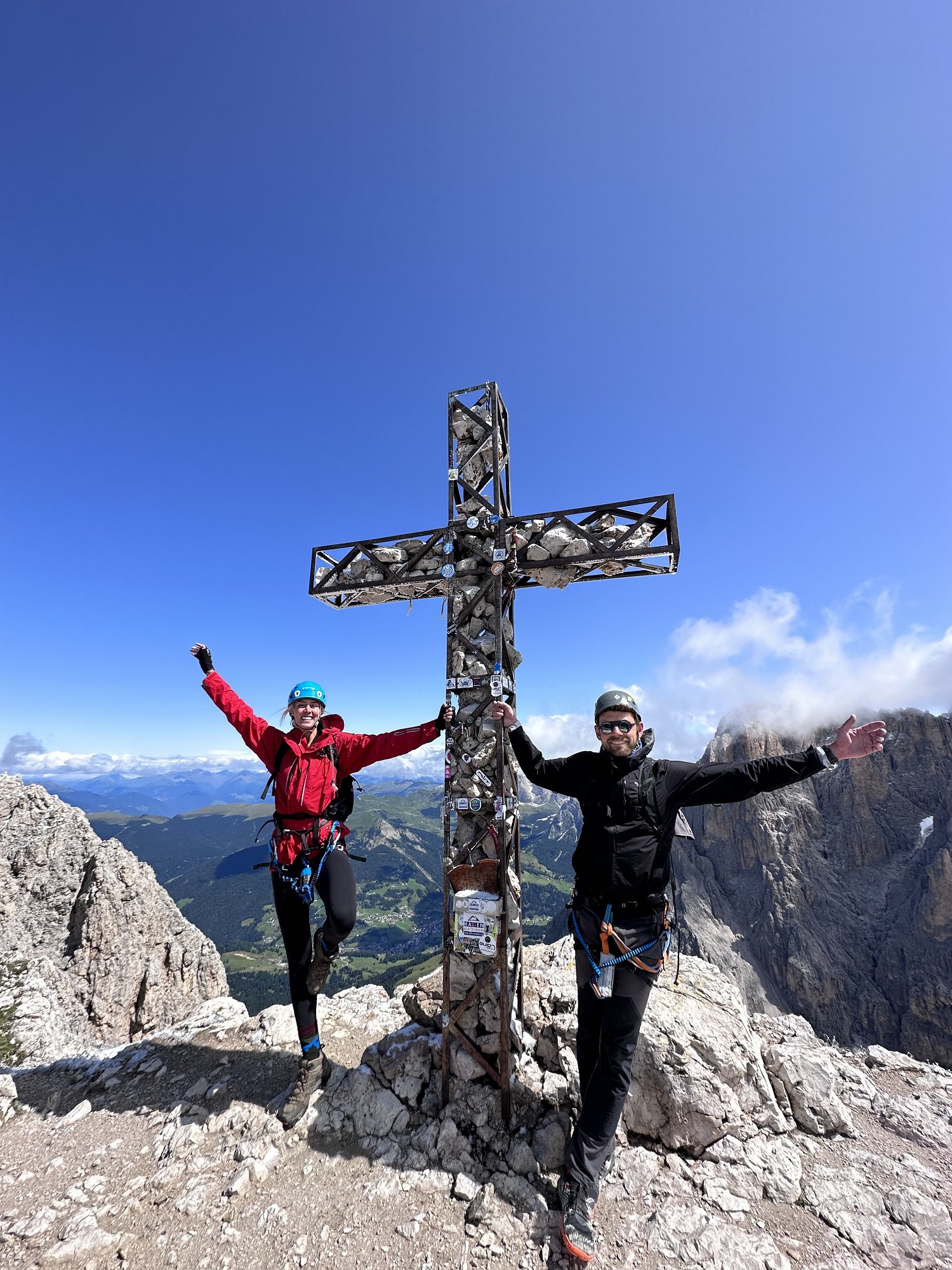 The Best Via Ferrata in Alta Badia
If you're like me and enjoy adding a few via ferrata climbs into your adventures, then here are my recommended routes in the region:
Gran Cir – A beginner friendly via ferrata which can easily be completed (including approach & descent) in under two hours.
Small Cir – An intermediate via ferrata which is a great route to prepare you for longer and more challenging climbs.
Brigata Tridentina – A moderately hard via ferrata with incredible views and fun features like a suspension bridge. It is the most famous one in the region, so arrive early in the morning (pre 6am) to avoid some of the crowds.
Sass Rigais – A moderately hard via ferrata with stunning views from the summit of the highest peak of the Geisler group. It gets less traffic than other climbs due to the longer approach.
Osker Schuster – A difficult but beautiful via ferrata which ascends through the peaks of the Sassolungo group – one of my favourites.
Top tips: You can rent via ferrata kit from the multitude of sports shops in the local towns. I use the website Ferrata365 to plan my climbs.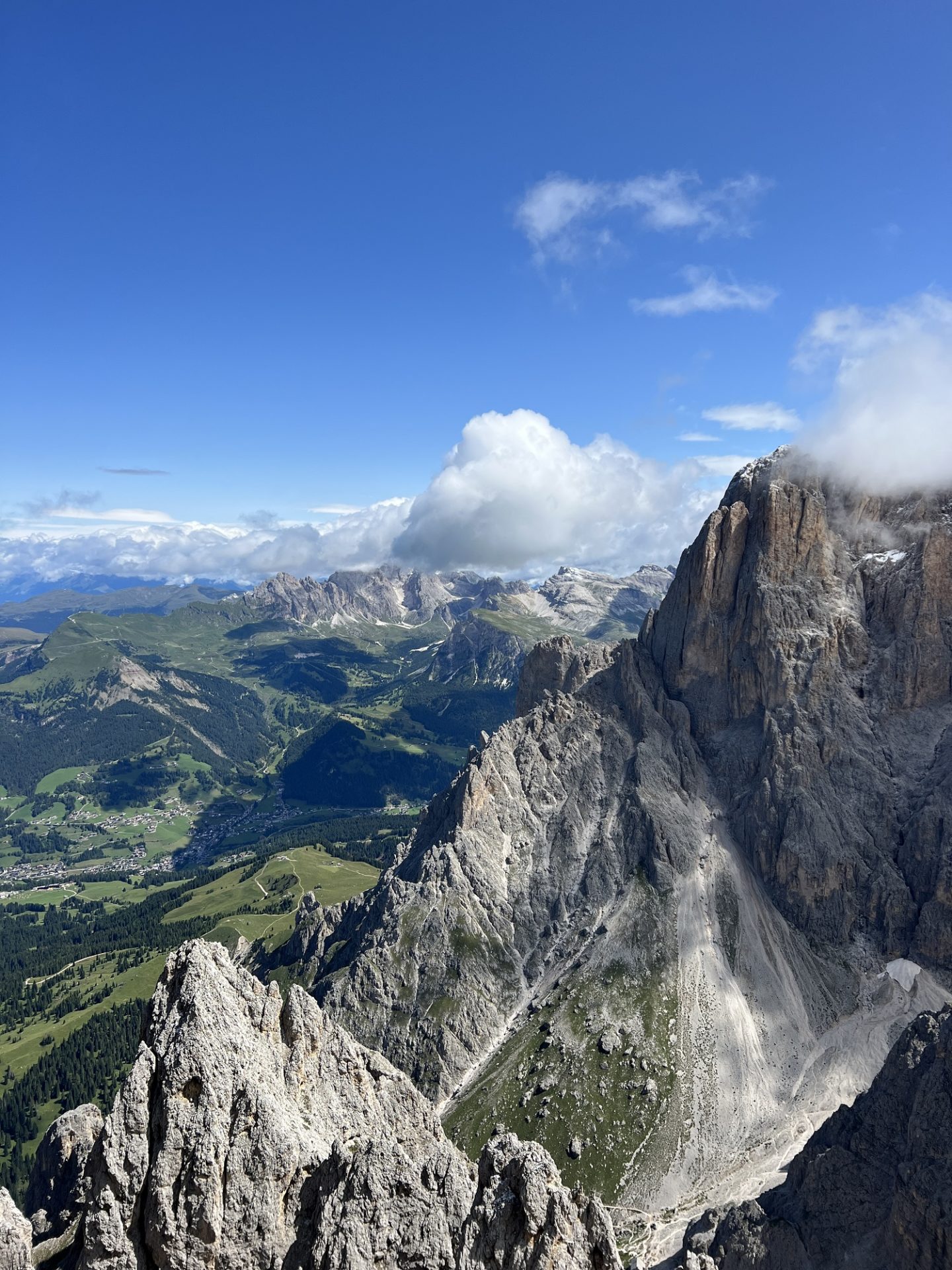 Did you like this post? Check out:
The Best Hikes In Cortina d'Ampezzo
Safe travels,
Zanna x