Monument Valley is an iconic Navajo Tribal Park located on the Utah-Arizona border. It is a stop that many people miss on their Utah road trip adventures, but I highly recommend spending one full day there (you don't need any longer) to experience its beauty. It is home to high sandstone mesas, towering buttes and stunning panoramic views. You won't regret exploring this region!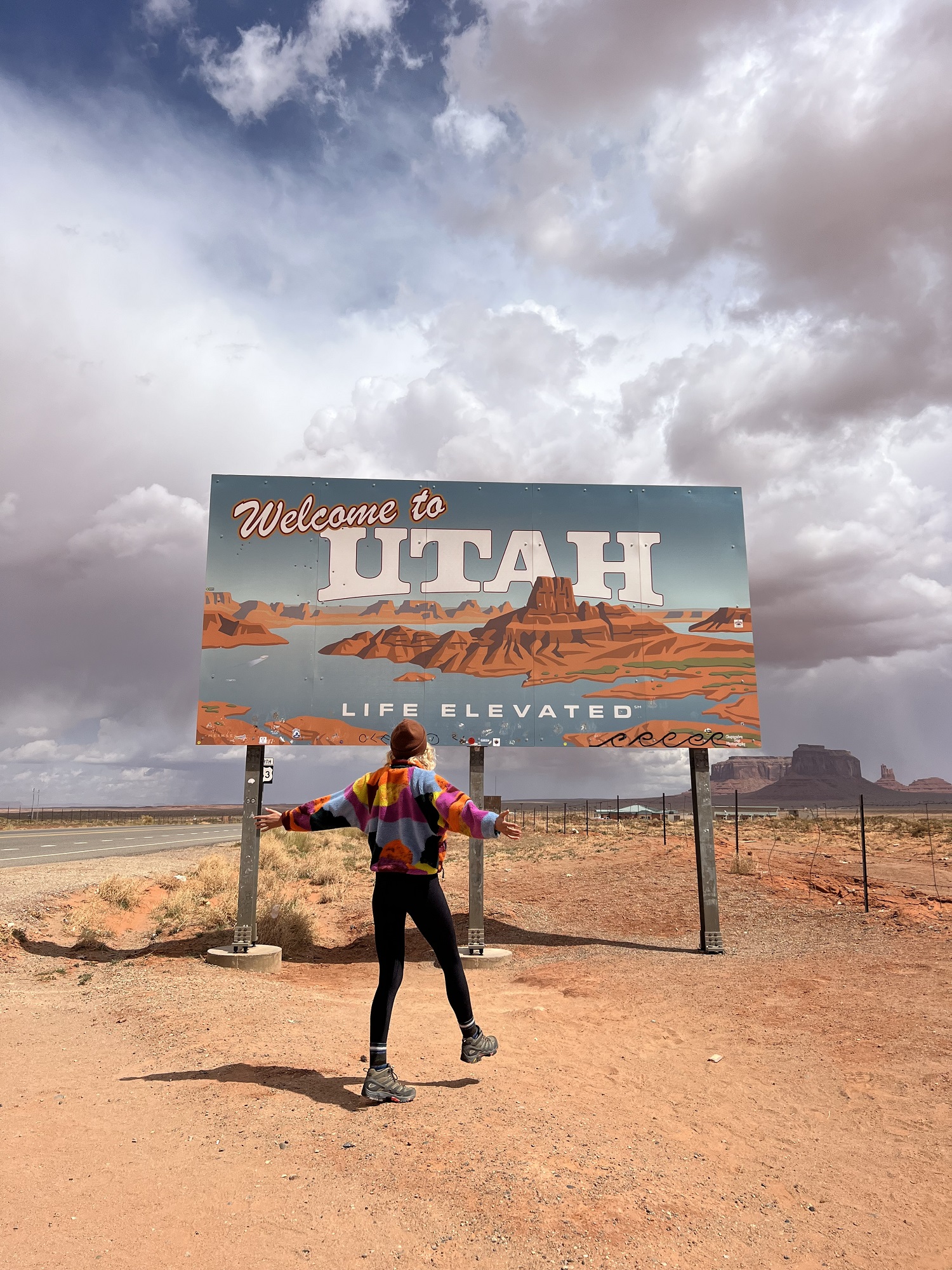 Here's how to spend one action packed day in Monument Valley:
Complete the Valley Drive. This is a 17-mile bumpy route that passes by the most popular sights and viewpoints in the area. My favourite stop was John Ford's viewpoint. I recommend renting a high clearance vehicle for this experience.
Hike the WildCat trail. Since Monument Valley is a protected area, there is only one hiking route available. This 3.2-mile loop takes you around the base of the famous buttes and is well worth doing to see them from a fresh and unique perspective.
Forrest Gump Point. The iconic road from this world famous movie is about a 15-20 minute drive from the valley, and well worth pulling over to have a look at. The views are incredible and it's a great photo spot.

If you have more time in your schedule, consider booking onto a guided tour with a locally owned Navajo company. This is the only way to access more of the valley, for example popular tours run to Lower Monument Valley, Teardrop Arch and Hunt's Mesa. These are a great way to escape the crowds too!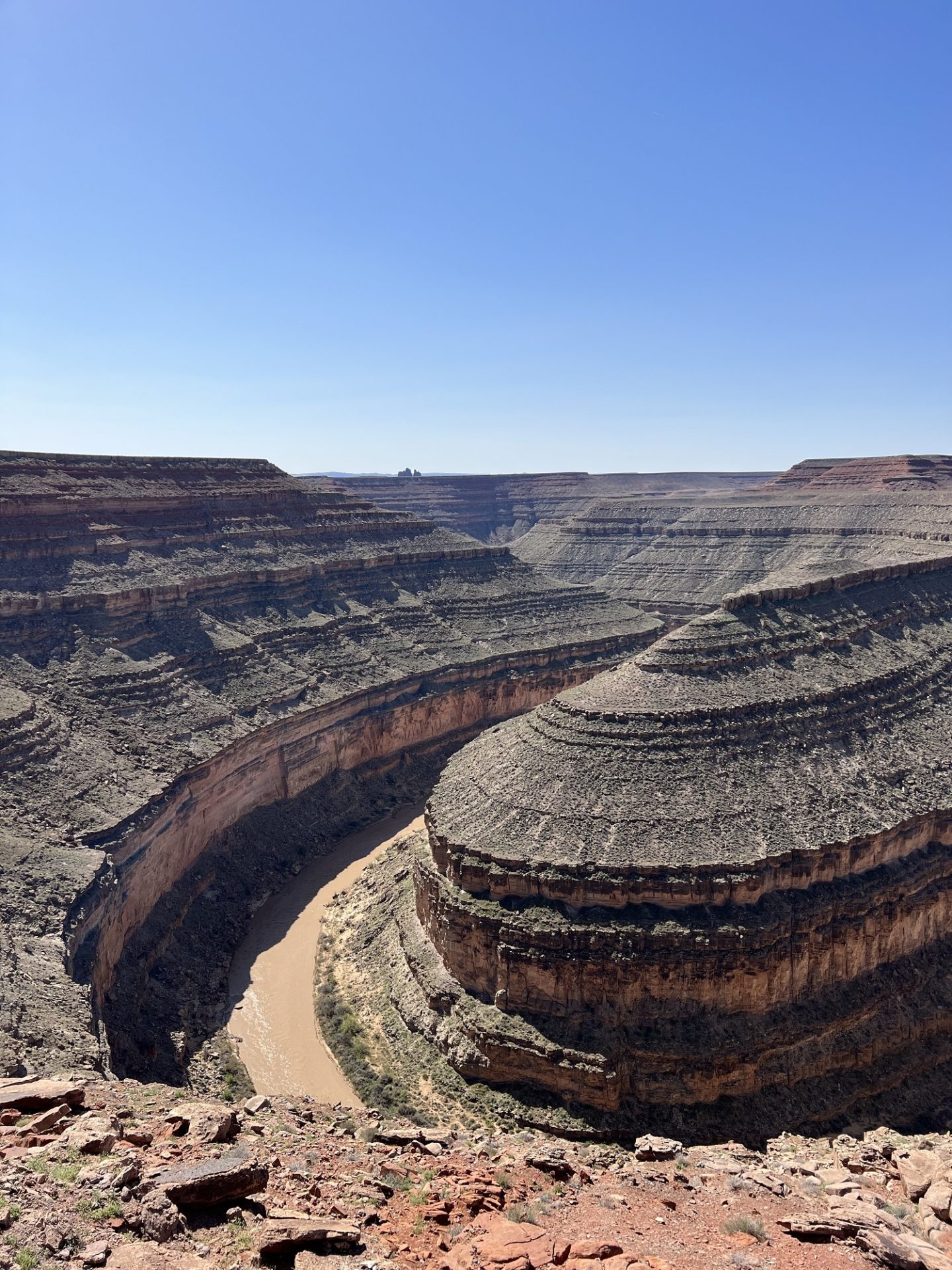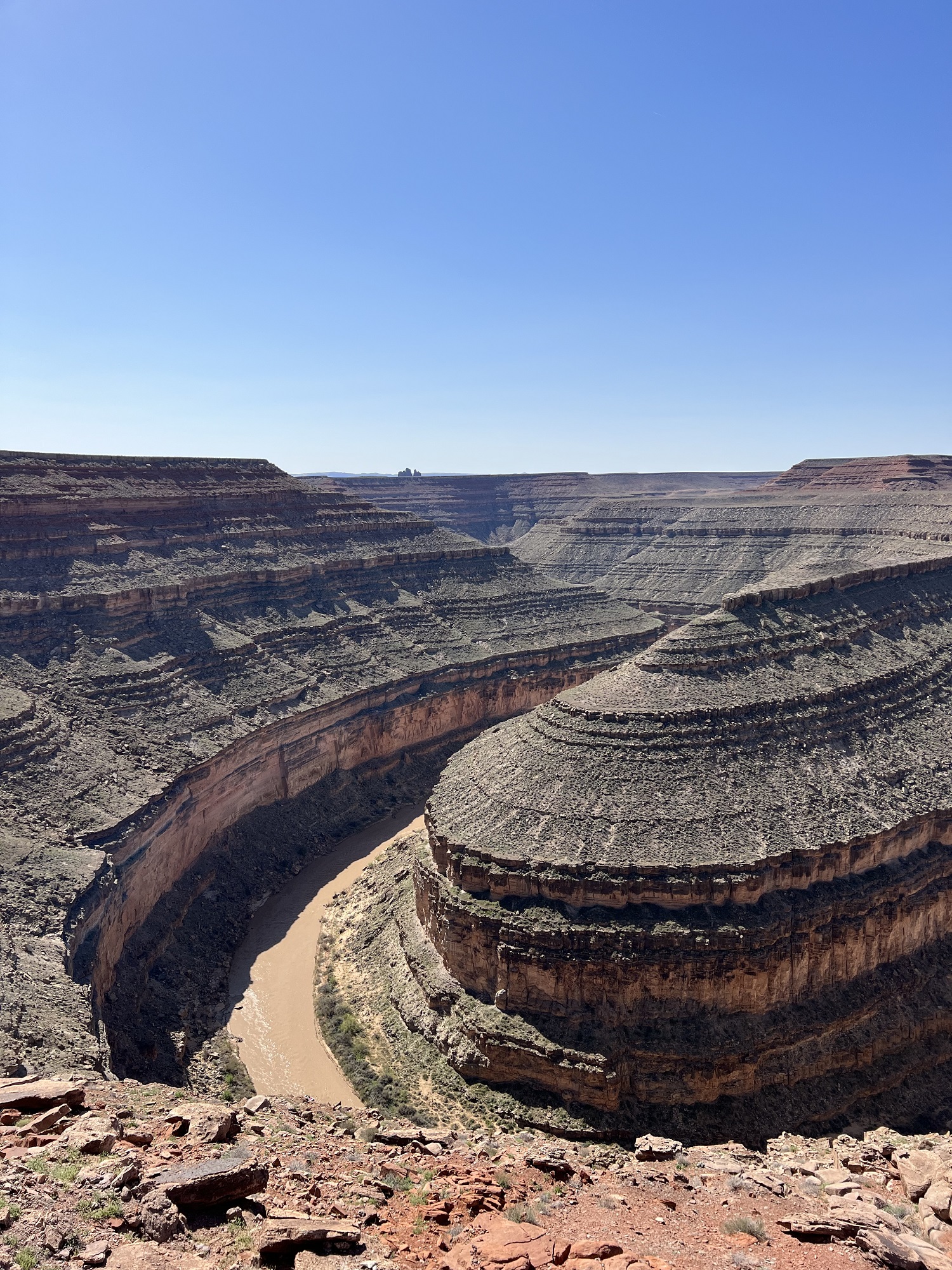 Nearby Sights & Attractions:
Monument Valley is admittedly a little out in the sticks, so there aren't too many other activities or attractions close by. However, if you are continuing on a road trip towards Moab, then you will pass a couple of beautiful spots on your route.
Goosenecks State Park. This small but mighty state park is stunning, pop in and have a look at the incredible San Juan river winding through a seriously deep canyon with multiple horseshoe bends.
The Valley of the Gods. A 17-mile bumpy route through a "mini monument valley". This is much quieter and you will likely have the road to yourself, so it's a great place to stop off if you want to escape the crowds. Again, I recommend a high clearance vehicle for this.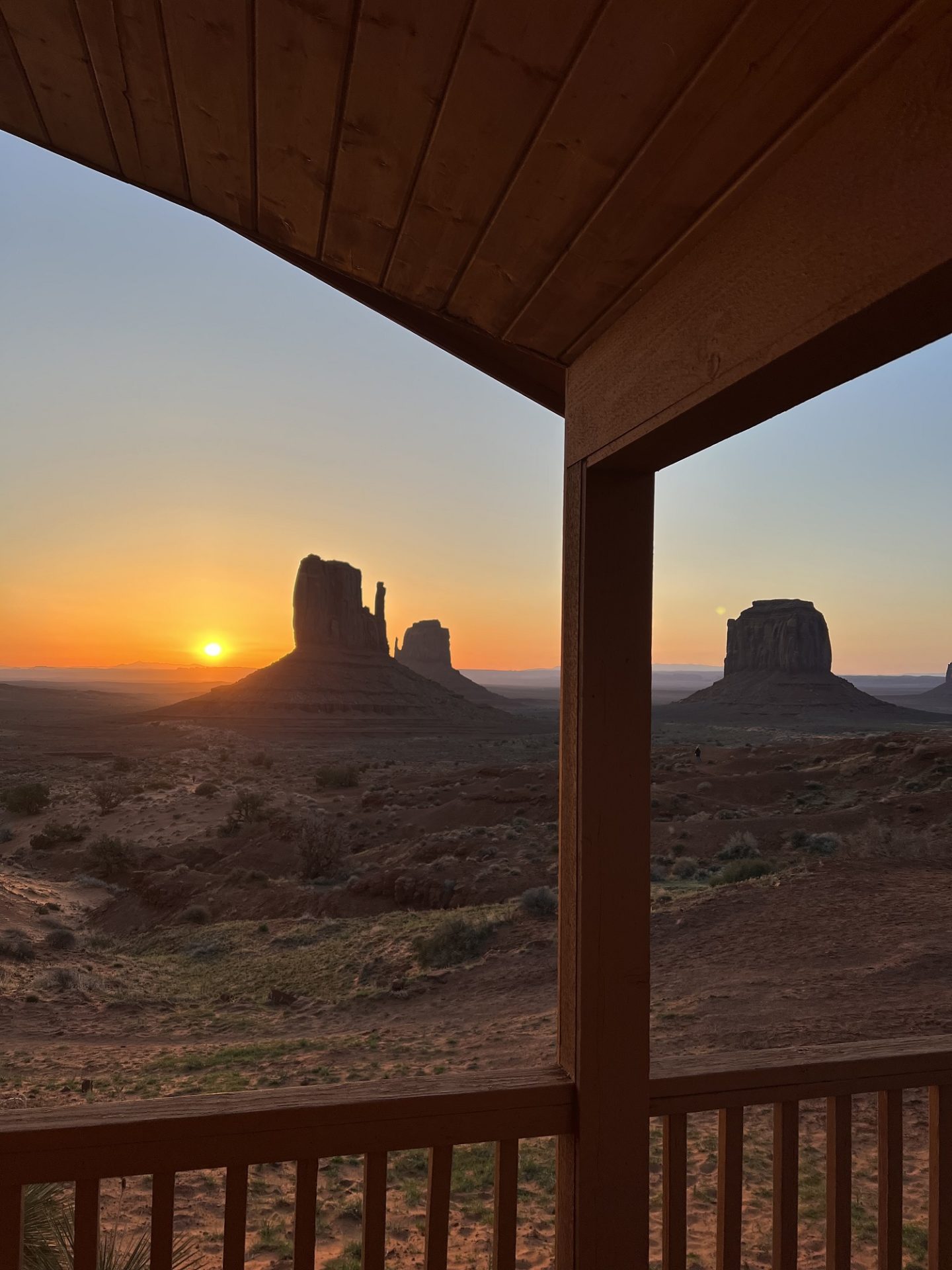 Practical Tips:
In terms of accommodation, I highly recommend staying in The Premium Cabins at The View Hotel, Monument Valley. They are cosy, comfortable and give mind-blowing views – they're the perfect spot to watch sunrise, so make sure you wake up nice and early the take it all in!
Food-wise, there are very limited options in the area and when we went, the nearby food trucks as well as the restaurant in the hotel were closed for lunch. So I recommend bringing lots of snacks, a picnic lunch or picking up some bits from a local grocery store.
Did you like this blog post? Check out my other Utah travel guides:
Southern Utah road trip itinerary: the mighty five National Parks in two weeks
One day in Arches National Park
How to spend two days in Canyonlands National Park
Safe travels,
Zanna xx