Mykonos is a Cycladic island in the Aegean Sea, and one of the most visited and famous destinations in Greece. It is known for its beautiful beaches, luxury resorts, party scene and beach clubs. However, don't let that put you off if you're not in the market for a big night out, there is a quiet and cultural side to this picturesque island to and this Mykonos Travel Guide gives you all you need to know.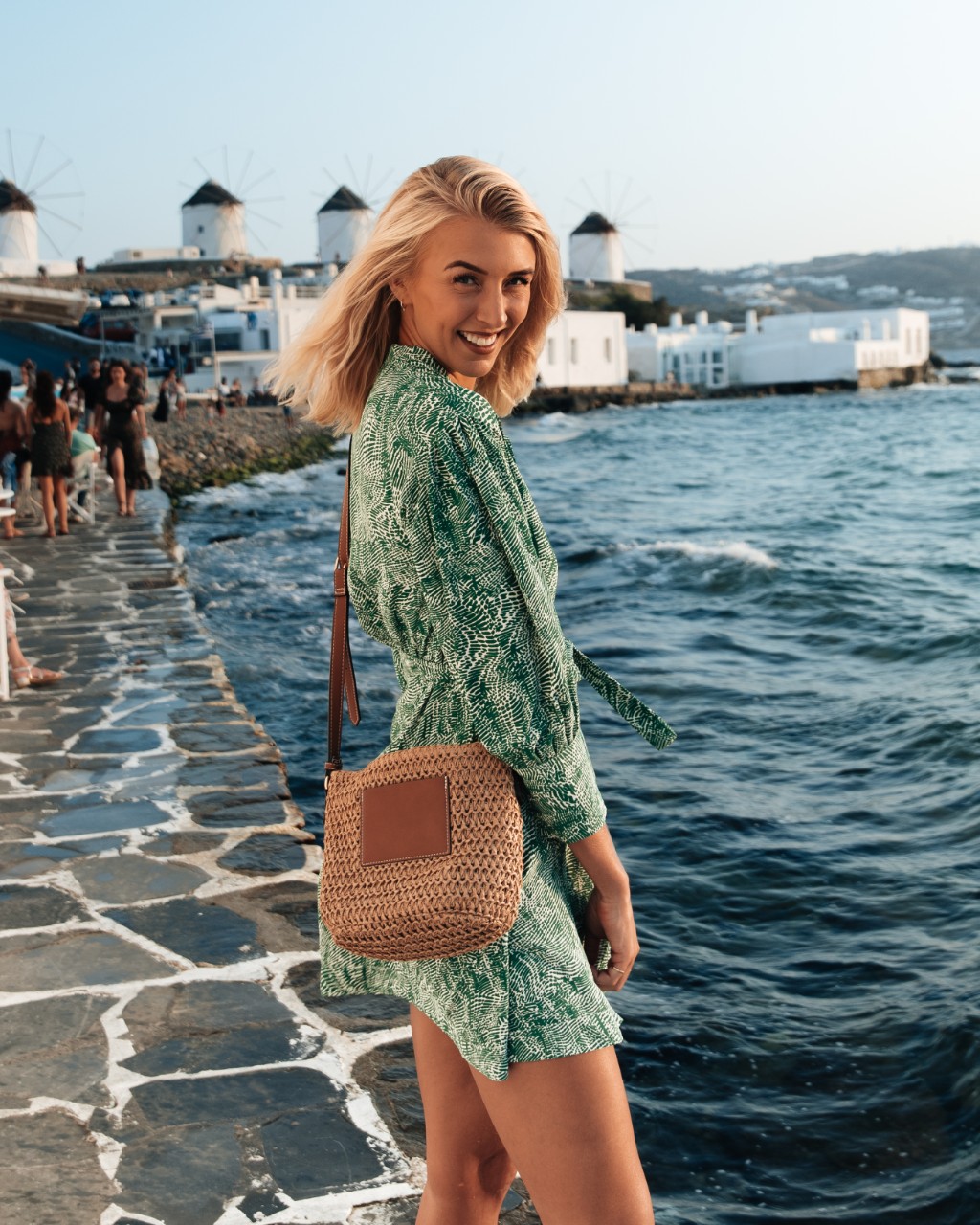 Practicalities:
Getting There:
You can fly directly from the UK to Mykonos with a handful of airlines. The alternative route is to catch a connecting flight from Athens or hop on a ferry.
Expenses:
Mykonos is one of the more expensive Greek islands, but you can save cash by avoiding expensive beach clubs, choosing more affordable accommodation and eating at casual local spots.
Accommodation: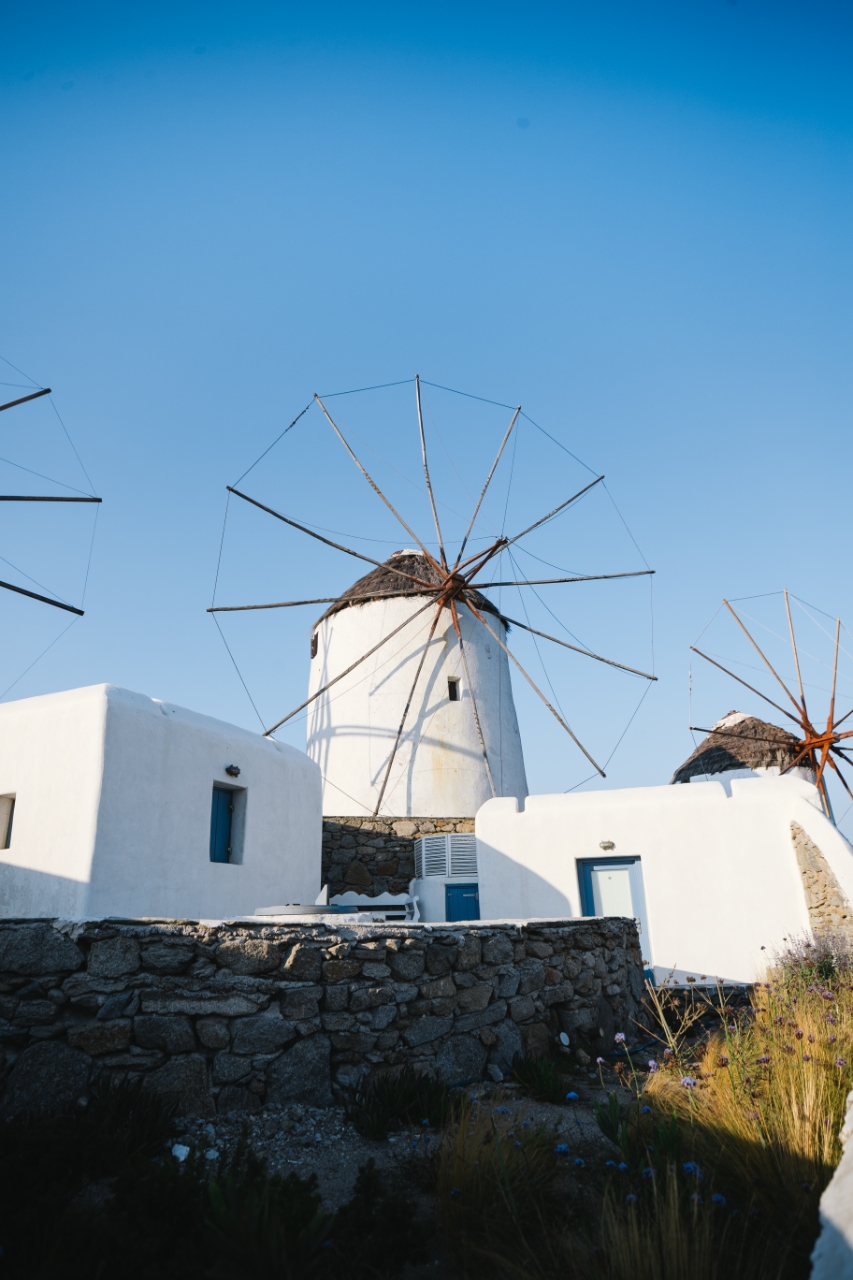 The most popular accommodation choice in Mykonos is the plethora of luxurious 5 star resorts. If you choose one of these then I recommend going for one the south side of the island, which will shelter you from the wind (which comes from the North). I have previously stayed at The Myconian Villa Collection and it was incredible. An alternative accommodation, and the choice we went for this time, is an Airbnb or private rental in the main town of Mykonos, on the North side. This is the perfect location to get to nearby restaurants and watch the beautiful Greek sunsets every evening. We actually stayed in one of the famous Mykonos windmills which was such an awesome and unique experience!
Getting Around:
Taxis are hard to come by and expensive on Mykonos, so I recommend renting an ATV or a moped. They are widely available, fairly cheap and give you the freedom to explore on your own schedule.
How Long To Stay:
I would recommend spending a long weekend in Mykonos, around 3 days would be the perfect amount of time to experience the island life.
When To Go:
Mykonos is extremely popular, so try to visit during the shoulder season (April to early June or late September to October) for great weather, cheaper accommodation and fewer crowds.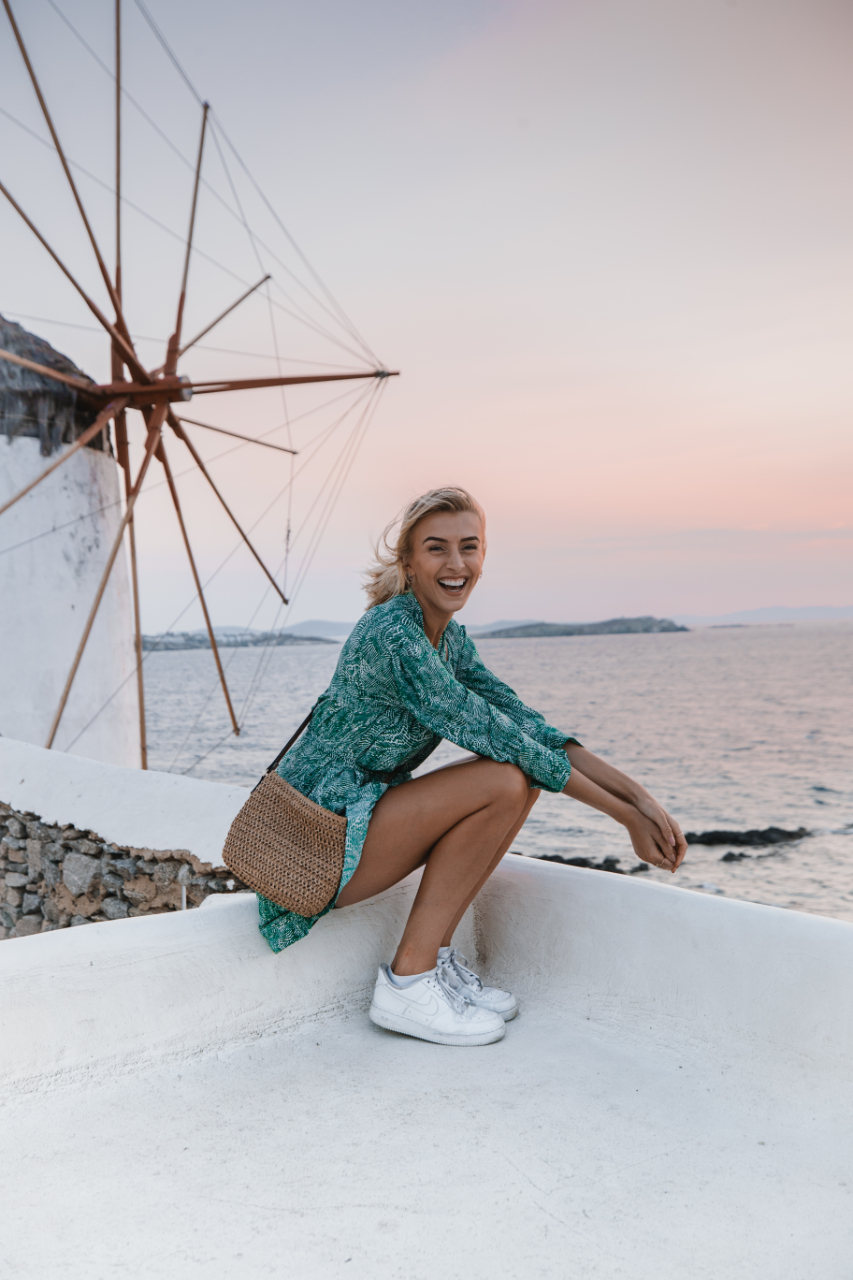 Tip:
Mykonos is otherwise known as The Island of the Winds and let me tell you, it is seriously windy. Make sure you wear shorts under dresses to avoid unexpected exposure!
Things To See & Do:
Rent A Boat.
Greece has thousands of islands, and Mykonos is neighboured by a handful of them. Rent a boat (we used Don Blue Yachting) and ask your captain to show you around! There are secluded coves, pristine beaches and crystal blue waters to be explored. You can even take a trip to the nearby island of Delos which is home to a 5,000 year old archaeological site packed with ruined temples, amphitheatres and statues.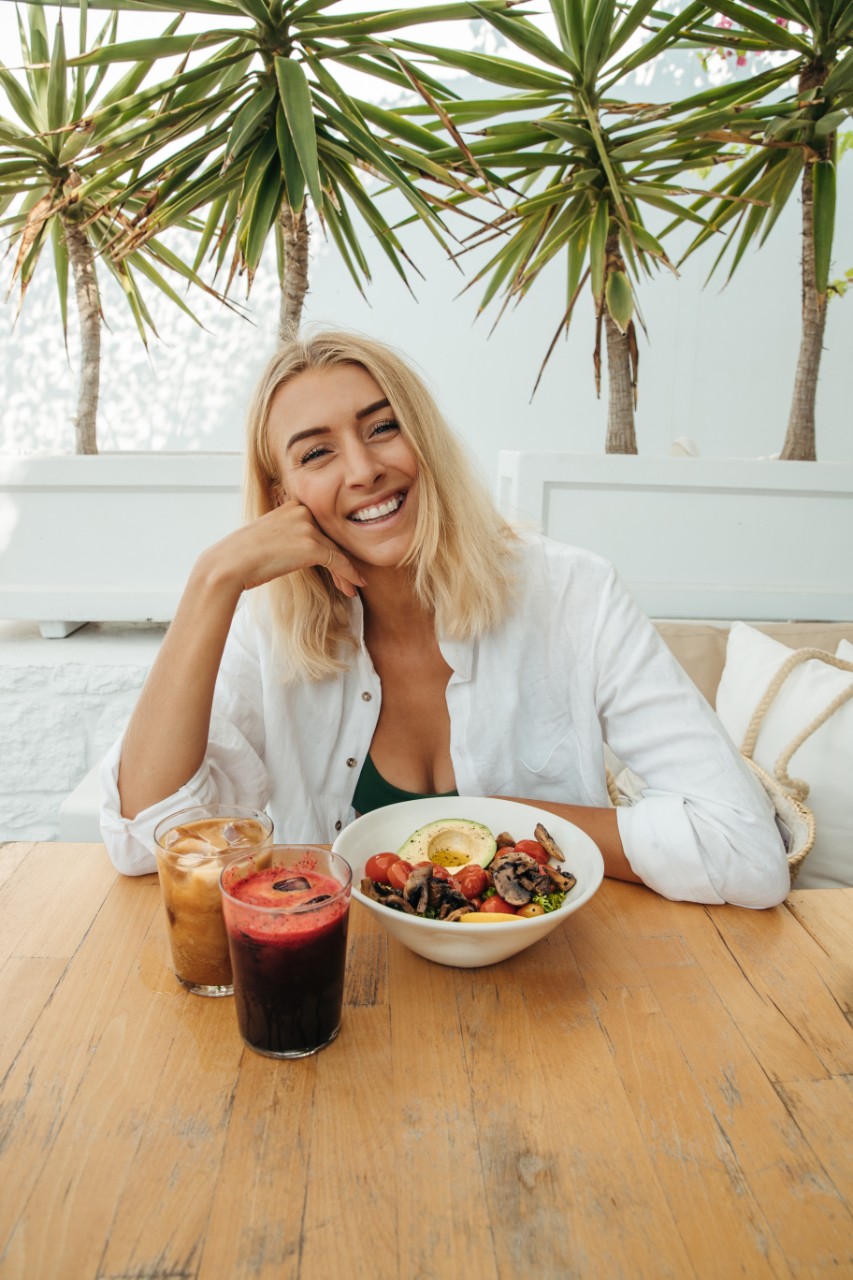 Eat Well.
Mykonos has a bustling food scene and there is no shortage of incredible places to eat. My personal favourite spot is Bowl, a health food cafe with the loveliest resident cat. Some other favourites are M'eating (try the tomato and olive salad!), Niko's Taverna (for authentic Greek food), Pasta Fresca Barkia (for unreal pasta dishes) and Kiki's (be sure to get there early to avoid a wait).
Explore On A Quad Bike.
Renting a quad bike or moped is quite simply the easiest and most fun way to get around the island. I highly recommend grabbing a local map and exploring the corners of Mykonos. Some personal favourite sights include:
Ano Mera. A charming town home to a monastery, a ruined castle and some beautiful colourful houses.
Armenistis Lighthouse. This gorgeous lighthouse in the far north of the island away from the crowds dates back to the 1800's. It has incredible views over the ocean and neighbouring islands, and is a great spot for sunset.
Old Town viewpoint. On the way back towards Mykonos from the lighthouse there is a beautiful viewpoint overlooking the island, it isn't officially marked so just keep an eye out!
All the beaches. Use your quad bike to hop from beach to beach, there's over 40 to choose from!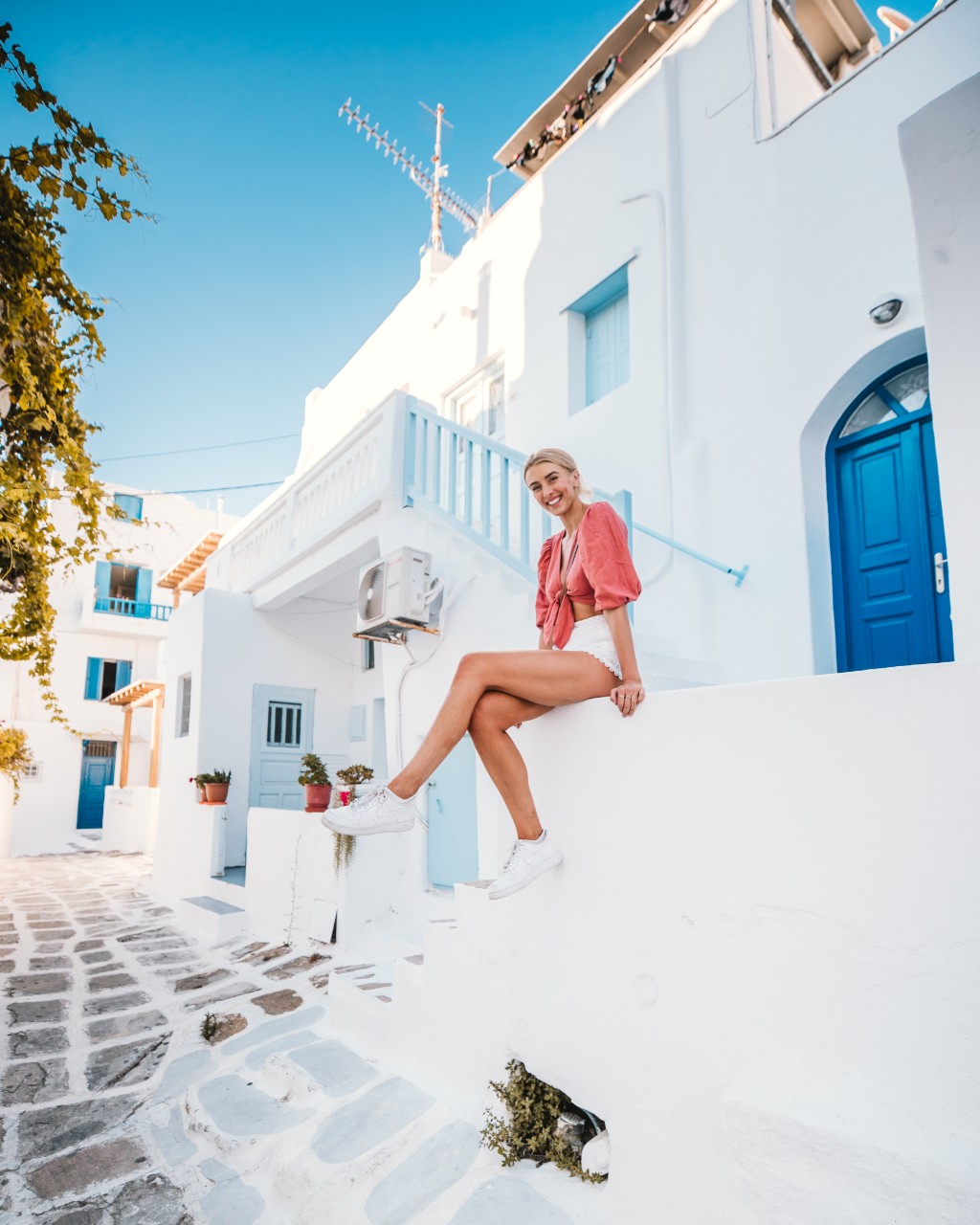 Check Out The Churches.
Greece is known for its abundance of gorgeous churches, and Mykonos is no exception. It has more than 600 on the island, an estimated one church per family! Look out for them as you explore the island. My personal favourite is Panagia Paraportiani Church which dates back to the 1400's.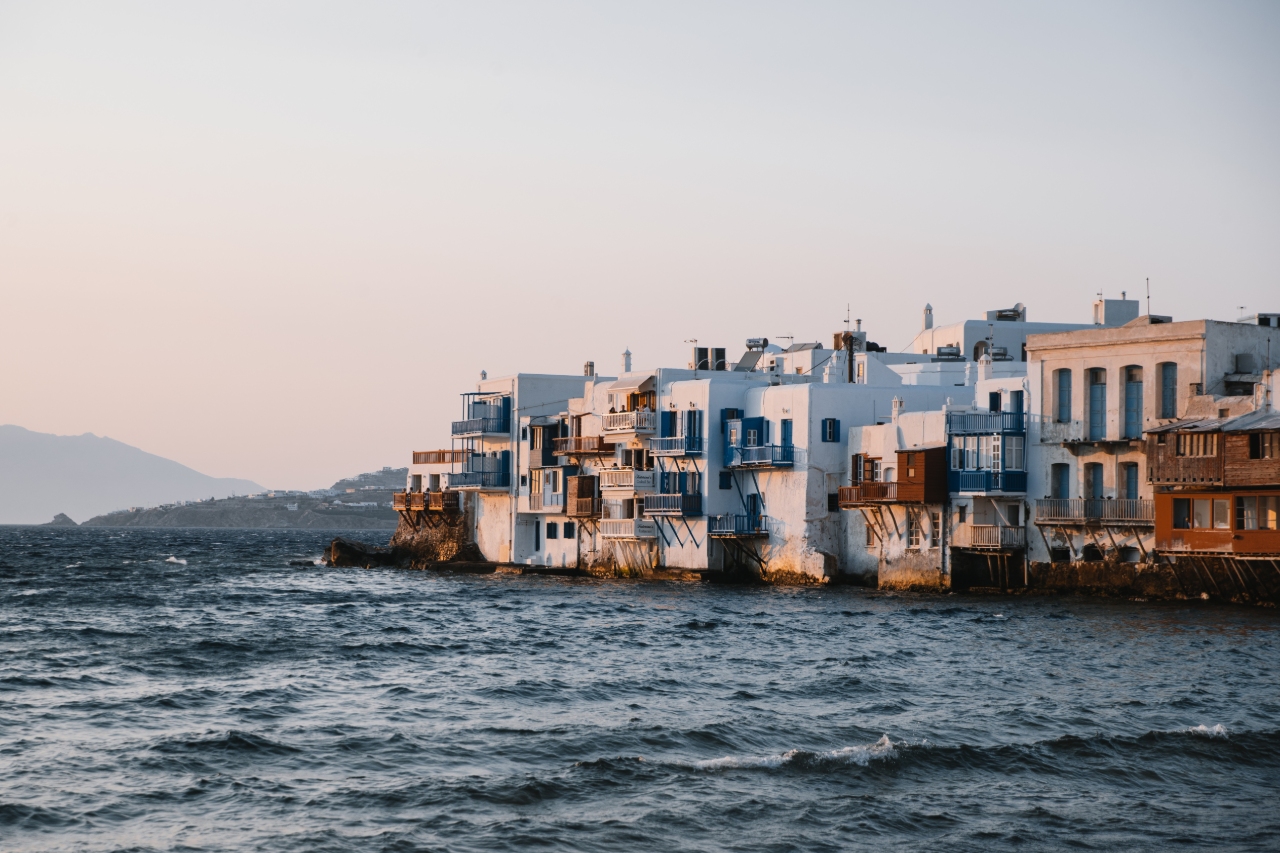 Wander Through Mykonos Town.
Lose yourself in the meandering alleyways and streets of the picturesque Mykonos Town. It doesn't get much more quintessentially Greek – white washed buildings, blue doors and beautiful flowers. You can easily spend hours exploring this gorgeous area and popping into the local cafes and boutiques. I also recommend heading down to the waterfront for sunset, there is an area called Little Venice (where the buildings jut out over the water) which is a famous spot for sunset drinks. It does get pretty busy, but it just adds to the atmosphere.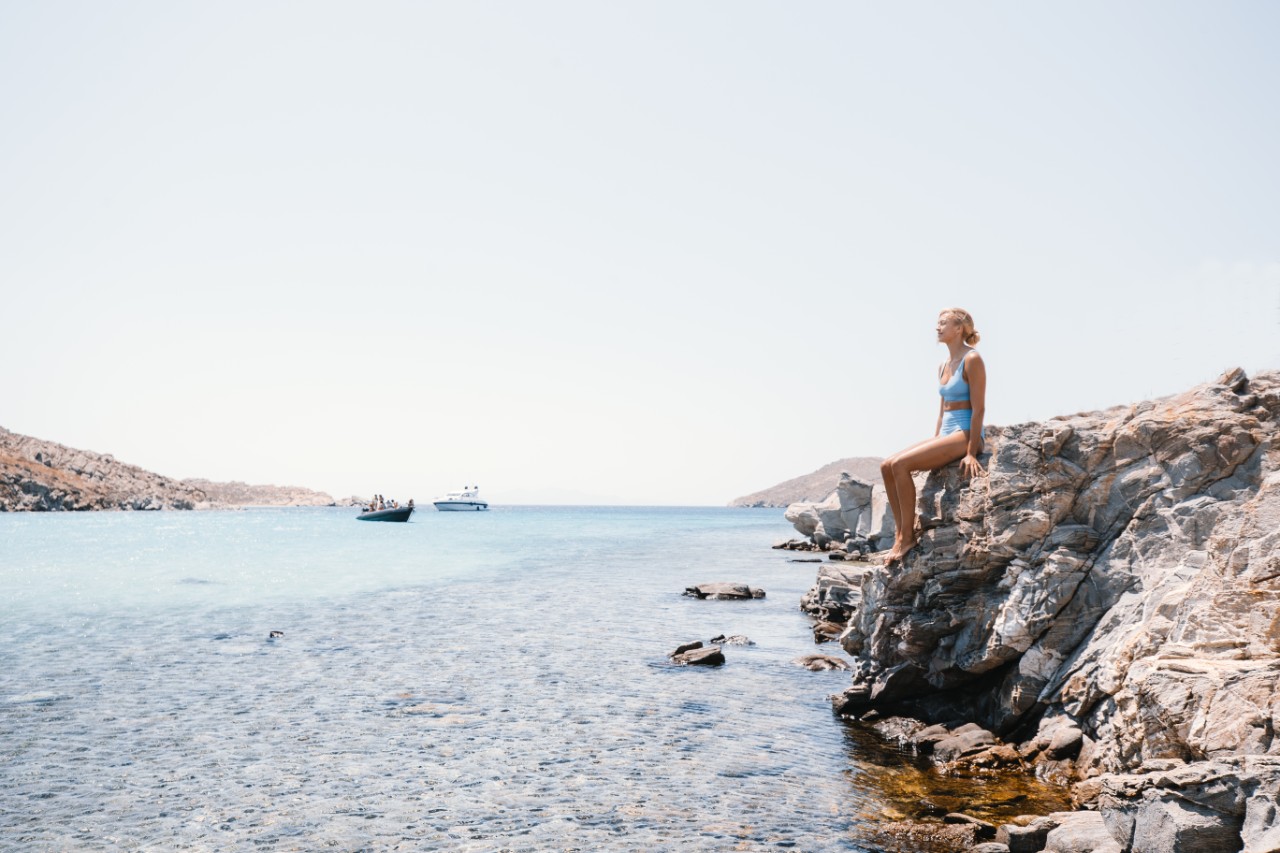 Enjoy The Beautiful Beaches.
Mykonos is home to over 40 beaches, ranging from sandy bays through to rocky outcrops. The ones on the South coast are more sheltered and the ones on the North coast are often more remote and untouched. If you want to party, then head to Paradise and Super Paradise. For something a little more peaceful check out Ornos, Psarou and Elia, and if you're looking to go off the beaten track then Agios Sostis and Fokos Bay are unspoiled.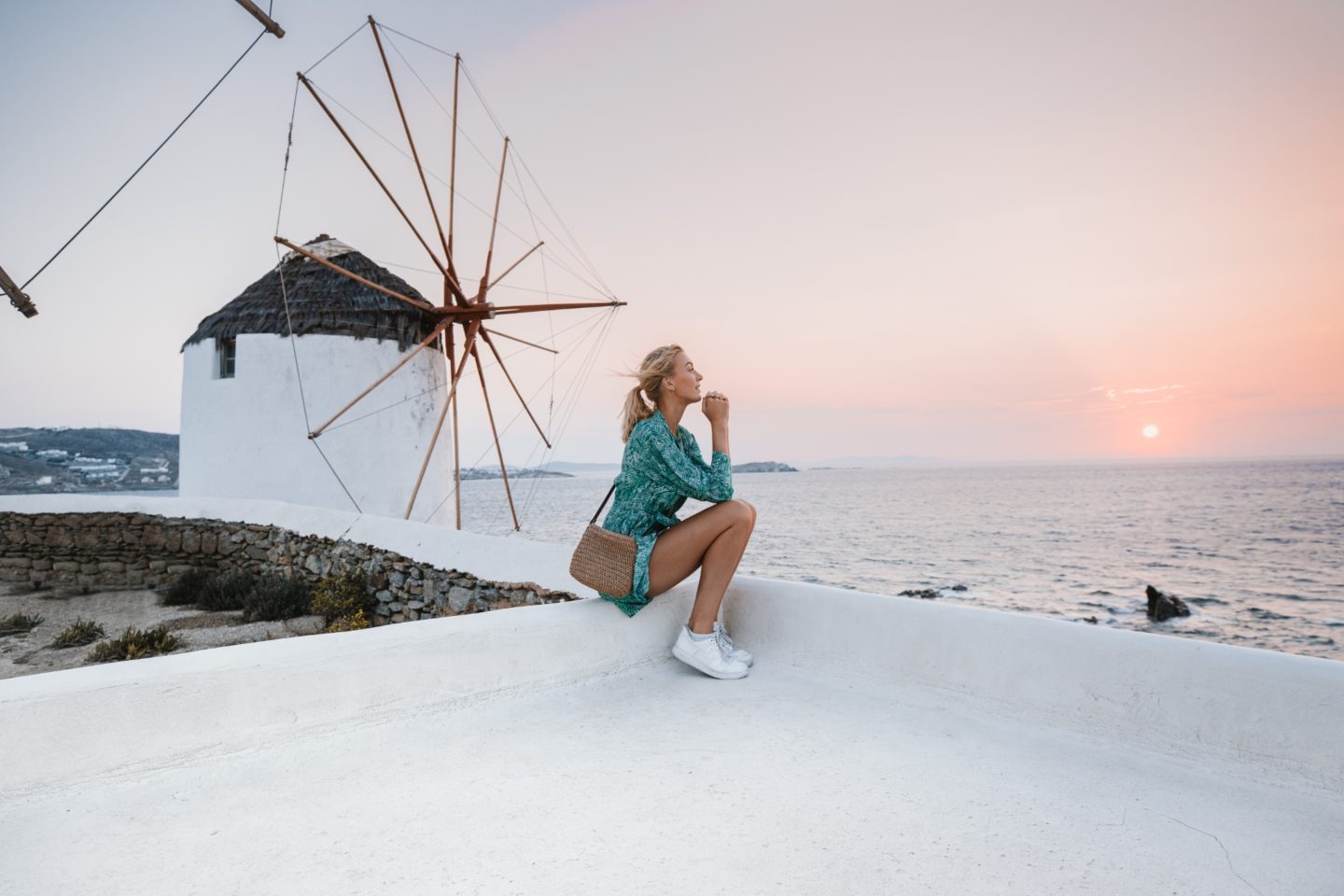 Watch Sunset At The Windmills.
There are 16 windmills dating back to the 16th century which are dotted across Mykonos island. The most famous of these are the 5 at Kato Mili, just outside Mykonos town, which have stunning ocean views and are the perfect spot for sunset. Just brace yourself for the wind!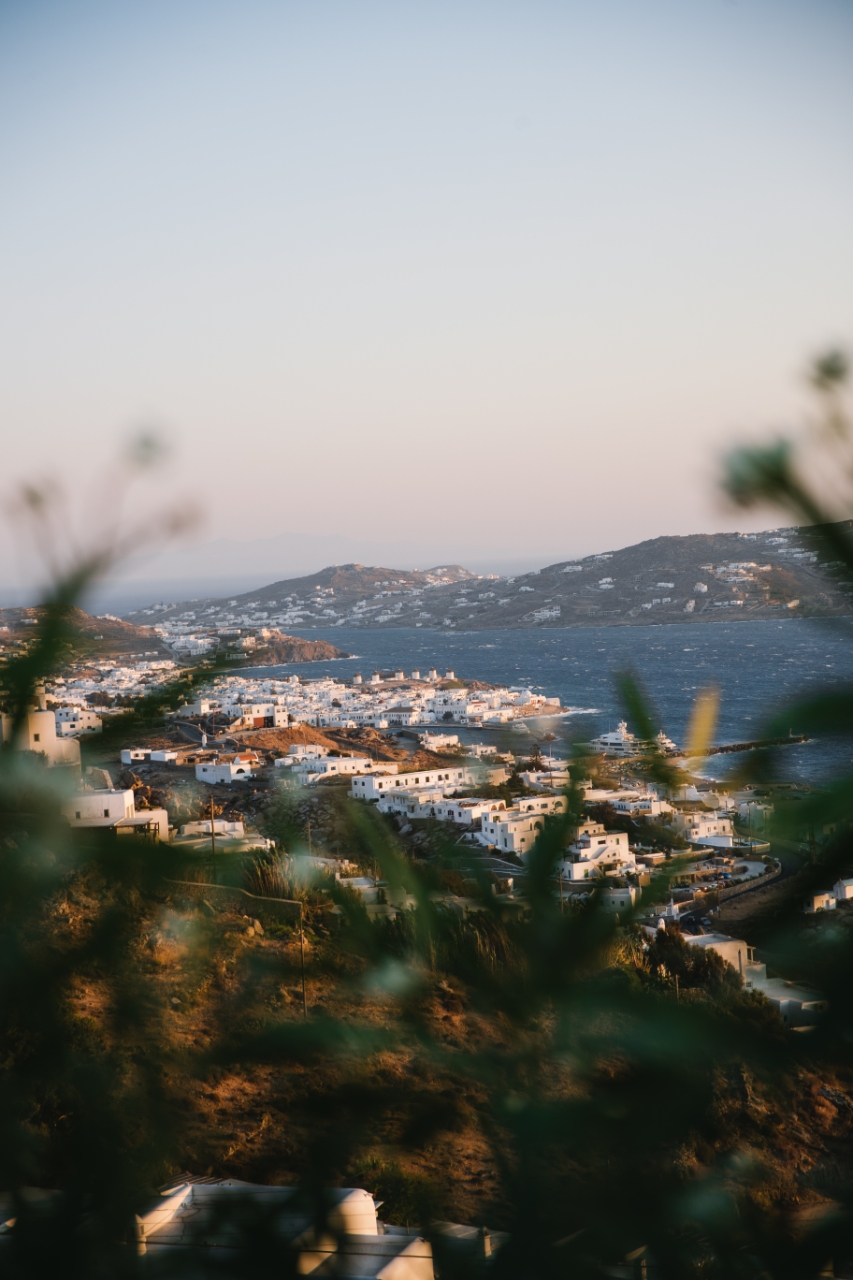 Tip: You can actually stay in one of the windmills in a traditional and authentic Greek home, which is exactly what we did! Here's where we stayed.
Party Hard.
Mykonos is Greeces answer to Ibiza, and is home to numerous bars, beach clubs and all-day boat parties. While this isn't the side of the island that I personally went to experience, I have numerous friends who have had an awesome time partying the night away on Mykonos. Their top recommendations include: Scorpios, Paradise Beach Club, Cavo Paradiso and Scandinavian Bar. For something more low key, check out 180 Sunset Bar for chilled sunset drinks with a view. One thing to bear in mind is that the beach clubs can get quite busy in summer, so it is recommended that you book a spot in advance.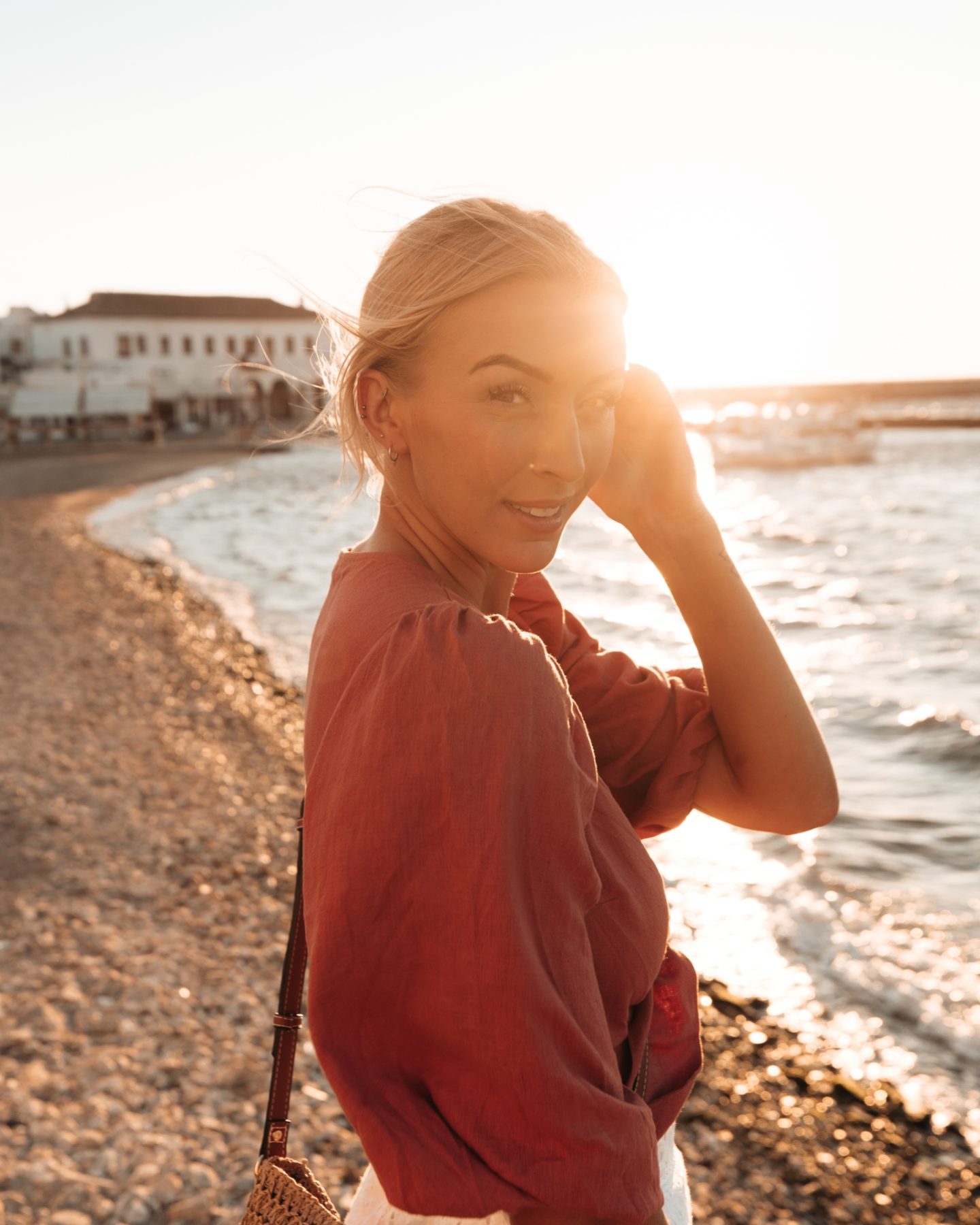 Mykonos is a popular destination for a reason, it caters to a whole host of audiences from groups of friends looking to party through to couples seeking a romantic Greek getaway. The experience you have is totally dependent on your preferences and you can make Mykonos what you want, a boozy adventure, a restorative escape or a cultural experience.
Safe travels,
Zanna xx