At the start of 2019 I shared my goals for the year ahead and its time to get honest with myself. Did I achieve them? Or didn't I? And why? No faffing around, let's deep dive right on into them!
Goal 1: Human Connection.
I want to call my parents 3 times a week and see them every month to 6 weeks.
I want to be present with my boyfriend every evening and take the time to reflect on our days together.
Did I achieve it?
Yes and no. I have seen my parents around every 6 weeks, which I am super pleased about, but the phone calls have been few and far between – perhaps one a week or every 10 days. Ant and I have been doing our daily reflections every single night and I have been better at trying to switch off so we can cook dinner together, but I do still work late quite often and sometimes that means our personal time gets eaten into. So I guess I have made progress in this area, but there is still room for improvement.
Goal 2: Daily Walks & Prioritising Green Space.
Get in a daily 30 minute walk, ideally in green space.
Did I achieve it?
Yes. Daily walks have become a huge part of my life. Admittedly, they aren't all in green space but I do always get in my fair share of steps. Where possible I will prioritise walking over public transport. If I get super stressed when working at home I will often just do a lap of the local park to get some headspace. I definitely consider this goal smashed!
Goal 3: Take Nutrition Seriously.
Read books, examine articles and listen to podcasts about how to sustain a plant based lifestyle for the long term.
Did I achieve it?
Nope. I bought a super thick book all about vegan nutrition and I didn't touch it, not even once. Oops! I guess I wasn't super motivated to chase this goal as I feel so good on a plant based diet. Plus I take all the relevant supplements so I feel like I am covering my back. However, re-reading this goal has reminded me that I do need to take what I eat more seriously as I will most likely be eating this way for the rest of my life. Maybe I should re-add it to my 2020 goals list?!
Goal 4: My Relationship with Technology.
Close my laptop at night instead of working late into the evening.
Have days offline every so often, whether thats one day month or one weekend every 6-8 weeks.
Have one extended digital detox per year.
Did I achieve it?
Yes and no.
I have gotten better at closing my laptop at night, but there are definitely still some evenings where I work super late and Ant (my boyfriend) has to go to bed without me. They're less frequent, but the fact that this still happens isn't ideal. On the plus side, I have become super vigilant with turning my phone on airplane mode at night and then switching it off later in the morning the following day, to avoid the stress of going online when I first wake up. This is such a game changing habit!
However, I do have to admit that I have been very poor at taking time offline this year. I only really focused on this toward the end of 2019 when I took a digital detox in Patagonia for 5 days – which was very much needed. I also plan on taking another mini digital detox over Christmas, so perhaps this makes up for my poor performance earlier on in the year? But there is definitely still room for improvement!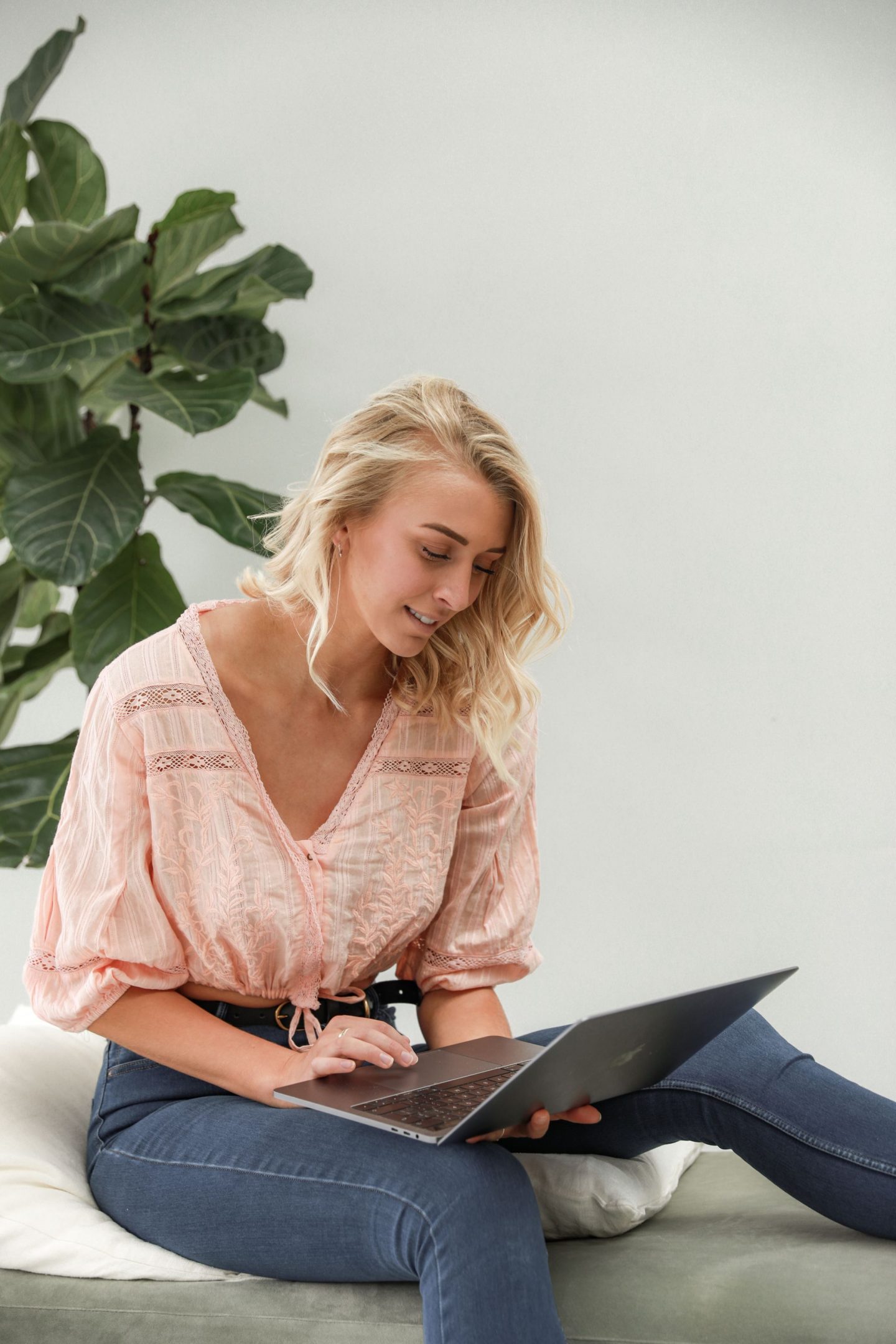 Overall:
I am pretty happy with my progress this year. Yes, I didn't achieve everything I set out to but I still took some positive steps. I am super pleased that I have regularly spent time with my parents, been more present in my relationship, prioritised daily walks and shut my laptop a little bit earlier at night.
Outside of these personal goals I also had a series of business goals which I didn't share publicly. Reflecting on these I probably achieved about 75% of them including releasing a plant-based ebook, building a second training guide (to be released around Christmas!), completely re-designing my website, becoming an ambassador for charities I am passionate about and expanding my team. (Not to mention all Natalie & I's Stay Wild Swim goals). There were definitely some areas where I didn't achieve the business goals that I initially set myself for the year, but factoring in that I had life-saving surgery and was wiped out for a few months – I am still super chuffed with how far I have come.
2019 has been by far the most challenging year of my life, in terms of my health but also in other (more personal) areas, and I am so proud to have come out the other end a stronger and more resilient person.
Bring on 2020!
Zanna xx