Visiting the Munich Christmas markets has been on my bucket list for years. As someone who isn't particularly "Christmas-y" I wanted to see if experiencing these famous festive events would make a difference. The result? It definitely did. Being surrounded by fairy lights, mulled wine and classical music really got me in the spirit, I was lapping up the festive magic and would love to explore more markets in the future!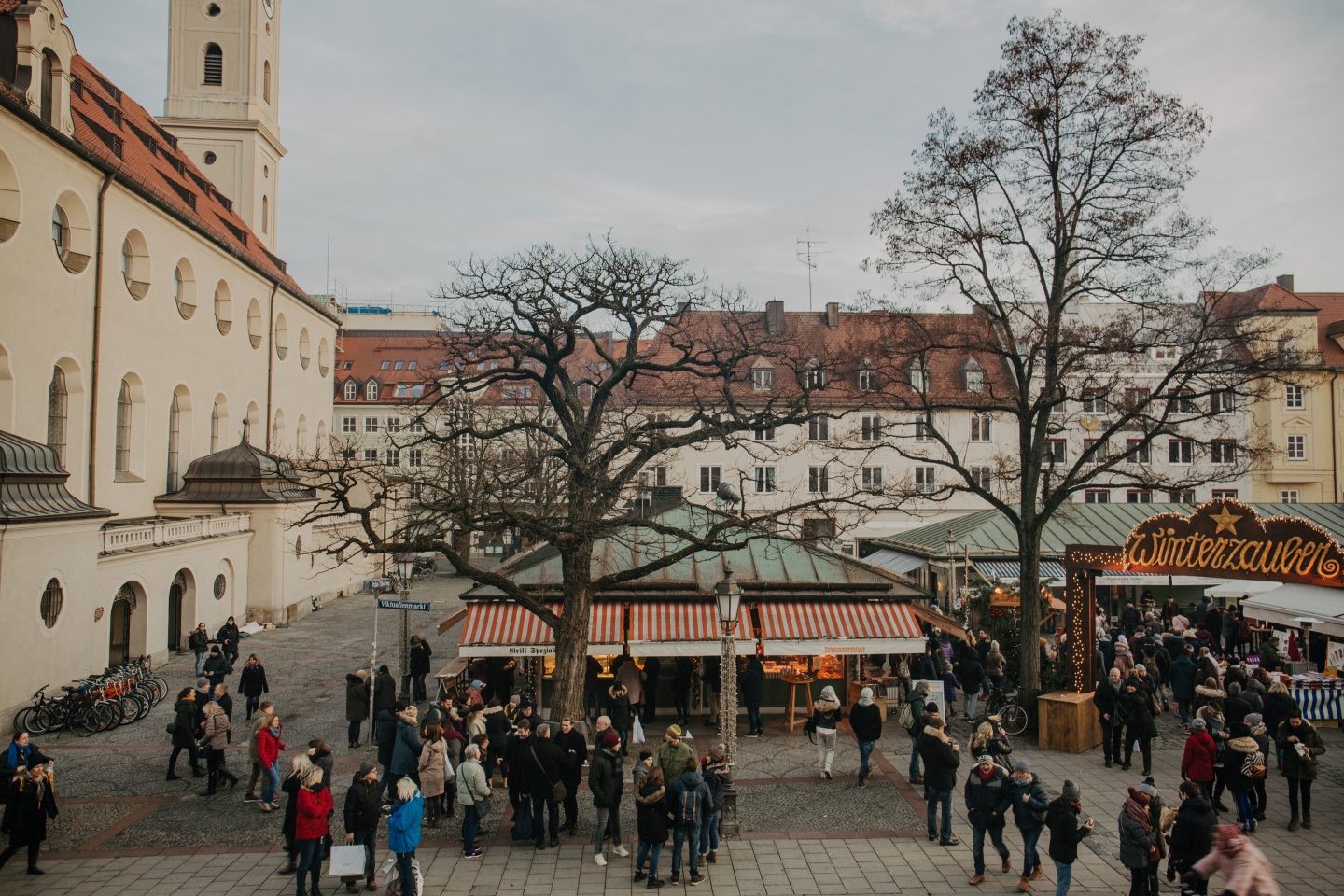 If you're visiting Munich at Christmas then here are my top market recommendations:
Marienplatz.
The big boy of the Munich markets and one of the oldest in Germany. Located in Marienplatz, Munich's main square, this market is extra magical because it is overlooked by the most stunning gothic new town hall (Neues Rathaus) which is lit up at night. The market spills onto neighbouring streets too, so there is tonnes to explore. However be warned, due to its central location this is by far the most touristy market in Munich and many of the craft stalls are not as traditional as in other markets. However, I would definitely still visit but just brace yourself for the crowds and the tat.
Top tip: If you want the best view of the market, climb up St Peters Tower and look down on it from above.
The Medieval Market.
This was my favourite market of all. Located a few streets away from Marienplatz, this is market aims to recreate the atmosphere of the original Munich Christmas markets. There is traditional music, handmade stalls, goblets of wine and sellers dressed in traditional clothing. Not to mention knights, juggled and maidens mixing with the crowds! Don't miss it, trust me!
Christmas Market at the Chinese Tower.
My second favourite market we visited and the only one we went back to twice. Located in the beautiful English Garden, this market has a more relaxed atmosphere than other more busy markets – especially during the daytime. It is the perfect spot to grab a mulled wine, listen to the trumpets playing and admire the festive lights. Plus if you want to give something new a go, it is home to a curling rink that anyone can try their hand at!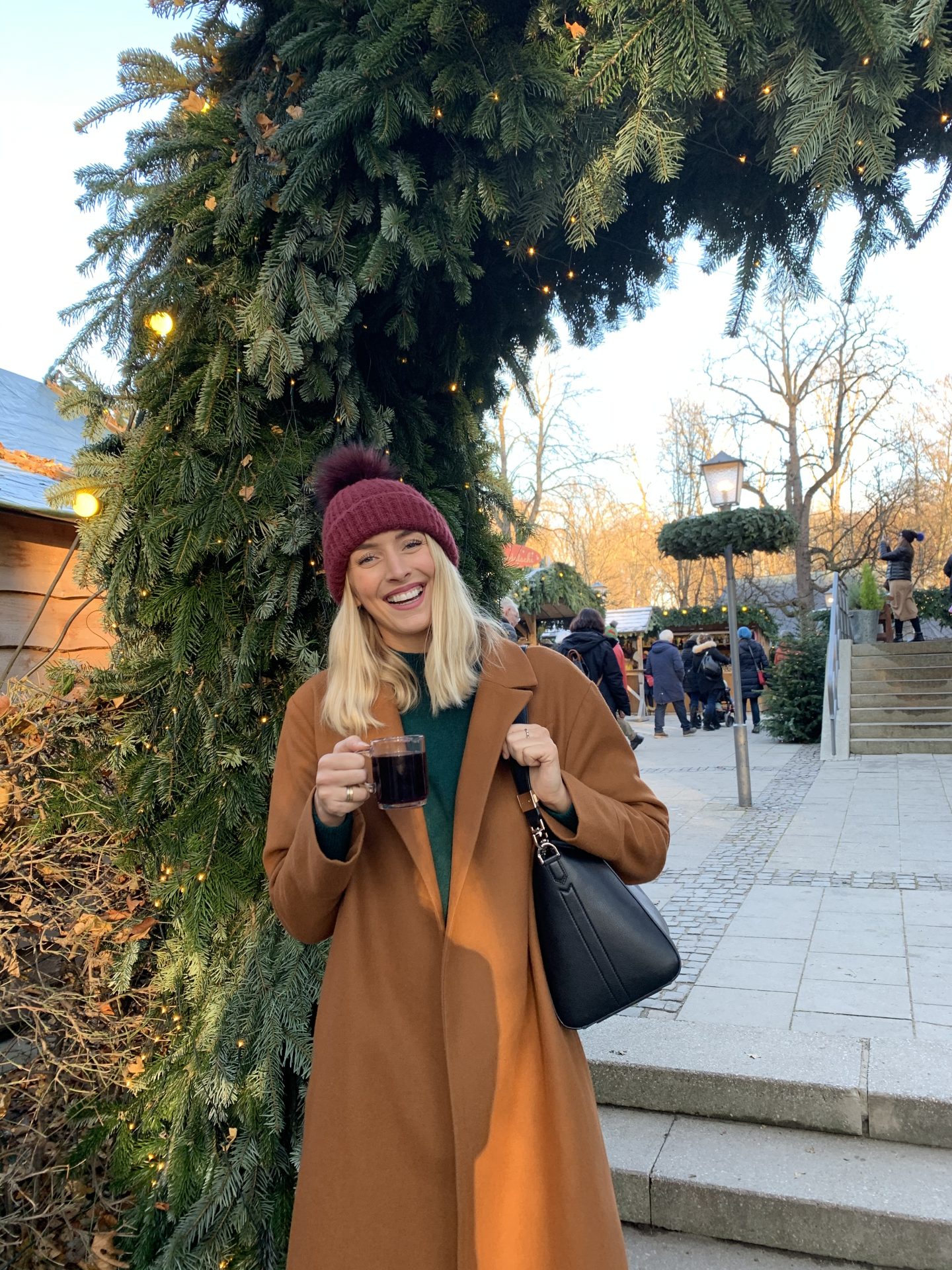 Pink Christmas.
Organised by Munich's gay community, this small but mighty market is focused around all things pink! As well as offering the classic sausages, baubles and wine – there are regular holiday themed drag shows, disco Santa DJ's and as a result it is a great place to head for an evening drink and dance.
Christmas Village at Munich Residenz.
Because who doesn't want to experience a Christmas market inside a palace? This recreates an alpine village in the Emperors Court of the Munich Residenz. If you want quality gifts, this is the place to come as most stalls are owned by artisans who create their own products. Besides that, expect the usual stodgy food, live music and mulled wine a plenty!
Wintertollwood.
This isn't strictly a Christmas market, so don't visit if you're not willing for a break from the traditional. It is a sustainability-focused winter festival which has a different theme each year and is scattered with up-cycled art installations to fit this. It features some classic Christmas market traditions – stalls selling sugary treats, mulled wine and cute Christmas tat. However, there are also live shows, cabaret, fire performances and more. Not to mention a vegetarian food tent and a full-on bazaar – packed to the brim with independent sellers including many eco-friendly and vegan brands. It's a win from me!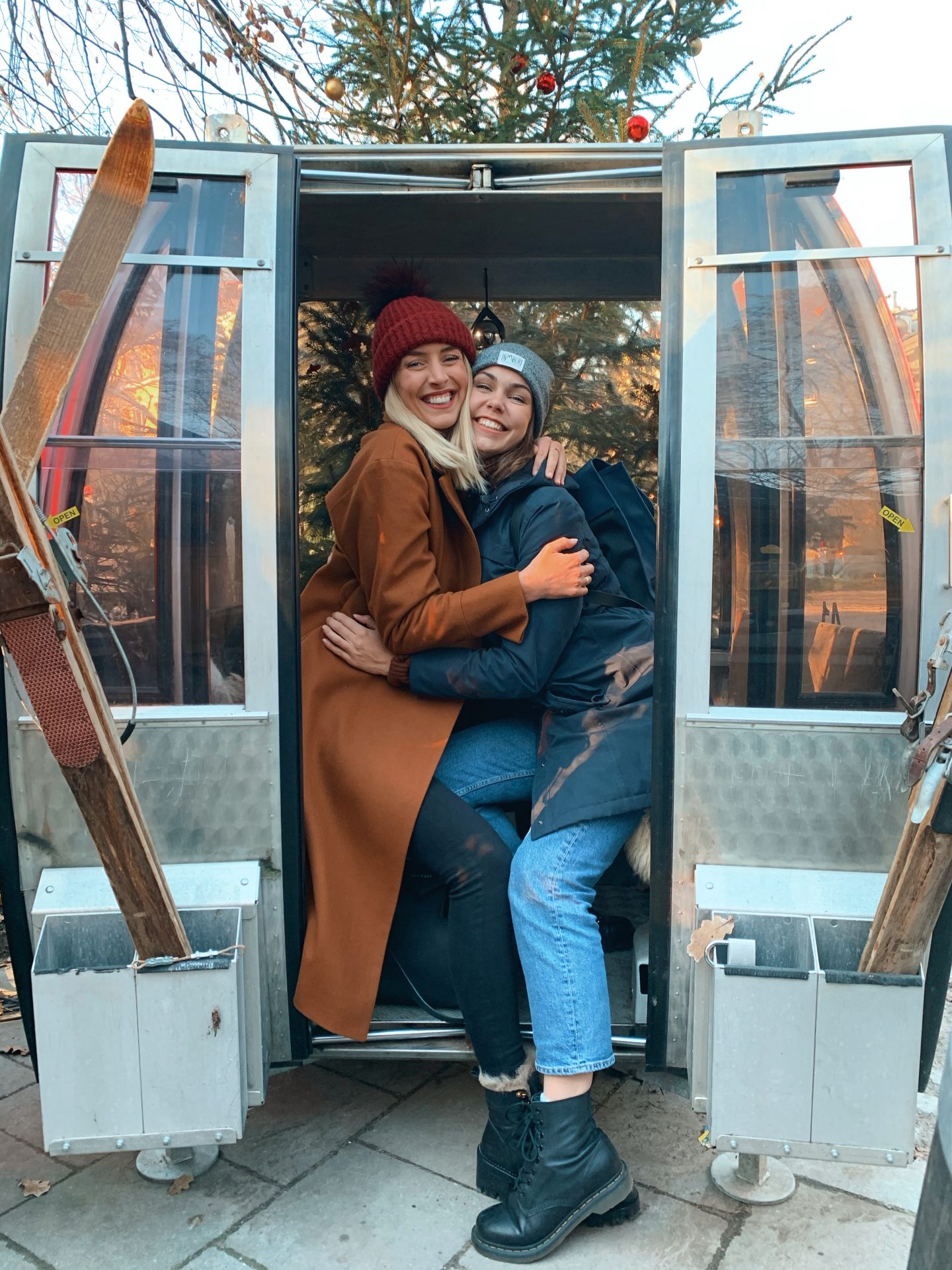 Märchenbazaar.
This market consists of circus tents set inside at the walls of an old slaughterhouse, but don't let that put you off. It is otherwise known as the "fairy tale bazaar" because of its magical energy. It has the usual Christmas goods, delicious food options and lots of independent craftsmen; but with an eccentric twist. You'll find colourful lights, live music, vegan food, craft beer and funky art. It is well worth a visit!
The Logistics:
The markets are usually open from the last few days of November through to Christmas Eve, but this varies between each market so always check individually.
I would recommend staying for a long weekend, Friday-Sunday is ideal as it gives you two afternoon/evenings to market hop and experience as much as possible.
Try and stay as central as possible to make accessing the markets easier, we used an AirBnB but there are tonnes of hotels in the area.
Most markets are open from around 10am to 9/10pm, sometimes later.
Always take cash to the markets as ATMs are few and far between and most stalls don't take cards.
Safe travels,
Zanna xx