Torres Del Paine National Park, established in 1959, is one of the most famous hiking destinations on the planet. Located in Southern Patagonia, Chile, it was recently named the eighth wonder of the world. Thousands of tourists flock here every year to experience its abundance of natural beauty and unique mountainous landscape. It definitely ranks as one of my favourite places I have visited for hiking and completely worth the hype it receives in the outdoor community.
In this article, you will find recommendations based on our personal experience exploring this beautiful destination and links onto further resources and information to help you plan your trip! I promise you won't regret adding Torres Del Paine to your bucket list.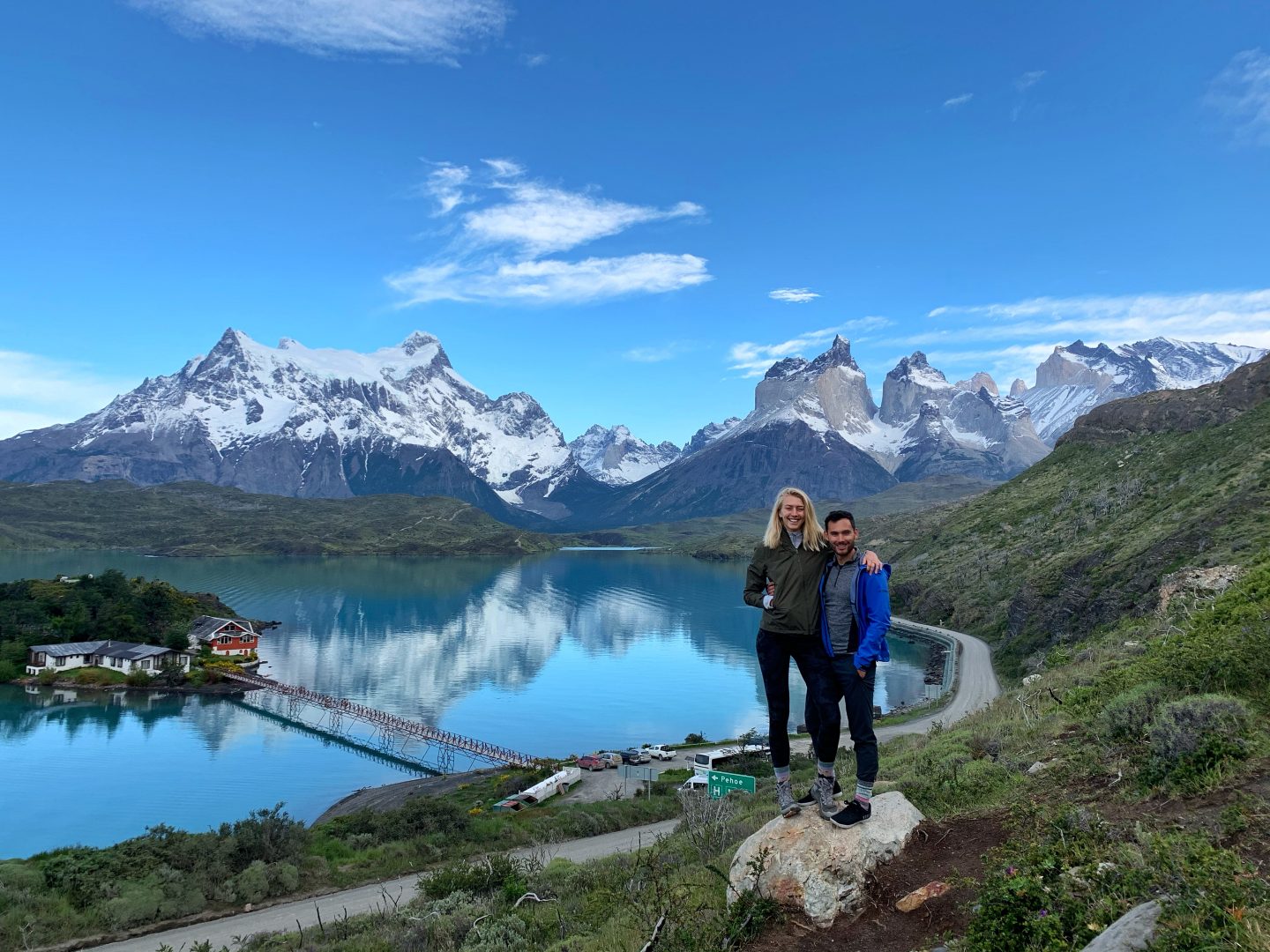 How long should I spend in Torres Del Paine?
I would say the minimum time you need is three full days to experience a good selection of key sights and hikes.
How do I get there?
Nearby airports include Punta Arenas and Puerto Natales, from here you can catch a bus to Torres Del Paine or if you're staying at a hotel they can organise a pick-up for you. Chile itself has a pretty awesome bus network, so you can get to the park from most places in the country through a (very long) bus journey. You can also drive across the border from Argentina – we came over from El Chalten.
When should I visit?
The peak season is December until February and shoulder season is October-November and March-April. Visiting in shoulder season means you get to avoid some of the crowds and get slightly cheaper prices, but you have a greater risk of bad weather. I personally visited in November and experienced beautiful blue skies and warm sunny days.
What is the weather like?
Patagonia is famous for its rapidly changing weather and you truly are in the hands of mother nature. You can experience all four seasons in one day. On a single hike, you can be wrapped up in 3 layers shivering and then be sweating in sunshine and a t-shirt – the weather literally changes in minutes. Patagonia is also known for its winds, which can be seriously powerful come rain or shine. The safest bet is to pack for all eventualities.
What accommodation is there?
There are very few hotels within and around Torres Del Paine, and those that do exist are extremely expensive. If you feel like splashing out then I highly recommend Patagonia Camp which is one of the less expensive options available (even though it still costs an arm and a leg!). You stay in beautiful yurts overlooking a crystal blue lake and can admire the Paine Massif from a luxurious hot tub. It is an eco-friendly dream.
However, there is also the option of camping. If you want to save cash and have an authentic Patagonia experience then you can backpack around the park, stopping off at the numerous campsites it is home to. This is a great option for if you want to do the famous W or O treks (more on those later!). Whatever accommodation you choose, just ensure you book far in advance as rooms and spaces can sell out extremely quickly.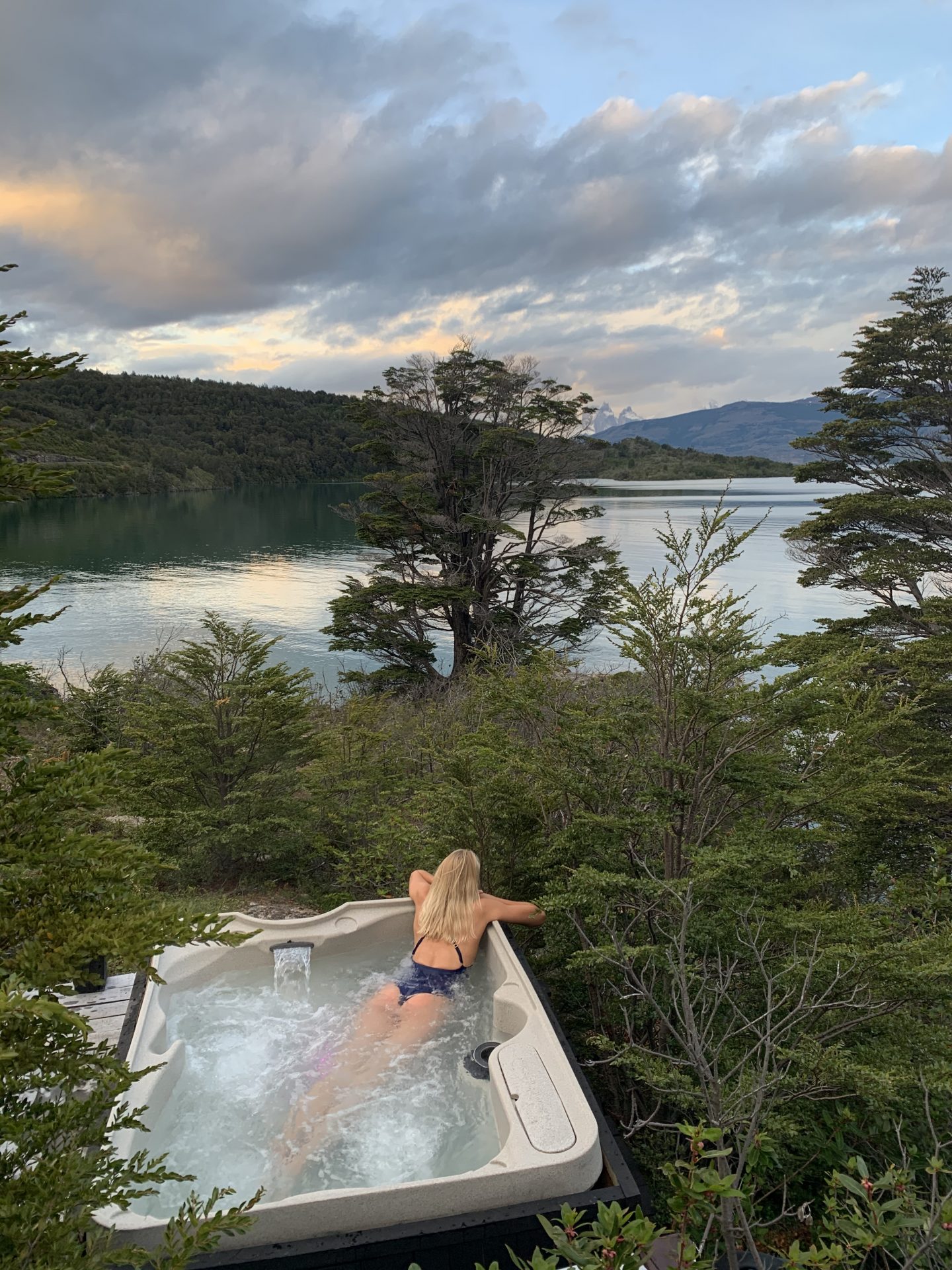 What hikes do you recommend?
If you're camping, there are two famous treks you can undertake:
The W Trek – a 3-5 day hike covering a 100km trail.
The O Trek – a 7-9 day hike covering a 134km trail.
Both of these trails focus on the Paine Massif, the main mountain range within Torres Del Paine. The W trek winds in and out of it and the O goes all the way around it before following the W treks route. These are well trodden treks and have established camp sites along the way. There are numerous online guides to completing these hikes, I have linked three favourites here, here and here.
If you're staying in a hotel then you can do day hikes. Pretty much all the hotels in the area do organised excursions every day taking you on guided hikes throughout the park. They handle all the logistics of transfers, catching catamarans and packing lunches.
Personally, I wanted to complete the W trek route using my hotel as the base every night. So I chose to do the three main hikes from the route:
The Base of The Towers – the most popular hike in Torres Del Paine to three famous rock towers looking over a crystal blue lagoon.
The French Valley – my personal favourite hike to the most beautiful view point overlooking a glacier, the mountains and the surrounding valleys and lakes.
The Grey Glacier – a hike to the biggest glacier I have ever seen! It reaches heights of 200m above the water, dives 600m below it, and is multiple kilometres long. This is truly an incredible sight.
This is a pretty heavy series of hikes with each one taking around 6-8 hours+ but I highly recommend this combination if you're feeling energised! If this isn't up your street then there are plenty of other day trip options. Each hotel will have a personal offering of hikes, so just enquire as to what they offer.
What other activities are there except hiking?
Torres Del Paine is mainly a hiking destination and I highly recommend you dedicate most of your time there to experiencing its incredible trails. However there are tonnes of other activities in the local area such as kayaking on the lakes or next to the Grey Glacier, catching a boat to the Grey Glacier or even going on a wildlife drive to see the local residents – such as my personal favourite the Guanaco (which looks like a big fluffy llama!).
What should I pack?
This completely depends on whether you're planning on camping or staying at a hotel. However I definitely recommend you get a waterproof backpack and a waterproof cover to go over it, as well as a 2-3 litre water reservoir so you can stay hydrated on hikes. And don't forget layers, lots of layers!
If you are going to complete one of the treks, check out a much more comprehensive suggested packing list here.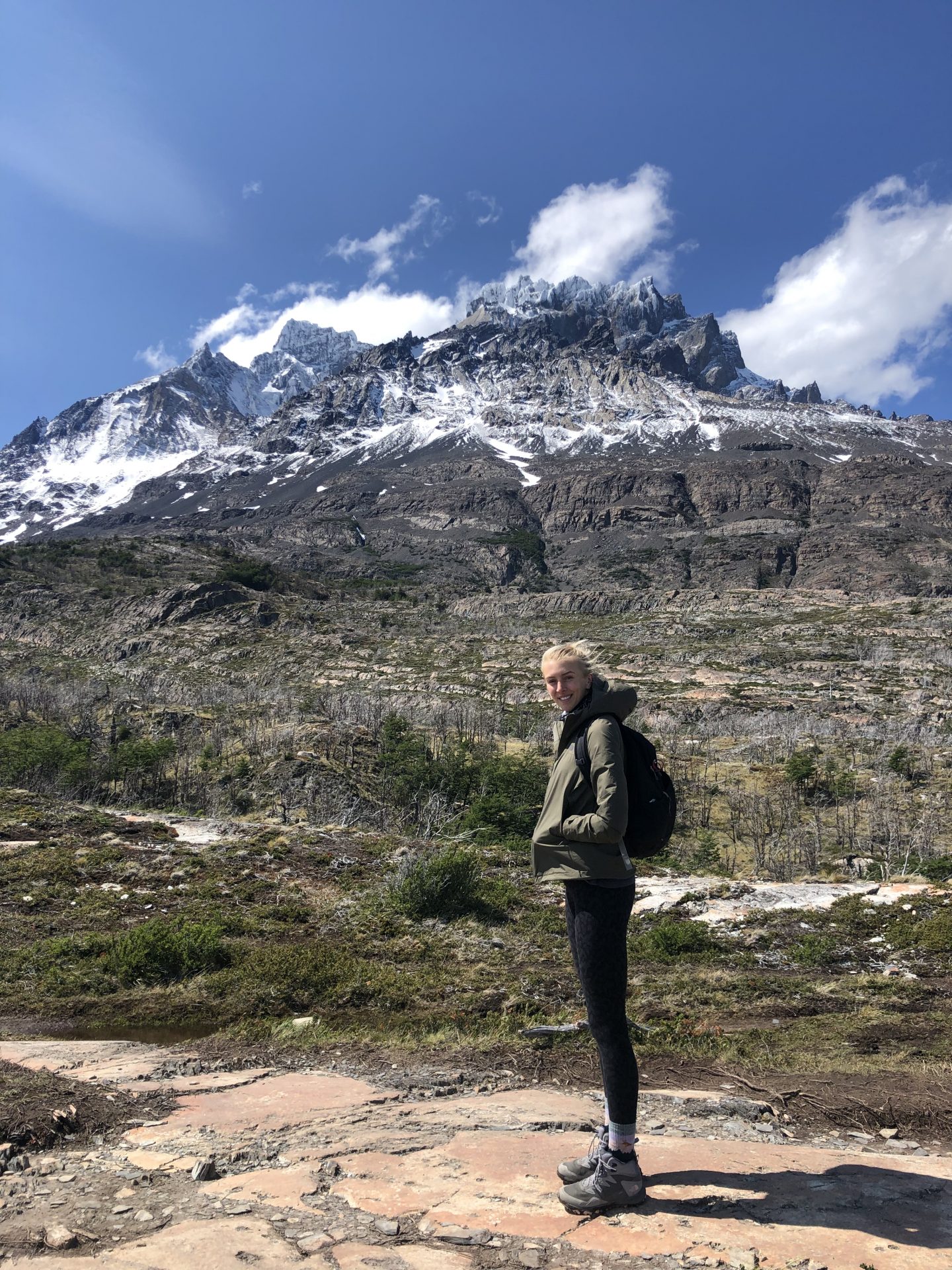 Is there anything else I should know?
A few little things. Torres Del Paine is super remote and doesn't have a main town. Ensure you bring everything you need with you as there isn't a shop to pop to for last-minute supplies. Ensure you break in your hiking boots before you arrive and have tried and tested all your kit. Pop on your out of office as there isn't any signal in the area. Be aware that there are serious laws surrounding fires in the park after a devastating blaze a few years back which wiped out a huge area of Torres Del Paine – so no smoking in the park and consult your campsite for their fire regulations. When hiking you can drink the water from rivers and waterfalls, it is fresh and clean from the glaciers. Do not pick up any flowers, rocks or plants and be sure to stay on the trails to reduce erosion. Finally, follow the leave no trace principles and check out my responsible travel tips.
Safe travels,
Zanna xx