2020 has been a rollercoaster year with unexpected twists and turns at every corner, but it has also been a year where I uncovered some absolute gems and established new daily staples. Spending more time at home has meant I have had the time to try more skincare, read more books and discover more firm favourites. They bring me a lot of joy, and I hope that by sharing them they can bring you some joy too.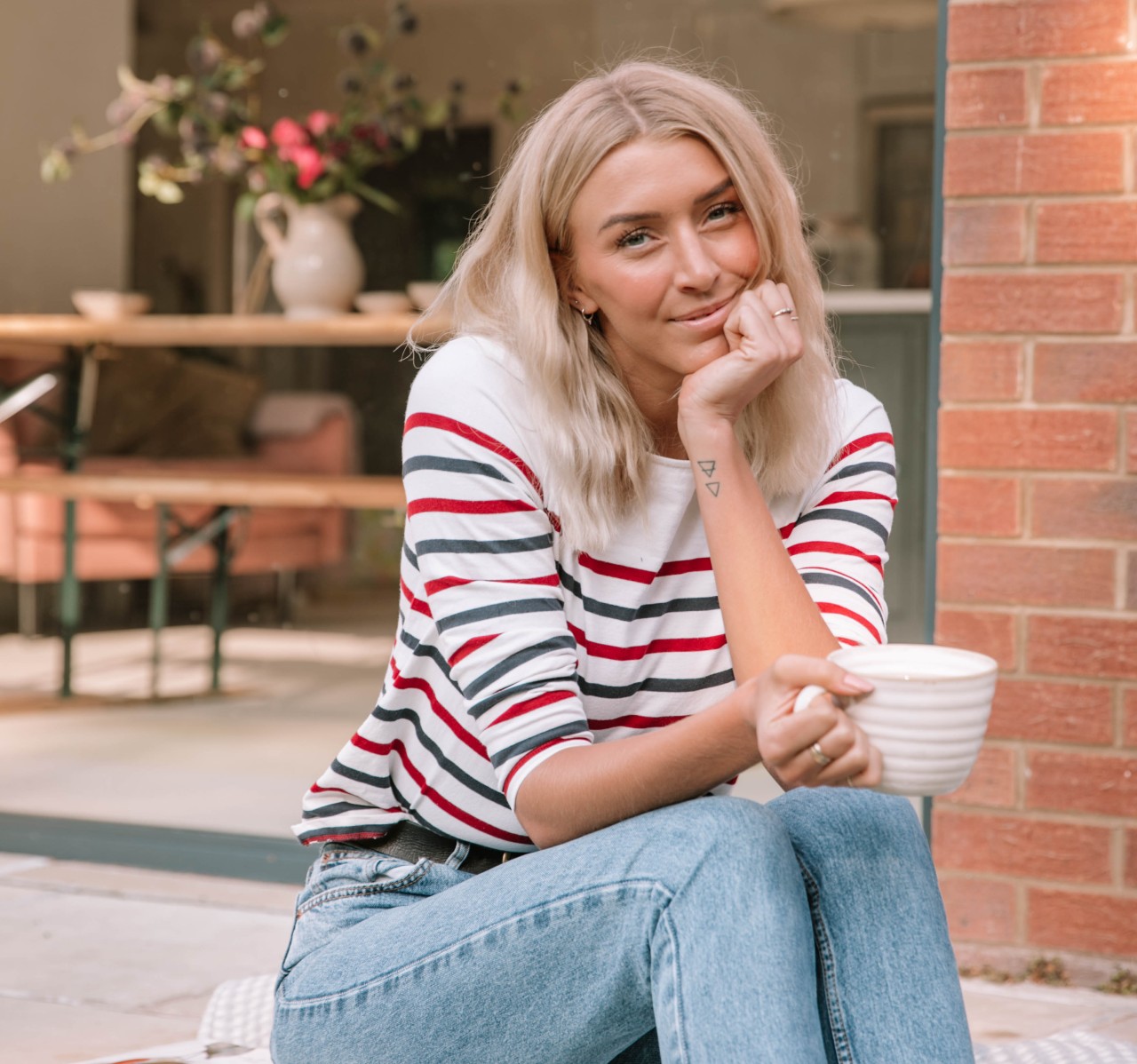 1. How Do We Know We're Doing It Right?
By far my favourite read of 2020. This book, written by Pandora Sykes, is a series of essays on modern life. Exploring highly relevant topics such as fast fashion and the search for online "authenticity", this book really gets you thinking and provides great discussion points.
2. Malfy Gin.
You might have seen that in our new home we have a gin fridge, which is my idea of heaven! As a result, we have a wide selection of gins and I have tried more than ever before! My current favourite is the Lemon Malfy Gin which has a delicious refreshing taste.
3. AllPlants.
AllPlants ready meals are now a staple in our household. They are 100% vegan, responsibly packaged, high in protein and packed with veggies. We use them for lunchtimes or evenings when we don't have the time or headspace to cook.
4. Silk Face Masks.
2020 is the year we all had to learn to live with face coverings. I found that initially the masks I was using gave me breakouts or "mask-ne". I researched online and invested in some silk ones, since then my skin has been SO much happier.
5. Garden Centres.
I always thought garden centres were for golden oldies. It turns out I bloody love them and I had a phase if going to them every single weekend. They're heaven for outdoorsy plant lovers and I find myself browsing bird feed for hours…
6. Bird Feeders.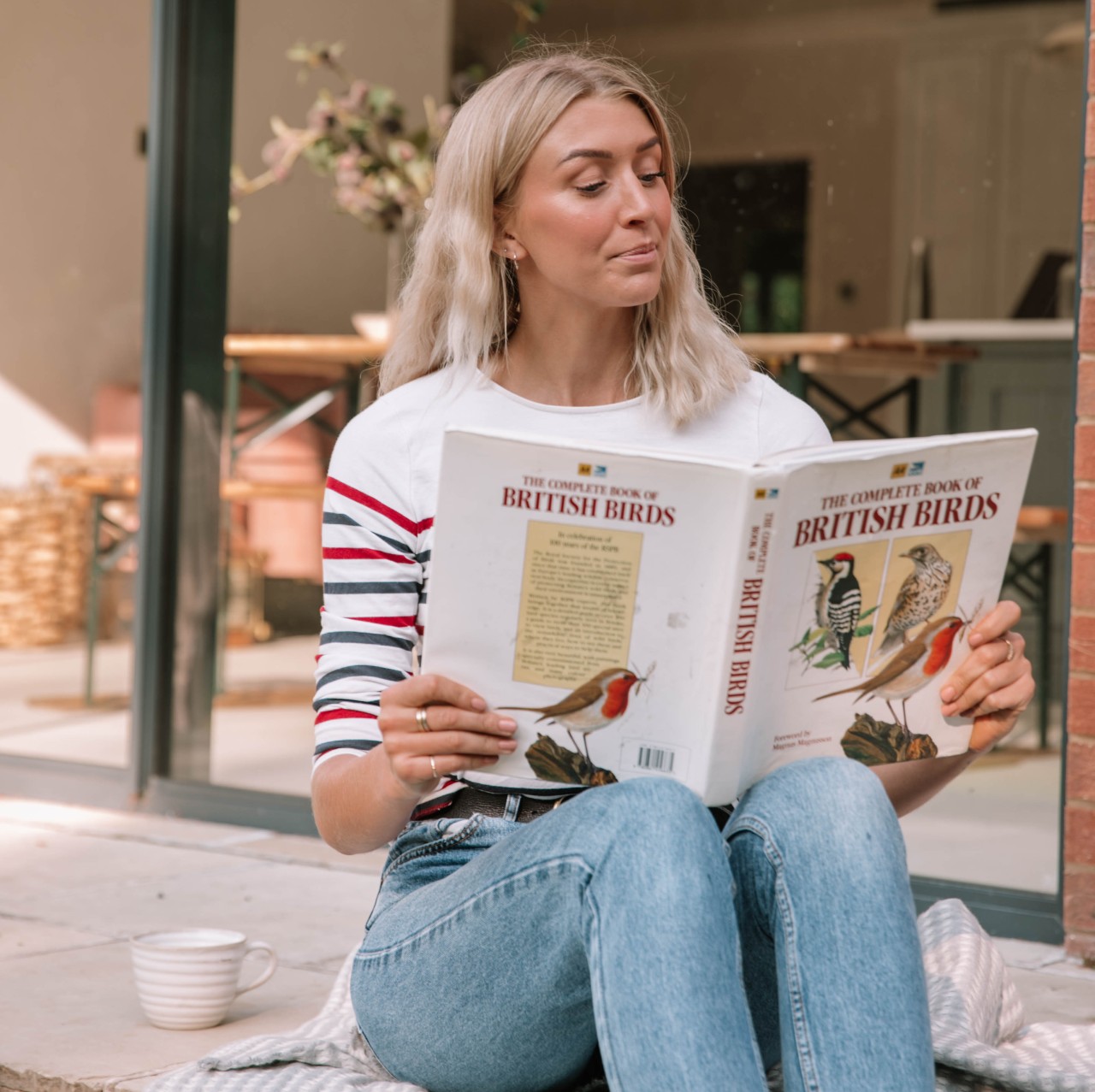 Speaking of bird feed, I think our bird feeder is one of my best investments of 2020. It brings me so much joy to watch the woodpeckers, parquets, tits and robins come into our garden for a meal. I even have a bird watching book, I am not ashamed of the bird nerd I am becoming!
7. BareMinerals BarePro Foundation.
This is my current favourite foundation which provides the perfect amount of coverage, while also staying put all day and being easy to blend. (I wear the shade Sandstone). The dream.
8. Hourglass Mascara.
I only discovered Hourglass Cosmetics in 2020 and I have fallen in love with so many of their products, my favourite being both their mascaras – Caution Extreme Lash and Unlocked Extreme Extensions. They give length and volume, don't transfer to my eyelid and melt off easily when I cleanse.
9. By Ayelin Koenig.
This is by far my favourite brand discovery of 2020, effortless everyday staples which are consciously made and incredible quality. Every single time I wear one of their items I receive compliments, especially their jumpers.
10. House 9 Design.
A friend recommended I check out Jojo from House 9 Design to discuss working on the interiors of Our Surrey Nest, little did I realise how incredible discovering this woman would be. Not only is Jojo a talented interior designer but an absolutely inspirational boss lady, mother and all round good egg. She is well and truly my 2020 girl crush.
11. BeautyWorks Waving Wand.
I started experimenting with new hairstyles in lockdown 2.0 and my favourite discovery was definitely the BeautyWorks Waving Wand, which quickly and easily adds natural looking texture to your hair.
12. The Vanishing Half.
My second favourite book of 2020, this novel follows the story of a family across generations while seamlessly exploring racial issues along the way. It's gripping and eye-opening, I couldn't put it down. Get it here.
13. Manilife Peanut Butter.
A close friend, Tally, recommended we check out this nut butter and we have never looked back. We now order kilos of the stuff, and go through a tub quicker than we would like to admit. It is Ant and I's favourite on crusty bread with jam, a weekend staple in our household.
14. Malin & Goetz Deodorant.
Most natural deodorants irritate my underarms, but this one from M&G really does the job while soothing my skin. It is gentle but effective, I swear by it.
15. Allies of Skin Blemish Keeper Overnight Facial.
I have never tried a skincare product that gives such rapid visible results. This pricey little treatment is applied overnight and works wonders on blocked pores and acne. I tell all my friends about it so I have to tell you! Get it here.
16. Brown Girls Do It Too.
I consumed the whole first series of this podcast in a day and I have never laughed so much! It is based around brutally honest conversations about the host's sex lives and relationships, which are both eye-opening and hilarious. Listen to it here.
17. House Plants.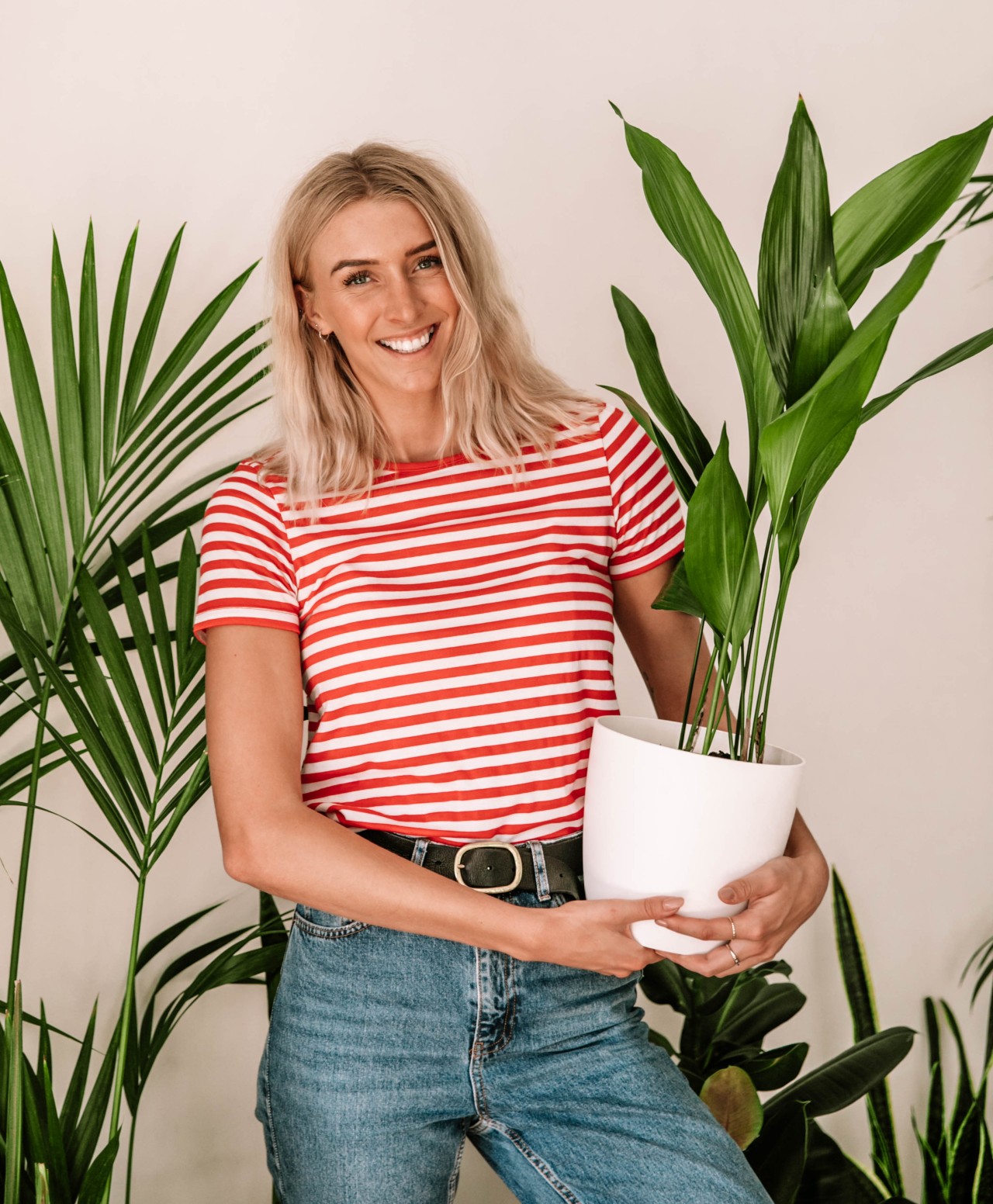 2020 was the year my love for houseplants went to the next level. I started off with about 4 leafy pals from Hortology and now I have well over 20, ranging from small succulents through to gigantic seven foot cheese plants. I have found immense joy in tending to them, watching them grow and celebrating their new leaves. I am sure my plant family will become even larger in 2021 and I can't wait! My houseplants for beginners guide is a helpful place to start if you want to a plant baby too.
18. MyVegan Blueberry Cinnamon Protein.
In 2020 I started working with MyProtein and MyVegan and I discovered more of their plant based product range. My favourite product by far is the Blueberry Cinnamon Vegan Protein Blend (closely followed by coffee walnut!). It is just so scrummy in a protein smoothie!
19. The Crown.
In Lockdown 1.0 Ant and I would watch Netflix every night and we worked our way through numerous series. Our favourite by far was The Crown. We were hooked, with every episode feeling like a fascinating and entertaining history lesson. I can't recommend it enough!
20. Depop.
I had heard the depop hype from my business partner Natalie, but I didn't properly get stuck into this online secondhand shopping platform until summer 2020. Now I love digging through the listings and uncovering hidden gems and absolute bargains. It is a treasure trove and I'm hooked!
What did you discover in 2020? Did you take up a new hobby, read a life-changing book or find a new favourite food? Let me know on social media at @zannavandijk.
Zanna x
This post contains affiliate links