Amsterdam is one of my favourite cities in the world, it is the perfect balance of history, culture, architectural beauty and just top notch vibes. Being a Dutchie myself, I have visited on numerous occasions which means I have had the opportunity to tick off the most popular tourist attractions in the past, and can now experience some of the lesser known things to do in the city. So as a disclaimer, this article isn't going to mention the main museums, the biggest galleries and the most popular parks. Instead – if you're looking for something new, fresh and different to do in Amsterdam then this article is for you!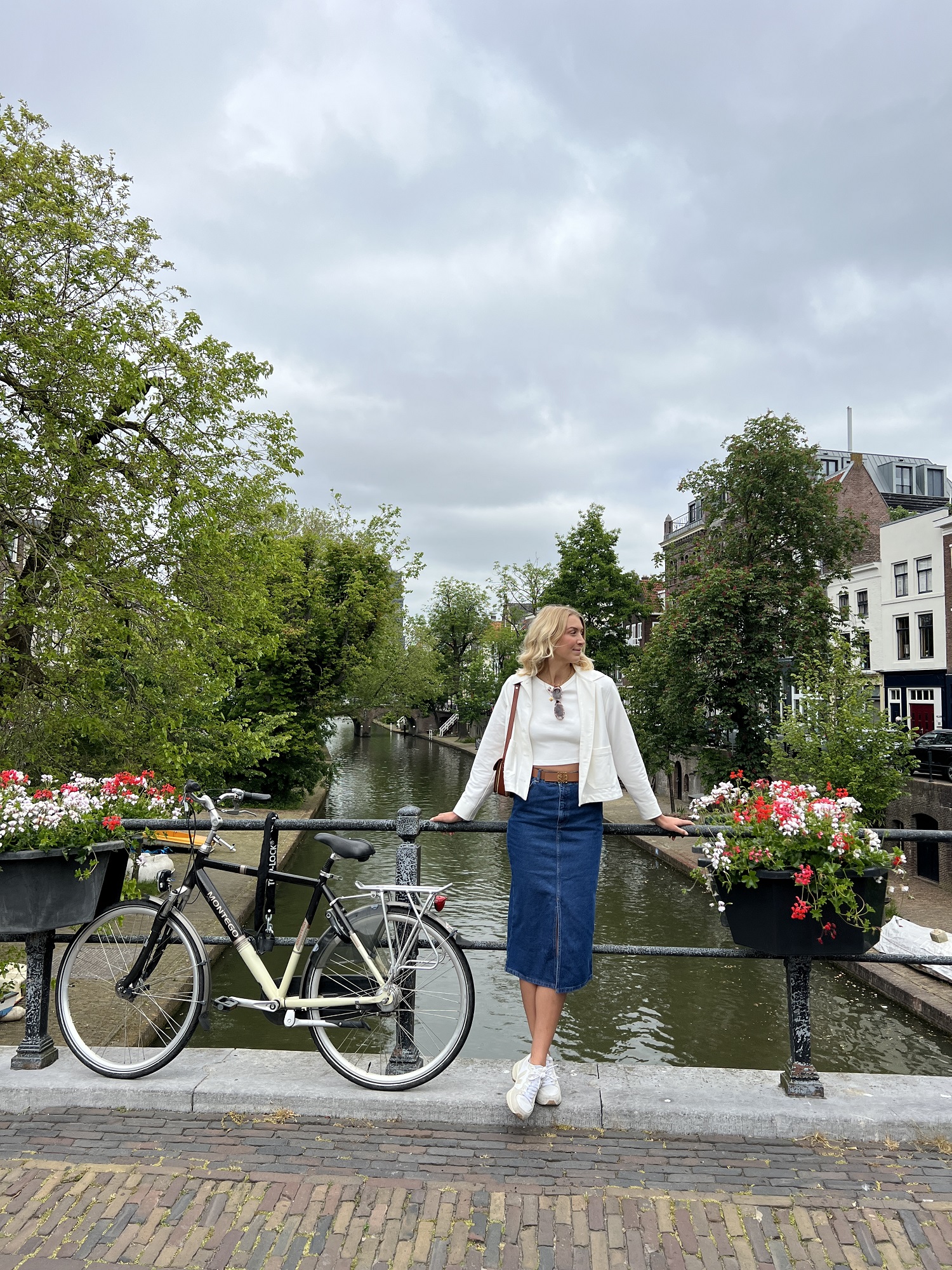 Practicalities
Where to stay: I recommend staying in central Amsterdam, as it is a small city where everything is easily accessed on foot or via bike. We stayed at a lush airbnb which was conveniently located ten minutes from the train station.
When to go: Amsterdam is a year round destination, but I personally enjoyed visiting in the warmer months as you can sit in the sunshine beside the canals. Dreamy!
How to get there: Amsterdam can be reached by regular planes or trains from the UK. The Eurostar from London is super convenient and a really pleasurable way to travel.
How long to go for: Amsterdam can easily be enjoyed in a long weekend, but I highly recommend extending your stay a couple of days if you want to experience some lesser known gems in the city.
How to get around: The centre of Amsterdam is mostly walkable, but you can easily rent a bike to get to areas further out of the city. The app city mapper works in Amsterdam which is useful. The main train station has regular services to other cities and locations across the country and is simple to navigate.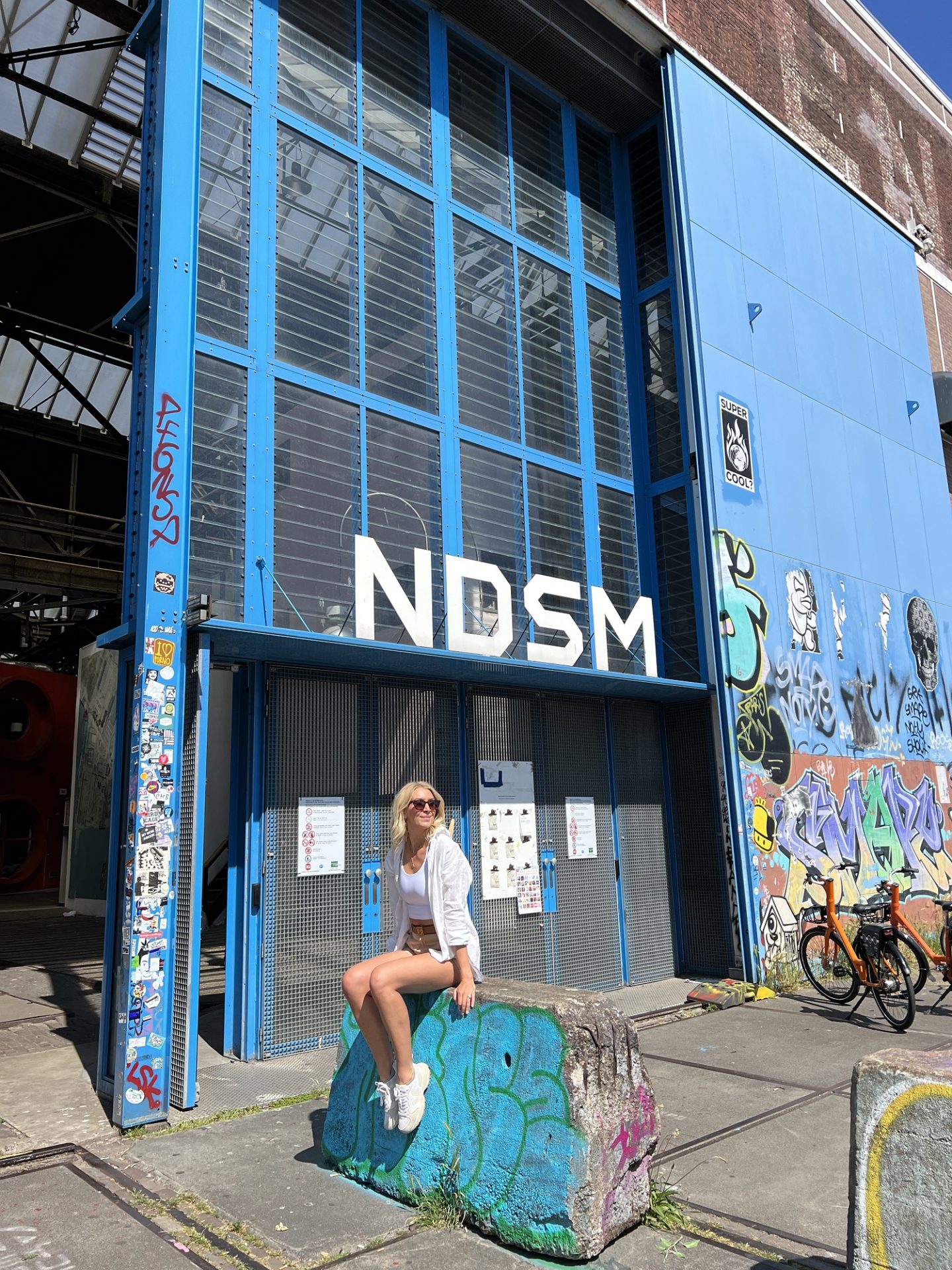 10 Lesser Known Things To Do In Amsterdam:
1) Explore Amsterdam Noord.
This is an industrial region which is being redeveloped and reignited as an up and coming artistic and creative space. The ferry over the river is free of charge and once you get to the Noord I recommend heading to NDSM Werf. It used to be an old shipyard but is now home to a skatepark, restaurants, workshops, incredible art galleries and the STRAAT museum. Once you're done lapping up this cultural hub, then I recommend heading for drinks at Pllek, a beach club style venue on the water with epic views of the city.
2) Eat the local sweet treats.
Amsterdam has some seriously delicious delicacies which can't be missed. These are the top ones to add to your foodie bucket list:
Winkel 43 for apple pie.
Van Wonderen for stroopwafels.
Van Stapele for cookies.
Saint Jean for pistachio cruffins.
Massimo for ice cream.
3) Do a Sanctum workout.
If you're looking for a unique way to exercise, give this class a go. Sanctum originated in Amsterdam and is focused around freedom, movement and active meditation. The classes run in speciallocations like churches and rose gardens. You listen to headphones which play uplighting music while a trainer guides you through the session, and by the end you are all dancing around together feeling SO empowered (and sweaty!). I honestly can't recommend it enough!
4) Visit a local swimming spot.
Amsterdam is home to a series of gorgeous local wild swimming locations which are always full of good vibes. So if you're into a bit of cold water exposure, check these out:
The Bos
Marineterrein (there is a sauna located here in the winter months).
Sloterplas
Gaasperplas
Ouderkerkerplas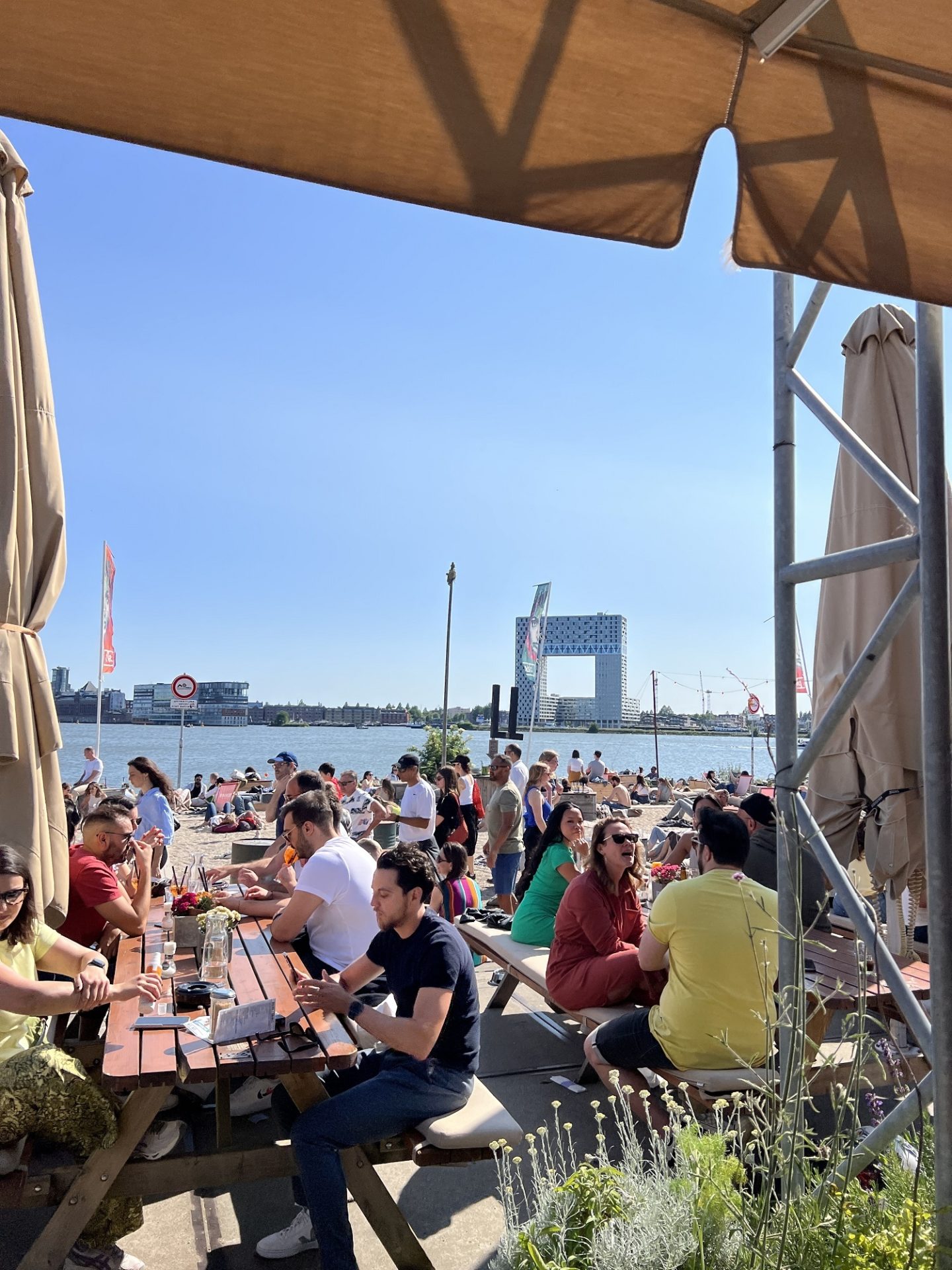 5) Rent a boat.
This is probably the most touristy recommendation on the list, but you simply have to see Amsterdam from the canals. It is listed by Lonely Planet as one of the top travel experiences in the world! You can either rent a private boat and take to the water yourself, or hop on a guided tour if that's more your thing (I recommend the ones led by Those Dam Boat Guys). It is by far the best way to see the city.
6) Enjoy a delicious meal.
If there is one thing Amsterdam does well, it is food. There are incredible restaurants all over the city but here is a list of my personal favourites.
De Kas. Fresh, local and seasonal food served in stunning green surroundings, make sure to book far in advance.
Foodhallen. A large food hall with a huge selection of freshly made street food.
The Lebanese Sajeria. Delicious grab and go Lebanese food.
Dignity Hoftuin. Delicious brunch served in a gorgeous park setting.
Pancakehouse Upstairs. A small 16th century house serving traditional dutch pancakes. Book in advance.
For Fow Udon. Tasty freshly made udon in a casual setting.
Jansz. An upmarket restaurant with jazzy cocktails, perfect for a special meal.
Box Sociaal. A relaxed Aussie inspired brunch spot with an epic menu.
Thai Snackbar Bird. The best takeaway in Amsterdam, get the pad thai to go and eat it by the canal.
Izakaya. A high end asian restaurant with delicious sushi and small plates. Try their lychee martini!
7) Browse the independent shops.
Amsterdam is home to incredible vintage shops, concept stores and independent boutiques. Here are some you shouldn't miss.
Maha. An independent store focused on contemporary women's sports-inspired clothing.
Tenue de Nimes. Full of unique and hard to find denim.
Mendo Books. A beautiful independent book shop with a great selection of eclectic reads.
Jutka & Riska. Elevated vintage shopping with lots of designer pieces.
Gather Shop. Handmade homeware and goodies from small design studios and emerging brands.
Misc Store. Curated stationery, books, pottery and more from Japan.
Ou Boutique. An Amsterdam based clothing brand which caters well for tall women.
Athenaeum Boekhandel Spui en Nieuwcentrum. A curated corner newsstand with pretty much every independent magazine under the sun.
8) Visit the FOAM museum.
The photography museum is one of the lesser known and visited museums in Amsterdam and well worth checking out. It has major exhibitions by world famous photographers as well as smaller temporary exhibitions sharing up and coming artists – with a focus on documentary, street and portrait photography.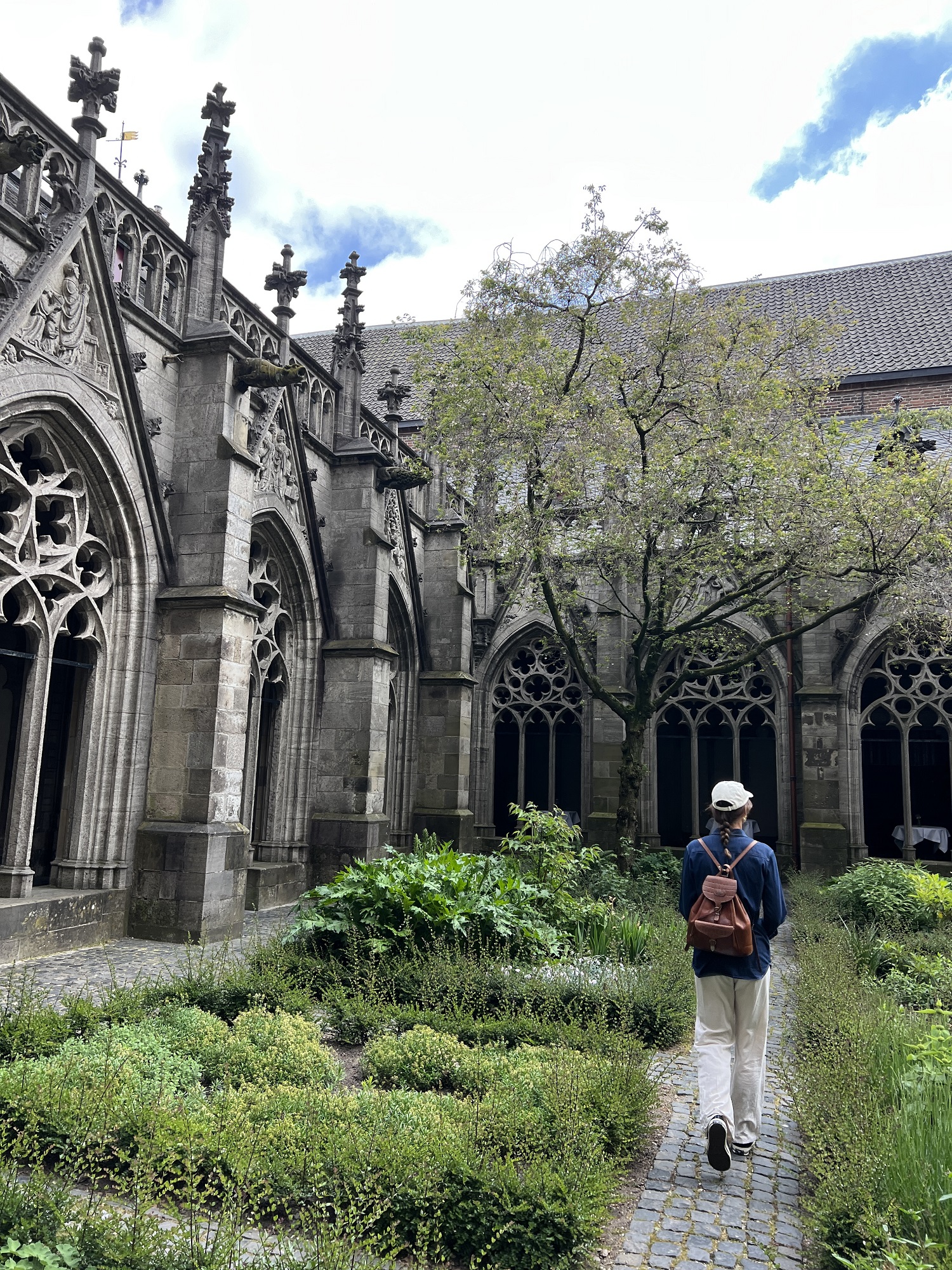 9) Take a day trip.
The great thing about Amsterdam is that it is so well connected to other areas of the Netherlands, meaning it is super easy to take a day trip out of the city. Here are three ideas for you!
Haarlem and Bloemendaal aan Zee. A beautiful town with a cathedral, hidden hofjes and independent shops. You can cycle from Haarlem to Bloementaal Aan Zee via nearby National Park Zuid-Kennemerland.
Utrecht. A "mini Amsterdam" complete with canals you can explore via boat, kayak or paddle board.
Rotterdam. If you fancy a change of scene and architecture, head to Rotterdam. It was the only major Dutch city to be bombed in the war, which means it was recently rebuilt and as a result has distinctive modern buildings.
10) Go to a rooftop.
Most people have a drink by the canals in the evening, which I definitely recommend as it is undeniably beautiful and vibey. However most people don't realise that Amsterdam is also home to a series of rooftop bars and terraces with stunning views of the city. Check out Gapp, Floor17, W Lounge and Canvas.
Check out my other Amsterdam content: a vlog of Utrecht and an Amsterdam vegan food guide.
Safe travels!
Zanna