I just came back from a long weekend down in Challaborough in Devon and let me tell you, it was bloody brilliant. Never underestimate a UK holiday. We are so lucky to be surrounded by stunning scenery and we need take the time to enjoy and appreciate it.
My friends and I road-tripped from London down to Challaborough and stayed in a stunning Blue Chip Holidays home right on the beach. The dream. We honestly had the most incredible time in Devon and I want to share the activities which we enjoyed the most! Here are six things you have to do if you head there this summer.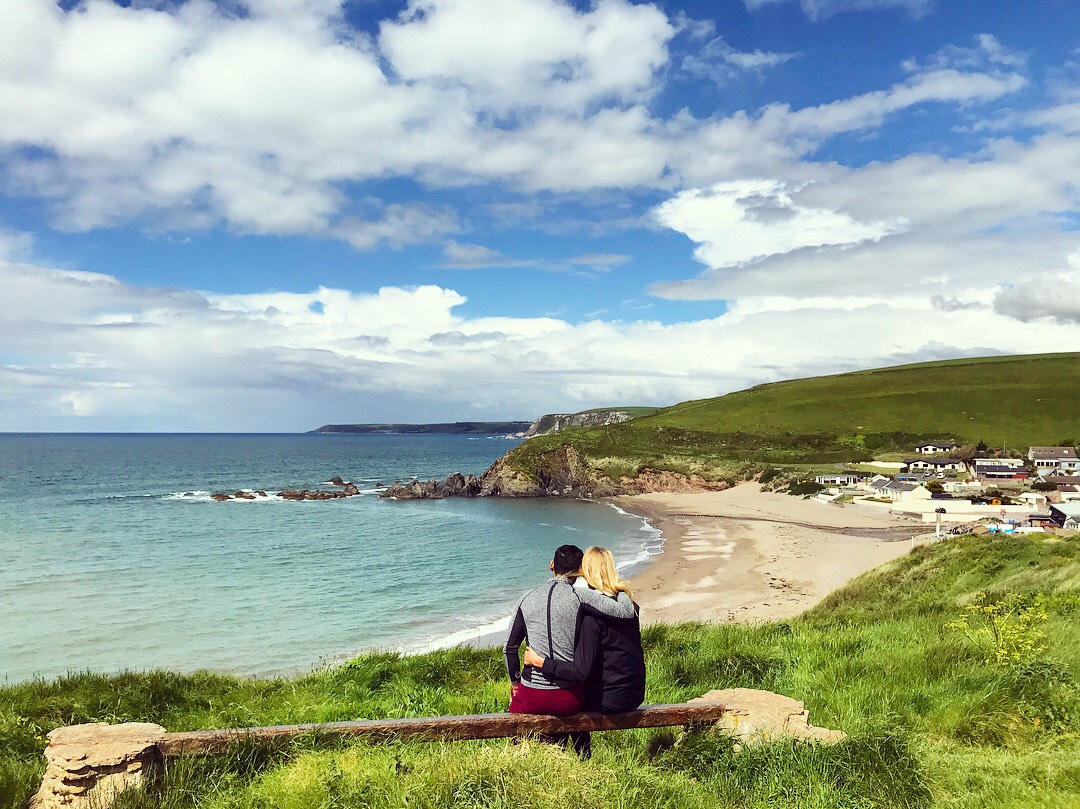 Surfing
I know what you're thinking. The British oceans are freezing. Never fear! They have hardcore wetsuits which keep you warmer than you ever thought possible. I promise! Plus surfing is not only fun but it is an incredible workout for your whole body. Our arms, legs, core (basically everything!) were aching for days after!
Cycling
I won't lie, cycling in Devon is TOUGH. Let's just say the countryside isn't flat. In the slightest. However, the views at the top of a steep hill climb are totally worth the sweat! You will not only get a serious leg workout but you will get to explore the local area much quicker than on foot.
Walking
Walking is my favourite holiday activity, no matter where I am, I just love exploring on foot. Devon is no exception. I adored walking along the stunning coastline and wandering through the quiet country villages. A highlight for me was exploring Burgh Island. It is quite simply beautiful. Oh and did I mention that we stopped off at some wonderful pubs along the way. I cant recommend Journeys End Inn enough, a 13th century pub which is full of character and serves fantastic food.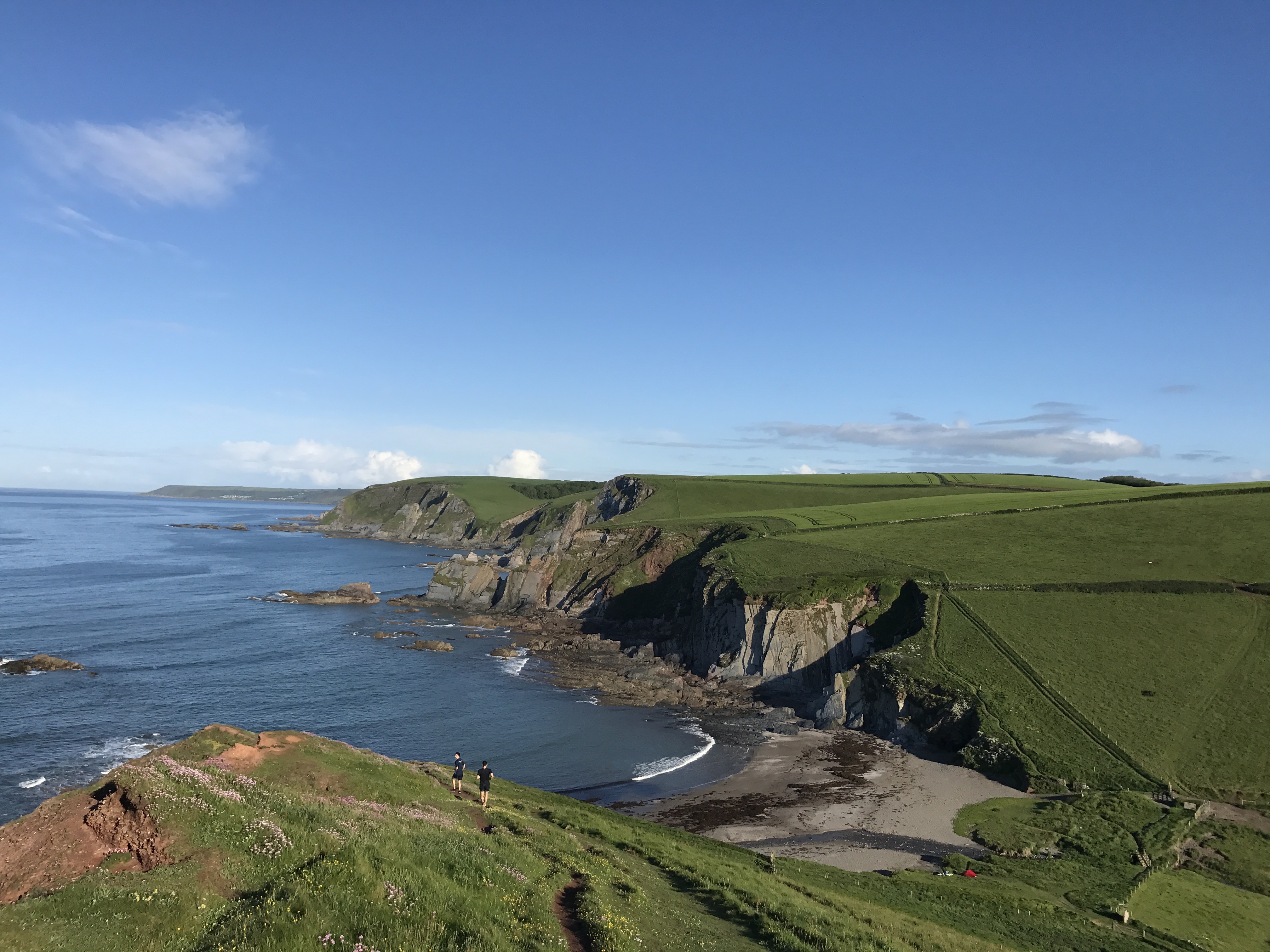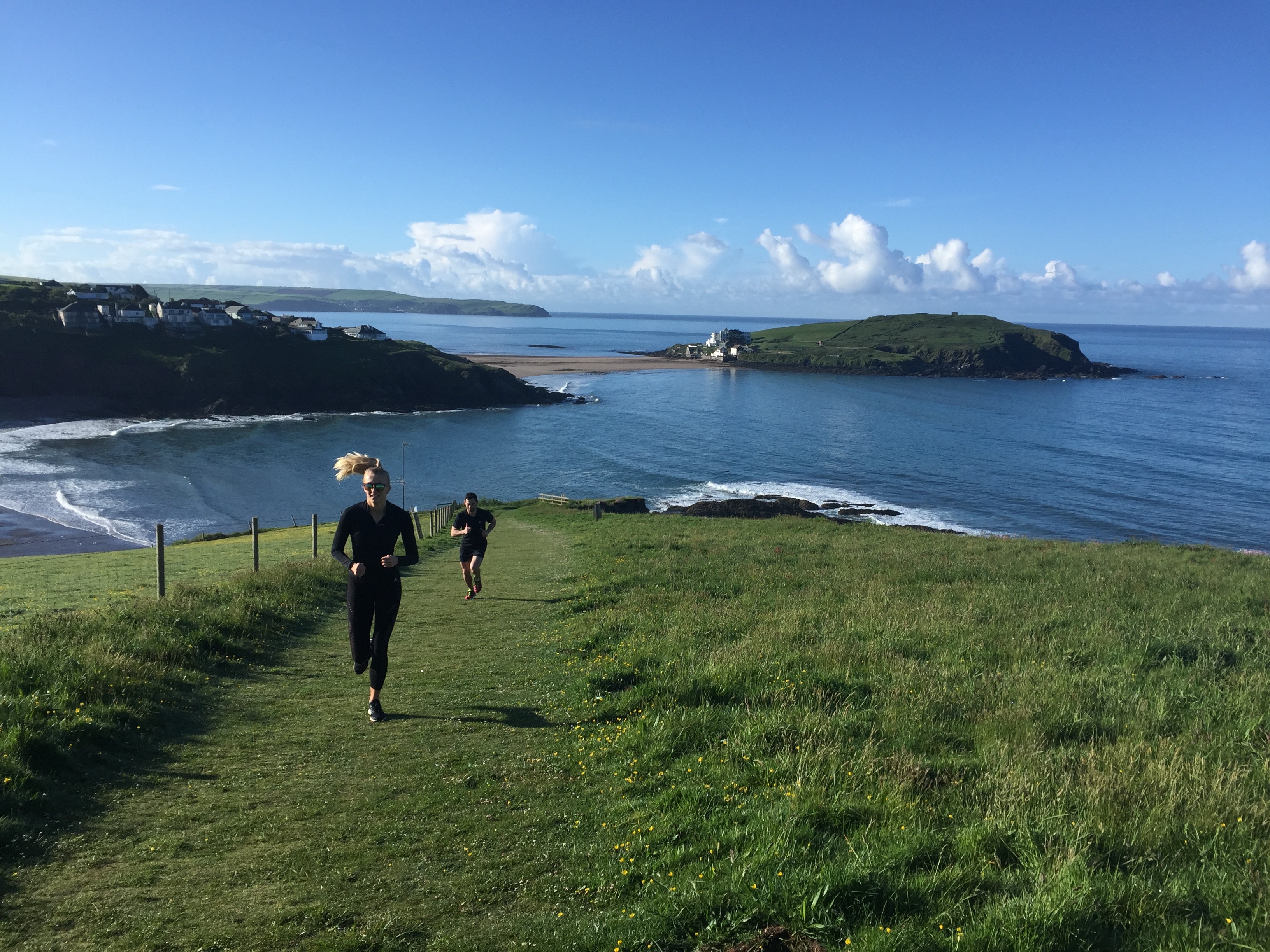 Running
I enjoy an occasional run, so when my friend Roo suggested a jog along the coastline I jumped at the chance. It turns out the coastline is basically massive hill after massive hill. And I don't mean a gentle climb up. I mean practically vertical slopes where you use your hands to help get up! Which made our run rather interesting! However, I absolutely loved it. It was actually one of the highlights of my whole trip, even though my legs felt like they were going to fall off, the scenery was just phenomenal.
Beaches
Our house was about a 1 minute walk from the beach. Ideal! We spent many evenings just being big kids. We climbed on the rocks, paddled in the sea and played ball games. You are never too old to enjoy a frolic on the sand! Plus, just around the headland you can pick up a delicious coffee from Bean and Grind; a coffee shop attached to the back of a bike on the beach. Their mocha's are some of the best I have ever tried.
Chilling
In amongst all these activities, my friends and I enjoyed some much needed down time. It felt so freeing to be out of the bustle of London. We absolutely loved taking the time to make group meals, from healthy brunch spreads through to huge sharing platters for dinner. UK holidays are also the perfect time to whip out the board games! We definitely enjoyed a few rounds of them.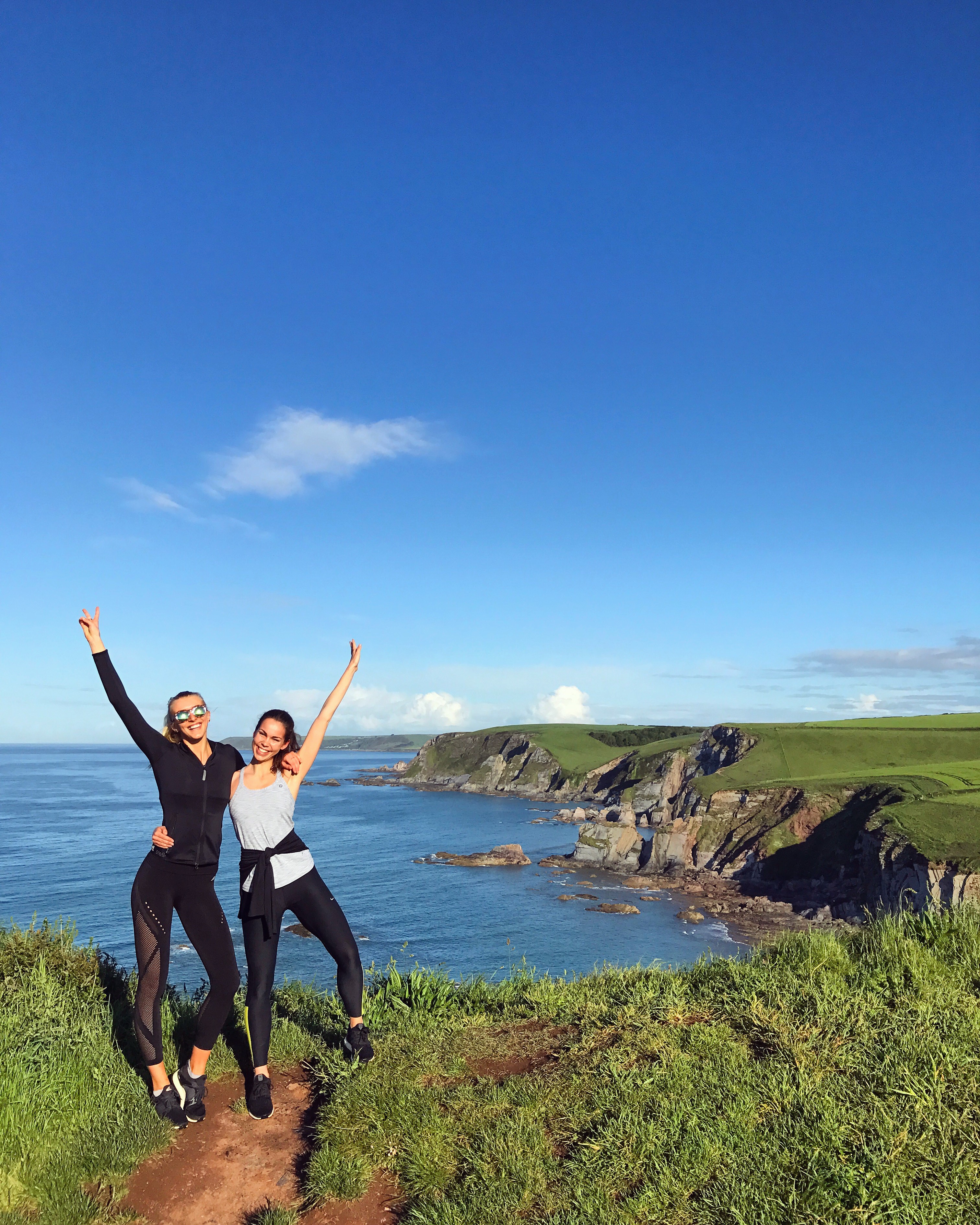 Next time you're thinking of staying in the UK, I highly recommend you check out Devon through Blue Chip Holidays. The scenery, the food and the people are all incredible. I will definitely be back for more adventures!
Check out my videos from my time in Devon here and here.
Zanna x