It's safe to say, I have fallen in love with Finland. It is a larger country than the UK, yet it has a population of 5.5 million total, while we have almost 9 million in London alone (!). This results in Finland being incredibly peaceful and serene; a welcome break from the madness of our capital. From the moment I arrived in Finland, I got a good feeling. A friendly vibe. The people are warm, open and incredibly passionate about their country. Their energy is infectious. They have tonnes of traditions they want to show you, and local foods they want you to taste.
I was lucky enough to spend 4 days exploring southern Finland, in the areas of Helsinki, Salo and Hanko. By hopping between these destinations I was able to experience a variety of Finnish activities, from hiking through to sailing. All surrounded by stunning scenery. If you're planning a trip to Finland, then read on for my recommendations:
Helsinki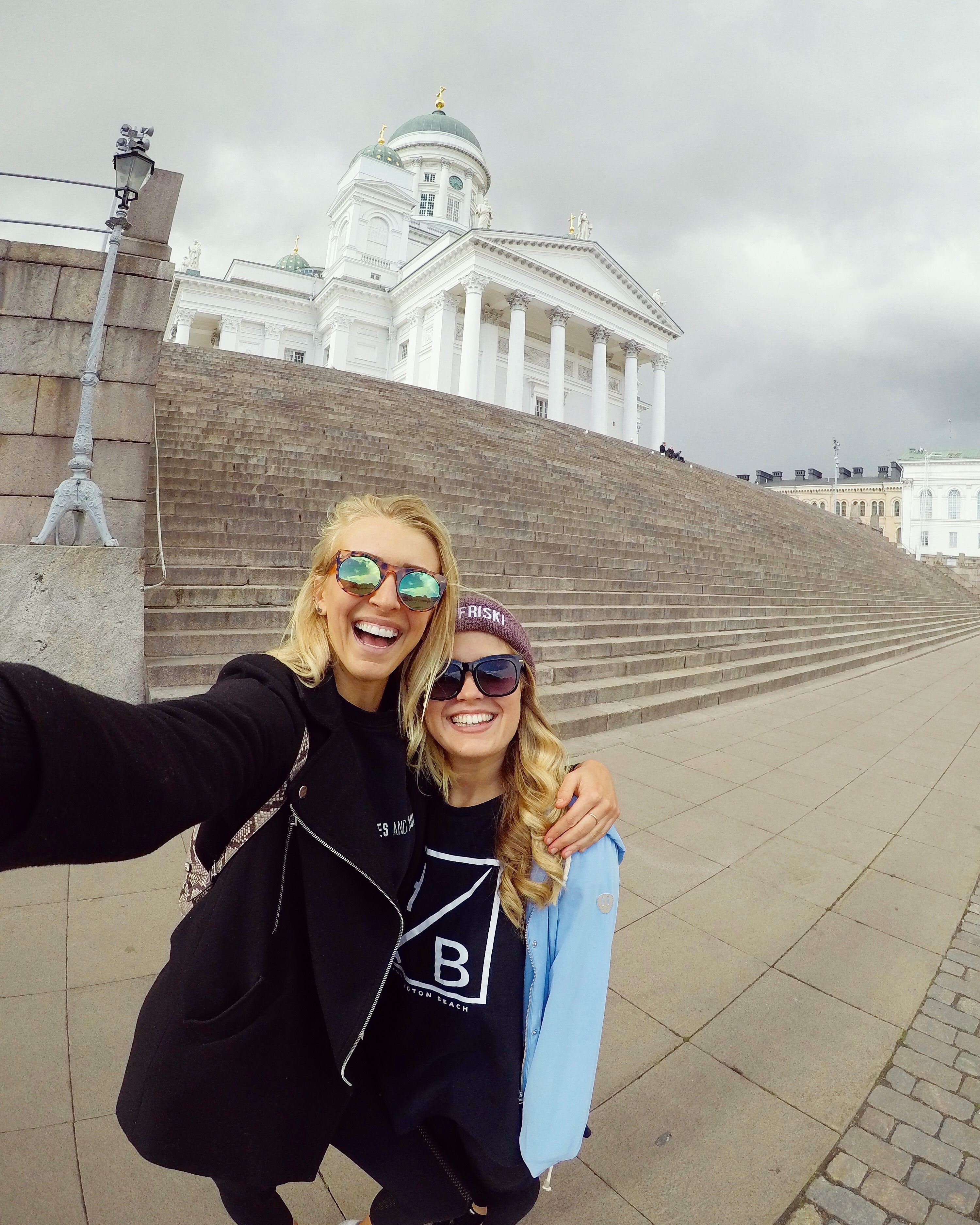 Thursday, 3pm.
We landed and hopped on the Finnair city bus to the city centre (around €6) and were checking into our central hotel, Hotel Lilla Roberts, by around 4.30pm. This gave us plenty of time to explore the city on foot. Although it is the capital of Finland, Helsinki is surprisingly small. We managed to delve into the quaint Old Market Hall before it closed and browse the local stalls, I even tried a delicious superfood smoothie from Mari's Smoothie Bar there.
Thursday, 5pm
We spent a few hours mooching around, popping into locals shops and drinking some incredible coffee (hit up Kulma if you can). We even got chance to walk along the waterfront and take in the gorgeous architecture of the Senates Square and the nearby cathedral. Luckily, most of the main sights in Helsinki are within walking distance.
Thursday, 8pm.
We headed to the insanely good restaurant, Kuurna. If you go to Helsinki you must visit this place. The menu is small, seasonal and local. The food is next level. Just incredible. I would put the meal I tasted up there in the top 10 meals I have ever eaten. Bold statement, but true!
Salo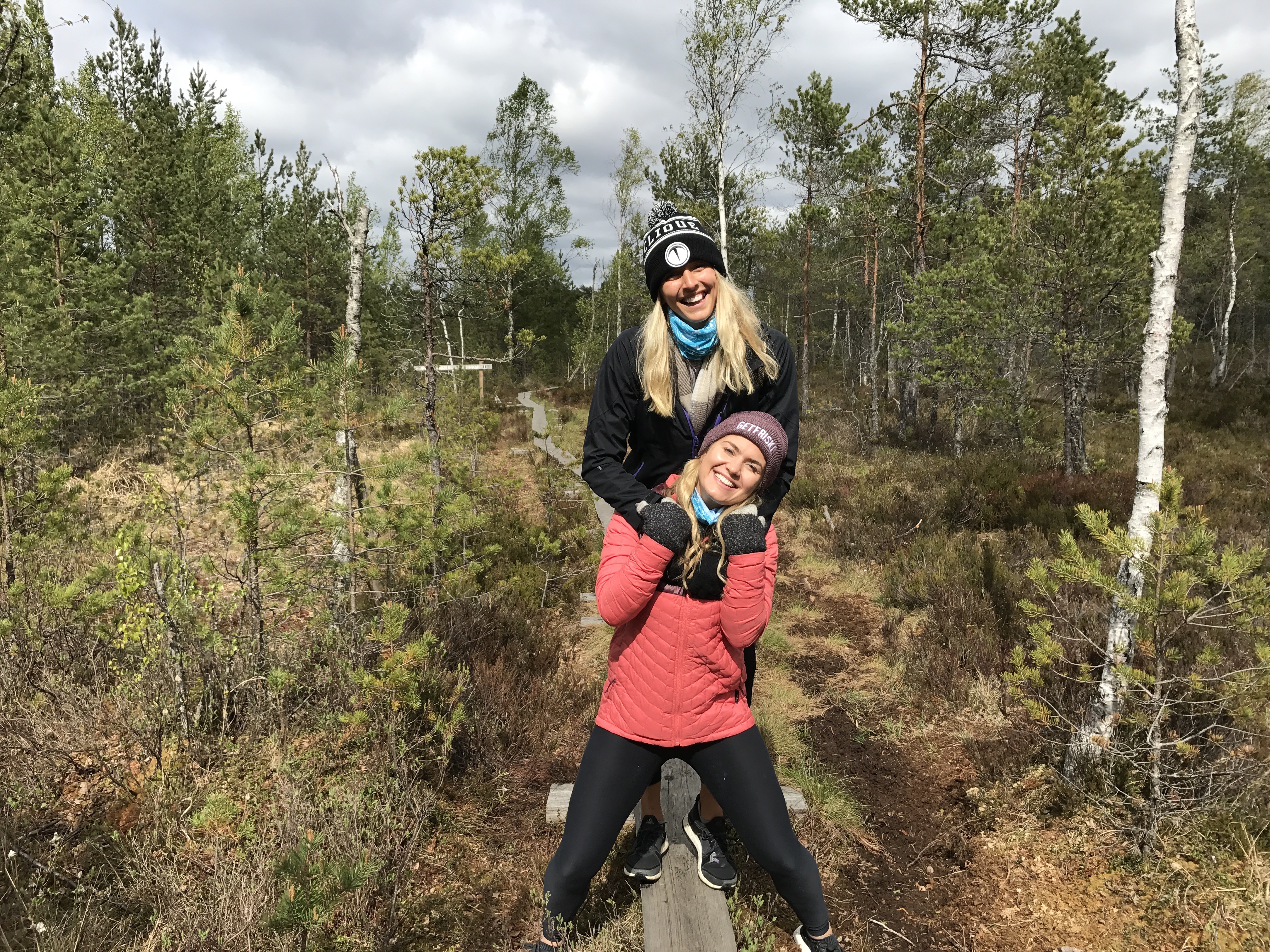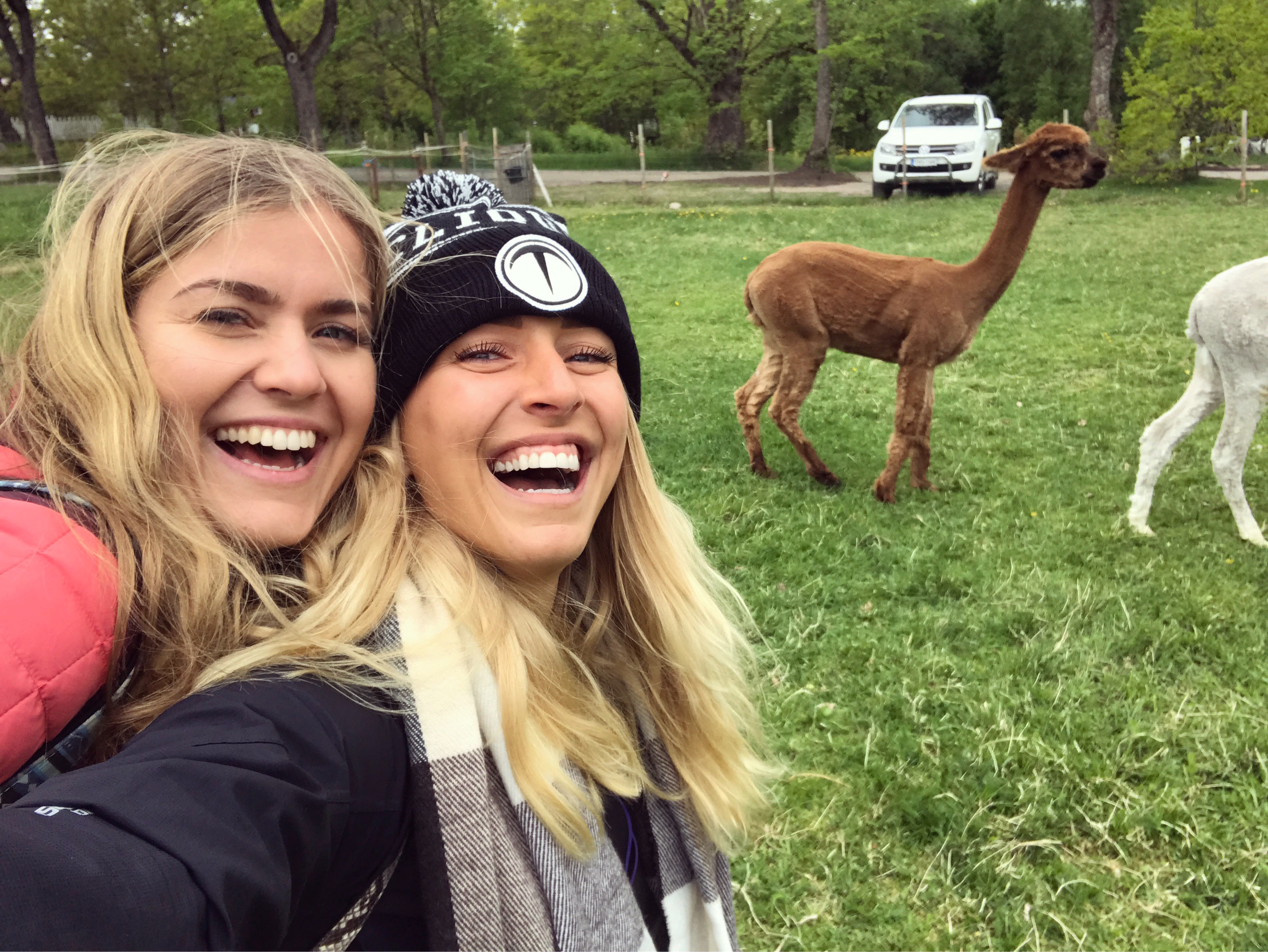 Friday, 9am
We walked from our hotel to Helsinki station and hopped on a train to Salo. It took about 90 minutes and we arrived right in the middle of the dense Finnish forests.
Friday, 10.30am
We drove to the small area of Mathildedal and checked into our cute little hotel on the waterfront, Ruukin Majatalo, before we started exploring the local area. We started off by visiting the local ironworks village, tucking into freshly baked goods from the local bakery Kylaleipuri (the focaccia was divine!) and tasting the local beers at the village pub Terho. We even met a family of alpacas at the Ruukin kehraamo ja Puoti (a series of hilarious failed alpaca selfies ensued!).
Friday, 3pm
We headed to Teijo National Park. This is the local National park and the main tourist attraction for the area. It has forests, marshes, streams and the sea; and offers visitors the chance to swim, hike, canoe and even sauna in the wild! We went on a two hour hike around one of the stunning lakes in the park, and we didn't see a single person during our time there. It was so peaceful and it honestly felt like we had Finland to ourselves!
Friday, 7pm
We finished off the day with a wholesome meal at a nearby restaurant Mathilda Marina before hitting the hay.
Hanko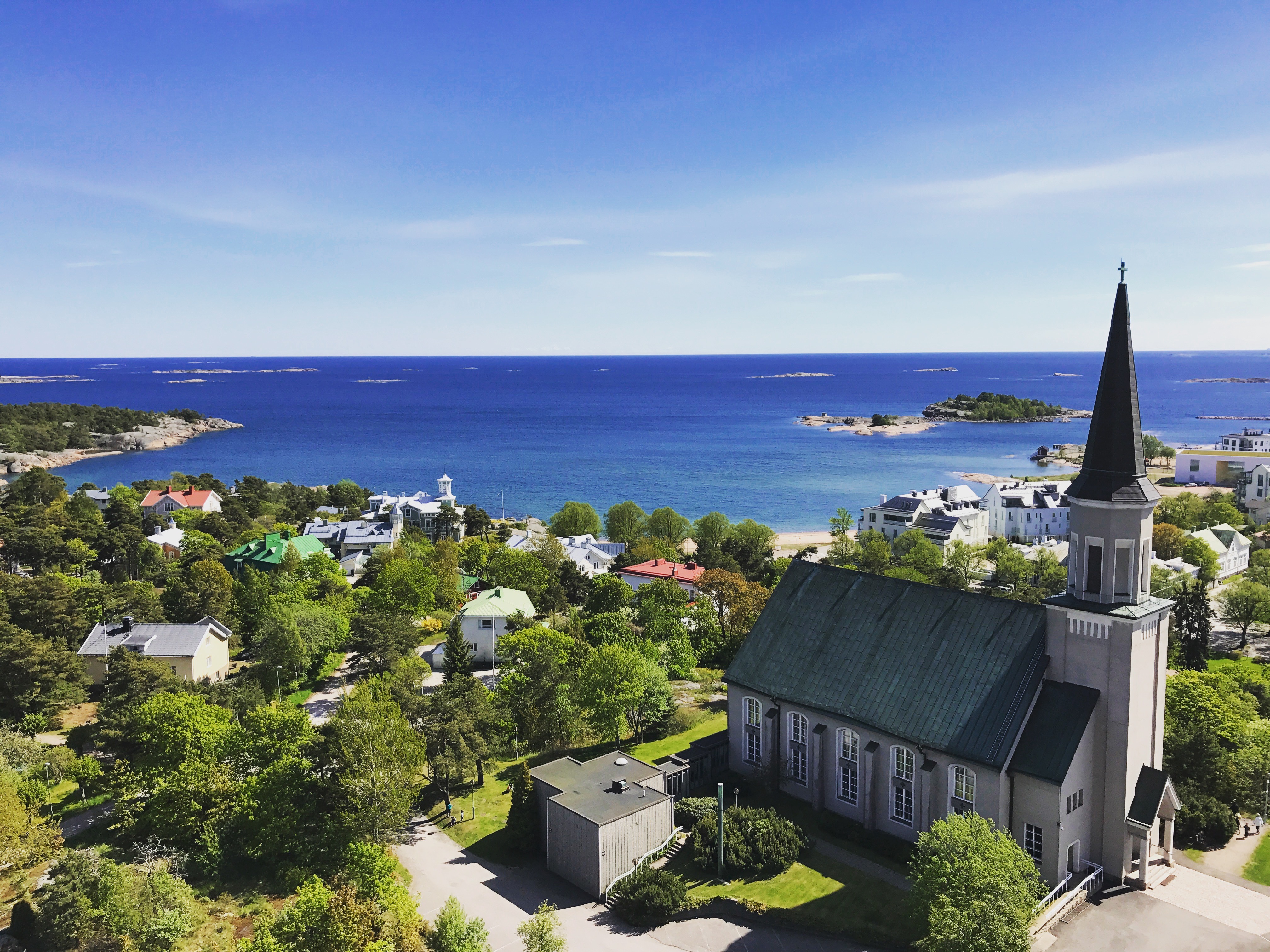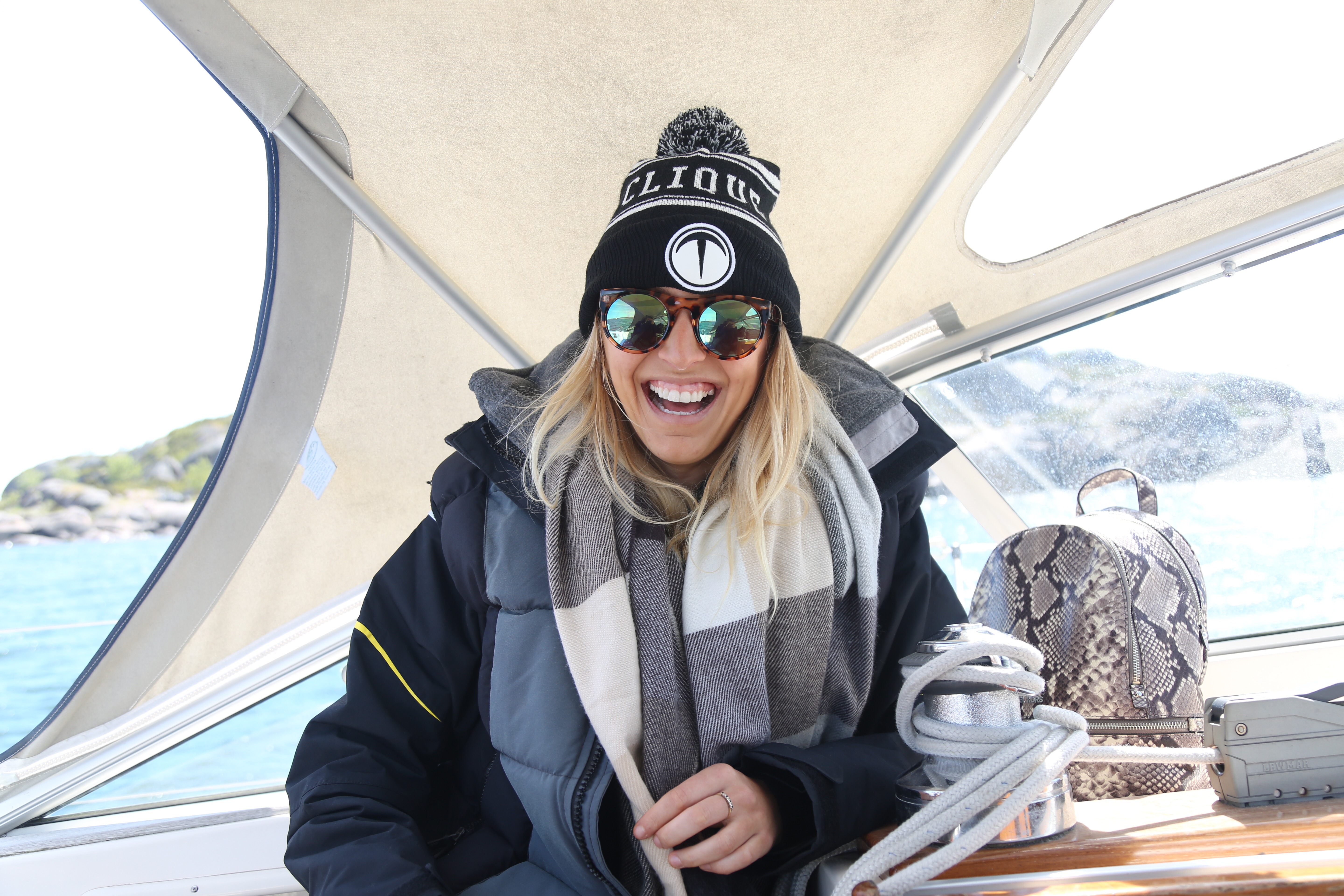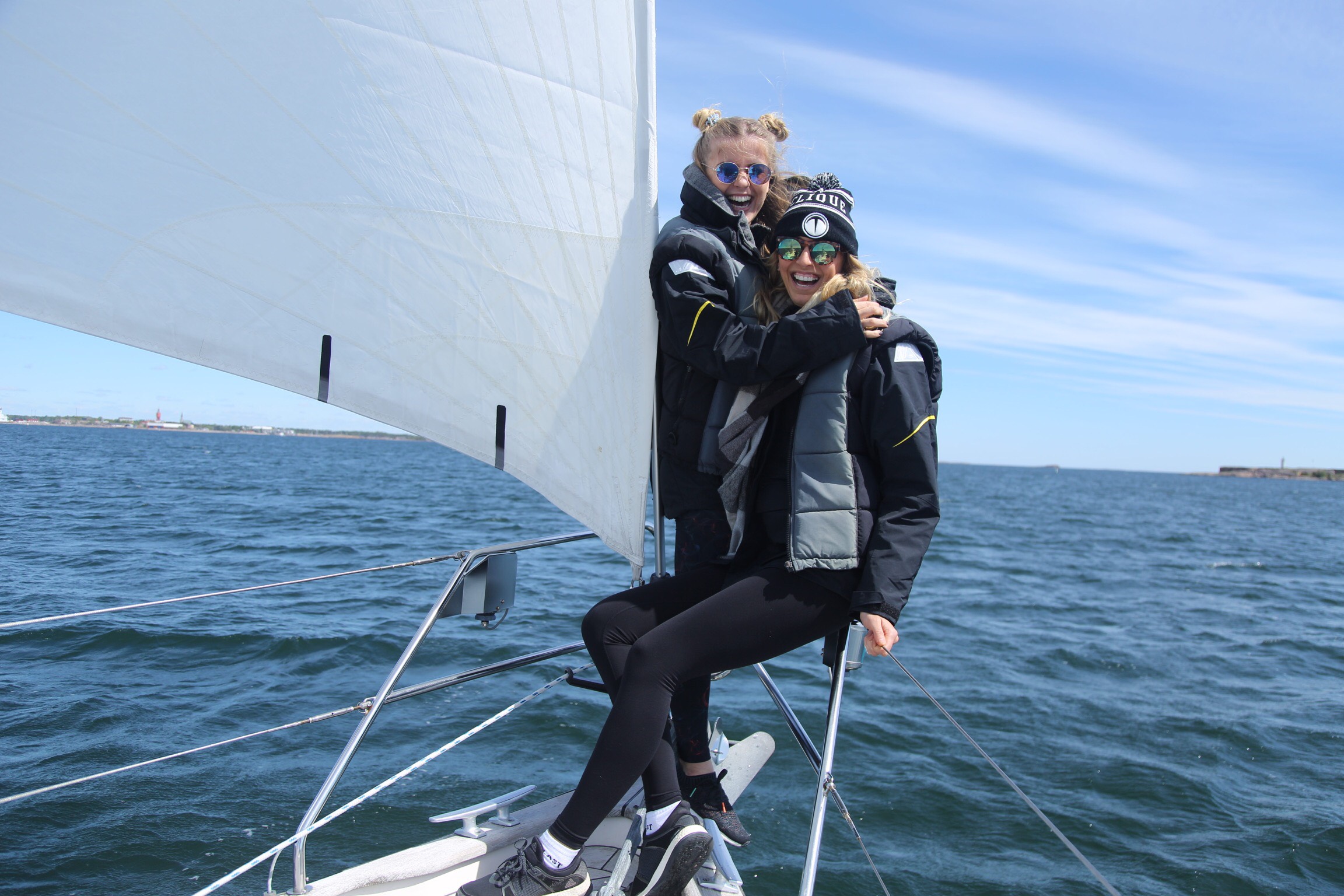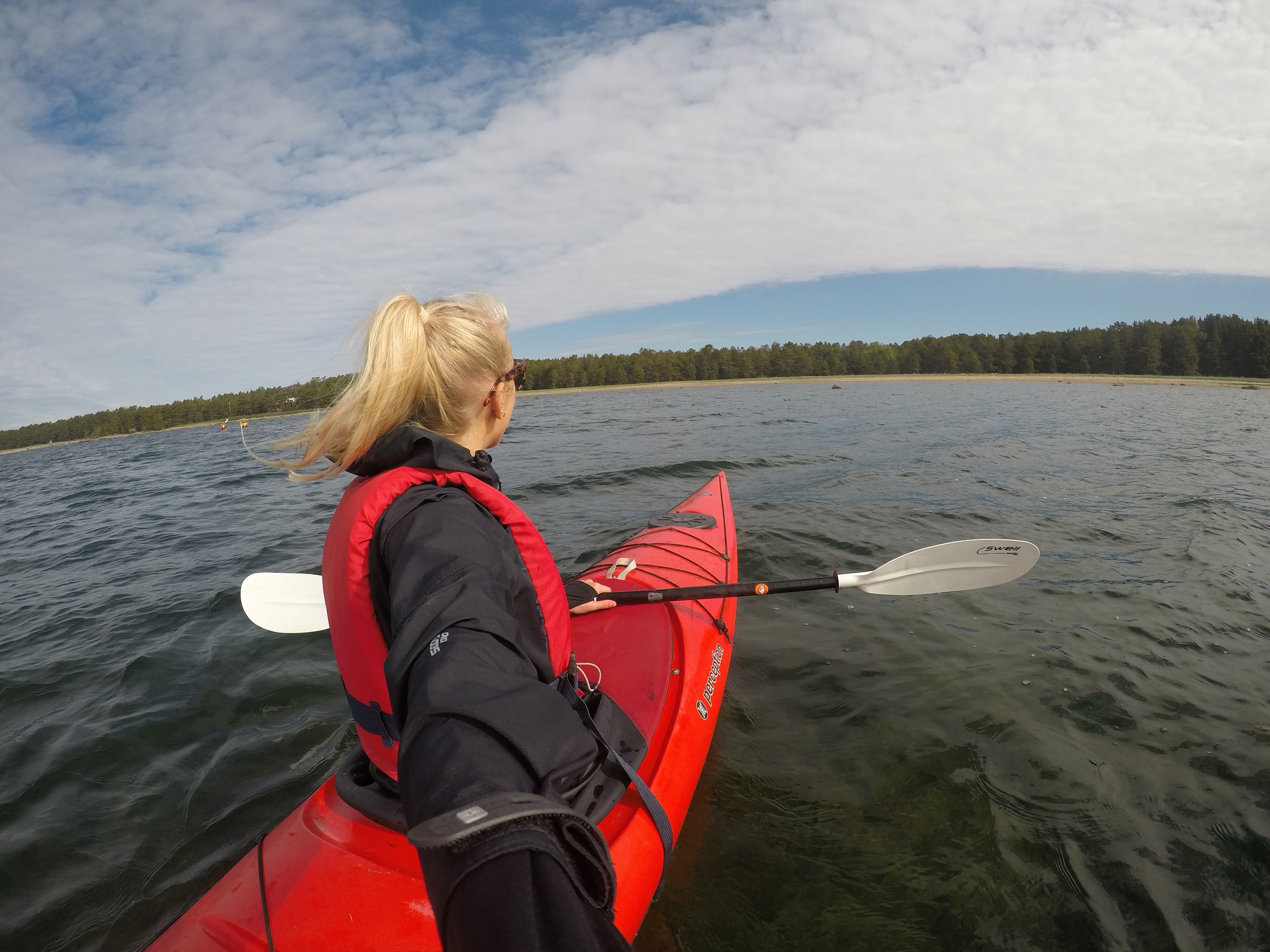 Saturday, 9am
We hopped in a car from Salo to Hanko, a short hour drive to the most southern point of Finland. Hanko, it has to be said, was probably my favourite area I visited during my short time in Finland. It is full of the most stunning houses or "villas" which use traditional wooden architecture from the 1800's. It is surrounded by gorgeous beaches and dense forests; and radiates peace like everywhere I experienced in Finland. However, from talking to the locals it apparently gets much busier in July and August, so if you enjoy a more quiet break I would recommend going in June or September.
Saturday, 10.15am
We checked into Villa Maija Hotel, which is inside one of the gorgeous local villas. Seriously guys, it was stunning. And they served up a mean breakfast – including the most delicious cinnamon biscuits! We took some time to walk to the beach and we explored along the coastline. We found a hidden little alcove by the water, popped on some chilled music and just laid in the sun. This moment was one of the highlights of my trip. Sitting in between the ocean and the forest, listening to the waves and some acoustic music, and feeling the sun on my skin. Heavenly.
Saturday, 1pm
We hopped on a boat from Nordic Boathouse and sailed along the surrounding coastline. Again, the perfect moment to relax and enjoy the sunshine and waves. We followed this with a short trip up to the top of the town's water tower. This spot gives stunning views over the local area and allows you to see the sea in all directions over the Hanko peninsula.
Saturday, 4pm
Then, if that wasn't enough activity for a day, we headed out with Ilse Klockars (an amazing guide from the local tourist office, contact her on Ilse.klockars@hanko.fi) on some mountain bikes in the local forest. Who knew mountain biking was so tough?! I can certainly say that it was out of my comfort zone! That being said, I loved the challenge. It allowed me to get right into the depths of the forest and to ride alongside the ocean. Ilse took us to some incredible hidden spots with stunning views over the ocean. Plus it meant that we earnt ourselves a big dinner!
Saturday, 6.30pm
But before food, it was sauna time. Saunas are a huge thing in Finland, and in all Nordic countries it seems. We rented out a private sauna on a small island off the East harbour (Itämerenportti). It had stunning views of the ocean, and even steps into the sea for if you feel a bit adventurous! We really got into the Finnish feel and even took in some local Cool Grape drinks which apparently all the locals sip in the sauna.
Saturday, 8pm
Finally, we finished off the day with dinner at Makaronaitehdas. A local restaurant who are famous for their homemade pasta. I tucked into the Fungi dish which was laden with creamy mushrooms and soon fell into a carb coma. A perfect end to a perfect day.
Sunday, 8am
On our final morning, we headed out with Ilse on a kayaking excursion along the coastline. It was the perfect way to finish off our trip, with a leisurely morning floating along the smooth ocean. It felt incredible to be so close to nature, and be surrounded by the waves. We then soaked up the sunshine, tucked into some lunch at a traditional Finnish restaurant on the waterfront, Origo, and hopped on a train to Helsinki, and a plane to London.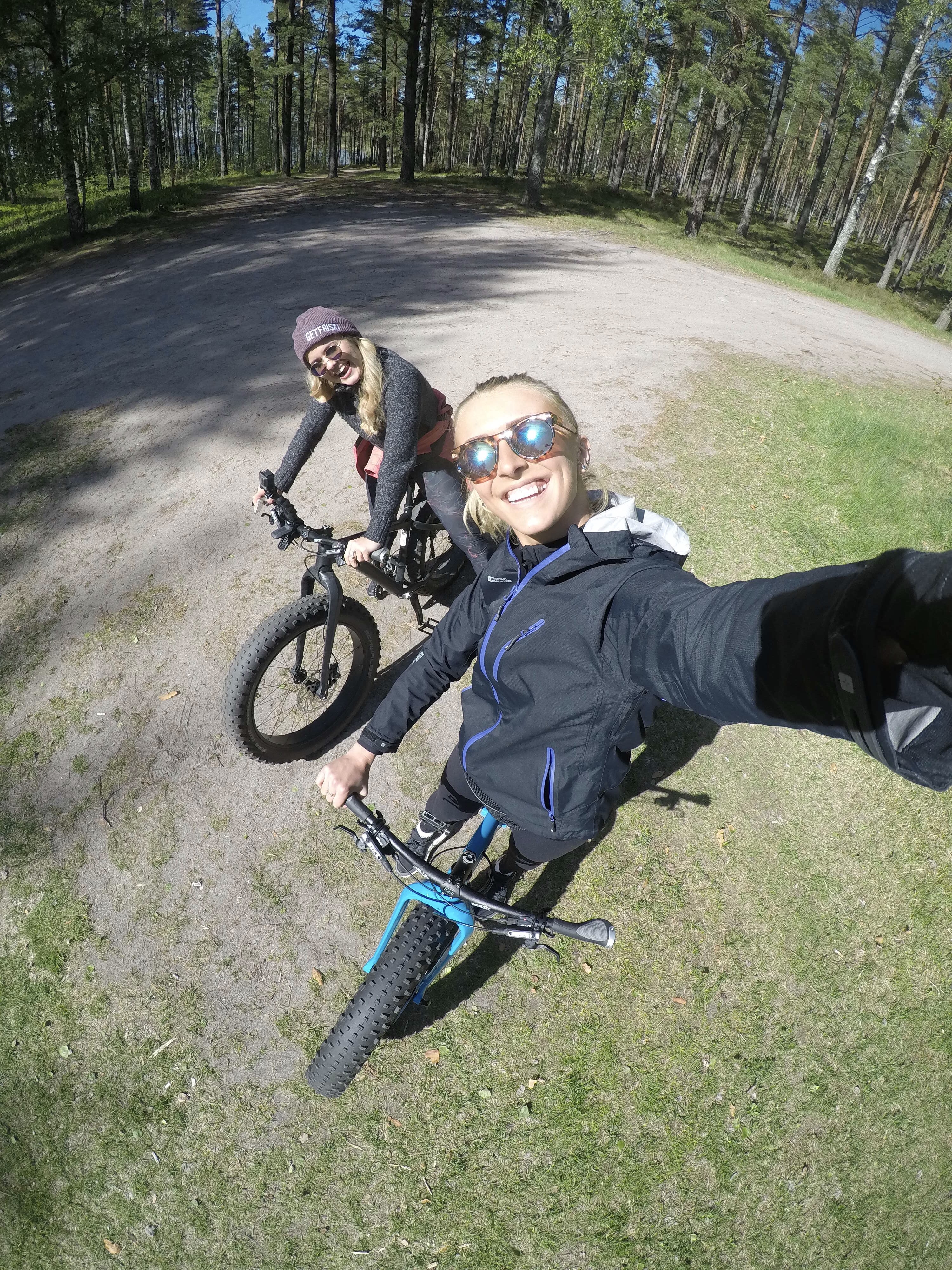 Our weekend of Finnish adventures was over, and what a weekend it was. We managed to cram in 3 destinations and a whole host of activities in a long weekend. It was packed, but somehow still managed to be incredibly relaxing and a welcome break from the madness of London life. I was struck by the peaceful nature of Finland, the friendly open people and the incredible fresh local produce they use. I'll be back!
Until Next Time:
Here are three things I want to come back and try:
Foraging. Going into the forests to pick berries and mushrooms is a big thing in Finland. I would love to pick my own fresh produce, then spend few hours making traditional Finnish dishes with the ingredients.
Lapland. The northern areas of Finland are home to Finnish lapland. I would love to visit here in the winter to see the reindeer and hopefully experience the Northern lights.
Roaming. Finland comes under the "free to roam" rights. You are free to walk, ski or cycle across the country and the land. I would love to pack a tent and just explore the countryside, setting up camp in the most stunning locations. One day I will!
Finland Travel Tips:
Stock up. In Finland they love blueberries. You will see blueberry powders, bars, cakes and bakes in every shop. Be sure to try them as they're most likely made with locally sourced blueberries.
Rent a car. Public transport in Finland can be challenging to navigate and is infrequent in the more rural areas. Renting a car gives you freedom to explore this stunning country.
Pack your walking boots. Or a pair of trainers you are comfy travelling long distances in. Finland is the perfect location for hiking, you don't want to miss out on it!
Pack for all weather, especially more chilly days. Near the coastline there can be a cold Northern wind which sends a chill down your spine! Pop a hat, gloves and thick jacket in your bag just incase.
Safe travels!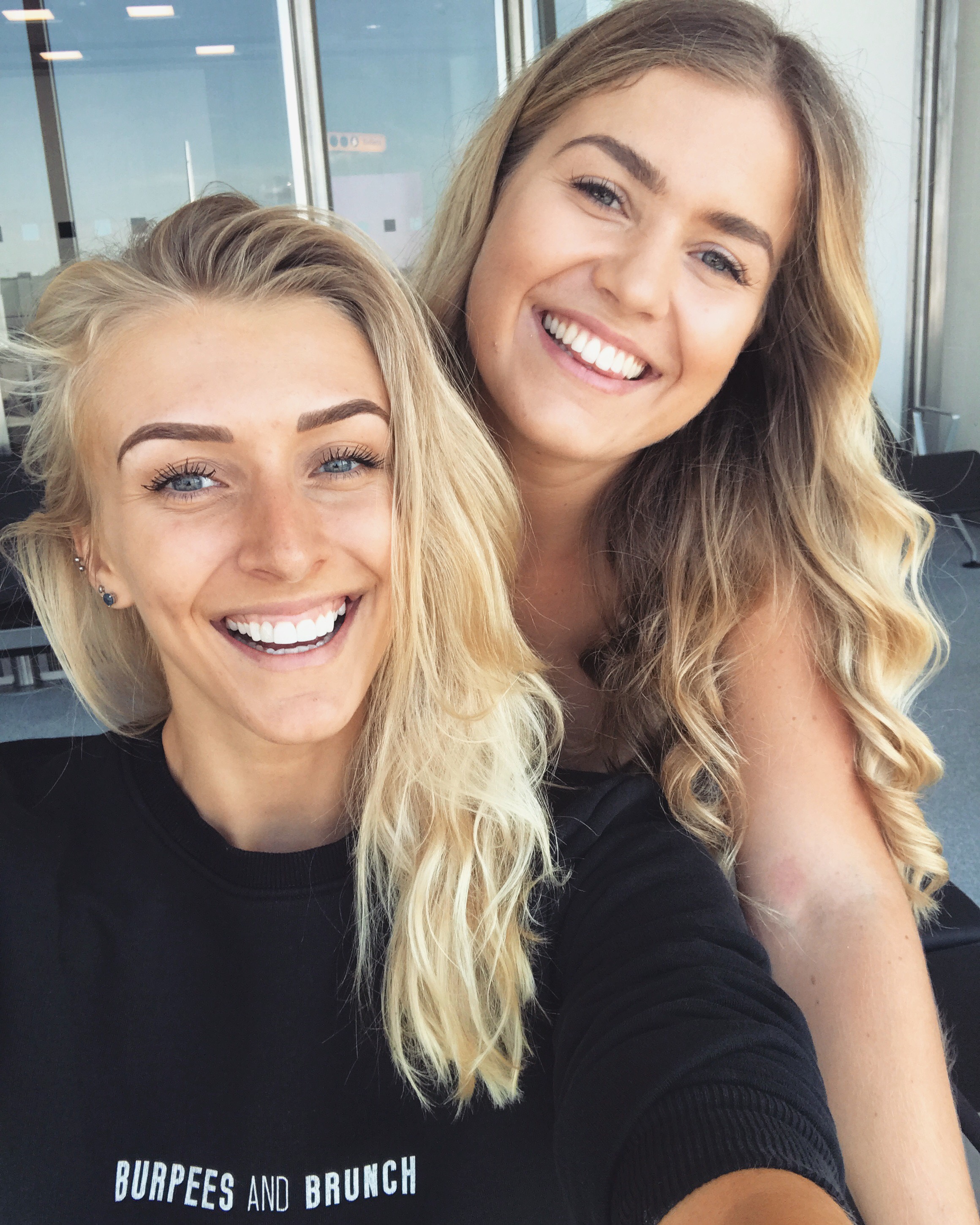 Some of these photos are taken by Mollie from Where's Mollie. Check her out here!
Plan your trip to Finland with the Visit Finland travel guides!