After an incredible two days in Bad Ragaz, Ant and I hopped into our rental car and drove to Lake Lucerne; which is renowned for being one of the most beautiful lakes in Europe.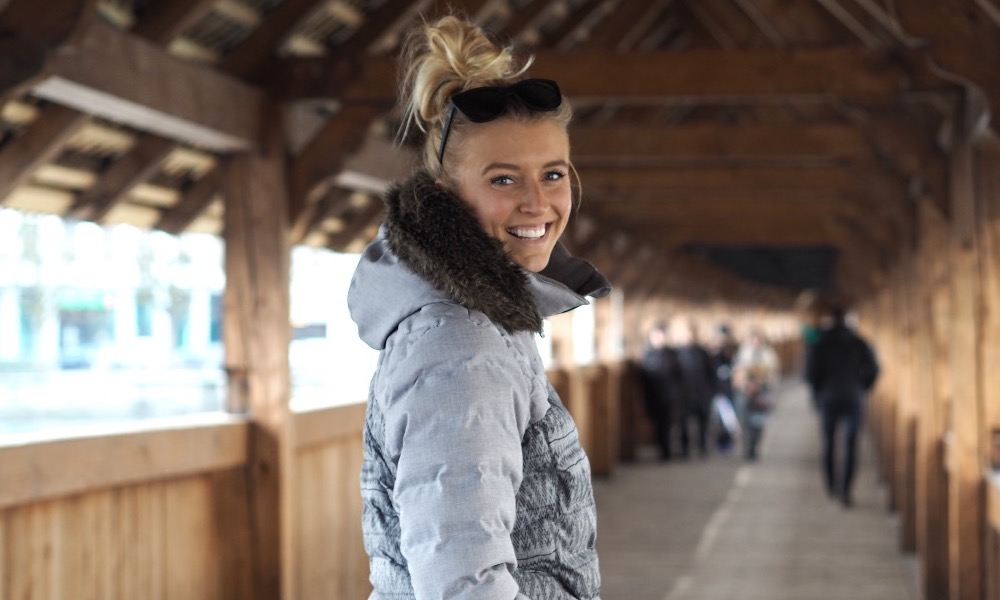 The Hotel
I organised our hotel in Bad Ragaz and left Lake Lucerne up to Ant – and boy did he make a good choice! From the moment we entered the reception we both knew our stay was going to be incredible. We were greeted by one of the most stunning views of the lake and surrounding mountains, along with champagne and biscuits (they know the way to my heart!). We were then taken on a tour of the facilities, which were simply out of this world. I'm talking a crisp white spa, multiple saunas, two infinity pools overlooking the lake, an aquarium, michelin star restaurants.. oh and an ice grotto (yep, seriously!).
Our suite was on a whole other level, I have never stayed in such a beautiful place in my life. The bed itself could fit a family of four, while the room had stunning high ceilings, keyless entry through double doors, a huge bathtub and a walk-in wardrobe to name a few features. We never really felt like we were in a hotel, as the resort is small and boutique with only 40 rooms. It doesn't even call itself a hotel, instead its title is a "health and wealth residence". However, despite my ramblings about how beautiful the resort itself was, what really stood out was the attention to detail and the hospitality of the staff. Everything was thought of and nothing was ever a hassle.
The hotel is set in a small town on the very edge of Lake Lucerne. The lake itself is the definition of picturesque, yet no picture can truly capture its beauty. It is surrounded by snow-capped mountains straight out of a postcard and the water is crystal clear, smooth and serene. The surrounding houses feature traditional swiss architecture and the local people are more than happy to have a friendly chat. I could have easily spent a whole week exploring the area!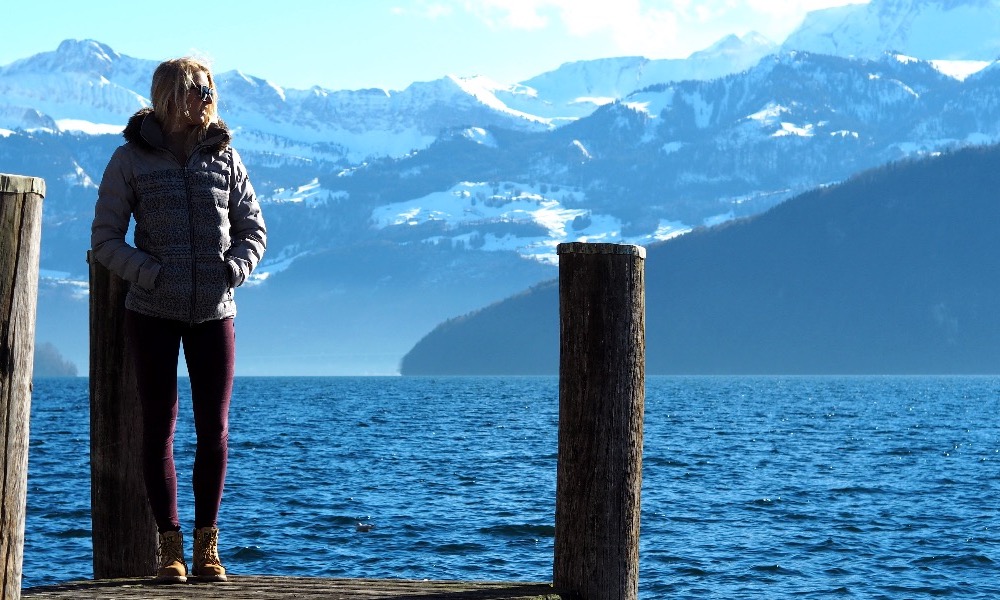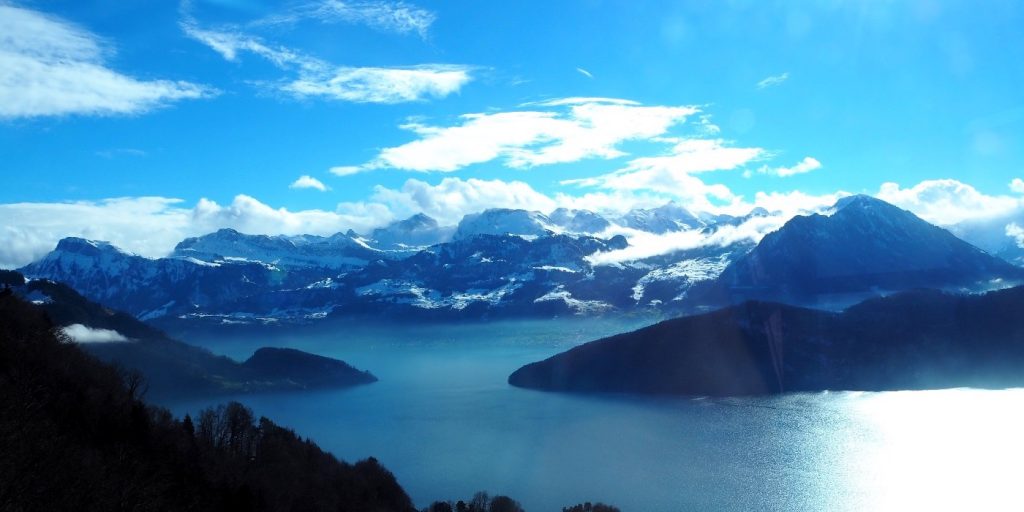 The Food
Let's just take a moment to appreciate the ridiculously amazing breakfast available at the resort. There is a small buffet with a selection of fruit, breads, pastries and yoghurts – which is expected in any hotel. However, what really sets this place apart is their menu. They have everything from green smoothies and avocado on toast through to caramelised banana pancakes and nutella stuffed steamed buns. Plus, theres mini pain au chocolat, it doesn't get much better than that,.
We also ate at the hotels Michelin star restaurant, where we were served up some of the most elaborate and exquisite food I have ever tasted. Everything from the presentation to the flavour combinations was perfect. Oh and the service was impeccable, as you would expect.
Outside of the hotel, a food highlight for us was lunch at Zunfthausrestaurant Pfistern in Lucerne. I mean, they have a "bread station" where you slice your own loaves. The dream!!! We enjoyed delicious veal with mushrooms and Swiss rosti while sat in warm, comfortable surroundings. For dinner, I recommend Mill'Feuille which is a slightly more edgy restaurant and bar serving up a mixture of traditional swiss dishes with other european cuisines. I particularly loved the ice cream with "cake crumbles". Yes, I am a health and fitness blogger...
Things To Do
Explore the town of Lucerne. It is full of stunning buildings sporting turrets, towers and a whole host of other traditional architectural features. There are a series of different foot bridges to cross the river which flows through the centre of the town, each of which is beautiful in its own right. As well as amazing views and stunning buildings, the town is full of small streets that are crying out to be explored. They are crammed full of unique shops as well as cafes and restaurants emitting the most delicious scents. Be prepared to spend a fortune on more swiss chocolate then you ever imagined.
Climb a mountain. In the town of Vitznau you can hop on a tram up to the top of Mount Rigi where there is a ski resort and a serious amount of snow. You can hike from here down to Rigi Kaltbad (about an hours walk) where there is a cable car to the town of Weggis. The views you get from the cable car are absolutely insane. Quite literally the most beautiful breathtaking views I have ever experienced in my whole life. Ever. Ever ever. From Weggis you can catch a boat ride back to Vitznau which gives you an awesome view of the resort from the lake. By the time you return to the hotel you've managed to use three forms of transport, experience a range of gorgeous views and tick off a whole host of awesome towns and villages. A successful day out in my opinion!
Summary
Lake Lucerne is the perfect location for a romantic getaway. The surroundings are beautiful, the people are friendly and there's a never ending supply of things to see and do. I highly recommend staying in the Hotel Park Vitznau if you are looking to experience the height of luxury (and have some cash to splash!). I promise you it'll be one of the most incredible resorts you have ever stayed in in your life!
This concludes my series of posts about my long weekend in Switzerland. The country itself has left a lasting positive impression on me. The landscapes are breathtaking, the people are friendly and the shops are full of chocolate… what's not to love?!
Links
Find out more about Park Hotel Vitznau.
Explore travel opportunities at Lake Lucerne.
My jacket is Roxy, sunglasses are Quay and boots are Cat.
This blog post isn't sponsored.