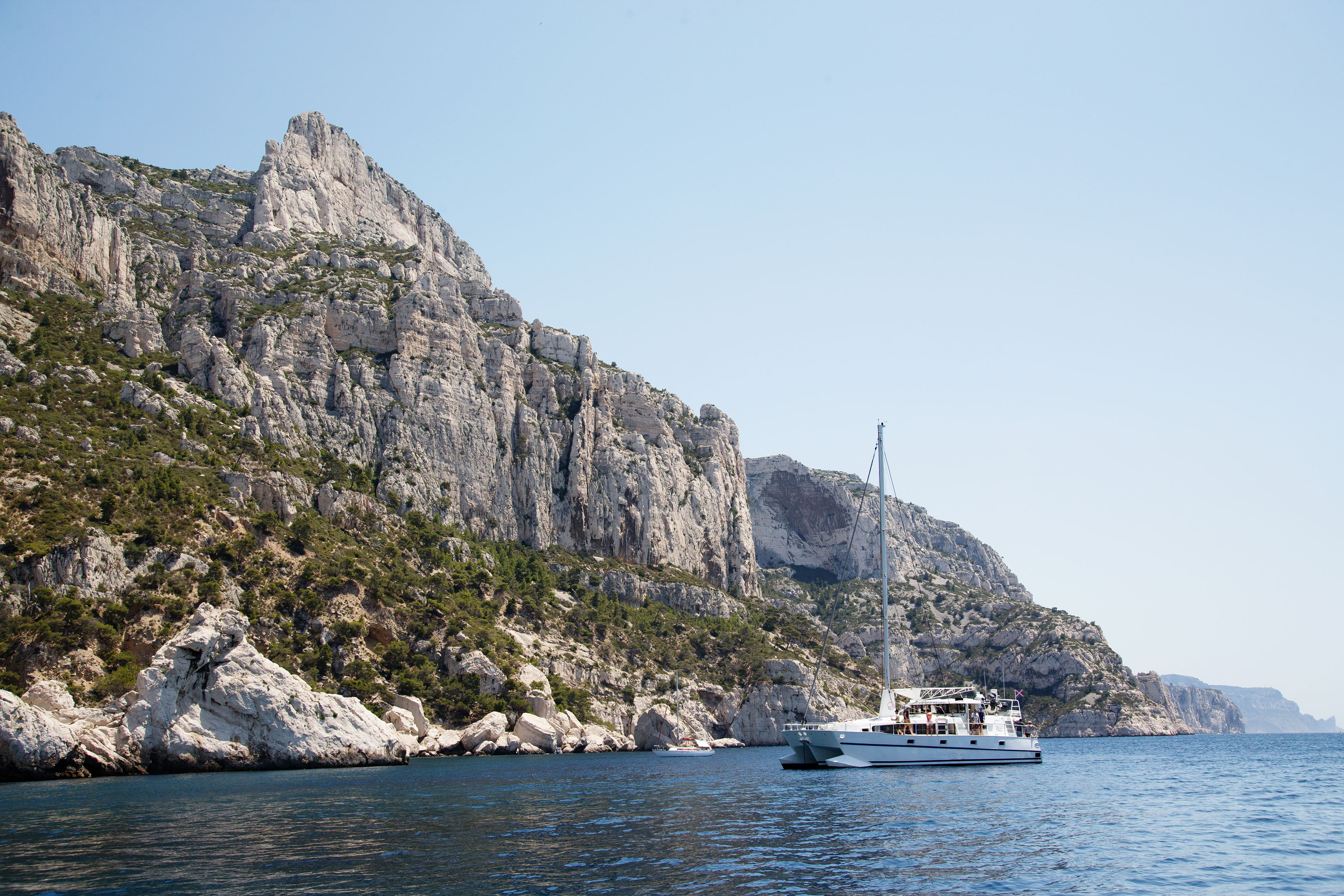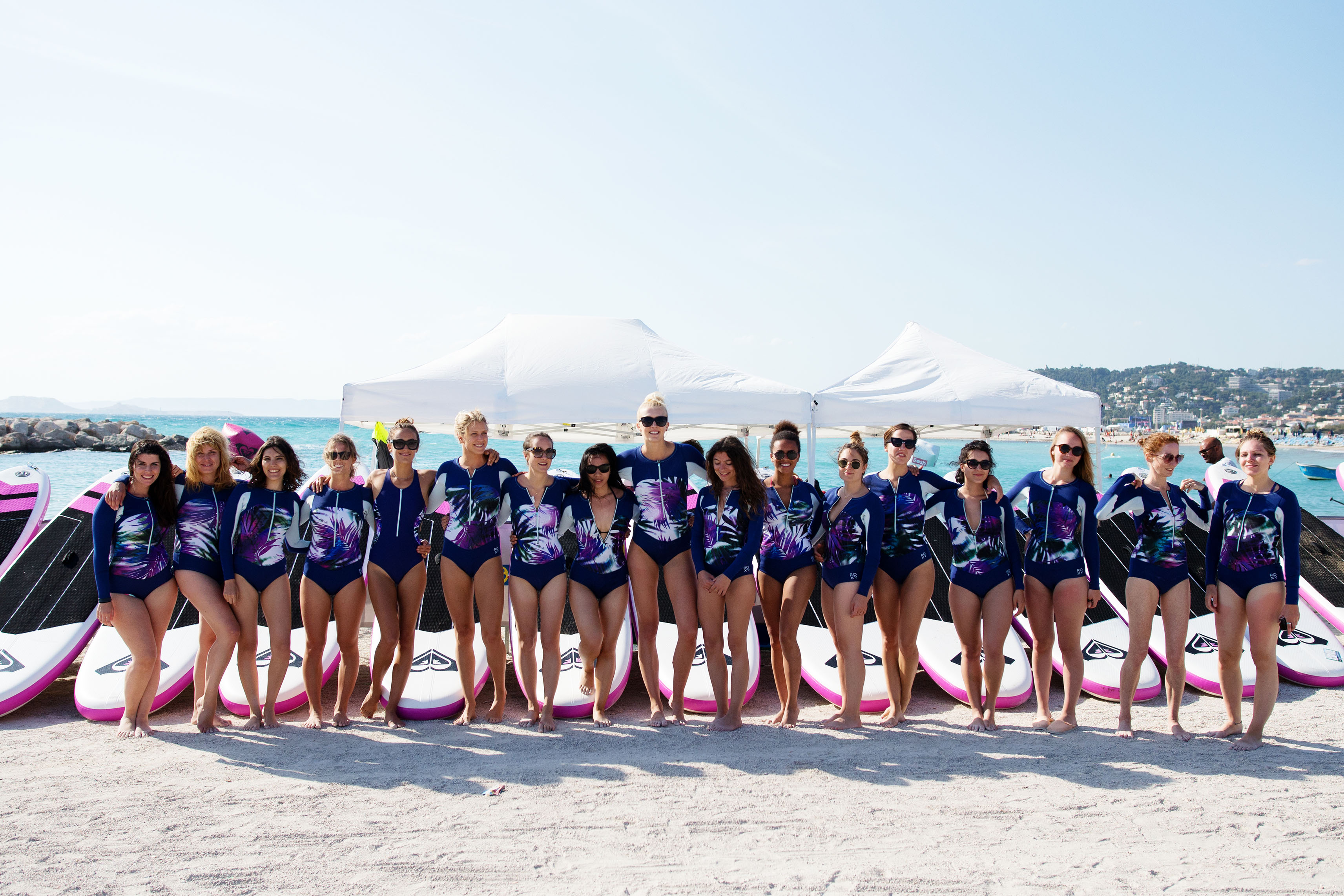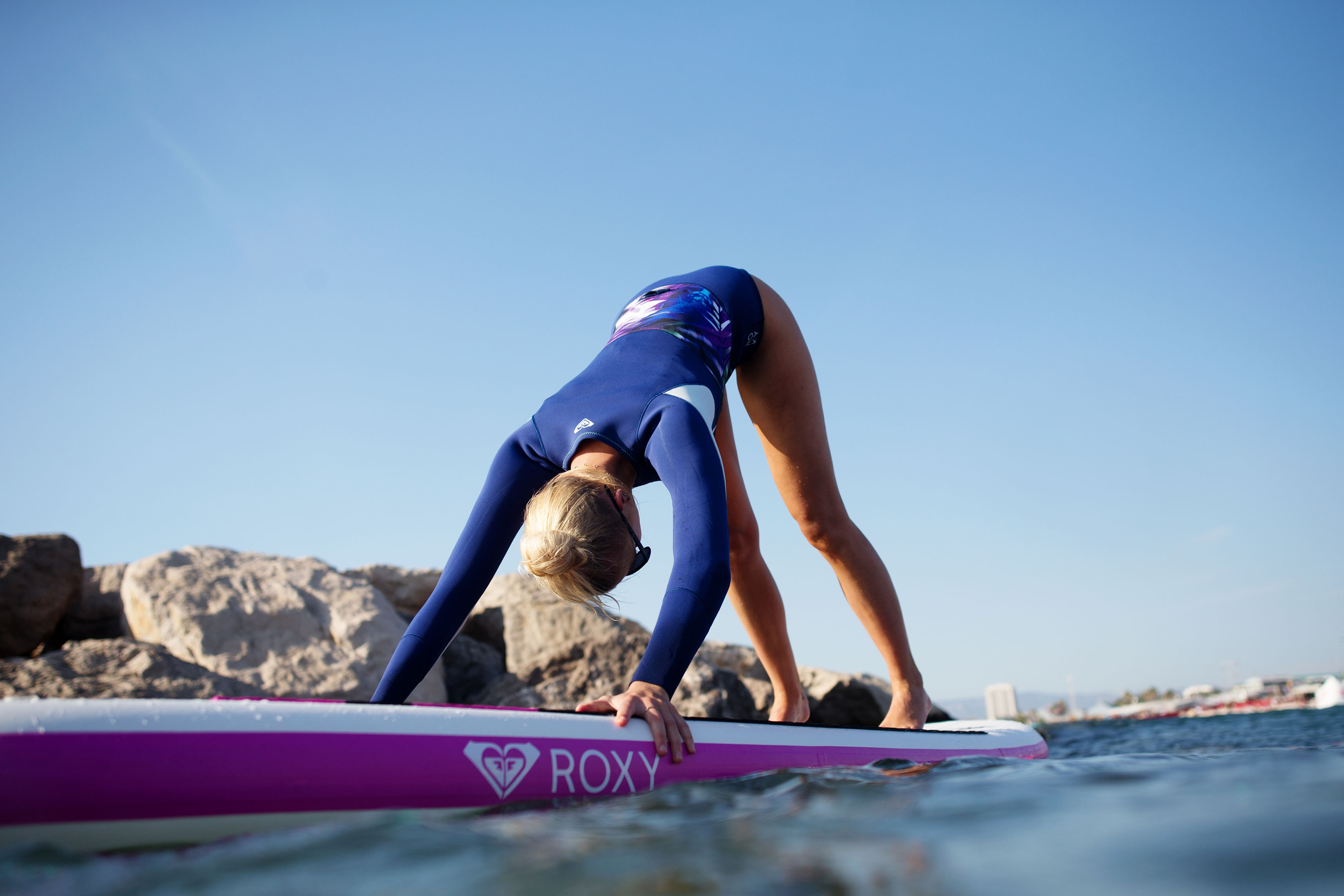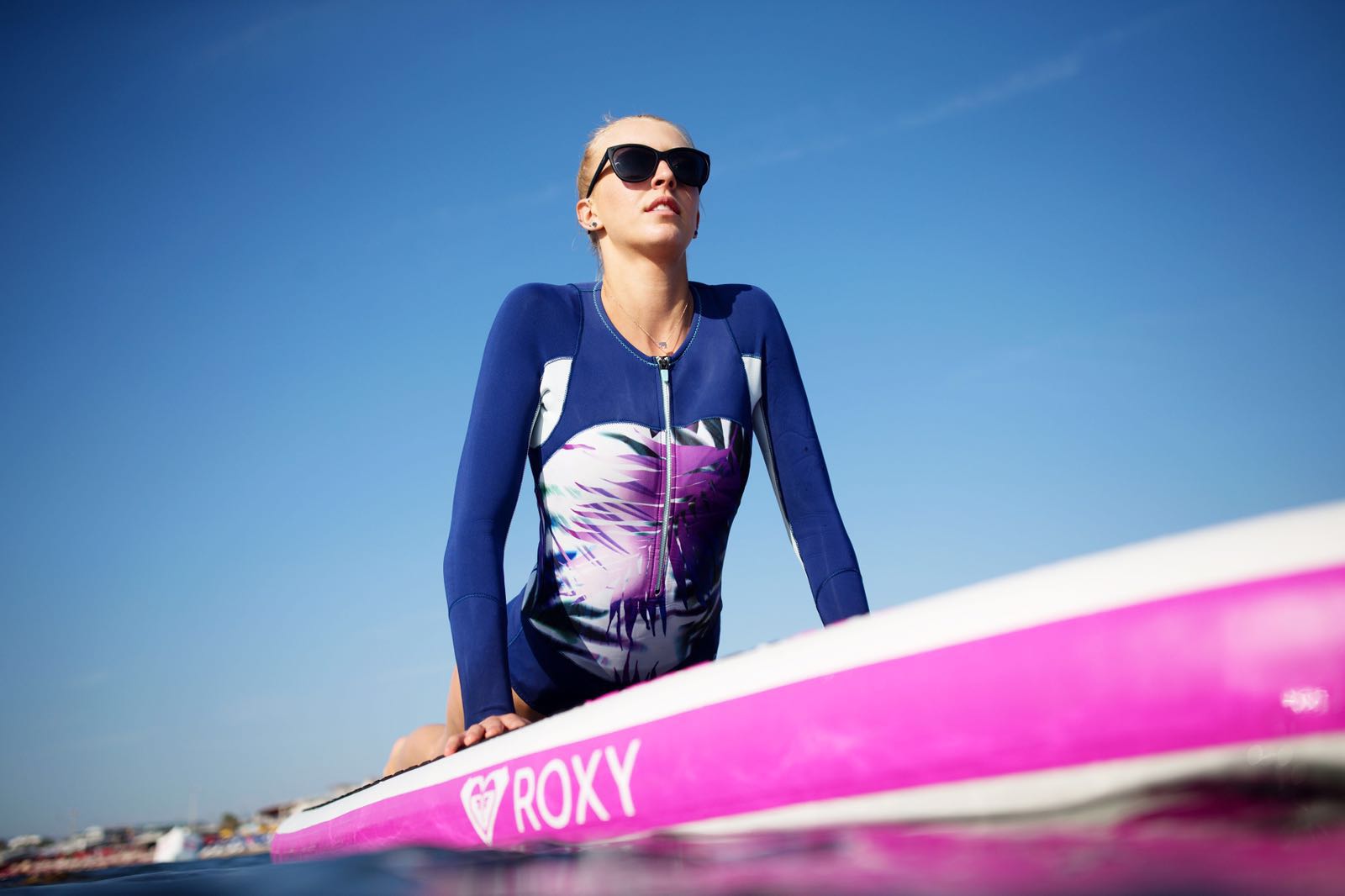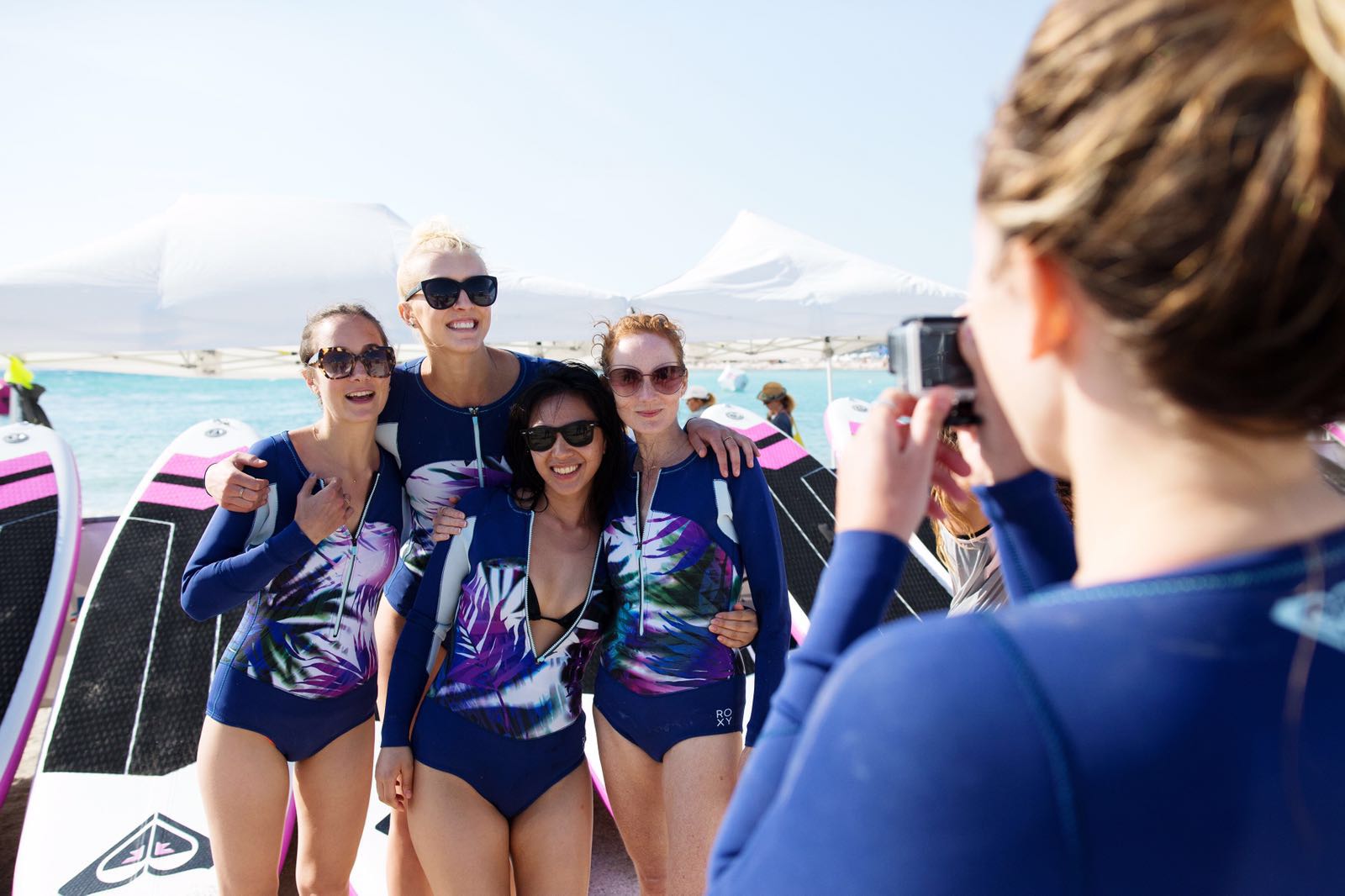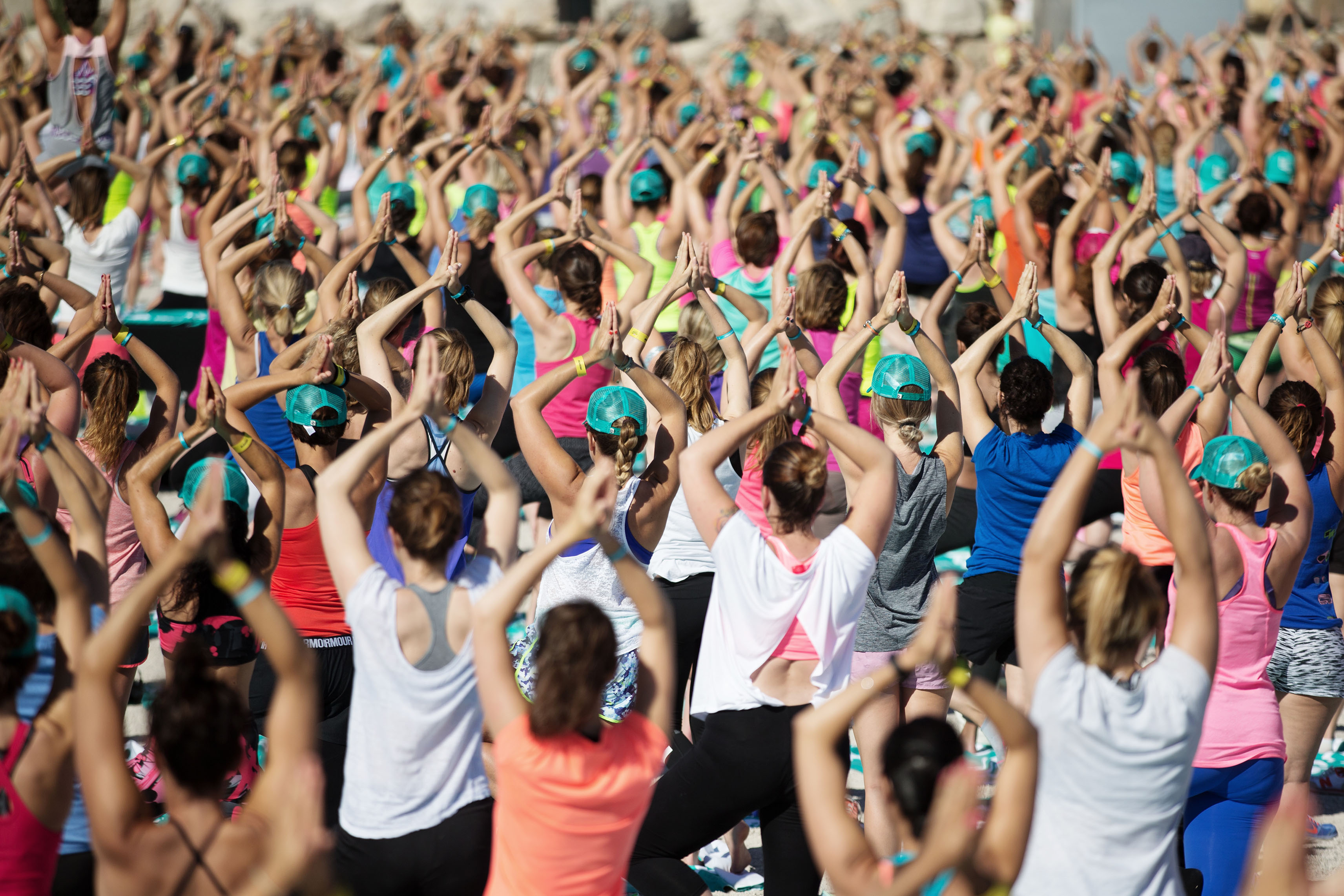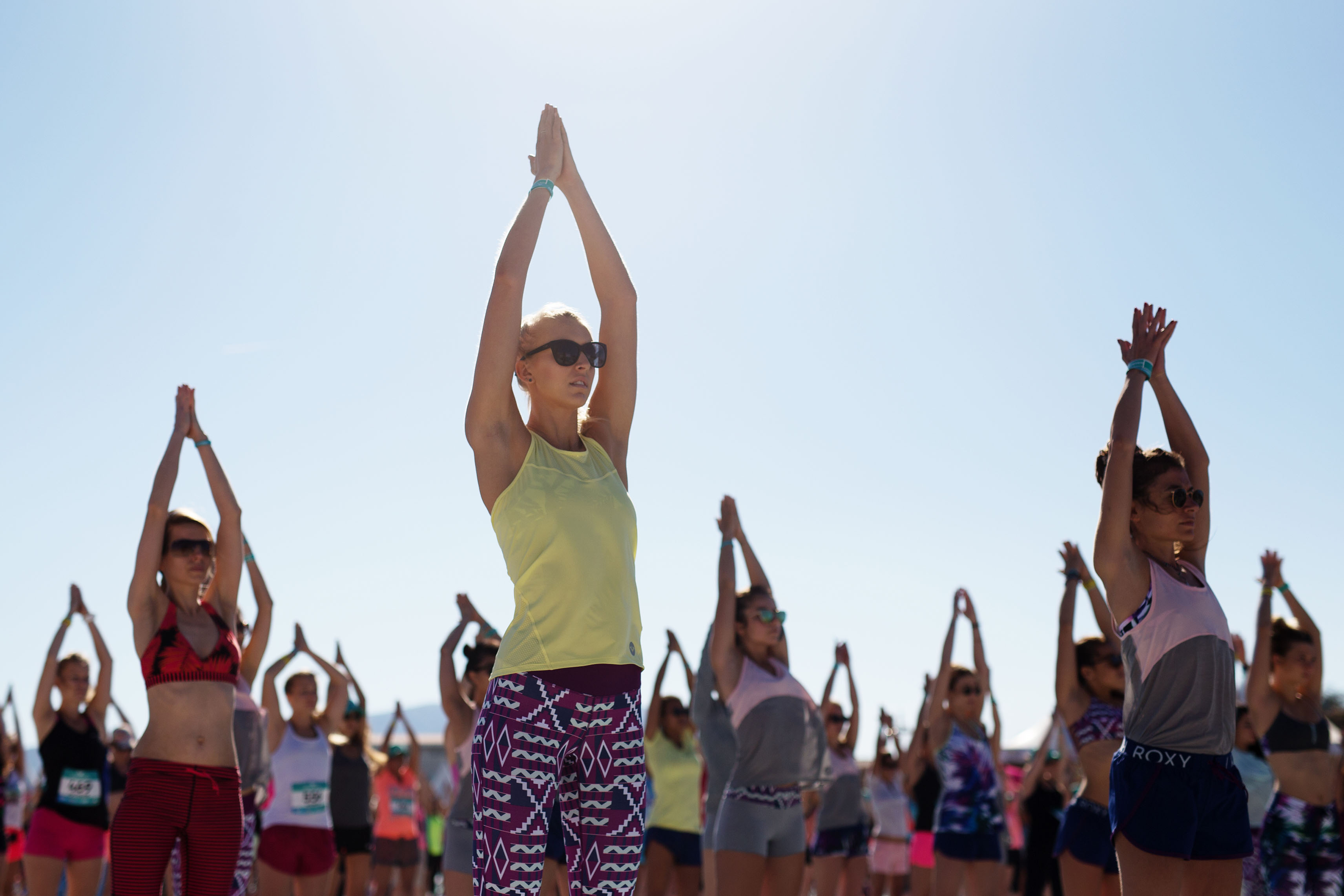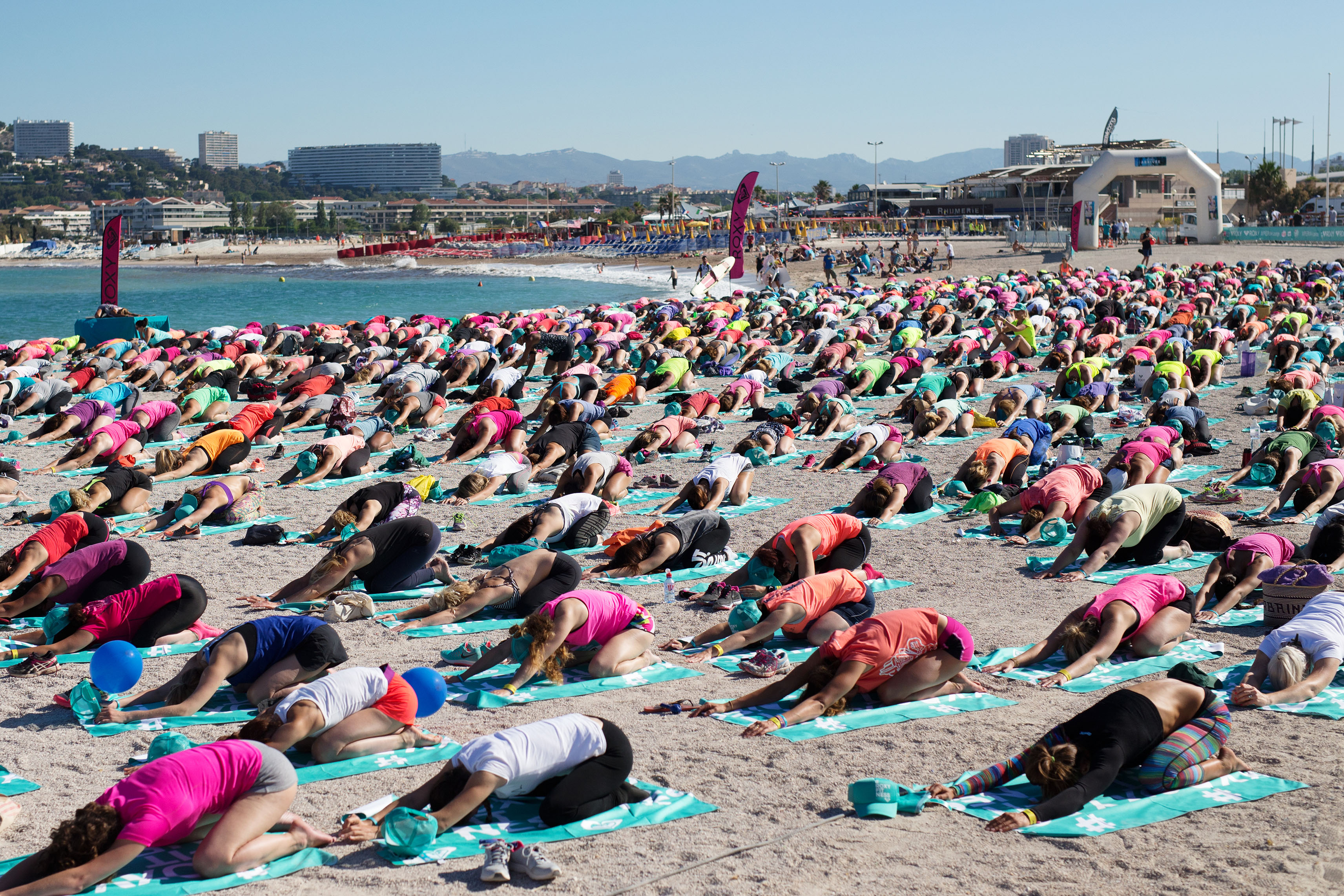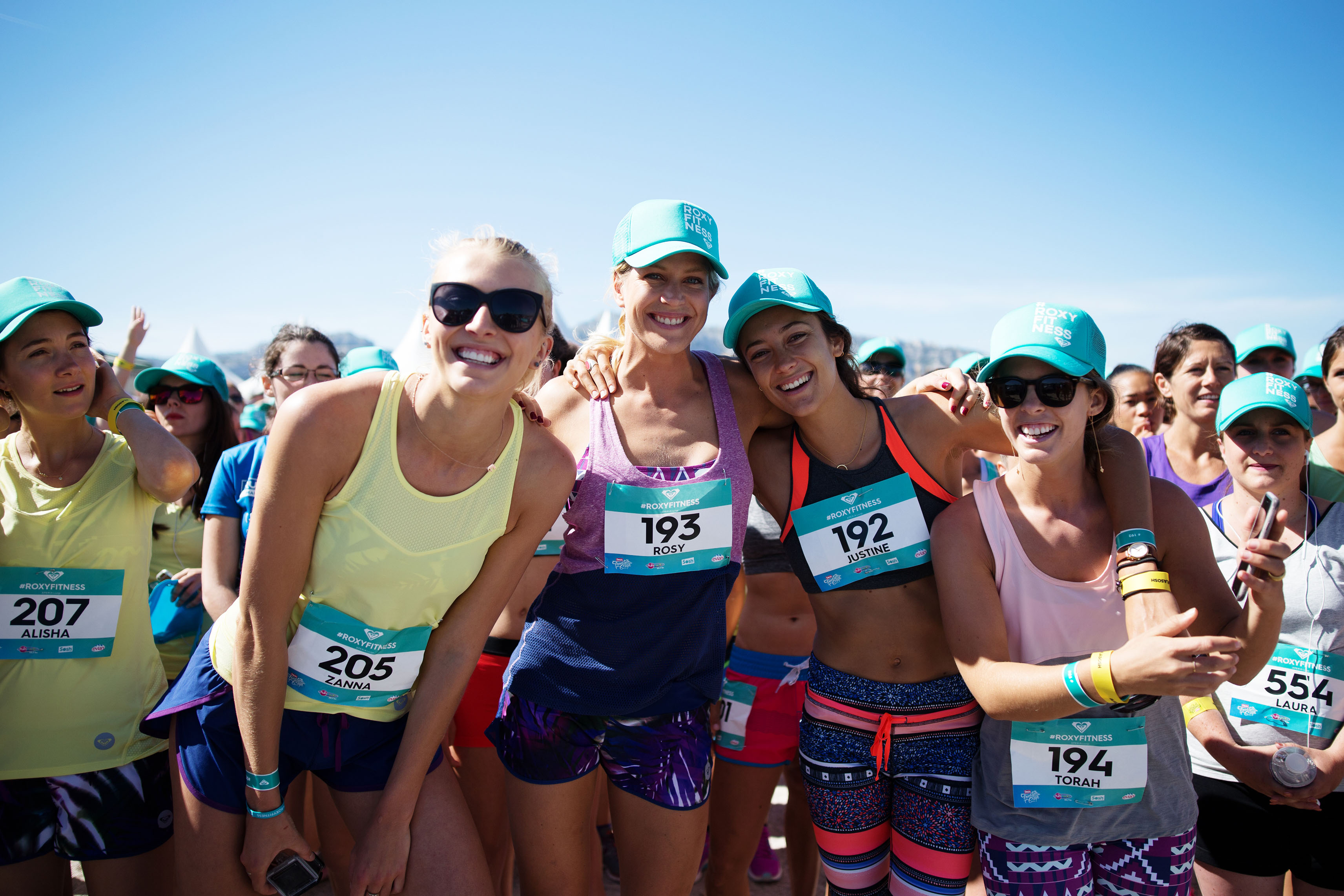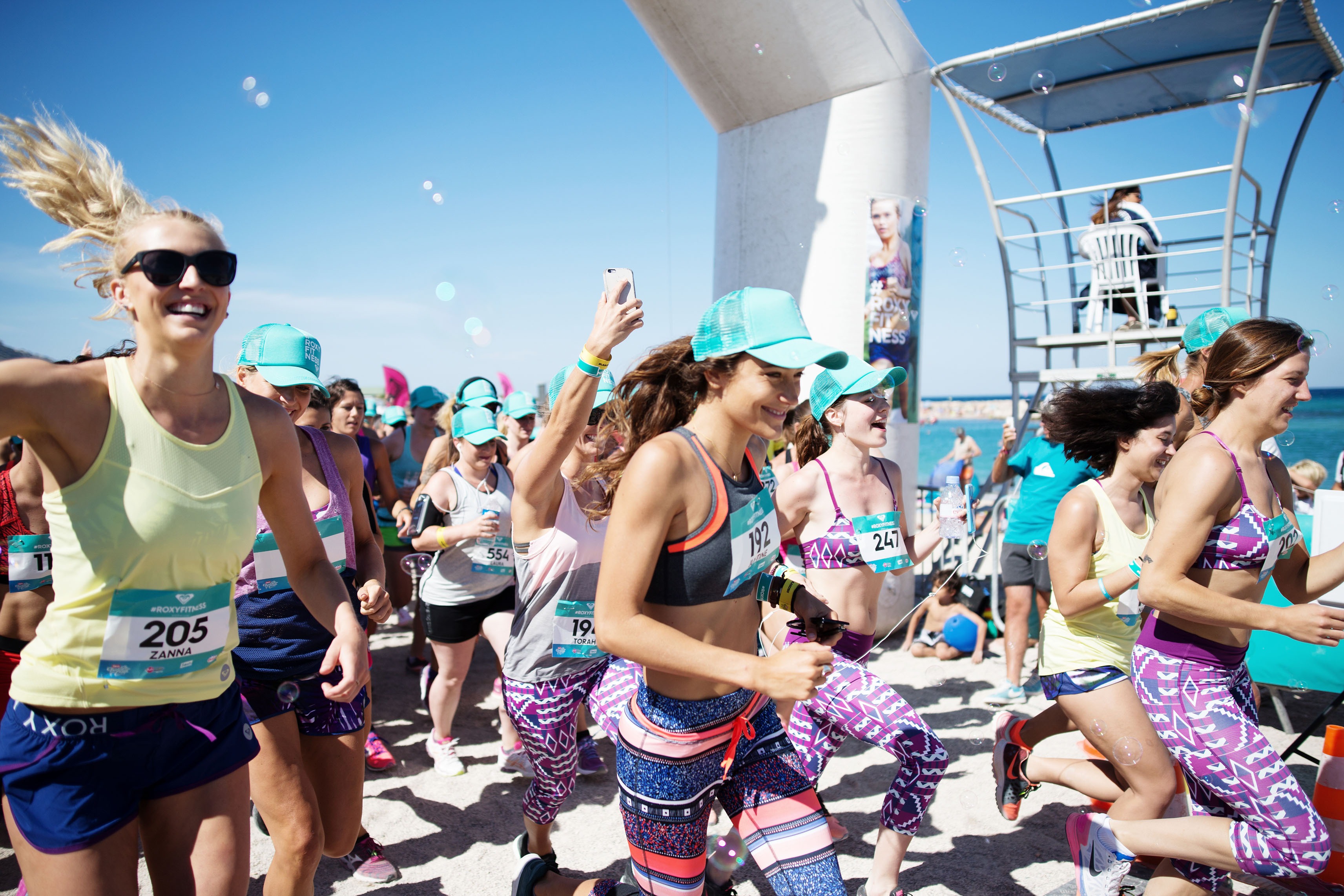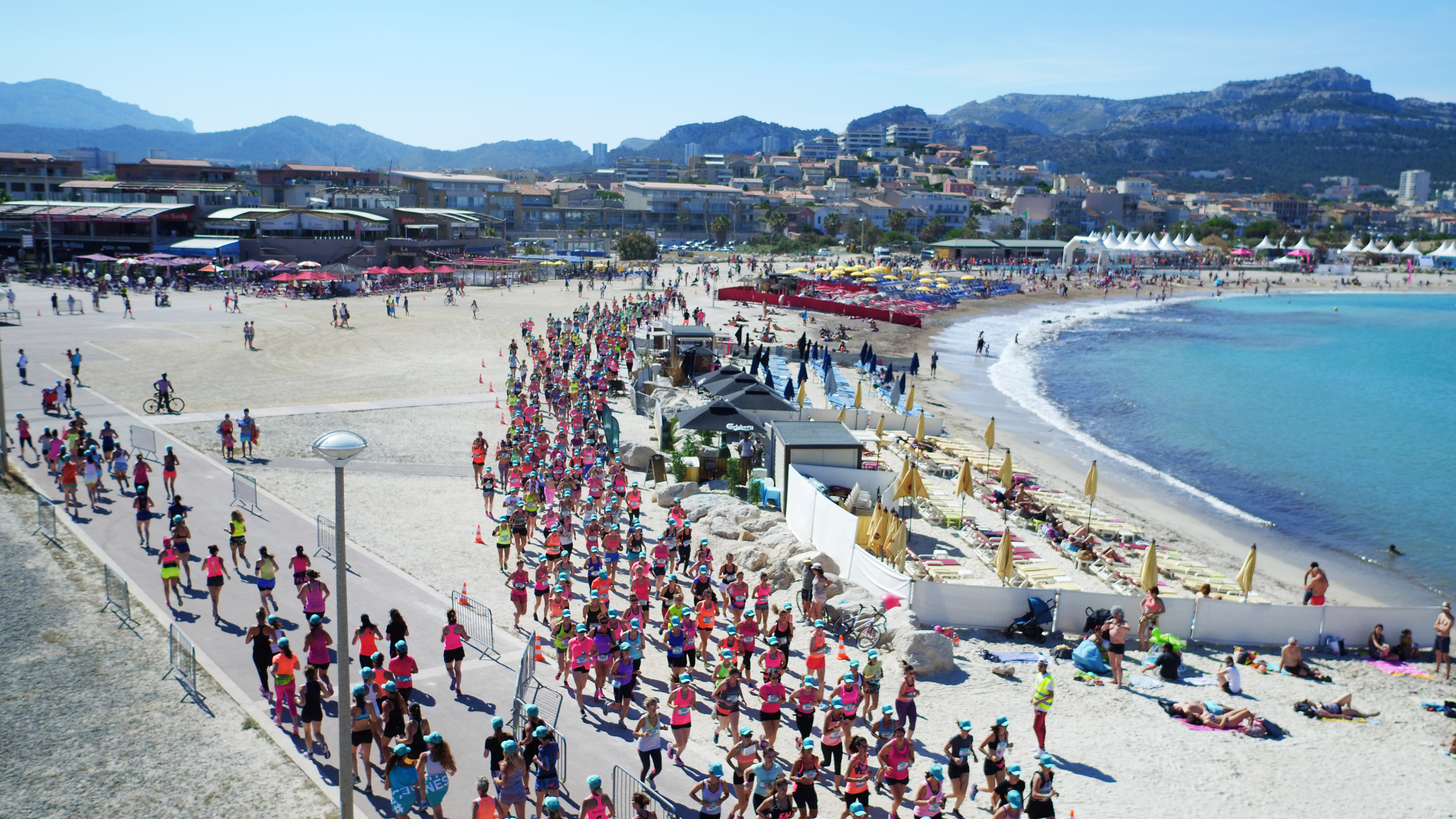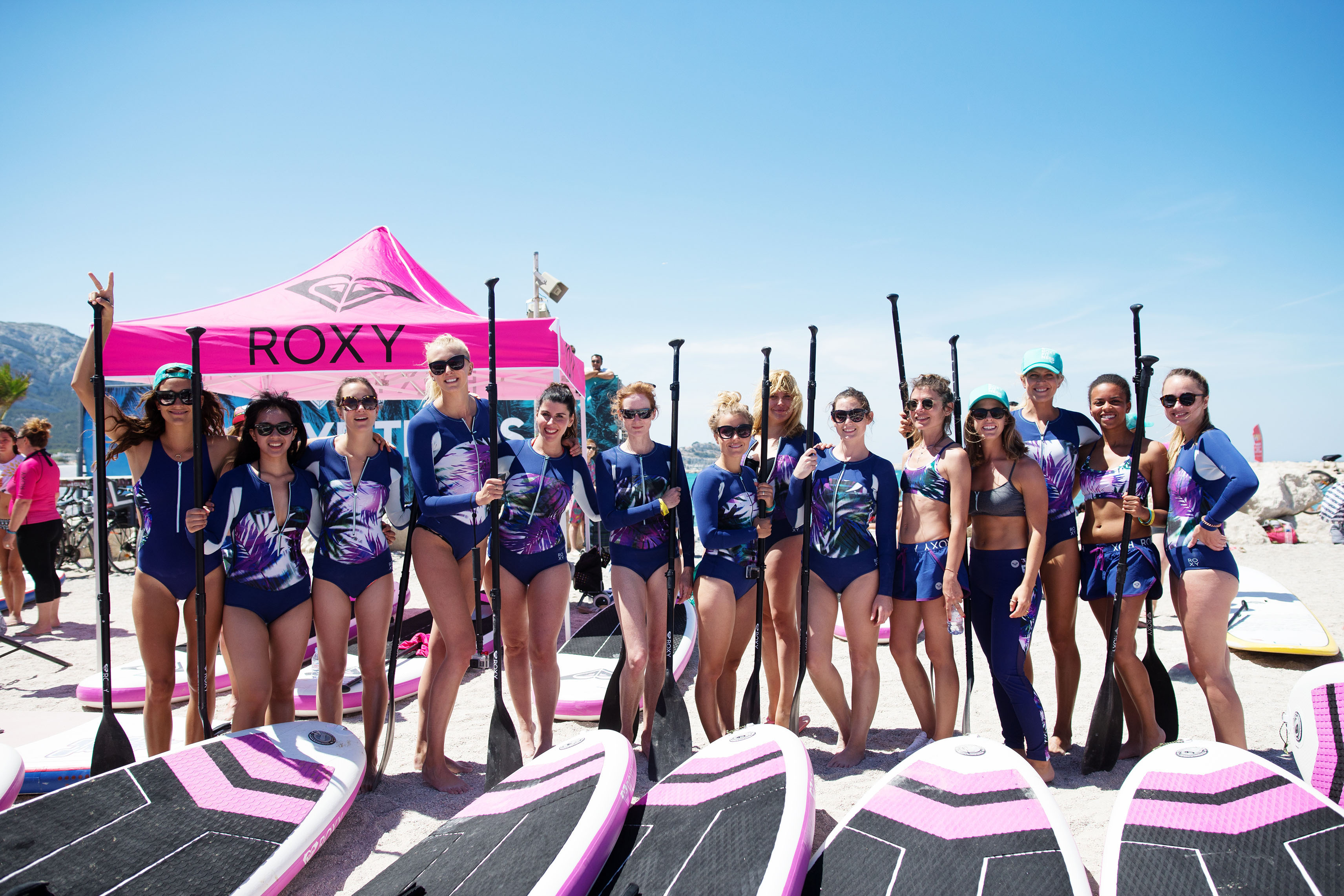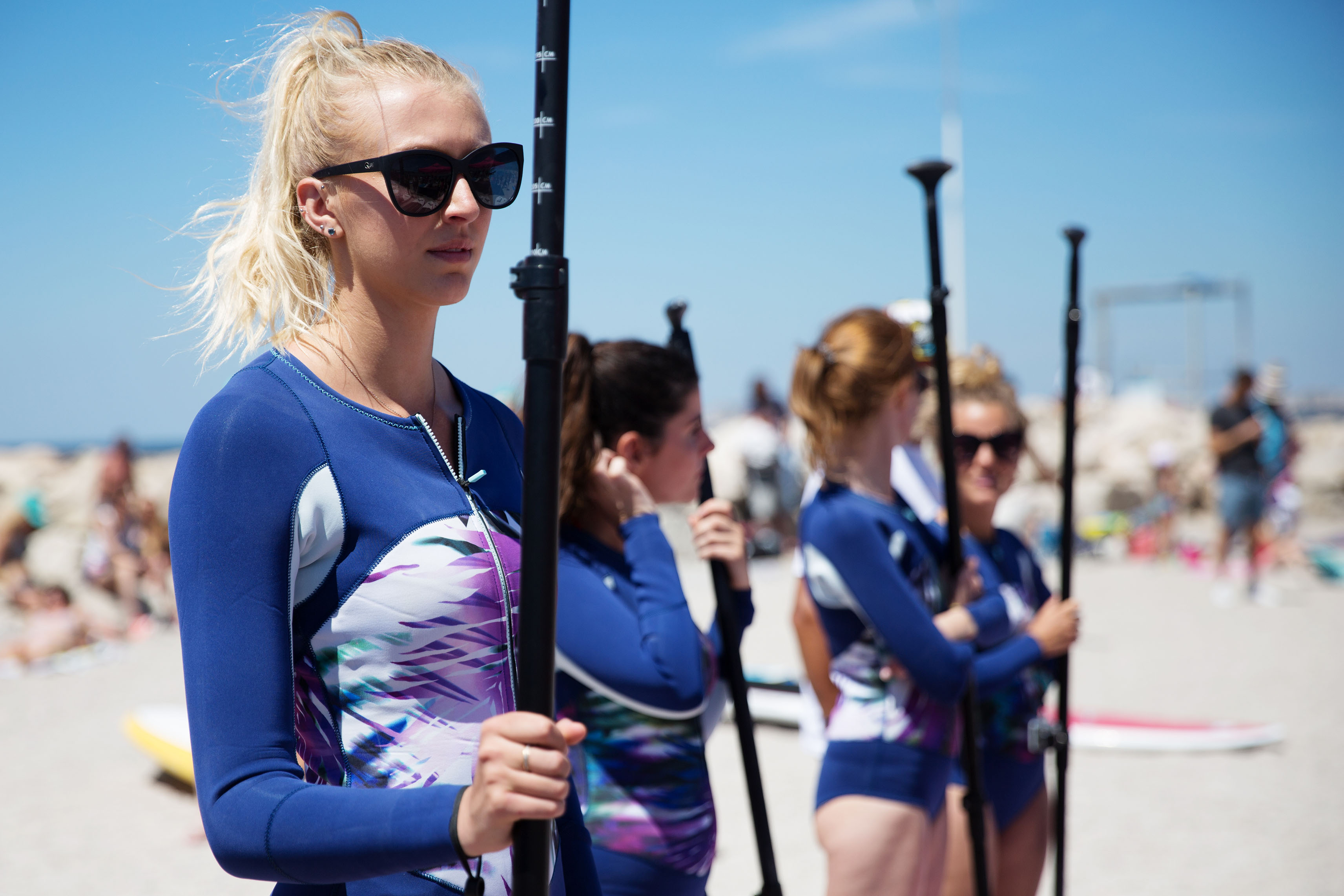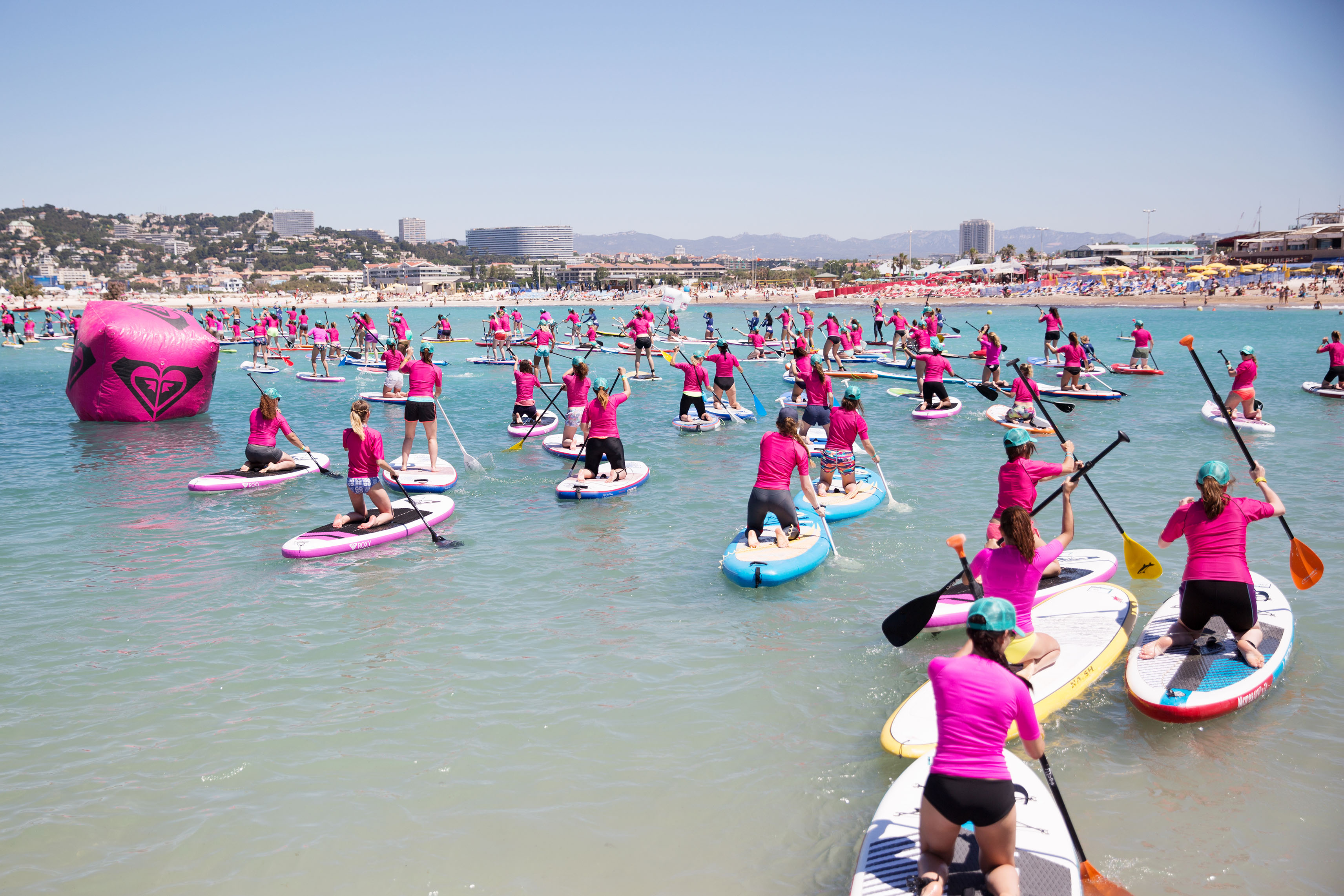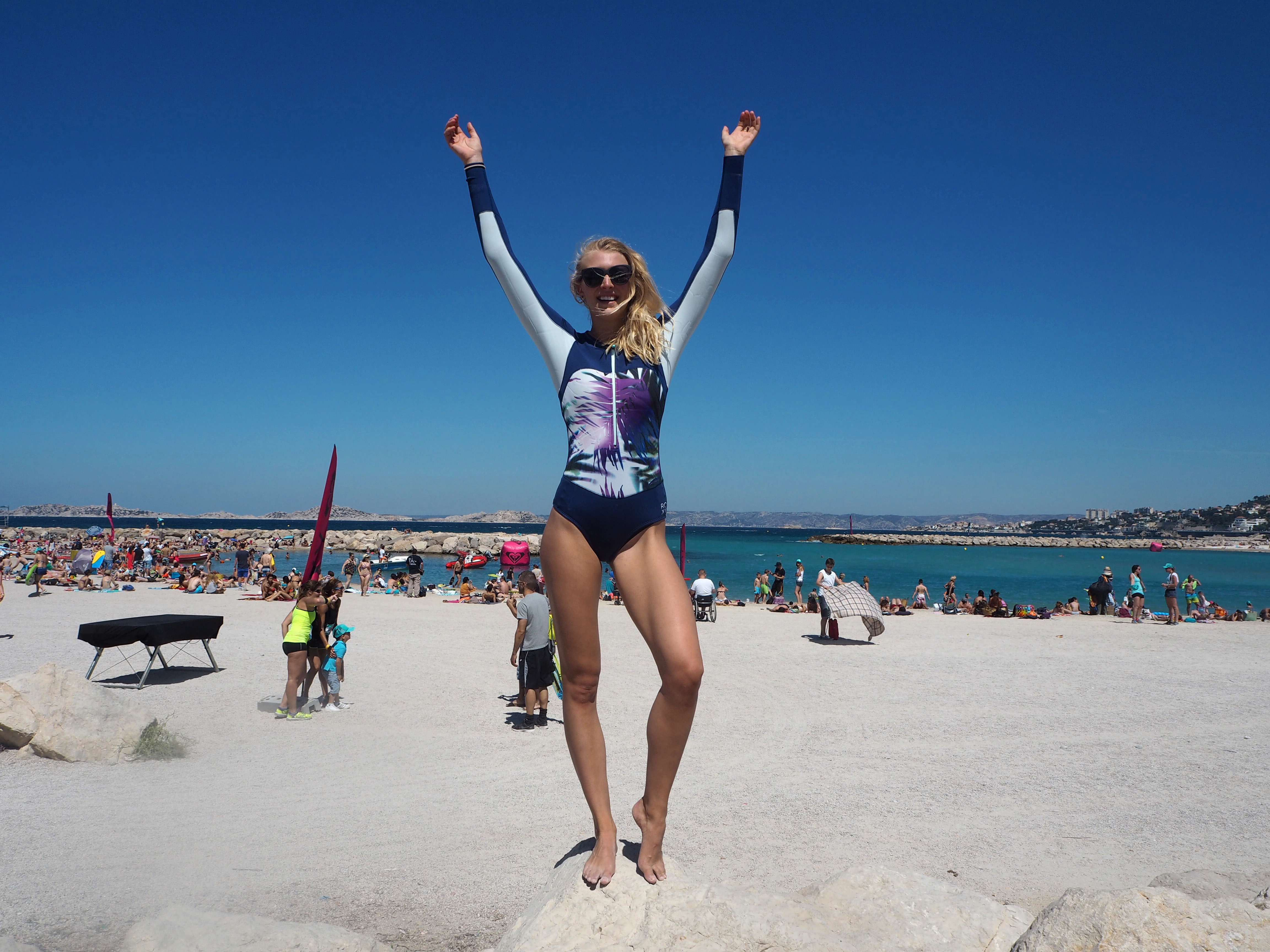 Last weekend I flew out to Marseille in the South of France to take on a new fitness challenge thanks to Roxy. Each year they host a series of #RoxyFitness events across the globe where thousands of women come together and are put through their paces. There are three main activities; running, stand-up paddle boarding and yoga….all of which are not my forte. It was certainly a challenge!
We came out a couple of days before the event so that we could spend some time with the Roxy girls and the global team. We got to embrace the Roxy lifestyle by boarding a boat and sailing to the most gorgeous alcoves on the coastline. We hopped, skipped and jumped into the water in our gorgeous wetsuits and tucked into a fresh fish lunch at a nearby village. It was an absolute dream. This was swiftly followed by some yoga on paddle-boards, in the ocean. Yep… its safe to say that I was not cut out for such a sport and may have had a few falls into the water!
The following day was when we got down to business. We started off with an hour of yoga in the morning sunshine. There were 1,200 girls partaking in the class, which was an amazing sight. The teacher kept it fairly simple but my lanky limbs still mean't I had issues with a pose or two! I powered through and by the end I felt super relaxed. Not for long though, as almost immediately we headed off on a 6km run around the coastline. In 31 degree heat, this lead to a fair bit of sweat going on! I absolutely loved it though and the cheering crowds and beautiful scenery made it pass in a blink of an eye. Finally, we hopped onto some stand-up paddle boards and headed around a 2km course. Admittedly I stayed on my knees, but I completed it and thats what matters hey!
All in all, the #RoxyFitness event was an amazing challenge and definitely pushed me out of my comfort zone. I think it is vital to try new forms of exercise to see if you find something new that you love! I enjoyed the whole vibe of the weekend, meeting likeminded people and getting to explore the gorgeous surroundings of the Southern French coastline. Plus, I got to try out the Roxy activewear, which is absolutely gorgeous. As someone who had previously associated the brand with surfing, snowboarding and skiing clothing; it was exciting to discover their activewear range and get to put it to the test. It passed with flying colours!
Let me know your thoughts on the Roxy kit and what you think my next fitness challenge should be! You can see a mini video of the event on my instagram and a full length one on my YouTube.
Zanna xx