Perhaps it is a lockdown thing, but right now I am in a cookbook phase. I love nothing more than sitting down and flicking through pages full of recipes at the weekend, then picking out a handful of new ones to try each week. The way I see it, this slower time is my opportunity to broaden my recipe repertoire. I have rotated the same meals for the past few years, so I am challenging myself to try new things, and absolutely loving the process. If you're looking to try some new plant-based recipes, hopefully this cookbook line up helps you out.
Doctors Kitchen
I am not a woman who wants to slave over the oven for hours, which is why I love the ease and simplicity of Rupy's nourishing recipes. I have used his original Doctor's Kitchen book for years, but since his most recent book came out, 3-2-1, it has become a staple in our kitchen. Each dish is not only delicious but packed full of goodness, my personal favourites include the Gochujang Tempeh with Baby Aubergine and the Massaman Cauliflower. Just a heads up that Rupy's recipes aren't exclusively plant-based, and there are a handful of meaty meals between the pages. However, the vast majority are focused around plants or are easy to modify.
Deliciously Ella
I regularly whip up recipes from a range of Ella's cookbooks, but by far my most used one is The Plant-Based Cookbook. Every single dish I have created has been both simple and delicious. I love that the book has a huge range of salads and the warming stews and curries section is by far my most used! I recommend checking out The Rainbow Salad and the Sri Lankan Curry – they're on a regular rotation in our household.
One
This is my most recent cookbook discovery and I am currently working my way through numerous recipes from it! One is based around one pot, one pan and one tray meals. They're all vegetarian and vegan, with a focus on low waste and eco-friendly cooking. I have to admit, some of the recipes are a little longer and more complicated than I usually go for, however they're 100% worth the effort! Everything I have made so far has been delicious, with a personal favourite being the Carrot & Peanut Nasi Goreng.
The Green Roasting Tin
I bloomin' love a traybake, they're such an easy way to make a delicious meal. So imagine my delight when I discovered a cookbook which is FULL of purely traybake recipes – the dream! The Green Roasting Tin is broken down into "quick", "medium" and "slow" chapters under wider vegan and vegetarian headings. They're all super simple, just prepare the ingredients and whack it in the oven. Bosh! I recommend trying the Crispy Tamarind Sprouts with Peanuts and Shallots and the Miso Aubergine with Tofu, Sesame and Chilli.
Eat More Plants & Plant Powered
It would be rude not to mention my own cookbooks in here! My first book Eat More Plants is focused around wholesome and nourishing meals which are simple to make, from quick breakfasts and on-the-go lunches through to showstopper dinner party dishes. Plant Powered also has a range of simple but delicious meals, this time with an emphasis on a higher protein content to help fuel your active lifestyle. Each recipe comes with nutrition nuggets and ingredient substitutions, and doesn't use any bizarre or hard to get hold of ingredients.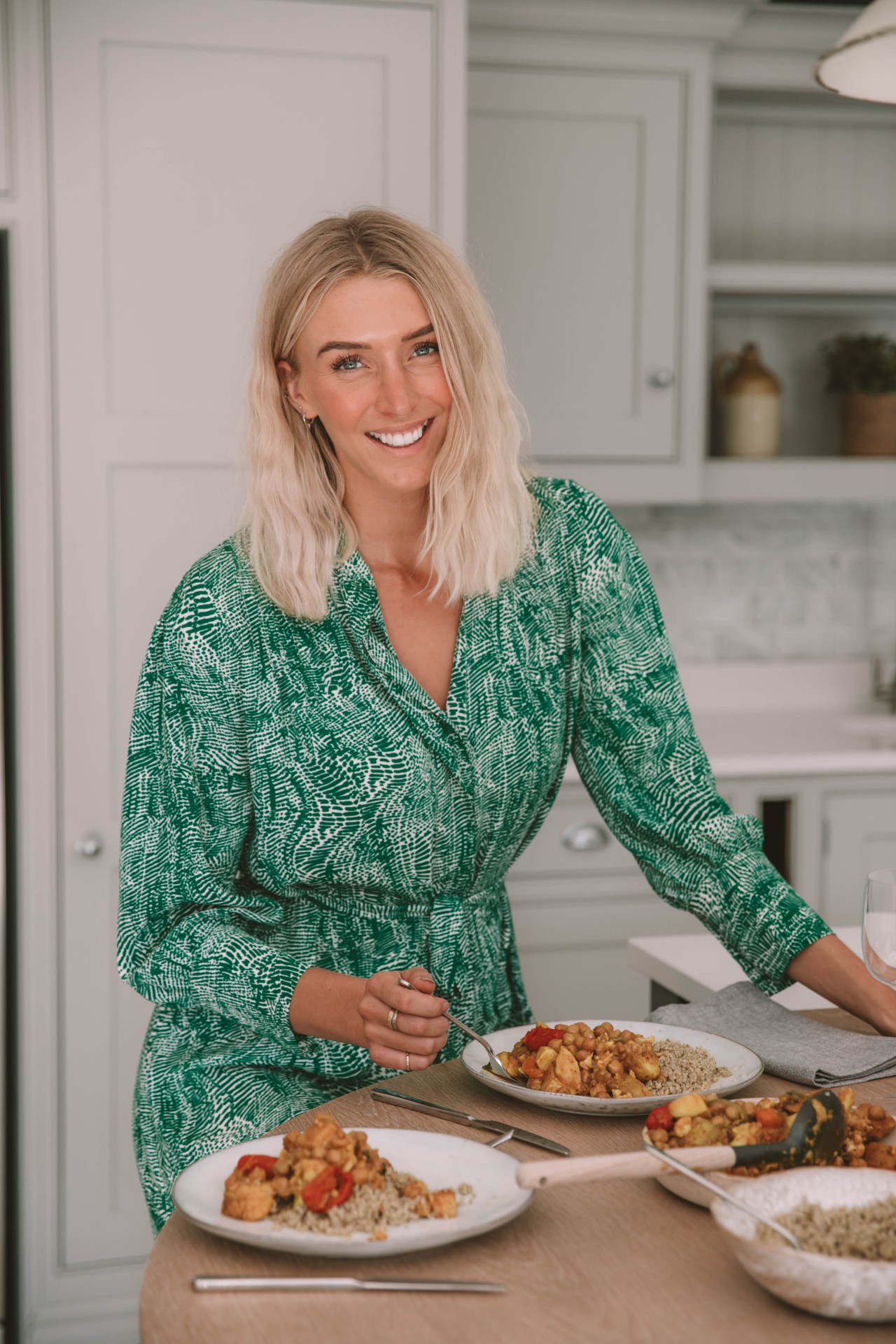 I typically pick out three new recipes a week that I want to try, pick up the ingredients during our weekly shop and then incorporate the meals into the coming days. I have already discovered some absolute gems, and I can't wait to see what else I cook up.
SHOP MY FAVOURITE PLANT BASED COOKBOOKS

If you have any plant-based cookbook recommendations then hit me up on @zannavandijk.

Zanna x