I just returned from the most incredible 10 days on the New Horizon Escapes fitness retreat in koh Samui, Thailand. As part of our itinerary, we had tonnes of fun activities scheduled in. No two days were the same and we were never short of things to do. As always, I have added a fitness twist to these recommendations for if you want an active holiday. If you're heading to this beautiful island be sure to add these to your hit list!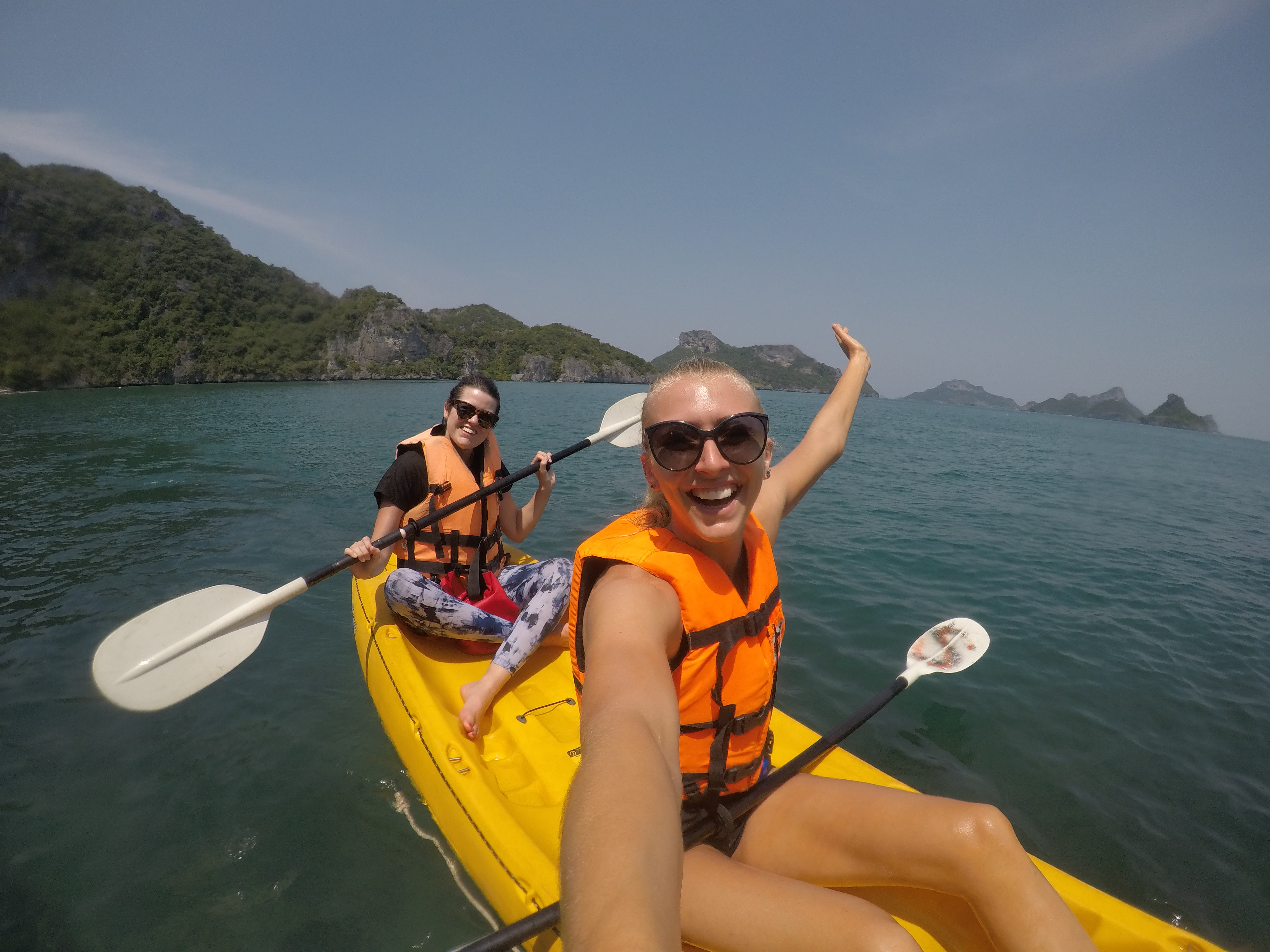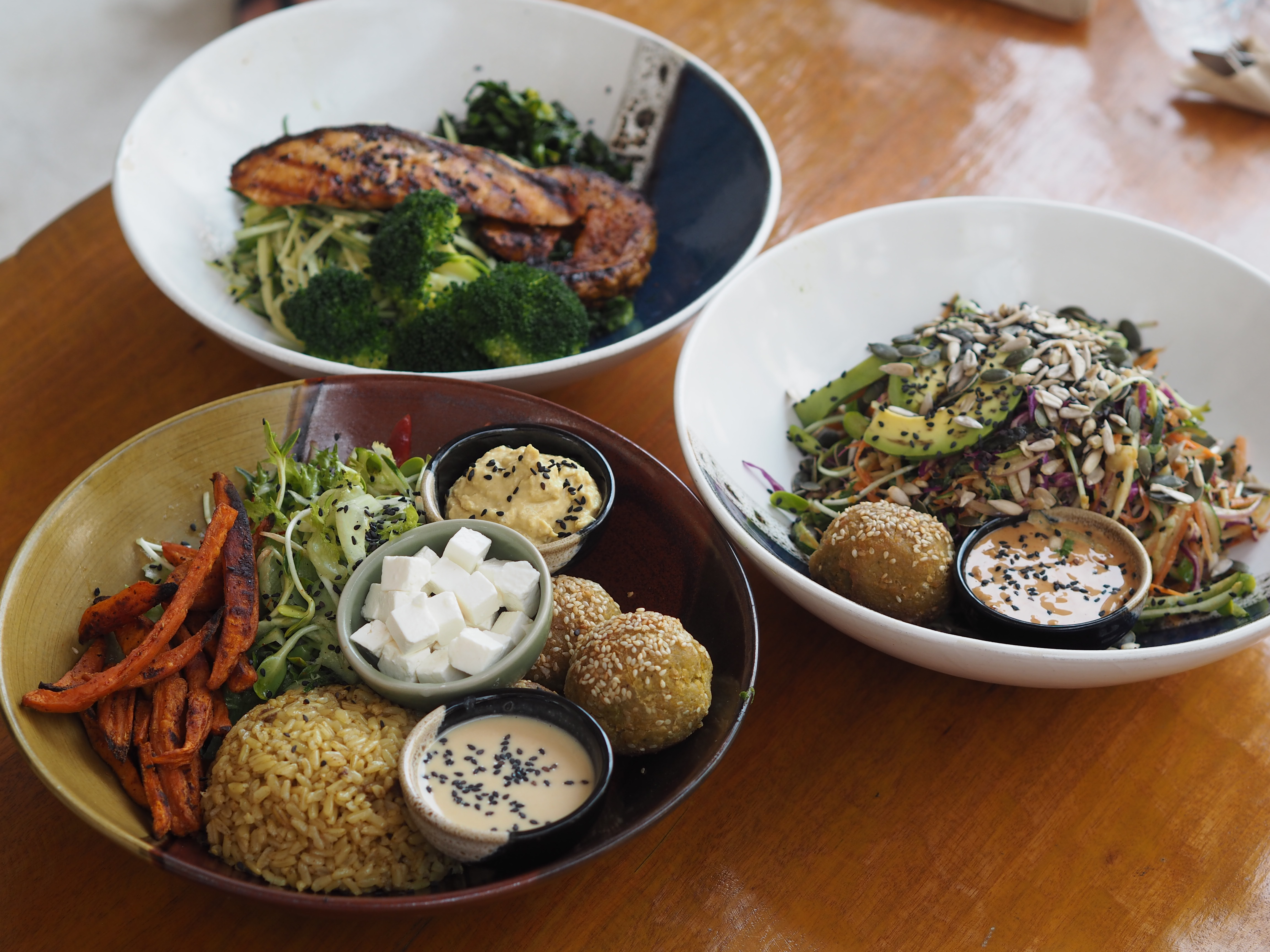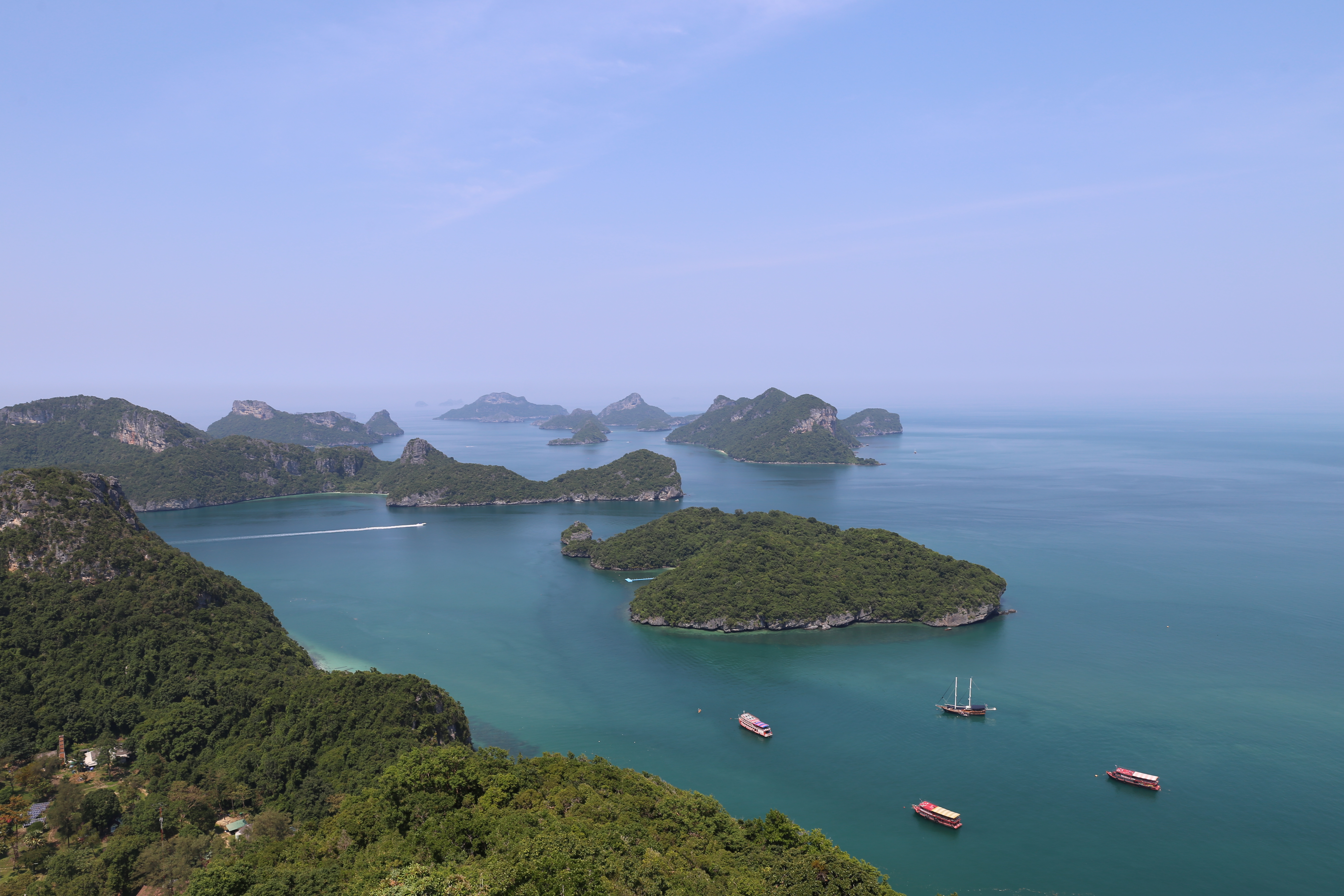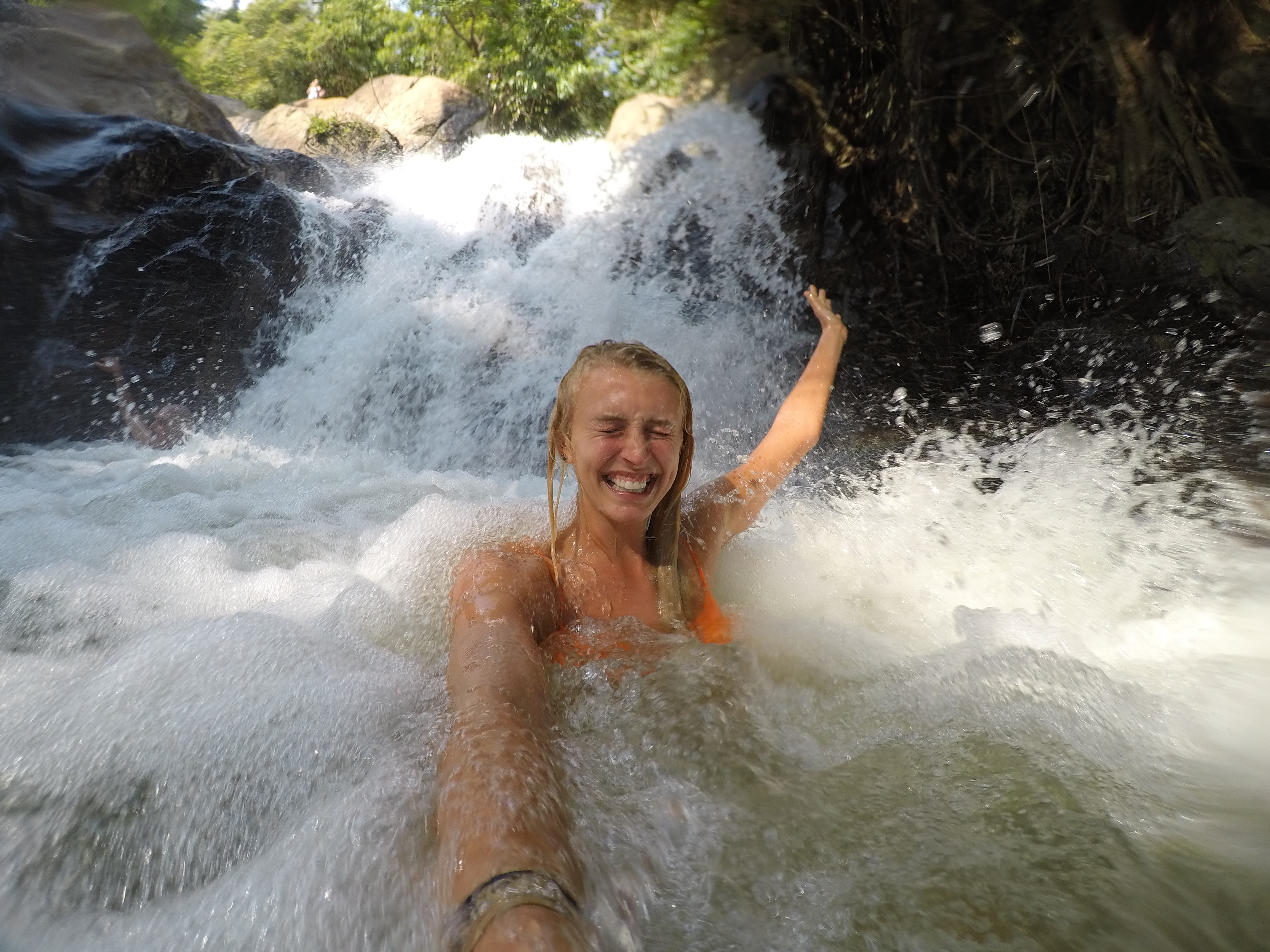 Explore The Food Scene
The food in Thailand can only be described as authentic. You can pick up a fresh Pad Thai on a street corner for practically pennies. I highly recommend you head to the smaller spots down the back streets and in villages to get a true Thai experience, rather than the larger more westernised restaurants in the town centres. If you're looking for something healthier, check out my healthy cafe guide which features four insanely delicious spots on Koh Samui.
Ang Thong National Marine Park
This beautiful archipelago of 42 islands out in the ocean reminds me of Halong Bay in Vietnam. You can join a tour or hire out a private boat to take you there, where you can swim in the warm ocean, relax on remote beaches, hike through caves up to stunning view points, kayak along the coastline and explore crystal blue lagoons. It feels like you have stepped into a postcard.
Take A Hike
Outside of the towns, Koh Samui is covered with dense jungles which are crying out to be explored. I recommend using a guide such as Samui Hiking to take you on safe routes. You can climb up mountains and trek up to waterfalls, all while surrounded by incredible scenery. Be sure to hike early in the morning to avoid the blistering heat in the middle of the day.
Train
There are tonnes of gyms all across Samui, with all training styles covered. Why not try traditional Muay Thai? It makes you feel like a badass while giving you a good workout. Or give Crossfit a go at the new Crossfit Triple Shot gym, right on the main road. They offer walk-in classes as well as open gym sessions, so you can get a taste of this challenging form of training. If you just want to lift, Elite Fitness have two gyms on the island which have every single piece of equipment you could ever imagine. They're a gym-goers dream.
Fishermans Village
This is my favourite area on the island, as it reflects true Thai culture and avoids the mainstream chain shops found elsewhere on the island. The narrow streets are lined with unique boutique shops and independent cafes, and are the perfect spot to pick up some gifts. Be sure to walk through Blue Vanilla gift shop to the back, where theres a hidden cafe with a sea view.
Swim In Waterfalls
The mountainous nature of Koh Samui means there are tonnes of beautiful waterfalls to be explored. Hiking tours can take you to some of the lesser known ones, but if you're looking for convenience then you can drive right up to Namuang Waterfall and hop in for a swim. Take your go pro to get some epic photos!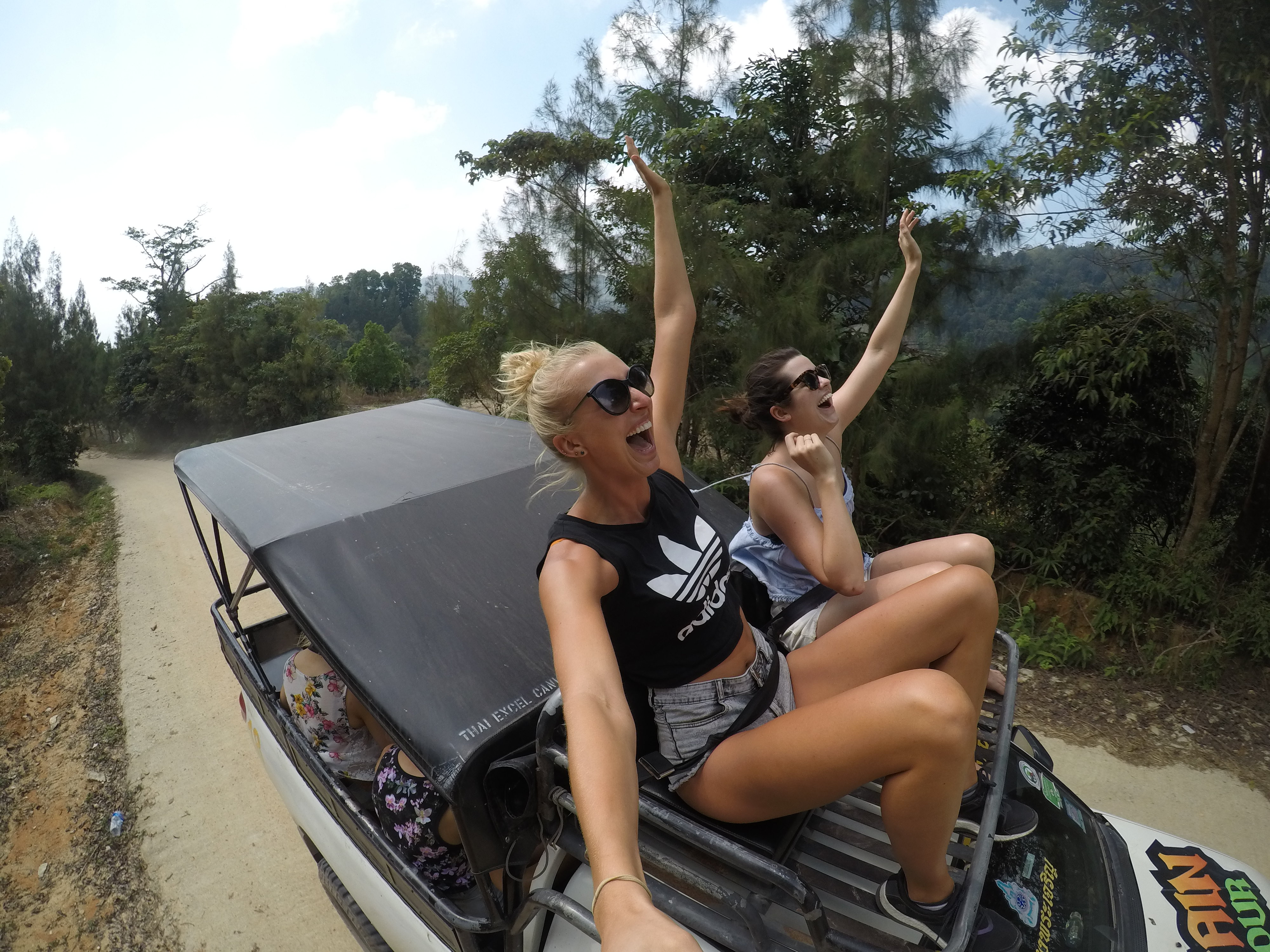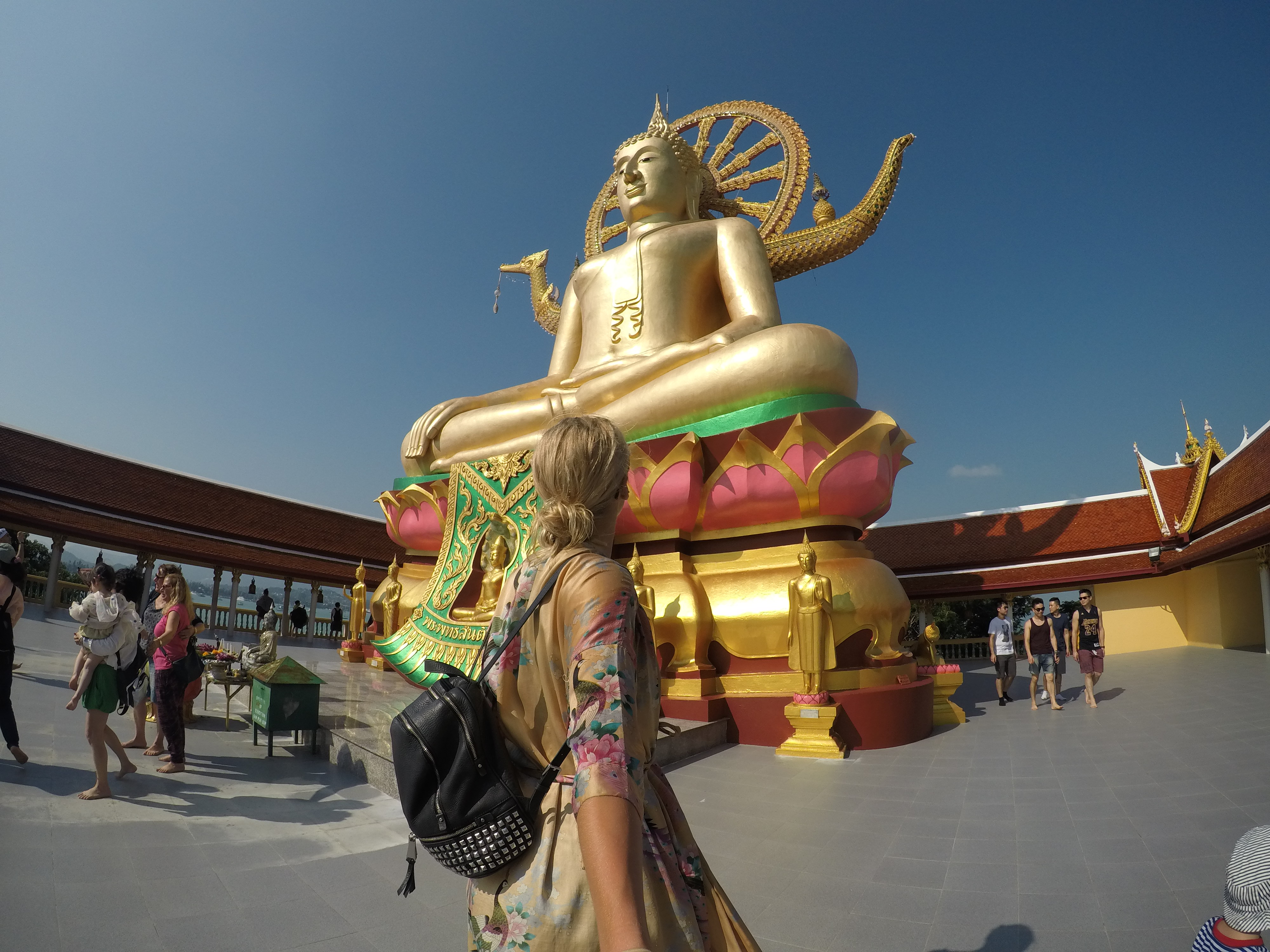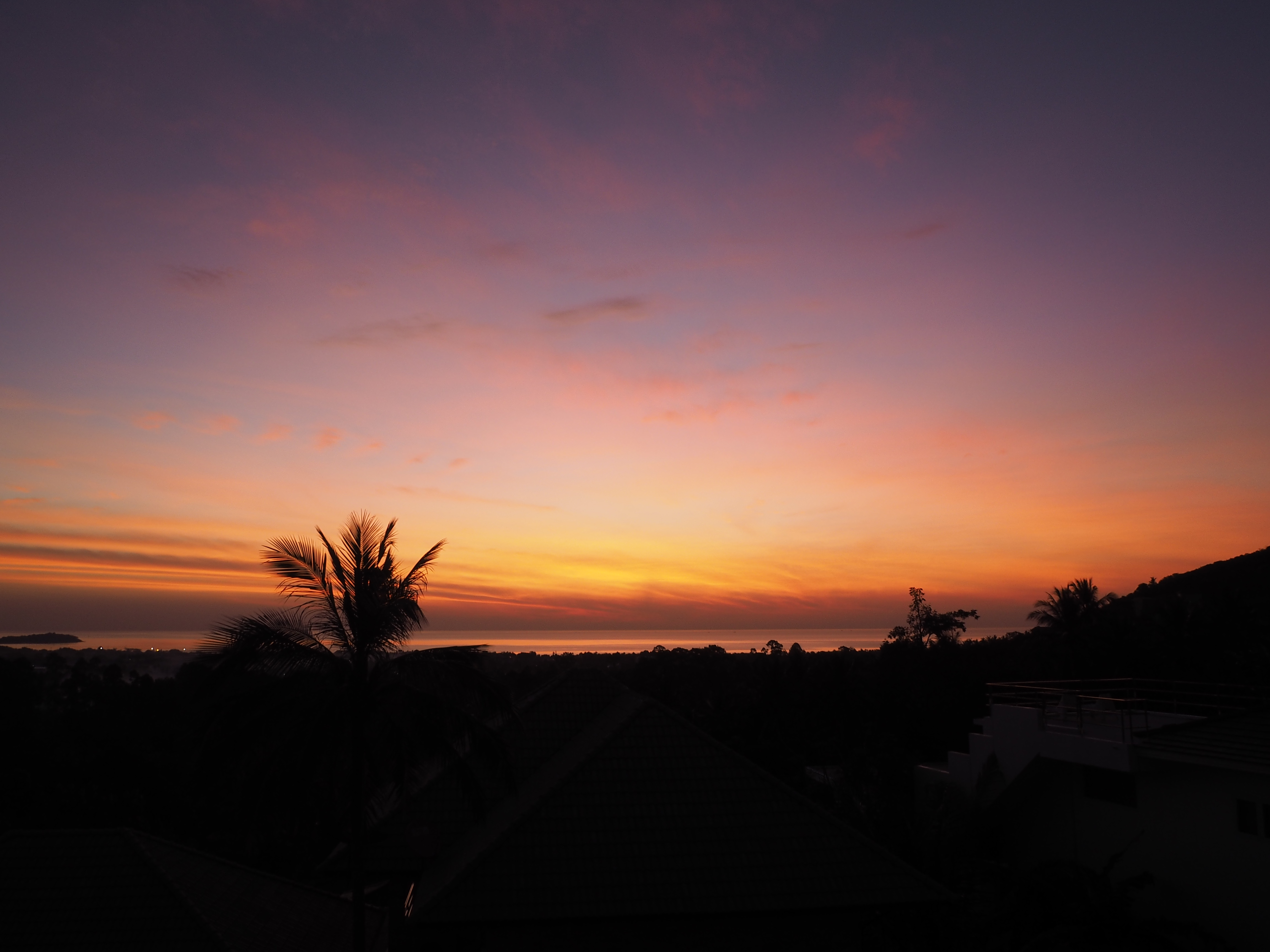 Get A Massage
Massages in Thailand are ridiculously cheap. I had a 90 minute full body deep tissue massage for £15! A short walk down any populated street will inevitably lead to a massage parlour. Pop in and grab yourself a bargain!
Shop Til You Drop
The high streets across Samui offer a whole host of different independent local shops. Many of these are full of tat, but a few have more unique hand-crafted goods at bargain prices. You just have to dig around. In town centres you can find day markets and night markets (be sure to head to the evening market in Fishermans Village on Fridays). Check out the beautiful dream-catchers on offer and don't forget to have a cheeky browse of the fake handbags!
Hire A Moped
Now I am not going condone driving a moped unless you have the correct travel insurance and a license. However, if you do want to hire one, they can be as cheap as £3-5 a day. They are super fun and allow you to explore the island on your own terms. Plus you feel pretty cool driving down the streets on your bike! Just make sure you practice on the quiet back roads before you venture onto the manic main roads, as it all gets a bit crazy on there! Once you're confident, drive to some of the islands viewpoints such as Samui Viewpoint and Lamai viewpoint which provide stunning views of the island.
Enjoy A Thrill Ride
On our final day we did a Jeep tour across the island and it was incredible. Definitely one of the highlights of our trip! Make sure the Jeeps you go on have the aptly named "death seats" on the roof which you can sit in. They literally feel like you're on a rollercoaster and certainly get your adrenaline pumping! I loved them. Our Jeep tour also took us to the highest point of the island for a cooking class, which was another highlight of the trip and something I highly recommend. Nothing tastes better than fresh Thai food which you made yourself!
Get Wet!
You're on an island. Surrounded by the sea. Take advantage of that! Sunset paddle boarding was absolutely stunning, and provided a fun full body workout. You can also try various watersorts, hire Jet skis or hop on a kayak.The possibilities are endless.
Experience Thai Culture
Koh Samui is saturated with traditional Thai culture, and it would be a shame not to experience it. I highly recommend visiting the Big Buddha temple, Tarnim Magic Garden and the Mummified Monk. There are also numerous other temples scattered across the island (such as Laem Sor Pagoda and the Wat Rattanakosi) crying out to be explored, just don't forget to cover your knees and shoulders when you enter them.
I experienced all of these awesome activities through the New Horizon Escapes fitness retreat. If you want to join me in Koh Tao on the next New Horizon Escapes retreat in Thailand this October you can use the code ZANNA100 to get £100 off! Come and train with me in paradise!
Zanna x