Now I know I only spent four days in Rome, but it is safe to say that I pretty much ate my way around the city! I managed to hunt down the best gelato, coffee and pizza in town and uncover some hidden gems along the way. Be prepared for a serious food coma…
Healthy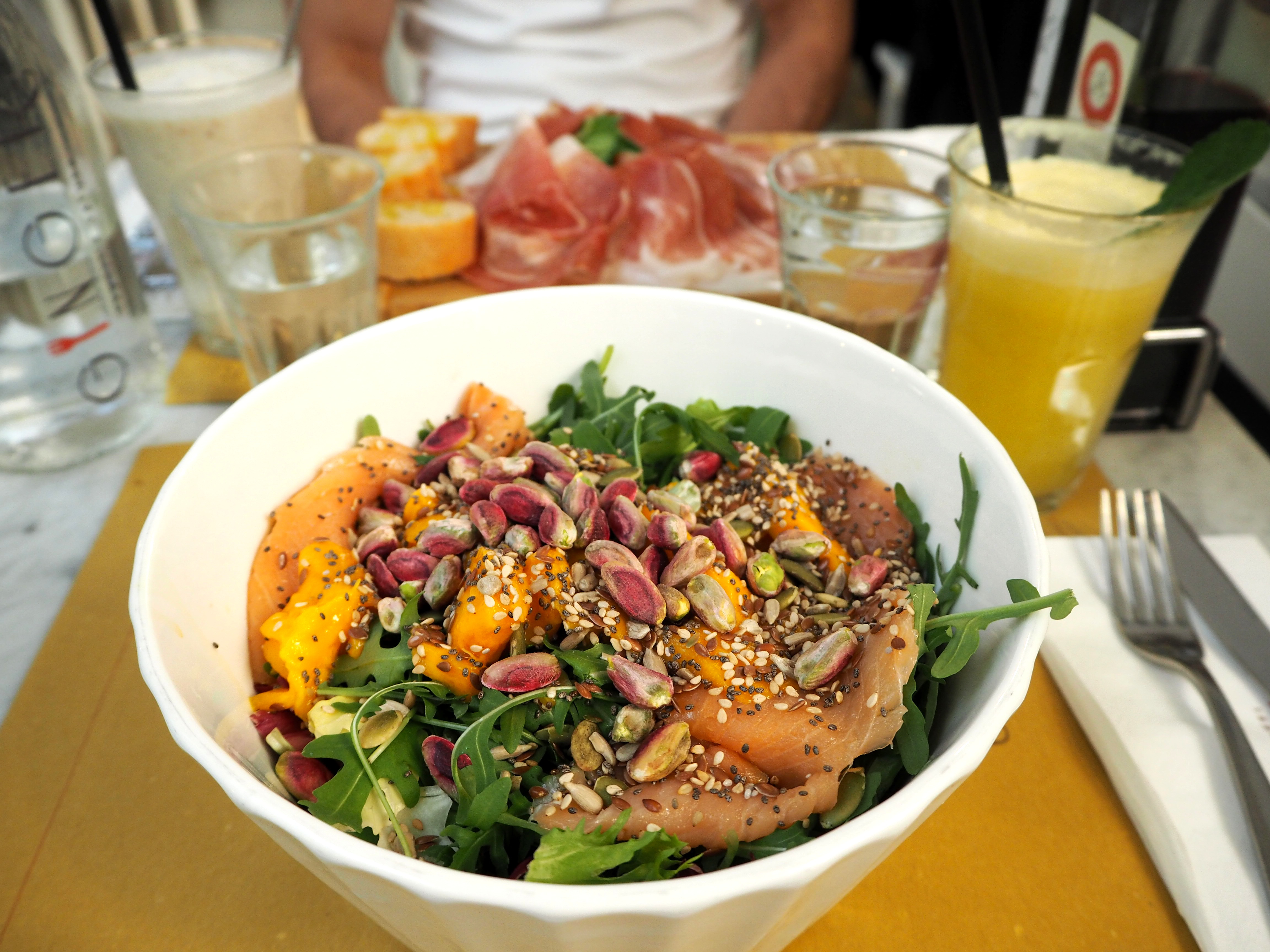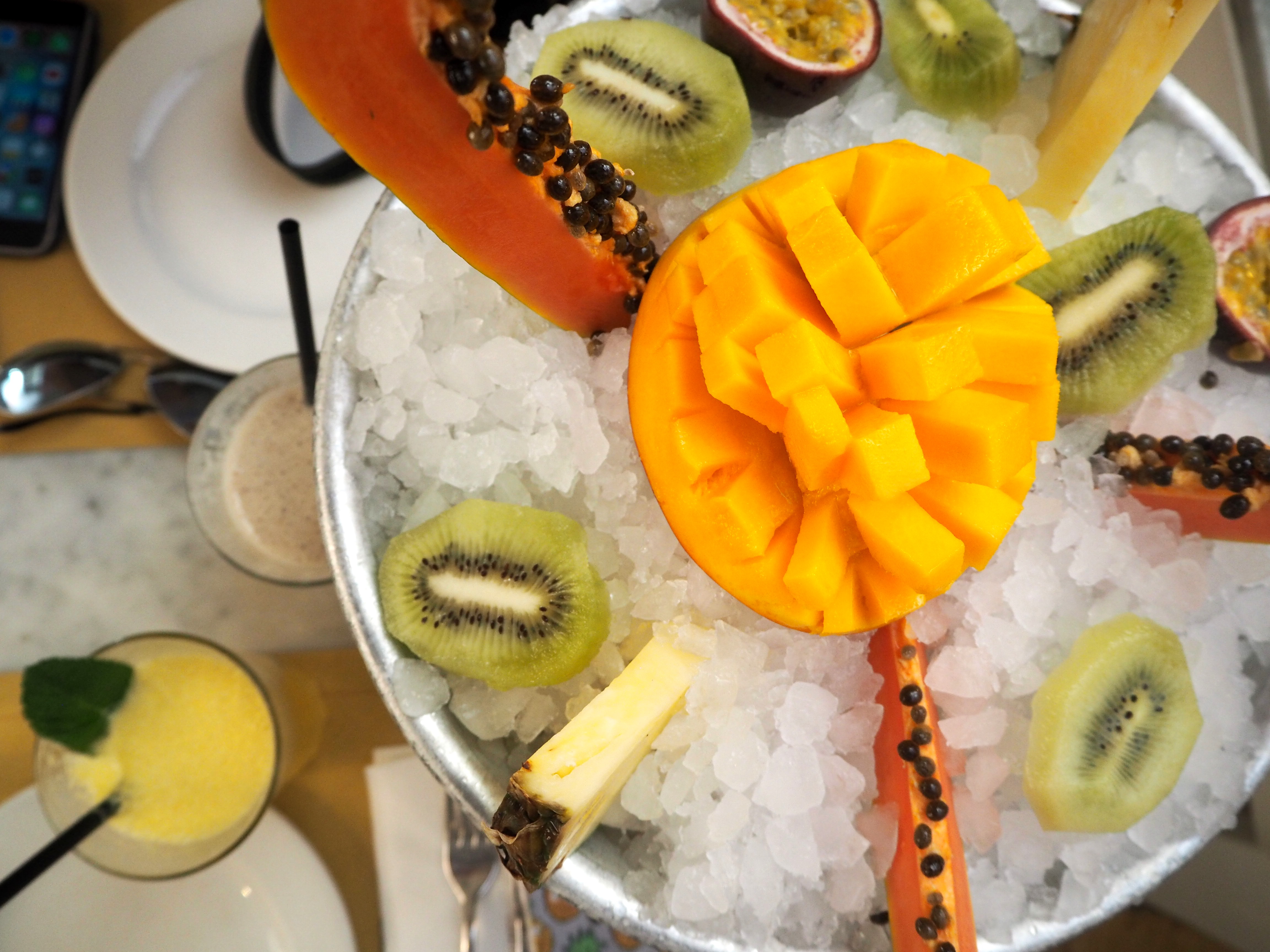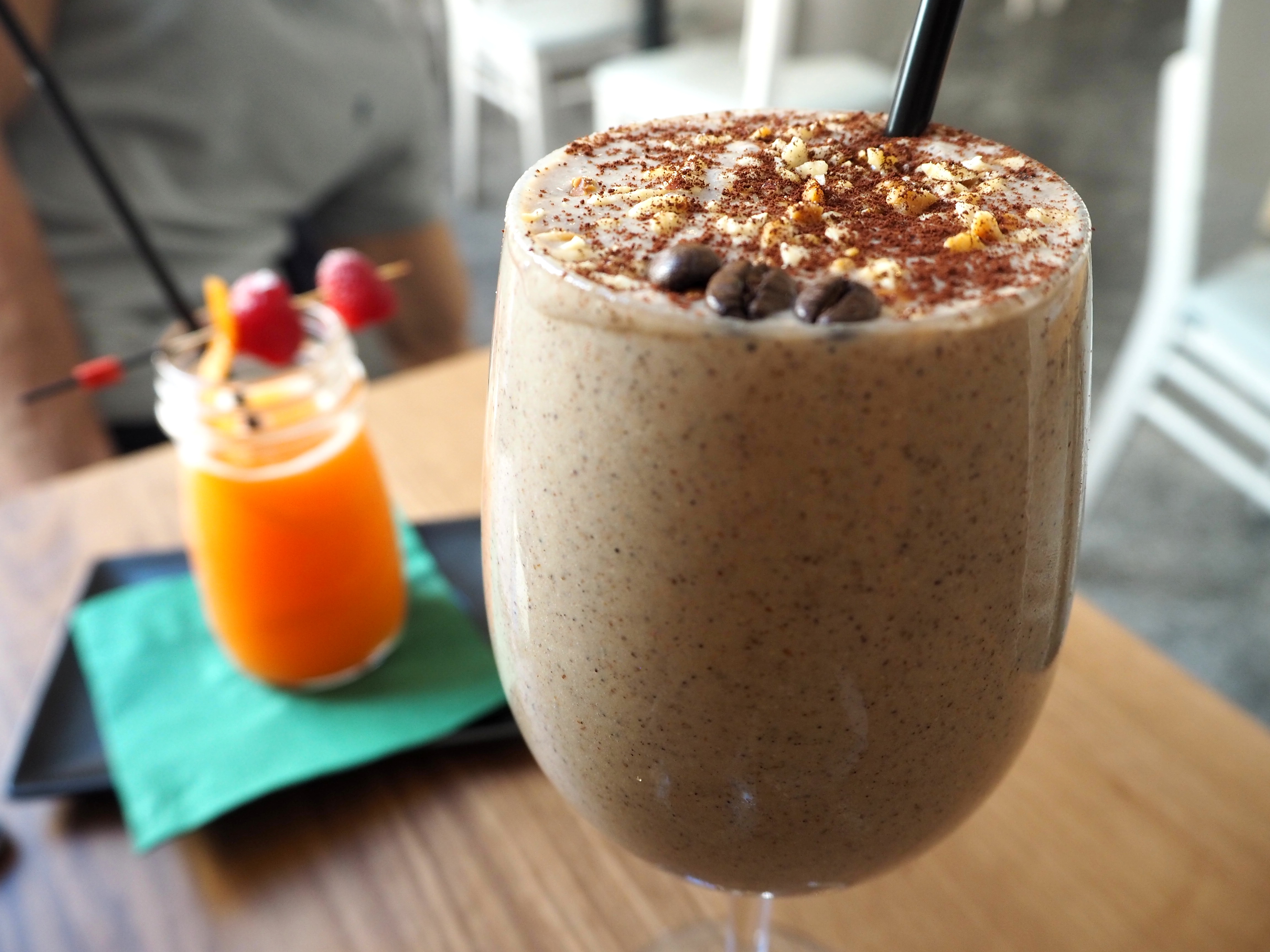 Let's start off with a couple of token healthy restaurants which I guess I have to include since I'm a fitness blogger! My ultimate favourite find was Ginger, a small restaurant on a back street near to the Spanish Steps. It was crammed full of locals which is always a good sign. Serving up delicious fresh fruit platters, huge salads crammed full of goodness and amazing juices and smoothies (among with a whole host of other delights); this is the place to go if you need a nutritous meal. I loved it so much that I went back twice.
I also managed to find a vegetarian restaurant called il Margutta just off Piazza de Popolo which boasts an impressive buffet selection including every salad under the sun! They also make a mean smoothie (my favourite was the cacao, banana, date ands coffee concoction) and serve matcha lattes for when you're feeling obnoxiously healthy.
On the slightly less healthy end of the scale, we found a gourmet popcorn shop called Fol, again near to Piazza de Popolo. They offer a selection of fresh popcorn in a wide array of flavours from strawberries and cream through to dark chocolate orange. Admittedly, they're smothered in sugar but they taste pretty damn amazing! Head in and try and sample, I bet you'll leave with a bag full of goodies!
Drinks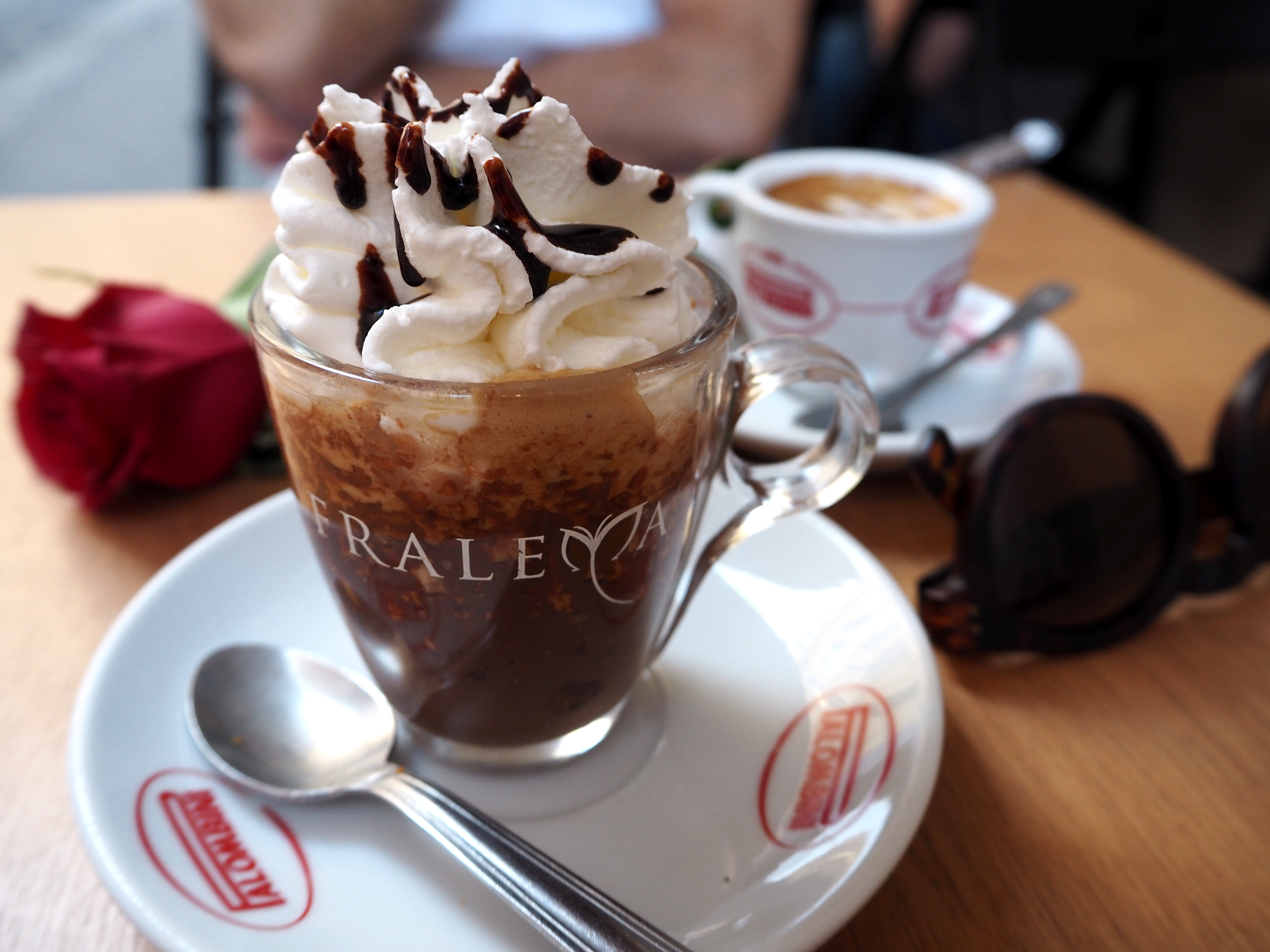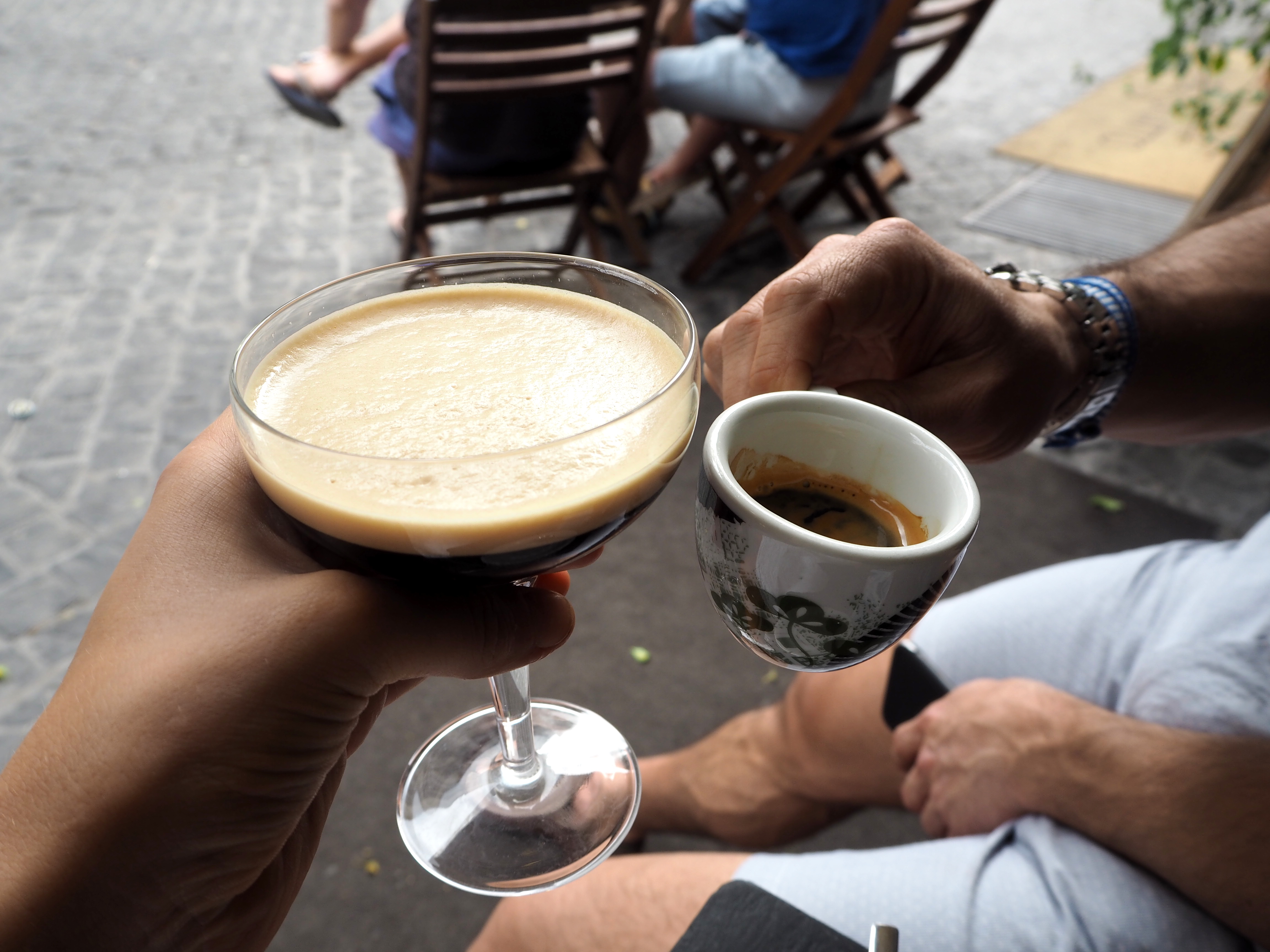 When you're spending all day on your feet wandering the streets of Rome, you need regular caffeine boosts! My personal favourite coffee spot was Caffe Ripetta on a back street near Palazzo Borghese. They have an extensive menu and I adored the "espresso with nut syrup" which basically tasted like creamy amaretto-y coffee. Lush. Another great spot for a daytime drink is Salotto 42 in Piazza de Peitra. It is a small bar with outdoor seating which overlooks il Temple di Adriano, a spectacular sight. They serve fresh coffee and delicious smoothies and the atmosphere is buzzing.
For an indulgent evening drink, head to the Stravinskij bar inside Hotel de Russie. They have a beautiful candlelit outdoor seating area (which also has a resident cat… a personal highlight for a crazy cat lady like me!). The surroundings are gorgeous and I recommend using it as an excuse to dress up. I warn you though, their cocktails are lavish and luxurious …and come with a price tag to match!
Traditional Italian
By Day: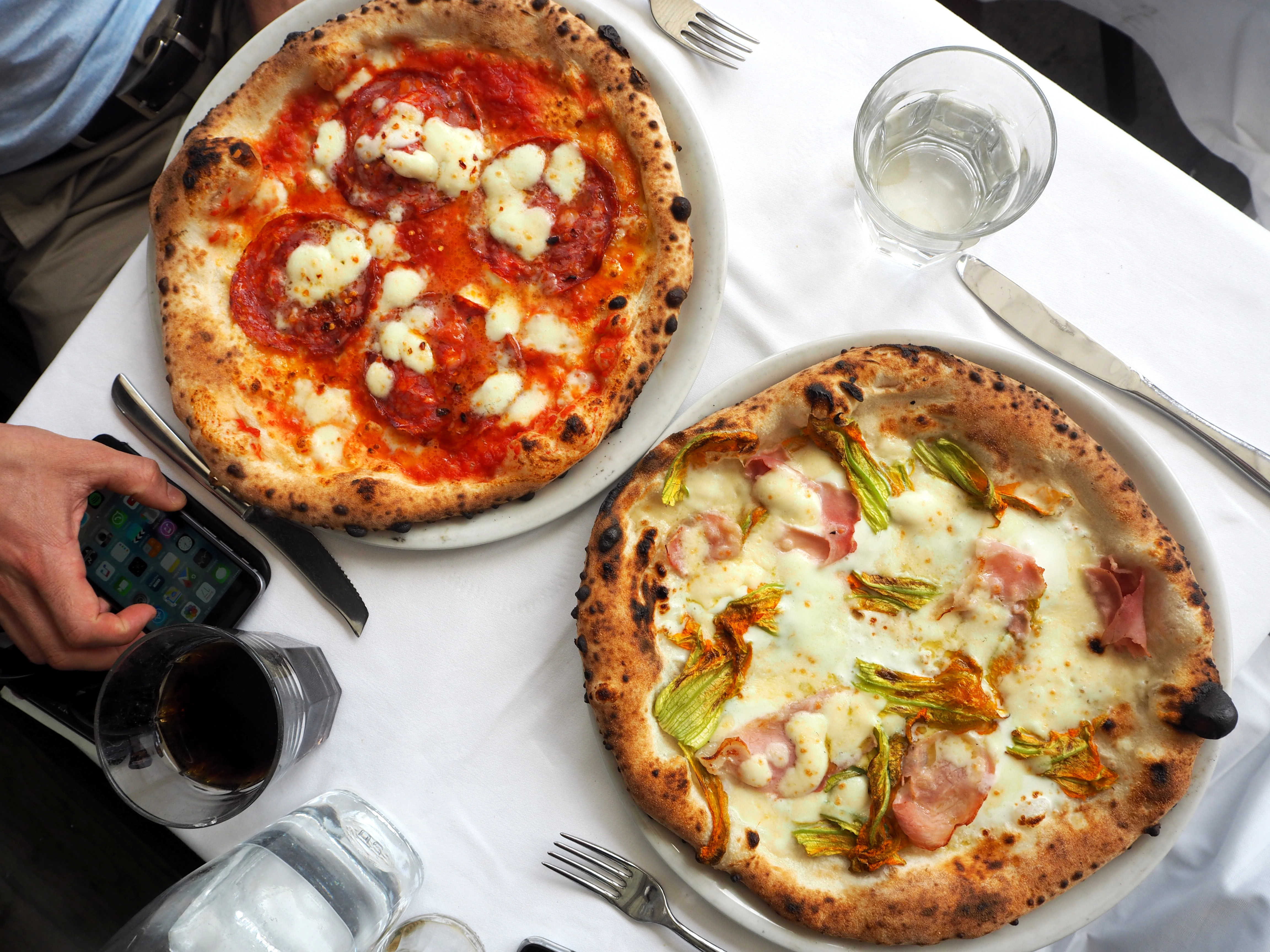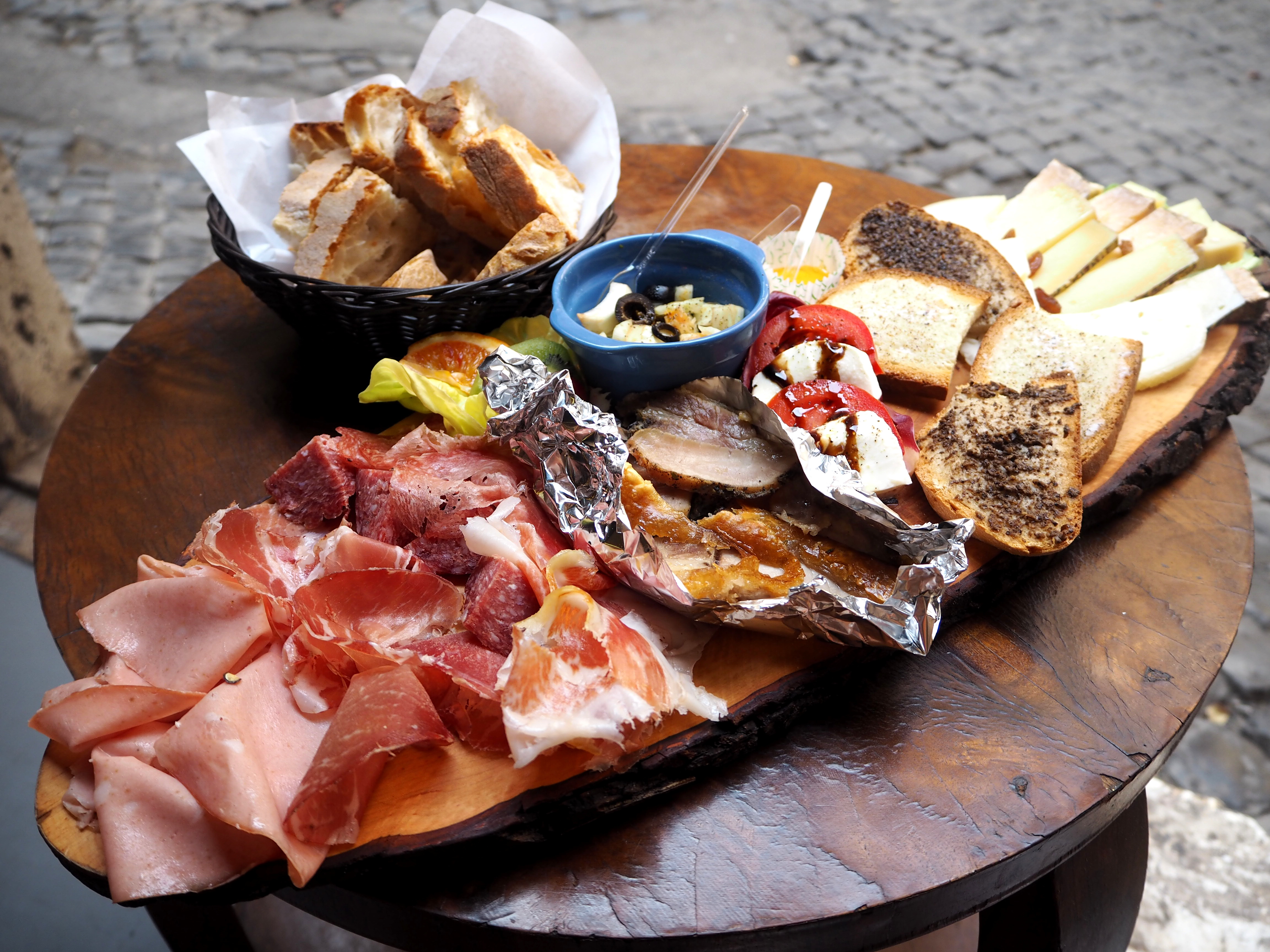 For the best pizza in town, head to PizzaRé or Gusto. I recommend trying a topping which features courgette flowers which are surprisingly tasty. If you're looking for an epic meat and cheese board, head to the specialist team at I Pizzicaroli who certainly know their salami from their proscuitto. Plus they have a cute little alcove outside their restaurant where you can sit away from the hustle and bustle of the city. For fresh traditional Italian food head to Babette. They have an amazing buffet and their homemade bread is the best I tried. Request to sit outside as they have a hidden terrace out the back, but it gets full quickly so book to guarantee a seat.
By Night: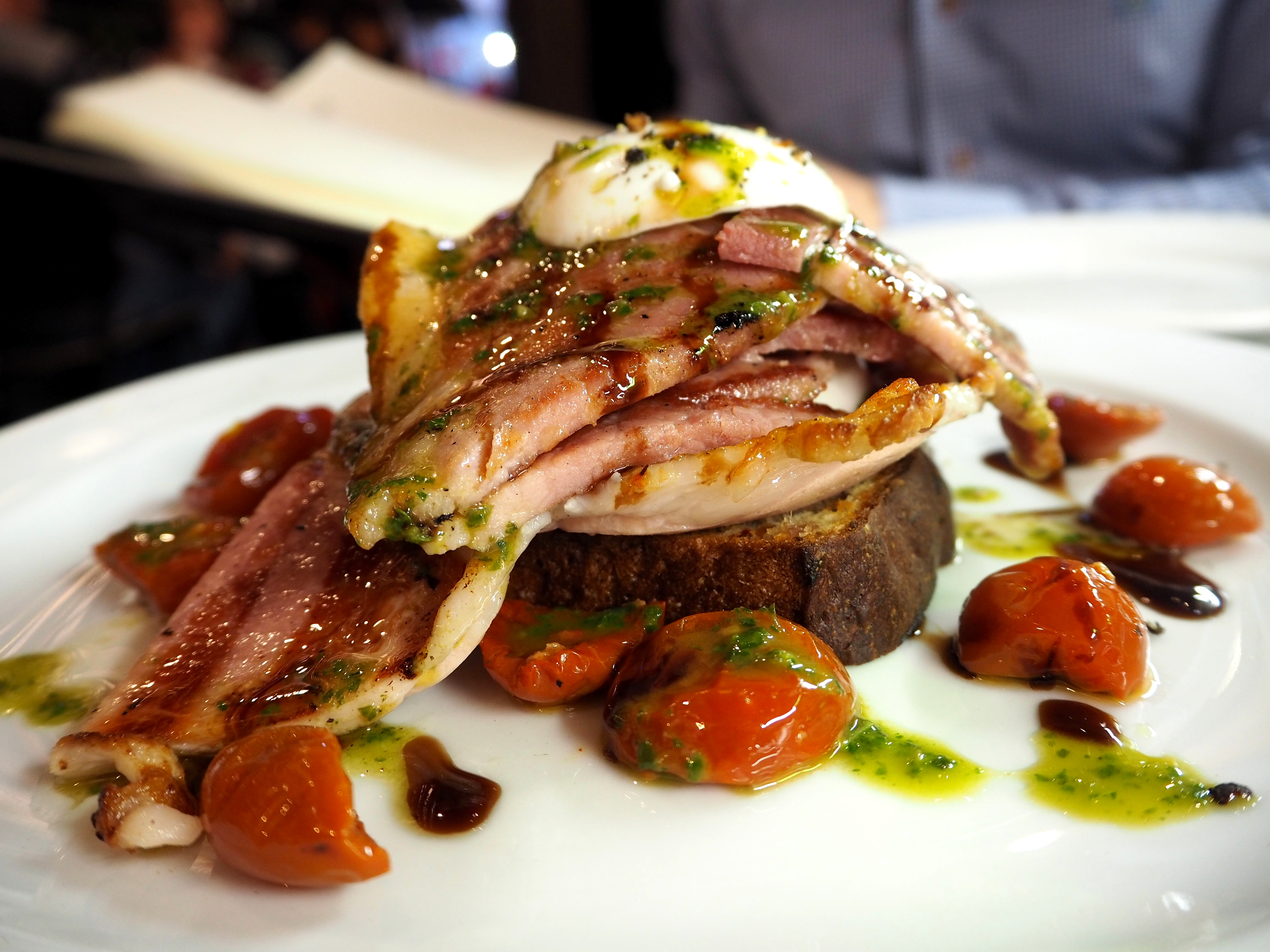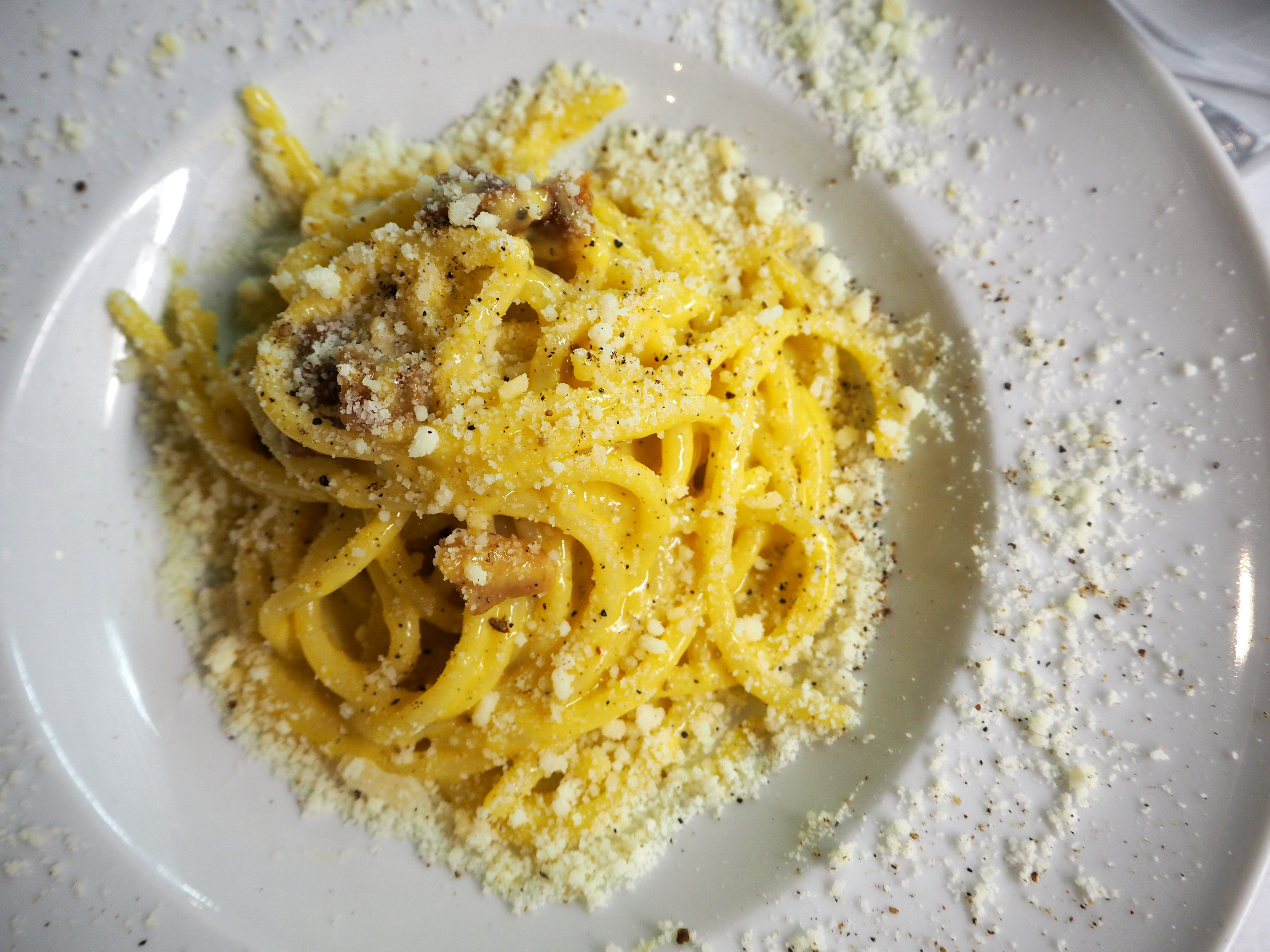 Ahhh dinner, the best meal of the day! In Italy they don't just have starters, mains and desserts; they have antipasti, first courses (usually pasta), second courses (usually meat) and then desserts. It can be a bit much to handle so Ant and I shared antipasti and first courses and then had our own meats before heading out into town for gelato each night.
If you're near the Pantheon, I recommend heading to De Armando el Pantheon and trying their mozzarella and anchovy brucetta which is heavenly. Nearby there is also Roscioli which was my favourite restaurant of the whole trip! Their pasta carbonara is insanely good and you have to try the mozzarella hamburger which is basically layers of meat and cheese layered up! They also have a deli which I recommend purchasing high quality olive oil and balsamic from. Finally, if you're around Castle Sant'Angelo then head to L'arcangelo which is a cosy family-run restaurant serving up incredible traditional Italian food. Their gnocchi is to die for and the steamed pigeon is surprisingly delicious. All three of these restaurants require advanced bookings since they're so popular so be sure to call ahead.
Gelato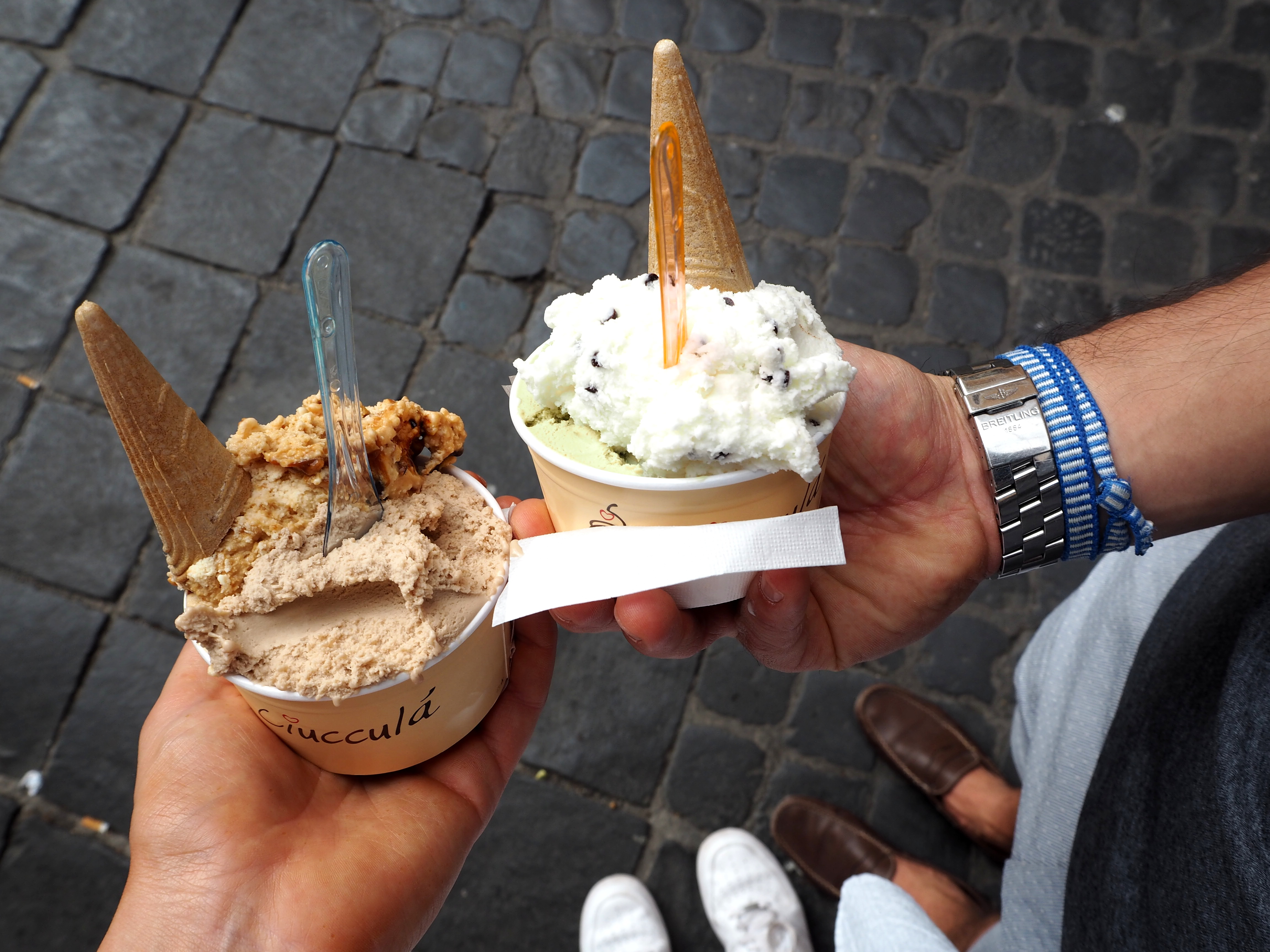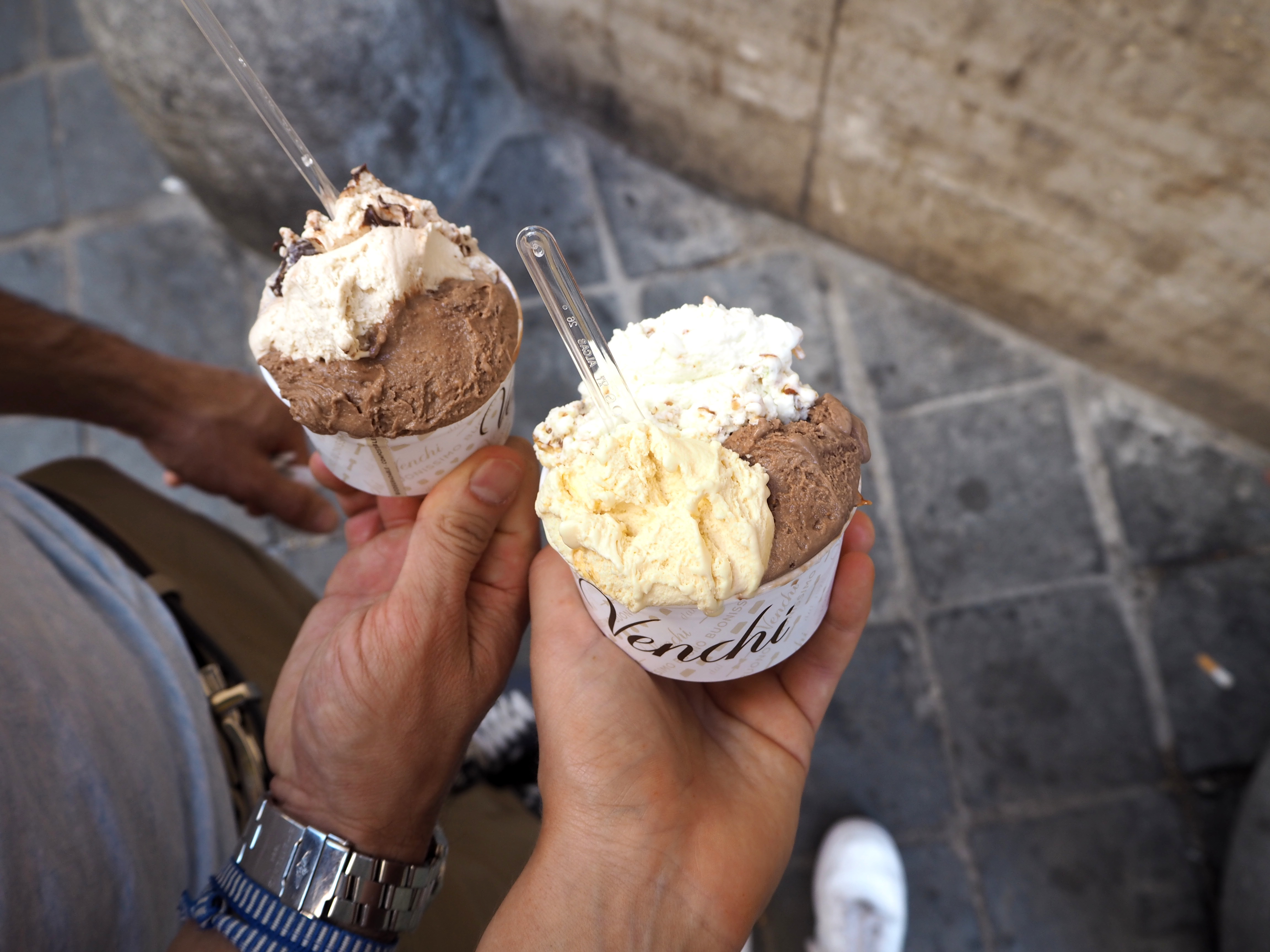 Finally, let's talk about ice cream! I had it once or twice a day while I was in Rome and made it my mission to try as many different gelato outlets as I could. I'm not gonna lie, it is hard for ice cream to be disappointing. Who couldn't love a scoop of sugar and cream?! I did have my favourites though.
All my top picks were near the Pantheon. I recommend trying the Snickers flavour from Ciuccula, the White Chocolate from Venchi, the hazelnut from Cambiovita and the Nutella from Giolitti (which literally tastes like pure nutella out the jar!). Of course I recommend supporting local gelato shops before chains, but I simply have to mention the Lindt shop, again near the Pantheon. Their Lindor flavour ice cream is the best thing since sliced bread! It is important to note that in the gelato shops you pay first and then take your receipt to the counter where they serve up the ice cream.
Happy Eating!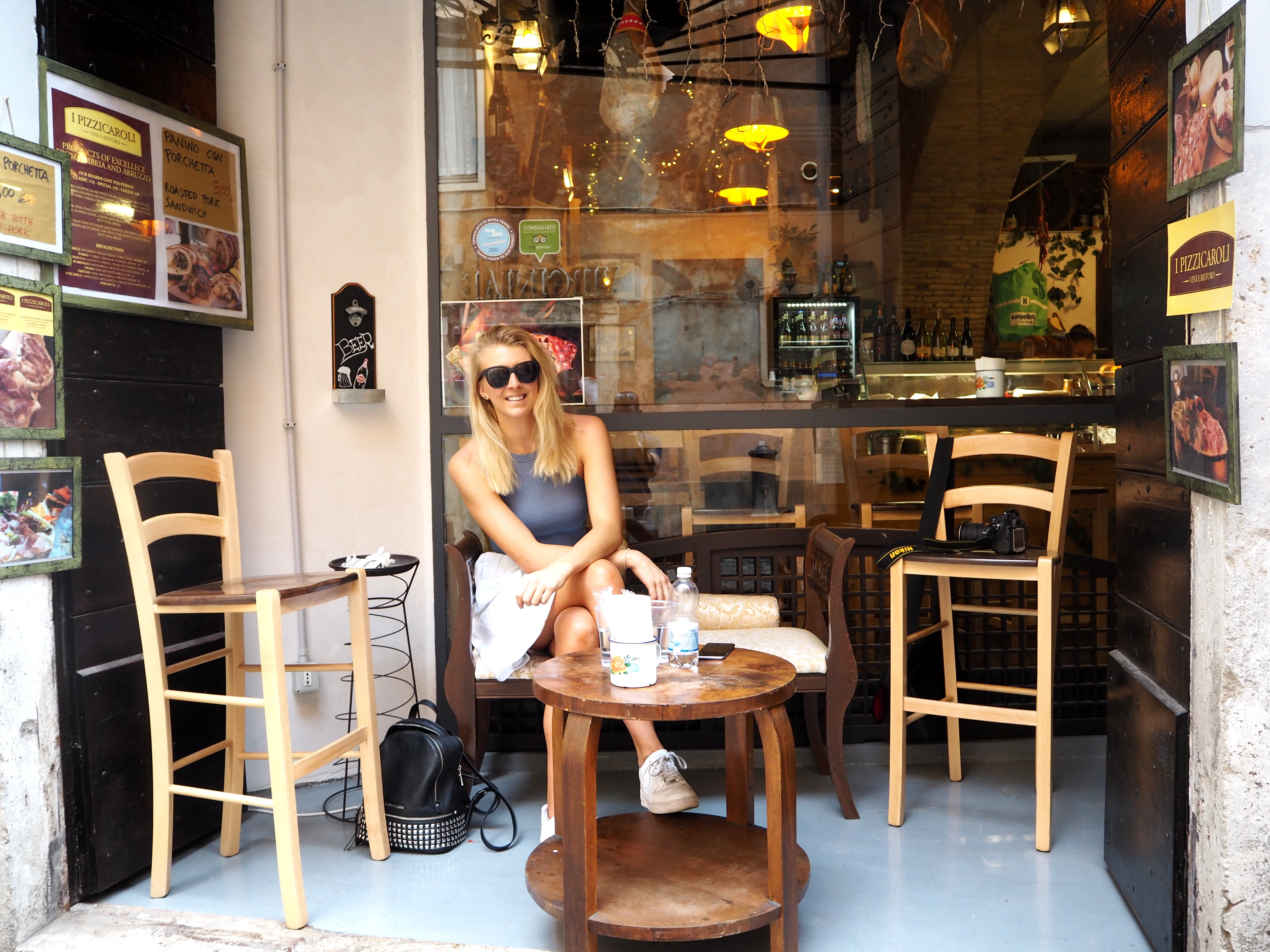 If you're heading to Rome, have an absolutely amazing time and be sure to indulge in the local treats guilt-free. An important part of a healthy lifestyle is having a balance and allowing yourself to enjoy not-so-healthy meals on occasion. Life is for living and food is to be enjoyed, so have that third scoop of gelato and sod the diet!
If you have any recommendations for Rome then leave them in the comments below,
Lots of love,
Zanna xx