Wild swimming, cold water swimming or open water swimming – whatever you call it, it's becoming more and more popular. And for good reason, exposing your body to the cold has a multitude of benefits for both body and mind. But how on earth are you supposed to find a safe and viable spot for a dip? Here are a few key resources which I use to find wild swimming locations:
Wild Swimming Websites. The Outdoor Swim Society and WildSwimming.co.uk both have crowdsourced swim maps of locations across the UK.
Swim Groups. There are numerous local communities for cold water swimming – the most popular being the Blue Tits. Your best bet is to simply search for ones in your area on google, as well as through Facebook. I am a part of my local swim community and we have a shared document which lists all the best local locations.
Social media. You can't beat a good dig around on Instagram. If I am looking into a specific lake, river, beach or waterfall – I will often check out the instagram location tag to see if people have posted photos swimming there.
Books. There are numerous books that focus on wild swimming locations, from broader guides to the UK through to specific reads for regions such as the Lake District and Snowdonia. My personal favourites are the Outdoor Swimming Society book and the Wild Swimming UK book.
Articles & Blog Posts. With the rise of cold water swimming, there are more and more articles and online guides popping up. Simply dig through Google or your preferred search engine and see what you find. I typically search terms such as "wild swimming in XXX" or "wild swimming in XXX blog post" or "wild swim locations near XXX".
Local recommendations. It is always worth asking the locals for their favourite spots, especially if you're exploring a new area. On a recent trip to Northumberland, I asked a pub owner and he recommended a swim location which wasn't mentioned anywhere online. It was beautiful and we had it completely to ourselves!
Self-scouting. This is a recommendation for more experienced swimmers – once you start regularly cold water dipping you will soon find yourself scouting locations. Out on a hike you might see a stretch of river or a mountain lake and either take an immediate dip or go home and research it, before delving in yourself.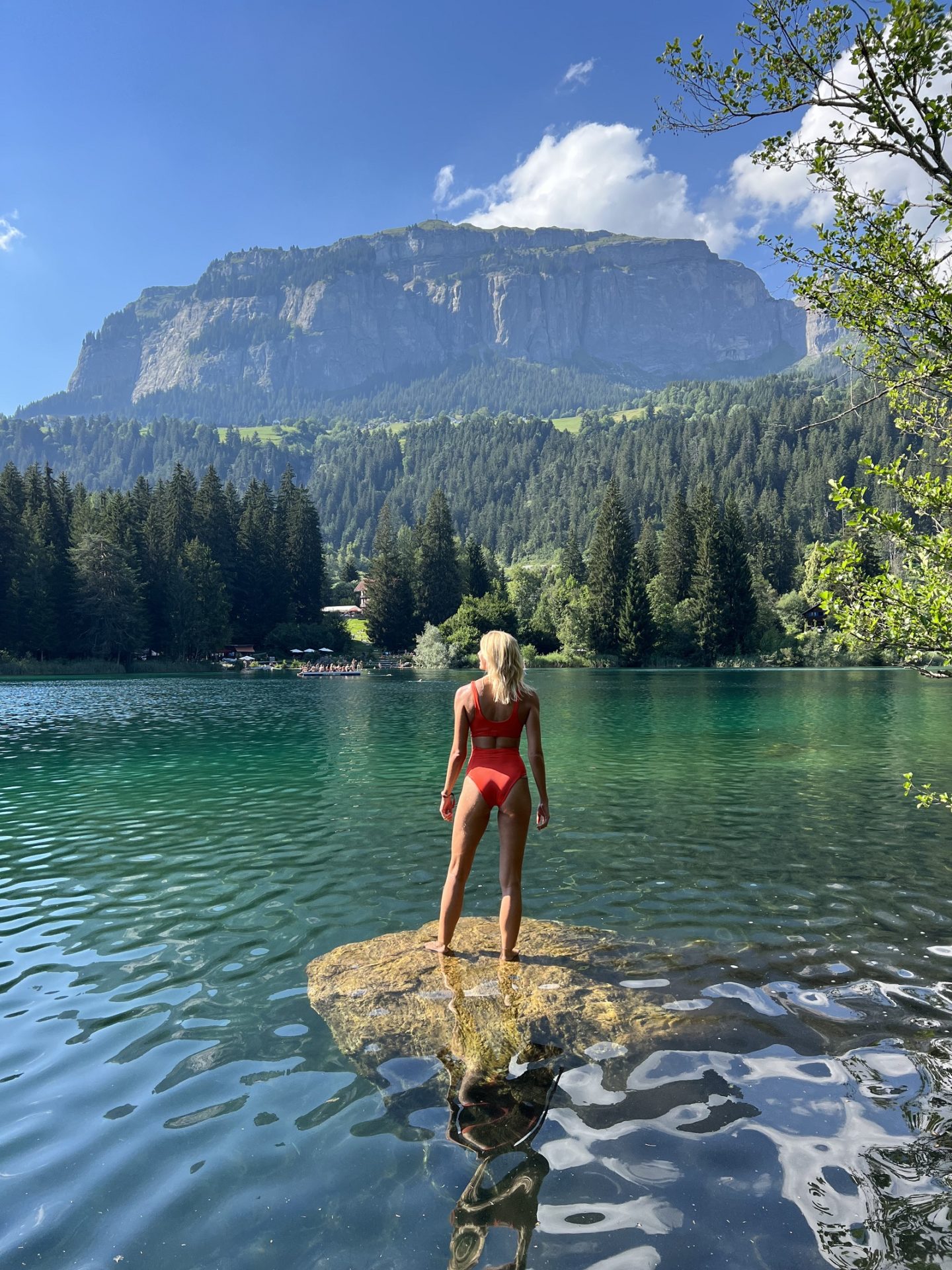 Often when finding locations, especially lesser-known ones, it can be a real case of digging around and using a multi-pronged approach. For example, if I have a hike planned, I will look at the route on Google Earth and see if there's any lakes or rivers en route. If so, I will google these lakes/rivers with "wild swimming" and see if anyone has swam there before. I will also look at the location tag on Google or Instagram and seek out any imagery of people swimming there. It might sound like a lot, but I promise the research pays off!
If you're nervous or overwhelmed, the easiest thing to do is join a local wild swimming group. It is not only more safe and motivating to swim with others, but they will know the best local locations for a dip and you might even make some lovely new friends!