Snowdonia is one of the most stunning regions in the UK. It's home to towering mountains, scenic lakes, dense forests and tumbling waterfalls so there's plenty for any keen outdosor lover to sink their teeth into. I recently visited with my parents for an active weekend, with a focus on easy-to-access hikes and strolls that don't have too much elevation gain. Hence, this hiking guide is a little different from my usual. Instead of focusing on advanced routes, it is jam-packed with beginner-friendly trails for all the family. Enjoy!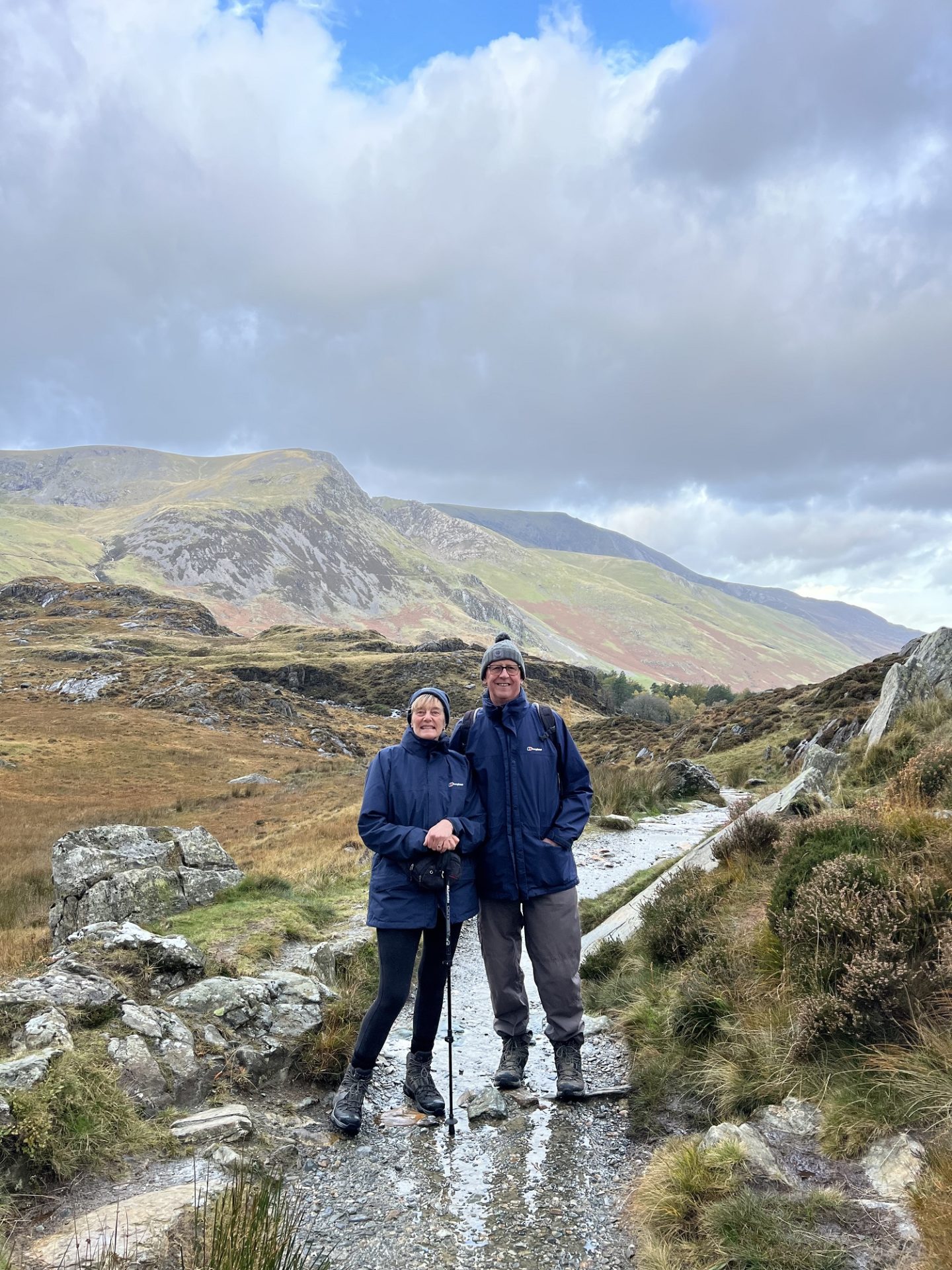 Here are 5 beginner-friendly hikes to add to your Snowdonia itinerary:
Aber Falls Circular Hike
Aber Falls is one of the most dramatic waterfalls in Snowdonia, with the river plummeting over 120 foot and crashing into a small and shallow rocky pool. It is well worth a visit to do the simple loop hike around the surrounding valley. Totalling 7km and under 300m elevation gain, it passes by multiple streams and smaller waterfalls too.
Llyn Elsi Circular Hike
This more sheltered stroll is a great option for a rainy day. It loops from Betws-y-coed round to Llyn Elsi lake, meaning you can easily grab a coffee and slice of cake before or after your hike. The route is around 9km long with 366m of elevation gain, and takes in some beautiful forest and lakeside scenery.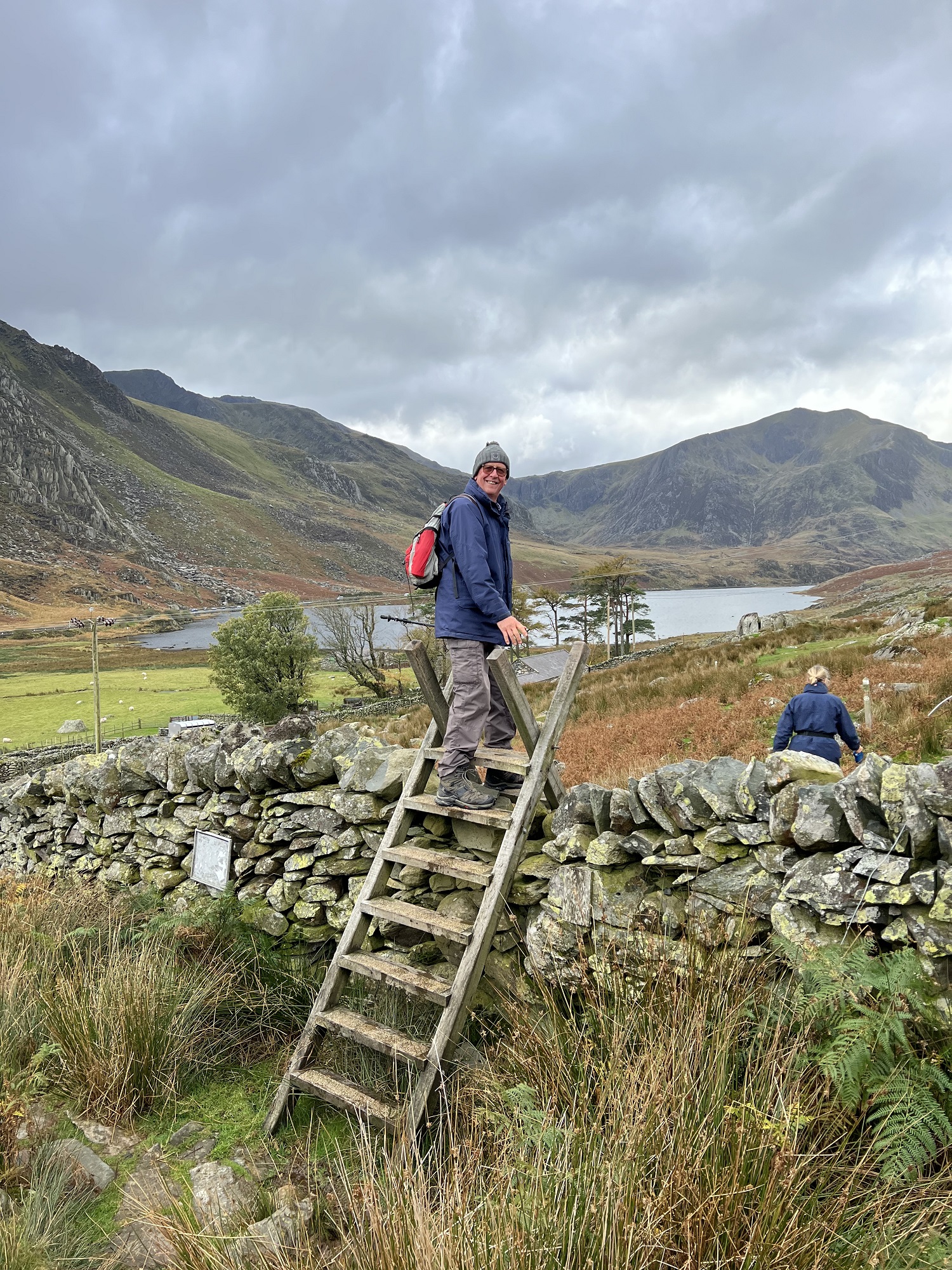 Llyn Idwal Circular Hike
Llyn Idwal is one of my personal favourite lakes in Snowdonia and a great spot for a cold water swim. This short 4km route takes in only 133m of elevation gain as you climb up from nearby Llyn Ogwen. There's stunning views over the surrounding valley and plenty of options to extend the hike to make it more difficult. For those who enjoy a sweet treat, there's a small cafe next to the car park as well as a collection of picnic benches.
Llyn Padarn Circular Hike
This hike is a great option for a wet day as it is relatively sheltered for much of the route. It is a varied trail through Llanberis village, into dense forests and along lakeside paths. Despite only having 155m of gentle elevation gain, when the clouds and high this 8km walk gives stunning views of the nearby mountains.
Beddgelert & Llyn Dinas Circular
The most challenging route of this hiking guide, this trail is 10km long and has a manageable 400m of elevation gain. Starting at Beddgelert, the hike allows you to escape the crowds as it passes through a quieter area of the national park. It is a more exposed route with plenty of beautiful views, so a good choice for a clear weather day.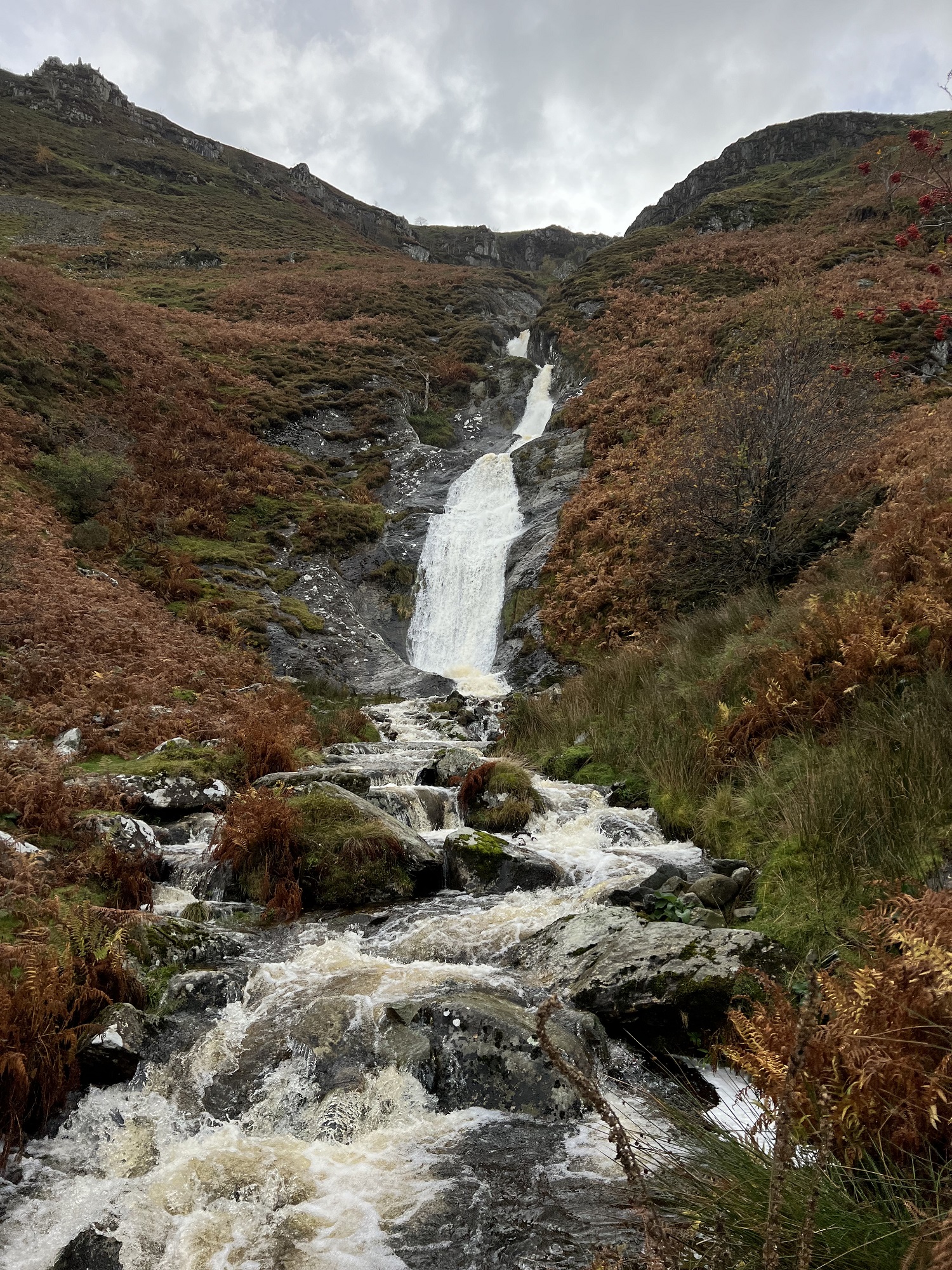 Waterfalls & Rivers
Wales is known for its abundance of rain and as a result, Snowdonia is known for its abundance of waterfalls. The vast majority of the most beautiful and famous falls are very easy to access, with these three spots all being a short and simple walk from a nearby car park. They're the perfect activity to add onto the end of a day out.
Swallow Falls. Spectacular falls surrounded by beech, conifer and birch trees.
Fairy Glen. A stunning gorge which I would love to take a swim in on a calm day.
Conwy Falls. This seriously powerful waterfall splits in two, giving you double the beauty to behold.
If you are looking for more advanced hikes in Snowdonia, I recommend reading this blog post.
Safe travels & happy hiking,
Zanna xx