Surrey is a beautiful county, jam-packed with quaint villages, rolling landscapes and stunning viewpoints. Since I moved here a couple of years ago, I have taken great pleasure in spending my weekends exploring my new home county and discovering my personal favourite pubs, walks and wild swimming spots. So whether you're a fellow Surrey dweller, a holiday-maker or just heading out of London for the day, here are five brilliant Surrey days out – as recommended by me, a local!
Heads up – these days out are all focused on the great outdoors. They go from number one being closest to London to number five which is furthest away from the city.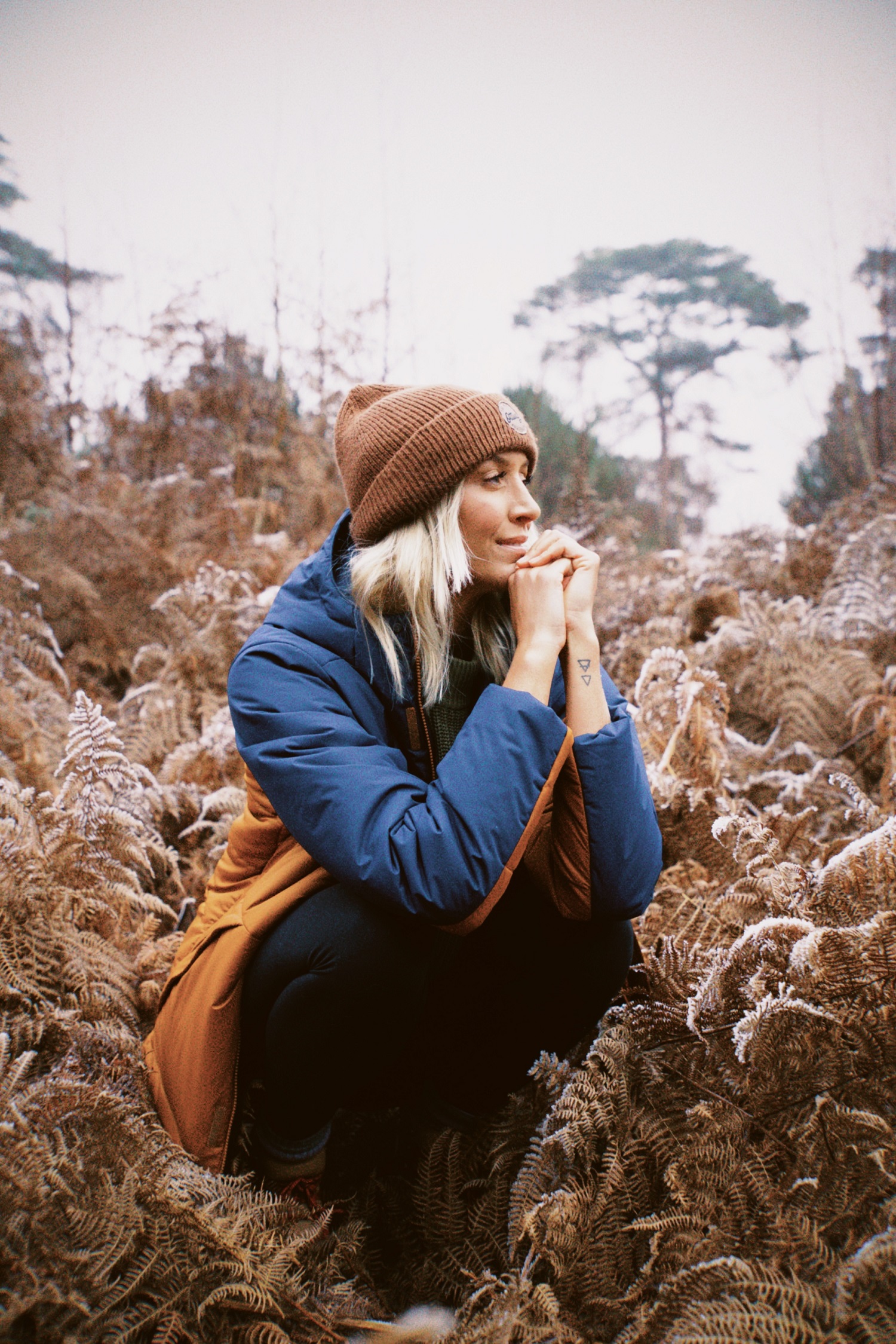 1) Richmond & Kew.
Did you know Surrey is accessible by tube? Catch the district line to Richmond and go explore! Considering it is in London, the Richmond High Street really has got more of a village feel with lots of independent cafes and shops dotted around. Grab brunch at my favourite spot Antipodea – an Australian restaurant with an extensive menu, then walk 15 minutes over to Kew Garden (just make sure you pre-book your tickets). Here you can find over 320 acres of green space including tropical greenhouses and a treetop walkway. If that isn't enough, you can then either explore the famous Richmond Park – known for its abundance of free-roaming deer – or go to the dog-friendly Ham House to see their formal and kitchen gardens.
Top tip: If you're driving to the area, parking can be a challenge. I recommend using the app JustPark to pre-book a space.
2) Cobham & Wisley.
Cobham is a great town to grab some breakfast or brunch in, with an abundance of options for all tastes and preferences. There's The Ivy for if you're feeling fancy, The Juice Smith for plant-based eats, Fego for brunch classics and Gails for baked goods. Once you've fuelled up, drive down the road to RHS Garden Wisley. This is the Royal Horticultural Societies' flagship garden and it's safe to say it has all the bells and whistles. With over 240 acres of pristine gardens to explore, a series of woodland walks to stroll along, a whole host of cafes to dine in and some of the largest plant collections in the globe, you can easily spend a day there. And one of the best bits? The garden centre. It is my favourite in Surrey, with a huge selection of incredible indoor and outdoor plants as well as curated homeware, books and more.
Top tip: Another popular spot for a walk near Cobham is Painshill Park, which is easily accessible for those with buddies and prams.
3) The Surrey Highlights Hike.
If you fancy a big walk and some great grub, give this route a go. It starts off at my favourite viewpoint in Surrey, Newlands Corner, before heading down the Shere, a quaint village with Tudor beamed houses, which is famed for being featured in The Holiday. The hike then takes you over to St Martha's Hill, another incredible viewpoint over Surrey and a great spot to sit and have a picnic while enjoying your surroundings. If you visit in spring, you can extend the hike even further to take in Chantry Woods, which is one of the most densely covered bluebell woods I've seen. In terms of food, stop off and grab brekkie or lunch at The Plucky Pheasant atop Newlands Corner or The Dabbling Duck in Shere which both have delicious coffee and brunch classics. And if this isn't enough adventure for the day? Drive 10 minutes down the road to The Manor Inn and take a dip in the River Wey behind the pub. It is a popular wild swimming spot in the summer months.
Top tip: If you're into hiking, check out my full guide to the best country walks in Surrey. There are so many amazing trails you can take on!
4) Winkworth Arboretum & Puttenham.
Winkworth Arboretum is a sight to be seen in the autumn months, with thousands of trees in vibrant shades of red and orange – it's truly incredible. However, I have visited in all four seasons and thoroughly enjoyed it every single time. There's a series of short walking routes through the Arboretum which showcase its boathouse, lake and forest. Once you've finished up, drive 15 minutes down the road and take on the Puttenham and Murtmead circular walk. This short 5km trail takes you through rolling Surrey Hills and into the quaint village of Puttenham, where you can find one of my favourite pubs in Surrey – The Good Intent. It always seems to have a bustling atmosphere and delicious options on the menu, a personal highlight is its veggie fish and chips!
Top tip: Don't forget to pre-book your arboretum tickets, especially in autumn.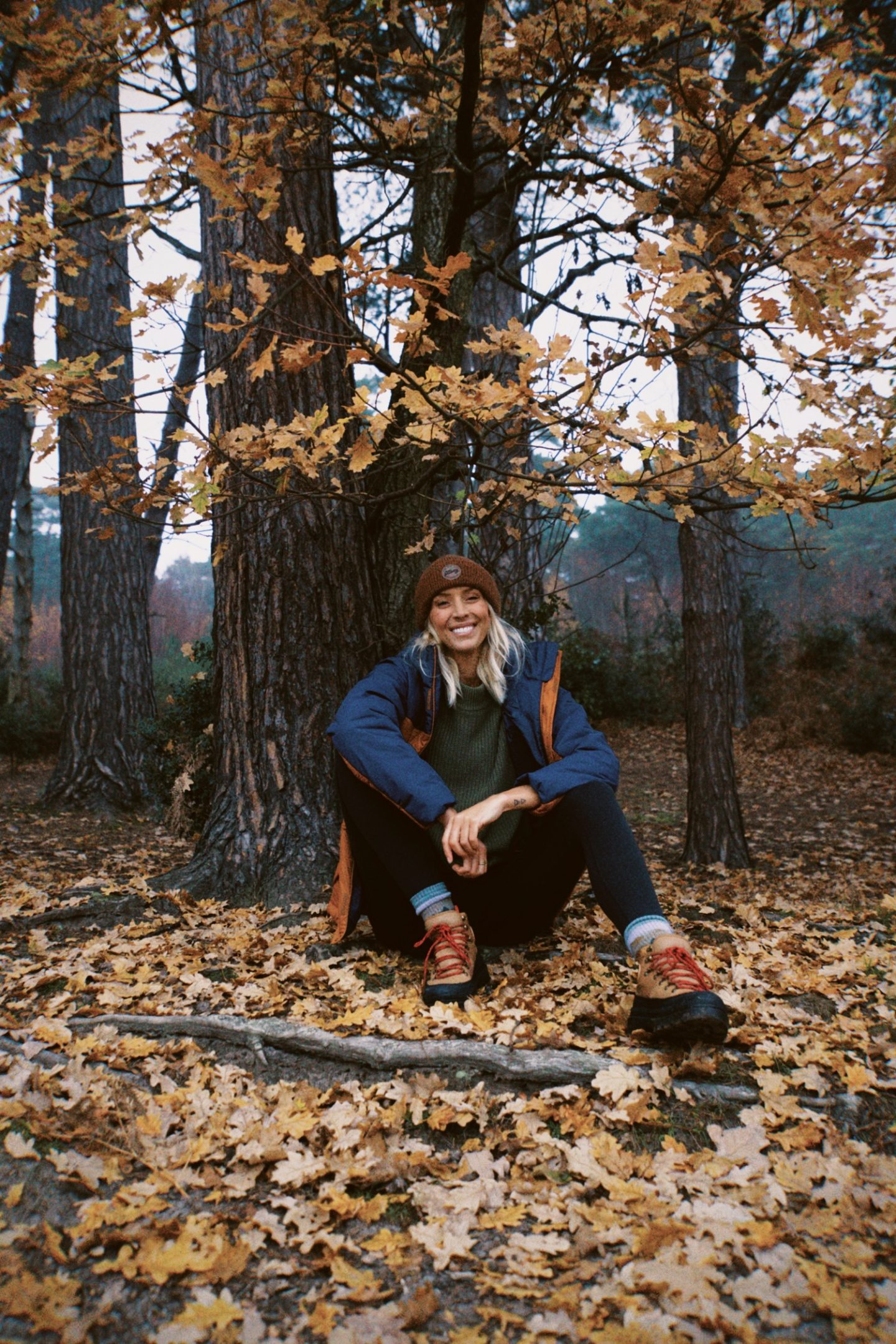 5) Frensham & The Spotted Cow.
Who doesn't love a country walk which ends at a pub? Take on the Bourne Wood Circular route through the leafy landscapes of Surrey and once you've worked up an appetite, head to the finish line and grab a bite to eat at the dog-friendly Spotted Cow pub. It's known for its wide variety of ales and wines, as well as using fresh, varied and seasonal menus. And finally, if that isn't enough adventure for the day there is a beach (yes you read that right!) just down the road. Frensham Ponds is a popular wild swimming spot that is home to sandy shores and a heather-covered common. Take along a towel and in summer you can almost convince yourself you're sunning yourself by the sea!
Top tip: You can only swim in the Great Pond at Frensham, not the little pond. If you have small children, another great swim spot is Tilford Green which is a 10-minute drive away and has shallow waters perfect for paddling.
Enjoy exploring & be sure to tag me on social media @zannavandijk if you try any of these Surrey days out!
Zanna x