Mallorca, another destination which I have to admit I have wrongly dismissed in the past. I always assumed that it was an island where you sunbathed all day and partied all night. Little did I know that it is home to the Serra de Tramuntana mountains, a UNESCO World Heritage site. With dramatic peaks and a network of trails, they are popular amongst hikers in the know. In fact, it is the largest of the Balearic Islands, with 180 bays and 11 summits over 1000m, the highest being Puig Major which reaches 1445m.
If you're looking for a destination that has something for everyone, Mallorca is a great option. In one day you can go on a beautiful hike, swim in crystal blue waters and dine on incredible fresh food. Whether you want to kick back and relax or lace up your walking boots, your needs will be catered for. For active travellers like myself who like to immerse themselves in nature, this guide has all the information you need. Let's hop in!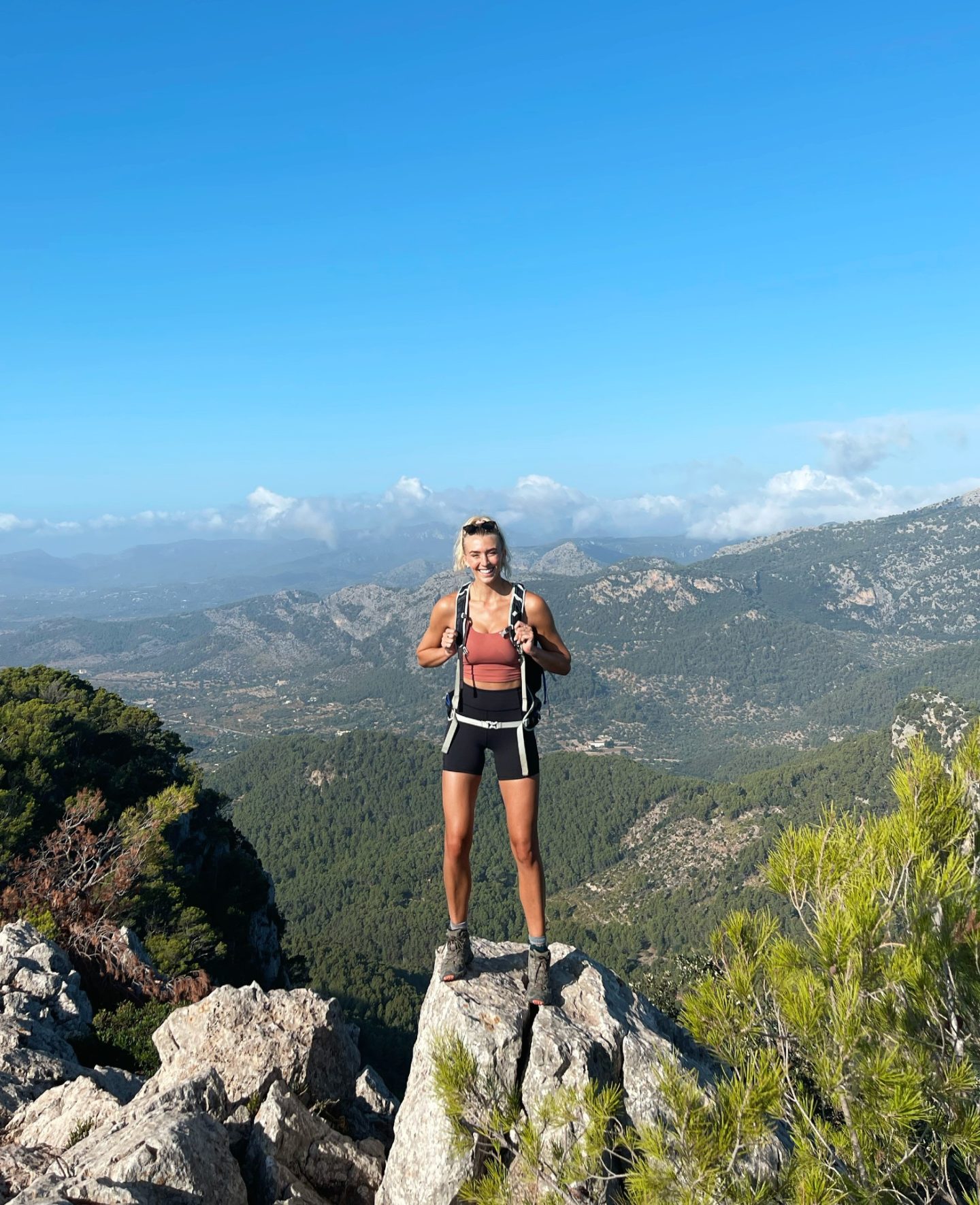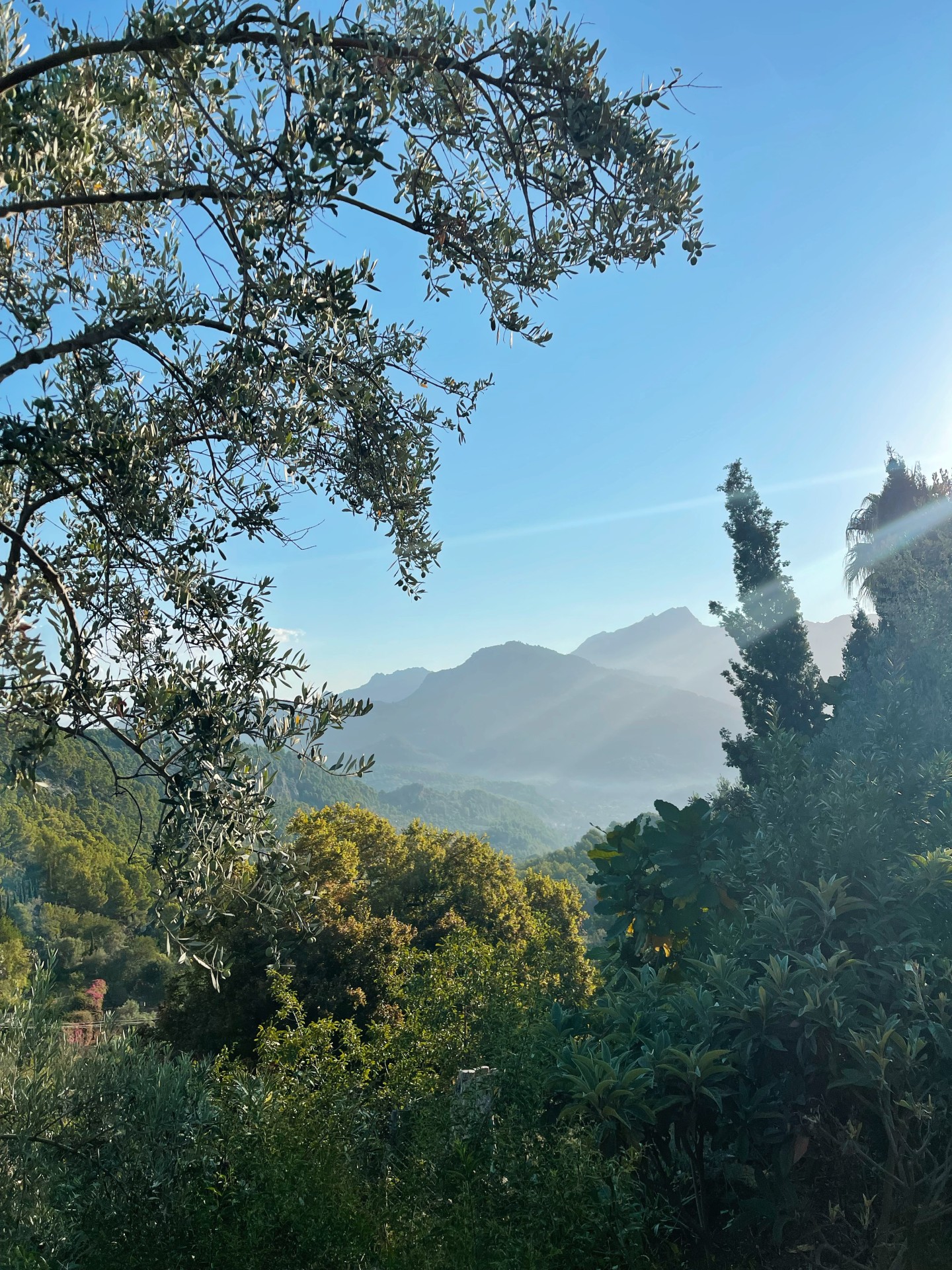 The Practicalities:
Getting There & Getting Around
There are direct flights to Mallorca from most UK airports and it is around a two-hour journey. Once on the ground, I recommend renting a car as you will need one to access the hiking regions of the island.
Price
You can visit Mallorca on a budget or splash some serious cash on luxury hotels. Cut costs by staying in an Airbnb or Agroturismo, as well as choosing low-cost meals when possible. There are bargains to be found when you get off the beaten track.
How Long To Stay
I only went for a long weekend, which is a great length of time to get a taste of the island. However, if I come back I would definitely stay for at least a week so I can explore more of what is on offer.
When to Go
Mallorca is a year-round destination. If you want some intense sunshine then visit during summer, but the heat can be sweltering and tough to handle on hikes. If you're wanting to explore on foot then spring and autumn are prime times to visit. There is sunshine, minimal rain, less crowds and more tolerable temperatures.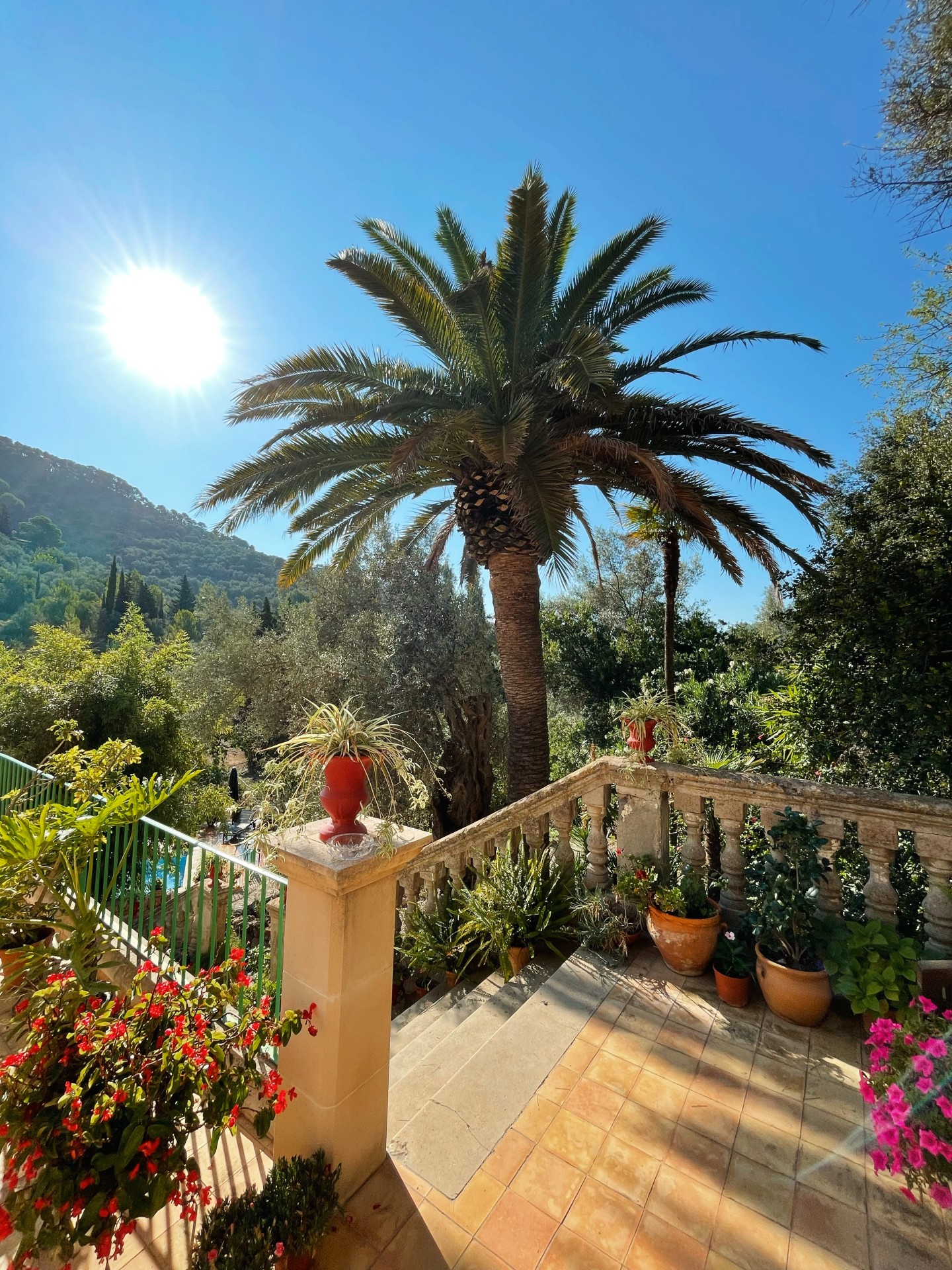 Travel Tips:
Valuables
For your own safety, do not leave valuables in your vehicle. I recommend removing rental car stickers from your vehicle if you can to make it less obvious you're a tourist.
Cash
Get out some Euros, as you will need cash for things like parking and sunbeds.
Be Early
Parking can be limited and beautiful locations can be understandably popular. So be sure to arrive at the trailheads early in the morning to ensure you get a parking spot.
Hiking Book
The Mallorca Rother Walking Guide is a practical resource packed with 70 coastal and mountain walks, categorised by region and difficulty.
Digital Maps
I recommend downloading and using AllTrails, saving the route maps offline so you can use them when you don't have signal. Another offline maps option is Maps.Me.
The Weather
Depending on the season, dress appropriately for the weather. I recommend hiking at sunrise during the summer months to avoid the heat of the day. Always carry waterproofs no matter the time of year, you're in the mountains after all.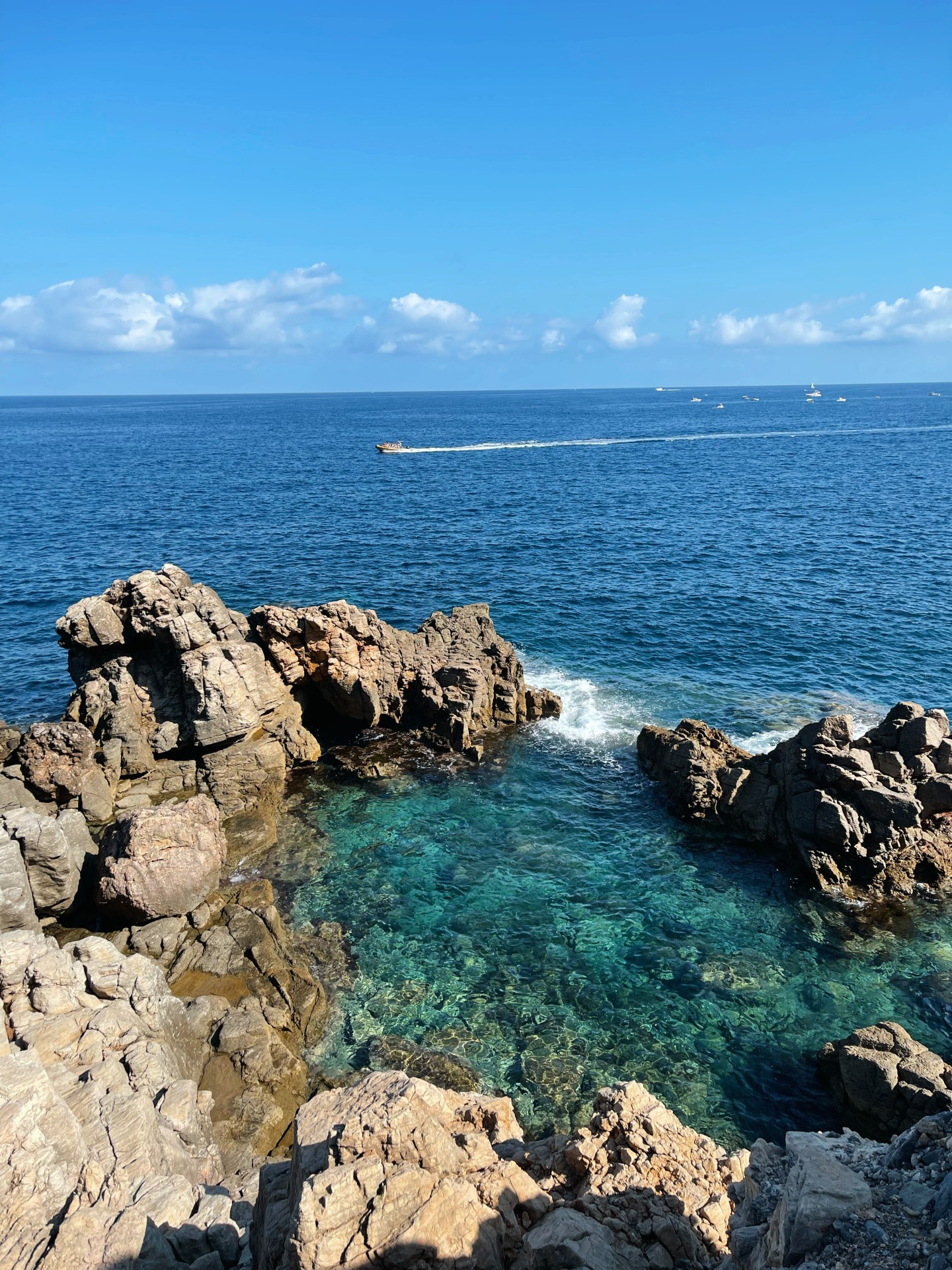 Recommended Regions & Accommodation:
Regions
If you're going to hike, then I recommend staying in the Serra de Tramuntana mountains. Soller, Bunola and Deia are great central bases, but an even better option if you have the time would be to hop around. For example you could do a couple of nights each in the areas surrounding Pollenca, Soller and S'Arraco.
That being said, the best beaches are known to be in the South of the island. Another option could be to spend a few days hiking in the mountains up North and then head south for some relaxation and recuperation.
Accommodation
I recommend checking out a local Agroturismo, otherwise known as a farm stay, if you can. Not only are these rustic country homes super affordable, but they're a culturally immersive experience. We stayed at Agroturismo Sa Maniga which was a beautiful and authentic experience. It was a working farm at the end of a dirt track right in the heart of the Serra de Tramuntana mountains. We woke up to the sound of sheep and chickens, ate fruit freshly picked from the land and got to know our welcoming hosts. (As well as their greying doggo Fosca). It was so wholesome and homely, plus it was a lovely way to support and connect with the local community.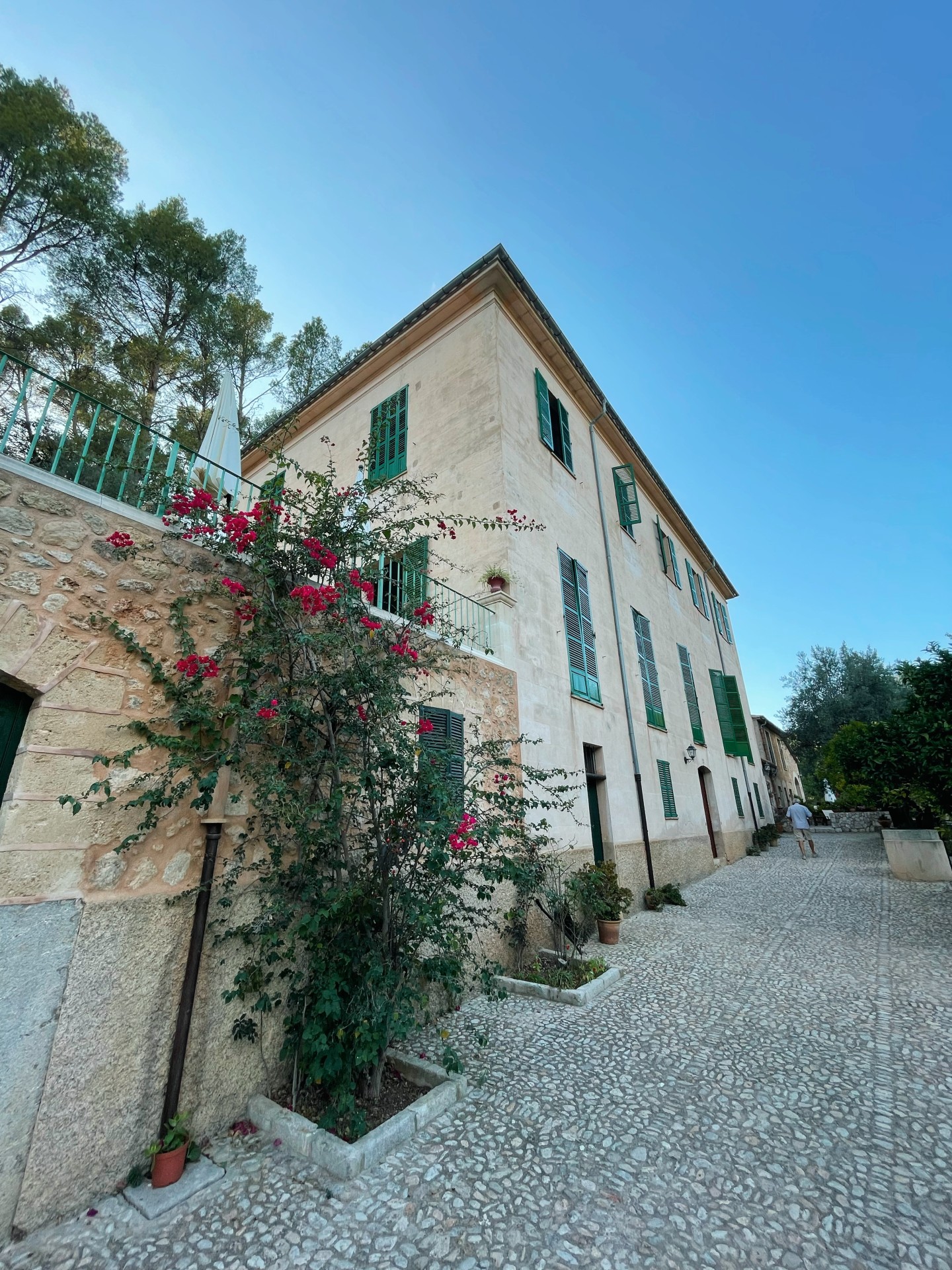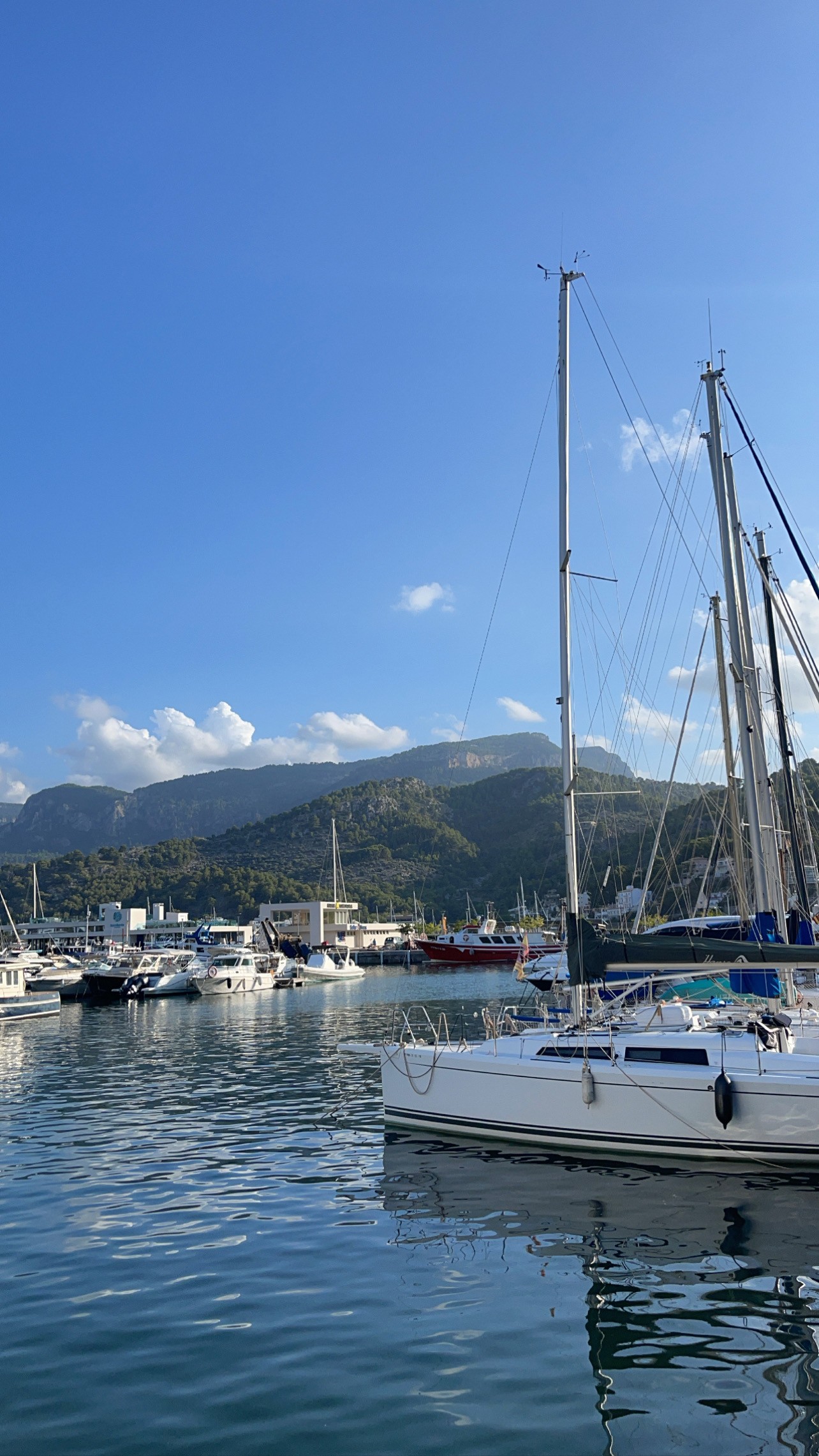 What To See and Do In Mallorca (Besides Hiking!):
Boat Trips
The coastline of Mallorca is truly stunning, and a unique way to see it is on a boat trip. There is a whole range of ways to explore on the water, whether it's dolphin watching at sunset or finding hidden coves only accessible by boat.
Watersports
With water so crystal clear, Mallorca is a great place for watersports – with everything from beginner-friendly paddle boarding through to more extreme options such as Flyboarding and jet skis. There is even scuba diving for those who want to go underwater!
The Villages
Mallorca has some incredibly enchanting villages, with most beautiful being Banyalbufar, Valldemossa, Deia and Foralutx. Go for a stroll and grab a coffee in these picturesque locations.
Scenic Drives
If your legs are tired then why not take on some scenic drives, although be warned they often are not for the faint hearted with hairpin bends galore! The views are worth it though I promise. Two great routes to take on are the ones to Cap de Formentor and Sa Calobra.
Adventure Activities
If you want an adrenaline rush then Mallorca is a great place for adventure activities such as co-steering, canyoning and cliff jumping. I recommend going with a qualified guide for your own safety.
The Beaches
It would be a crime not to mention the stunning beaches on Mallorca. From endless white sand strips to small rugged coves, there is something for everyone. The most beautiful beaches we found included:
Cala Deia (North Mallorca)
Sa Calobra (North Mallorca)
Cala Tuent (North Mallorca)
Cala Torta (East Mallorca)
Cala Varques (East Mallorca)
Calo des Moro (South Mallorca)
Cala S'Almonia (South Mallorca)
Cala Pi (South Mallorca)
Just make sure you take supplies as many beaches are isolated, and take your rubbish home with you. I also recommend wearing reef safe sunscreen such as Soleil Tourjours.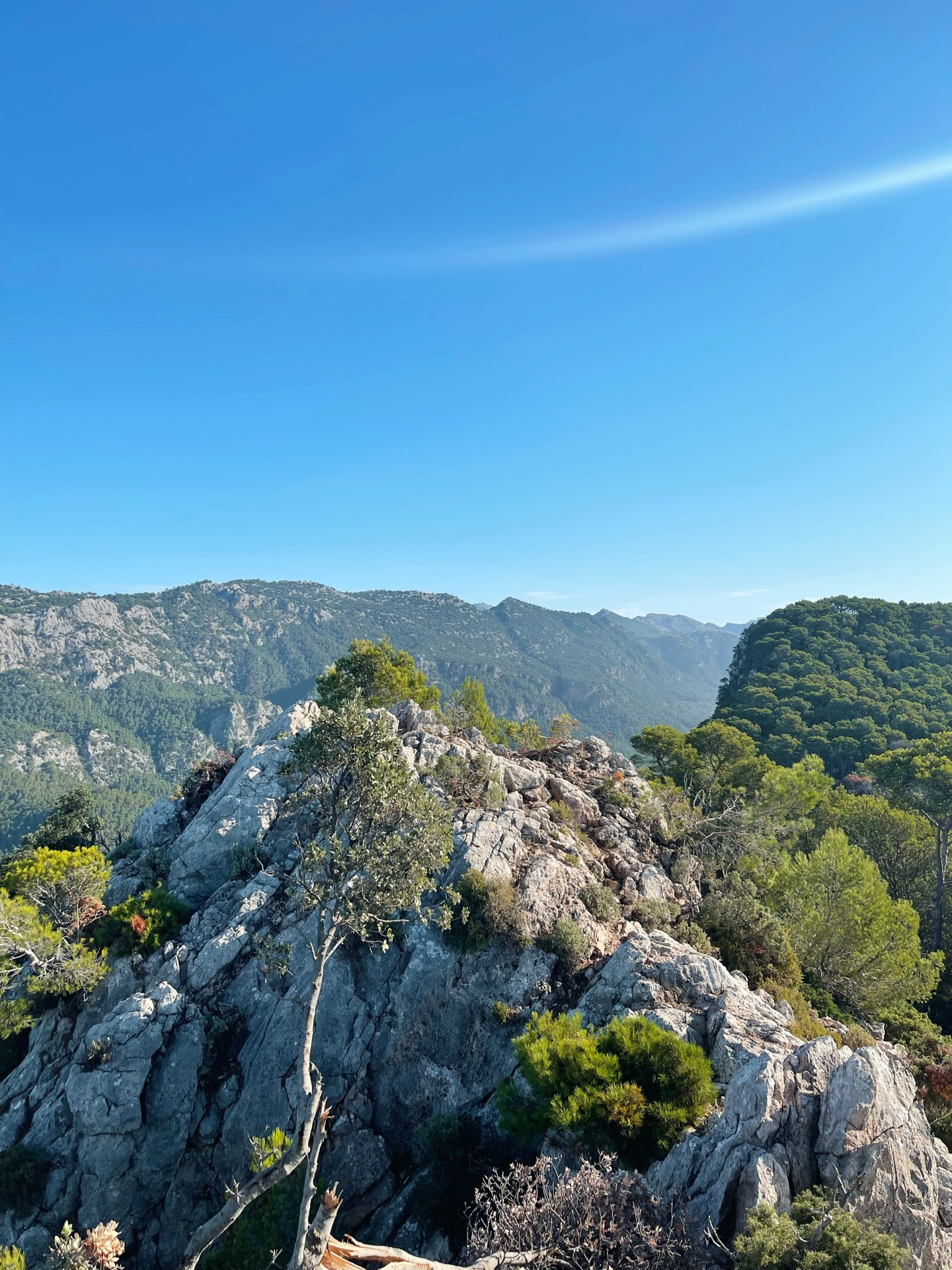 The Best Hikes In Mallorca:
If there is one thing you do in Mallorca, go hiking! The island is best explored on foot and there is an abundance of well-marked trails for all abilities. Here are the best ones I found:
Deia Coastal Walk
This beautiful coastal route takes in the famous region of Deia. It starts off in the mountains and loops back via the rugged coastline, with plenty of spots to stop off for a swim along the way.
Distance: 13km
Elevation Gain: 530m
Difficulty: Moderate
Route: Click here.
Bunola to Penyal d'Honor
Distance: 12.4km
Elevation Gain: Around 600m
Difficulty: Challenging
Route: Click here.
Note: this AllTrails route is inaccurate in terms of the elevation gain.
One of our favorite hikes! A steep climb out of Bunola up to the peak of Penyal d'Honor gives incredible 360 degree views of the mountain range and island. Refuel afterward at S'eco Nomat in Bunola.
Puig des Galatzo
Distance: 10km
Elevation Gain: 892m
Difficulty: Challenging
Route: Click here.
A shaded but tough climb to a summit that gives amazing views over Mallorca and of the nearby coastline.
La Trapa & Cala en Basset
Distance: 11.67km
Elevation Gain: 555m
Difficulty: Moderate
Route: Click here.
This route takes in the famous La Trapa viewpoint over neighbouring Dragonera Island and stops off at Cala en Basset, a cove only accessible by boat or a hike.
Sa Dragonera
Distance: 8.7km
Elevation Gain: 340m
Difficulty: Moderate
Route: Click here.
Catch a boat from San Elm over to Sa Dragonera (book in advance) and take this hike up to the highest point of the island. You might just see some of the lizards the island is famous for en route!
Soller Valley
Distance: 7.6km
Elevation Gain: 205m
Difficulty: Easy
Route: Click here.
A gentle hike between orange and lemon trees, passing through idyllic villages with views of the surrounding mountains.
Alaro Castle
Distance: 12.4km
Elevation Gain: 625m
Difficulty: Challenging
Route: Click here.
This tough climb takes you to the famous Alaro Castle which has panoramic views over the Serra de Tramuntana mountains.
Sa Costera:
Distance: 9.7km
Elevation Gain: 356m
Difficulty: Moderate
Route: Click here.
This route runs parallel to the Mallorca coastline and gives excellent mountain and sea views, be sure to stop off at Finca Balitx d'Avall for a drink. Note: this is a one-way route, a return journey would be almost 20km.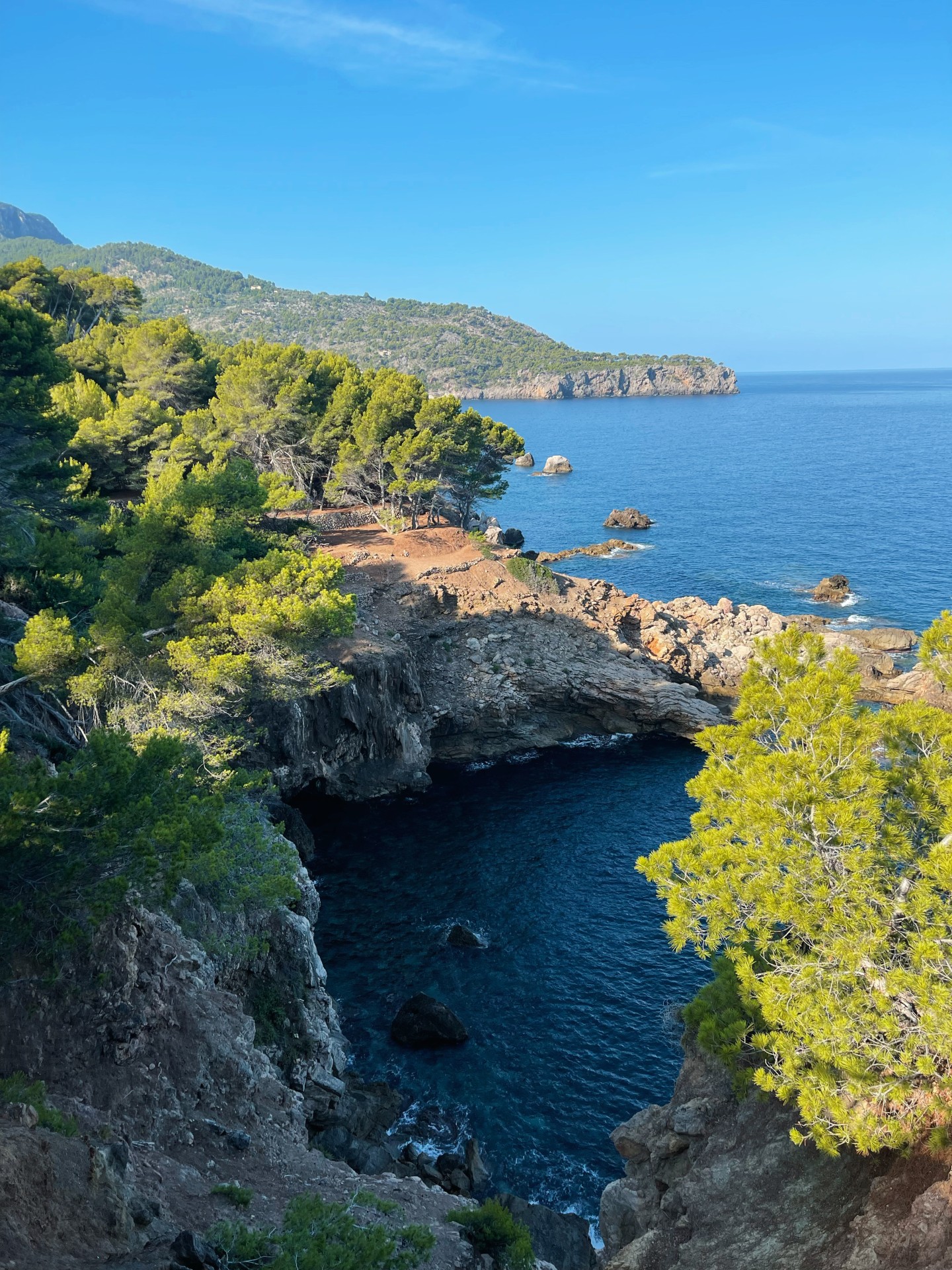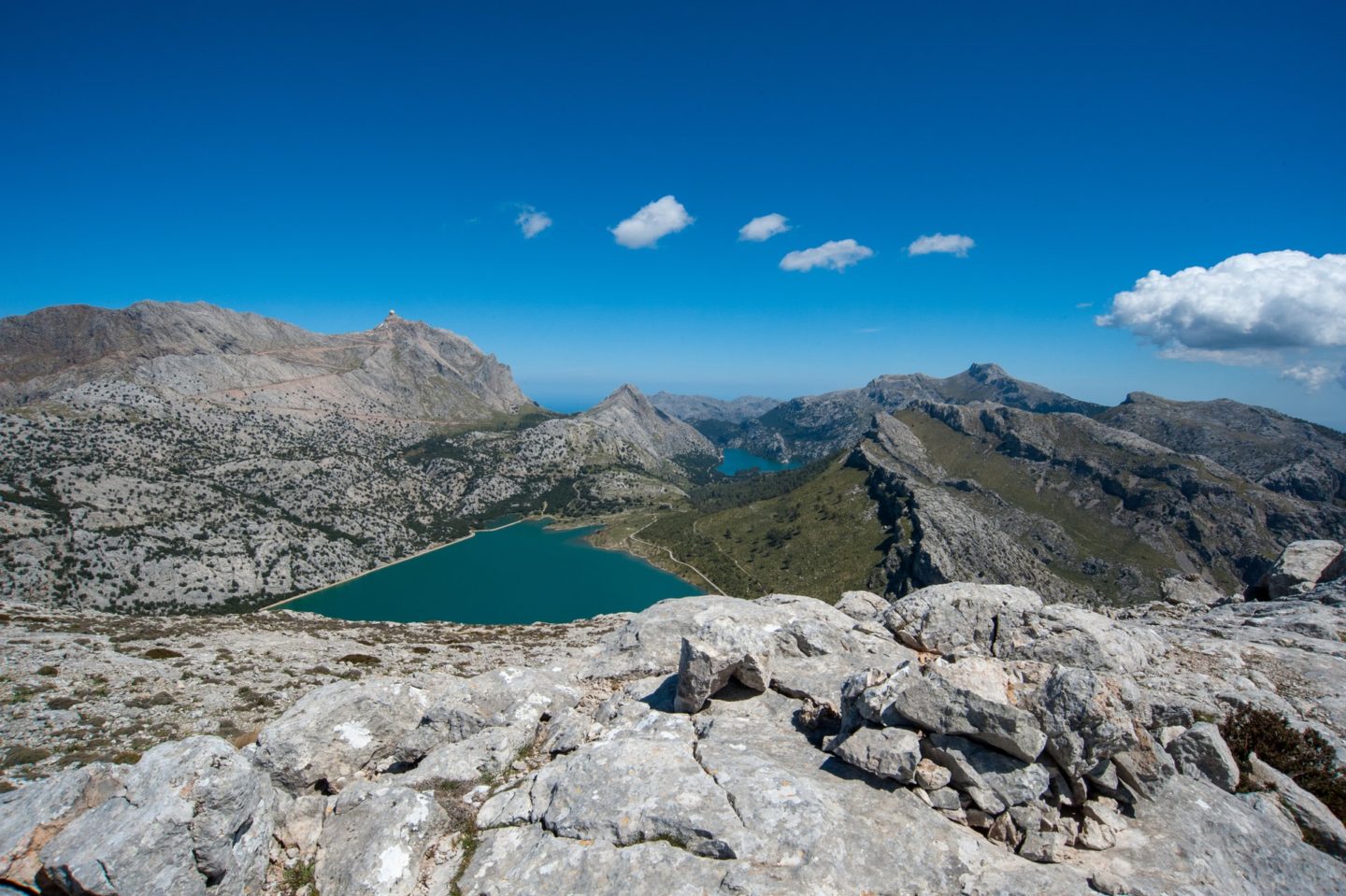 Barranc de Biniaraix:
Distance: 5km
Elevation Gain: 401m
Difficulty: Moderate.
Route: Click here.
A short but seriously satisfying hike. This trail climbs up through a gorgeous ravine, giving top-notch views of the surrounding peaks and valleys. I recommend hiking it in a counter clockwise direction for the best experience.
Tossal Verds:
Distance: 11.3km
Elevation Gain: 595m
Difficulty: Challenging
Route: Click here.
This route circumnavigates the peak of Tossal Verds and gives amazing views over the surrounding mountains as well as the waters of Cuber reservoir.
Puig des Teix:
Distance: 13.2km
Elevation Gain: 720m
Difficulty: Challenging
Route: Click here.
A steep and challenging hike that starts at the picturesque village of Valldemossa and rewards you with some incredible views. Another variation is this.
Massanella:
Distance: 11.1km
Elevation Gain: 784m
Difficulty: Challenging
Route: Click here.
This is the highest accessible peak in Mallorca with breathtaking views, it requires a tough climb with a bit of scrambling to access it. Note: take some cash to pay for access to the land (around 6 euros).
Sa Calobra & Torrent de Pareis
Distance: 13.5km
Elevation Gain: 1045m
Difficulty: Very challenging.
Route: Click here.
Starting and ending at the famous Sa Calobra, this trail goes through the beautiful Torrent de Pareis gorge. It isn't for the faint-hearted, with over 1000m of elevation gain it is best avoided on hot summer days.
Circuito Fornalutx
Distance: 15.1km
Elevation Gain: 1111m
Difficulty: Very Challenging
Route: Click here.
Another route for experienced hikers ready for a challenge, this trail takes in the picturesque village of Fornalutx and passes through the famously beautiful Barranc de Biniaraix gorge.
Puig Tomir
Distance: 13.5km
Elevation Gain: 801m
Difficulty: Challenging
Route: Click here.
Puig Tomir is one of the highest peaks in Mallorca and as a result gives incredible views. Be warned that there may be some scrambling required on this route.
The Soller Skyline
Distance: 17.7km
Elevation Gain: 853m
Difficulty: Challenging
Route: Click here.
When you drive through Soller you see a series of dramatic mountains and peaks which dominate the landscape, this route takes them on!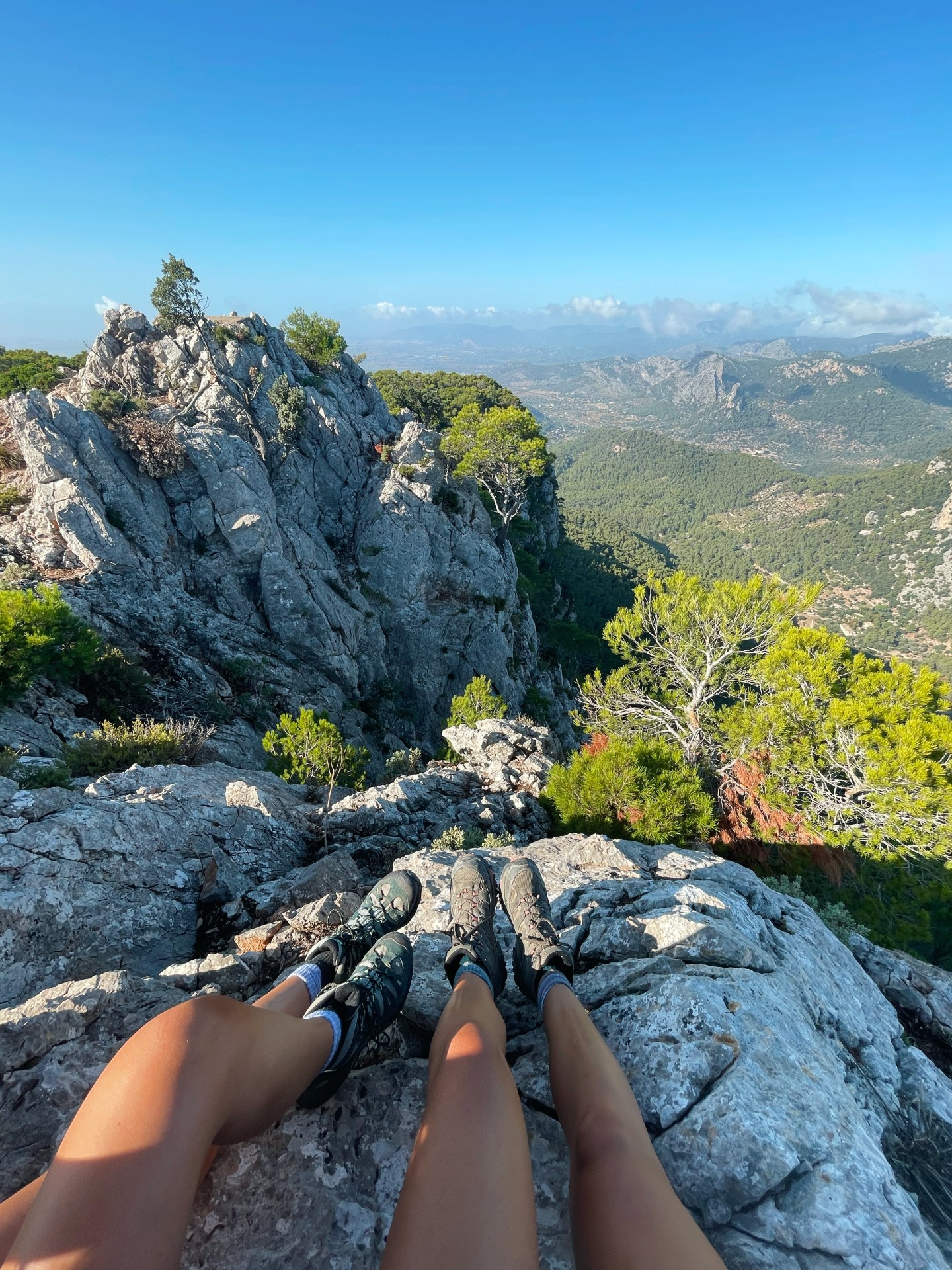 I hope that this travel guide has given you all the tools you need to plan an active escape to Mallorca. This island is the perfect destination for a hiking adventure and shouldn't be overlooked!
Safe travels,
Zanna