New York. What an incredible city. A whirlwind of activity, incredible food, bustling streets and beautiful sights. It is a hub for health freaks. The fitness scene in New York is miles ahead of London. Boutique gyms are on every street corner and a healthy brunch spot is bound to be on your doorstep. It is also home to some of the most indulgent delicious treats you'll ever find. Pizza and cheesecake galore. Let's just call it balance hey?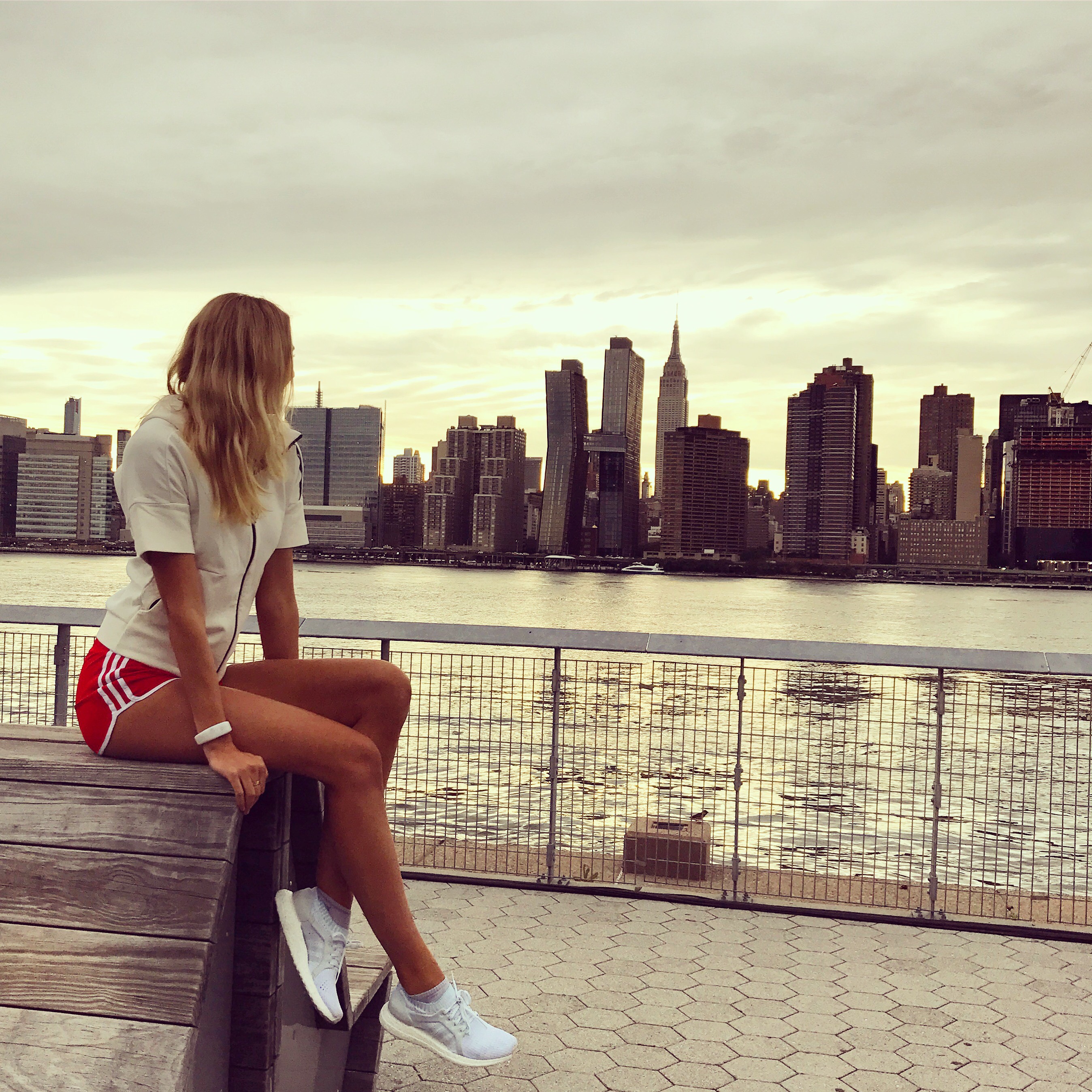 Fitness Classes
Walking through the streets of New York, you're spoilt for choice when it comes to workouts. Boutique gyms are big news. Here are the ones I tried, and the ones I wished I had managed to squeeze in:
Tonehouse
One word: TOUGH. This class is one of the hardest I have ever done, in the best way possible. It calls itself sports conditioning for athletes. I call it hell. I simultaneously loved and hated every second. I know that if I lived in NYC I would be there every damn day. Prepare to be pushed well and truly out of your comfort zone.
Pelaton
One of the most popular spin classes in NYC. Sessions with the head trainers are sold out weeks in advance. It is basically a party on a bike. Live DJs and huge beats mean you don't even realise you're working out! It admittedly isn't half as hard as something like Tonehouse, but its hella fun.
Fhitting Room
This class was a middle ground between the above two. It wasn't as hard as Tonehouse, but not as easy as Pelaton. It combined bodyweight and weighted exercise in various circuits and then a "FHIX Finisher" – which was killer. Think rowing, ski-ergs, TRX rows and dumbbell thrusters. It was sweaty and satisfying.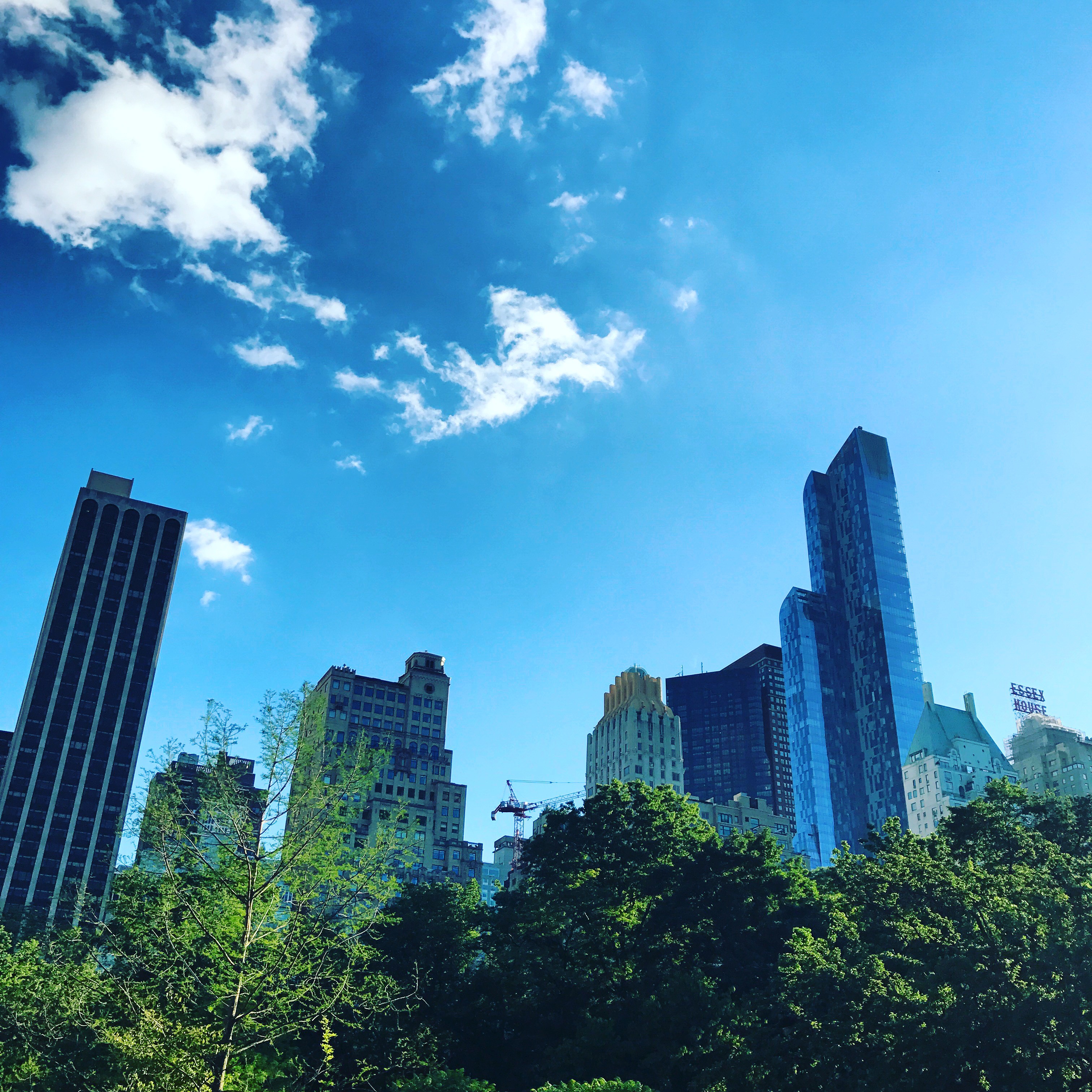 Ones I missed:
There were various classes I wished I could have made it to during my short time in NYC. I'll be back!
> SLT Pilates – one of the toughest pilates classes in the city, performed on a "megaformer" which looks like some sort of torture machine!
> Shadowbox – a high intensity boxing class which would be perfect to punch out your jet lag!
> Refine Method – a HIIT class combining unique cable machines with kettlebells, suspension work and bodyweight training.
Bargain Hunter?
If you don't want to fork out for expensive gym classes, one of the best workouts in NYC is going for a run around the stunning Central Park. Not only will you get to explore the city and see one of the most popular sights, but you will squeeze in a run and get your body moving!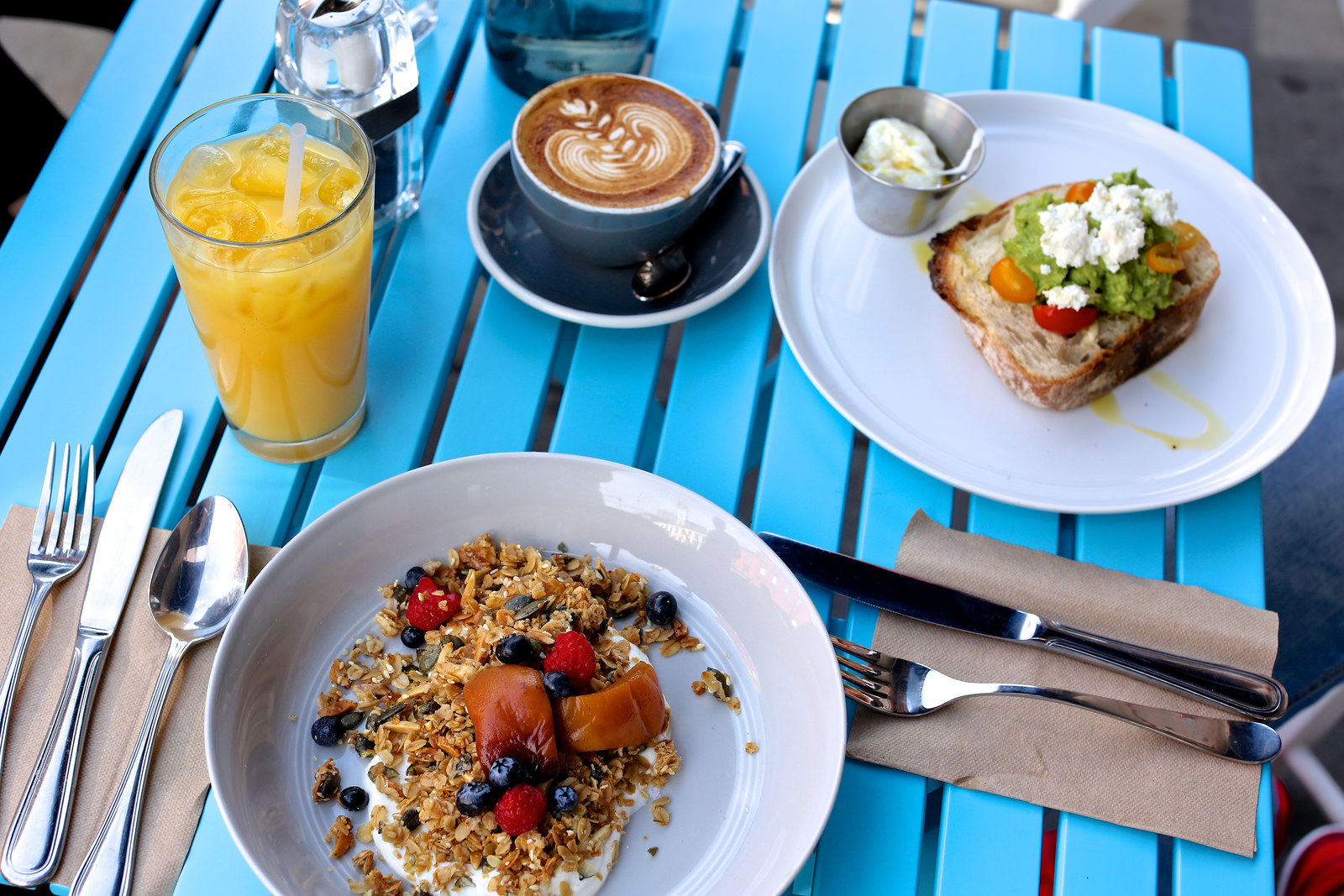 Cafes
The food scene in New York is in short: frickin amazing. Whether you want a wholesome brunch or an indulgent dessert, you'll find what you're looking for!
Bluestone Lane
One of the most popular brunch spots in NYC, known to be a celebrity hang out, this cafe serve up the classics from avocado on toast through to rainbow breakfast bowls.
Johns Wife Frieda
With over 100,000 instagram followers, this cafe is pretty damn popular for brunch. Try their famous waffles and iced matcha.
Fat Witch Bakery
Known to be the best brownies in town, Fat Witch Bakery have every flavour you could imagine. From peanut butter jelly through to smores. My favourite was the caramel of course!
La Colombe
One of the most popular coffee spots in town, with branches across the city, La Colombe offer up the usual brews; as well as the "red eye" which has three spots of espresso. Brace yourself.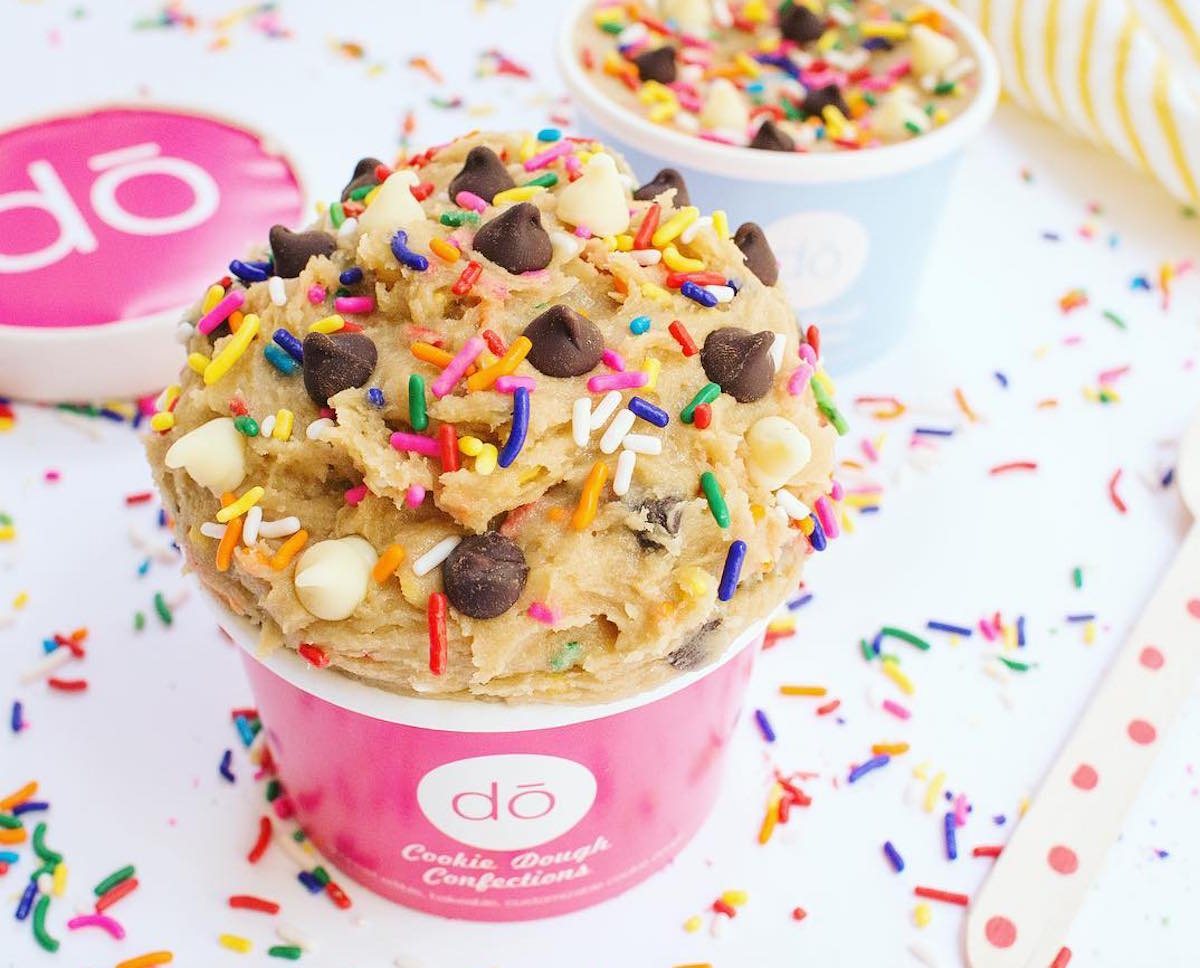 Ones I Missed;
Two Hands
An Australian brunch spot known for their incredibly delicious yet wholesome mid-morning spreads. I'm dying to try their fritters.
Hundred Acres
A Mediterranean brunch spot which comes highly recommended by many NYC food writers. Their menu includes ricotta fritters, shakshuka and hummus coated flatbreads. My idea of heaven!
By Chloe
Vegan fast food at its finest. Burgers. Salads. Smoothies. Desserts. I was recommended this about 20 times but just couldn't squeeze in time to visit! Go for me!
Cookie DO
A gourmet cookie dough shop. Pretty self-explanatory really. Not to be missed!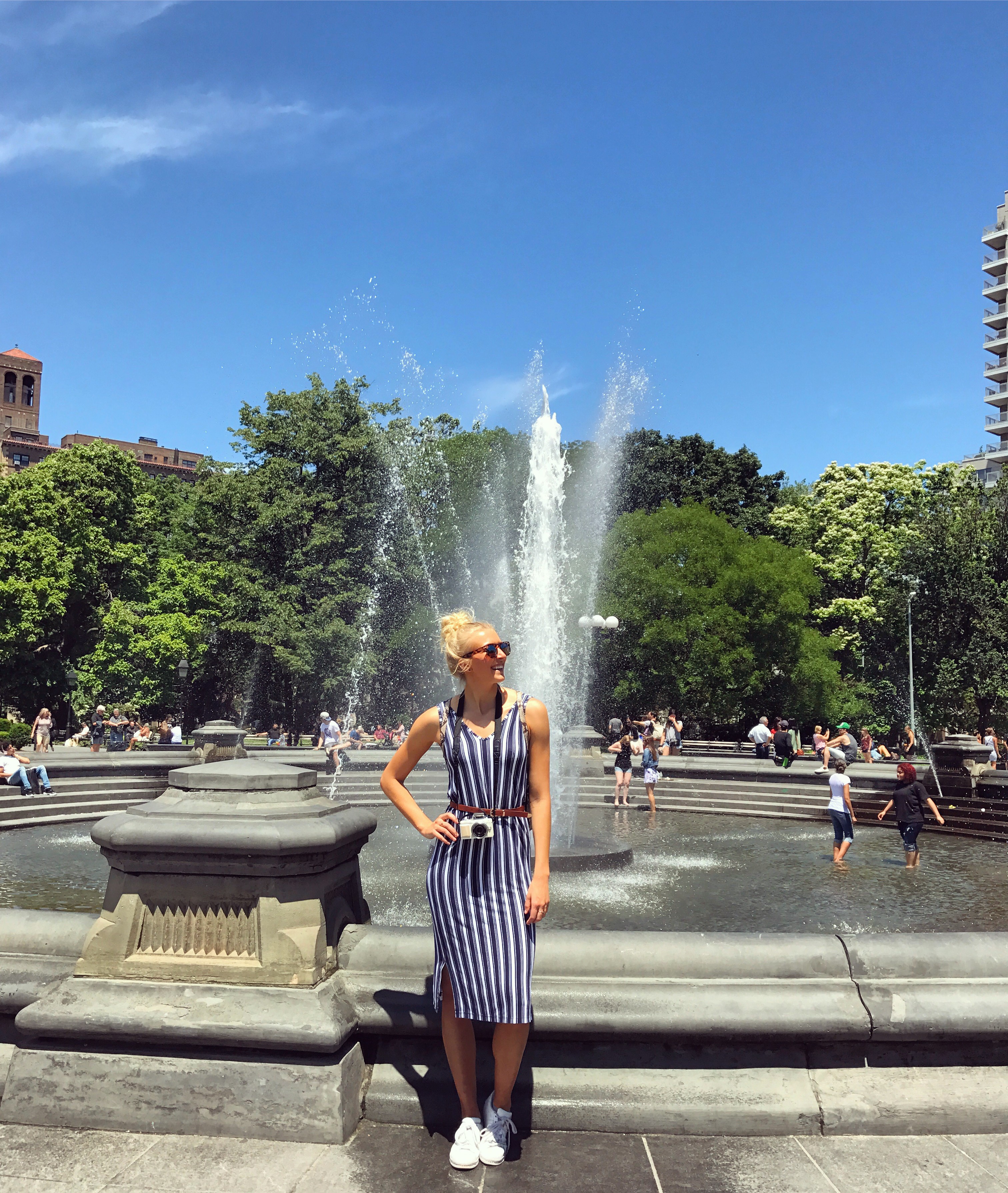 Attractions
If you want to do all the tourist spot in NYC then go ahead, there are tonnes to choose from including the Top of the Rock and the Statue of Liberty. However, I was super short on time and only had one day to explore. Instead of hitting the typical tourist spots I decided to dedicate my time to trying to feel like a local. I explored the city on foot and ate my way around town. Below is a rough itinerary of my day!
Walk along the highline: an old rail track above the city. This gives incredible views of the streets and skyline.
Chelsea Market: explore this market and tuck into all the treats on offer. I recommend Fat Witch Bakery and the Doughtnuttery.
Walk through West Village/The Meat Packing District and take in the warehouse vibes. Grab a coffee from Blue Bottle Coffee.
Walk down towards Soho and Lower Manhattan. Browse the local shops and cafes. Stop at any brunch or lunch spots you fancy – Two Hands, Hundred Acres and John's Wife Freda are all located down here.
Grab an iced coffee and head to Washington Square Park. Settle down and people watch. There is always lots going on here from graduations through to live music.
Walk up 5th avenue and browse the shops, popping into Times Square along your way to see the lights and performers.
Keep on going all the way to Central Park. Have a mooch around the stunning green paths and sit in the sunshine.
By walking through town like this, I felt like a true NYC local and got to absorb the ambiance of the city. I also totalled up over 30,000 steps… Bonus!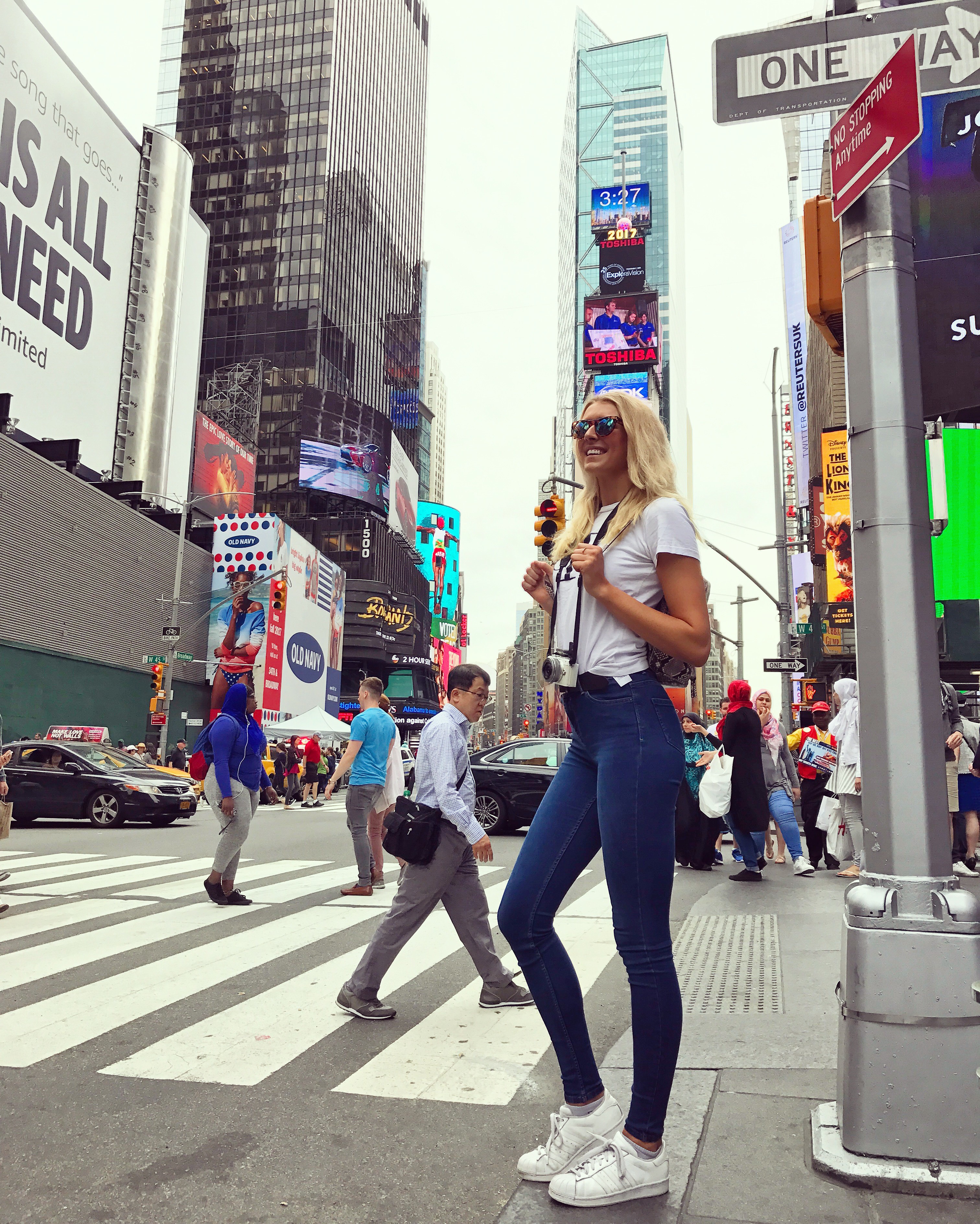 I absolutely bloody loved New York. I will most definitely be back to try more classes, eat more food, and maybe even hit up some more tourist hot spots!
Zanna x