As you may have seen from my endless tropical instagram posts and poolside snapchats, I recently spent 10 days on the New Horizon Escapes Fitness Retreat in Bali. I went along as a personal trainer and took the guests through some seriously sweaty workouts during their time there. Although I was technically there to work, I basically got to experience all the fun bits of the fitness retreat too and absolutely bloody loved it. As New Horizon Escapes are a fairly new company, there are a lack of online reviews; so I wanted to put my honest opinion out there. If you're considering going on a New Horizon Escapes fitness retreat, read on…
Why New Horizon Escapes?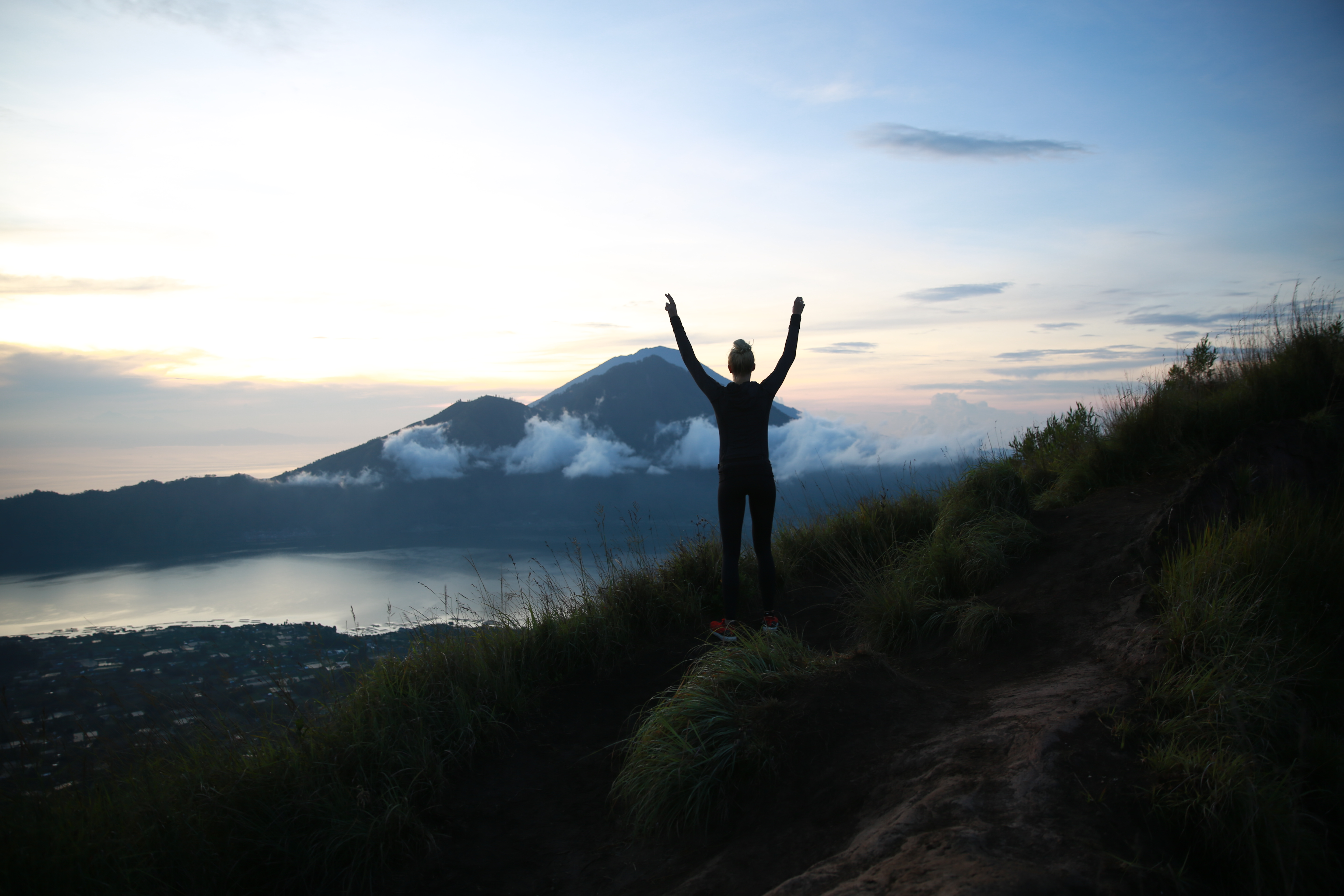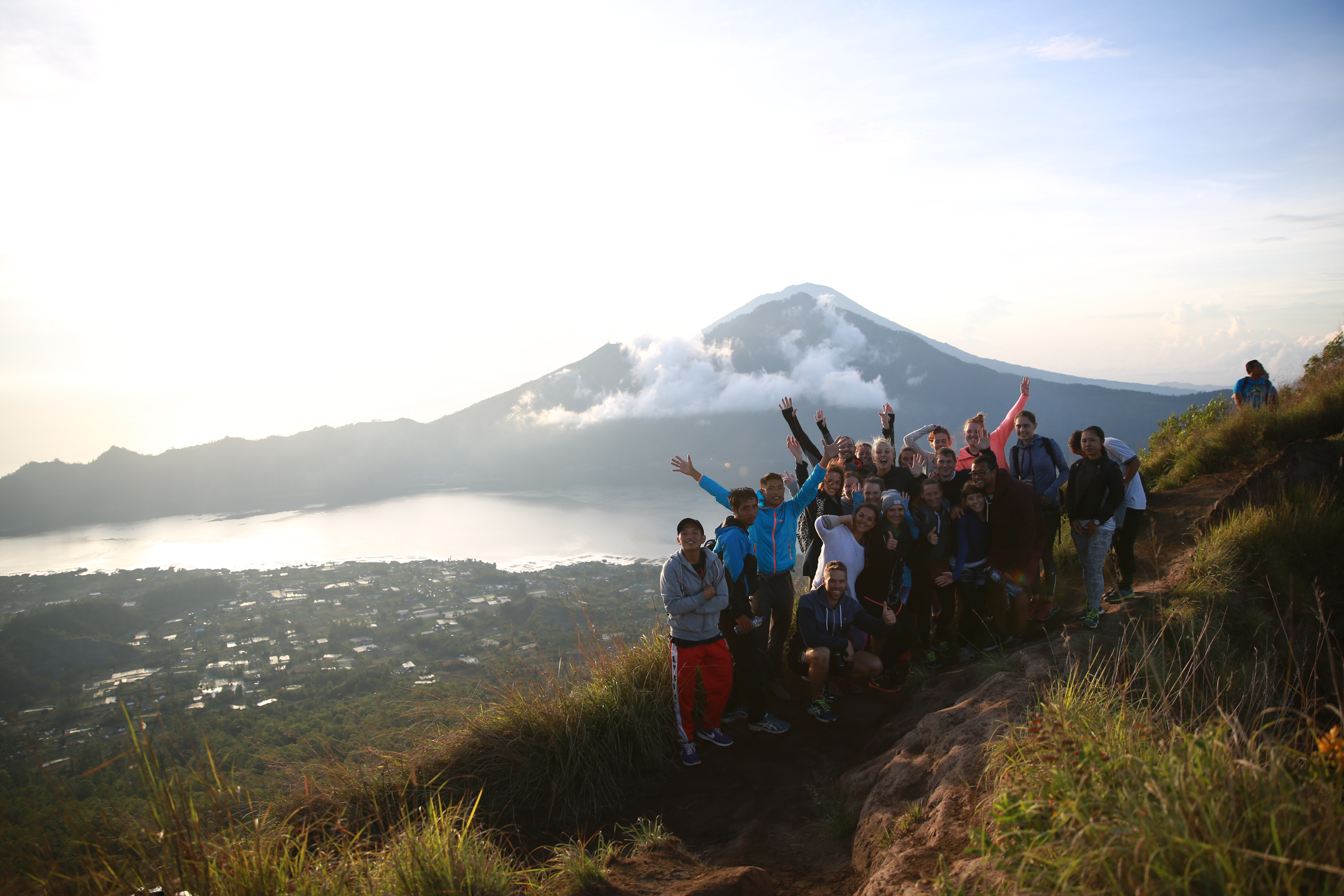 The reason why I decided to work with Adam and Ina from New Horizon Escapes was because of their ethos, which falls perfectly in line with mine. They are all about balance and self-care. Their retreats aren't some regimented, calorie counting, waist measuring juice detox from hell. They focus on getting you moving in fun ways, strengthening your body and mind, and refuelling with nutritious and delicious food. No deprivation. No excessive exercise. Lots of free time & lots of fun. They want everyone to leave their retreats feeling fitter, stronger, healthier and happier. I think they well and truly achieved that!
The Villa & The Food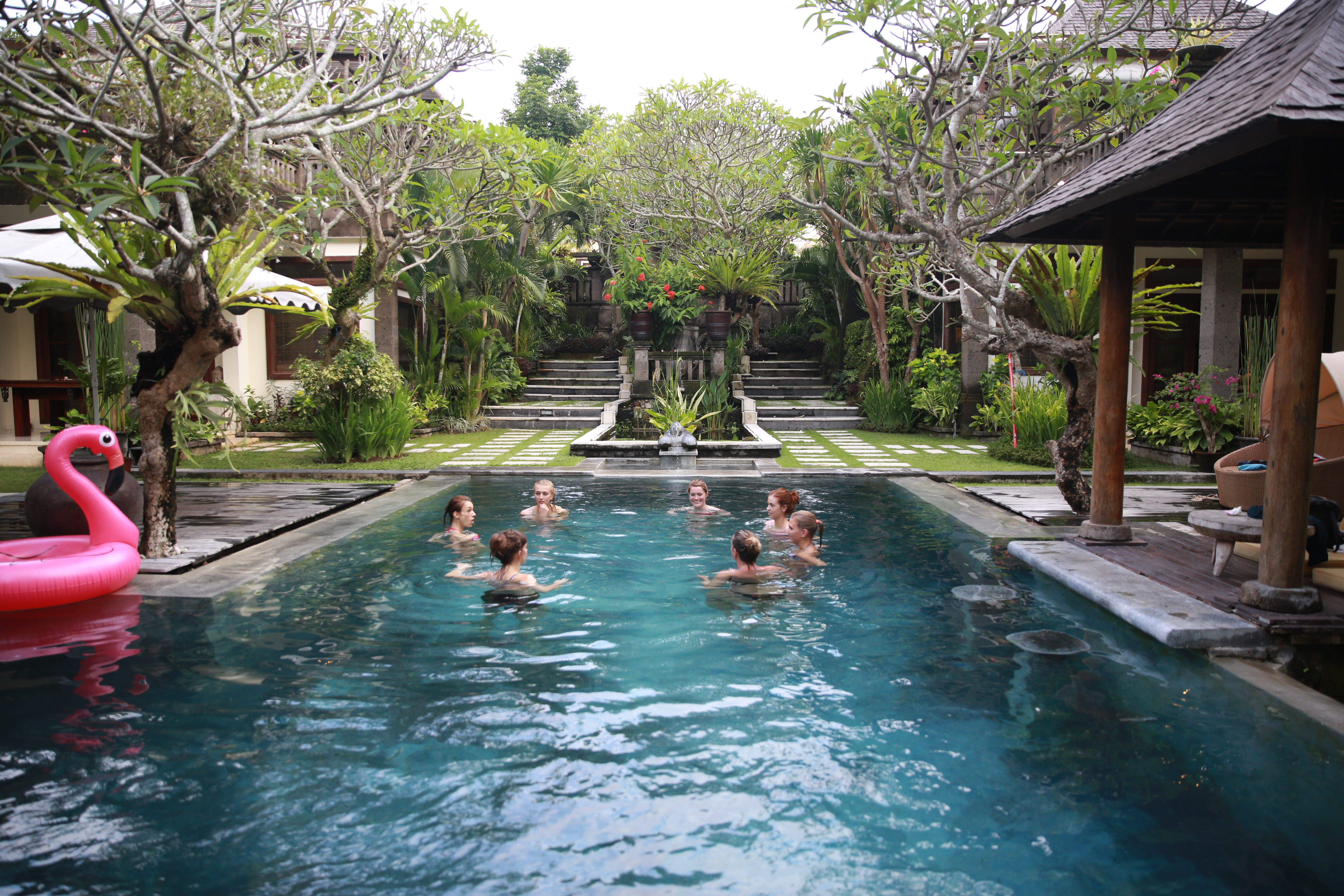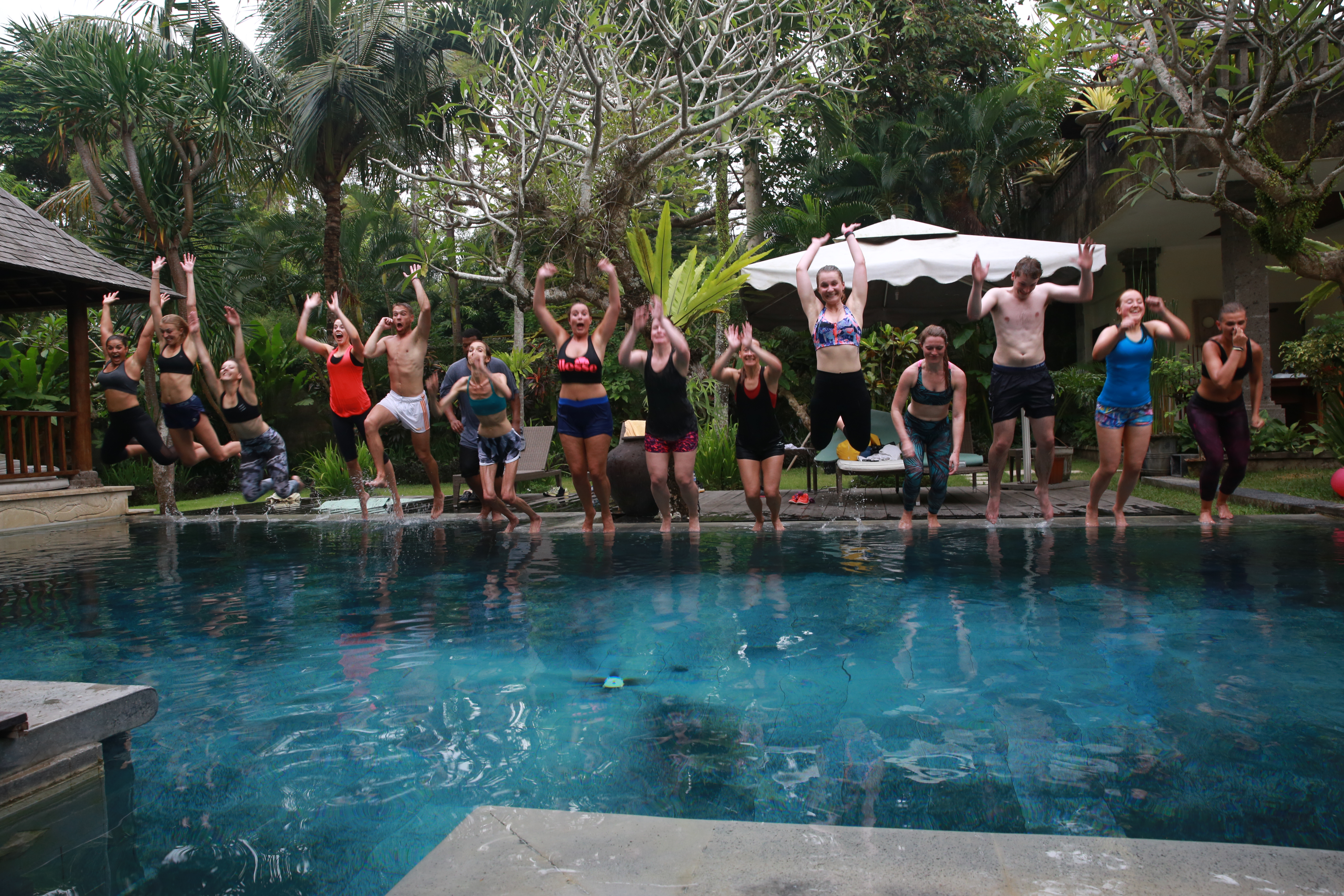 Let's start off with the guest's villa.
Holy. Moley.
They stayed in a three part villa complex in Umalas, just outside the busy town of Seminyak. They were insanely huge, beautiful and well kept. Every guest got a double bedroom with an ensuite and complimentary branded kit to wear for the retreat activities. The three villas each had their own pool, kitchen and living room. They hit just the right balance of modern and traditional. They were all right next to each other and there was also a large green shared garden where the workouts took place. Not to mention, with 24 security everyone felt safe throughout their stay.
The villa complex came with a personal chef service. This consisted of a lovely team of three who cooked breakfasts, lunches and dinners for the guests whenever they were in the house. They could choose exactly what they wanted and it would be cooked fresh every time. We also ate out on a multitude of occasions. This varied from lunches in traditional local cafes to dinners and drinks in more modern beach clubs. A highlight was a group dinner at La Laguna, a gypsy themed beach-front restaurant and bar. We all tucked into cocktails and delicious wholesome meals which watching the sunset.
The Training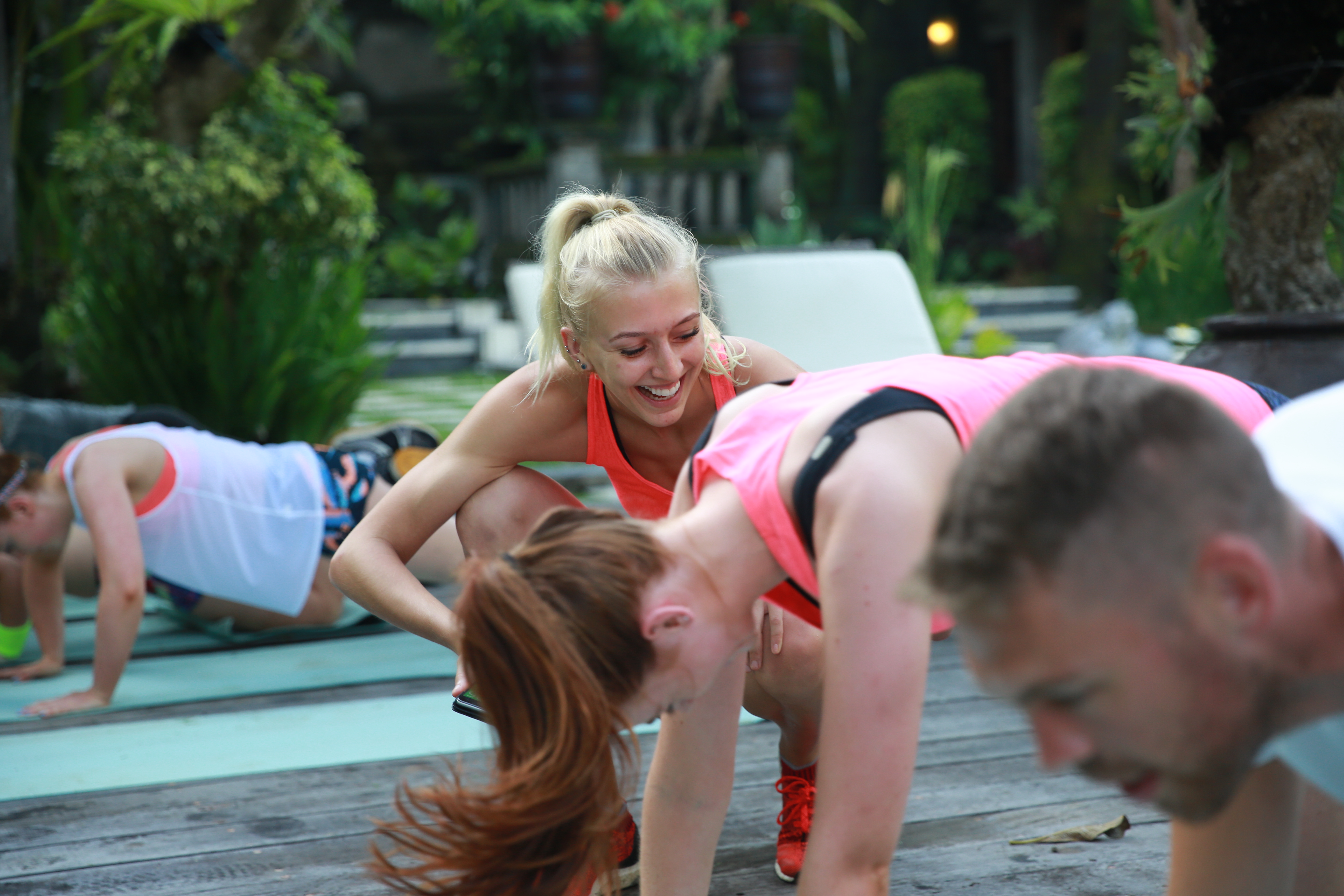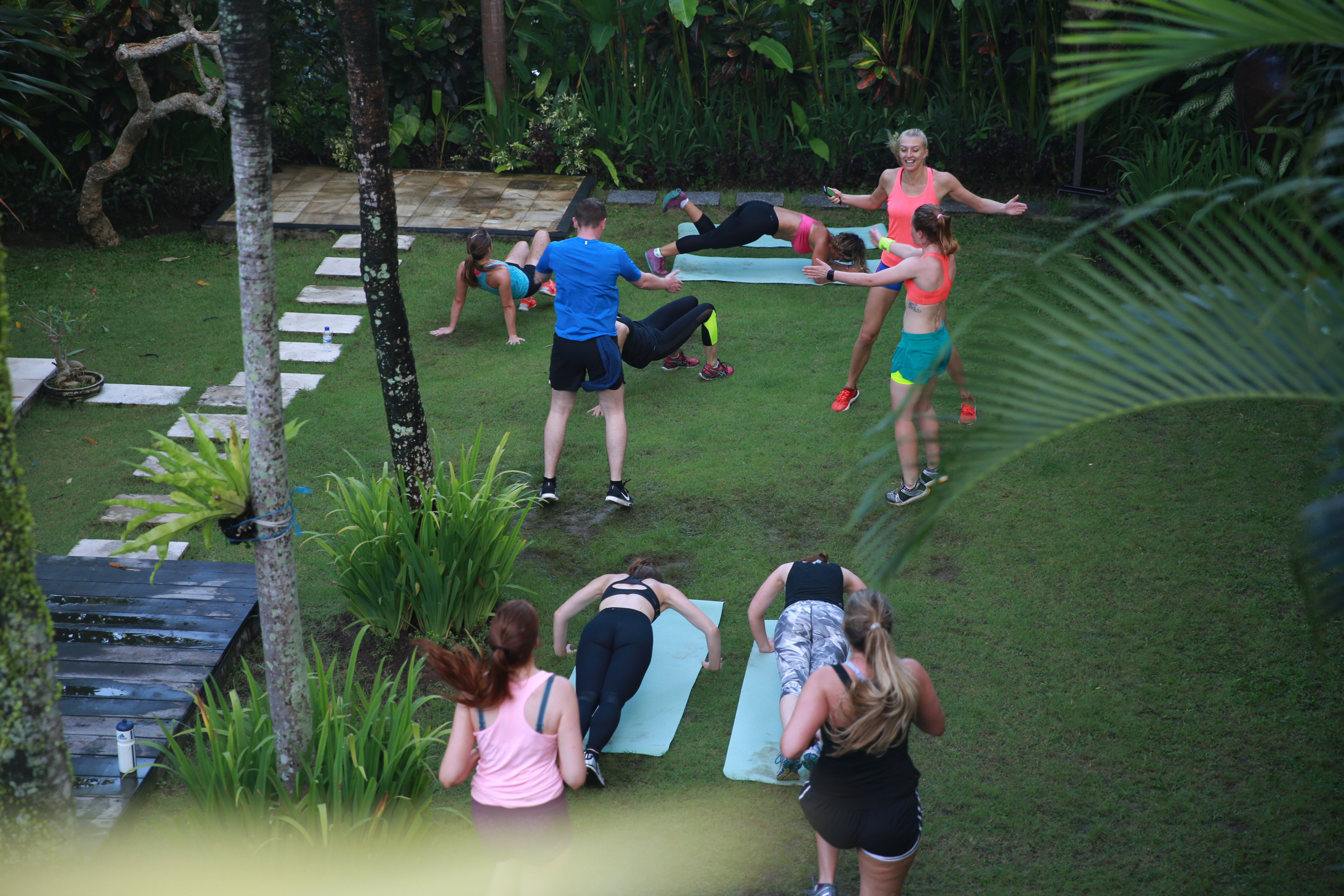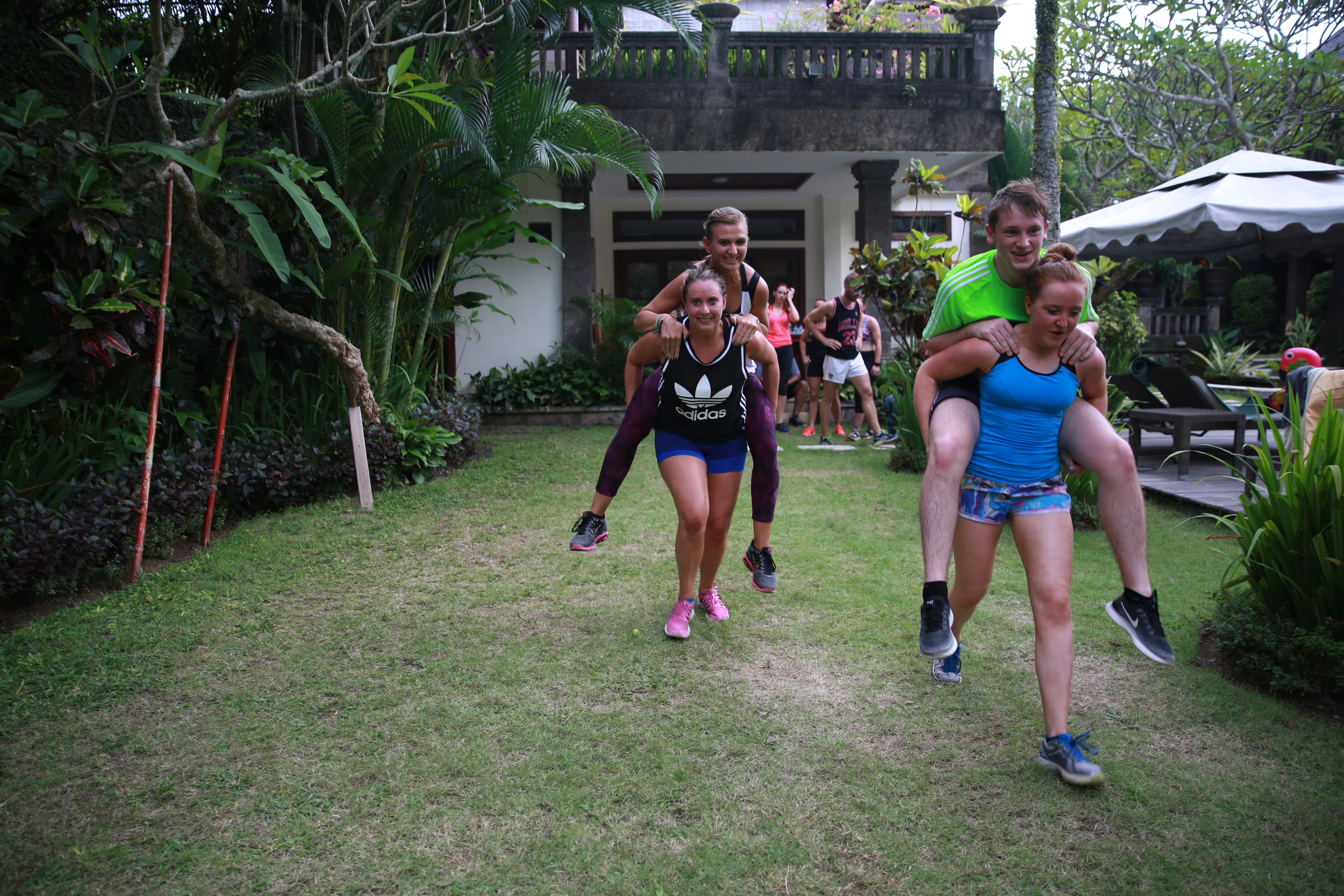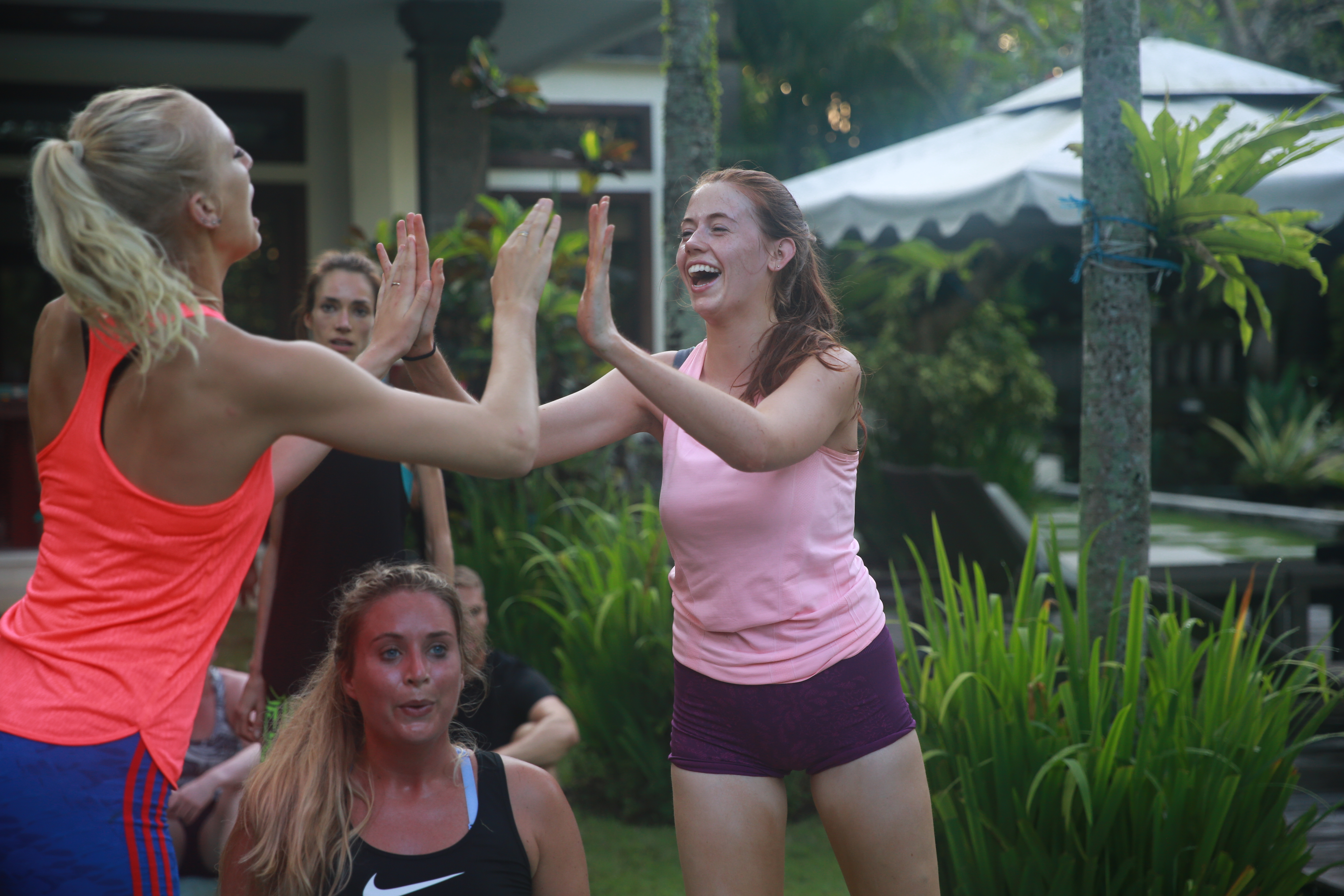 I took the group through five sweaty workouts during their 10 day retreat. These varied from huge HIIT circuits, to smaller strength based workouts and fun partner challenges. Every session was different and pushed them out of their comfort zone in new ways. These workouts tended to be early in the morning before the heat and humidity really picked up, and typically lasted between 30 to 45 minutes. Let's just say the combination of burpees plus high temperatures resulted in some serious sweat!
One morning Adam took the team for a beach run at sunrise, which was absolutely stunning. Ina also took the guests through a selection of yoga sessions to help stretch out their tired muscles and support recovery. On the final day; Adam, Ina and I created a hybrid workout which combined all three of our skill sets. It had 20 minutes of HIIT, 20 minutes of resistance training and 20 minutes of yoga. It was the perfect challenge to finish the retreat with and left everyone sweaty, stretched out and satisfied!
The Activities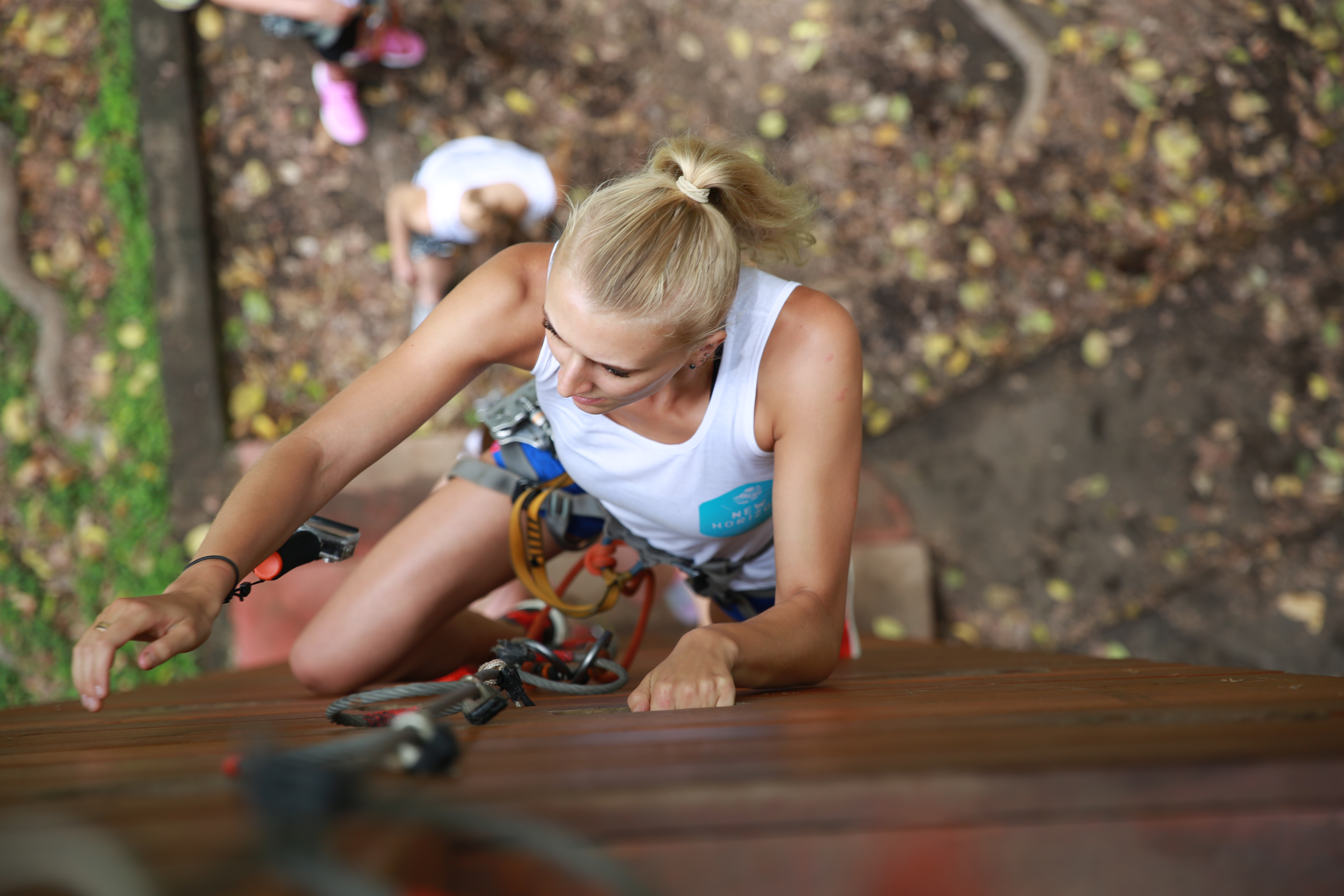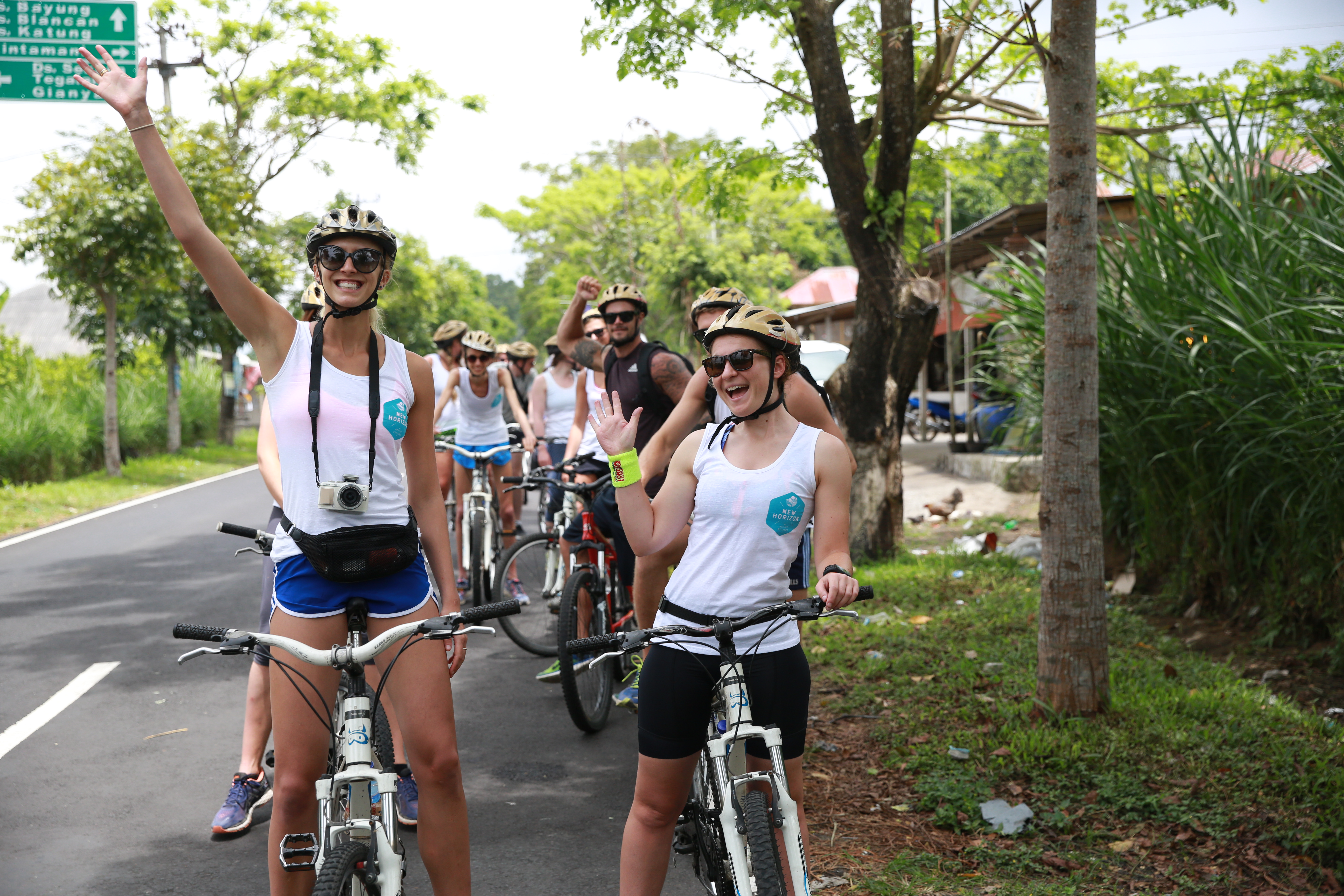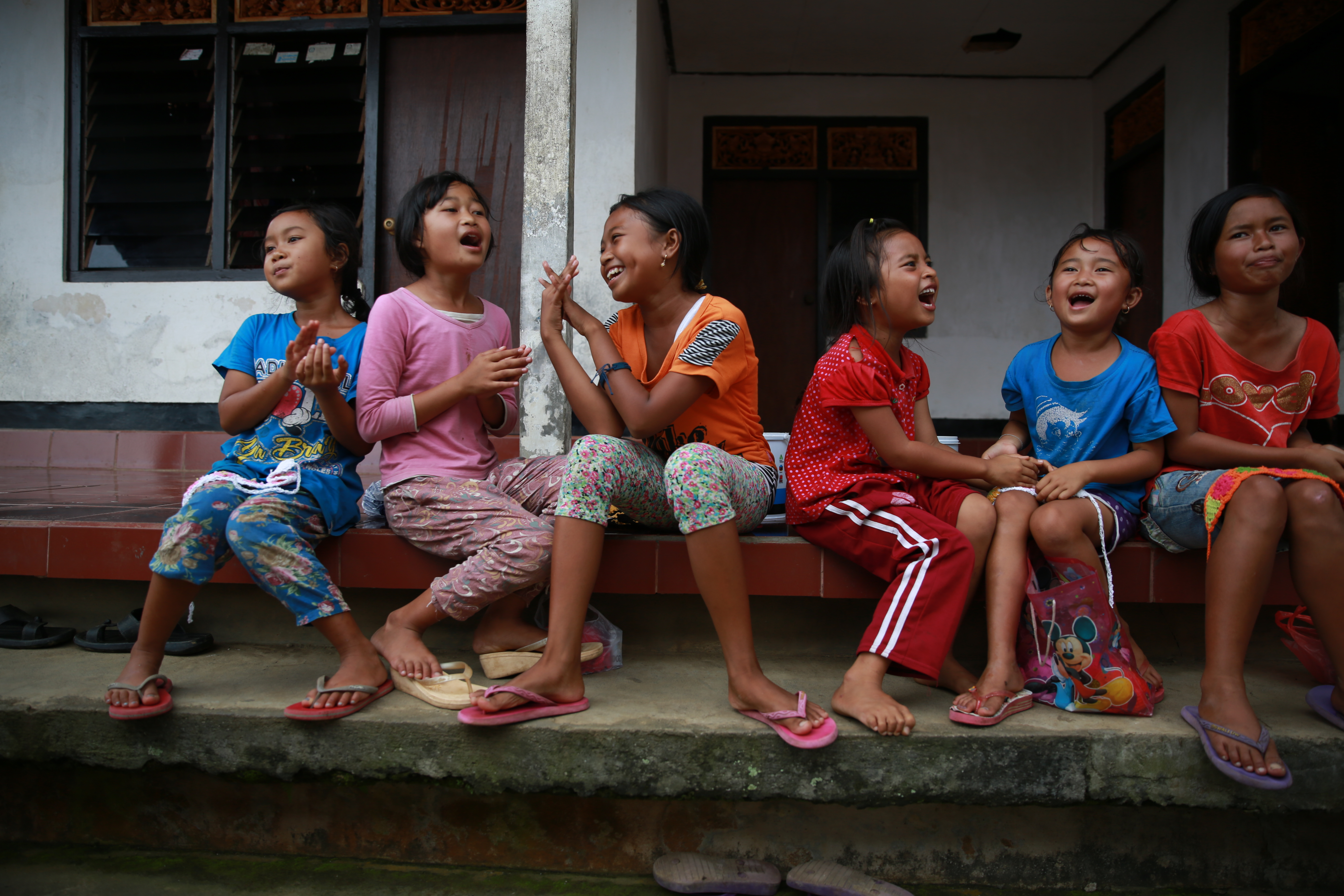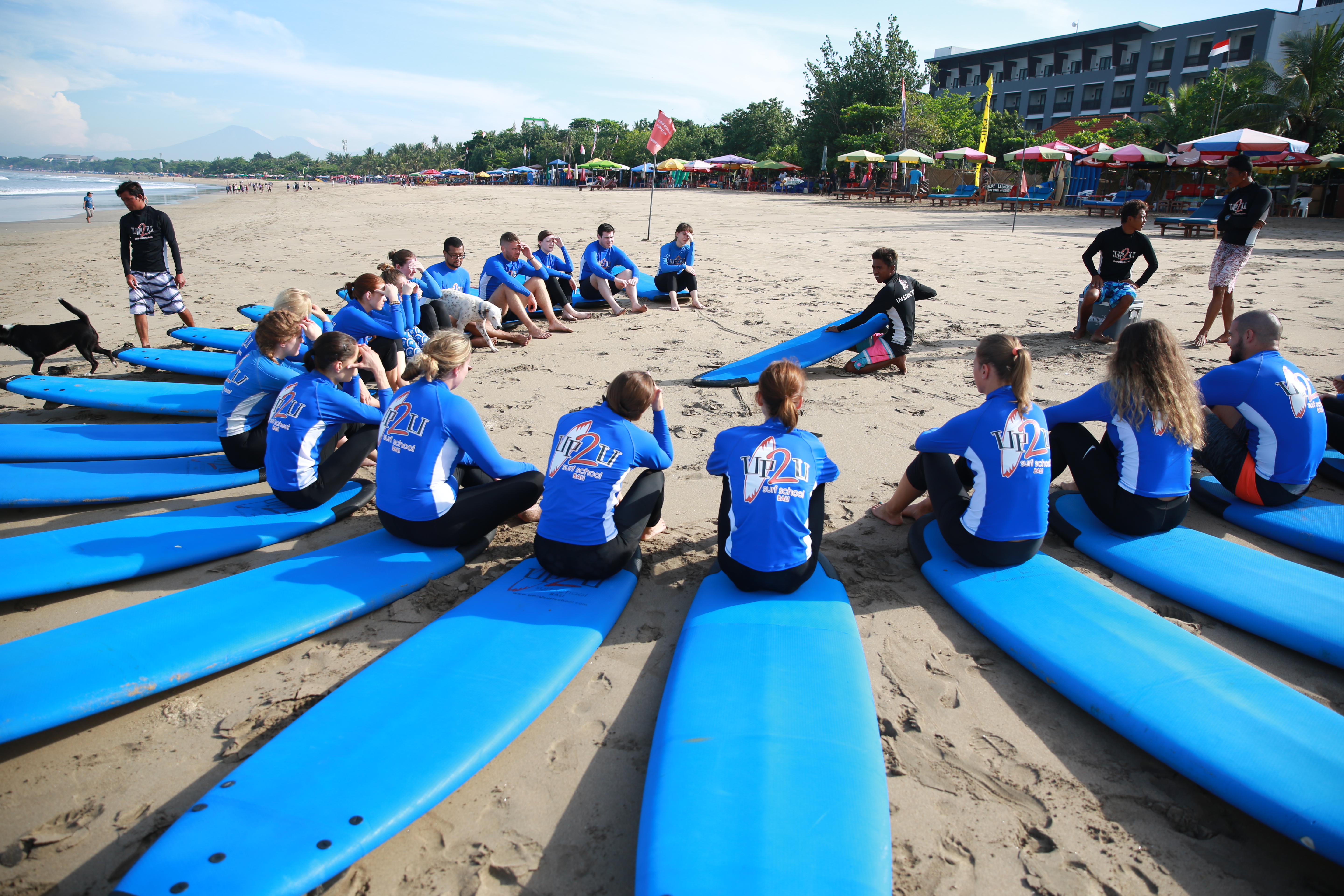 As I said, this retreat isn't about running you into the ground. They want to push you out of your comfort zone in the most fun and accessible ways possible. They choose activities and adventures which are active yet enjoyable. You end up torching through a tonne of calories without even realising it. These included:
Surfing:
We did this twice. It was awesome (or should I say rad?). There is nothing more satisfying than riding your first wave. It makes you feel like a total badass. Plus you're so focused on learning a new skill that it doesn't feel like exercise!
White Water Rafting:
This was one of my favourites, I wish I could do it again and again! Not only does it provide a tough upper body workout, but you're working in teams and get an amazing adrenaline rush. I loved it!
Cycling:
Cycling is such an amazing way to exercise while exploring your surroundings. We cycled down from Ubud through lots of gorgeous authentic Balinese villages. We even got to pop into a house and meet a family, giving us a valuable insight in the lives of the local people.
Tree Top Adventure:
An adrenaline junkies heaven! This was kind of like Go Ape in the UK. We got harnessed up and clipped into various obstacle courses up in the tree tops. I loved the rush of the rope swings and zip lines, which were interspersed with physically challenging tasks like net climbs and tight rope walks.
Climbing Mount Batur:
This hike was by far the highlight of my whole trip. We woke up at 1am and drove to the base of Mount Batur. From here we climbed up the whole thing. In pitch black. With torches. Then we watched the sunrise from the very top while sipping hot chocolate. It was bloody brilliant… I can't even put it into words! It is quite simply a must do in Bali!
Free Time:
It is worth noting that during the 10 day retreat there were two days which were free time for the guests to do as they pleased. Activities could be arranged for them, but they usually had their own ideas and plans. Most guests used this time to top up their tan, explore the local healthy cafes and get a massage. Bliss!
The Group Experience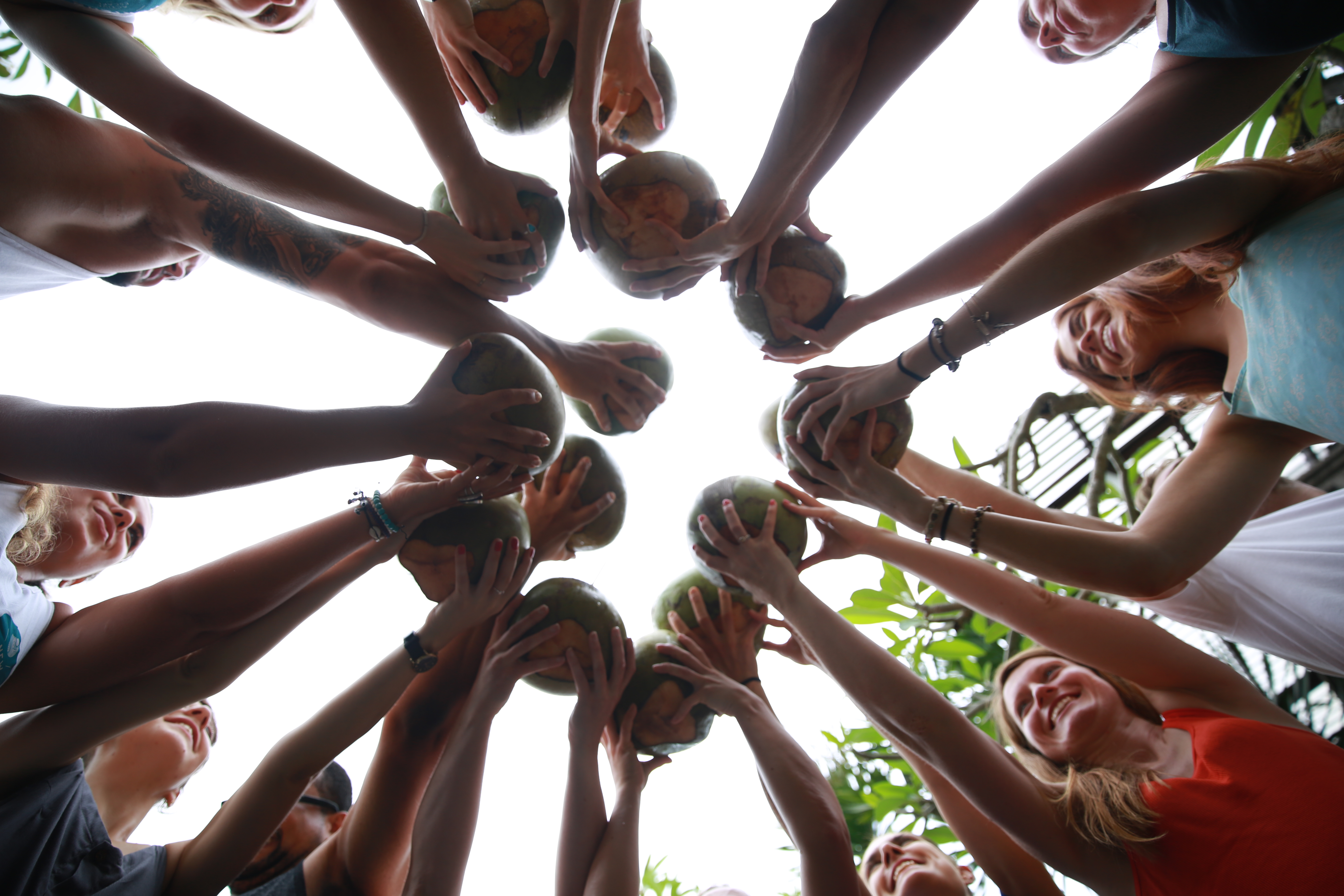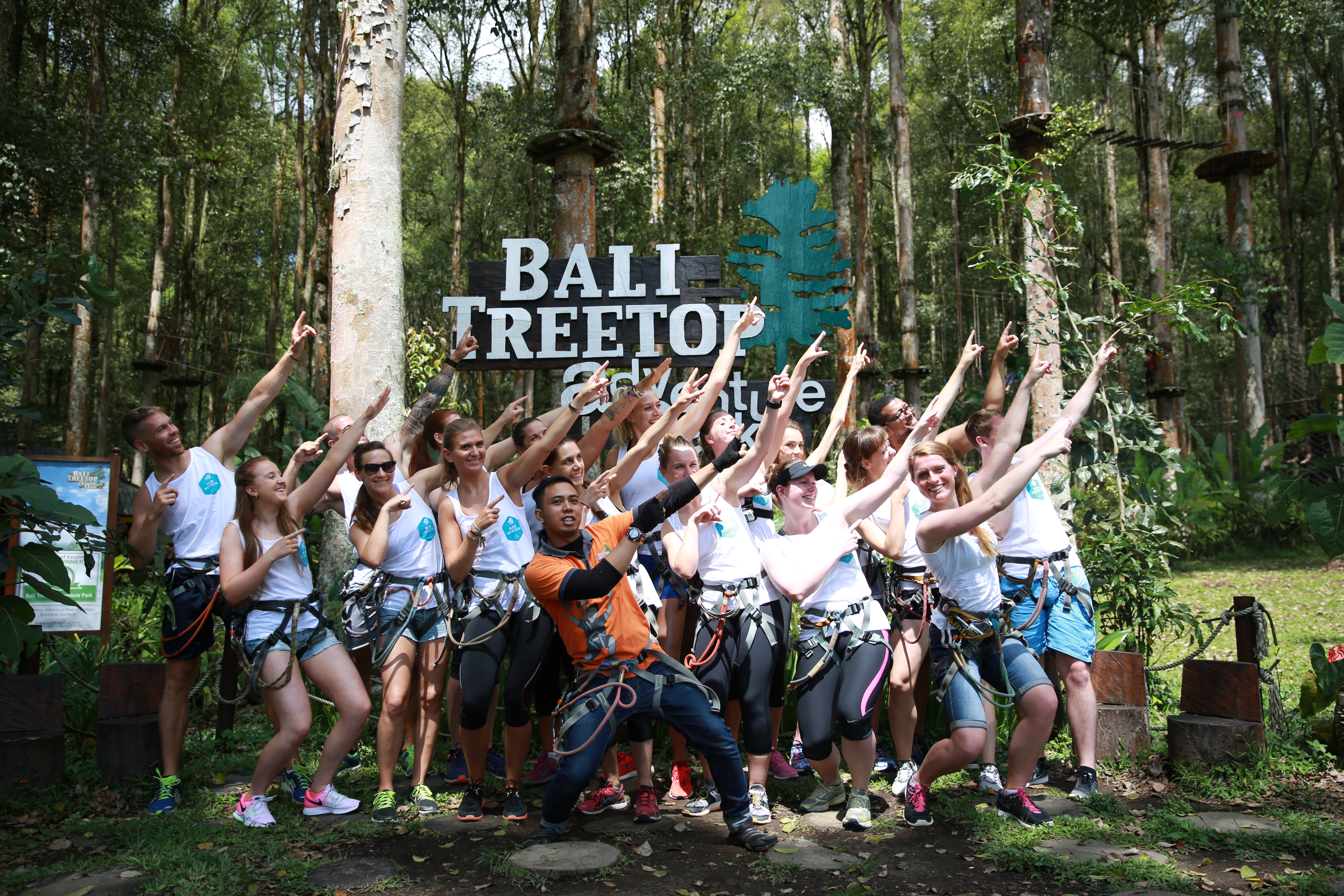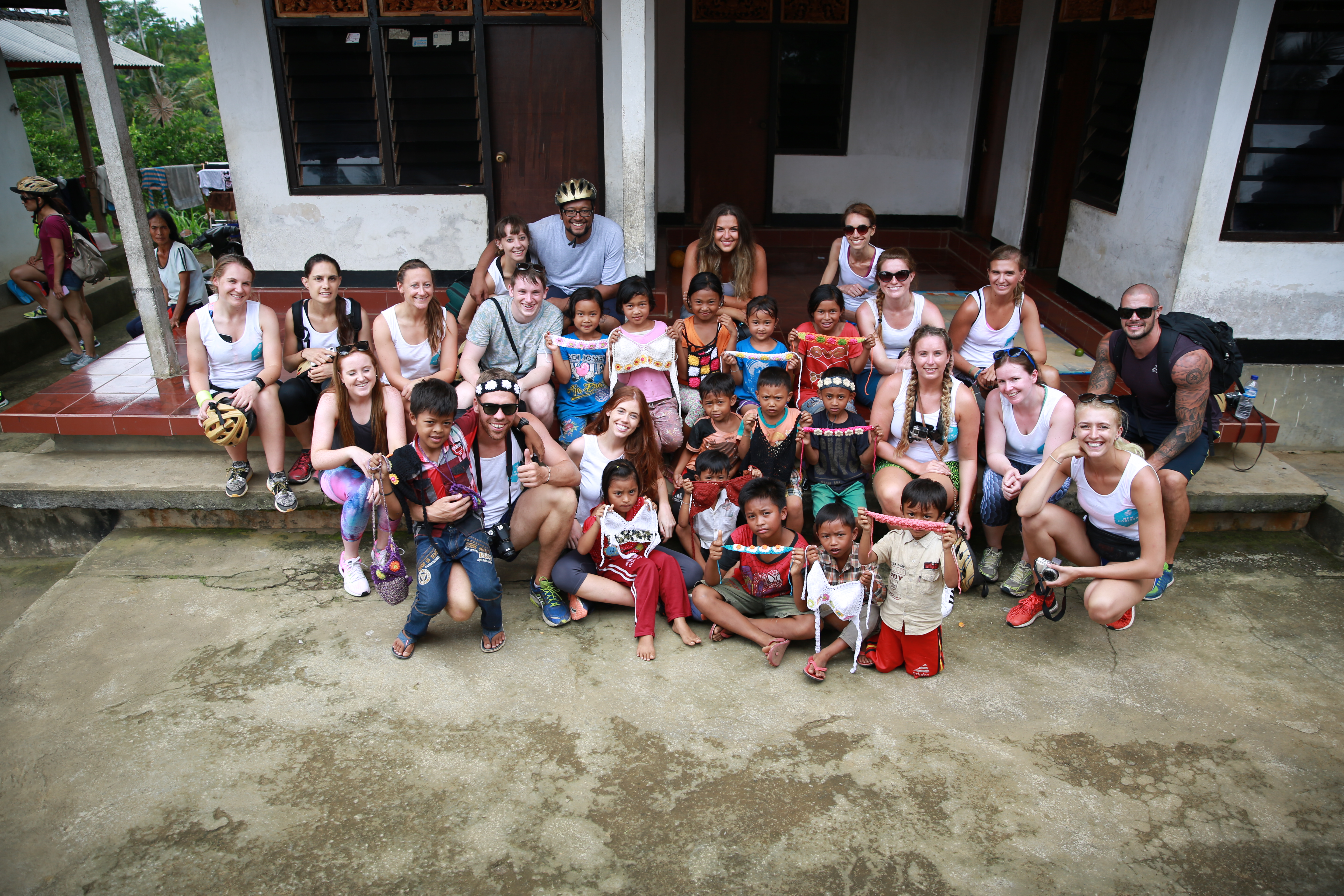 One thing I really loved about the retreat was the group mentality and experience. Everyone got on really well and enjoyed hanging out together. It is super motivational and inspiring to be surrounded by people with common interests. It makes pushing through physical challenges much easier when there is a team of people going through it beside you. Plus you can share all the amazing experiences and reflect on them together. Myself, Adam and Ina really felt like part of the group and by the end of the retreat everyone had bonded and contact details were exchanged to keep in touch.
The retreat in itself was remarkably well organised. Every single detail has been thought of and Adam fell over himself to help the guests with anything they needed. There was even a professional photographer who took tonnes of solo and group photos of the whole trip. Any weight was taken off our shoulders, which made it really relaxing and stress free for myself and the guests. Each morning we woke up and were told what to do, where to be at what time, and what to bring. We didn't have to think about anything, stress or plan ahead. We could just sit back and enjoy the experience.
All in all…
This retreat is legitimately amazing. I may be a little biased, as I worked on the retreat, but I promise I don't bullshit. The team behind it are such good honest people. They just want the best for the guests and do everything in their power to give them an awesome experience. They pour their heart and soul into the retreats and it shows. Its pretty much impossible to not have an amazing time on a New Horizon Escapes adventure!
I loved the retreat so much that I will also be working on the one in Koh Samui, Thailand next February. There are still a handful of places left so come join me! The code ZANNA100 gets you £100 off any retreat!
Happy travels,
Zanna xx
Photos; Denis Plesca