When I originally planned my trip to Hong Kong I wasn't expecting there to be many vegan options, but boy was I surprised. The plant powered food scene out there is absolutely incredible! After a little research I ended up with a list of about 40 places I wanted to try – a few too many for a 5 day trip! So here is a curated list of those I visited and those I wish I had time to.
Supa Bowl:
This acai bowl restaurant is a tiny spot located in the bustling area Wan Chai. They offer a selection of acai bowls, which they will happily serve in your own container if you bring it, as well as a range of toppings from nut butter through to fruit, nuts, seeds, superfoods and granola. They have bowls with added plant based protein and you even get rewarded if you do squats, 30 reps means free almond butter! They get bonus points for the owner being so damn lovely.
Be Juiced:
Another healthy breakfast spot to check out in the morning. They have a selection of acai bowls, juices, smoothies and bagels. I loved the peanut butter, banana and chia jam bagel! Again, I recommend bringing our own container and cutlery to avoid plastic. They also have options with added vegan protein and they sell a range of vegan snacks and goods.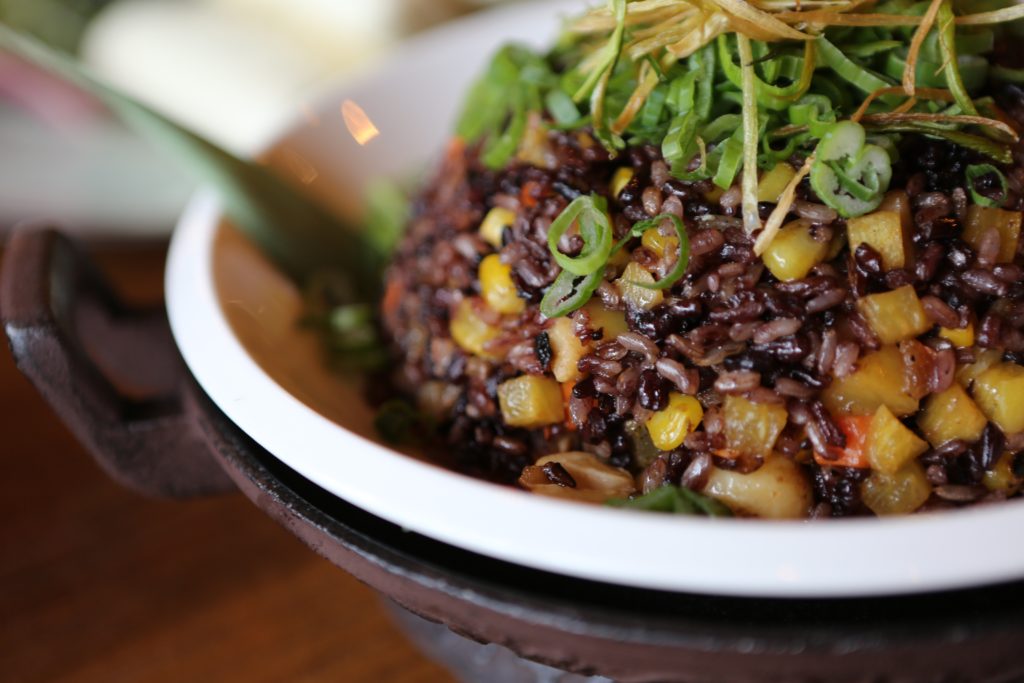 Pure Veggie House:
This was one of the highlights of my foodie experiences in Hong Kong, a 100% vegan dim sum and traditional cantonese restaurant. It was so authentic and all the other customers were locals, which is an indicator that it is a good spot! The food was delicious with highlights including the flat noodles, the truffle mushroom dim sum and the BBQ steamed buns.
Lock Cha Tea House:
This is another great spot for dim sum, they offer veggie and vegan afternoon tea as well as a selection of veggie and vegan dim sum. I loved the veggie dumplings! Plus the setting is super nice, with traditional decor and plush chairs.
Po Lin Monastery:
This traditional local canteen style restaurant is located inside the Po Lin Monastery on Lantau Island. It serves vegan Buddhist food and is full of locals and monks, I think we were the only Westerners in there! It is an incredible authentic experience and the lemon "chicken" made from tofu is divine.
Veggie SF:
This restaurant provided one of my favourite meals in Hong Kong. It combines cantonese food with vintage American diner vibes, which sounds bizarre but is actually incredible. The food is 100% vegan and 100% delicious. I recommend the crispy nuggets to start, the deep fried "calamari" and the chocolate milkshake with whipped coconut cream – so delicious!
Mana:
This popular lunch spot has a laid back hippie vibe, with a focus on sustainability. The menu is 98% vegan and consists of their signature flatbreads, huge leafy salads, burgers, cold pressed juices and sweet treats. The falafel flatbread is the bomb, I would have loved to have gone back to give the chickpea salad and the energy balls a taste!
Grassroots Pantry:
This restaurant is super hyped up. but for a good reason. The menu again is 98% vegan and there is a huge focus on sustainability, which I am of course a big fan of. The food is a mix of traditional cantonese with some international inspiration thrown in. They know how to do some epic things with mushrooms and the highlight is definitely the chicken bites, which genuinely taste like nuggets – they blew my mind. I would have loved to have come back for breakfast as they serve up buddha bowls, granola bowls and a whole host of other tasty treats.
Beef & Liberty:
If you want a break from local food, then head to Beef and Liberty for a taste of the West. They have multiple versions of the famous vegan impossible burger on offer, as well as "impossible loaded fries" with crumbled vegan "meat" and melted vegan cheese; incredible!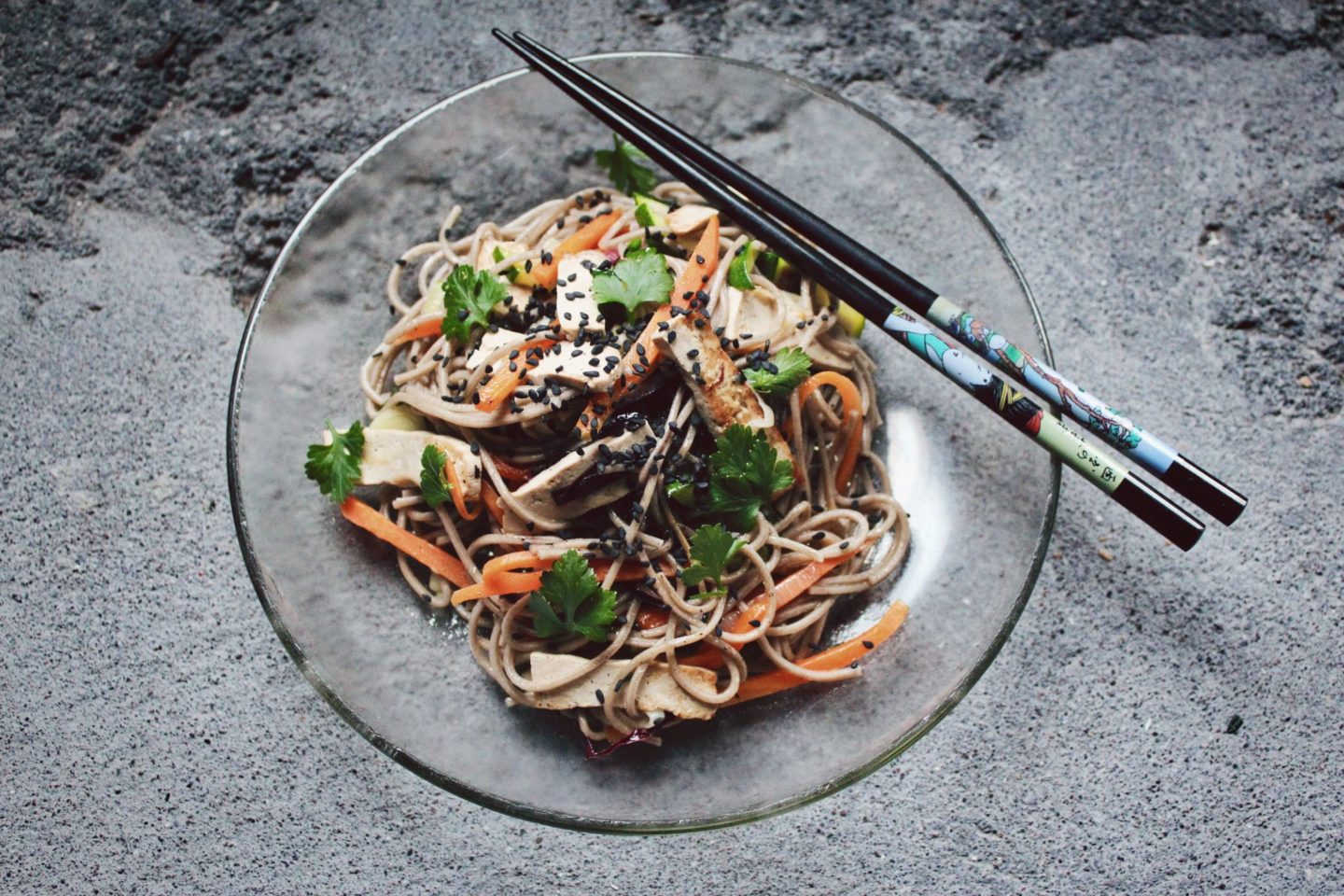 The Ritz Carlton Lounge & Bar:
If you're in the market for the Beyond Burger, then head up the the Ritz Carlton lounge and bar. It is over 100 floors up and has an incredible view of the Hong Kong skyline. The menu only has one vegan option, the "vegan special", which is the beyond burger stacked up with avocado, veggies and vegan cheese. It comes with a mountain of sweet potato fries and tonnes of sides and dips. It is a feast, but be warned that it comes at a hefty price tag.
Next Time:
There were so many places on my Hong Kong hit list which I simply didn't have time to visit. Here are a few highlights which I will definitely hit up on my inevitable return:
Happy Veggie. A vegetarian cantonese restaurant which supports a social enterprise and employs deaf locals.
Gaia Veggie Shop. A casual local spot which serves tonnes of vegan meats and fish including vegan soft shell crab sushi rolls and vegan dumplings.
Green Common. A local health food shop with an adjoining cafe "Kind Kitchen" which serves healthy vegan breakfast, lunch and dinner.
Greenwoods Raw Cafe. An all raw vegan cafe with smoothie bowls, salads, snacks, sushi rolls and cheesecakes.
Confusion. A fusion of Mexican and Chinese food, vegetarian with tonnes of vegan options.
LN Fortune Coffee. A "instagrammable" cafe serving up vegan bakes, waffles, burgers, breakfasts and coffee.
Loving Hut. A popular spot for vegan asian food, baked goods and some western dishes – including the "beyond burger" and "beyond burger sausage".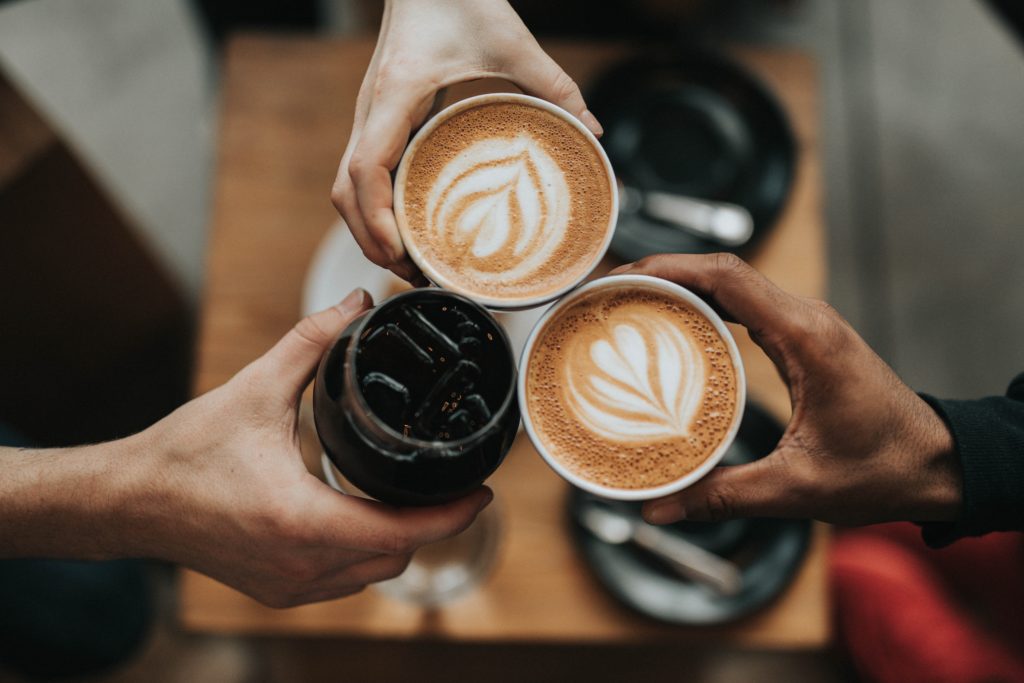 Bonus Spots:
Coffee:
Hong Kong is covered in tonnes of independent coffee shops. My personal highlights included The Cupping Room (which has oat milk & excellent avocado toast), Winston Coffee (try a dirty chai with soy milk!) and Elephant Grounds (which also has epic avocado toast and brekkie options!). Be warned that in Hong Kong most coffee spots don't open until 8am or later, which means no pre workout coffee if you train early doors like me! 
Cocktails:
For a cocktail with a view I recommend Ozone Bar at the Ritz Carlton (the highest bar in the world), The Intercontinental (the most panoramic view of the skyline), and Sevva (for a sunset rooftop vibe).
Like this? Check out my complete Hong Kong travel guide here.
Happy eating!
Zanna xx