As a northern lass who was born and raised a mere 40 minutes away from York, I am ashamed to say that I never truly appreciated its charm in my youth. York is a beautiful ancient city which was founded by the Romans in 71AD. It is a snapshot of British history, with influences from the Romans, Vikings, Normans, Tudors and Victorians. The abundance of attractions to explore including 13th century city walls, a gothic cathedral and narrow medieval streets makes it the perfect place for a UK city break. So here's my round up of the best things to see and do in York.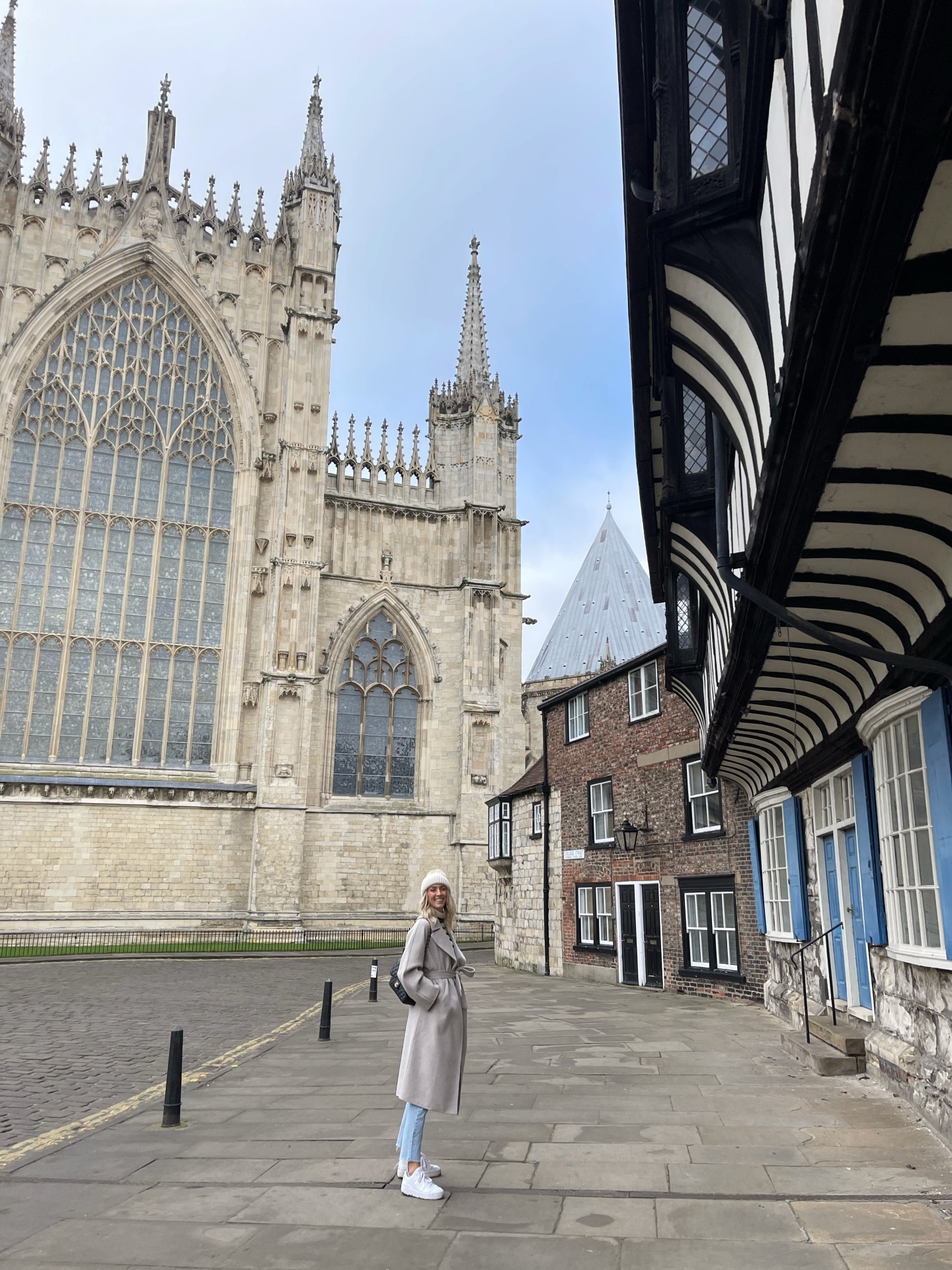 Practicalities:
Getting there & getting around:
York has a train station in the heart of the city which is well connected to the rest of the UK. When getting around, you won't need a car if you're staying in the centre as the main York sights can easily be explored on foot.
Accomodation:
If you're looking for a spot of indulgence, we enjoyed a press stay at The Grand York which is a stunning hotel perfectly located inside York's city walls. They have a cookery school, luxury spa and the most delicious afternoon tea. I can't recommend it enough.
Price:
Just like any UK city, you can save cash by getting self-catering accommodation and cooking your own meals or you can treat yourself with luxury hotels and fine dining restaurants. The choice is yours.
How Long To Stay:
You can easily see the main York sights on a weekend trip.
When To Go:
York is a year round destination. During the festive season there's Christmas lights, in spring there's flowers blooming, summer brings the parks to life and autumn has beautiful falling leaves. Just make sure whatever the time of year you take an umbrella, this is England after all.
Travel Tips:
It is best to book any key attractions in advance, such as entry to York Minster and the museums to ensure you don't miss out. There is a York Pass available which can save you money if you plan on visiting a selection of attractions. York is a popular historic city and can get busy, especially on weekends, so my top tip is to get up early to enjoy its beauty before the crowds.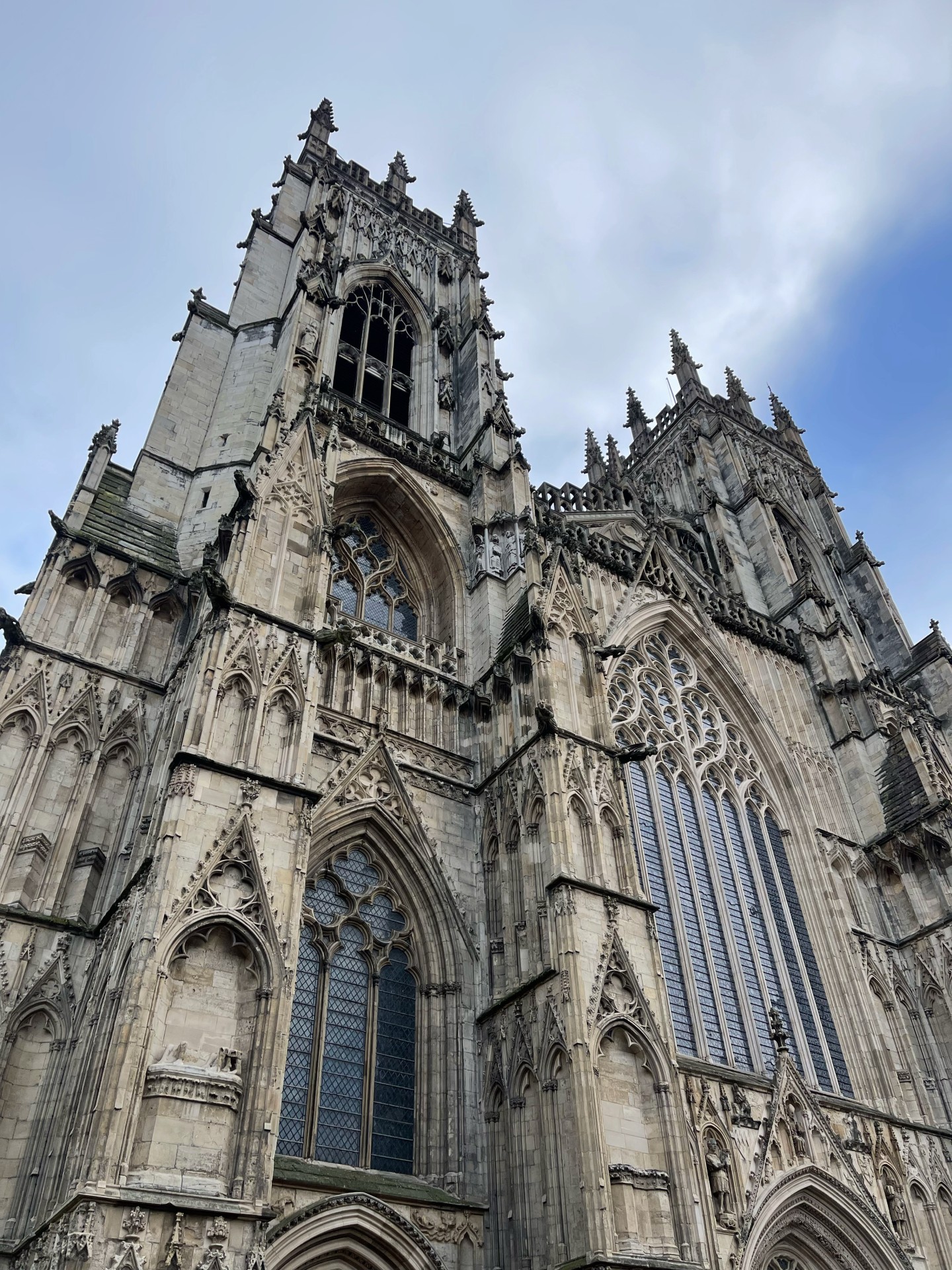 What To See & Do in York:
York Minster
One thing you can't miss on a trip to York is the famous York Minster. This 13th century gothic cathedral took over 250 years to build and is the largest of its kind in Northern Europe. It has a stunning exterior and gardens to it's rear which you can explore, but going inside is where the real magic happens. Don't miss the chapter house, which is my personal favourite feature, and if you're feeling energised you can climb up the minster tower to get an incredible view from the city's highest point.
College Street
Just behind York Minster there is a small street titled College Street. It is home to my favourite view of York Minster as it has beamed tudor buildings, quaint houses and is overlooked by the Minster's great east window. The largest expanse of medieval glass still standing in Great Britain.
The City Walls
No trip to York is complete without a walk on the famous city walls, the most complete ancient city walls in England which were mainly built in the 13th century. Walking a complete loop of the 3.4km walls will take around two hours, or perhaps a little longer if you pause to take in the beautiful views and the "bars" which are fortified gateways along the route. Exploring the walls is an amazing way to see the city from a new perspective.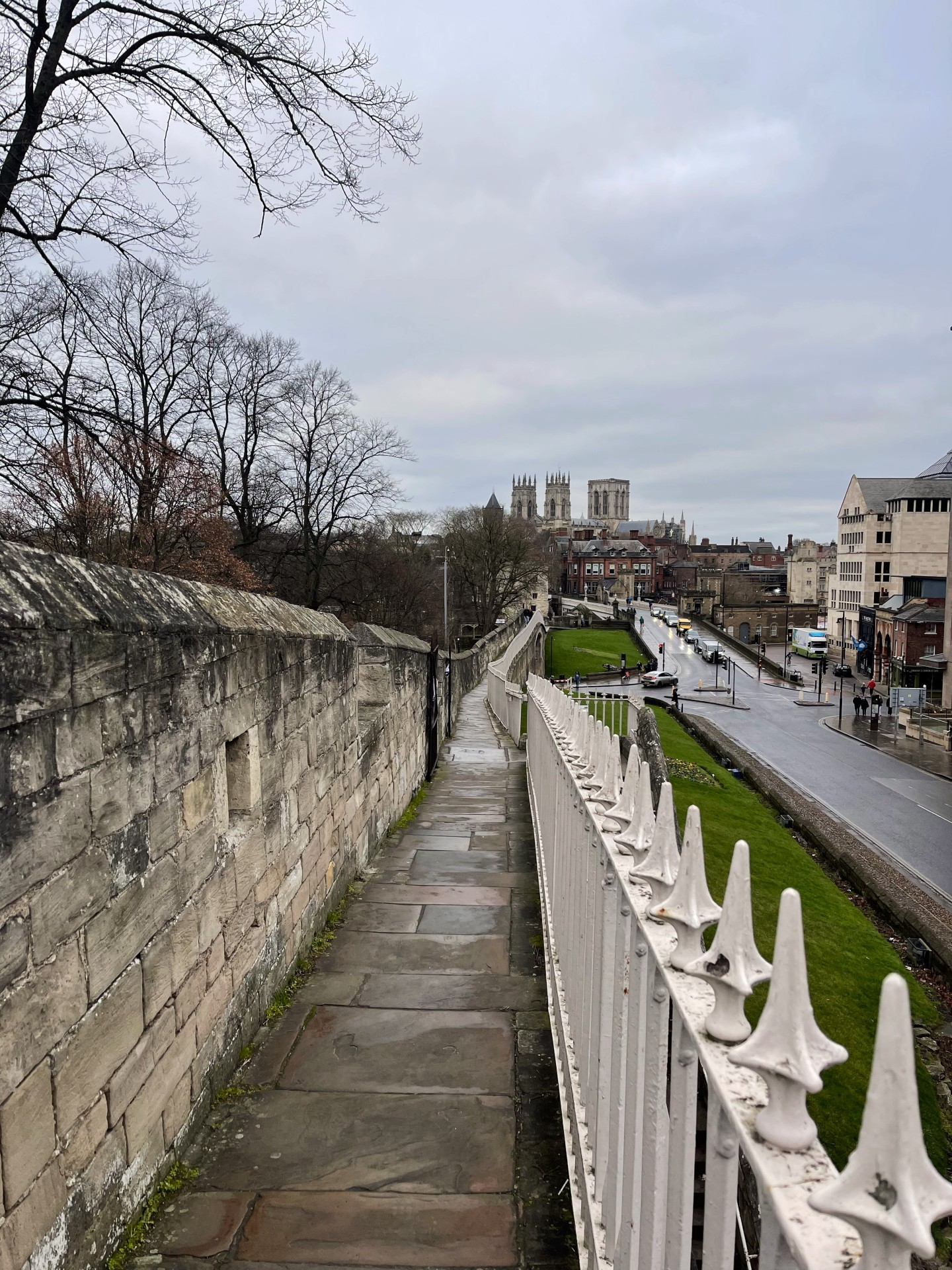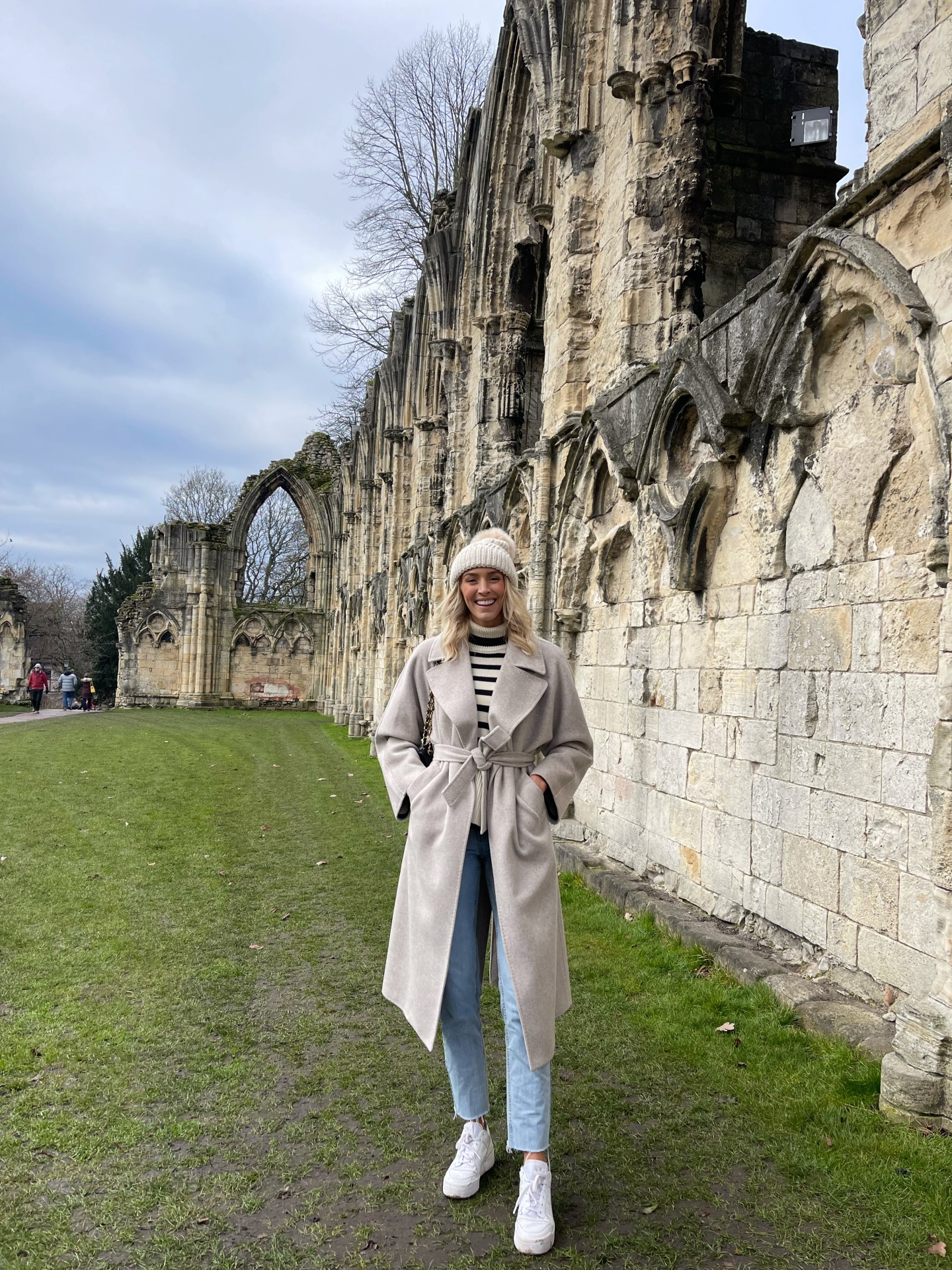 Museum Gardens
If you're craving some green space, right in the heart of the city you can find York Museum Gardens. They were established in the 1830's and are not only home to an abundance of flowers and trees, but the stunning medieval ruins of St Mary's Abbey. There are even remains of towers and forts dating all the way back to the Romans.
Cliffords Tower
Cliffords Tower is almost all that remains of York Castle, originally built by William the Conqueror in 1068. Located on a high mound overlooking the city, it is worth a visit purely for the panoramic views over York. However, it also has a rich history you can learn about through tours, information boards and guidebooks. See if you can find out where it got its name from – it is a gory story!
The Cat Trail
If you're looking for a different way to explore the city, head to the information centre and pick up a map for the York Cat Trail. It outlines a self-guided tour through York's highlights including the city walls, Shambles and Cliffords Tower – while encouraging you to find the hidden cat statues along the way! A great option for kids and cat lovers alike.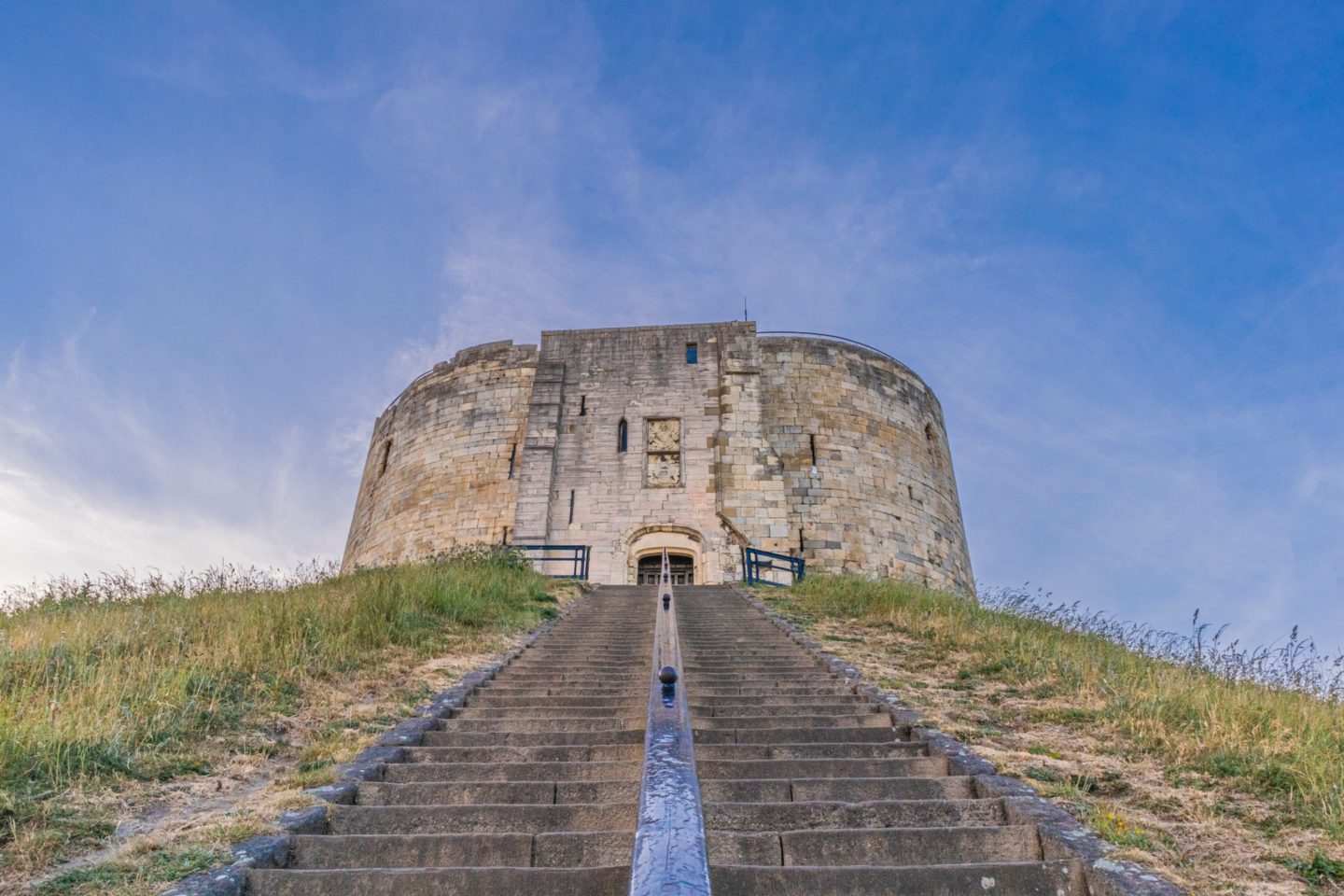 The River Ouse
The Ouse runs right through the centre of the city and can be explored in numerous ways. There are boat tours operated through City Cruise which run multiple times a day. They allow you to learn more about York's history while seeing the city from a unique perspective. If you want to go it alone then in the warmer months you can rent a small private boat and take your own tour!
The Museums
York is home to numerous museums. My personal favourite is the Castle Museum which is housed in an old prison and has immersive exhibitions. Other popular options include Jorvic Viking Centre, The Yorkshire Museum, York's Chocolate Story and the National Railway Museum. If you plan on visiting a selection of museums, it might be worth looking into getting a York Pass.
Take A Ghost Tour
York is known for being one of the most haunted cities in the world with over 500 ghosts said to reside there. Every evening, walking ghost tours are lead through the city's narrow streets telling of it's bloody past. If you want to face your fears and have a unique experience, don't miss this.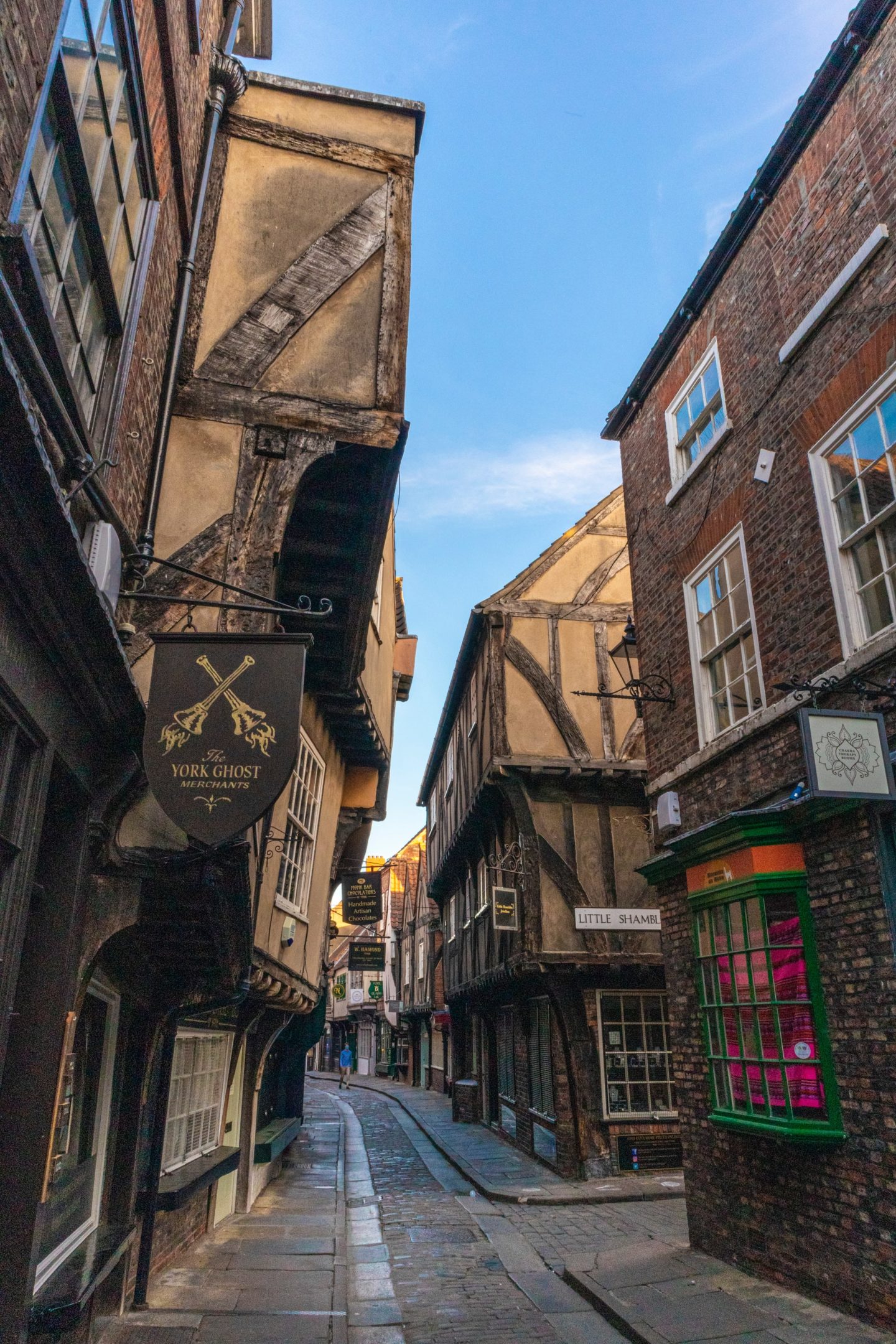 Shambles & York's Streets
Shambles is one of the best preserved medieval shopping streets in Europe, complete with a cobbled road and overhanging buildings it is said to be the inspiration behind Diagon Alley. However, this isn't the only beautiful street in York and there are many more also worth exploring on foot. Some of my personal favourites include Stonegate, Swinegate, Petergate, Goodramgate and Blake Street. They are home to beautiful buildings, cosy cafes and an abundance of independent shops.
Psst. Look out for Lady Row on Goodramgate, the oldest line of houses surviving in the city which date back to 1316. Go through the gate just next to them to find the hidden Holy Trinity church which has incredible box pews.
Historic Houses
York is home to a series of historic houses and halls which you can enter and experience. My mum absolutely loves these and some of her personal recommendations include Treasurers House, Barley Hall and Merchant Adventurers Hall.
Enjoy Delicious Food
There are numerous incredible eateries across the city, but here are a few personal favourites you can't miss:
Partisan. The best spot for breakfast or brunch. They have delicious dishes and mouth watering baked goods.
Brew & Brownie. A close runner up for York's top brunch spot. Make sure you check their specials board for seasonal goodies.
Spring Espresso. If you're seeking a coffee to go, these guys are centrally located and make a great cuppa.
Betty's. A true Yorkshire establishment. Pop in for brunch, lunch or their famous afternoon tea.
Spark York. A unique and vibrant outdoor space which is home to a selection of independent cafes and street food businesses.
Doner Summer. If you're looking for some indulgent vegan junk food, don't miss their epic fried chicken and kebabs.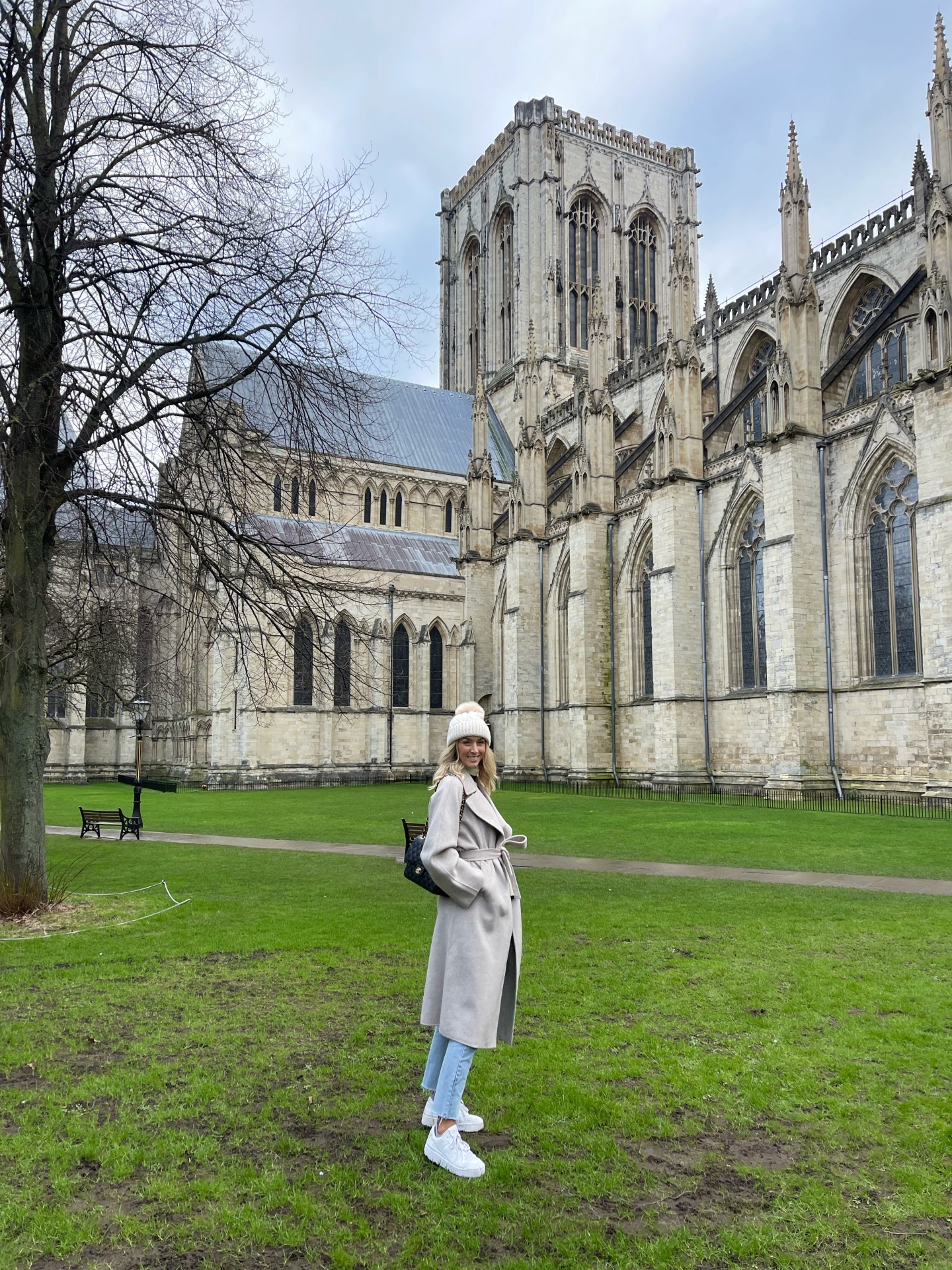 York is a city that needs to be added to your bucket list. It is jam packed with rich history, beautiful architecture and top notch restaurants. If you want to see more from my time exploring the city, check out my vlog here.
Safe travels!
Zanna x
If you are staying in the area for more than a couple of days you might want to check out my travel guide to North Yorkshire, showcasing the very best of the area.