As a Yorkshire lass myself I am surprised it has taken me this long to share an article solely dedicated to my home county. I might be a little biased but it is honestly one of the most stunning regions in England. It is home to multiple national parks, a beautiful coastline and historic cities – it really has something for everyone. I hope that by sharing my family's favourite spots you can be inspired to spend some time exploring this top notch northern region after reading my North Yorkshire Travel Guide.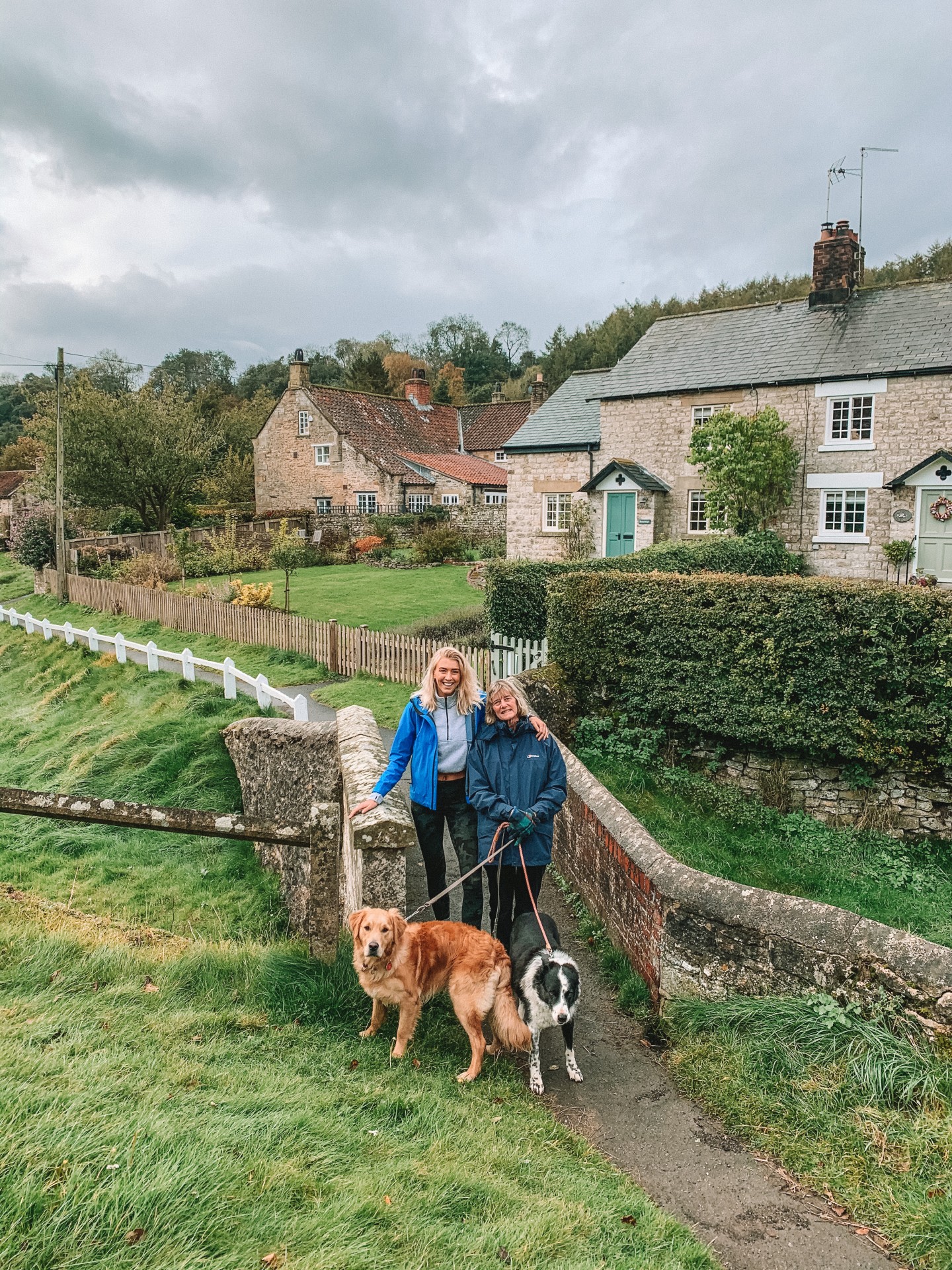 Castle Howard & Yorkshire Arboretum
A trip to North Yorkshire isn't complete without a visit to the famous Castle Howard, one of the most beautiful and expansive stately homes in England. It is located near York in the rolling Howardian Hills, and at over 300 years old it is steeped in history. It is a perfect place to visit any time of year and you can easily spend a day here walking through the sprawling grounds, exploring the elaborately furnished house, browsing the quaint farm shop and admiring the extensive well kept gardens. Nearby is the Yorkshire Arboretum which is a 120 acre garden of over 6,000 trees from around the world, interwoven with lakes, parkland and ponds. Nature heaven!
York
York is quite possibly my favourite city in the UK, it is full to the brim with history and character. It has influences from the Romans, Vikings, Normans, Tudors AND Victorians so provides an in-depth snapshot into British history in one place. There is so much to do that you could easily take a city break there and fill multiple days with activities, so here are my top recommendations:
Walk the historic city walls.
Explore & climb York Minster.
Walk through the Medieval Shambles, voted the best street in Britain.
Climb up Clifford Tower.
Wander through the Museum Gardens.
Have an afternoon tea at Betty's (book ahead!).
Take a ghost tour in the evening.
Wander through the city's snickelways (the many Medieval narrow paths and lanes).
Browse The Shop That Must Not Be Named (if you're a Harry Potter fan!).
The North Yorkshire Coast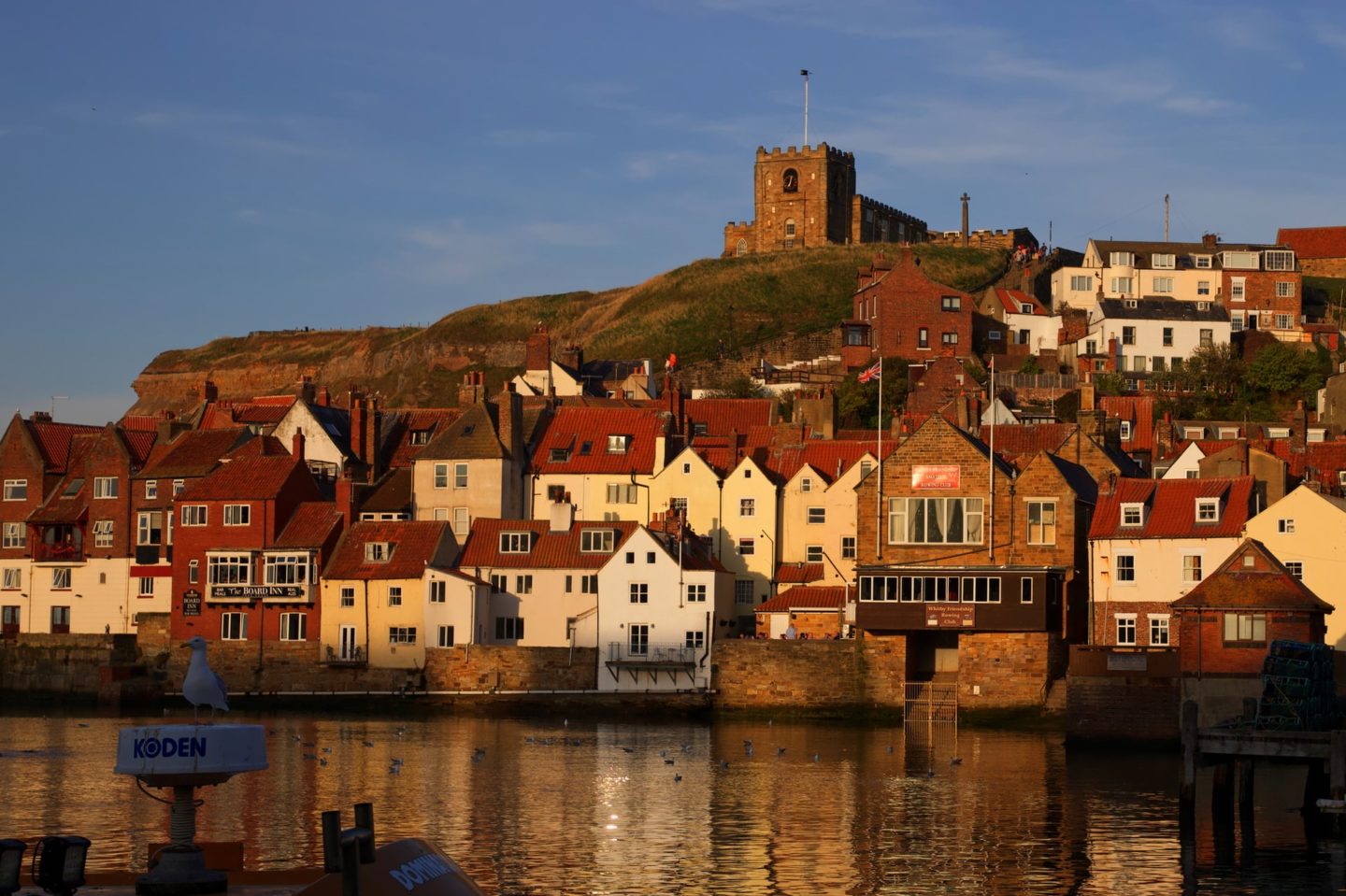 North Yorkshire has an incredible coastline scattered with picturesque villages clinging to its cliffs. Here are a few of my family's favourite day trips:
Whitby.
Whitby is a classic Yorkshire seaside town that is best known for being home to Captain Cook. There is so much to do. Climb up the 199 steps to Whitby Abbey, a historic ruin with stunning views. Wander through the quaint cobbled streets, discovering hidden nooks and crannies. Walk along the beach to Sandsend when the tide is out. Hop on a boat for a whale-watching or wildlife trip. The possibilities are endless!
Robin Hoods Bay.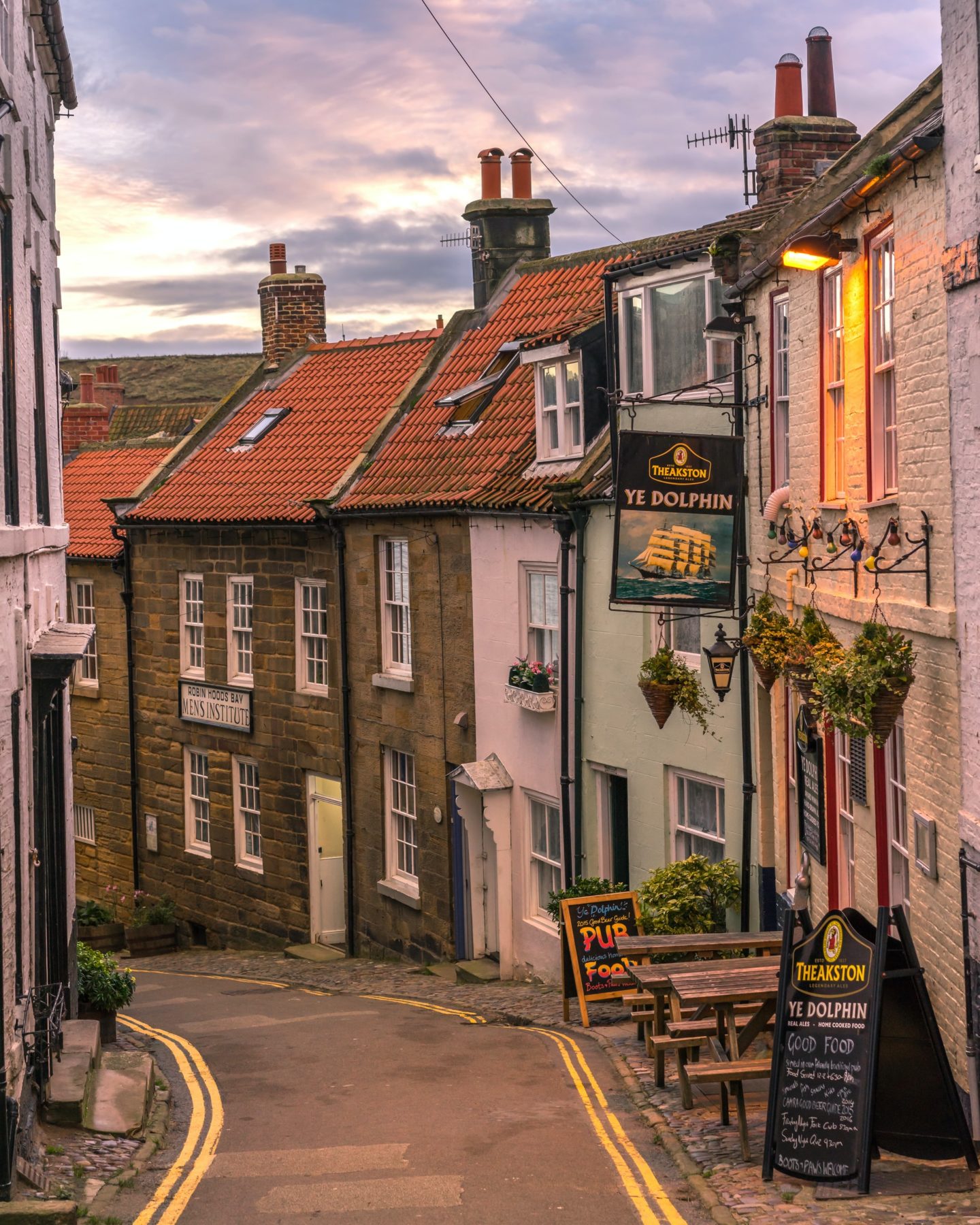 Known as one of the prettiest villages in North Yorkshire, Robin Hoods Bay is full of cobbled alleyways, quaint cottages and smuggling history.
Staithes.
This old fishing port is a great spot for rock pooling, fossil hunting and coastal walks.
Runswick Bay.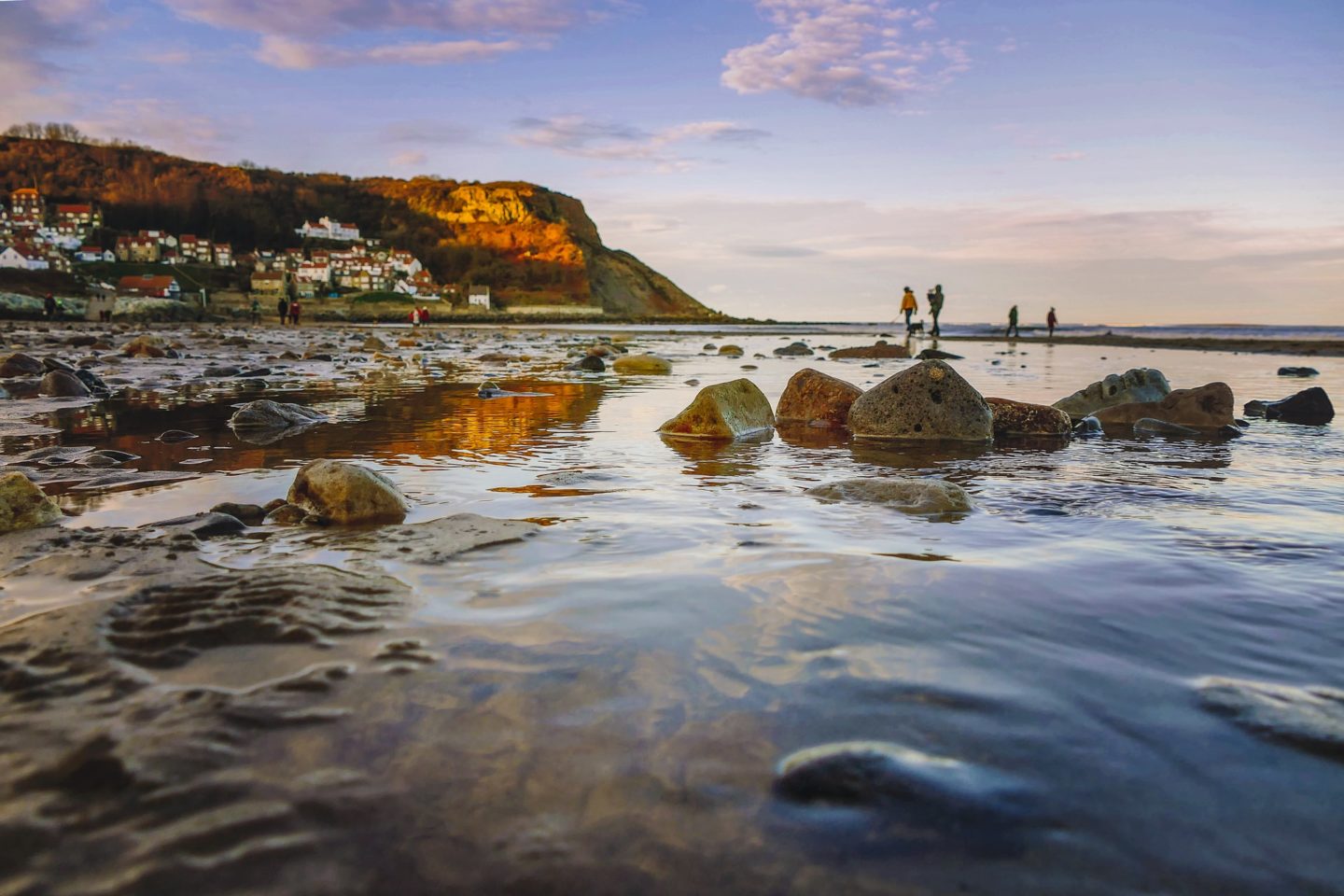 This is our favourite spot for a seaside walk as the beach is absolutely pristine and well sheltered. Look out for fossils!
Ravenscar.
This high point is a great spot to get views over the North Yorkshire coastline and well known for seal spotting.
Dalby Forest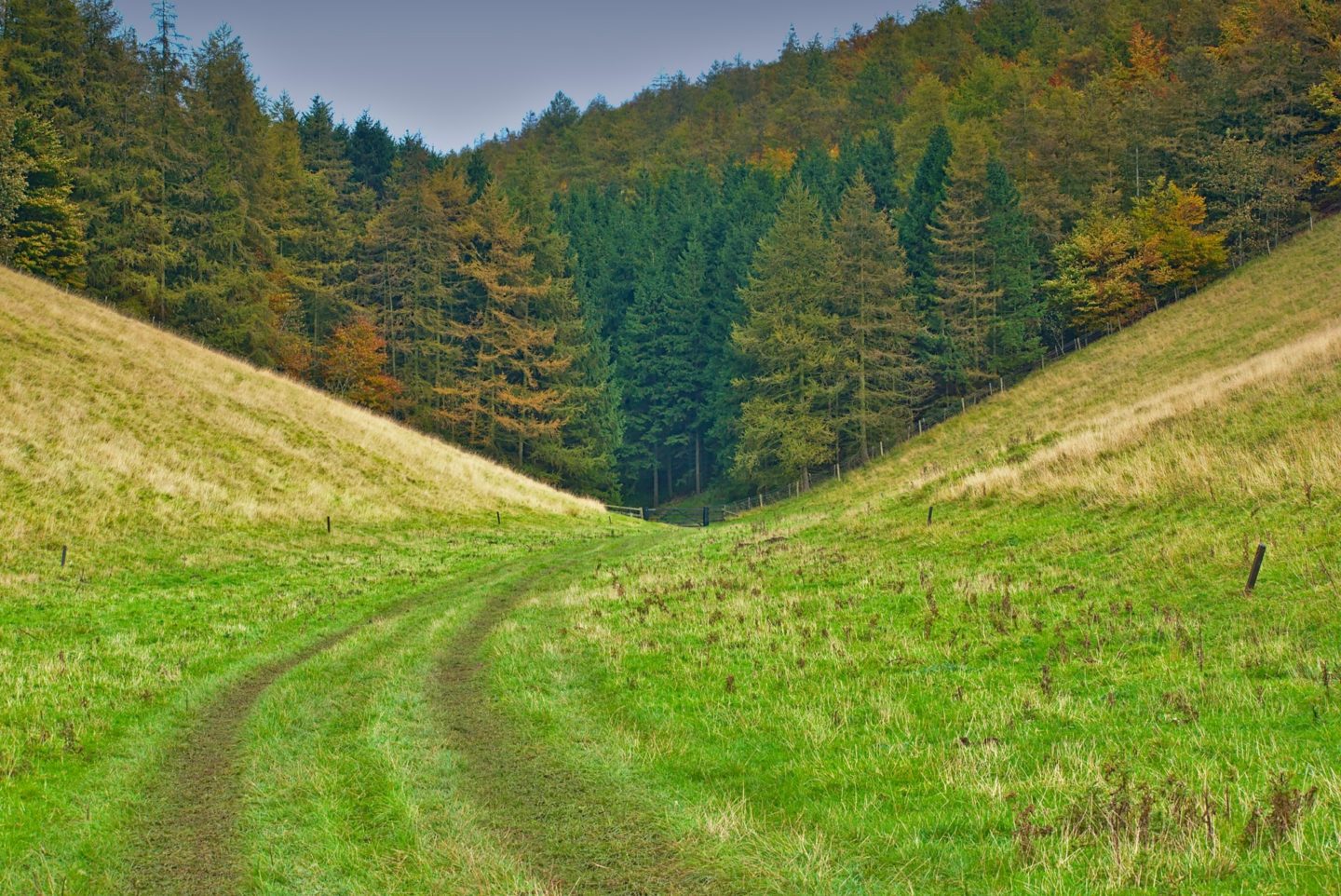 Dalby Forest is an area of over 6000 acres of woodland, home to gorgeous glacial valleys and best known for mountain biking. But don't be put off if you're not a cyclist, there is an abundance of activities for everyone. There's 13 walking trails, 4 running routes, 2 play areas, a Go Ape and a cafe. My top two spots in Dalby Forest are:
The Bridestones Walk.
A circular walk which takes you past large and unique sandstone formations.
Crosscliff Viewpoint.
This is a short walk to a beautiful viewpoint overlooking Blakey Topping.
Top Tip: Near to Dalby Forest is my favourite village in Yorkshire – Thornton le Dale. Known as "Yorkshire's Little Gem" this picturesque village looks like it has been plucked straight out of a postcard! It is a great spot to stop for lunch or an ice cream and there are numerous walking routes that start in the area.
Yorkshire Dales National Park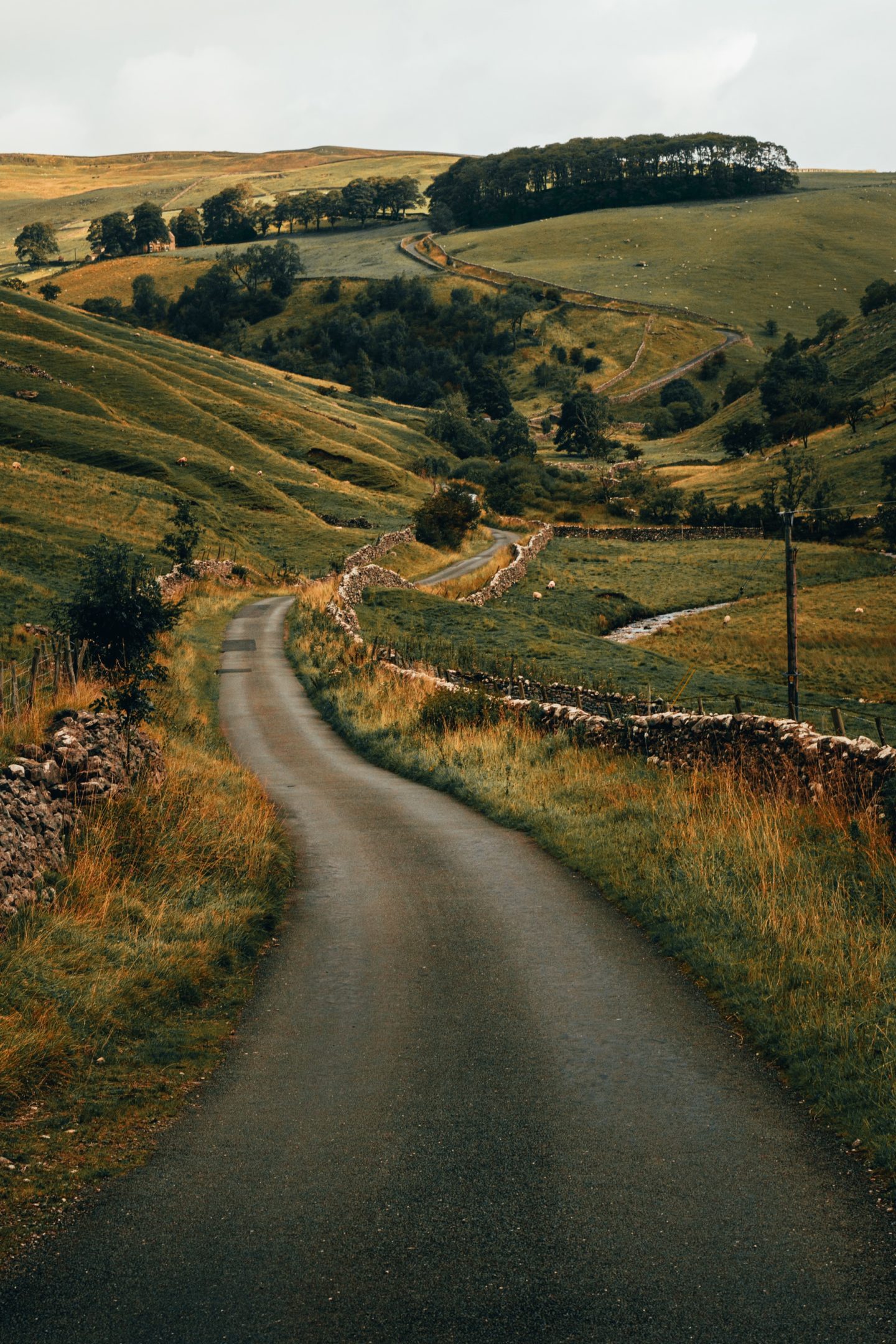 The Yorkshire Dales is an upland area made up of rugged river valleys, rolling hills and beautiful dales. It is an incredible area to visit any time of year, whether it's for a winter walk or a summer picnic. Here are my family's top recommendations for the region:
Nidderdale.
Nidderdale is a narrow valley surrounded by expanses of heather moorland and is a designated area of outstanding natural beauty. It's a great spot for walking and mountain biking. Stop off at nearby Brimham Rocks, a great spot for climbing or hiking amongst the dramatic rock formations.
Bolton Abbey.
This ruined priory nestled into a scenic valley is great for exploring. It's right next to a river with stepping stones, woodland walks and lots of little cafes to grab a cuppa.
Malham Cove & Gordale Scar.
Malham Cove is a scenic limestone cliff which used to be home to a waterfall higher than Niagara Falls! From here you can walk to Janet's Foss Waterfall and around to Gordale Scar, a huge gorge.
Ribblehead Viaduct.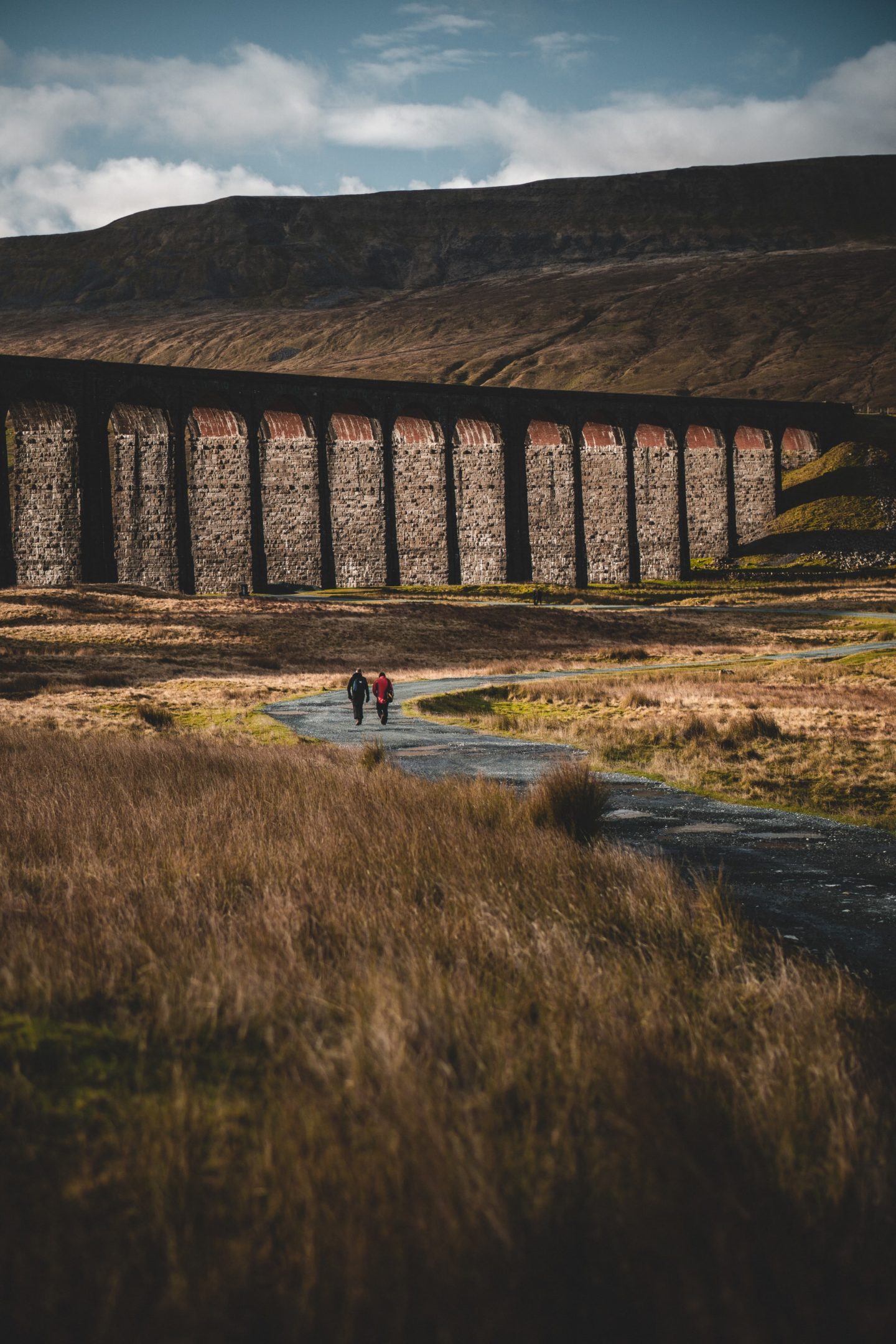 This beautiful viaduct has twenty-four arches and is a dramatic addition to the Dales landscape. There are various walks surrounding it.
The Yorkshire Three Peaks Challenge.
If you're up for a serious hike then check out the 24 mile three peaks challenge, which takes in over 1585m of elevation in a single day. It is an amazing way to stay active and take in the beautiful scenery in the area.
Fountains Abbey.
This is the largest monastic ruin in England, dating back to the 12th century. It is jam-packed with alcoves to explore. It is linked by a walkway to the Studley Royal Water Garden, an 18th century landscape garden that has world heritage status. It's home to lakes, sculptures, ancient woodland and a deer park.
The North York Moors National Park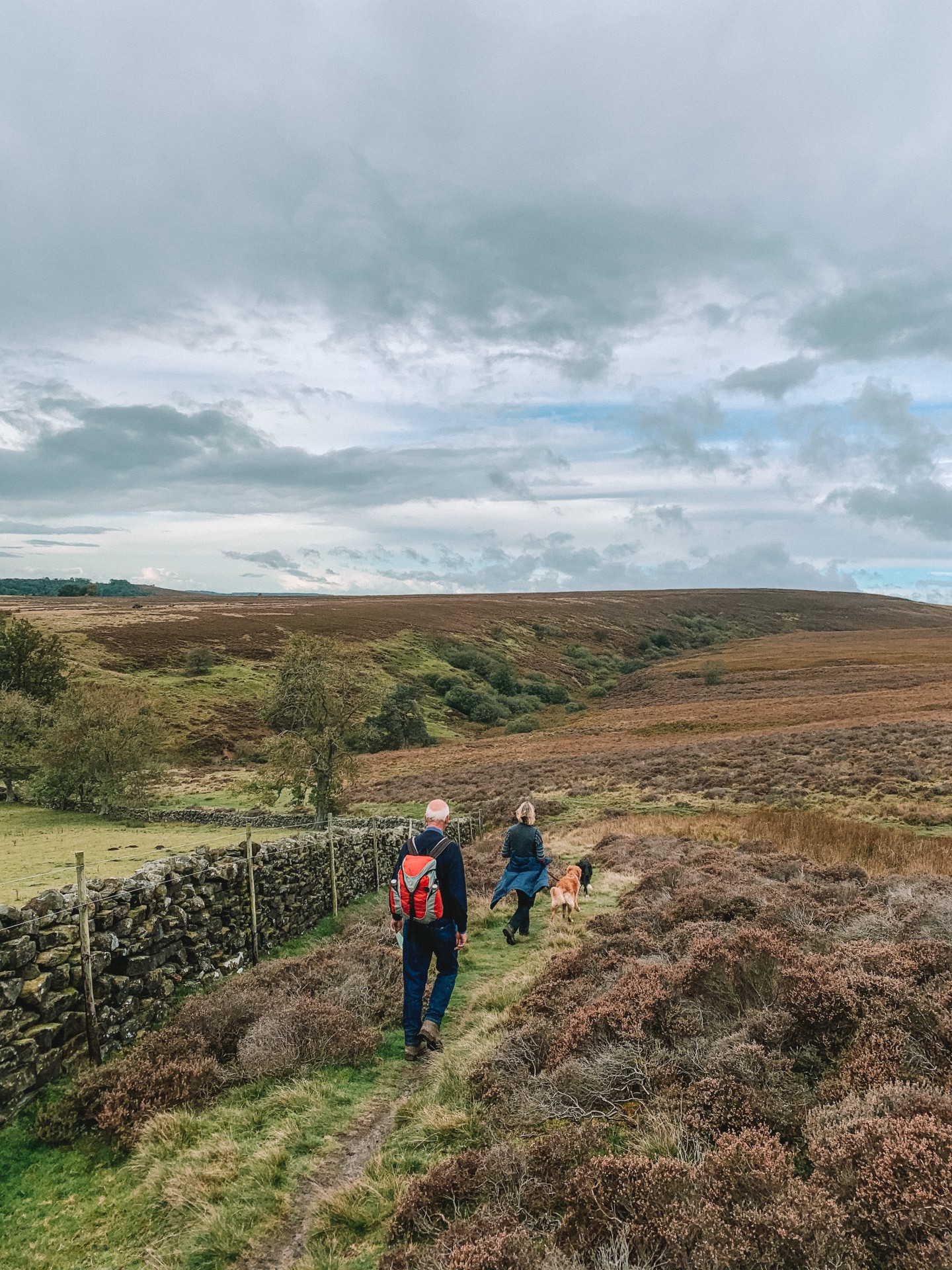 I've saved the best until last, our all-time favourite region in North Yorkshire and the area I spent most of my childhood holidays, The North York Moors. This is a hugely diverse national park that contains ancient woodland, rolling dales and one of the largest areas of heather moorland in the UK. There is SO much to see and do that you could fill a week-long holiday and still not scratch the surface. To help you make the most of this gorgeous area, these are some of my family's favourite day trips:
Hutton le Hole, Rosedale & Chimney Bank.
Hutton le Hole is often said to be the most picturesque village in the national park. It is the starting point for endless walking routes in the region. Nearby is Chimney Bank, where you can park and take a windswept walk along the top of the moors, past historic kilns and overlooking Rosedale valley below. The drive down Chimney Bank, the steepest public road in England, takes you into the sleepy village of Rosedale Abbey for a cup of tea and some cake.
The Hole of Horcum.
This is one of our favourite walks in the moors, taking in a natural amphitheatre which is 400 feet deep and half a mile wide. It is a trail with rolling landscapes and big skies. I recommend stopping off at Skelton Tower en route and grabbing a drink in nearby Levisham to refuel afterwards.
The North Yorkshire Moors Railway.
This incredible heritage railway offers the opportunity to take a ride on a classic steam train through the national park. I recommend getting on at Pickering and riding all the way through to Grosmont. From here you can get off, explore and then walk back towards Gothland (where Heartbeat was filmed) and hop back on the train, riding it back to Pickering.
Helmsley & Rievaulx Abbey.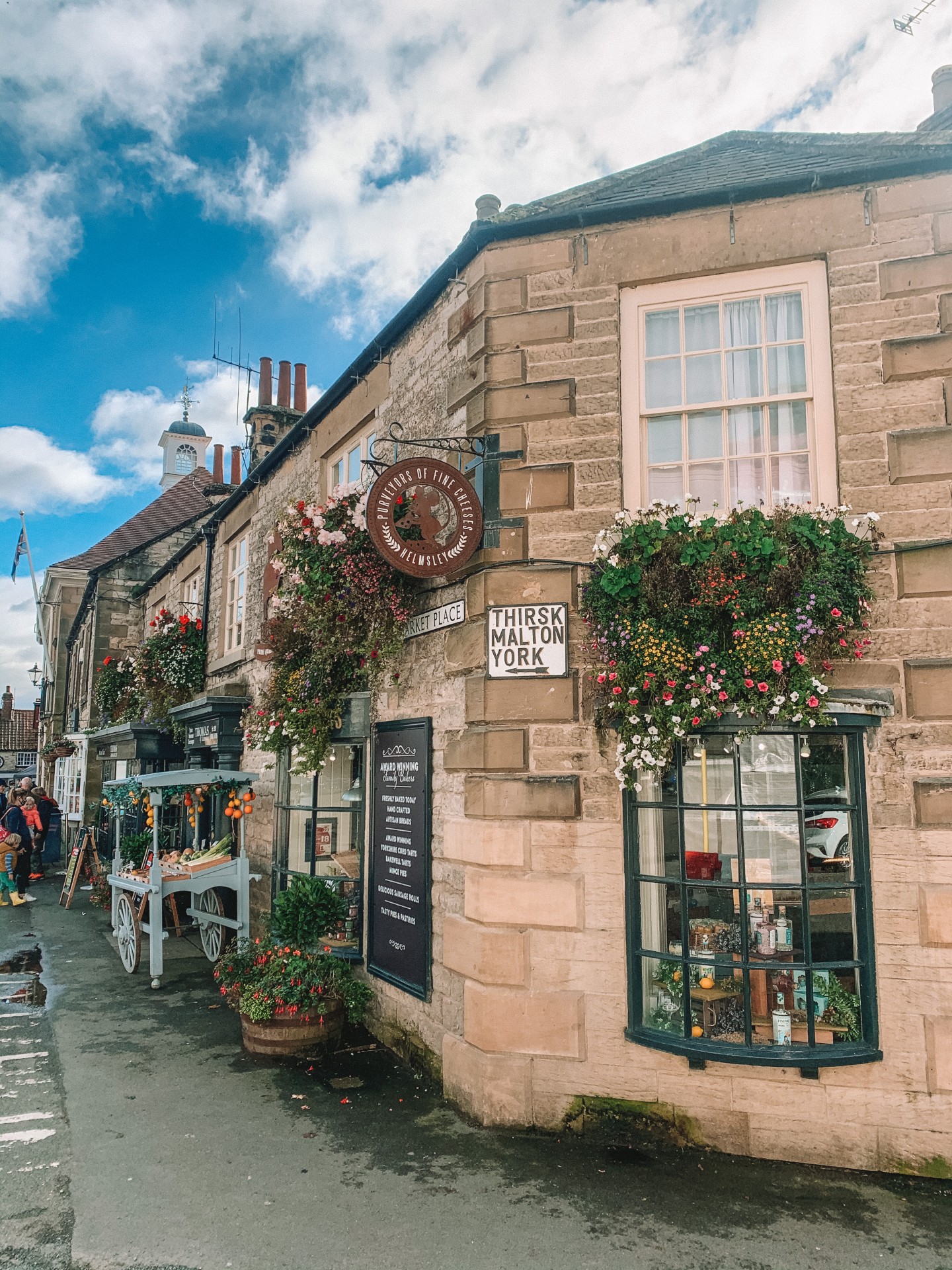 Helmsley is a cute little market town that is a perfect base from which to explore the surrounding area, with plenty of walking trails starting there. It has a historic castle you can visit and is near to one of my favourite ruins in the region: Rievaulx Abbey. A former Cistercian abbey which is in great condition with plenty of intact arches and doorways.
Sutton Bank & The White Horse.
Sutton Bank is an inland cliff formed by glaciers. They offer great views over the Vale of York, Vale of Pickering, the North York Moors and across to the Dales. From here you can walk to the famous White Horse, a 228ft high chalk horse figure on a hillside which was created in 1857. The nearby villages Woss, Byland, Ampleforth and Hovingham are exceptionally pretty and worth a visit for an afternoon cup of tea.
Maybeck & Falling Foss.
This is a magical woodland walk which ends up at the 30 foot tall Falling Foss waterfall. A further short walk from the falls is the Hermitage – a cave carved out of an enormous boulder. It dates back to the 18th century and was once the secluded home of a hermit.
Esk Valley.
Esk Valley is a classic North Yorkshire valley, topped with moorland, dotted with woodland and scattered with neatly partitioned farmland. It's a great place for a country walk. There is the 37 mile Esk Valley Walk you can take on in chunks – and I love hopping across the stepping stones in the villages of Lealholm and Egton Bridge.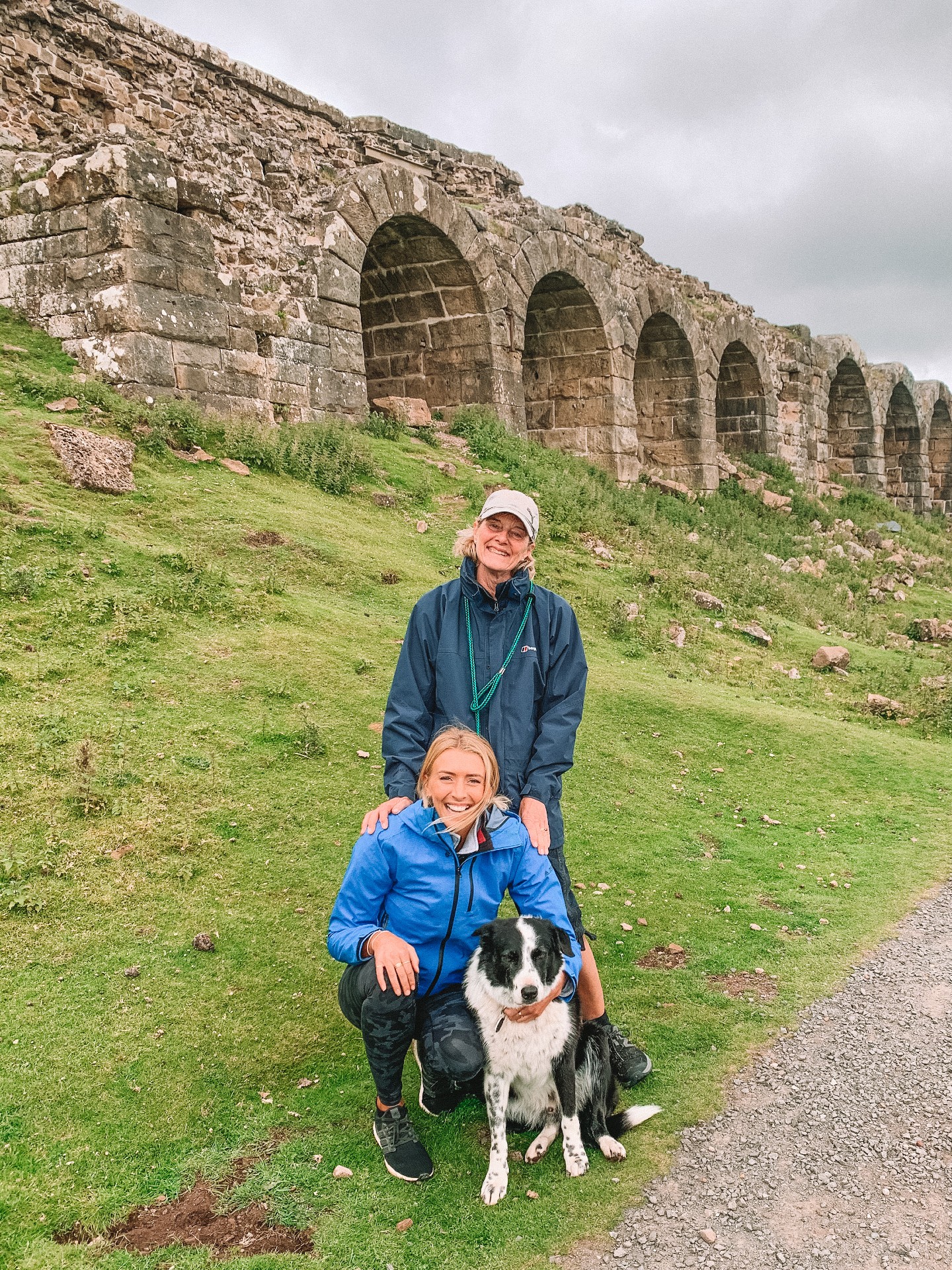 Phew, that was a lot of recommendations! Hopefully I have helped you fill up your North Yorkshire itineraries. This picturesque part of the world is well worth a visit and will forever remain one of my favourite places to be.
Safe travels,
Zanna x