The countdown to Christmas is on! As we get nearer to the big day the panic of what gifts to buy your loved ones can kick in. Personally, I am a BIG fan of gifting experiences. Many of us have more than enough "stuff" and aren't seeking more material items. Instead, enabling someone to make new memories or even learn a new skill is the ultimate present. 
Here are a selection of experience based Christmas gifts I have bought and received in previous years. So if you're wondering what to get a loved one, maybe one of these ideas will tick the box:
Live Entertainment Tickets. I'm talking theatre, gig or stand up tickets. Who doesn't love going to a live show? After the pandemic caused chaos of the past couple of years, there is so much joy in seeing a performance and supporting the arts.
Workout Class Passes. If you have a friend who loves exercise, this is a great gift. Find out their favourite workout studio and pick up a voucher which covers a few classes, so they can get their sweat on thanks to you!
National Trust Membership. Do you know someone who recently moved to the countryside? A National Trust membership will get them access to over 500 beautiful locations across the UK and free parking in most National Trust car parks.
Escape Room Voucher. This is pretty niche, but I LOVE an escape room! My parents buy my partner and I a voucher for one pretty much every year. They're such a fun way to spend an evening with friends.
Cookery Class. This is such an enjoyable and practical gift to give. There are cookery classes for so many interests, from bread making through to fermenting. You can get a voucher for a local cookery school which is near to your gift recipient, but one London-based one I love is MiGrateful. They have cookery classes hosted by migrant and refugee chefs from around the world.
A Foodie Experience. Offer to take your loved one out for a special meal or food experience, it could be a dinner at their favourite restaurant or an afternoon tea. That way you get to spend time together, as well as tuck into a yummy meal.
An Adventure. Give the gift of adrenalin! You could buy quad bike tours, a skydive or theme park tickets. One year I bought my dad a flight in a tiny two man plane over our family home in Yorkshire. It was probably the most indulgent gift I have bought someone but I knew he would remember it forever.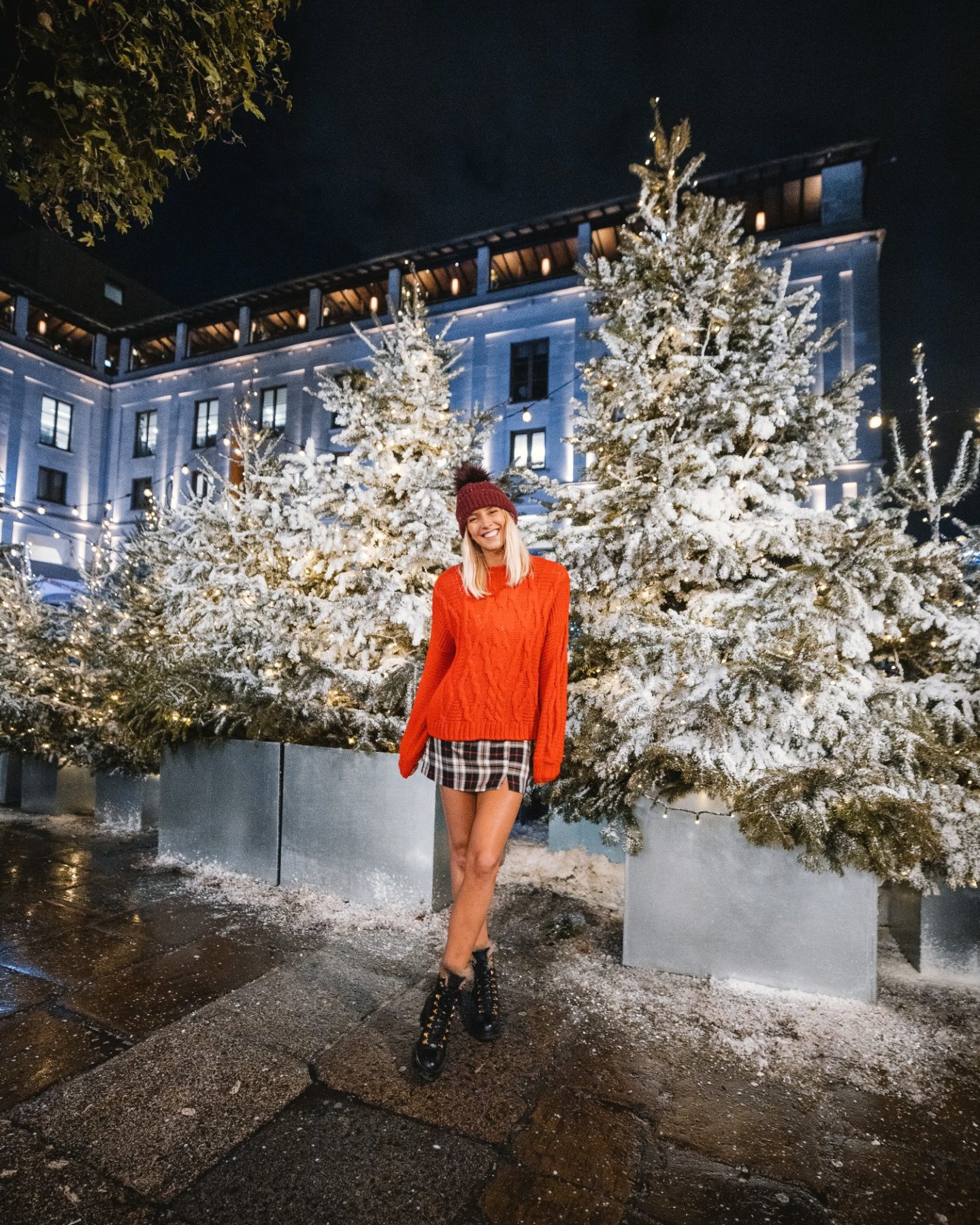 Cinema Tickets. I am talking about fancy cinema experiences like Everyman Cinema, who offer gift vouchers. If your loved one is a movie buff then this is the ultimate film night, you're on big plush sofas with snacks and drinks brought to you. Bliss!
Beauty Treatment Vouchers. If your friend is a little frazzled and needs some self-care, getting them a voucher for a beauty treatment is a lovely option. It could be a facial, manicure, massage or even a full spa day depending on your budget. These are experiences we often don't treat ourselves to, so receiving them as a gift is a real luxury. 
An Art Pass. The Art Fund National Art Pass is a gift I have bought for a few friends now. It gets you free access to hundreds of museums, galleries and historic houses across the UK as well as 50% off major exhibitions. Great for a cultured pal.
A Masterclass Subscription. If you know someone who is a keen learner, this is an incredible present. Masterclass offer an All Access pass to their classes which cover topics ranging from storytelling and poker through to real estate and photography; taught by huge names like Anna Wintour, Alicia Keys and Samuel L Jackson.
A Staycation. If you want to go all out, buying someone an overnight stay is a real luxury. Most independent accommodation offers vouchers, but you can also get a general Airbnb voucher to give the recipient more flexibility. 
Happy gifting,
Zanna xx