If you're travelling up the East coast of Australia, here are my food, accommodation and activity recommendations for your journey between Cairns and Cape Trib. Safe travels!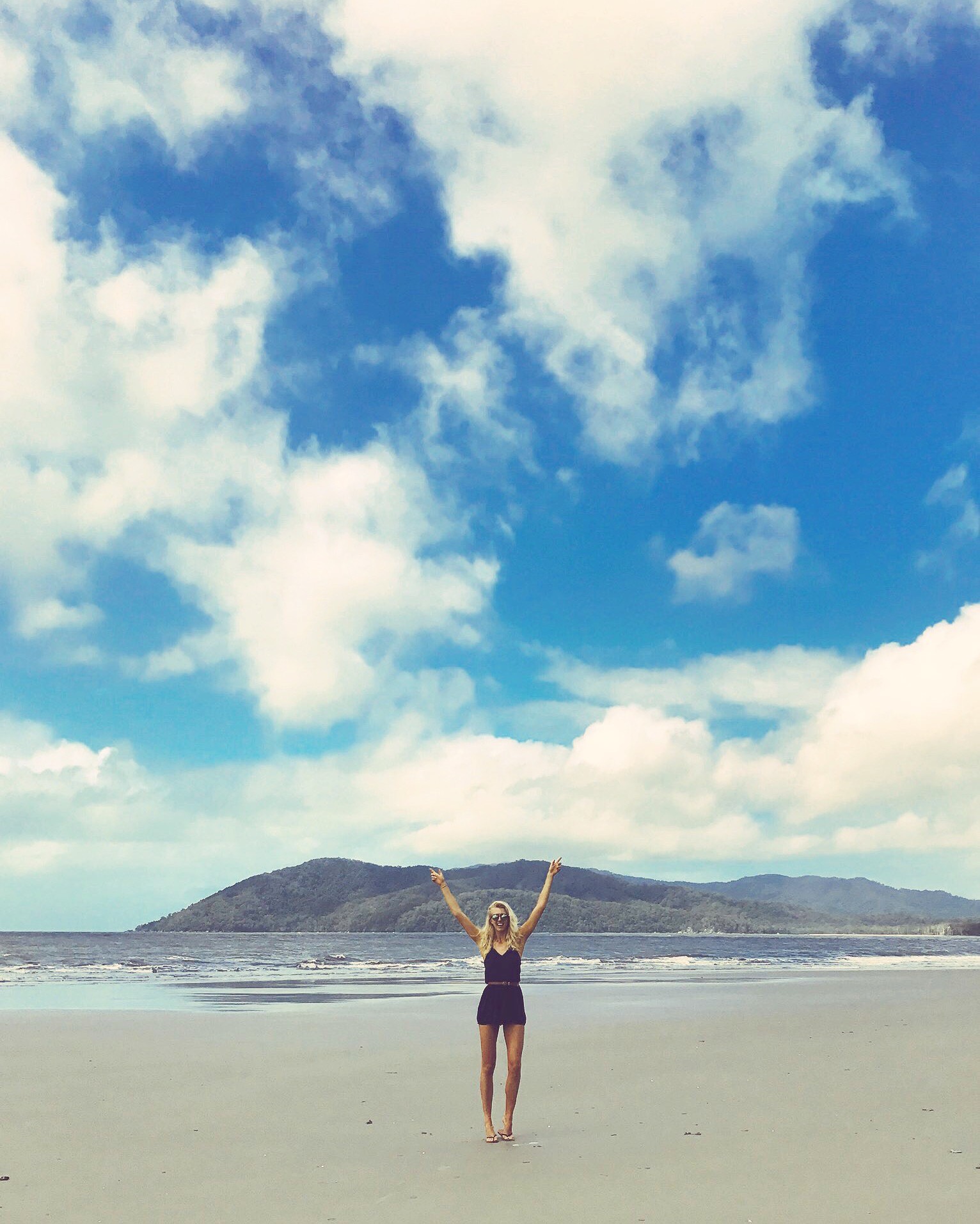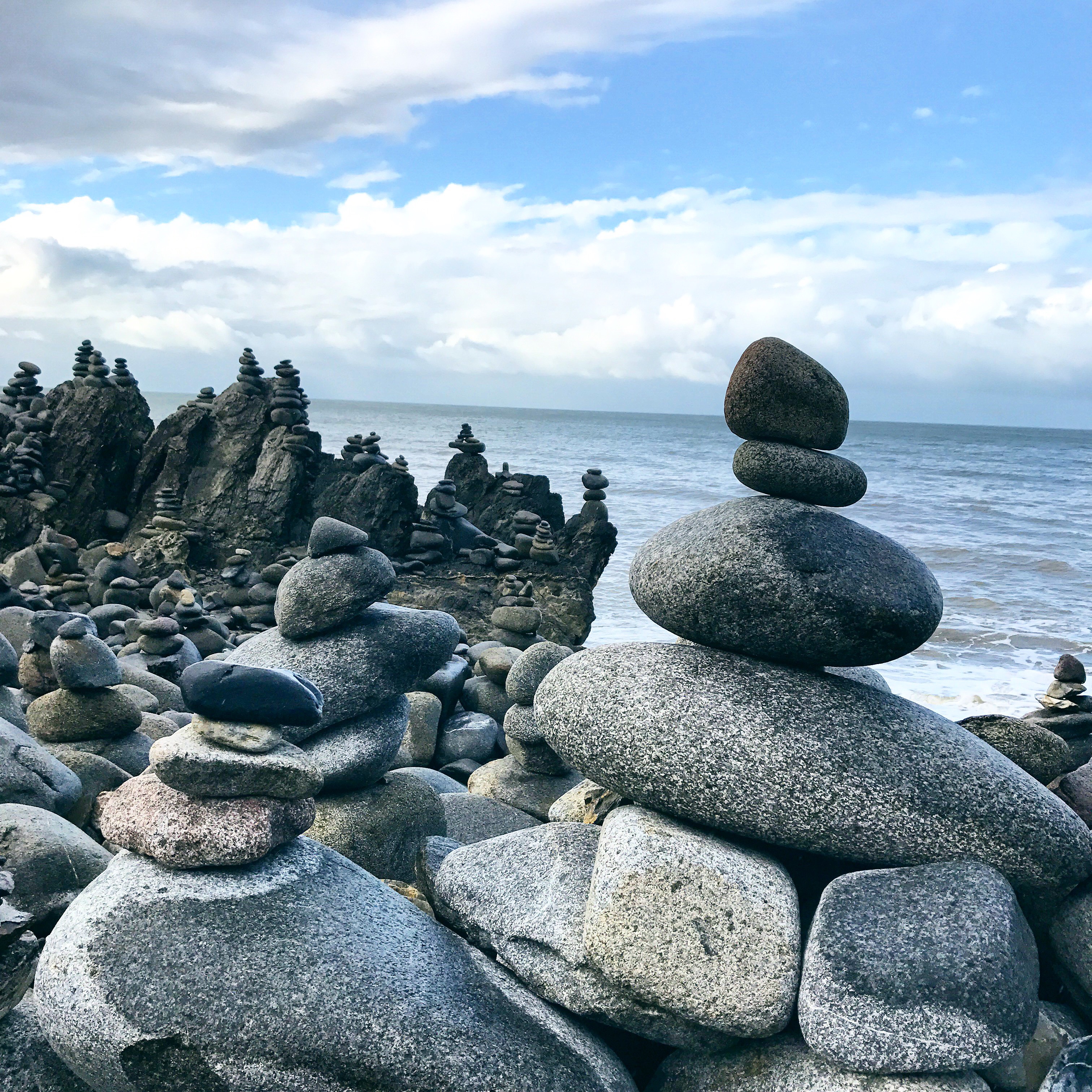 Cairns
One of the most popular activities in Cairns is taking a boat trip to the Great Barrier Reef. You can do scuba diving, snorkelling or both. As an avid scuba diver from a young age, diving the Great Barrier Reef was a huge item on my bucket list. We went on a day trip with Passions of Paradise and the experience was incredible. The reef exceeded my expectations, I saw sharks and beautiful soft corals – my favourites!
Cairns has a beautiful waterfront, which I recommend exploring on foot. If you're feeling fit you can even do a morning run along the coastline and up to the Red Arrow viewpoint which gives stunning views of the bay.
In terms of food spots in the city, for breakfast I recommend Pantry 15 or Little Loco for a healthy start to your day. For dinner and drinks try Salt House, it has an amazing location on the Harbour Front and serves delicious high quality food. Plus the swanky surroundings give you an excuse to dress up a little!
Captain Cook Highway
As you start your drive from Cairns to Cape Trib you will spend a good hour or so on Captain Cook Highway (what a name!). This stunning road winds along the coastline and gives incredible views. Be sure to stop off at the view points along the way, my favourite being Rex's Viewpoint, as well as the sandy beaches (Palm Cove is a popular detour!) . I also recommend keeping your eyes peeled for a hidden beachside spot on route which is covered in intricate rock piles (aptly their technical name is "cairns"!). There are hundreds and hundreds of them no tiny outlet. The effect is beautiful and not to be missed. There are no road signs so just keep looking, it is not to be missed!
Port Douglas
Port Douglas is a beautiful resort town lined with palm trees which has a relaxed holiday feel. You can easily spend a few hours or a few days in this little haven. I recommend relaxing on the four mile sandy beach and mooching around the Harbour front. The main street has a whole host of unique shops, cafes and restaurants which you can dip into.
When it comes to food recommendations you've got to try Seabean for lunch. Their paella and tapas are to die for! If you're feeling healthy then head to Deep Wholefoods or if you're feeling indulgent then try the Yoghurt World Froyo which has bargain prices!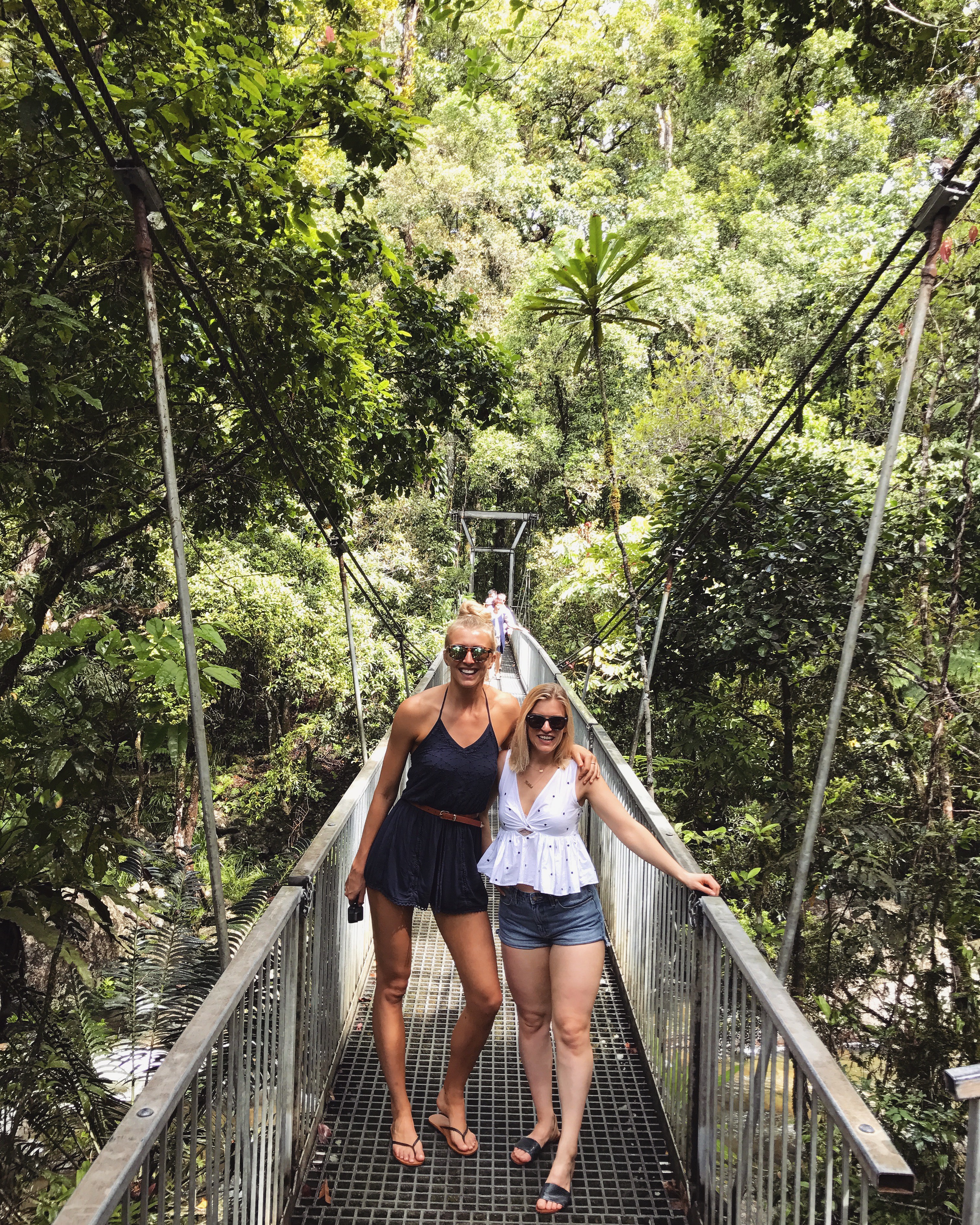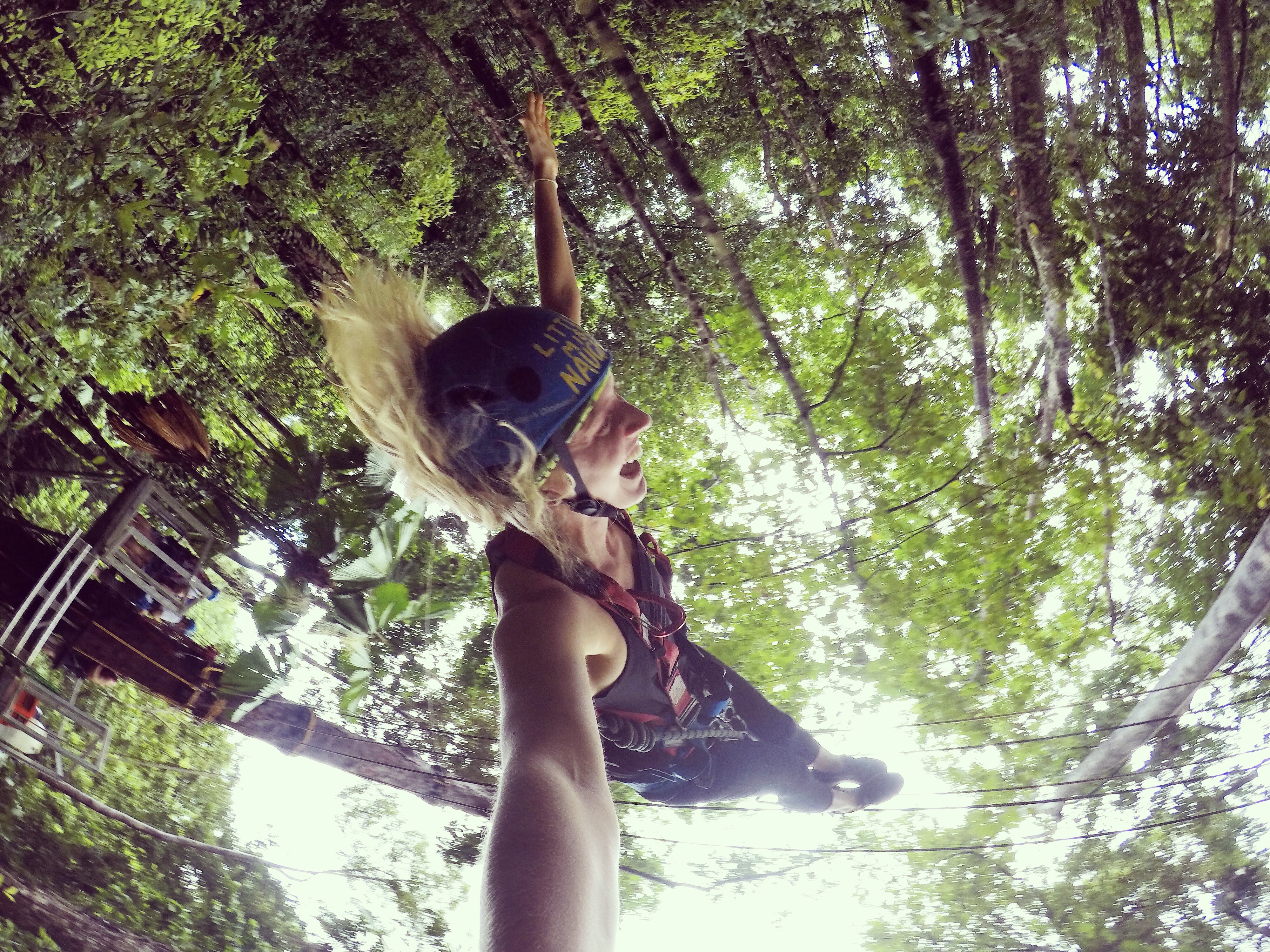 Mossman Gorge
As you make your way towards the Daintree Rainforest ferry crossing you will go through Mossman and pass by the popular Mossman Gorge. I highly recommend you make a stop here and catch the shuttle bus up through the aboriginal village to the gorge itself.
Here you will find a stunning gorge with fast flowing water. You can take your bikini and hop in if you fancy a swim, but do so with caution as the currents can be strong. If that doesn't float your boat, there are walking routes, small rainforest paths and view points surrounding the gorge. There is even a suspension bridge over the river which bounces underfoot (I found it far too entertaining!).
Daintree Rainforest
So you've done the river crossing and are in the midst of the Daintree Rainforest, what should you do now!? There are tonnes of incredible activities available in the area, it is a thrill seekers playground. However, the first thing I recommend you do is head to the Daintree Discovery Centre, pick up an audioguide and explore the walkways through the rainforest. This will allow you to learn more about the area you are exploring, which is actually one of the oldest rainforests in the world. There is even a 25m high viewing platform in the upper levels of the canopy, which gives a unique insight into the rainforest.
After this, keep driving through the winding rainforest roads until you reach Cape Tribulation where I recommend you stay for the night. Along these roads you can find incredible beaches which are quiet and untouched. We stumbled across one which must have been a mile long, and not a single person was on it except us! These hidden gems often aren't sign posted, just look out for lay-bys on the side of the road and go exploring. You never know what you will stumble upon.
Cape Tribulation
I recommend staying in Cape Trib Beach House if you fancy an authentic cabin experience right in the middle of the rainforest. Its the sort of place where you find gigantic spiders hanging above your door and you can't swim in the sea due to crocodiles. But don't let that put you off… all hotels and hostels in the area are the same. You're in the depths of the rainforest after all! Embrace the lack of wifi and abundance of creepy crawlies! It is all part of the experience.
In Cape Tribulation there are a million and one fun filled activities you can take part in. I personally tried Jungle Surfing, which was SO much fun. We even got to see some wildlife up in the canopy like tree kangaroos and huge stick insects! You can also try out a whole host of other adventures such as horse riding, crocodile tours and even exotic fruit tasting (I wish we had time for that one!).
Cape Trib was honestly one of my favourite parts of my trip. It felt wild, untouched and beautiful. Plus the adventurous activities available there appealed to my inner adrenaline junkie! I can't recommend enough that you give it a visit!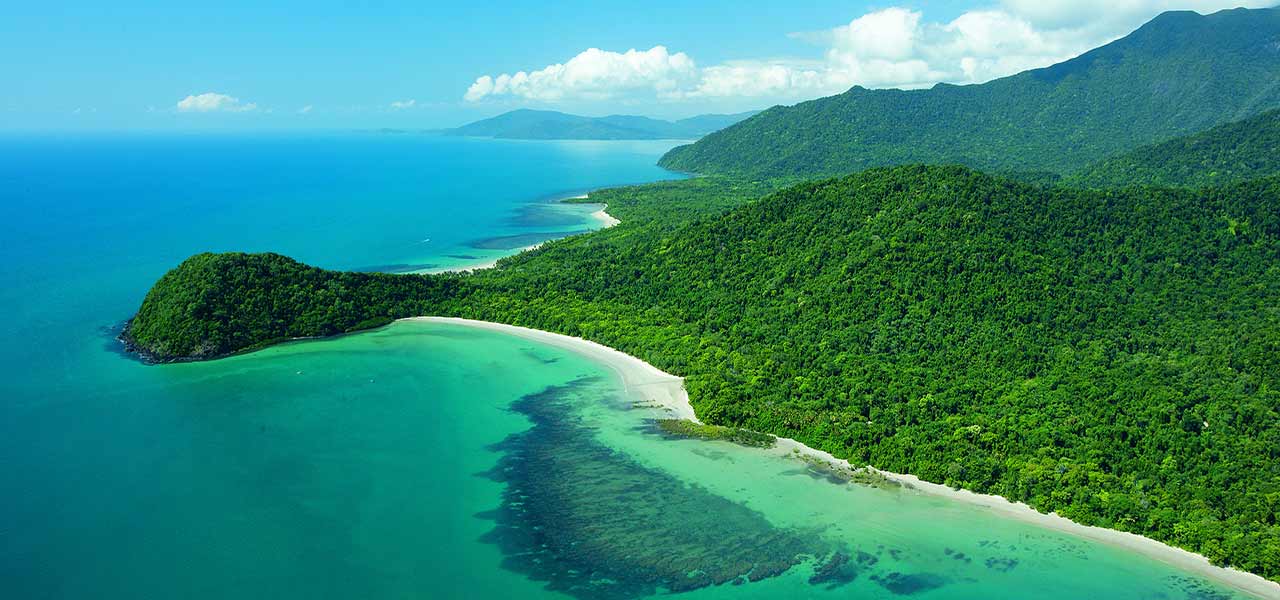 All in all…
One of the highlights of my whole Australian adventure up the East coast was the short but sweet road trip between Cairns and Cape Tribulation. We managed to cram in tonnes of activities over the course of a couple of days, but you could easily extend this over a longer period and take your time. This area in Australian is so vast and diverse, providing a whole range of different experiences. My only regret was that I didn't spend enough time there… I guess that gives me an excuse to come back hey?!
Want to see more of my road trip? Check out my Australia vlogs here!
Zanna x