After a crazy couple of weeks globe-trotting my body started going into meltdown. My throat was swelling up, I was losing my voice and I felt fatigued. The long days, late nights and dehydrating flights were getting the better of me. I was in desperate need of some downtime. Enter stage left, The Grand Bellevue Gstaad, Switzerland. The perfect luxurious and cosy surroundings to nurse me back to health. I'm all for roughing it, backpacking and going off the beaten track; but I also see great value in treating yourself to a pampering weekend away. We all need to be looked after every once in a while, and theres no better setting than the beautiful Swiss mountains.
Getting There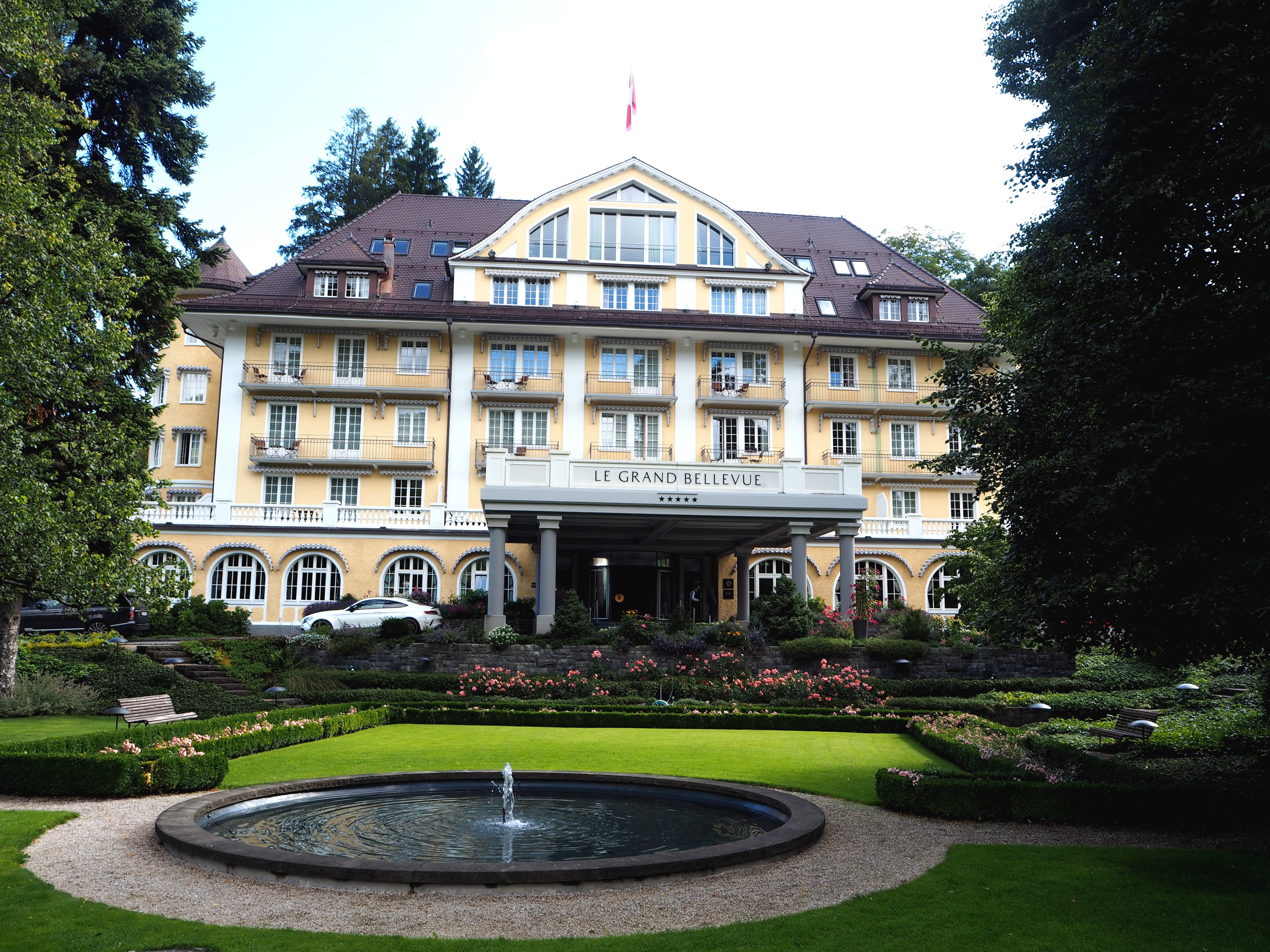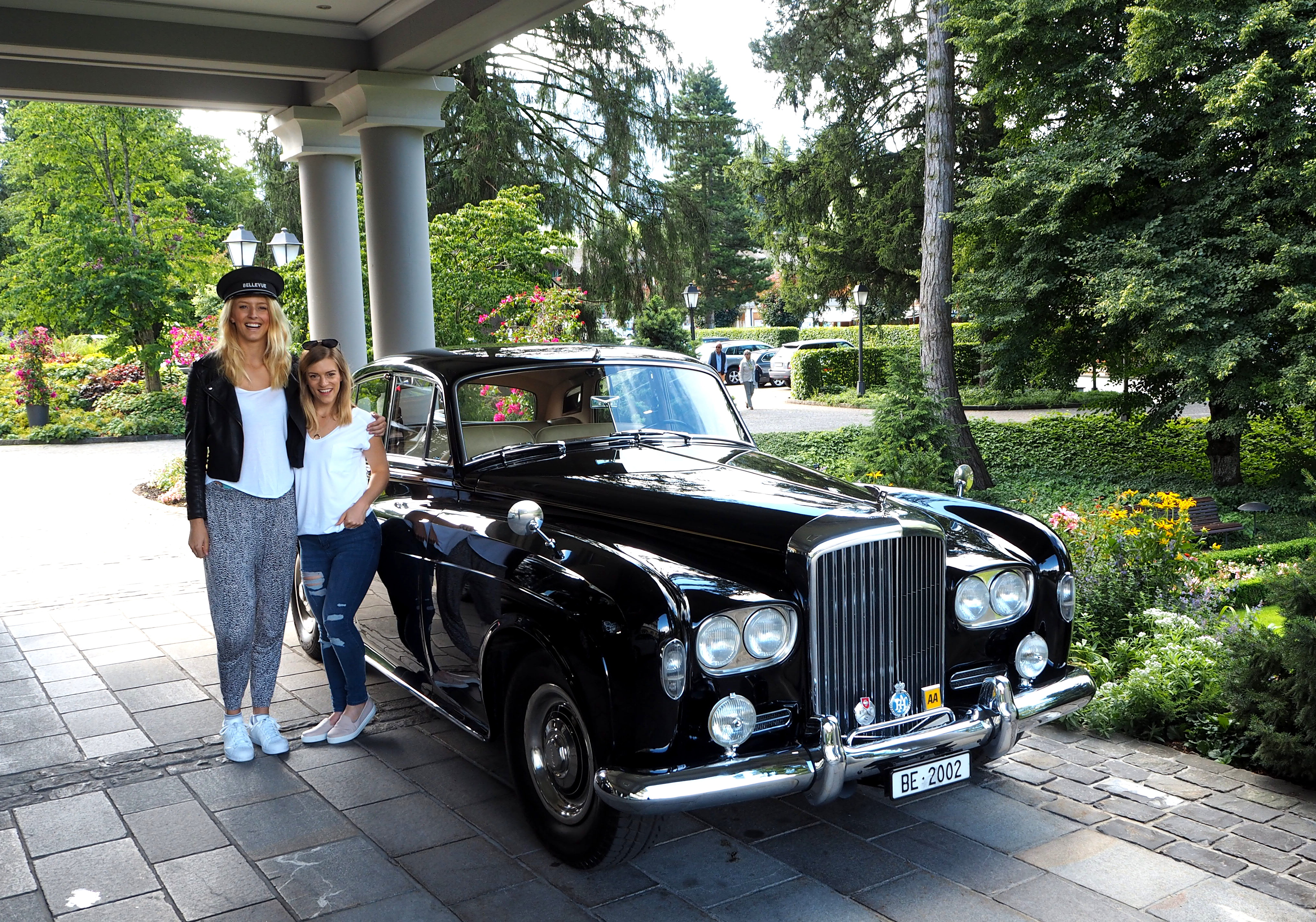 Firstly, let's talk about getting to the hotel. I flew with Swiss Airlines (who give you free chocolate. Best. Airline. Ever.) and landed in Geneva, meeting my bestie Tally Rye at the airport before we caught a train to Montreux and then the GoldenPass to Gstaad. Let me tell you about the Goldenpass. It is legit. It's the most gorgeous old fashioned train which winds through the mountains and allows you to take in the gorgeous scenery on your journey. Once you get to Gstaad, the Grand Bellevue team pick you up from the station. (Please note that the station has a cheese vending machine. Only in Switzerland hey!?). On request, they can collect you in their classic Bentley. Yep, a beautiful pristine classic Bentley. With a driver in a flat cap. The drive to the hotel is a mere 5 minutes but I soaked in every second as I doubt I will ever ride in such an amazing car again!
The Surroundings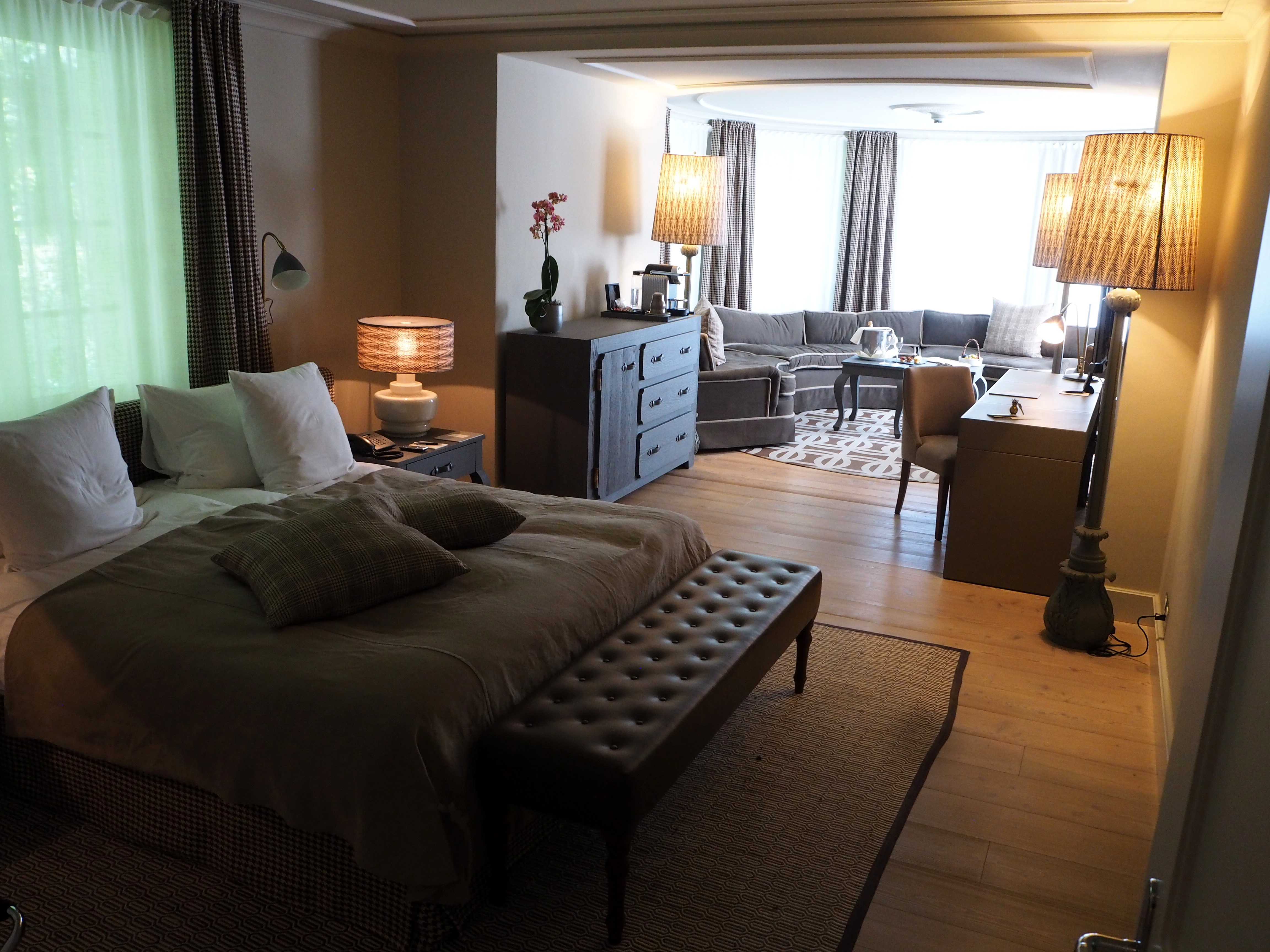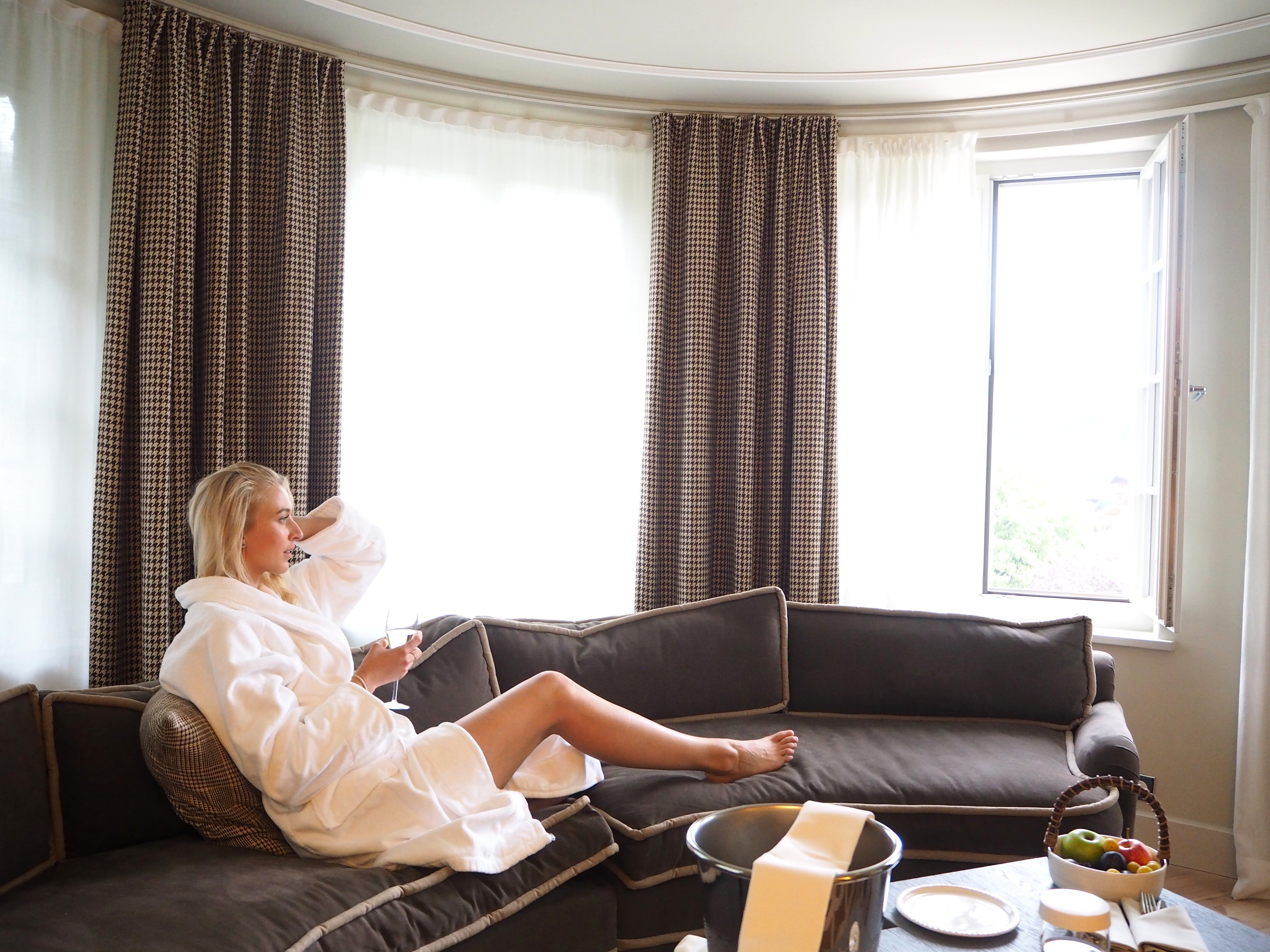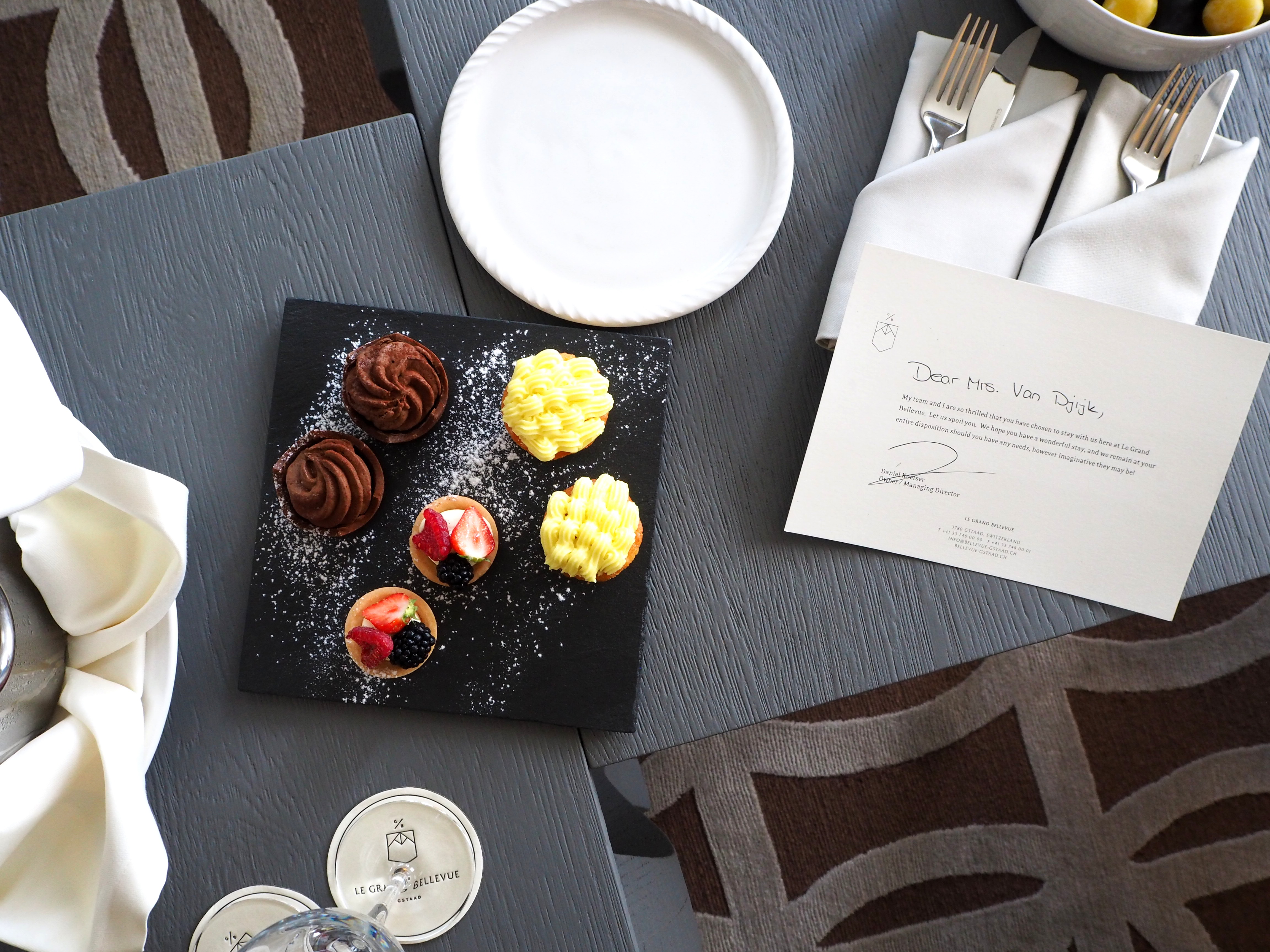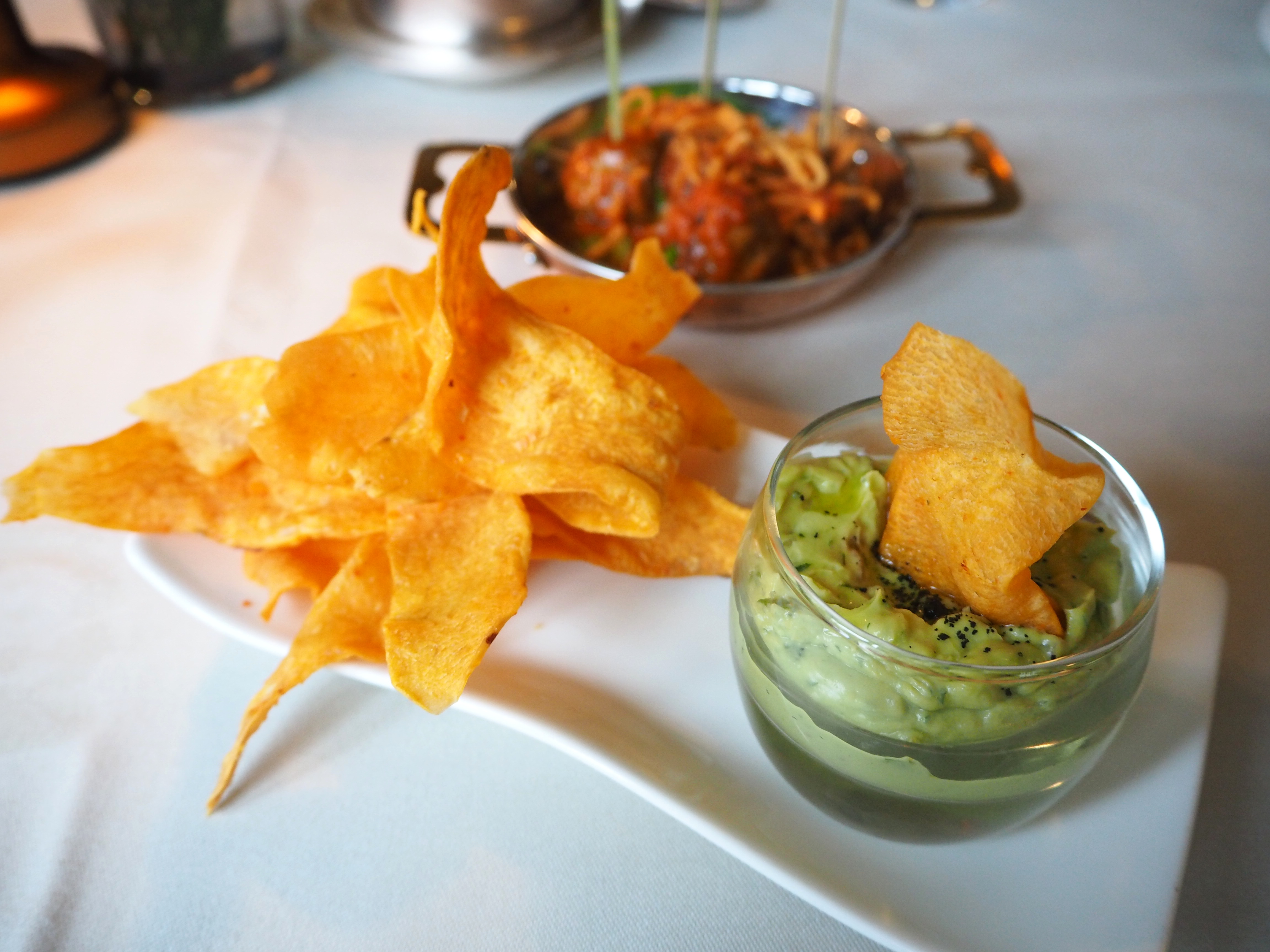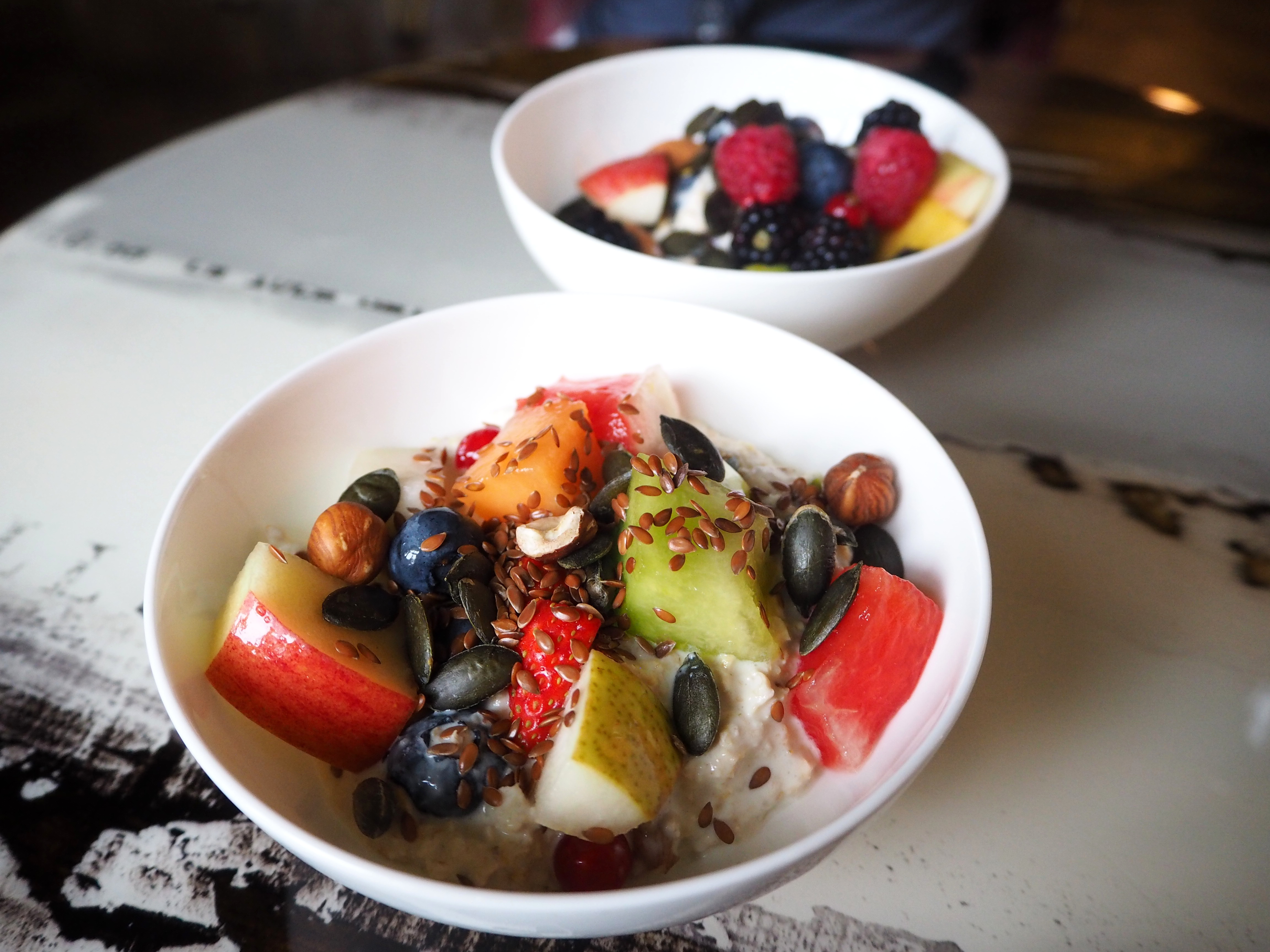 Once you get to the hotel, the top class service continues. We were shown to our room which was an incredible suite which occupied one of the hotels turrets. It had a plush super king size bed, with the softest duvets I have ever snuggled in. Plus a waterfall shower, a gigantic sofa fit for a king and the most beautiful views of the valley. (Can I also add that the wi-fi is the fastest I have ever experienced?!).
The hotel itself is located pretty near to the centre of town and you can walk in to the high street in a couple of minutes. However, it somehow manages to remain quiet and peaceful. When I say the hotel has everything, I am not exaggerating. I'm talking a cinema, a nightclub, a spa with FIVE different types of sauna, an ice grotto, a hairdresser, a sushi bar, a yacht club, a huge gym, a ski centre, a michelin star restaurant, cosy fires, a whole menu dedicated to different types of hot chocolate.(The best kind of menu if you ask me!). They even have a mini chalet in the garden which specialises in melted cheese fondue. It is heaven. You want it? They've got it! I know it might sound daunting that a hotel has such extensive facilities. Personally, it concerned me that it may feel too big, clinical or unwelcoming, as I know huge hotels can be. However, the Grand Bellevue only has a handful of rooms. It is still small. It is still cosy and friendly. It just has an abundance of facilities.It's the best of both worlds. It is basically bloody brilliant.
The best part? The service. The staff will literally do anything to make you feel more comfortable or at home. They took care of me extremely well when I fell poorly and brought me hot water with honey, lemon and ginger. My saviours. They were eager to help us explore the town and the surrounding area and talked us through maps, giving us lots of personal recommendations and tips. As well as the service, I also loved how the hotel had little touches which made it even more unique. For example, there is a gigantic stone camel called Leonard who you can climb up onto! There is also a house cat which wanders around and loves to be snuggled. Plus the owner of the hotel lives just down the road and often pops in for a chat with all the guests, which adds such a valuable personal touch.
Activities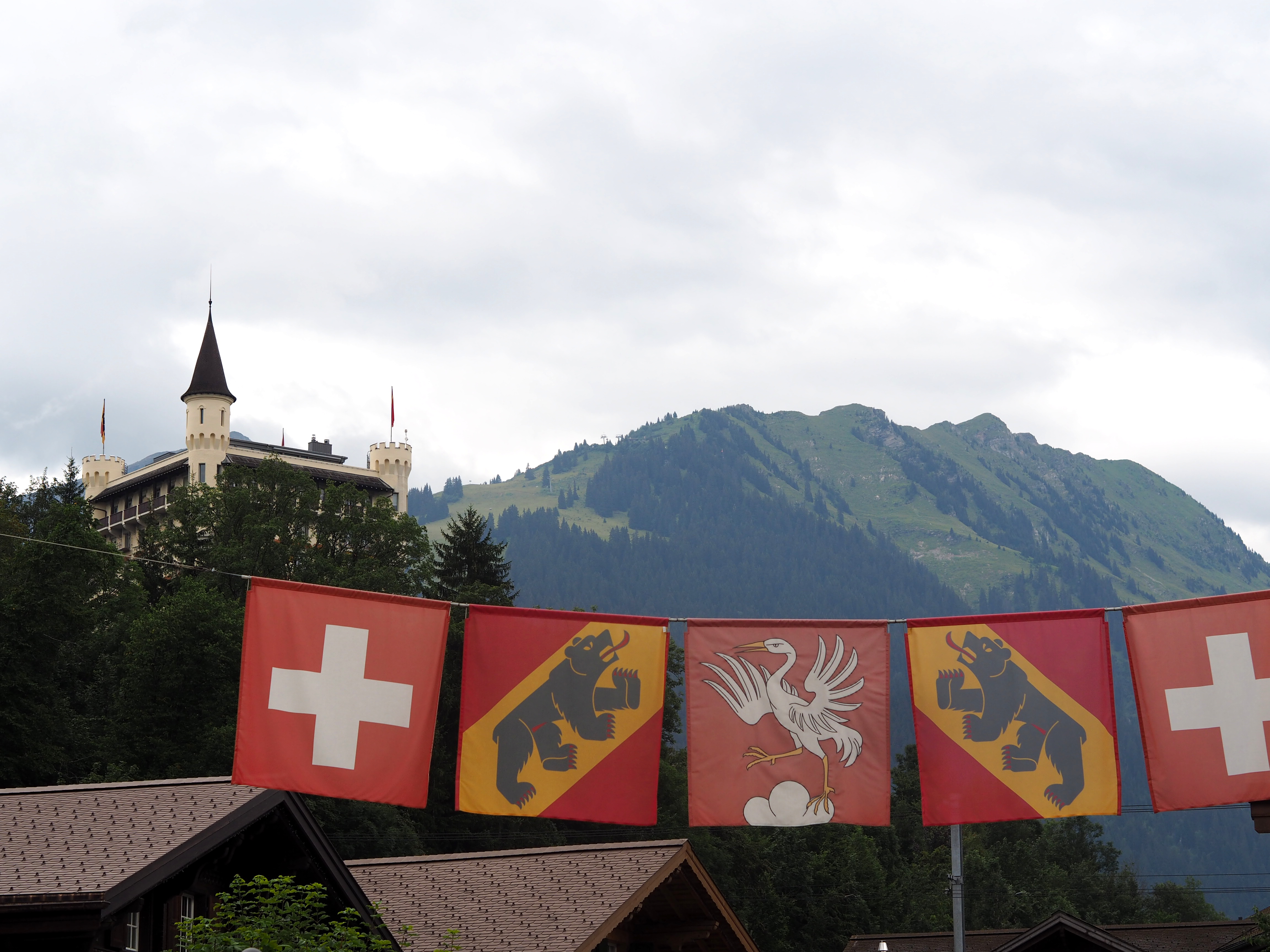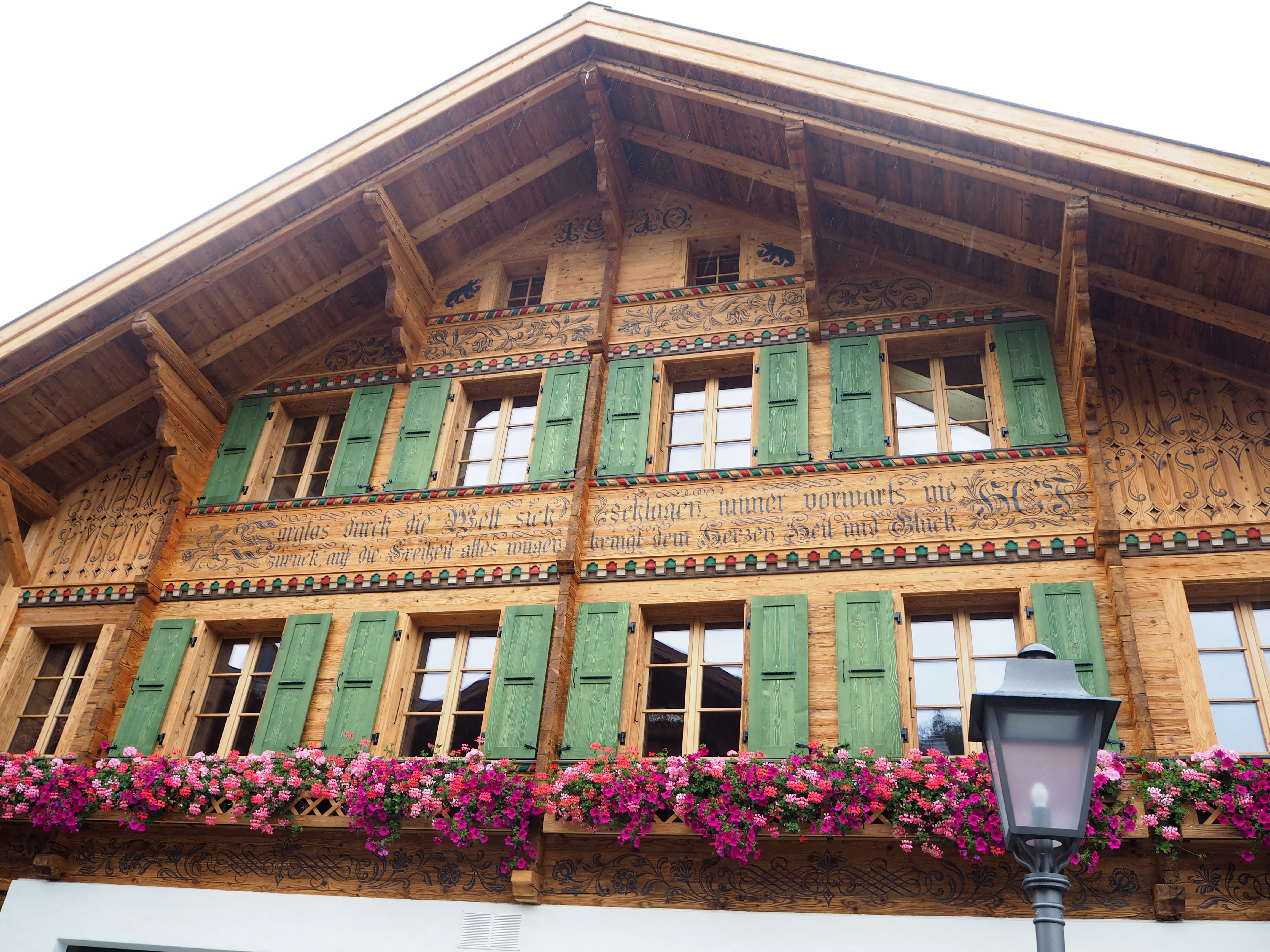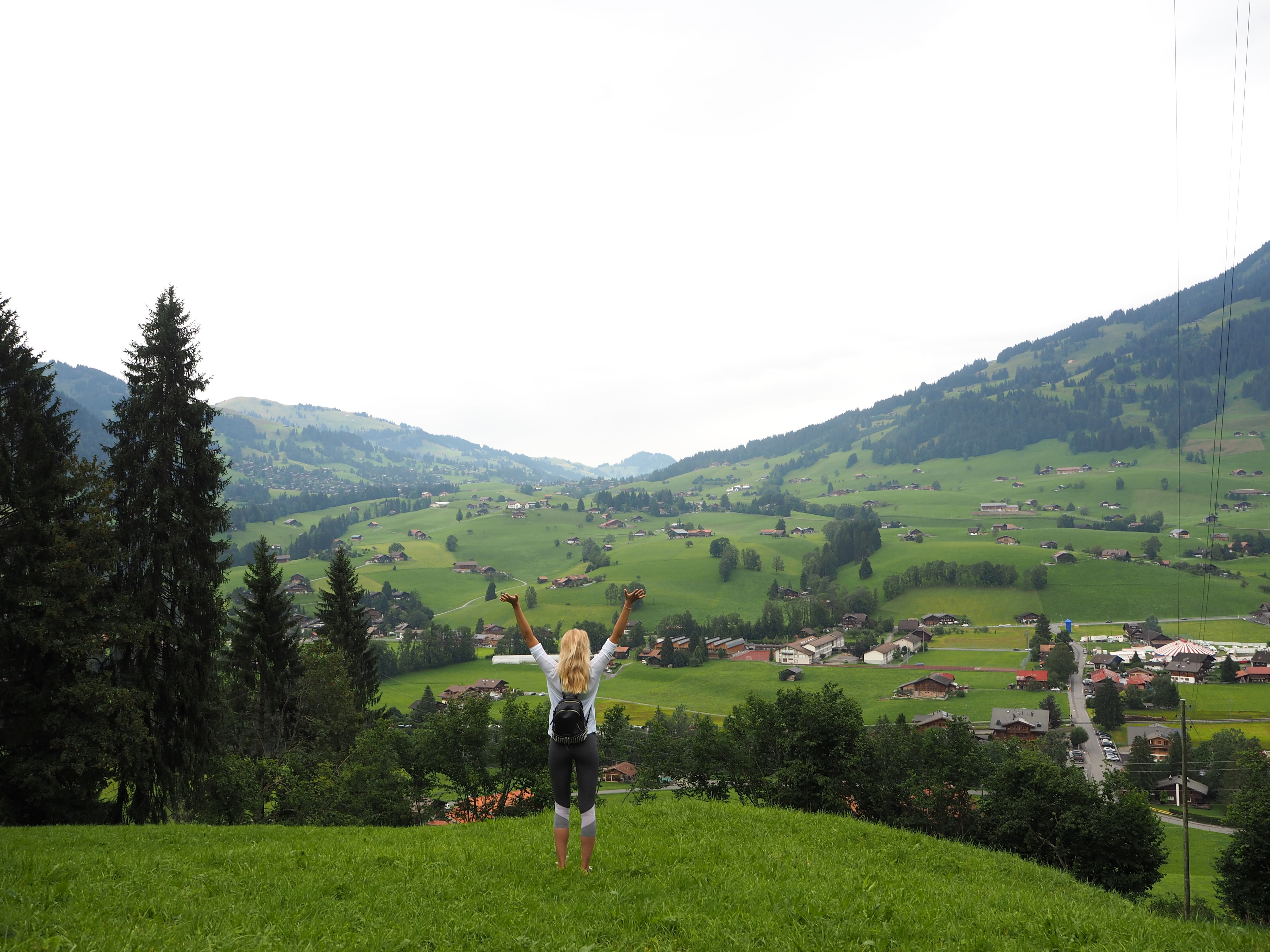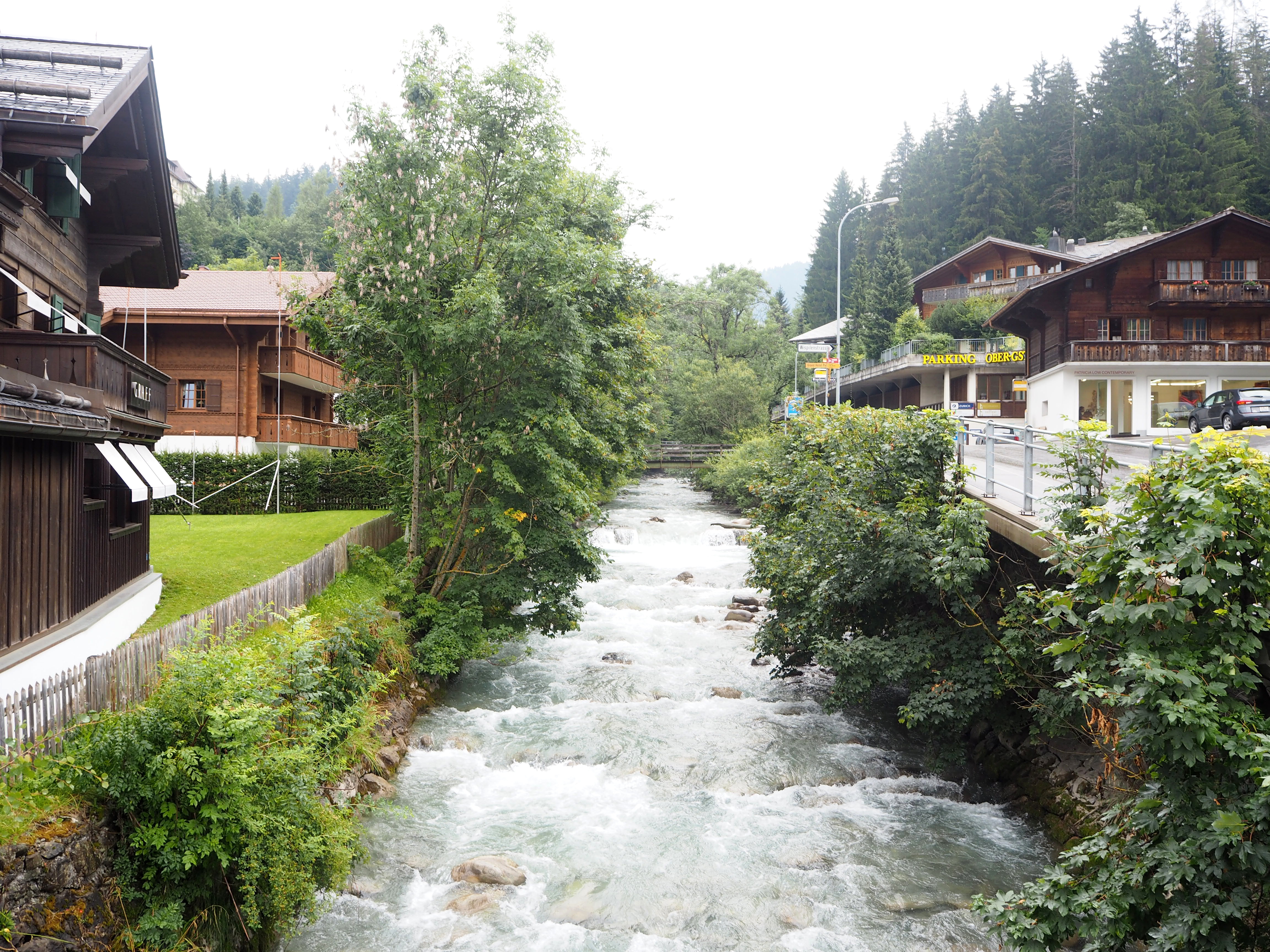 If you aren't aware, Switzerland is absolutely beautiful. It feels like you have stepped into a postcard and everywhere you look you are greeted with even more stunning views. Gstaad is close to a whole host of activities from a chocolate factory through to epic castles and museums. Tally and I wanted to truly relax during our time in Switzerland, so we decided to keep it local. During the daytimes we explored the local town which is packed with high end shops (I'm talking Prada, Cartier and Louis Vuitton) and top notch restaurants and delis. There is even a chocolatier which we spent far too much money in, and a health bar which serves up fresh juices and smoothies. We also popped on our hiking boots and headed up the nearest mountains, to take in the breath-taking views of the area. The hotel actually offers a CHEESE HIKE. Yes you read that correctly, a cheese hike. A hike. With cheese. You take a backpack full of cheese and melt it at fondue stations on the mountains. It doesn't get much better than that. The Swiss know how to live.
During the evenings we relaxed at the hotel and took advantage of the insane spa facilities. We both had aromatherapy massages which were just divine, and exactly what our aching bodies needed. We followed this up with trying out every sauna the hotel offered as well as hopping in the jacuzzi and pool. Walking around the hotel grounds in our dressing gowns and slippers, we felt like total VIPs. Food-wise, we dined at the main hotel restaurant on the first night which served up food which was out of this world; topped off with impeccable service. We loved having an excuse to dress up and put on our favourite outfits. The second night we ordered from the sushi bar and had it delivered to our room so we could eat it in our dressing gowns like absolute ballers! 😉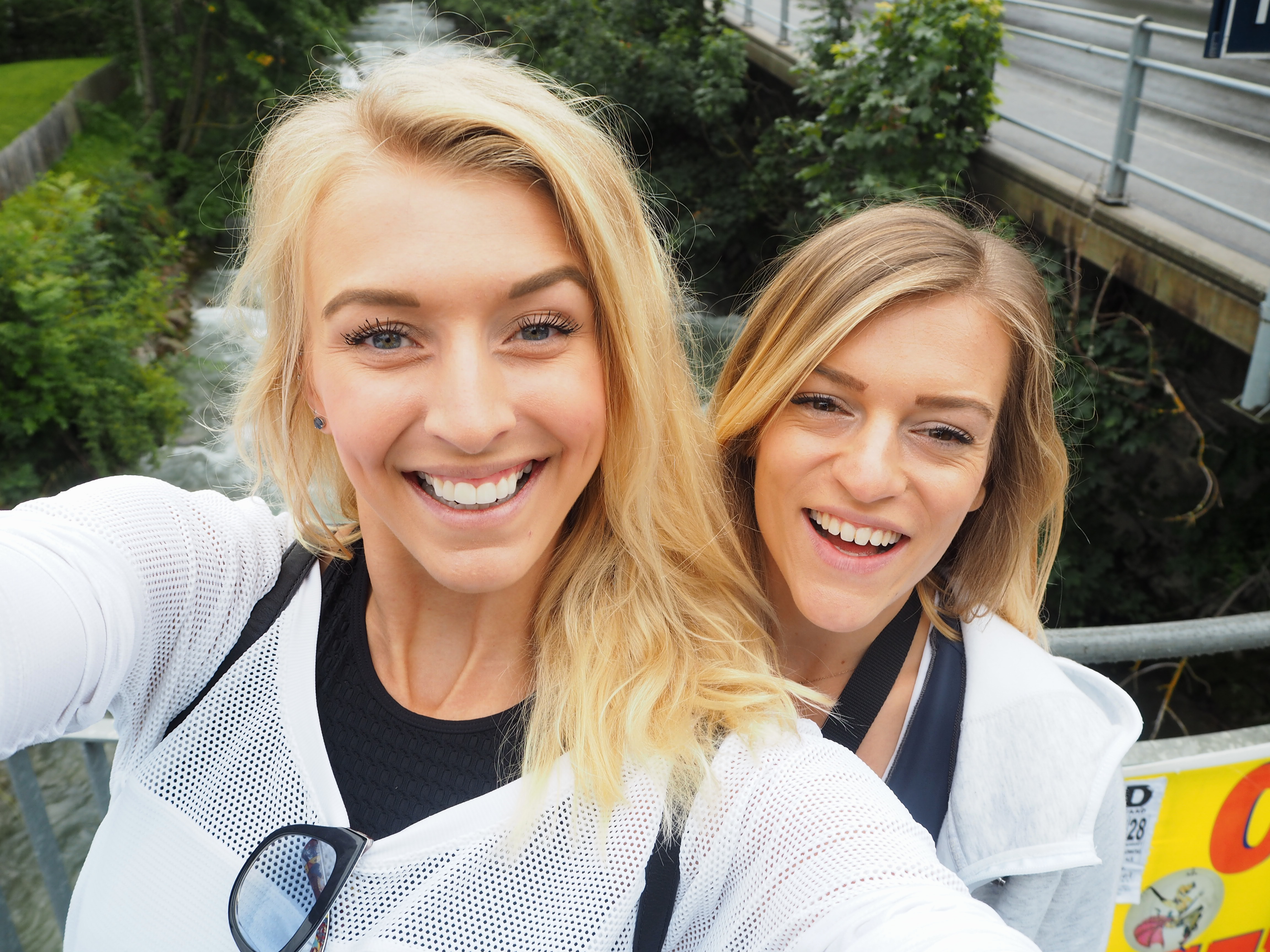 All in all…
… Tally and I had the most incredible time at The Grand Bellevue. We have quite honestly never felt so pampered in our lives. It was exactly the kind of relaxing girly weekend we needed. The only problem was how short our stay was! We will definitely be coming back with our boyfriends, as the location is so romantic. We want to visit in winter when we can melt marshmallows on the open fires, sip hot chocolate and go skiing in the beautiful swiss snowy mountains. Plus we want to come back in spring so we can do a proper hiking trip and eat lots more cheese and chocolate (priorities!). Basically, we fell in love with the hotel, the town, the people, the food and Switzerland in general. We will definitely be back and bringing our squad with us!
If you're tempted to go then check out The Grand Bellevue on their website, instagram and twitter.
Disclaimer: This is not a sponsored post. All opinions are my own, I am just obsessed with this hotel!