It has been far too long since I did a European city break, I almost forgot how much I love them! There is so much joy to be found in wandering the streets of a new city, exploring its nooks and crannies and discovering hidden gems along the way.
Vienna has been on my hit list for a long time, I had heard incredible things about its architecture, but nothing could quite prepare me for the beauty of its historic centre and the vibrancy of its people. In short, Vienna has taken pride of place as one of my favourite city breaks I have ever been on and that's saying something! Based on my experiences, here are the top things to do, places to see and spots to eat!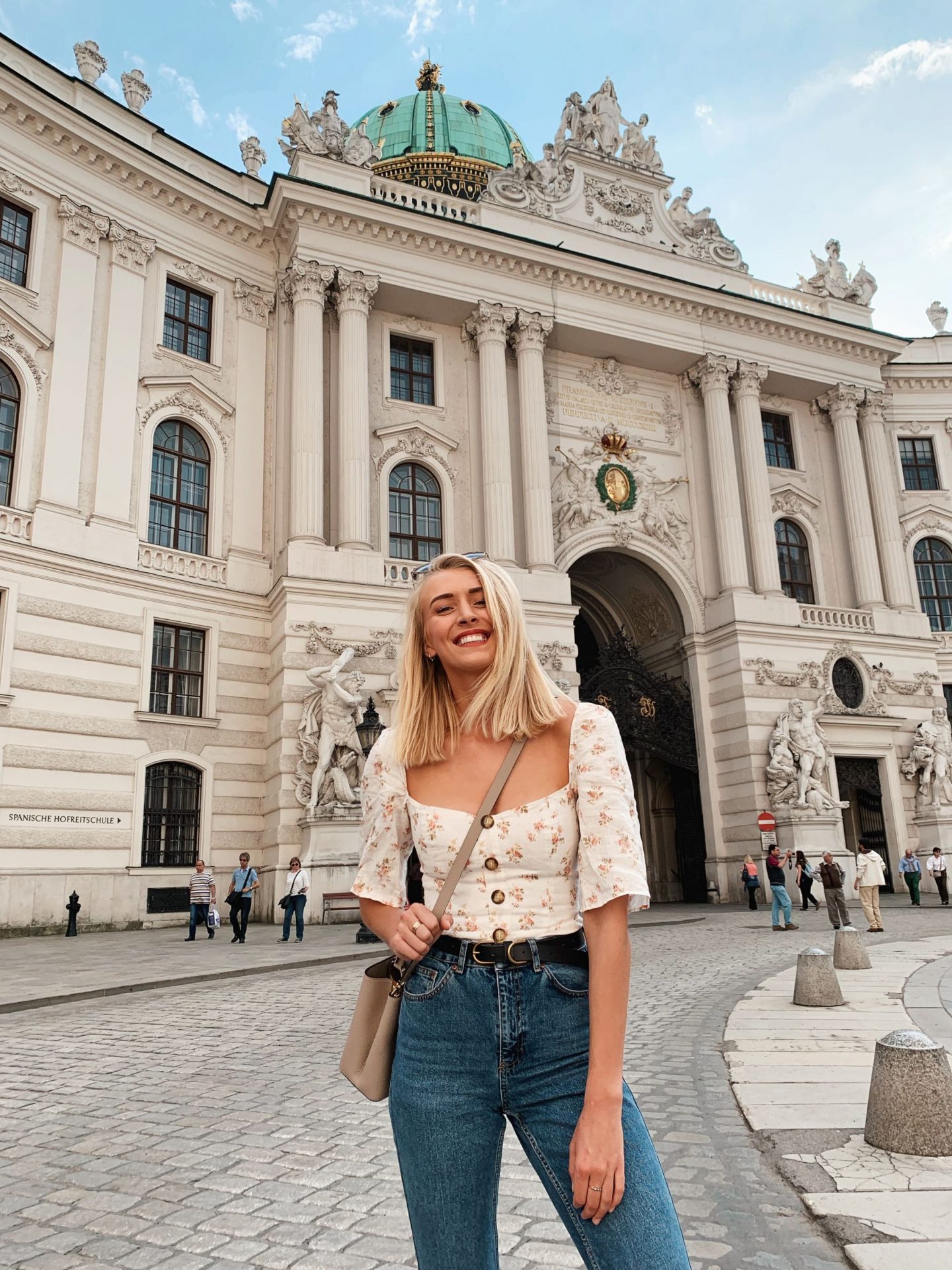 What To See:
Palaces & Halls. Vienna is a haven for incredible palaces and halls. They are a sight to be seen with beautiful architecture and expansive gardens. Our personal favourites were Schönbrunn Palace and Gardens (be sure to hike to the top of the hill and take in the view) and Belvedere Palace and Gardens (check out the hidden Alpine Botanical Gardens). Of course, you have to visit the famous Hofburg Imperial Palace, which can't be missed as well as the stunning City Hall and Opera House.
The Market. Stop by Naschmarkt, Vienna's biggest market for food and more. It is about 1.5km long and has existed since the 16h century. It is heaven for sweet treats and if you want a full meal, then the markets Neni restaurant comes highly recommended.
The Museums Quarter. This is Vienna's art complex right next to the Imperial Palace and is home to renowned museums and galleries such as the Museum of Contemporary Art and the Leopold Museum. Amongst the incredible architecture, there is also a scattering of cafes, bars and restaurants for you to relax in. Outside of the MQ, there are other famous museums to visit too, the most notable being The Albertina and The Natural History Museum.
Parks. Vienna is home to some incredible parks. We loved Prater Park which is home to the oldest amusement park in the world. Here you can take the Ferris wheel to get an incredible view over the city. We also hopped on a few rollercoaster rides too, just for the giggles, and there is a large pond you can get a pedalo boat on! Other parks of note are the Sigmund Freud Park full of interesting statues and the Kurpark Oberlaa Park which is known for its landscaping. Besides these parks, there is a lot of communal green space in central Vienna in general, such as the gorgeous gardens of the Hofburg Imperial Palace, StadtPark & Volksgarten (which is full of beautiful roses!).
Swimming. When in Vienna you simply have to swim in the Alte Donau on a sunny day! Escape to this side stream of the Danube river, lay down a towel and soak up the sunshine. It's so peaceful, it's easy to forget you're in a capital city! (Get here via Alte and Neue Donau tube stations.)
Churches & Cathedrals. The most famous cathedral is St Stephens which was completed in 1160. You can scale the stairs (all 343 of them!) in the south tower to get one of the best views of the city. However, our personal favourite church was St Francis of Assisi Church which looks like an intricate castle!
Stroll Around. Vienna is best explored on foot, as most of the key sights are located in the 1st district around the Vienna Ringstrasse Road (ring road), a 5km loop which ticks a lot of the tourist boxes. However if you want to feel more like a local I recommend walking the streets of the 7th district, a vibrant neighbourhood with independent shops, galleries and cafes, or along the edge of the Donaukanal. Head down to the canal on a sunny evening for a drink and you'll find "beach bars" along the water's edge full of locals enjoying a tipple or two.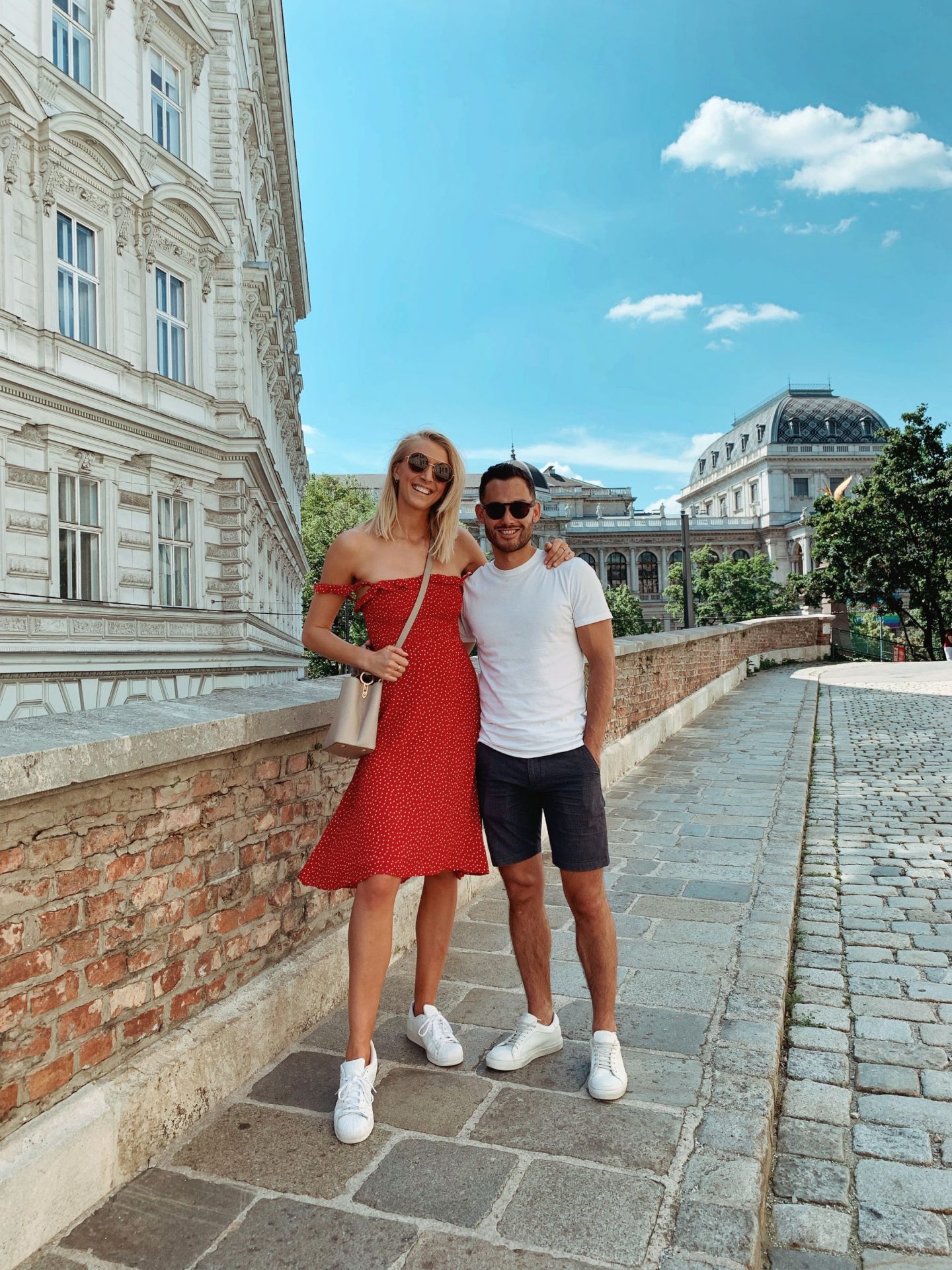 Travel Tips:
A great thing to do when you first get to the city is to take a tour of the key sights. We did a Vienna Sight Running tour which allowed us to work up a sweat at the same time. It gave us a quick overview of the main attractions, allowed us to get our bearings and also ticked off our workout for the day. If you're feeling less active, then try out an open-topped tuk-tuk tour with La Dolce Vienna or a walking tour with Shades Tours whose tour guides are homeless and refugees.
If you're going to be going inside the museums, galleries and attractions of Vienna then I highly recommend getting a Vienna Pass which saves you money and allows you to skip the queues.
Most of the Vienna highlights are located inside District One and are walking distance from one another, so don't worry too much about public transport. Just wear comfy shoes!
If you are going further afield then a great way to get around is on the electric scooters scattering the city, we used Bird scooters pretty much every day of our trip. They are cheaper than a taxi and much more fun!
Most shops close on Sundays, including pharmacies and supermarkets, so ensure you pick up anything you need the day before.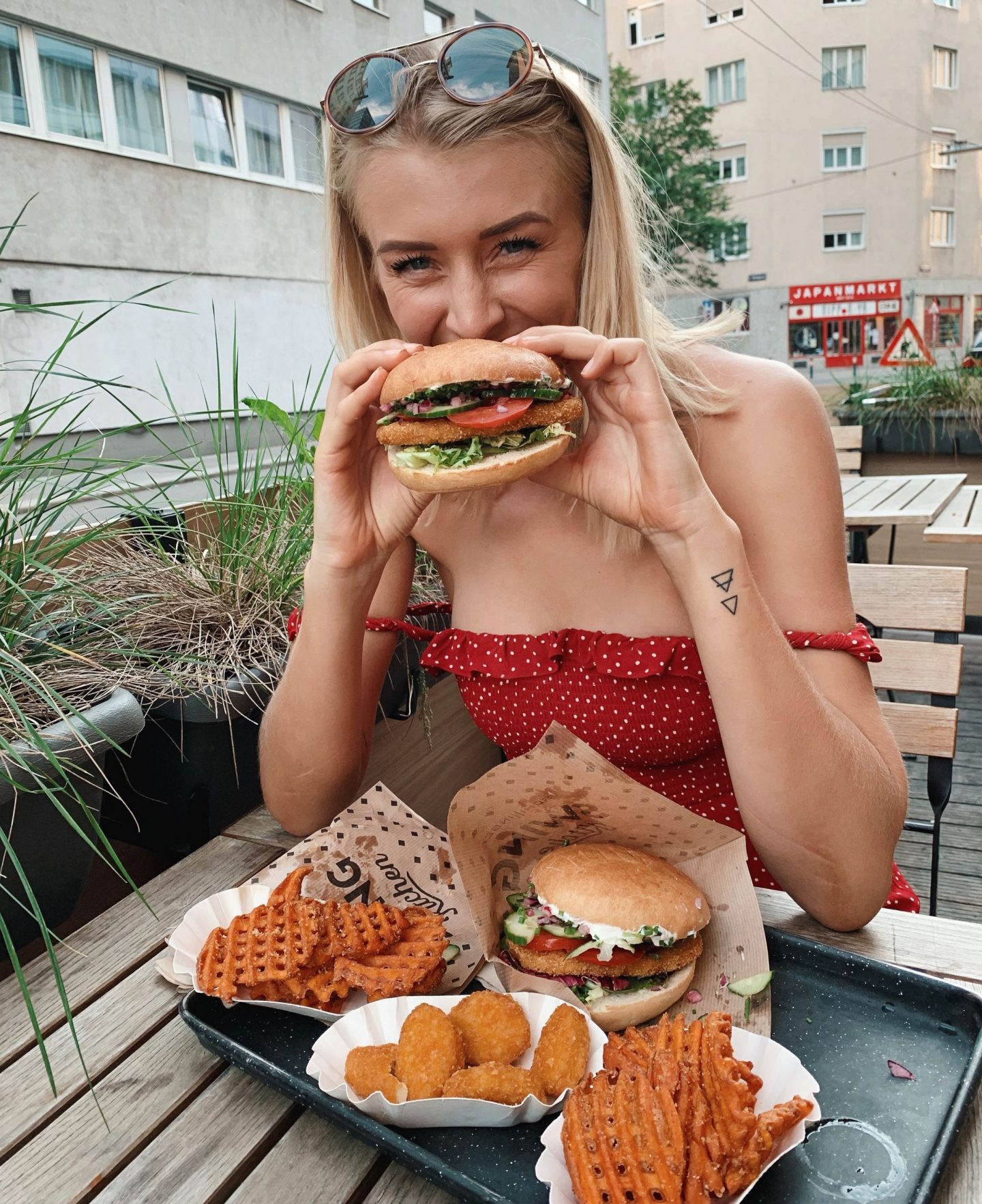 Where To Eat:
Vienna is vegan heaven, it was extremely easy to eat a plant-based diet in the city. In fact, our main struggle was not having enough time to try out all the amazing options available! Here are some of our favourite spots, as well as the ones we would like to visit in the future.
Our Favourites:
Superfood Deli. This tropical breakfast spot specialises in acai bowls, smoothies, and breakfast bowls. We absolutely loved their iced coffee & traditional Brazilian acai (with added almond butter of course), which all came in plastic-free reusable glass packaging.
Veggiezz. A 100% vegan restaurant which has a whole host of meaty alternatives. The menu includes everything from wholesome salad bowls through to indulgent burgers.
Swing Kitchen. Vegan fast food which packs a flavour punch. We loved the Vienna schnitzel burger, sweet potato waffle fries and the "chicken" nuggets.
Joesph Brot. This series of bakeries is known for their bread. They only have a few vegan options but it is worth a visit just to try their fresh loaves!
Karma Food. This spot has options for vegans, veggies and meat eaters alike. They have an epic all day breakfast menu but don't miss their lunch options which change daily, as well their vegan desserts such as freshly made banana bread!
The Lala. This brand new plant based restaurant is health heaven, it serves up grain bowls, salads, smoothies, shakes and everything in between. They even have a fridge full of desserts! Plus it is right next to…
Veganista Ice Cream. We loved this ice cream spot so much that we went back every single day! They change their flavours on a daily basis and our personal favourites were peanut butter cookie and dirty banana. There are a handful of outlets across the city so you're never too far from an ice cream fix.
Fenster Coffee. This famous coffee shop is literally a hole in the wall. The highlight is their "cornettochino" where your coffee is served in an ice cream cone!
The Ritz-Carlton. If you're looking for a rooftop bar to enjoy an evening drink, head up to the top of the Ritz. They have delicious cocktails and even a vegan flatbread you can share while you watch the sunset.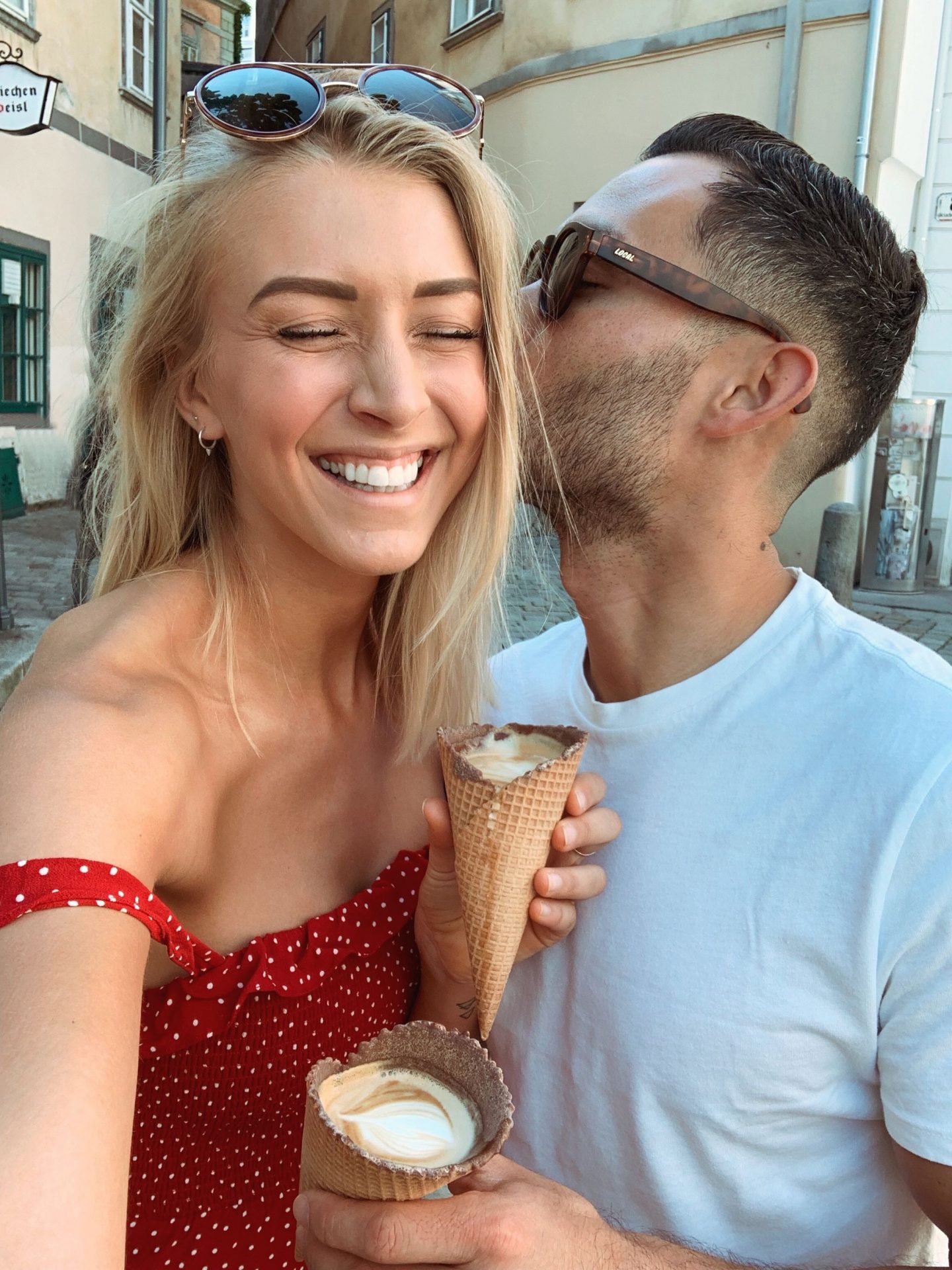 Next Time:
Annis Broselei. This 100% vegan bakery has tonnes of traditional Austrian treats but vegan-ised, the dream!
Wolfgang Coffee. Renowned by locals to be the best coffee in town, I would love to try it!
Grains. A popular porridge and grains cafe, best known for their breakfast.
My Secret Garden. We walked past this cafe one day and it looked incredible, hidden away down a back street in a quaint courtyard it serves up exclusively veggie and vegan dishes.
Bio Pizzeria Vero. A pizza joint with delicious vegan options.
Neni at Naschmarkt. This spot came highly recommended from friends who told us it does epic vegan friends breakfast and lunch.
Tata. A modern Vietnamese fusion restaurant with meat, veggie and vegan options.
Deli Bluem. A plant-based deli and bistro focusing on seasonal, organic and local ingredients.
Harvest Cafe. A very highly recommended spot, serving up tradition Austrian food with a vegan twist.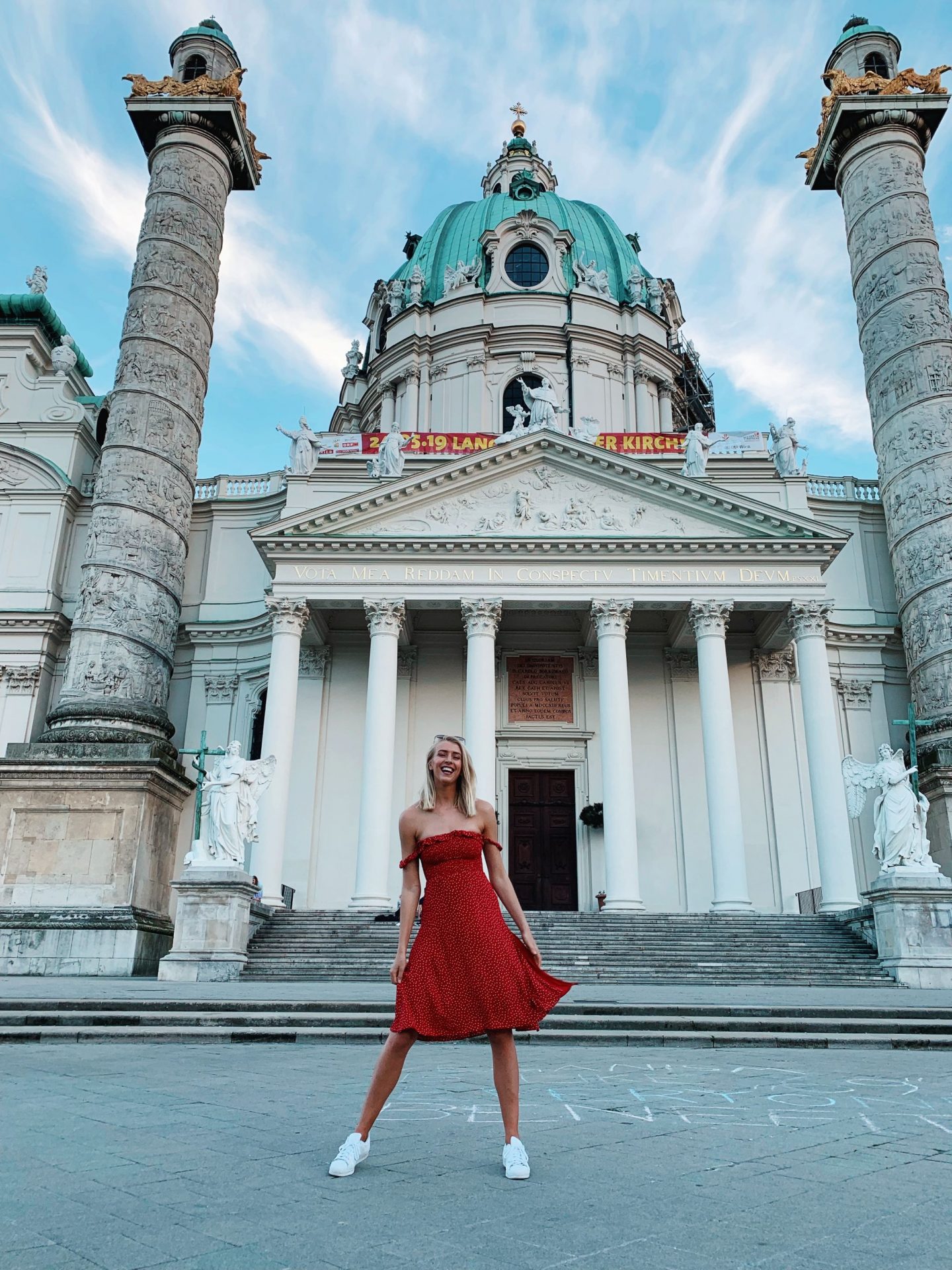 If you liked this blog post, check out my youtube video from Vienna.
Safe travels!
Zanna x