It is no secret that Slovenia is one of my favourite countries in the world. This underrated destination is known for its towering mountains, crystal clear lakes and abundance of outdoor activities. It is heaven for hikers with over 10,000 marked trails across the country. The majority of them are located in Slovenia's largest protected area and only national park, Triglav National Park.
I recently returned for my third visit to the country, this time for a whole week. I threw myself head first into the mountains. It was the most epic itinerary packed full of incredible and adventurous experiences, ones I think you would enjoy just as much as I did. So if you're planning a Slovenia adventure, add these outdoor activities to your hit list and enjoy!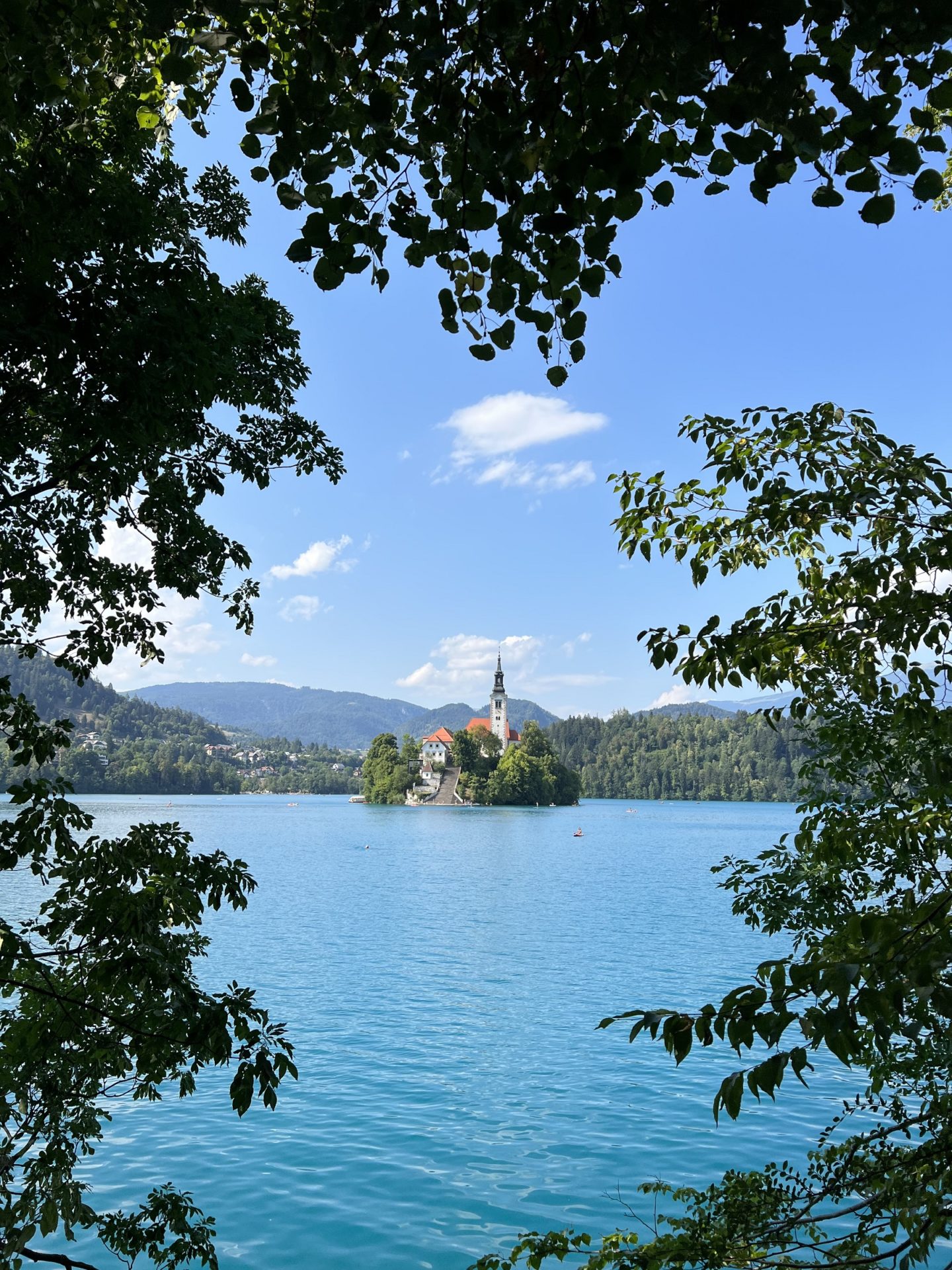 The Practicalities
How To Get There: There are regular affordable flights from the UK into the capital city of Ljubljana, which is a short one hour drive from Triglav National Park.
How To Get Around: I highly recommend having a rental car in Slovenia and in particular in Triglav National Park. You can pre book one and pick it up from the airport.
How Long To Stay: I have been to Slovenia before for 3-4 day trips, but I felt like I couldn't squeeze in as much as I wanted in such a short period. A full week in the mountains was the perfect amount of time to experience a wide range of the activities available in the region.
When To Visit: The summer months of June to September are the best time to visit for outdoor activities like hiking, canyoning and wild swimming. Bear in mind, weather in the mountains can be changeable all year round.
Is It Expensive? Slovenia was very affordable when I first visited in 2018. As it has risen in popularity as a tourist destination the prices have started to slowly rise too.
One Week Itinerary Overview
Day 1: Arrive in Ljubljana
Day 2: Lake Bled
Day 3: Vogel & Lake Bohinj
Day 4: 7 Lakes Valley Hike to Mountain Hut
Day 5: Hike from Mountain Hut to Soca Valley
Day 6: Canyoning in Soca Valley & Visit Mangart Saddle
Day 7: Bovec Zip Line & Travel Home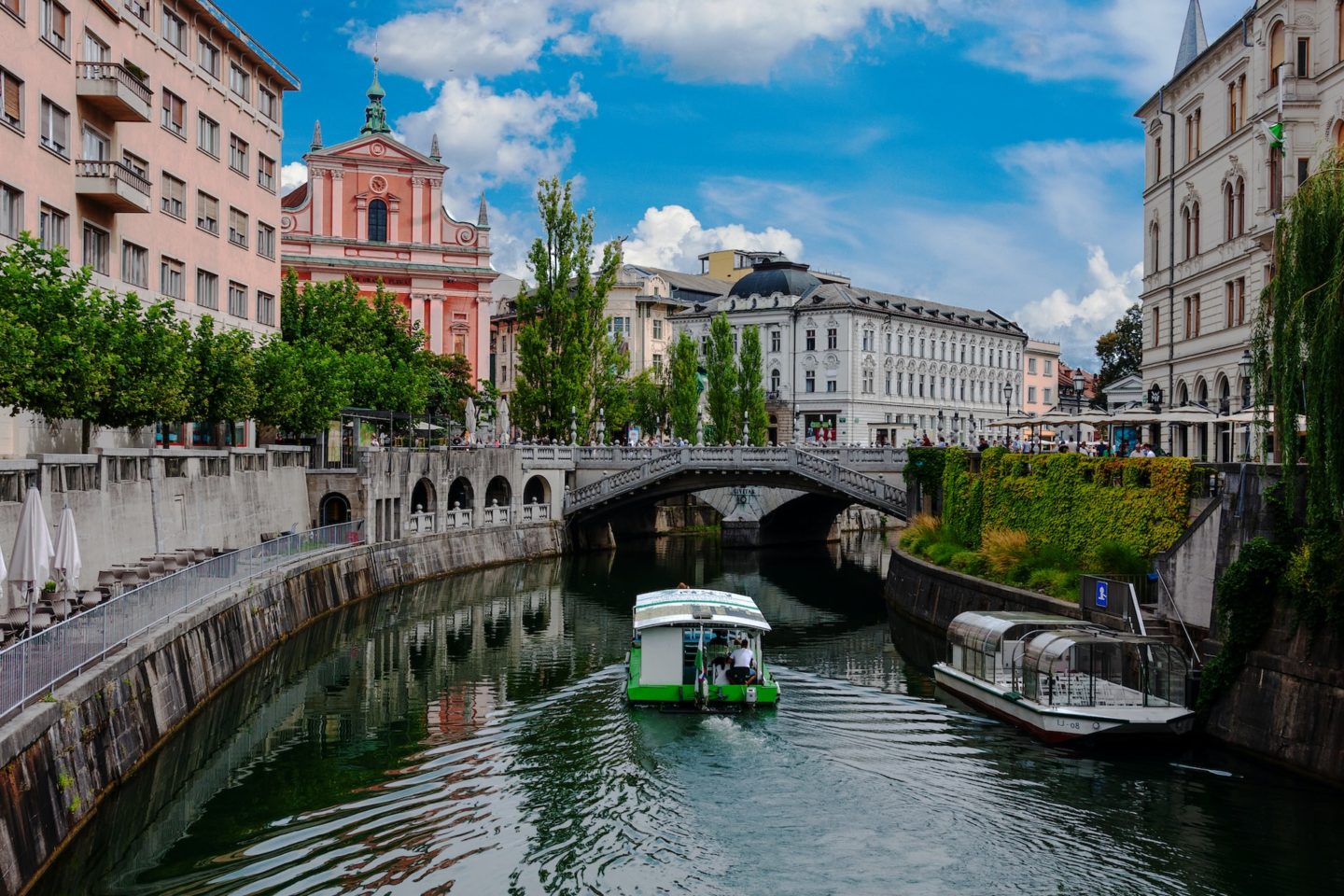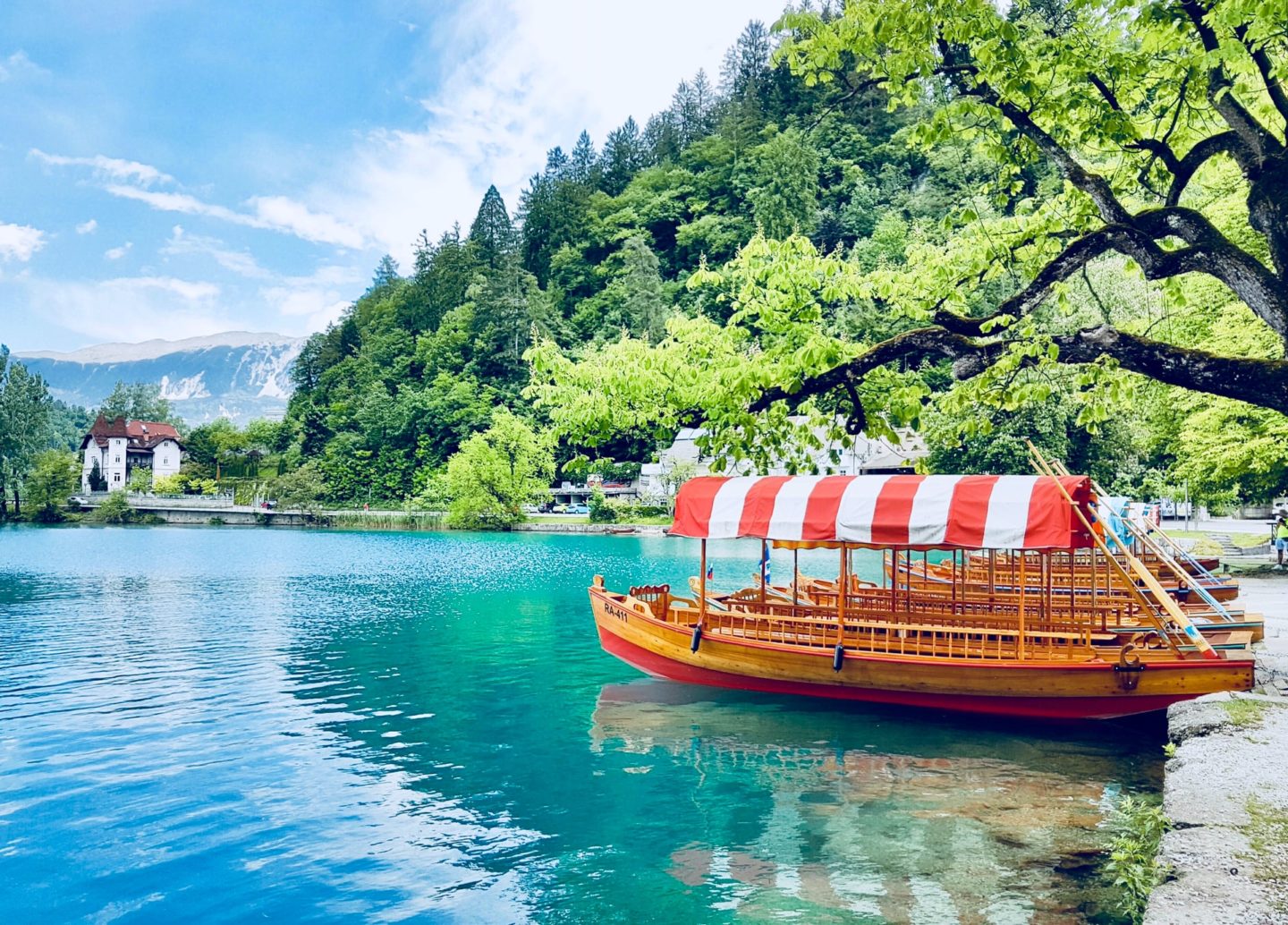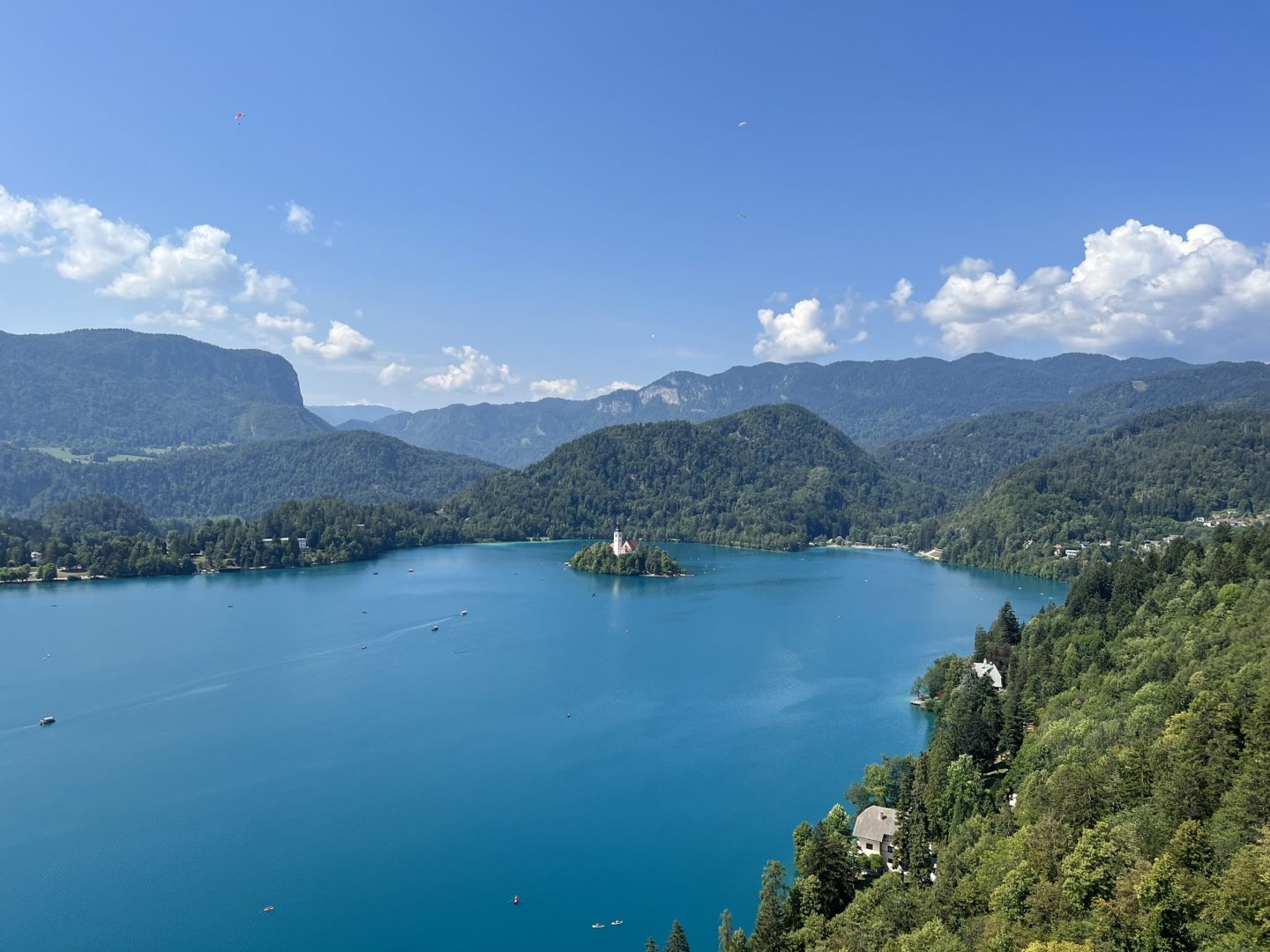 Itinerary Day By Day Breakdown
Day 1: Arrive in Ljubljana
Touchdown in the capital of Ljubljana, pick up your rental car and if you have time, I recommend exploring what the city has to offer. Wander the quaint city centre, explore the old town, walk across the famous Triple Bridge and Dragon bridge, pop into the cathedral and visit Ljubljana Castle to take in the views. If you're a foodie, I loved the specialty coffee from Stow 2 Go and the vegan burgers from HoodBurger. Once you're settled and suitably fuelled, make sure you get a good night's sleep as you have a busy day tomorrow!
Stay: Hotel Emonec
Day 2: Lake Bled
Perhaps the most famous destination in Slovenia, Lake Bled is popular for a reason. The crystal blue waters framed by lush green mountains are absolutely beautiful. Start your day by driving over early in the morning, it is only one hour from the capital, and dropping your bags at your hotel.
First things first, visit Bled castle on foot for a slice of history and stunning views, then walk around the edge of the lake to find a swim spot. My personal favourite is beside Camping Bled, where there is also a delicious ice cream shop on the waterfront. After your dip you can rent a paddle board or jump in a rowing boat to paddle across to the famous Bled Island, where I recommend climbing the 99 steps to the chapel. Once you're back on shore, head to Straza Bled to ride the adrenaline filled summer toboggan down the mountain and if you have time, you can also squeeze in a quick visit to the Vintgar Gorges too!
Phew – a jam packed day!
Stay: Hotel Lovec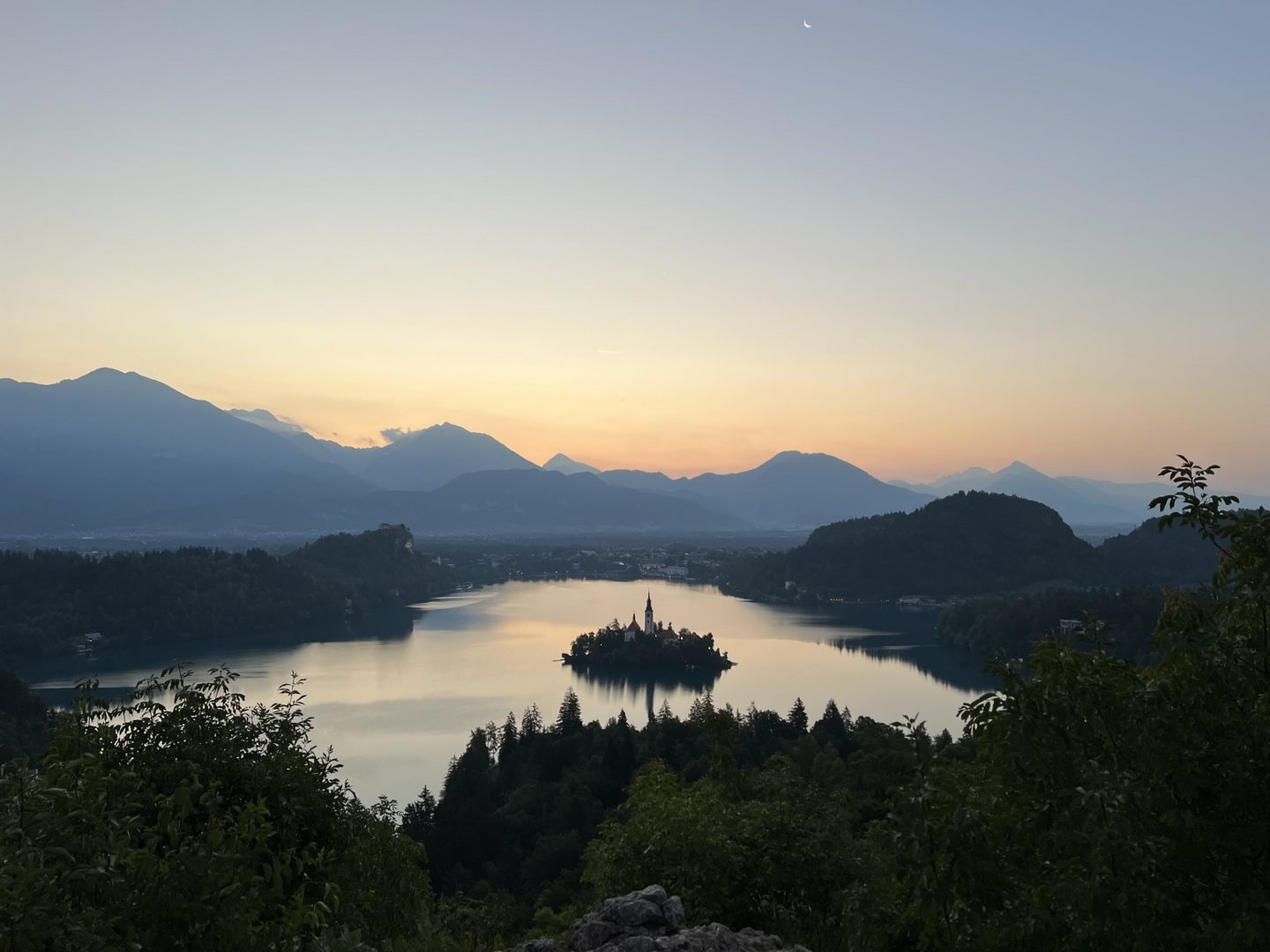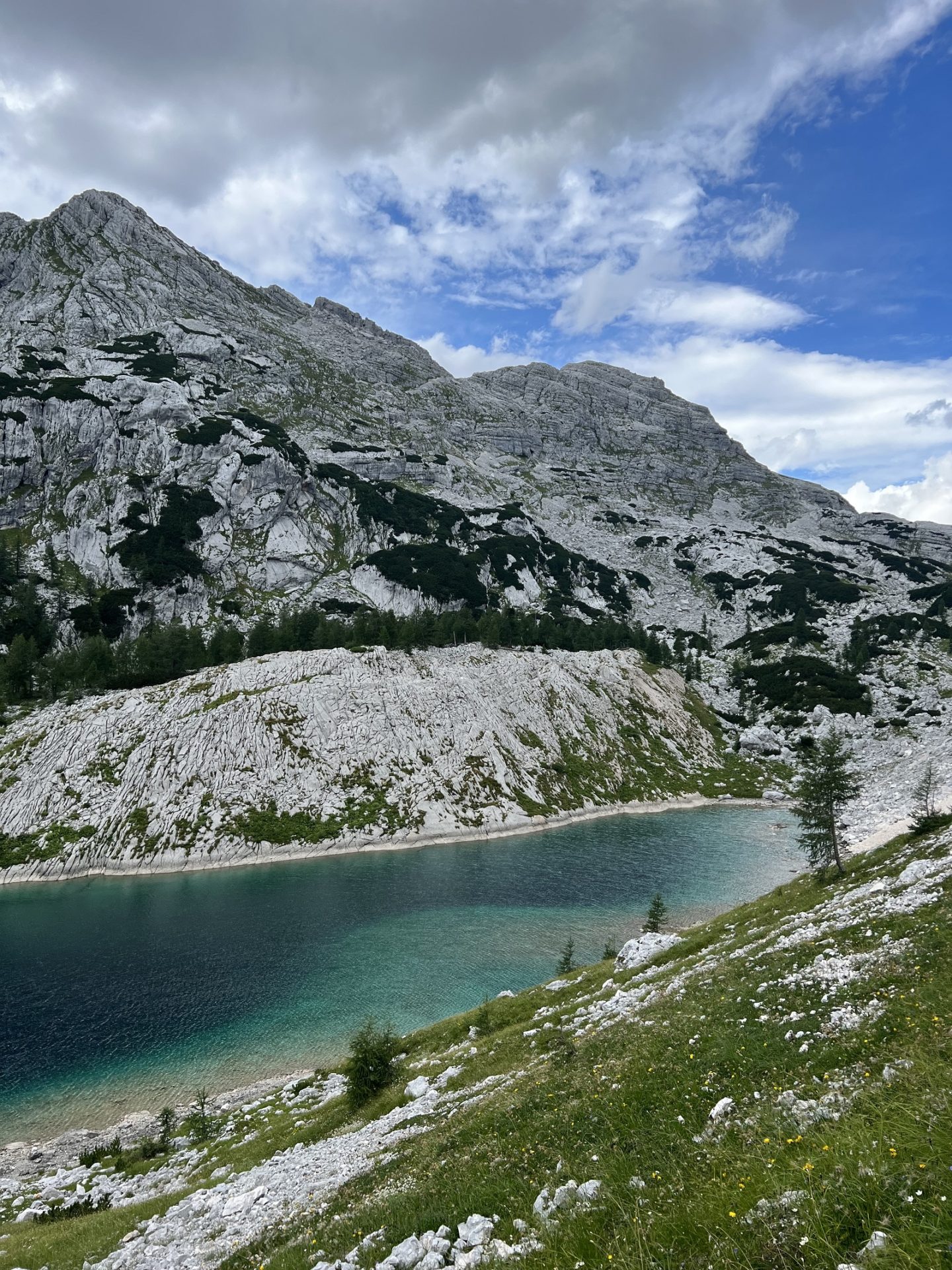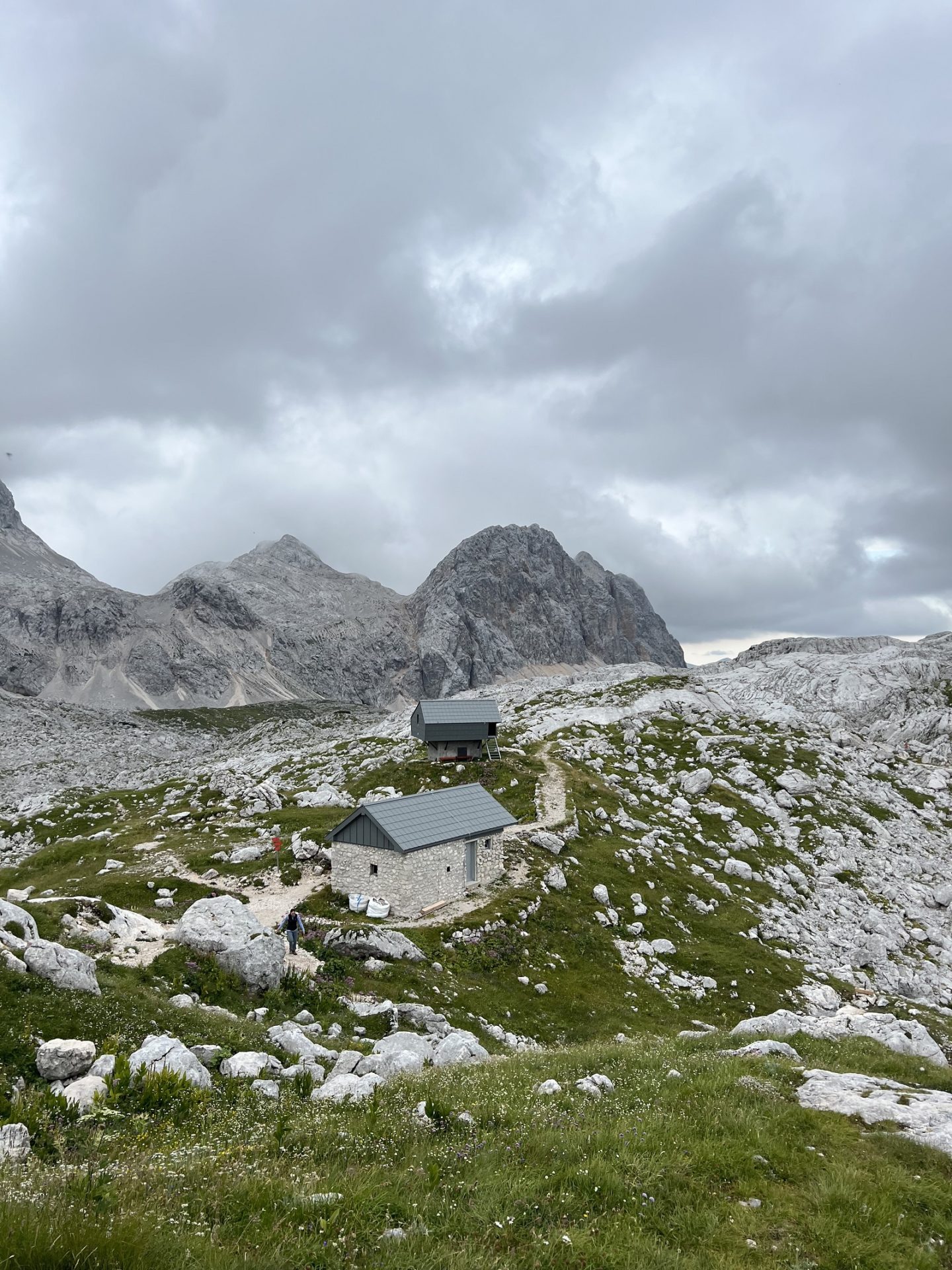 Day 3: Vogel & Lake Bohinj
Wake up very early, pop on a head torch and take on the short steep hike up to the Ojstrica viewpoint above Lake Bled. Here you will get by far the best sunrise view of the lake, Bled island and the surrounding mountains. As the sun peaks up over the horizon it paints the dramatic landscape soft golden shades. It's a spectacular sight which you just can't miss!
Once you have had a strong coffee and some breakfast, drive from Bled to the slightly lesser known Lake Bohinj – my personal favourite lake in the area. A spot where towering mountains plunge directly into turquoise waters – it is stunning. Park up at Vogel cable car and catch a ride to the top of the mountain. Vogel is best known as a winter ski resort, but in summer acts as a hiking hub and a great starting point to explore the surrounding peaks. I recommend taking on the steep trail up to summit of Šija. You will be rewarded with beautiful views of the neighbouring peaks and the whole of Triglav National Park. Make sure you look out for the friendly local goats!
Once you complete your hike, head back down the cable car to Lake Bohinj, leave your car where it's parked and take a short walk to the lake itself. I recommend swimming here – a more peaceful spot with incredible views of the surrounding mountains. Once you've dried off, drive back to Lake Bled and rest up – you have another big day tomorrow!
Stay: Hotel Lovec
Day 4 & 5: 2 Day Hike Via A Mountain Hut
Grab your backpack, stash your supplies and hit the trails – it's time for a two day hike! Slovenia has 179 huts dotted across its diverse mountain landscapes, and staying in them is one of the most incredible and immersive experiences you can have in the Julian Alps.
I recommend following this hiking route. It totals around 33km and 1500m elevation gain over two days, passing through some of the most beautiful and diverse landscapes in Triglav National Park. Starting at Planina Blato and ending at the Great Gorge in Soca Valley (a perfect spot for a post-hike dip!), it showcases an abundance of natural beauty including turquoise lakes, rugged mountains, dramatic ridges and dense forests. Heaven!
The hut you stay in is called Zasavska kocha and Prehodavci. Located at 2071m above sea level, it has some of the most phenomenal views I have ever seen and is an amazing spot for sunset. The facilities are great, including over 50 beds, a bar, yummy food (with plenty of vegetarian options) and a toilet. It is worth noting that there is no running water or showers, but you can always take a dip in a nearby lake to freshen up.
We hired a local guide for this experience as there was a large group of us but you can always arrange this yourself, you just need to organise transport and book the hut through then Alpine Association of Slovenia. For more information regarding hut to hut hiking in Slovenia, check out this blog post.
Stay: Mountain Hut then Hotel Boka.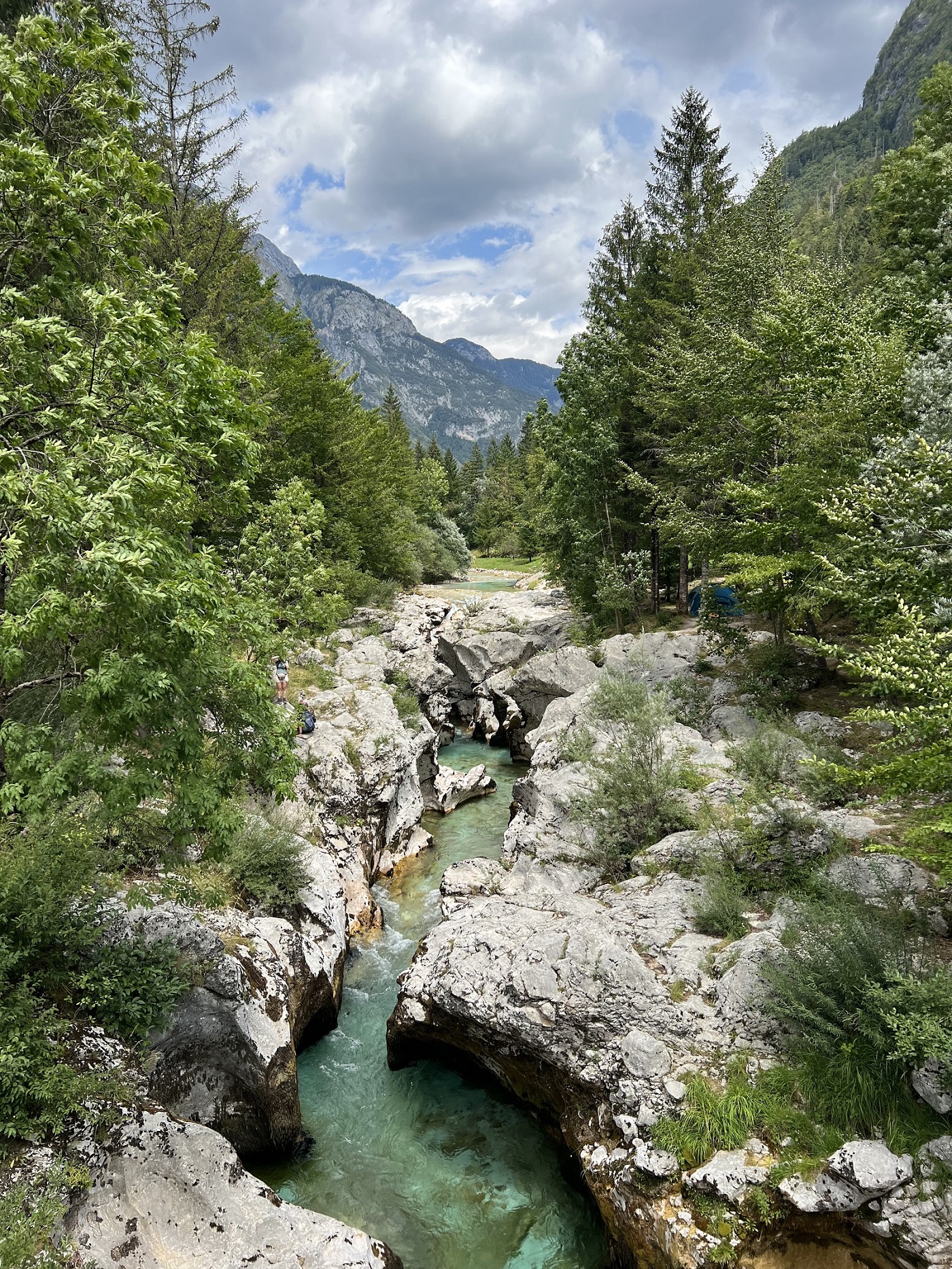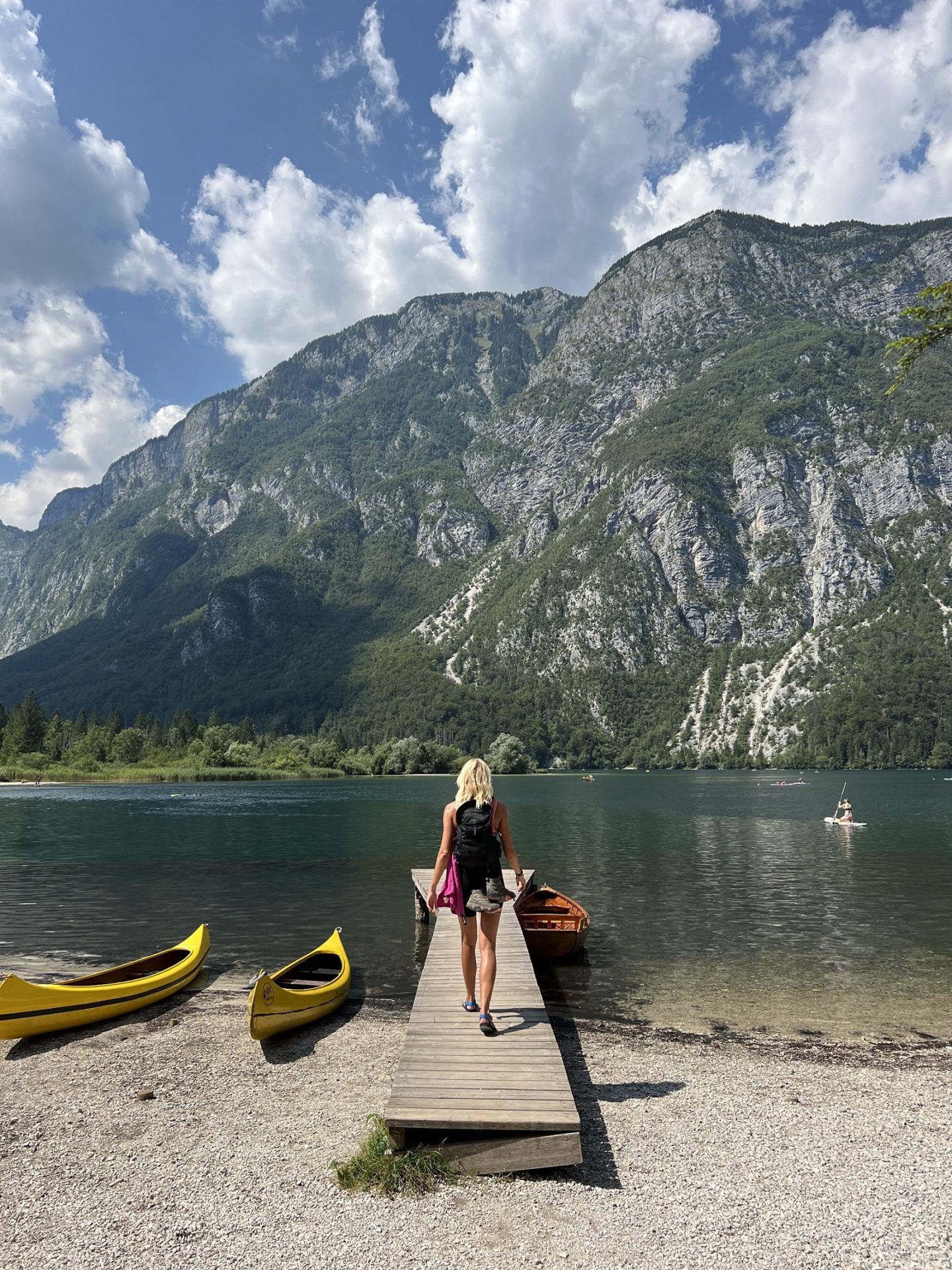 Day 6: Canyoning in Soca Valley & Hike Mangart Saddle
It's time to hang up your hiking boots and have a different kind of adventure. Canyoning is defined as "the sport of jumping into fast flowing mountain stream and allowing oneself to be carried downstream at a high speed". In reality, it involves so much more than that! Jumping off high rocks, sliding through tunnels, rappelling down waterfalls and dunking into pools. It is SO much fun and a wonderful way to experience the outdoors. Soca Valley has a whole host of canyons you can explore, but the best for beginners is Sušec aqua park. It gives a taste of everything canyoning offers and pumps you full of adrenaline, but you feel completely safe the whole time.
Once you have dried off, hop in the car and drive to The Mangart Saddle. It's the highest mountain pass in Slovenia at a lofty 2072m. The road is windy, narrow and a little hair raising at times but absolutely spectacular. Once you reach the top, park up in the free car park and head out for a stroll. There are a series of viewpoints just a few minutes walk away. They give some of the best views, in my opinion, in the whole of Slovenia. It is truly breathtaking and well worth a visit. You can even pop into the nearby mountain hut to grab a Radler (a delicious local drink). Sip it while overlooking the surrounding valleys.
Stay: Hotel Boka
Day 7: Bovec Zip Line & Back to Ljubljana
If you love an outdoor activity, then Bovec is the place to be. Nestled right in the heart of the Soca Valley, it is the adventure capital of Slovenia. One of the top activities in the region is zip lining. I recommend booking through Aktivni Planet and taking on their 5 cable course. Located high above the valley it has an abundance of stunning views. You will get a real thrill as you fly 200m above the ground at speeds of up to 60kph. It is SO fun! However, if zip lining isn't your cup of tea you could always try paragliding, rafting, kayaking or caving instead. The possibilities are endless!
Once you've wrapped up your adrenaline filled morning, it's time to start your return journey. Hop in the car and work your way back to the capital of Ljubljana before catching an evening flight home.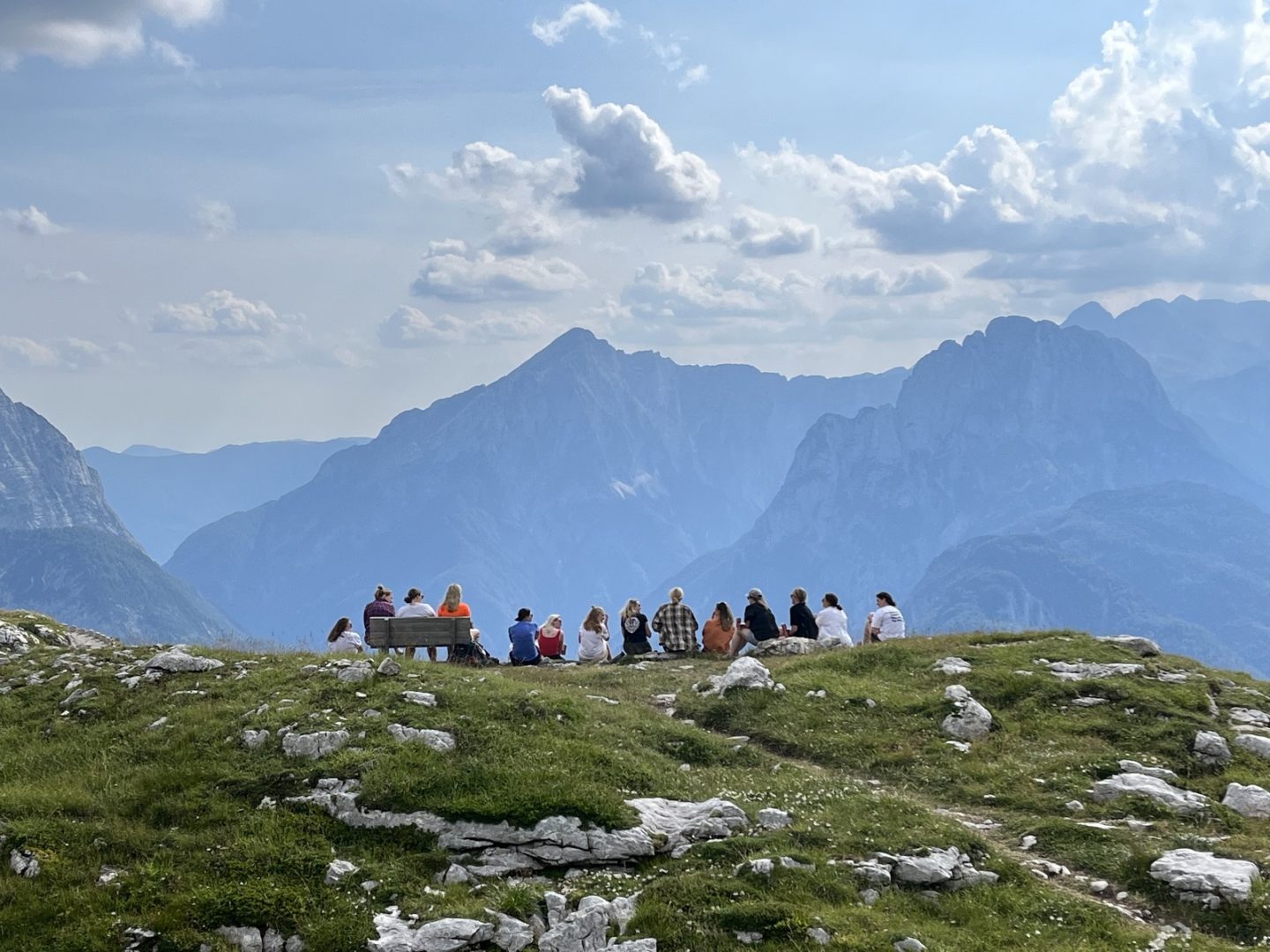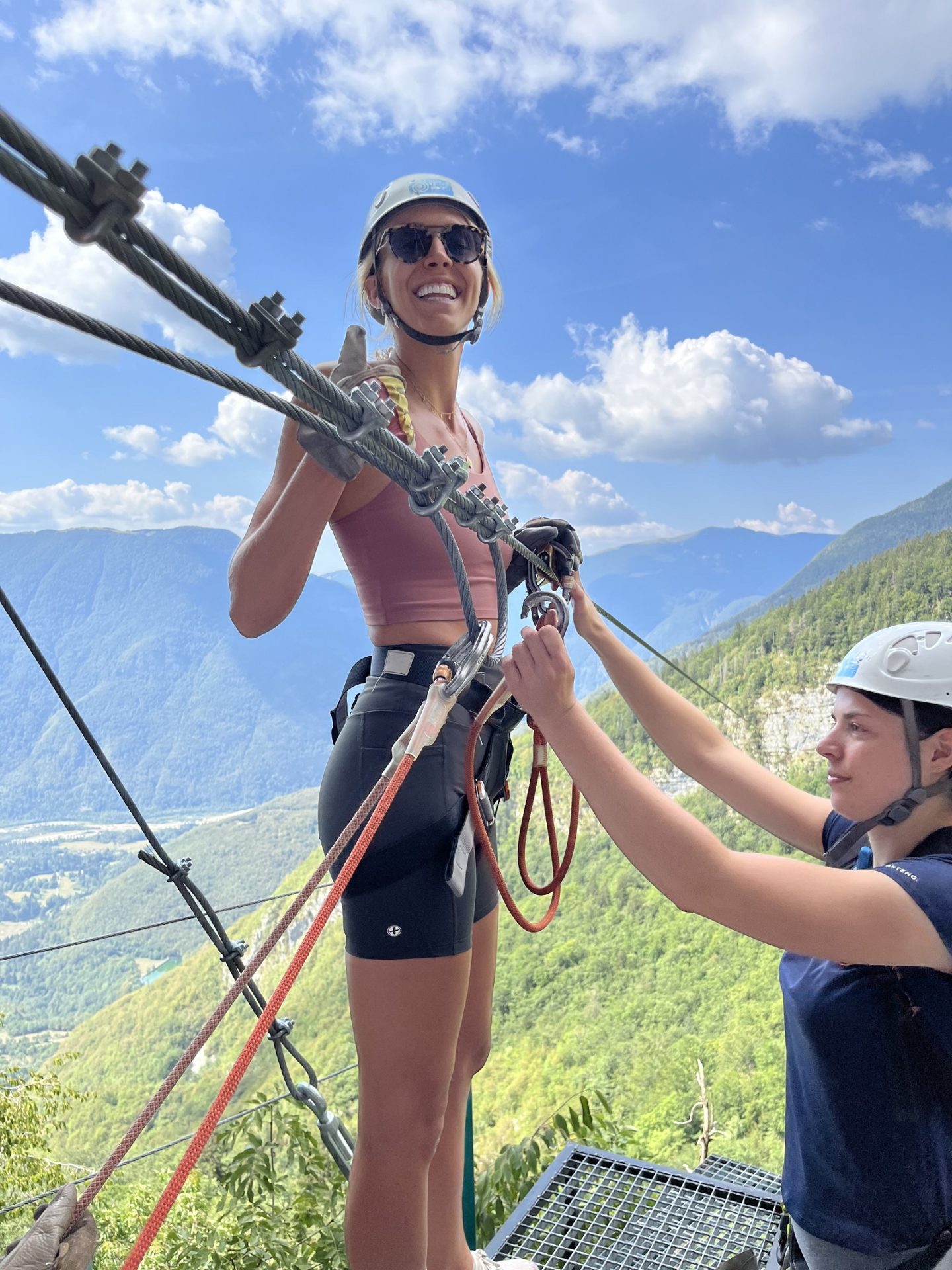 In my experience, Slovenia never disappoints. It is an absolute haven for outdoor lovers, jam packed with hiking trails, adventurous activities and natural beauty. If you want to explore more of this beautiful country, check out my two previous guides to Slovenia here and here.
Safe travels,
Zanna x
Did you find this post helpful? Save it to your travel pinterest board.
Hover on image, pin and save this blog post for later…