If you're a seasoned scuba diver, you have most likely heard about Socorro Island. It is a bucket list dive destination jam packed with large pelagic life, but it is most famous for the abundance of giant ocean manta rays which reside there. I recently travelled to the archipelago on a 10 day liveaboard trip where I had some of the best underwater experiences of my life! If you're in the lucky position to be planning an adventure to Socorro, then here is everything you need to know in my Socorro Scuba Diving Travel Guide.
What & where is Socorro?
The Revillagigedo Archipelago is a group of four volcanic islands in the Pacific Ocean – Clarion Island, San Benedicto Island, Roca Partida and Socorro Island – but the region is more widely known in the dive community as "Socorro" or "Socorro Island". The archipelago is a marine reserve, national park and a UNESCO world heritage site, located 240 miles off the Western coast of Mexico. Visitors cannot go on land, but they can explore the islands from a liveaboard boat.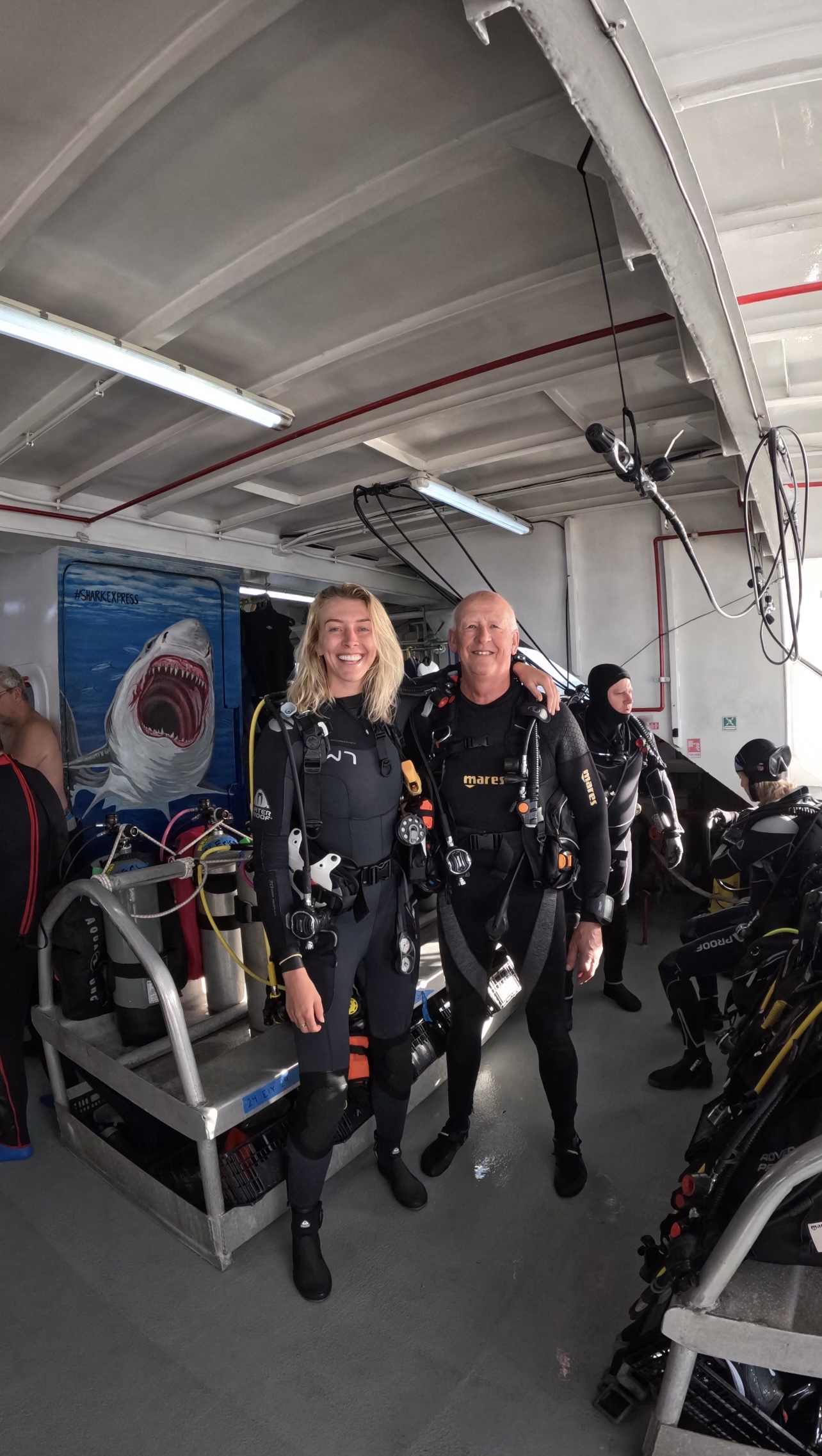 How do you get there?
I am not going to lie – it is a bit of a mission to get to Socorro but it is totally worth the effort. The only way to access the islands is on a liveaboard boat, which will take you on the 26+ hour journey from Cabo San Lucas to the archipelago. There are around 10 liveaboard companies operating in the area, all doing similar routes, with Nautilus Belle Amie being widely regarded as the best one.
You will need to get a flight to Los Cabos international airport and then transfer down to Cabo San Lucas to catch your boat – which will most likely board guests in the evening. Personally, I recommend flying in at least one day before the liveaboard to allow for any baggage delays.
What will I see there?
Socorro is best known for large pelagic life, so don't visit if you're looking for vivid corals and lush reefs. The most famous residents of Socorro are the giant oceanic mantas, widely known as being the most friendly, curious and abundant mantas in the world. They quite literally seek out divers and play in their bubbles which is incredible to see!
There are also numerous shark species including schooling hammerheads, tiger sharks, silky sharks, Galapagos sharks and oceanic black tips. Oh and did I mention the bottlenose dolphins and whale sharks? It really is heaven for the "big stuff"!
What experience do I need?
I would recommend visiting Socorro when you are a confident and fairly experienced diver. Most boats request at least 50+ dives as you will need good buoyancy skills and may be tackling some challenging currents at times. You will need an advanced open water qualification as most dive sites are at 20-30m of depth, and a Nitrox qualification is recommended to allow you enough bottom time to enjoy the dives.
One thing to note is that the dives are done from sciffs (small inflatable boats). You will need to be confident preparing your kit for each dive and boarding the boat wearing it, as well as making negative entries from the skiff into the water.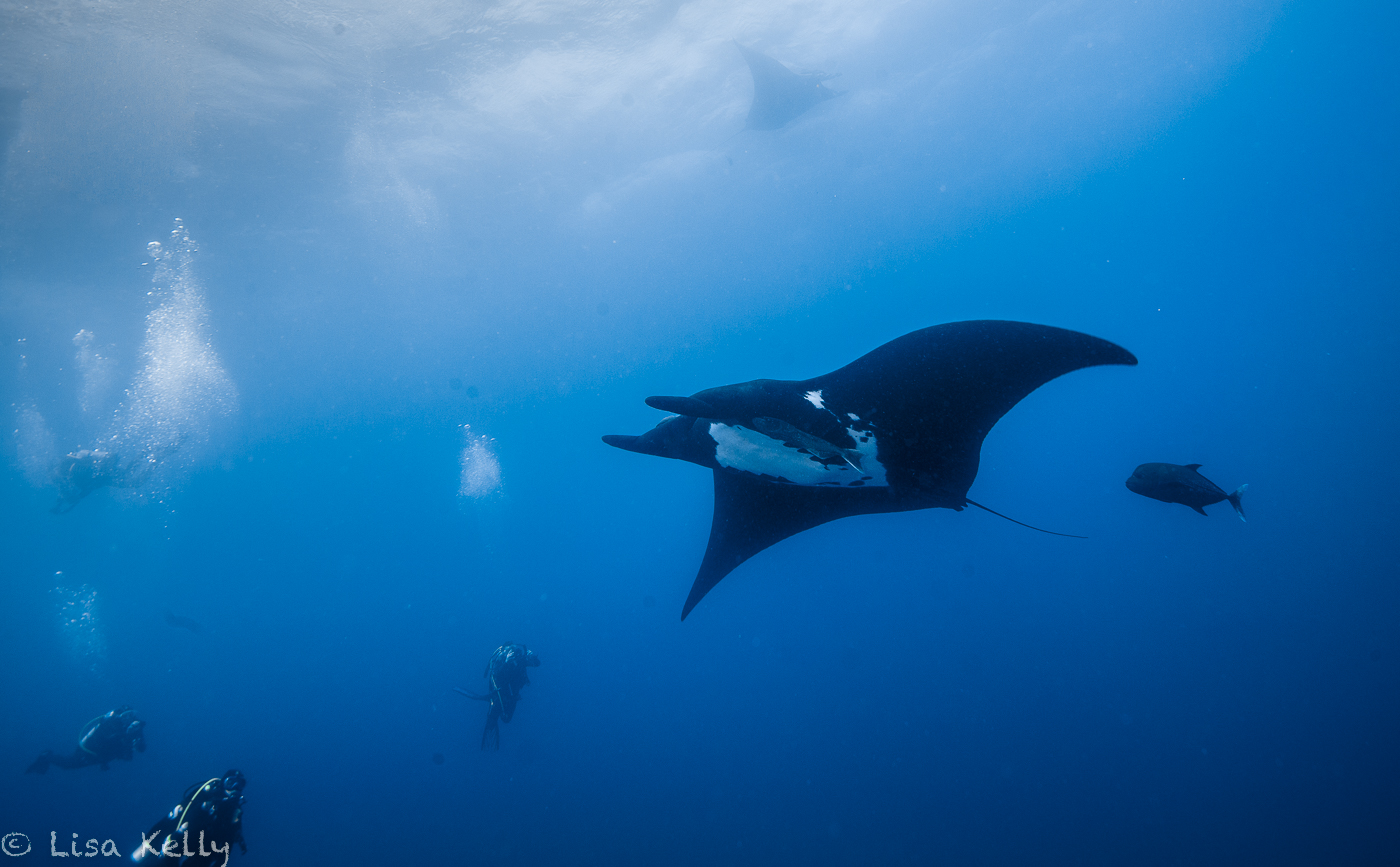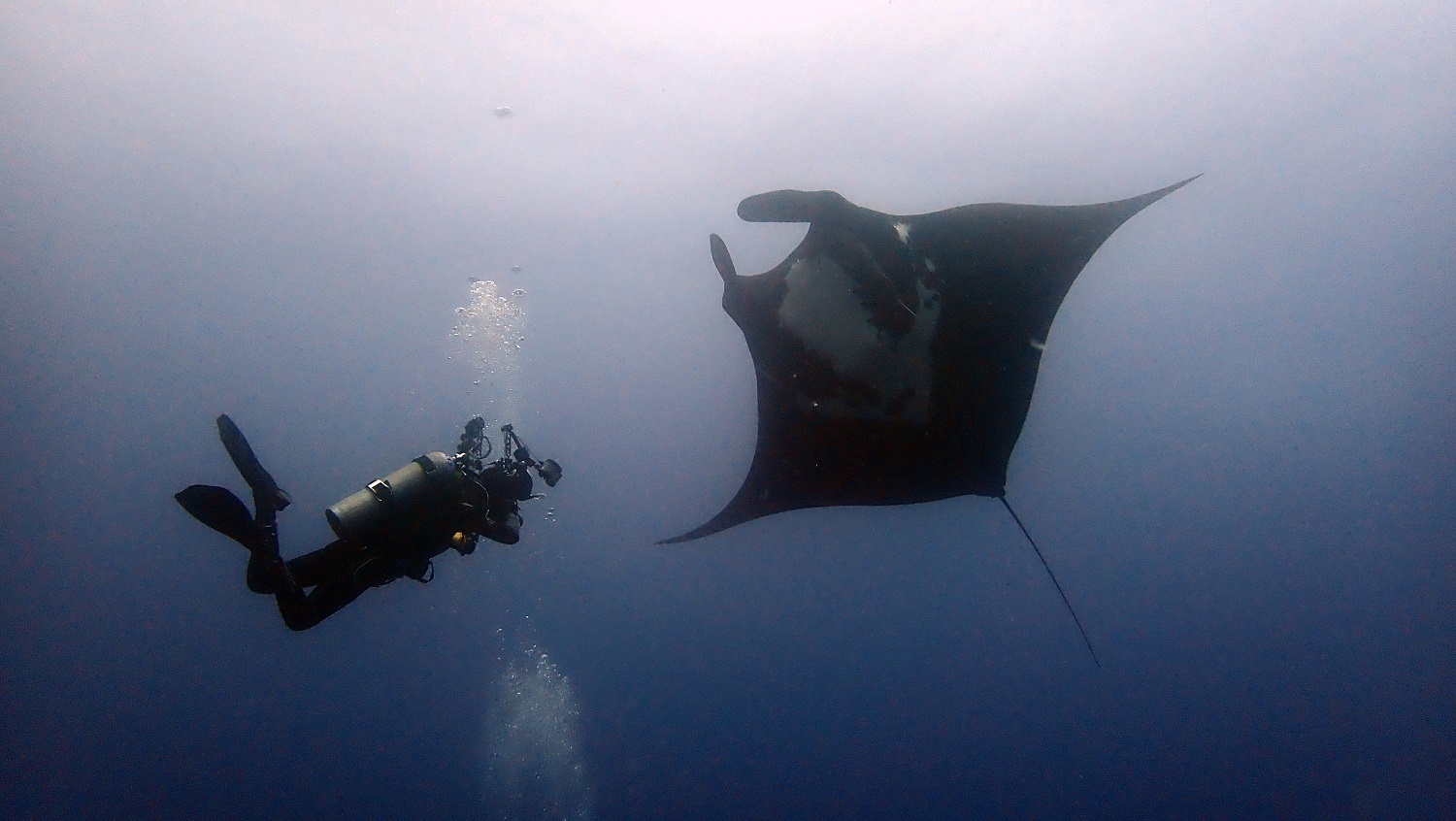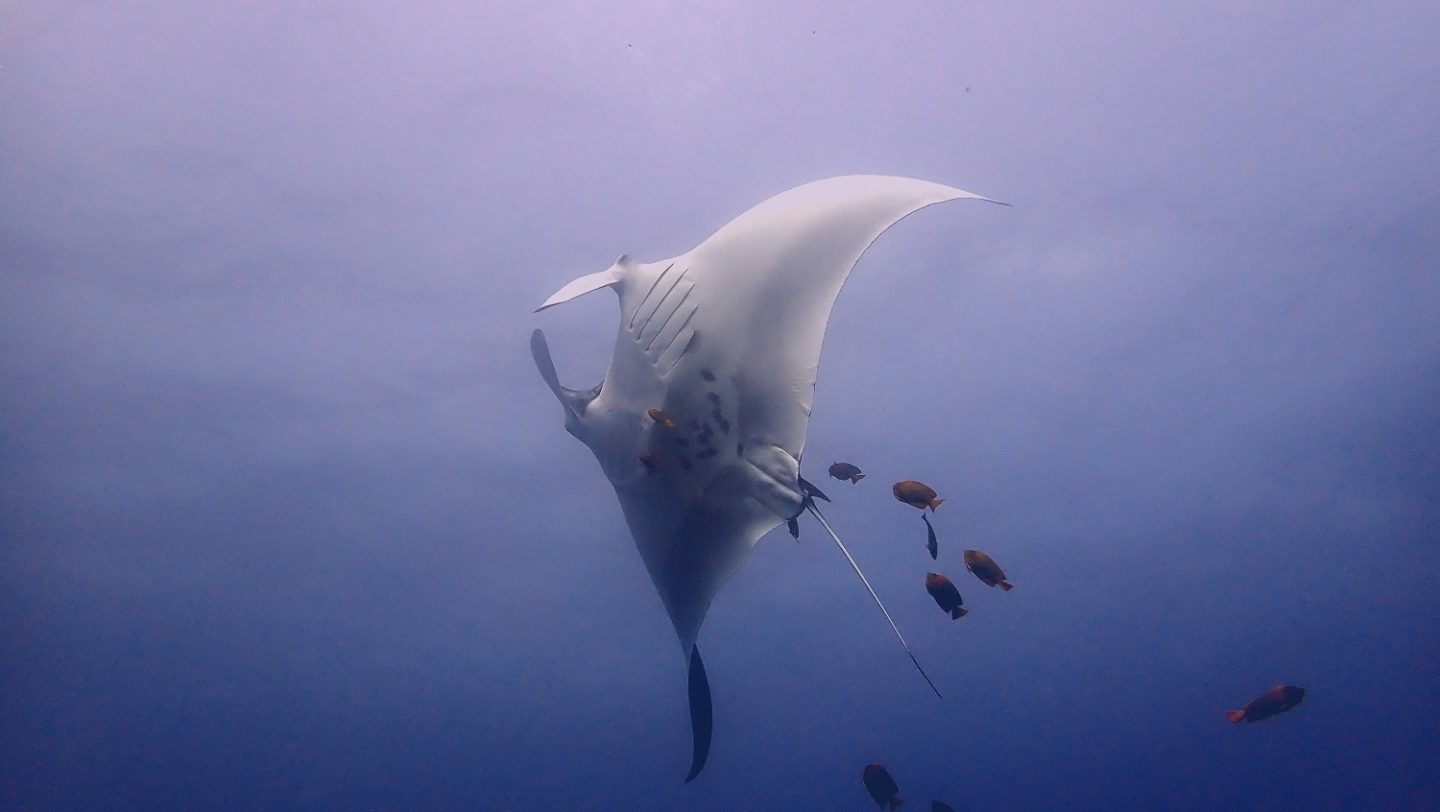 When should I visit?
The best time to visit is between November to May, when exactly you come depends on the life you're most keen to see.
Mantas are in the region all year round.
Whales are most likely to be seen between January to March.
Dolphins are most likely to be seen between January to March.
Whale sharks are most likely to be seen in November and December.
If diving in slightly colder water is an issue for you, then it may also be worth considering that the water is warmer in November/December than February/March. However, with the right equipment it is totally manageable.
What should I pack?
What you pack will depend on the time of year you visit, but here is what I took for a trip in February/March time.
Scuba gear. You can rent this from the boat with advanced notice, but most people bring their own. I took a 7mm wetsuit, a 7mm hood, 6.5mm booties and 3mm gloves. It may be wise to also take under layers if you really feel the chill. Then the usual BCD, fins, mask, regulator and dive computer. You are required to have your own SMB & reel for your safety, and I also recommend a reef hook for if the current is super strong. And don't forget your scuba qualifications as well as proof of insurance!
An underwater camera. I used a GoPro Hero 11 in the 30m dive casing and it captured everything perfectly. I don't use red lenses, and instead adjust the colours later.
Sea sickness medication. The sea can be rough, so it is recommended that all guests use and wear Scopolamine patches. I wore one and didn't feel queasy at all.
A lightweight towelling dry robe. This was my staple to throw on after dives.
Warm weather daytime clothing. It is hot in the daytime, so bring a small selection of swimwear, shorts, tops and sunglasses. As well as reef safe sunscreen.
Layers for the evenings. It can get chilly in the evenings, or even in the daytime if the wind picks up. So I recommend taking some warm leggings and a couple of hoodies or fleeces.
Minimal beauty products. I didn't do my makeup or style my hair once during the whole trip, so I just brought my skincare staples as well as some nourishing hair products & masks. I recommend spraying leave-in conditioner into your hair before each dive to prevent knotting.
Entertainment. There is likely to be no wifi available on your boat, or if there is it will be extremely slow and hard to use. So be sure to bring some books or download a selection of podcasts, music and TV shows for the journey.
Ear plugs. The boat can be noisy at night, especially when you're making a crossing to another island so ear plugs will help you sleep more soundly.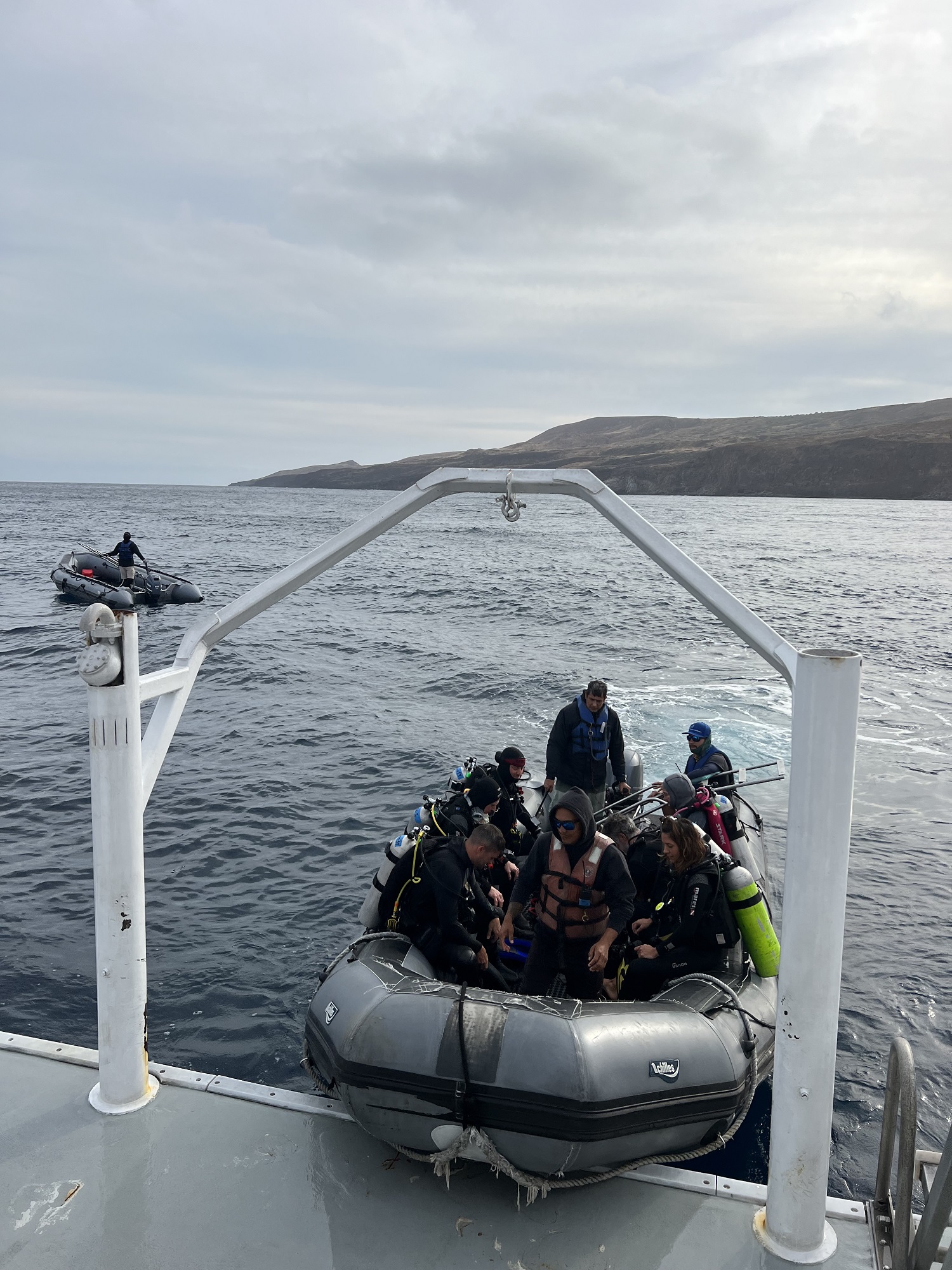 A sample day itinerary:
6.30am Continental breakfast
7.30am Dive briefing
8am Dive 1
9.30am Hot breakfast
11am Dive 2
12.30pm Lunch
2pm Dive 3
4.45pm Dive 4
6.30pm Cocktail hour
7.30pm Dinner
As you can see, there are four dives a day – which is a lot! Of course, they are all optional so you can choose to do as many or as little as you like. Most divers on our trip did dives 1, 2 and 3 or 1, 2 and 4. Only those of us who were keen beans – like me – did every single dive!
Is there anything else I should know?
My final tip is to book as far in advance as possible! Spots on the top liveaboards in the region can sell out 12-24+ months in advance. We were super lucky in that even though Nautilus Belle Amie was full when we registered our interest a year before the trip, we joined the waitlist and one room became available a few weeks later which we snapped up. To avoid disappointment, get your name on the list ahead of time!
The Revillagigedo Archipelago is one of the top dive destinations in the world for good reason. It surpassed all my expectations in terms of marine life and I cannot recommend it more if you're looking for once in a lifetime underwater experiences.
Safe travels and happy diving,
Zanna x