It's that time again when I share with you my favourite moments, meals and workouts from the previous month. May was a wonderful whirlwind and I had a whole host of new experiences which I want to share. Apologies that this post is a little late – June has been equally as busy – so let's hop right on in:
Balance Festival
This was not only a highlight of my month, but a highlight of my year. I headlined Balance Festival in early May; leading talks, teaching workouts and hosting cooking demonstrations. It was an incredible event packed full of like-minded individuals, surrounded by the most delicious food, taking classes from top studios and tucking into freebies from the best brands. It was rather surreal on my part, and I felt like I was walking on a cloud all weekend. I loved every moment and can't wait until next year!
adidas Studio
I took over the adidas studio on brick lane for the month of May, teaching regular sweaty workouts there. There is nothing I enjoy more than meeting you guys and getting to put you through your paces. I love bringing women together, to work hard, sweat and better themselves. Plus, I was a big fan of the Bel Air food served at the studio! I couldn't stop drinking their berry protein smoothie!
Here is a sample circuit from the workout:
35 seconds on, 10 seconds off, 3 rounds back to back
> 1 & 1/2 rep shoulder presses
> Commandos with knee taps
> Eccentric push ups
Barry's West
In May a brand spanking new Barry's Bootcamp studio opened in West London. It isn't very near to where I live, but its certainly nearer than the East and central studios; so I hopped at the chance to go along! I ended up going to three classes in May and falling in love with the challenge Barry's presents. I am not a great runner, so the combination of weights and treadmill work is really out of my comfort zone. I particularly loved Faisal's classes.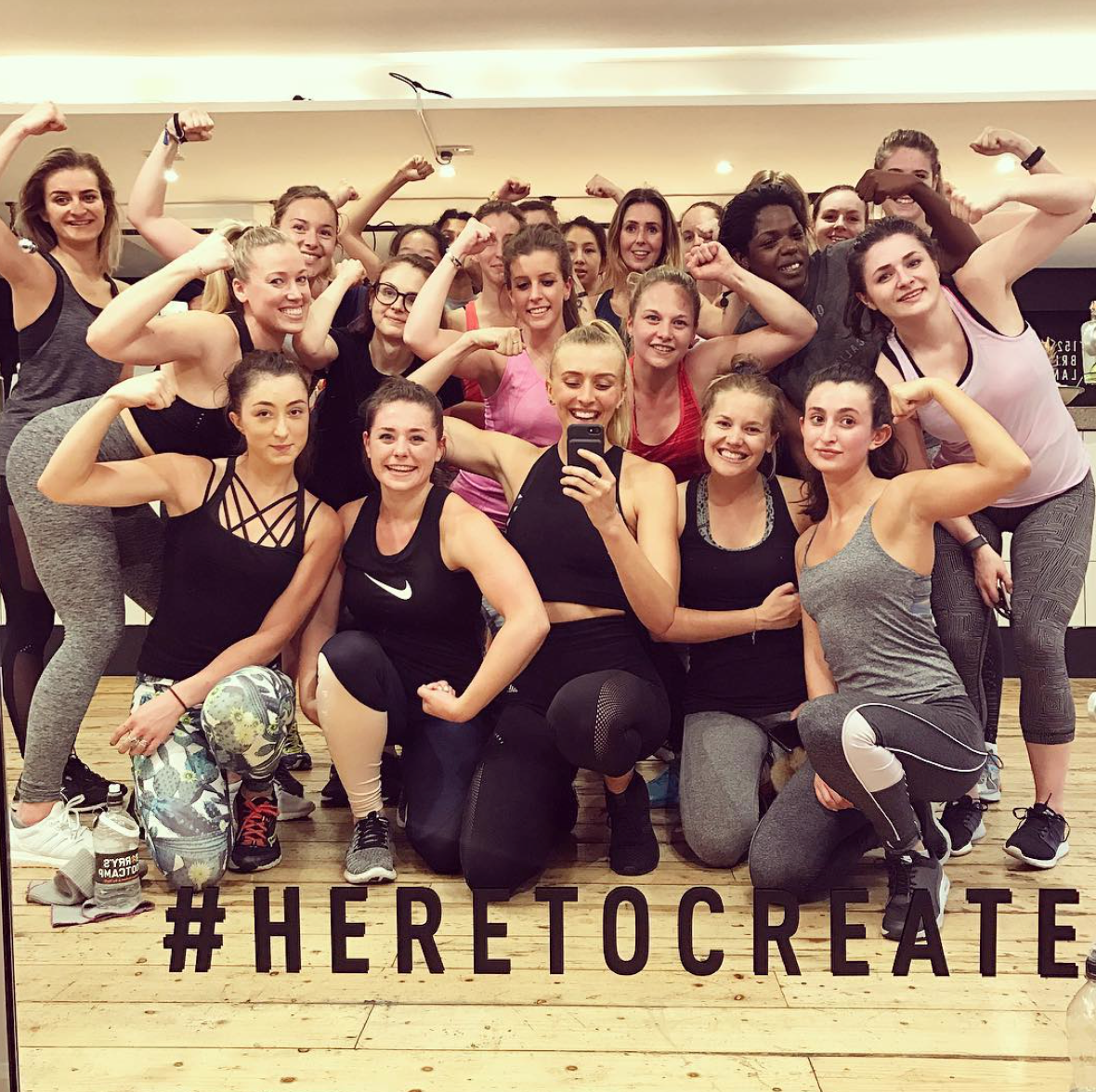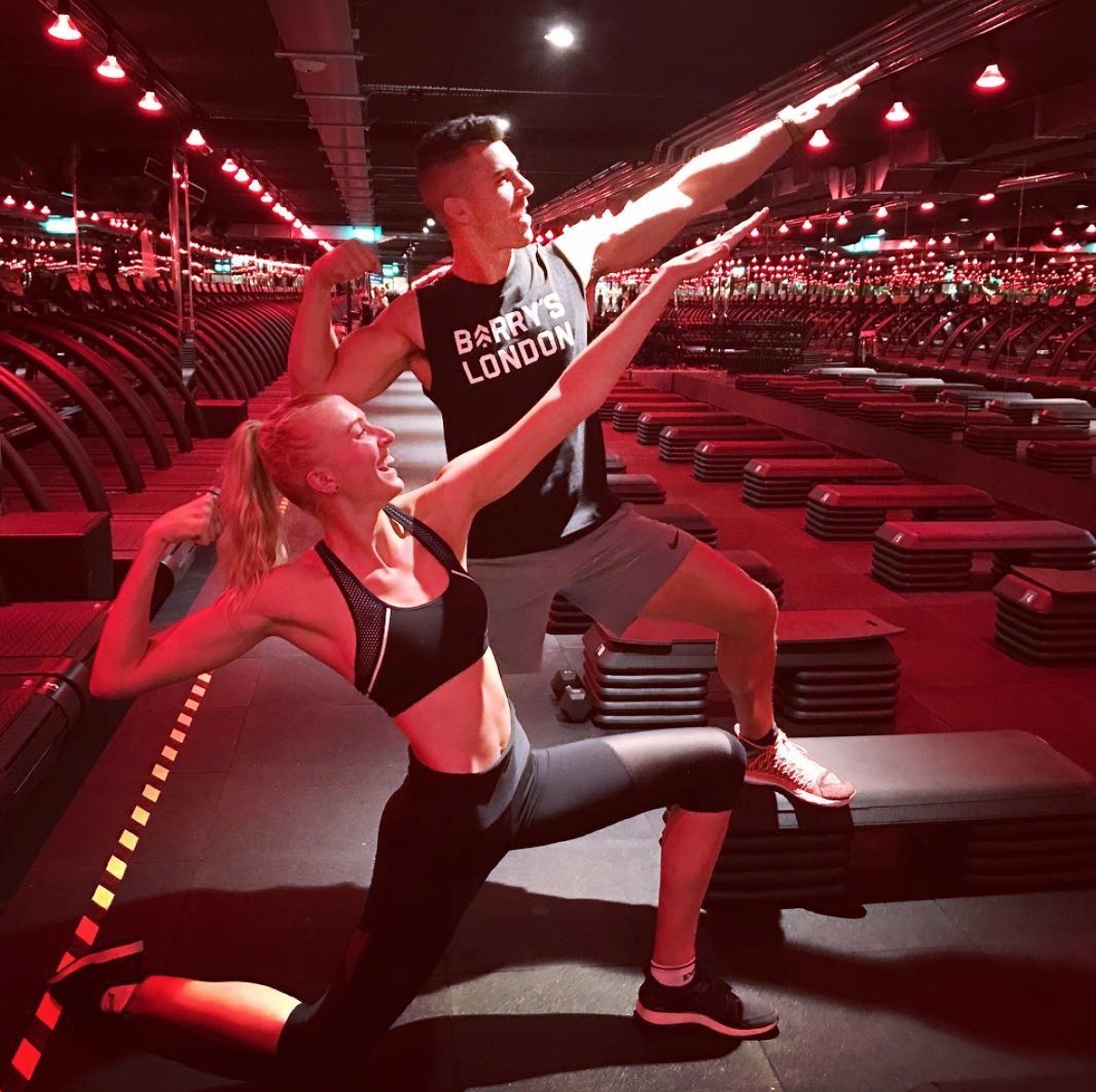 Brew Cafe
One of my favourite brunch spots in Clapham Junction. I have been three times over the course of May. Its just so damn good. The best dishes in my opinion are the fritters and the whipped eggs, oh and don't forget a side of the pesto mushrooms. Yum!
Neal's Yard Rose Cleanser
Creamy, gentle and perfect for cleansing your face at the end of a long day. I use mine with warm water and a muslin cloth to give a gentle exfoliation.
Gookie Dough
Gourmet gooey cookie dough. In jars. In flavours like "funfetti birthday cake" and "red velvet". Dangerous and delicious.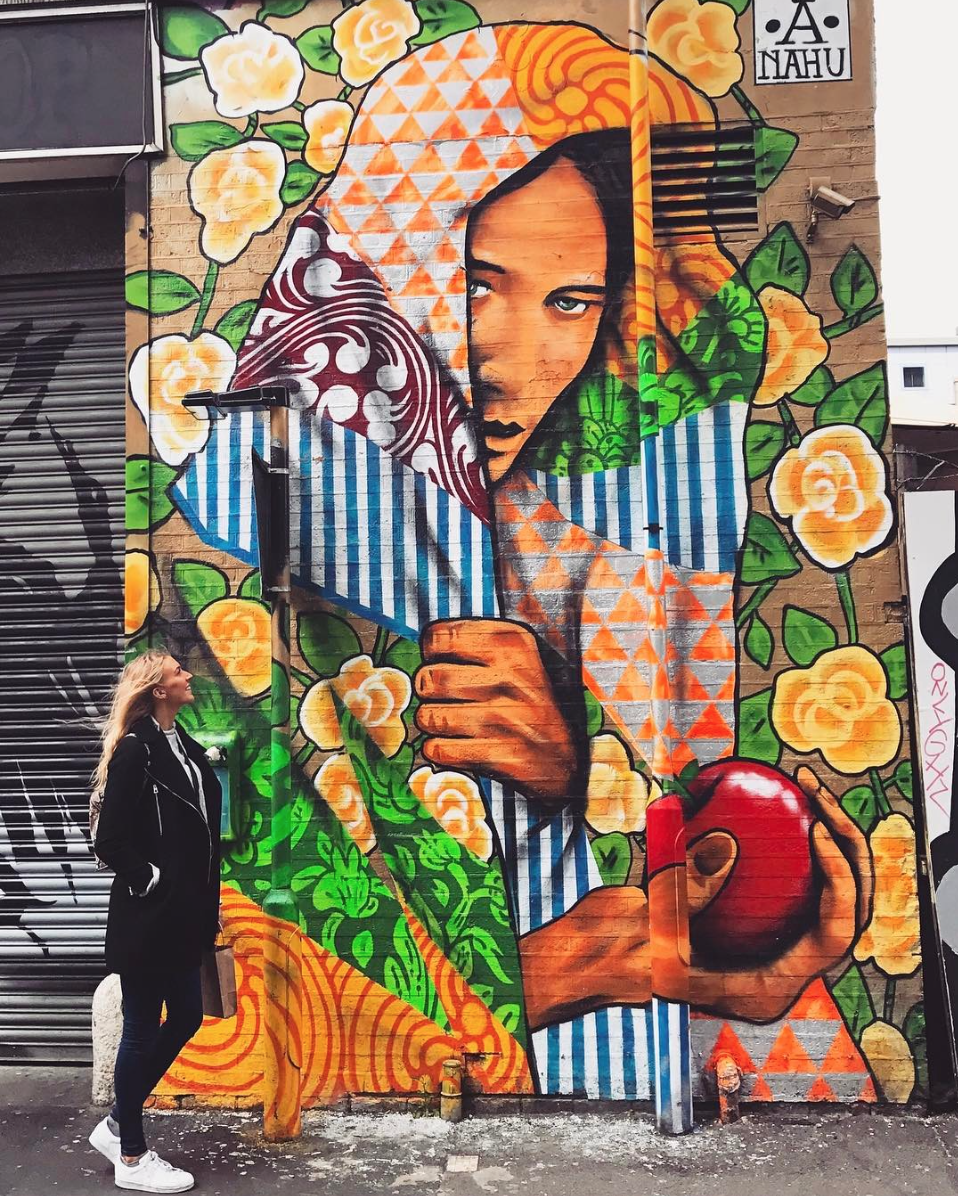 Mindful Bites Nut Butter
How on earth do they make this stuff so. damn. smooth?! It is addictive, I cant even have jars in my house. I demolish them in days. However, I love their on the go sachets. My favourite flavours are the purple one – cacao and brazil nut – and the blue one – hazelnut and berries.
Brian Cox Live
I went to see Professor Brian Cox speak live about the original of the universe. Let's just say he absolutely blew my mind, and opened me up to completely new perspectives. If you can't get to his show, then be sure to watch some of his documentaries online or grab a copy of his book.
Street Art Tour
In early May I took my dad out for his birthday and I treated him to a private Shoreditch street art tour. I didn't really know what to expect, but it was honestly incredible and my whole family loved it. Our tour guide was doing a Phd in street art and certainly new her stuff. Her passion was tangible and infectious, she made every single piece feel absolutely fascinating. I was hanging on her every word! I will never look at street art the same again.
Bring on June!
Zanna x
Cover Photo: Jon Payne