I know not everyone loves the whole "new year, new me" mentality, but I have to admit that I definitely buy into it. I love to see January as a fresh start and an opportunity to implement new habits and routines. Which is exactly why I am using this month to undertake a skincare challenge. I am a self-confessed skincare junkie and I am guilty of overloading my skin with products, which it doesn't always thank me for. Which is why Malin & Goetz have challenged me to uncomplicate my regimen – to only use two products for my face, two for my hair and two for my body, for two weeks. Wish me luck!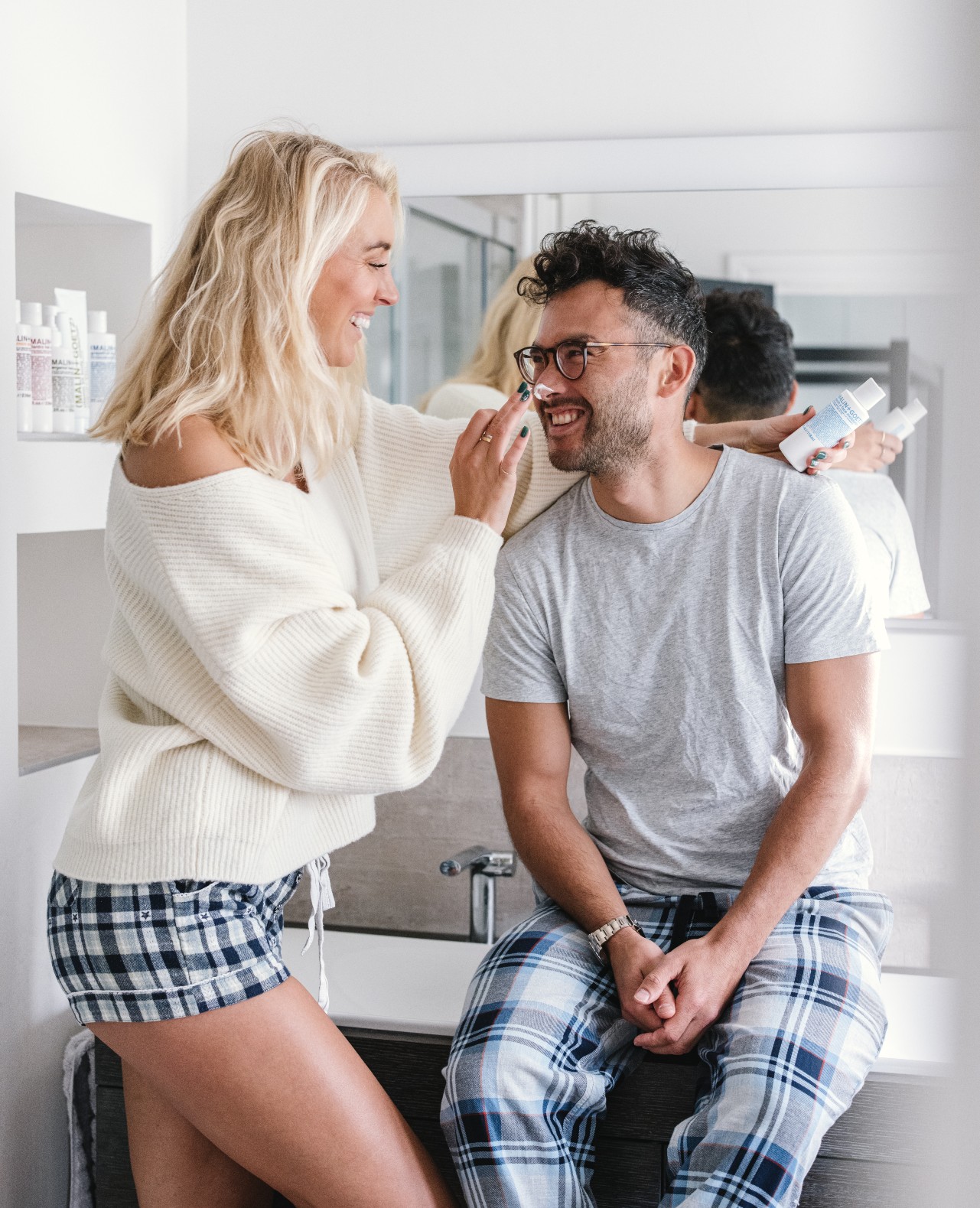 Who Are Malin & Goetz?
They are one of Ant (my boyfriend) and I's favourite brands! We have been using their products for years, specifically their deodorant, moisturiser and lip balm. So we're excited to get to grips with more of their range. Malin & Goetz are an uncomplicated luxury skincare brand who combine trusted natural ingredients with advanced technology to create products for use from head to toe. They cater their range to all genders and skin types, even the most sensitive, which means they can work for everyone – Ant and I love to share their products!
What's The Challenge?
January is the perfect time to simplify your routine which is why I am being challenged to uncomplicate my regimen. To strip back my overwhelming skincare, body care and hair care routines to a simple 2 step system of cleanse and hydrate. For two weeks I will only be using:
Face:
Grapefruit Face Cleanser. A multi-benefit everyday essential which eliminates the need for a toner or second cleanser.
Vitamin E Face Moisturiser. A lightweight but intensely nourishing moisturiser that soothes, hydrates and balances.
Body:
Bergamot Hand & Body Wash. A rich and foamy wash which isn't drying.
Vitamin B5 Body Moisturiser. A nourishing lotion which gives long lasting hydration without residue.
Hair:
Peppermint Shampoo. A gentle and effective clarifying product that softens hair and conditions the scalp.
Cilantro Conditioner. A light conditioner that detangles and softens, and can be used as a leave-in treatment.
It might sound like a lot of products to some, but to someone like me who likes to slather about 5 layers of lotions and potions onto their face at night this feels very minimal!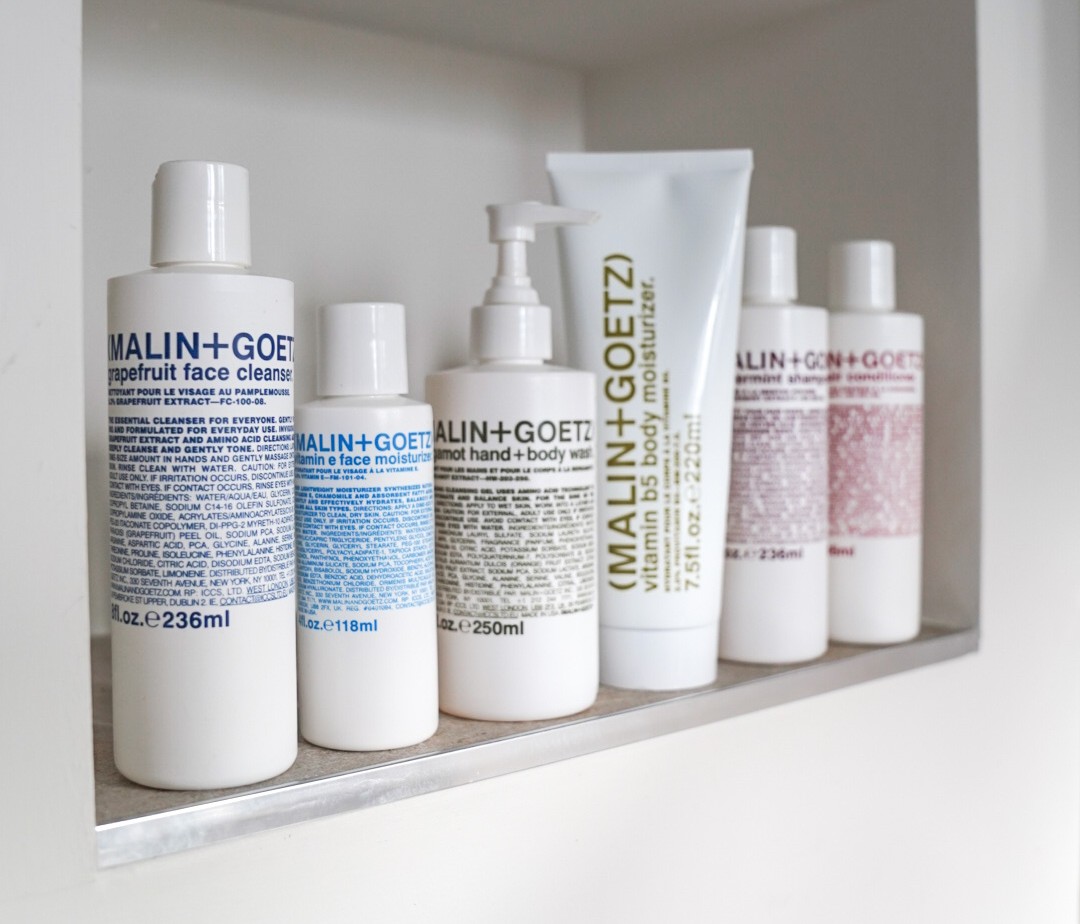 But Why?
The team at Malin and Goetz have taken an opposite approach to most of the skincare industry, creating fewer products that deliver more results, making it easier for consumers like you and me. Skincare shouldn't be complicated and we shouldn't be spending hours in front of the mirror every morning and night. They believe less is more and we can get more benefits in fewer steps.
They have created a range of complex but easy to use products, each focused on a simple two-step cleanse + hydrate system. Their cleansers have amino acids to hydrate and purify without drying you out, and their moisturisers have botanical derived fatty acids to intensely hydrate without residue. And one of my favourite elements of the brand? Their products are cruelty free, packaged sustainably and made locally in NYC.
On a personal level, I know that my skin can be overwhelmed by the ever changing combination of products I subject it to. Fun fact, I was actually a beauty blogger years before I started my fitness account. I'm a sucker for skincare. I easily get sucked into the hype of new serums, cleansers and night creams and often throw them all on at once! So I am intrigued by how my hair, face and body will react to such a simple stripped back routine. I have a feeling it might thank me.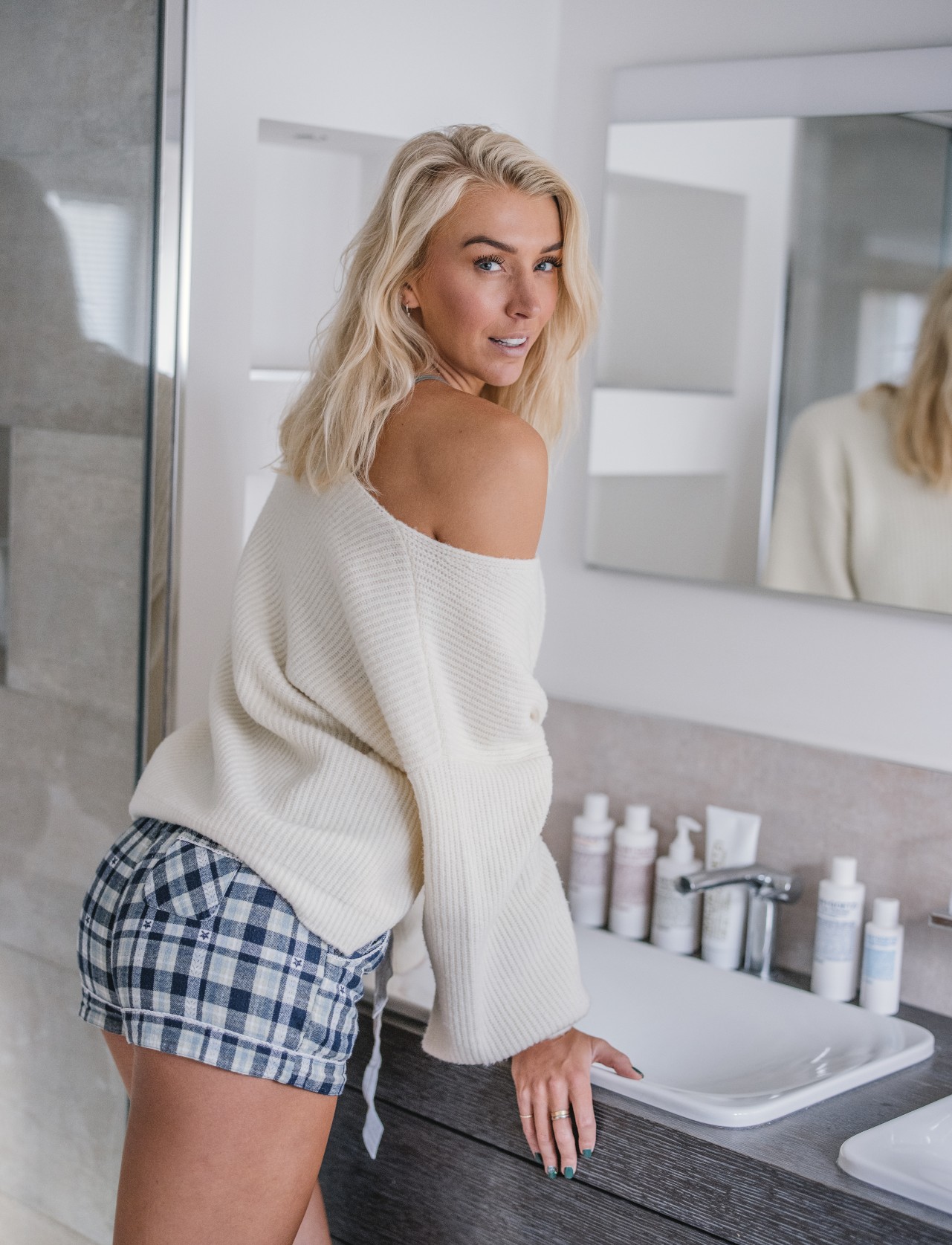 Our Experience:
The two weeks were a big success on all fronts! Admittedly it was a shock to the system going from a complicated skincare routine to just 2 simple steps, it was definitely out of my comfort zone as a woman who loves slathering on an oil and a serum. However, my skin thanked me for the simplicity. It felt healthy, calmed and unbalanced after the 14 days and I shaved a cheeky 15 minutes off my night time routine – winning! I will definitely be bringing the principle of less is more into my skincare routine going forward.
And Ant? He was already a minimal man, but he discovered a few new favorite products from the challenge and deepened his loyalty to what was already one of his favourite brands!
Head over to my YouTube channel and watch our vlog to see Ant and I undergo the two week #uncomplicateyourregimen challenge! The ups, the downs and everything in between.
For more information on the brand and a chance to purchase more from the range visit Malin and Goetz /@malinandgoetz or SpaceNK


Disclaimer: This article is produced in partnership with Malin and Goetz