Buenos Aires is the most visited city in South America and for good reason, at more than 400 years old it is famous for its rich culture, unique architecture and infectious energy. My personal experience of this city was incredible. It struck me as beautiful, colourful and vibrant. Buenos Aires took a piece of my heart and in a matter of days became one of my favourite cities I have ever visited! It has such positive energy and is a place where I could even imagine myself living one day if the opportunity ever arose – I love it that much! If you're in Argentina I strongly suggest you visit and I promise you won't regret it.
From my personal experience here are the top 17 things to do when in Buenos Aires:
Take a tour with BA Bikes. We were short on time so to see as much as possible we did a full-day bike tour that covered both the North and South areas of the city. This is an awesome active way to see the city and learn more about its history and culture, guided by a friendly local.
Appreciate the architecture. Buenos Aires is a melting pot city which means it doesn't have a dominant architectural style and instead is home to a mismatch combination of designs. It has often been called the "Europe of South America" due to the strong European influence in the building styles and structures. For example, the Northern part of the city is where the rich used to live. They wanted to replicate the Parisian aristocracy so the buildings look remarkably French. There are also large boulevards scattered with plazas, which remind me of Barcelona and Madrid – sometimes it is hard to believe you're in Latin America! Wandering through the city on foot, cycling around on a bike or zipping along on an electric scooter will allow you to see a whole host of different architectural gems. If you're looking for a place to start then a great spot is Plaza de Mayo and the neighbouring Casa Rosada.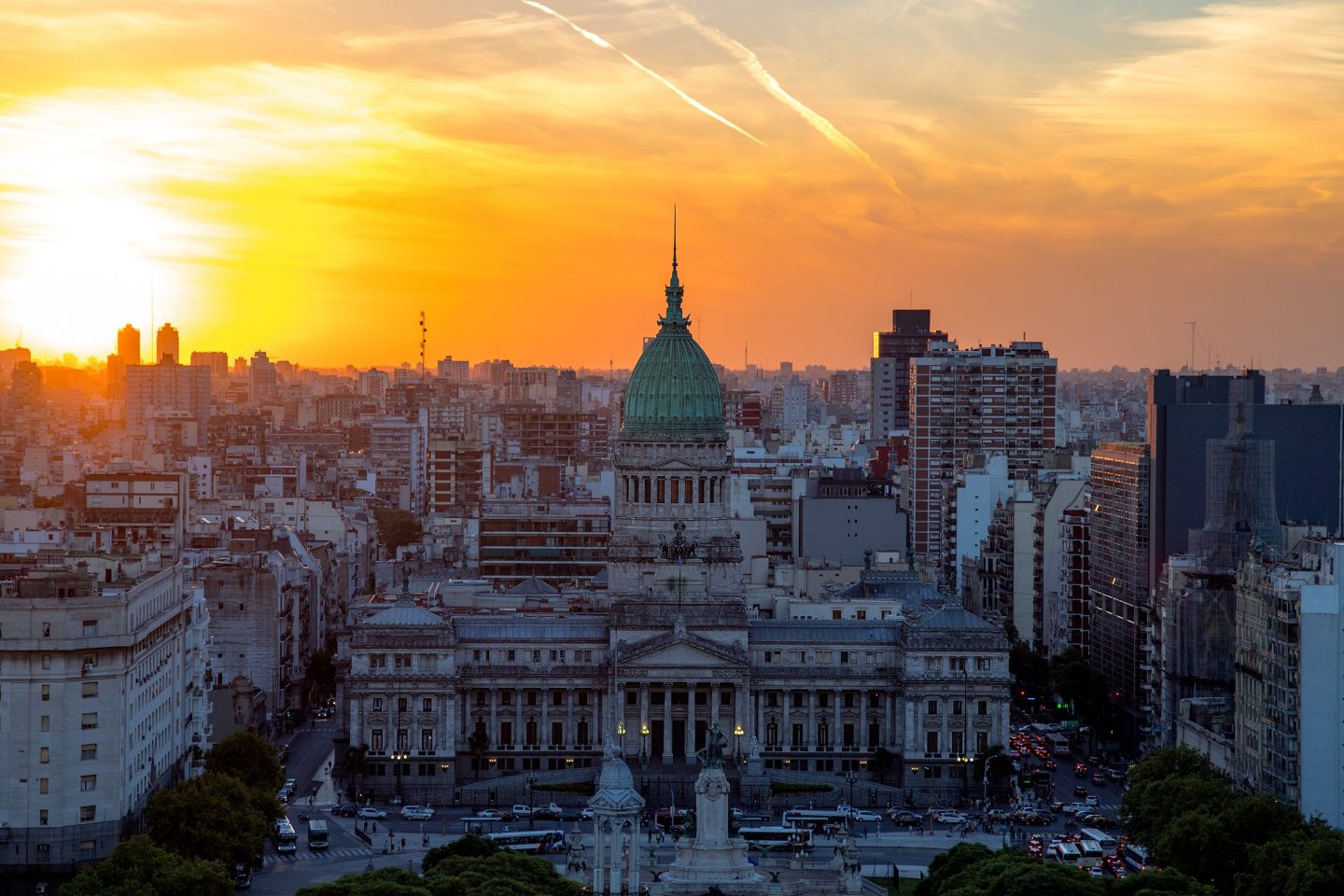 Wander the streets of Palermo Soho. The equivalent of London or New Yorks soho districts, this is full of independent shops, cool coffee spots and delicious eateries – all set amoungst beautiful street art and colourful houses.
Get some green space. Buenos Aires has an abundance of green space, including tonnes of central "plazas" (which often have dog parks within them – head there if you want about 30 pups to cuddle)! Our personal favourite green spaces were the Paseo el Rosedal (the rose garden), Jardin Botanico (the botanical gardens) & Jardin Japones (the Japanese garden).
Visit El Ateneo Grand Splendid Library. This was recently named the most beautiful bookstore in the world by National Geographic and if you visit you will soon realise why it holds this prestigious title.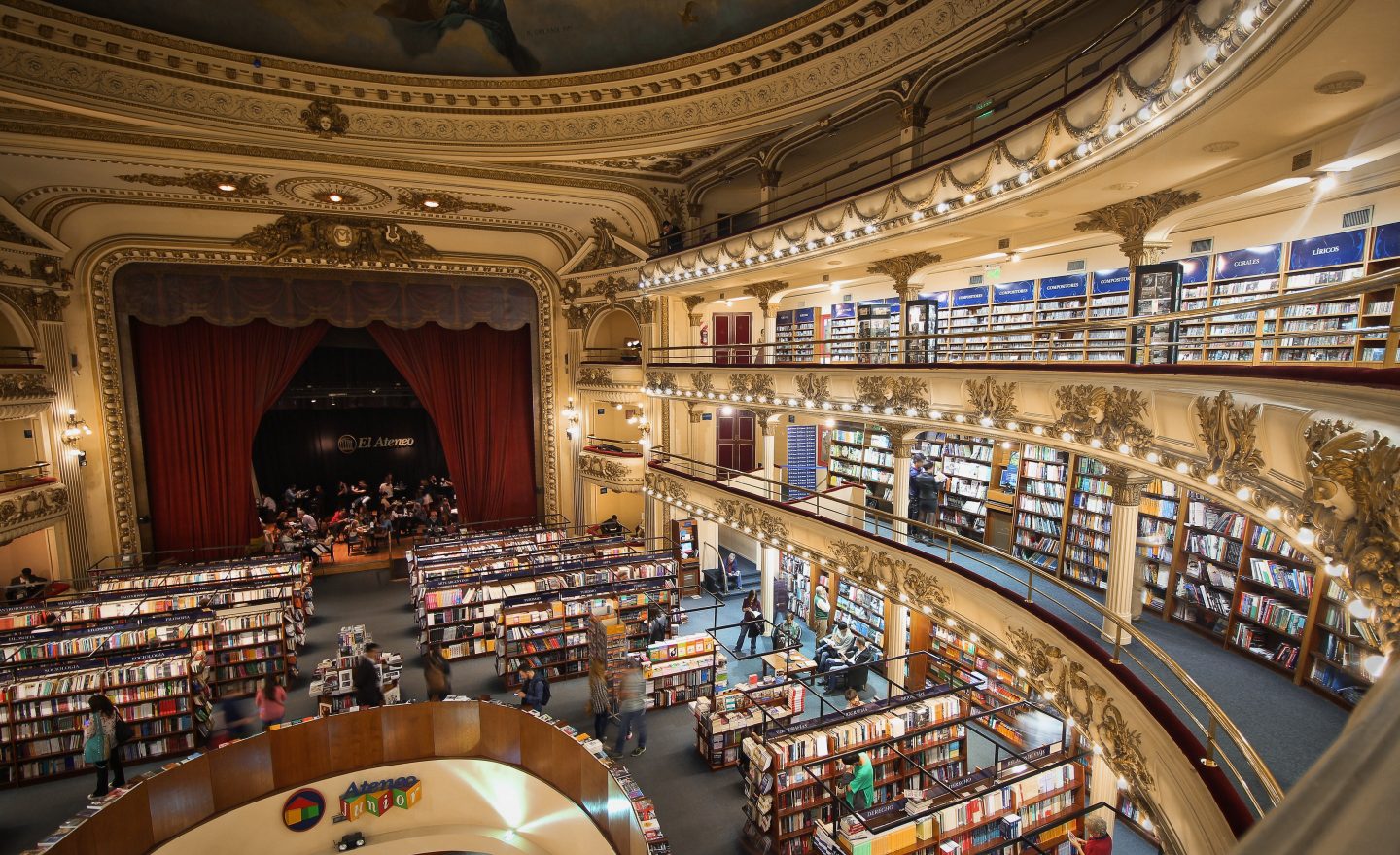 Visit Recoleta Cemetery. I know it sounds a little morbid to visit a cemetery but trust me on this one. Recoleta Cemetery is famous for its unique mausoleums and architecture. It has incredible history and many fascinating stories behind the graves, there are regular walking tours you can join to learn all about it.
Visit La Boca & El Caminito Street. Now I have to admit, this is perhaps the most touristy area in Buenos Aires but it is worth braving the crowds for I promise! (But I do recommend getting there early in the morning to make it more enjoyable). This traditional area is often known as "Tango district" and is rich in history, culture and energy. The houses are an eclectic mix of different block colours and there is always music playing and dancers doing street performances, which is an incredible sight and what draws in all the crowds. Don't miss this vibrant part of the city!
Party the night away. Argentinians know how to party! If you're looking for the best bars then head to Palermo. If you don't want to go "out out" then there are still some gorgeous cocktail spots you can check out. Trade bar is great for sunset, Palacio Barolo Sky Bar for the most incredible views of the city, and for something different you could try the hidden bar Floreria Atlantico.
Eat epic vegan food. Despite Argentina being the home of steak it actually has the strongest vegan community in the whole of South America. A personal favourite spot was La Reverde – a traditional Argentinean meat grill, but vegan. Think juicy steaks and sizzling plates of different "cuts" – all of which taste scarily similar to actual meat! Other personal favourites were Sacro and Buenos Aires Verde – both of which were incredible.
Caffeinate. There are artisan coffee shops on almost every street in central Buenos Aires, with the highest concentration of them being located in Palermo. Our personal favourite was Ol'Days which serves a whole host of vegan brunch options, bakes, cake and of course coffee.
Try the local delicacies. Feeling thirsty? The most famous drink is mate tea which you'll see locals drinking constantly. If you're not vegan then food-wise Buenos Aires is home to Rapanui (a locally-loved Patagonian chocolate and ice cream brand) and Alfajor (a dessert made from biscuits layered with dulce de leche and coated in chocolate).
La Bomba del Tiempo. This is one of the cities liveliest events which happens every Monday evening. In the Abasto neighbourhood (at Cuidad Cultural Konex) there is a percussion party and dancing in the streets. You won't be able to resist joining in!
Watch A Tango Show. The Tango originated in Argentina so it would only be right to go to see it performed when in town. The most authentic way to engage with tango is to go a local milonga – a neighbourhood party where residents come to dance. However if you want to see the best of the best, a formal Tango show is the way to go.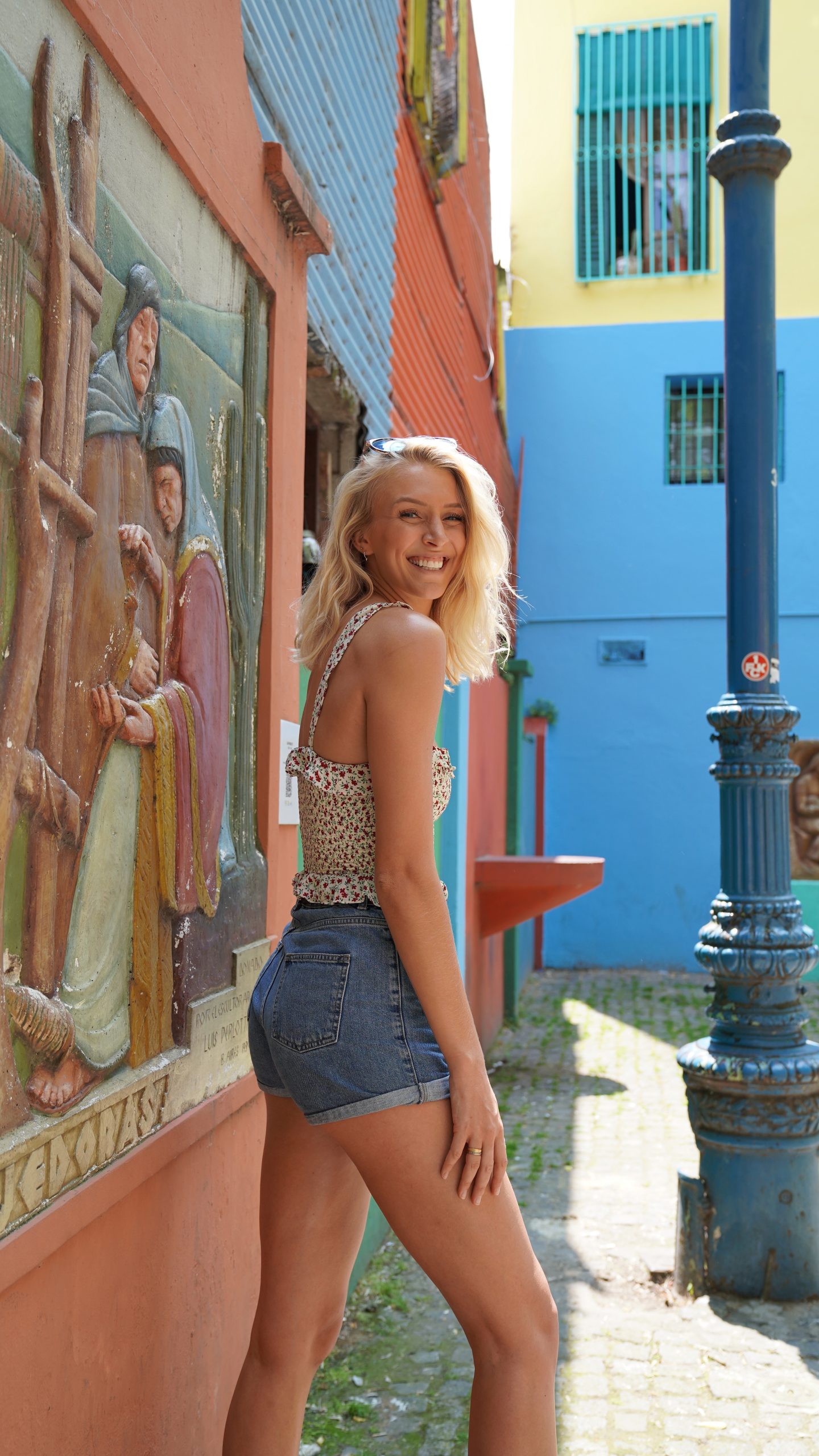 Wander the streets of San Telmo. This tiny bohemian district towards the south of the city is similar to the winding streets of Barcelona. It is a great area to explore on foot and is home to a famous flea market on Sundays – don't miss it if you're visiting over a weekend!
Tour Theatre Colon.This is the main opera house in Buenos Aires and is well worth a visit. Book onto a guided tour and learn all about the history of this exquisite and ornate building, one which is considered one of the ten best opera houses in the world by National Geographic.
Scrub up on your Spanish. Most people in Buenos Aires do not speak English and many restaurants do not have English menus. It is common courtesy to learn the language basics of the country you're visiting, but it also massively helps you get by day to day! If you're struggling then I recommend google translate which also has a "spoken" feature which can be hugely helpful.
Play it safe. I never felt scared while in Buenos Aires but I took a lot of precautions, kept my wits about me and used common sense. For example don't wear flashy outfits, jewellery or bags. Keep your camera and technology stowed out of sight. Don't have your phone out on busy streets and make sure to take taxis at night.
Got more time? You can take a day trip from Buenos Aires to Uruguay! It is only a 45-minute ferry ride away and offers the opportunity to visit quaint towns like Colonia del Sacramento.
Safe travels!
Zanna xx