London is an amazing city, packed full of history, architecture, culture and food. You can easily spend a week there and not run out of things to see and do. The guys over at Expedia have created an active city breaks concept called "Fitness Breaks". They have challenged me to create a one-day active itinerary, which shows you some of the highlights of the city. As a Londoner myself, I have put together what I consider to be a perfect day, which ticks off a whole host of the major tourist spots and racks up a surprising amount of steps!
The Itinerary
The Park Run
Start your day off with an early morning royal "Secret London Run" around St James Park. This totals to around 5km and is accessible for even running beginners. The route takes well under an hour and is right in the centre of London. Not only will you get some fresh air and be surrounded by greenery, but you will pass by tourist hot spots including Buckingham Palace, Big Ben & Trafalgar Square and your friendly guide will tell you all about the fascinating history of the city.
Total Steps: 5545
Total Calories: 430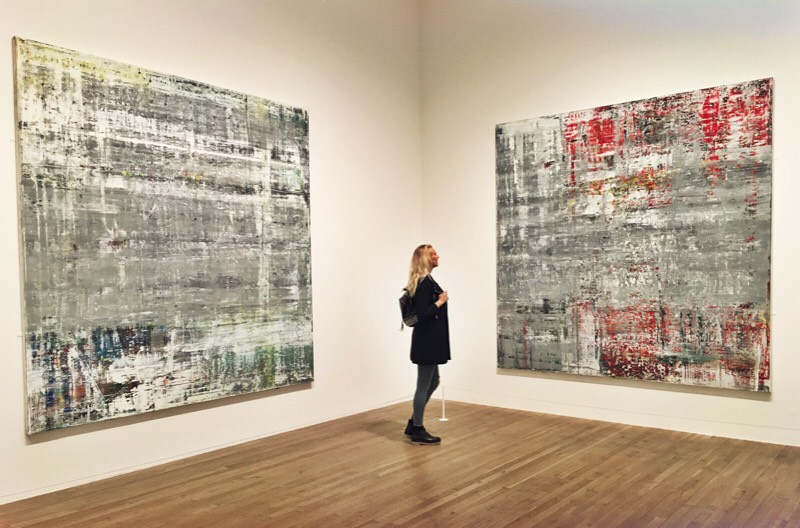 Experience Modern Art
After you have finished your run, head for a stroll down the Southbank towards the Tate Modern; passing by the iconic Big Ben and London Eye. On your arrival, explore the Tate Modern gallery and take your time browsing the impressive and thought-provoking collections available there. Be sure to take the stairs when you can and delve into every floor of this incredible gallery.
Total Steps (walk & gallery): 5387
Total Calories (walk & gallery): 460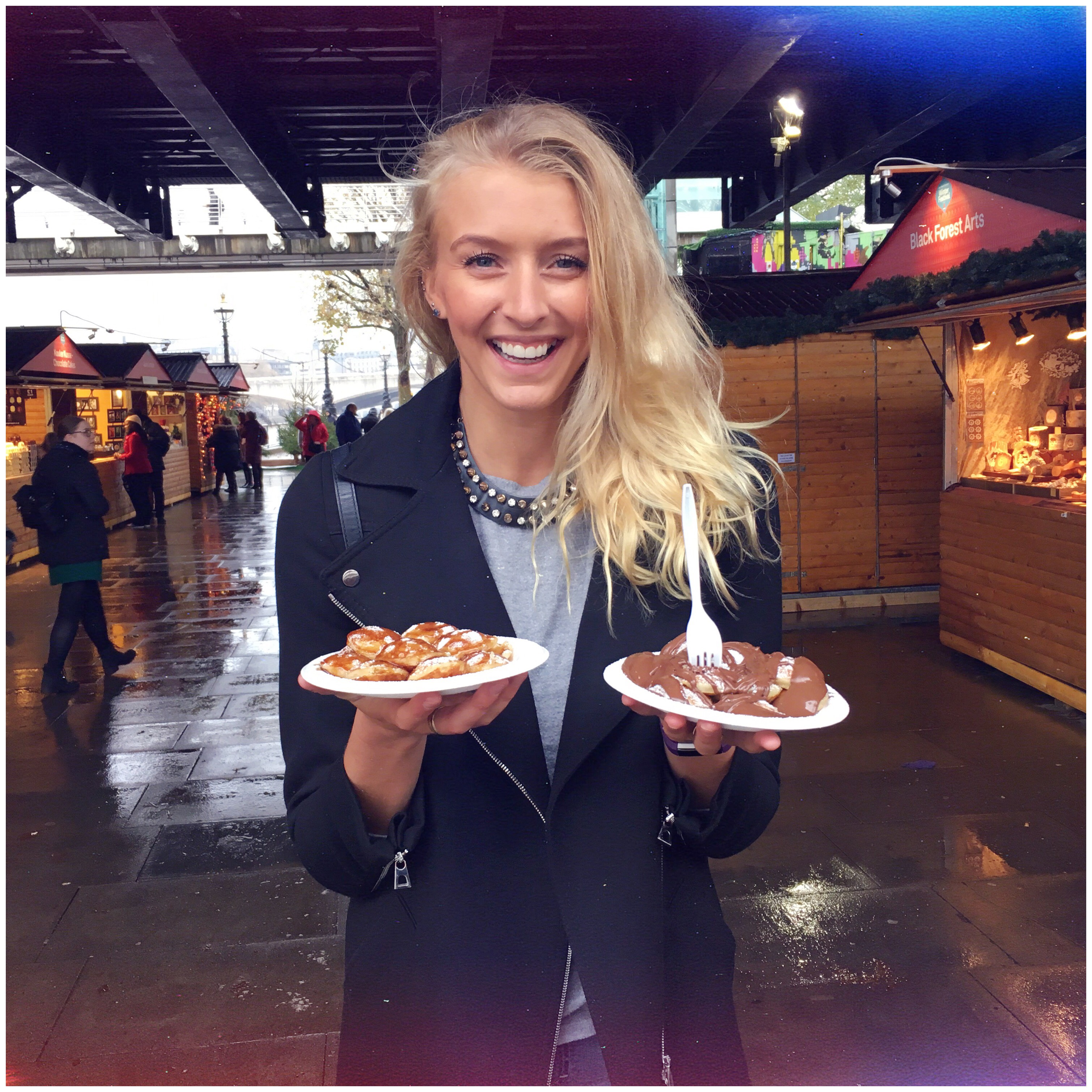 Explore The Southbank
Once you have soaked up your fair share of modern art, head back down the riverside to the Southbank Centre and food market. By this time you will have worked up an appetite, so tuck into a wholesome salad, or even indulge in a stack of freshly made pancakes! Once you're satisfied, walk towards St Paul's Cathedral, crossing the Millennium Bridge in route.
Total Steps: 4871
Total Calories: 389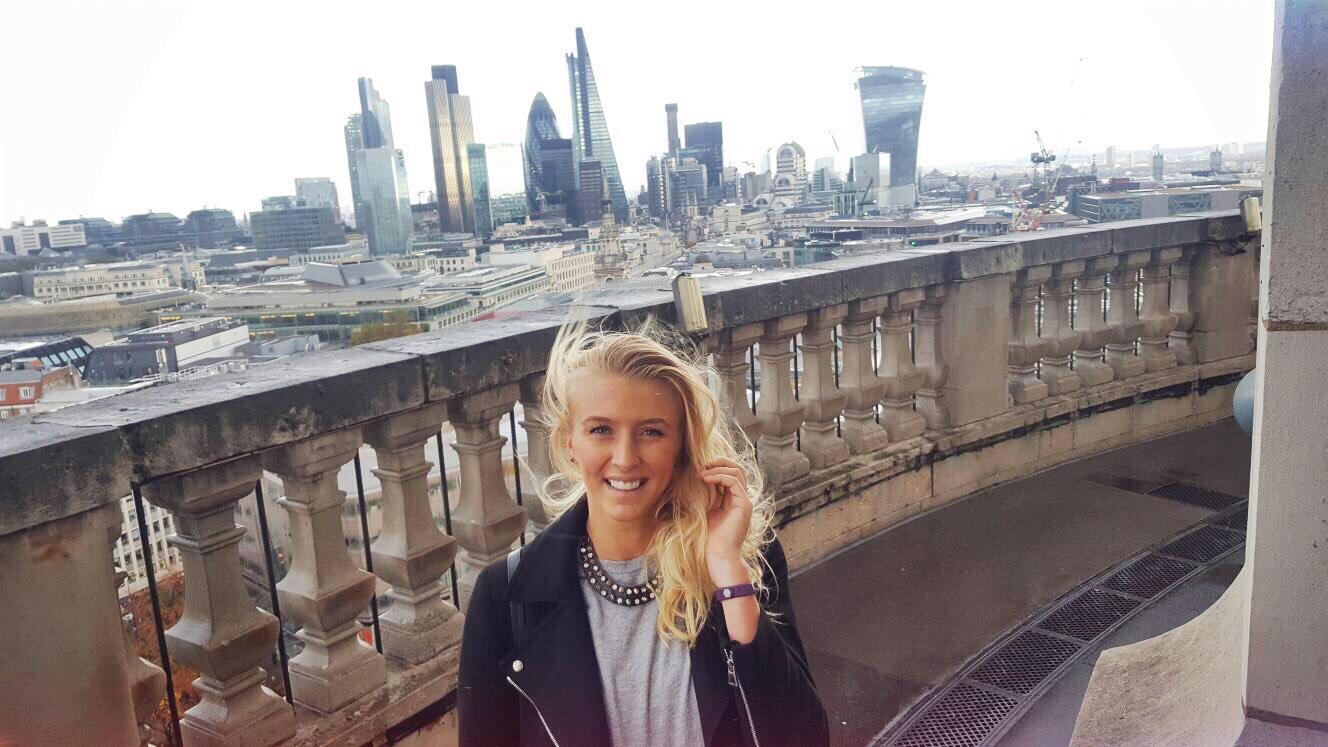 Climb St Paul's Cathedral
Now you have experienced the arts scene, its time to delve into the historical and architectural side of London. Take a moment to admire the outside of St Paul's Cathedral and wander through its gardens, stopping for a coffee along the way. Once you're inside, take note of the incredibly detailed interior and be sure to take the steps all the way to the top of the dome, to get a stunning view overlooking the whole of London.
Total Steps: 3113
Total Calories: 288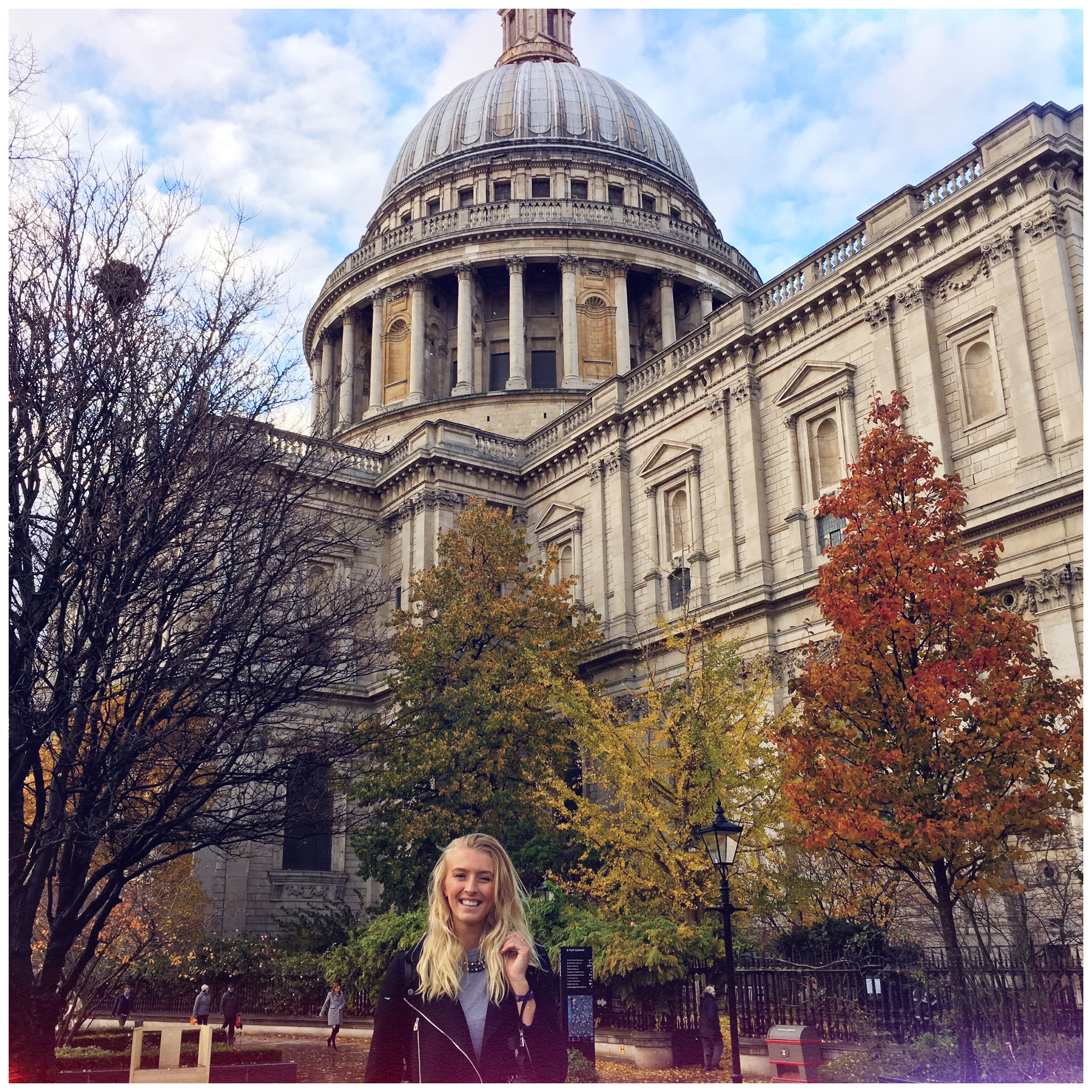 Total daily steps and calories for all activities together (and walking in between):
Total Steps: 20,962
Total Calories: 2347
A total of 20km was covered!
This itinerary allows you to experience London's beautiful parks, bustling art scene and stunning historical architecture, all while staying active. The close-knit nature of London means that you can easily walk between the majority of the main attractions, keeping you on your feet. The best part? The more steps you take, the more food you can eat! And London has an incredible healthy food scene…
Top Healthy Eateries In London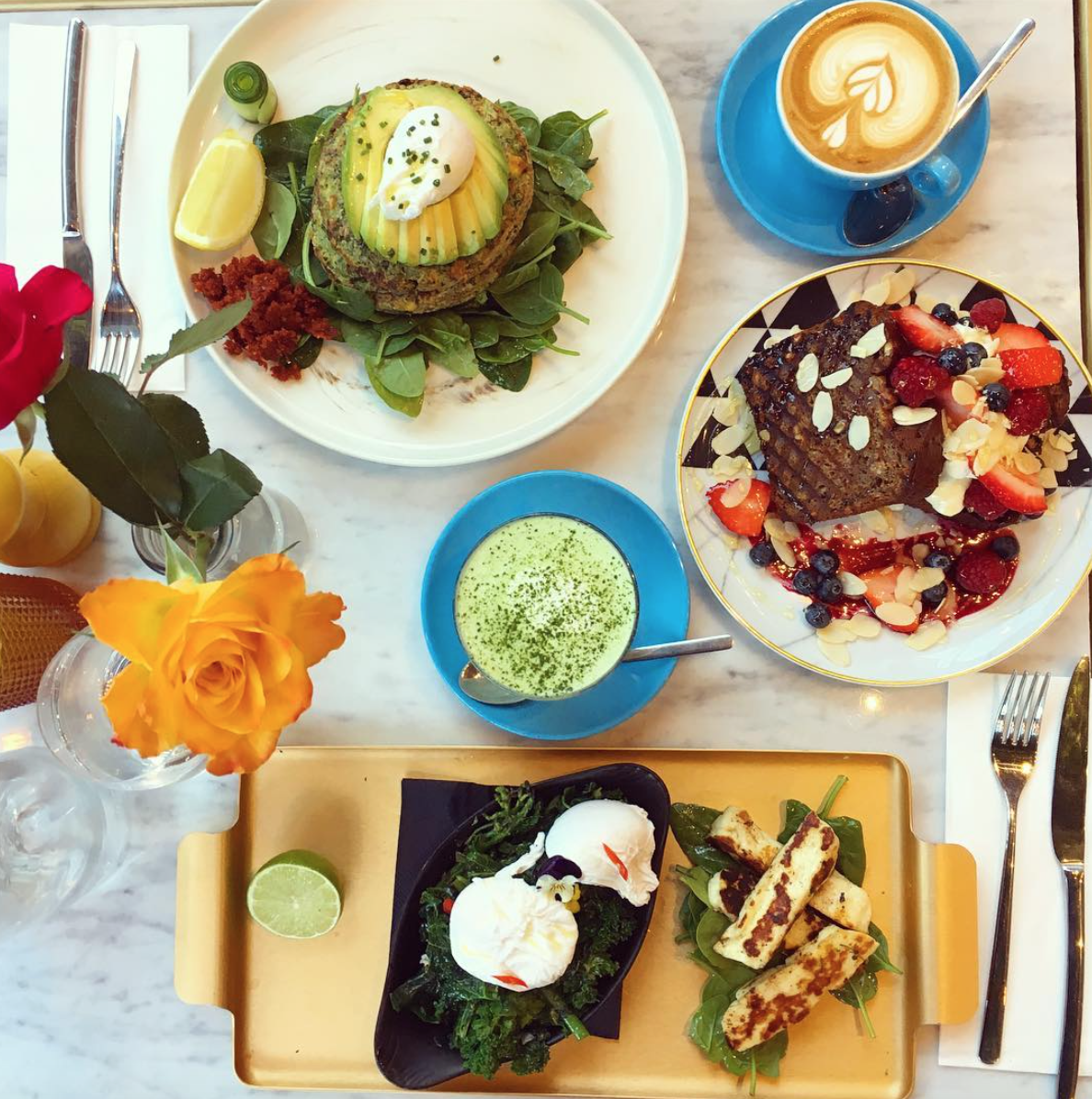 You could call me a healthy cafe connoisseur. Since I moved to London I have made it my mission to test out every juice bar and brunch spot the city has to offer. Here are my top picks:
• Flour to the People. This little cafe in the depths of Battersea is only really known to the locals. It was recently voted best coffee in Battersea and specializes in homemade sourdough bread with all the healthy toppings you can imagine. It's the perfect spot for brunch.
• Nama. This cosy cafe in Notting Hill serves up unique vegan food which is all 100% raw. They claim that this results in their meals being packed with even more nutritious goodness. An added bonus is that it is within easy reach of Portobello market.
• Ozone Coffee Roasters. Besides their famous and phenomenal coffee, Ozone in Old street serve up everything from huge omelettes stuffed with roasted veggies through to falafel mountains scattered with fresh flowers. Instagram gold.
• The Detox Kitchen. With multiple branches across Fitzrovia and soho, this is a great healthy cafe to pick up a salad or a matcha latte between sight-seeing.
• Supernatural. This line of juice bars are scattered across London from Canary Wharf to Oxford Circus, often inside Tube stations for the ultimate convenience. Perfect for grabbing a freshly made juice on the go.
• Redemption. These highly reviewed restaurants in Shoreditch and Notting Hill serve up vegan, sugar free and wheat free food with an alcohol free bar. The result? Zero guilt without losing the flavour.
5 Unique London Fitness Trends To Try: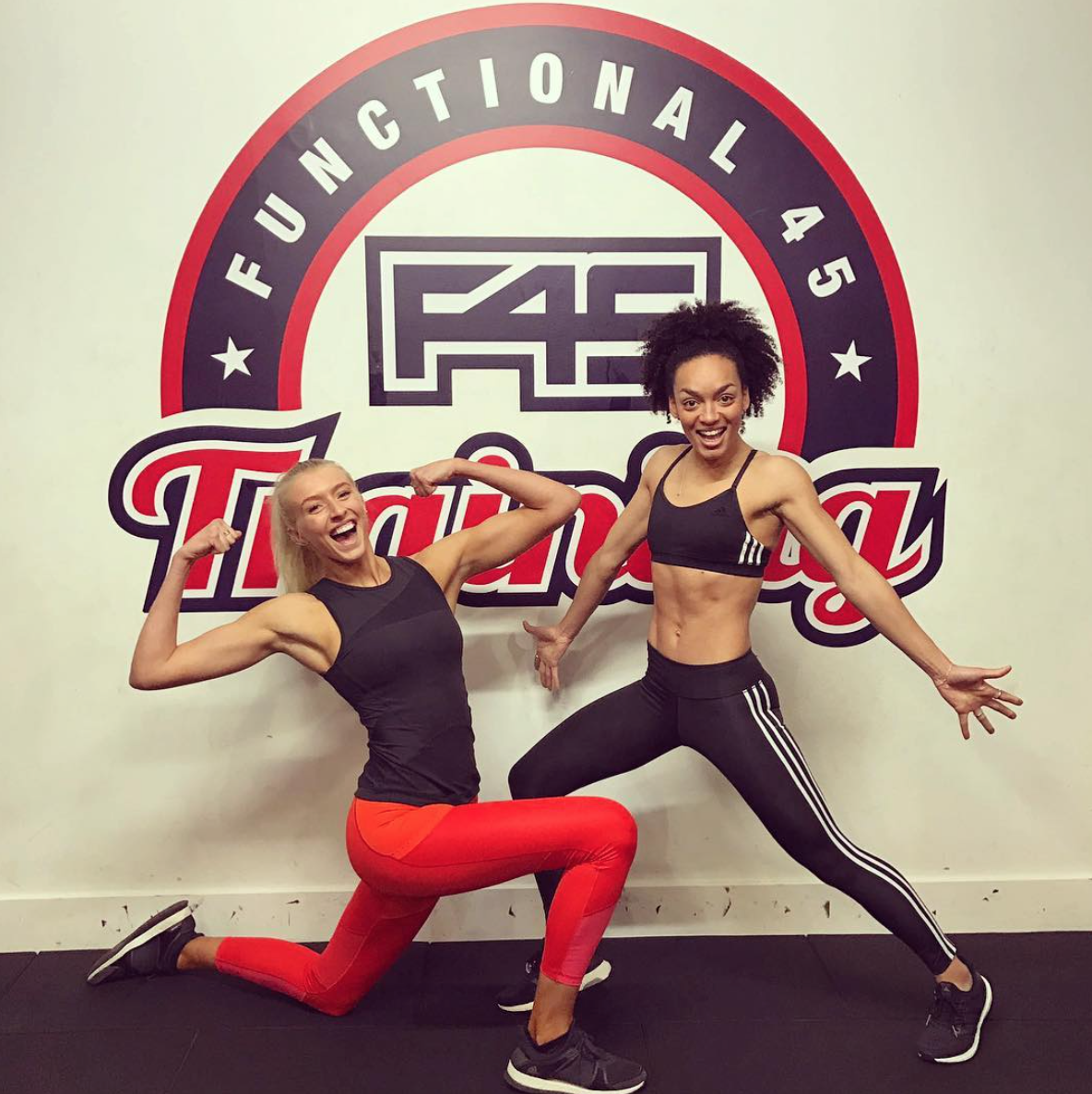 London has something for everyone. New fitness classes and activities are cropping up on a weekly basis. As a fitness blogger, I have practically tried them all. Here are my favourites:
Oxygen Free Jumping. This trampoline park features huge rooms covered head to toe in trampolines. You can indulge your inner child by flipping and flying around for hours. It is so much fun that you don't even realise that you're working out!
British Military fitness. These challenging classes take part in parks across London and offer a perfect way to get outdoors and explore the local surroundings… albeit while covered in sweat!
F45. This is by far the most popular high intensity fitness class in London. It will push your body to a new level and make you feel fit, strong and satisfied. Be sure to book online in advance to avoid disappointment.
Yogasphere. Yoga is now available at the top of the iconic Shard building in central London. What better way to start the day than watching the sunrise over the cityscape during a relaxing yoga class.
Rebounding at Move your Frame. Frame are a line of gyms with a serious sense of humour. This workout involves bouncing around on tiny trampolines. You may giggle but you will also work up a sweat!
I hope that you enjoy your London Fitness Break. Let me know any of your London fitness tips in the comments below. You can see the other Fitness Breaks guides from around the world on the Expedia website http://expediablog.co.uk/fitness-breaks/.
Zanna xx
This blog post is sponsored by Expedia.