If you know me, you know I love to brunch. I am the founder of London Brunch Guide and I make it my personal mission to scout out the very best brunch spots in my home city and across the world! On a recent trip to Barcelona I discovered these gems: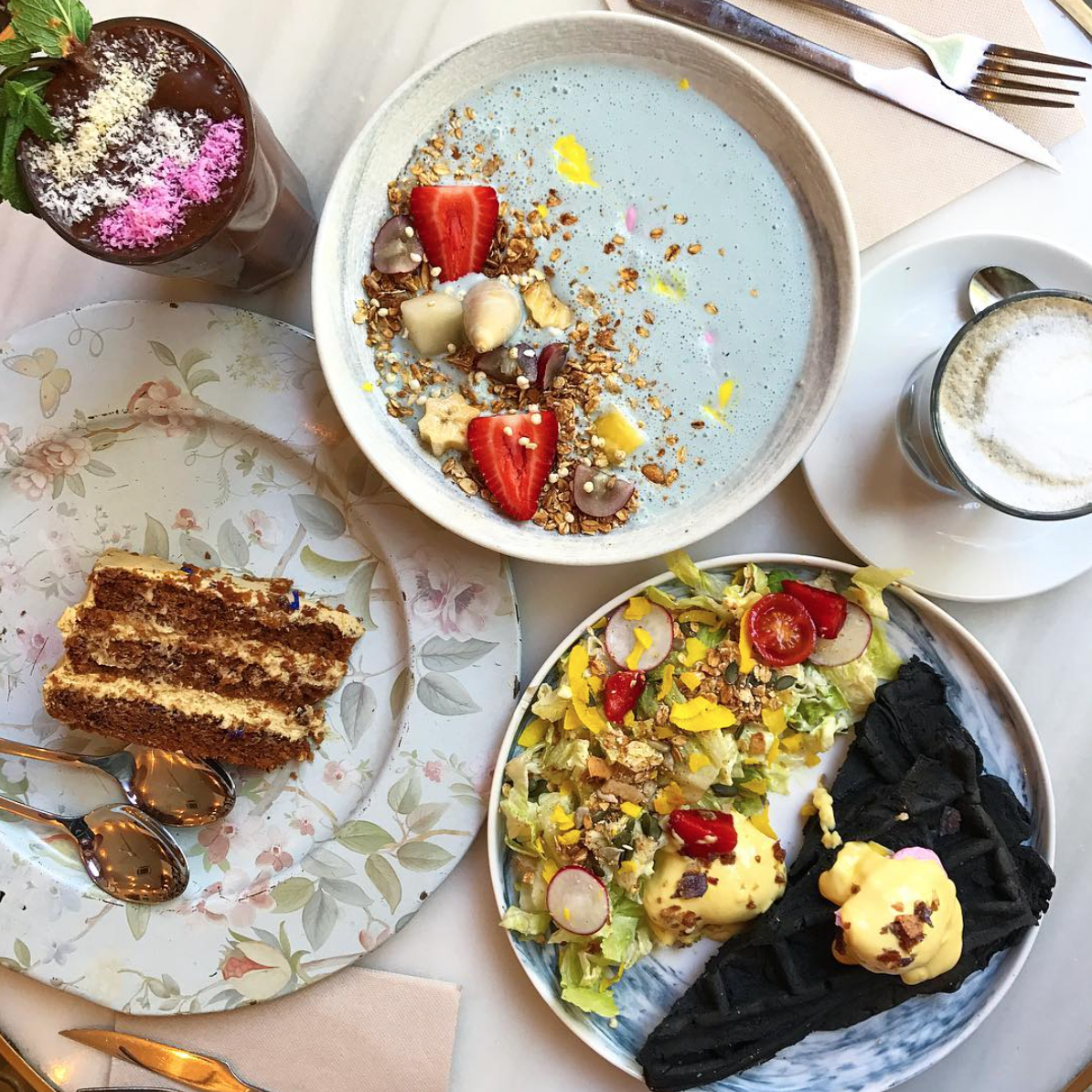 Brunch & Cake
Brunch and Cake is the most hyped up brunch spot in the city and as a result it gets pretty busy, so be sure to arrive with spare time to queue. It is worth the wait though. They serve up incredible dishes from blueberry acai bowls through to poached eggs on charcoal waffles (my favourite!) and everything in between. Each plate is an absolute work of art and feels almost too beautiful to eat. As the name suggests, they also serve up delectable cakes. Bold statement here, but the carrot cake was the best I have ever had. Ever. Seriously! Oh and don't forget to try the the peanut butter latte (!!!) which are is rich, creamy. sweet and salty. The dream.
Rating; 9/10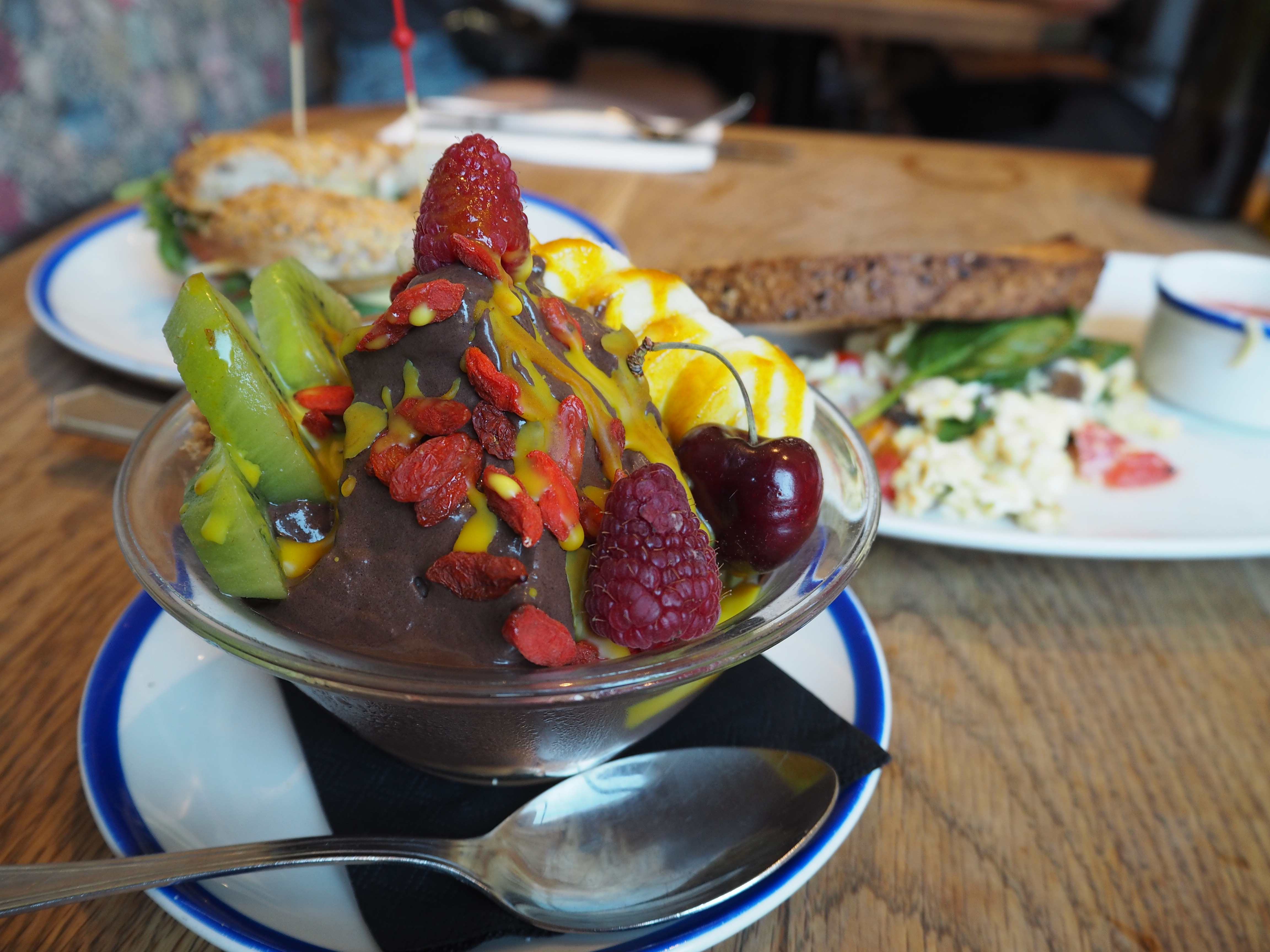 Flax & Kale
Yet another hyped brunch spot in the heart of the city. This one is even more health conscious than Brunch & Cake with the majority of the options being completely plant based. The highlight for me was the nutella acai bowl which came with lashings of granola hidden under fresh fruit and a drizzle of mango puree. Delicious! If I am 100% honest the portion sizes just weren't big enough for my expansive stomach but the food was yummy none-the-less.
Rating: 7/10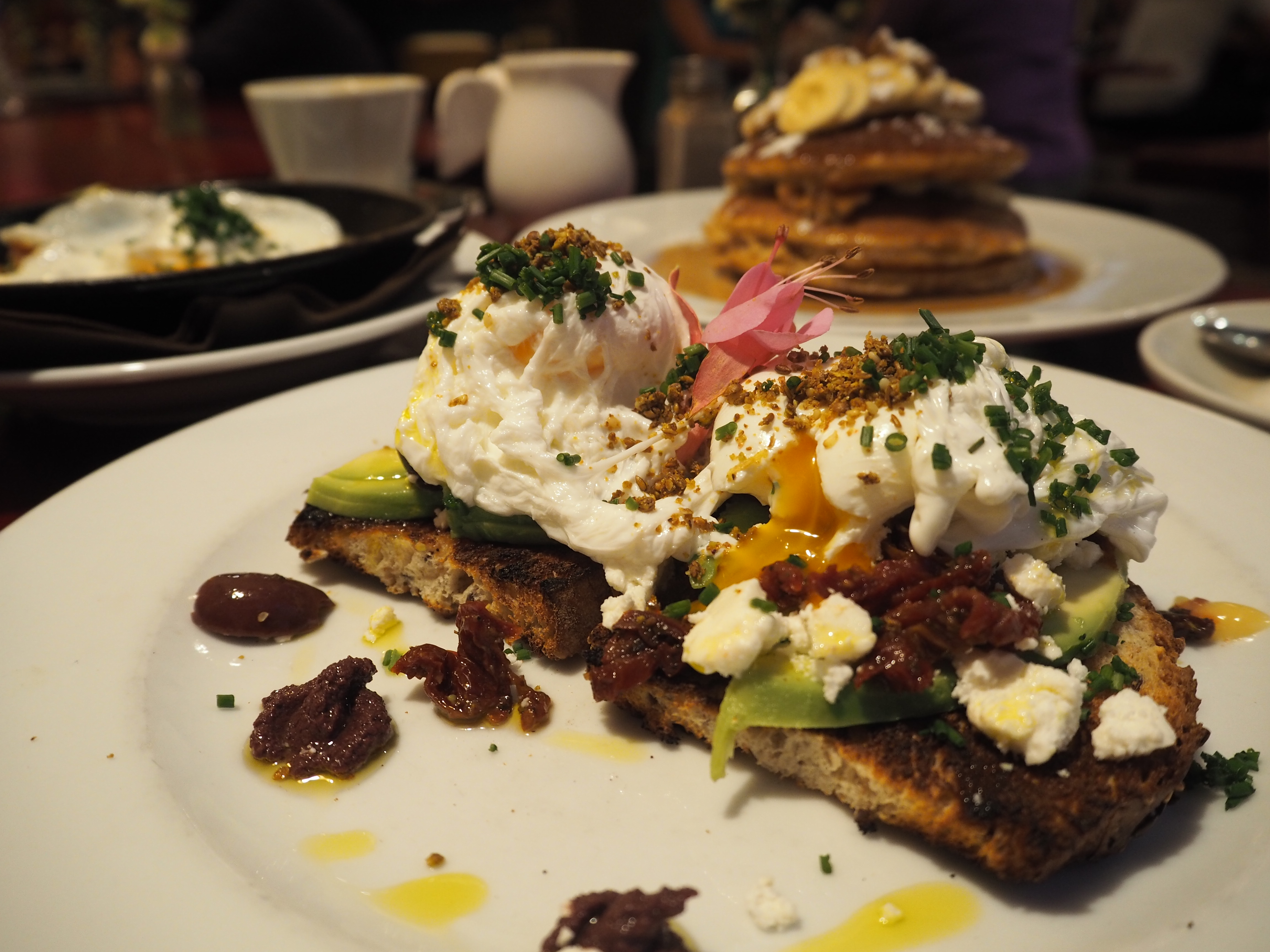 Milk
Wow. This place is popular! We turned up at opening time, 9am, and there was already a queue of 14 people outside the door. Once I tasted the food, I understood why. I tucked into a delicious Mediterranean toast plate which included sourdough, poached eggs, sun-dried tomatoes, olives, avocado and feta – the ultimate flavour combination. I also shared the cinnamon banana maple pancakes which were divine. The service was impeccable and the setting was low key and cosy. Plus the food was great value for money!
Rating: 8.5/10
Hammock Juice Station
This unique brunch spot has a quirky interior adorned with hammocks and a healthy menu which makes your mouth water. They have all the classics from avocado on toast and acai bowls though to warming porridge and creamy iced matcha lattes. The service left a lot to be desired but the food was certainly worth it. The highlight was the acai bowl which was basically 80% granola. And I bloody love granola.
Rating: 8/10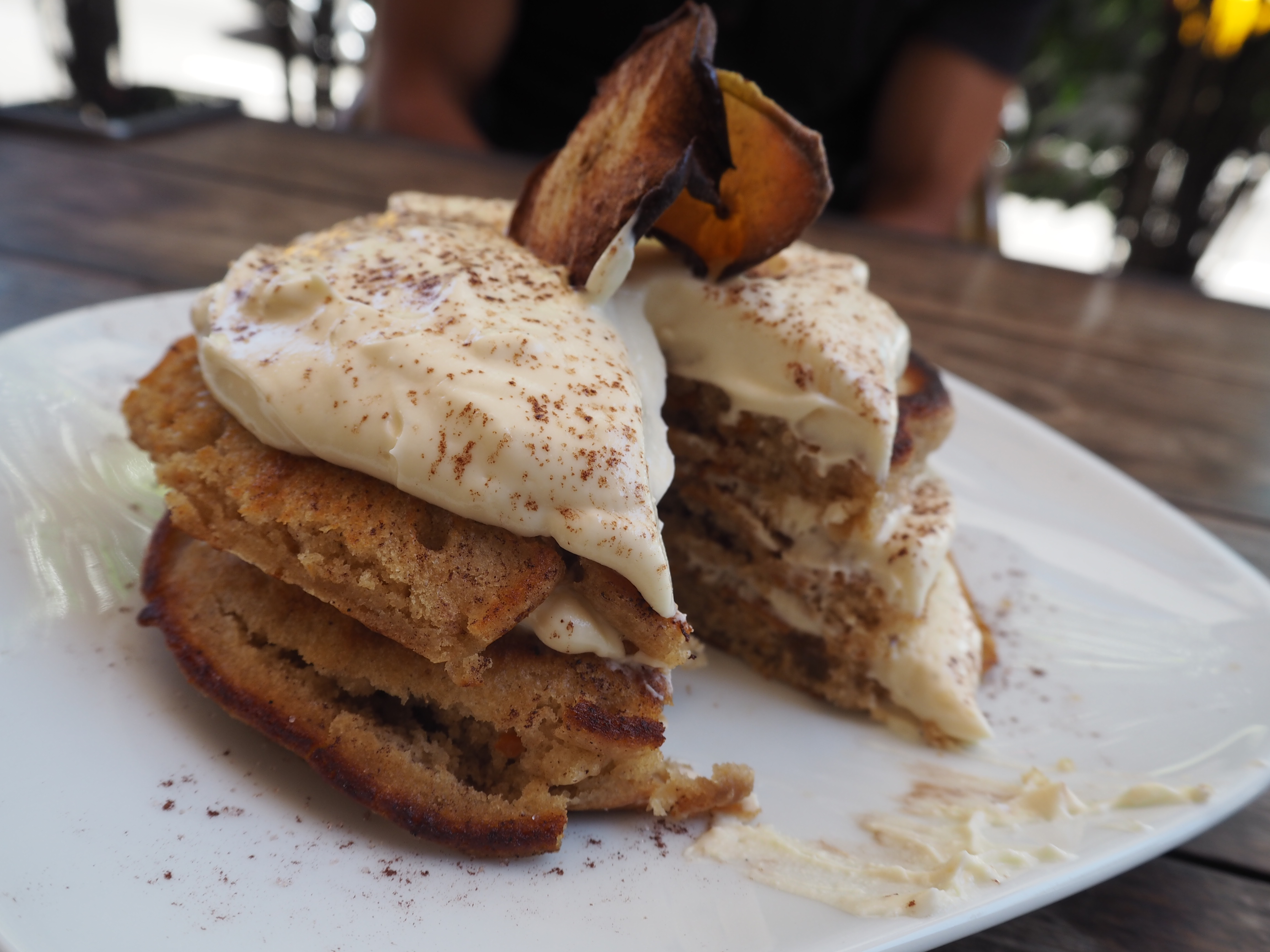 Al Sur Cafe
Perhaps this cafe shouldn't be in a list of "healthy" brunch spots in Barcelona, as it is quite the opposite, but damn its delicious. Al Sur has one of the most indulgent brunch menus I have ever seen! From doughnut burgers though to oreo waffles and everything in between. I tried out the carrot cake pancakes and the toffee latte. Both of which were incredible. The pancakes were just insane. IN. SANE. Layers of fluffy goodness stacked up with cream cheese frosting. Needless to say, a food coma ensued.
Rating: 8/10
All in all…
Barcelona brunch game was strong. Perhaps not as strong as London but we are spoilt for choice in our capital city. One thing I did notice about Barcelona is that the brunch is so much more affordable than in London, which means you can order more for your money. Winner!
If you want to see more of my Barcelona adventures then check out my youtube videos here, here and here, as well as my Barcelona Travel Guide (coming soon!).
Zanna x