I recently spent a long weekend in Byron Bay, a lazy town on the east coast of Australia just over an hours flight from Sydney. The community is small, friendly and passionate about surfing.They also have an abundance of healthy food outlets, restaurants and cafes. The quality of the ingredients are incredible and the food itself is delicious. I was in heaven and I want to share my personal favourite discoveries with you for when you next visit.
Breakfast & Lunch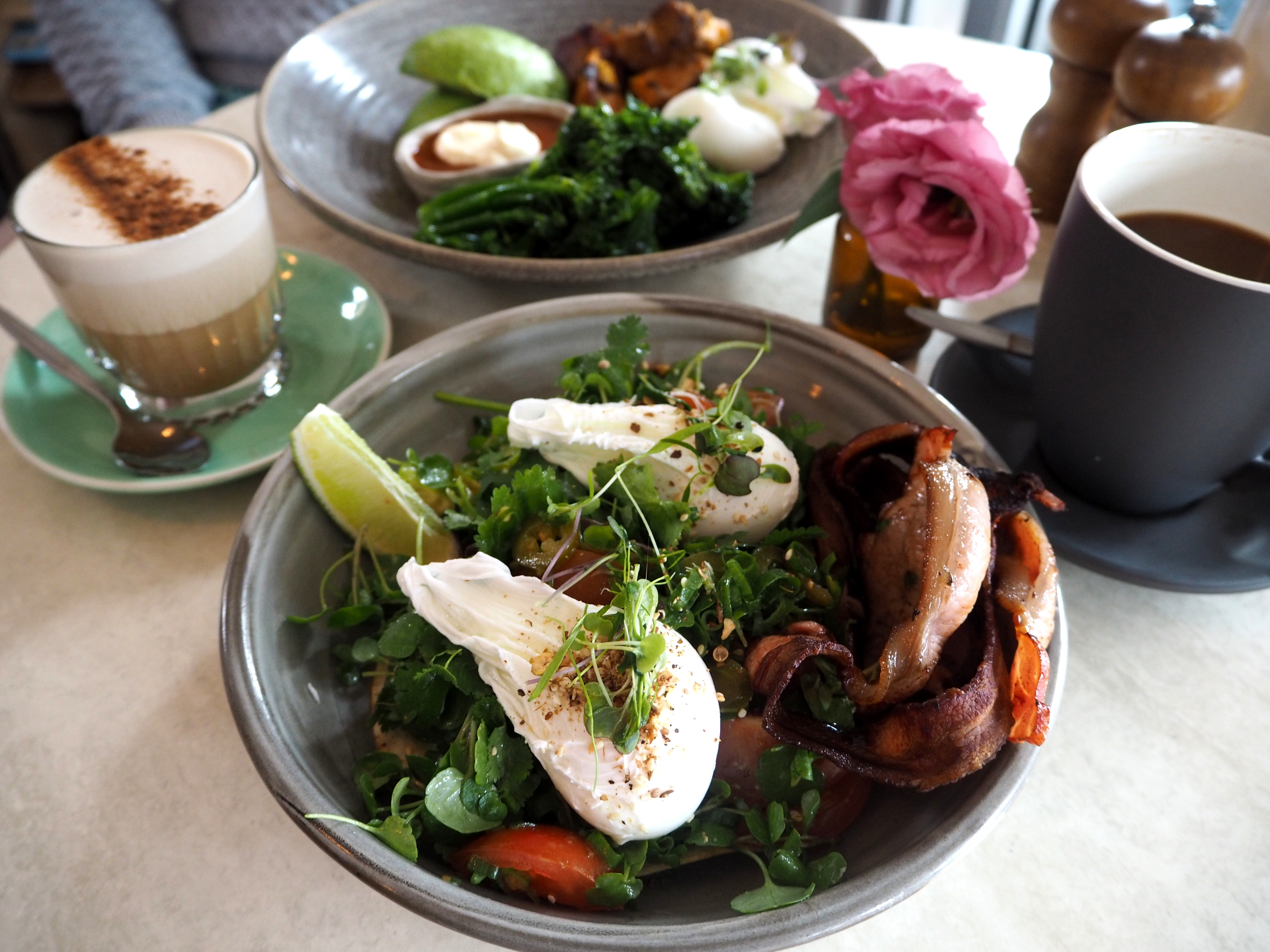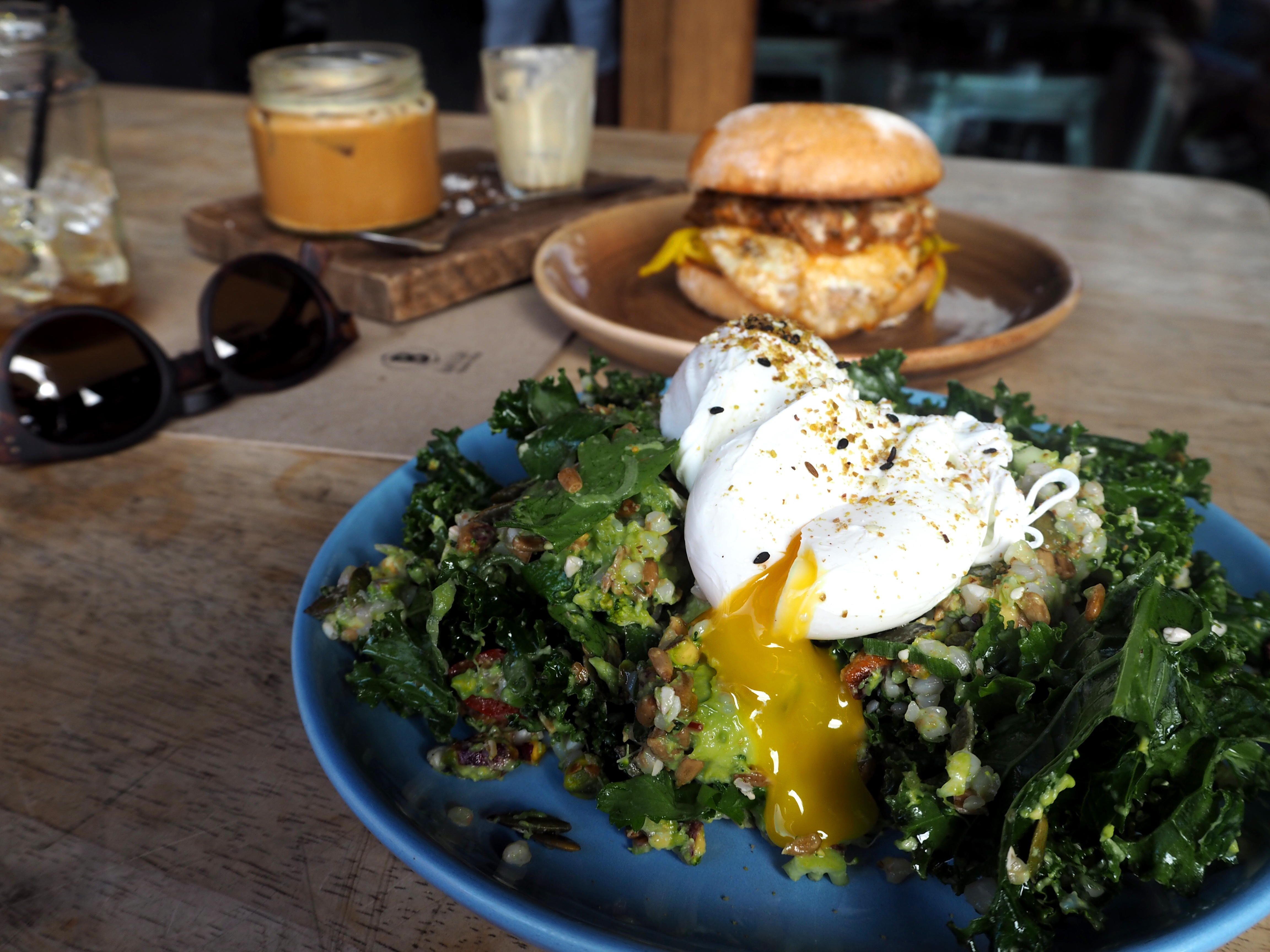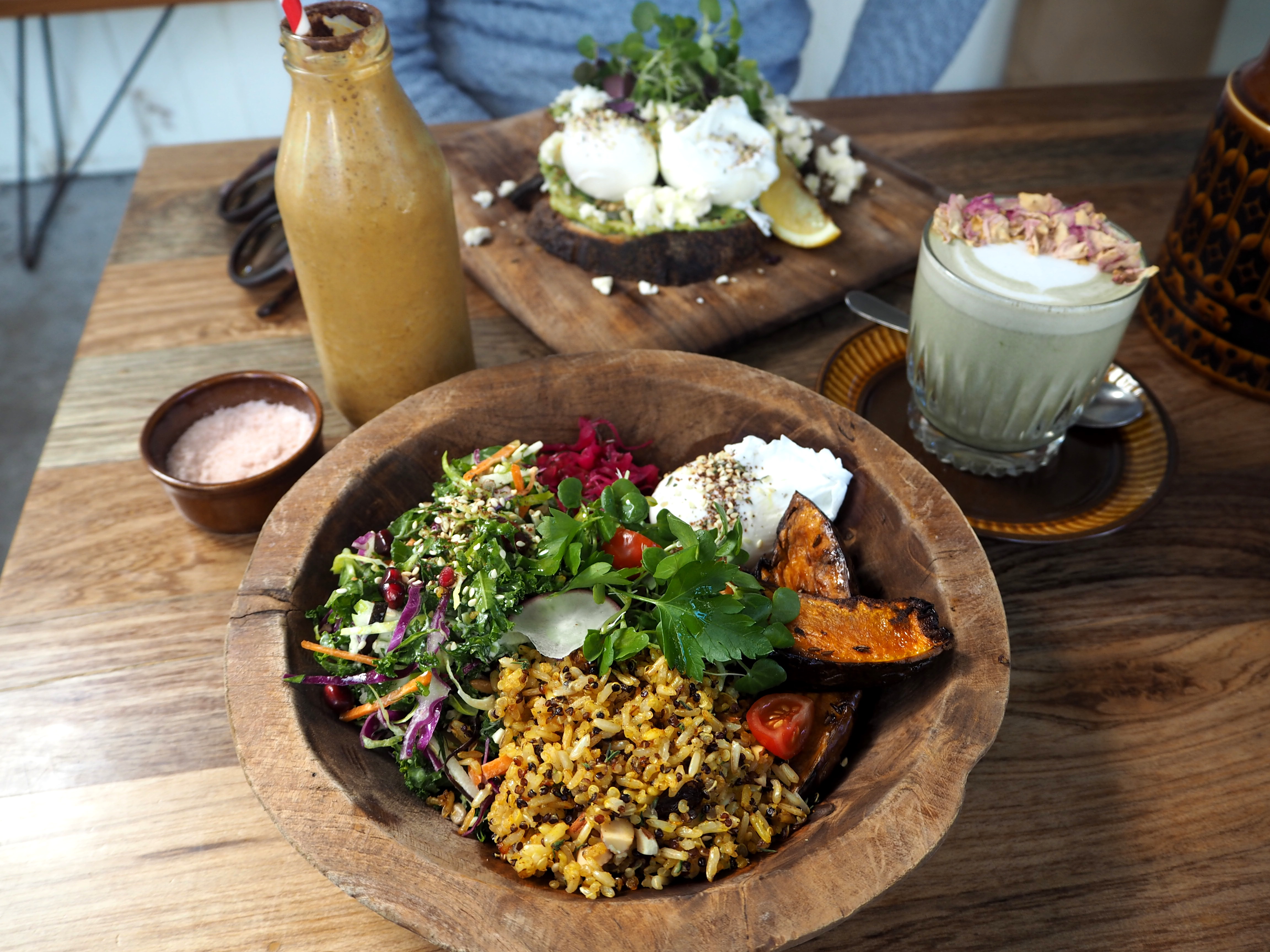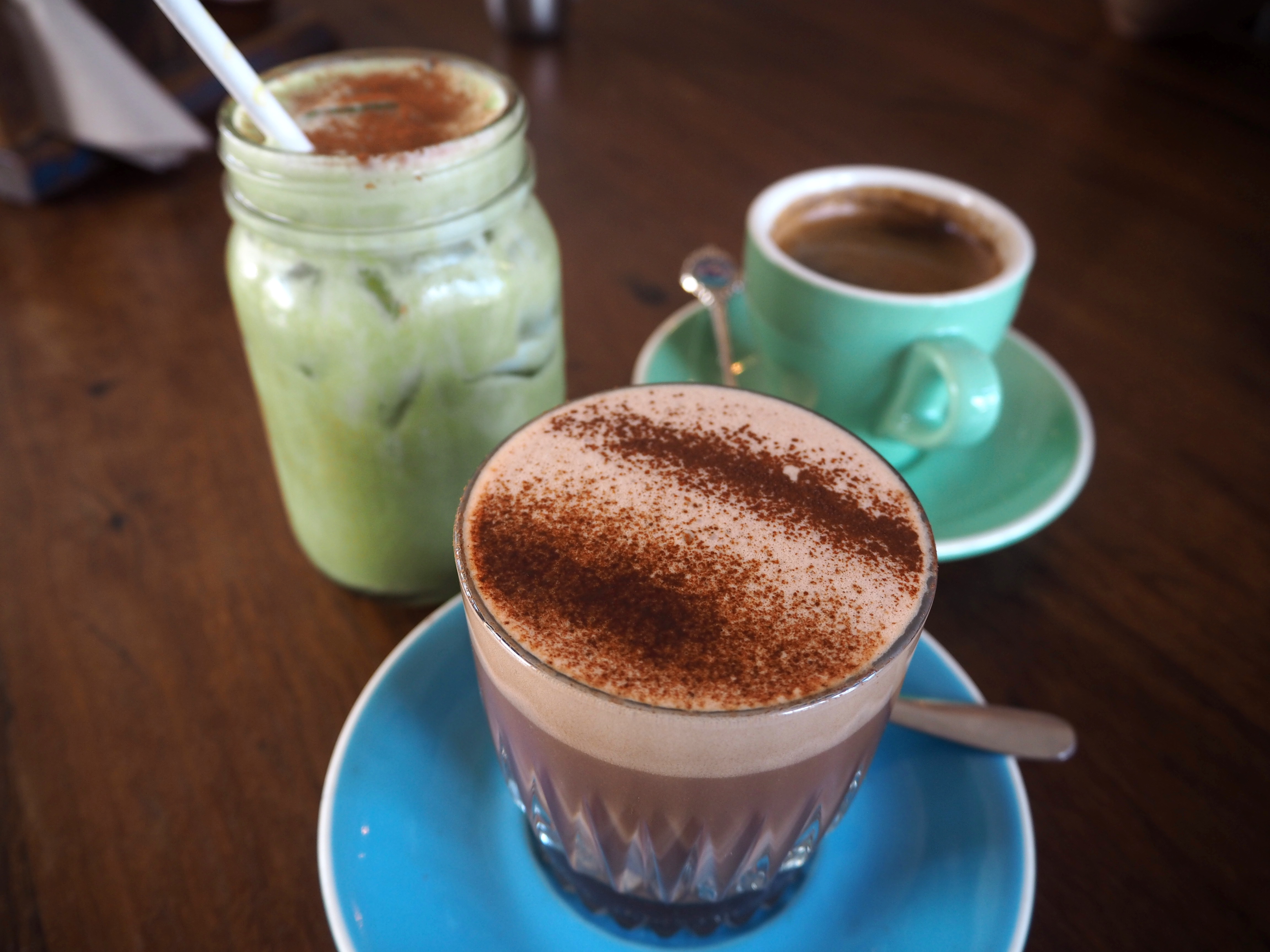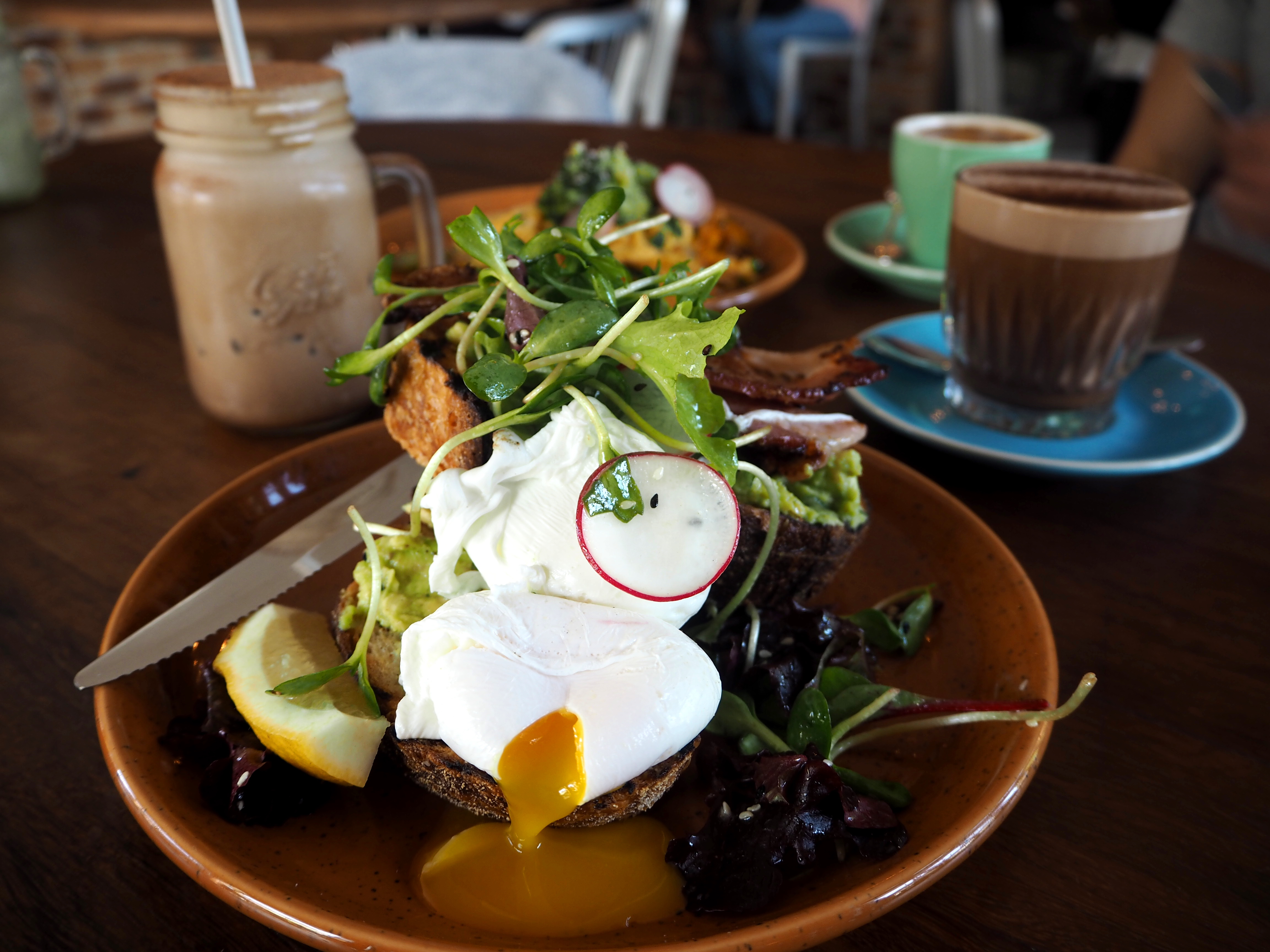 Let's just say that Australians know how to do brunch food. Holy moley. I was spoilt for choice. My personal favourite meal of my whole trip to Byron was from Folk Cafe. The menu alone blew my mind, I literally wanted to eat everything. I had never seen such a diverse, creative and delicious plant based selection before. The rose matcha latte was a highlight, the dishs were piled high into nutritious food mountains and the cafe's vibe was super chilled out and comfortable.
Bayleaf Cafe in the centre of town is an awesome spot with a lengthy drinks menu including countless coffee variations (the coconut cold brew being our favourite). When I went, they had a special "apple crumble" smoothie which was out of this world. In terms of the food menu, I loved the breakfast greens which combines buckwheat with creamy avocado, crunchy pistachios and fresh kale. Yum! Roadhouse was another breakfast highlight. Their magic mushroom hot chocolate was the bomb, as was the matcha milkshake which is super refreshing on hot morning. Their avocado on toast is literally a mountain of deliciousness. They aren't shy with portions and the flavours are rich but nourishing.
Finally, we drove a little out of town to The Belle General. This spot was definitely worth the journey. I warn you though, it's popular so get there early to avoid the queues and it's pricey so be prepared to splash the cash. Their granola bowl is their famous dish and you can tell why, not only is it delicious but it's the most instagrammable food I have ever set eyes upon. However, my personal favourite was the breakfast burrito, which I got with extra avocado (of course!).
Grab & Go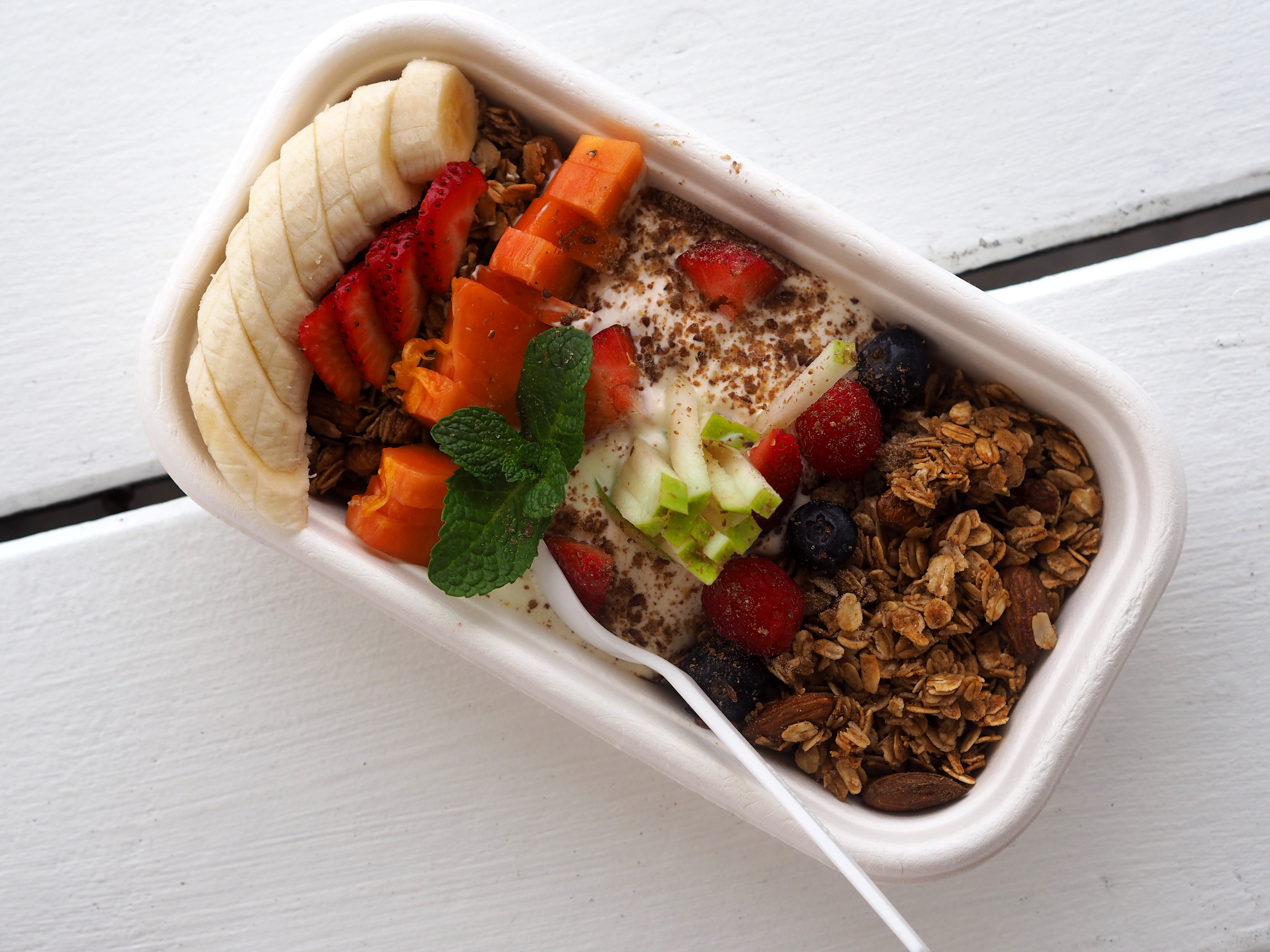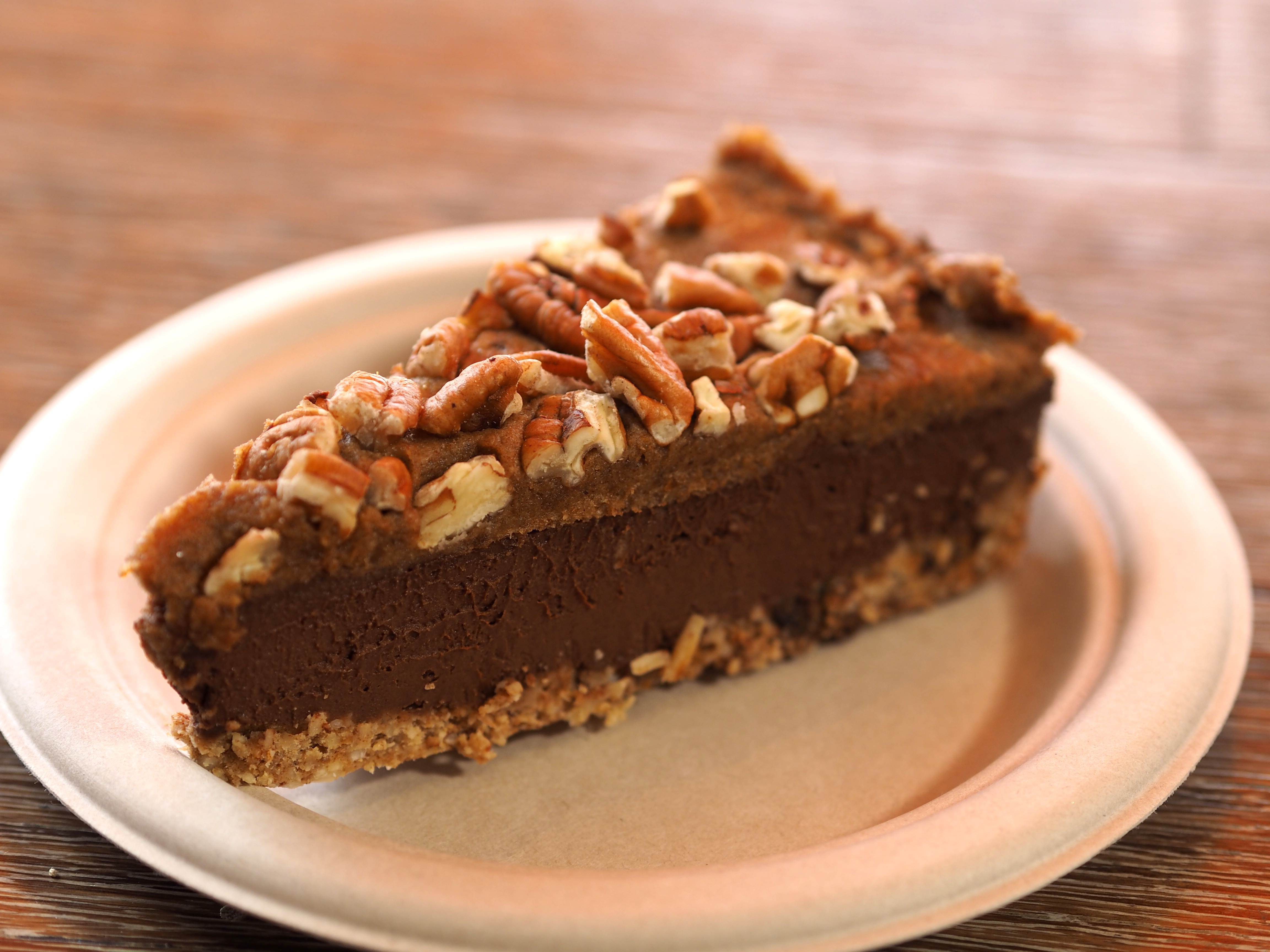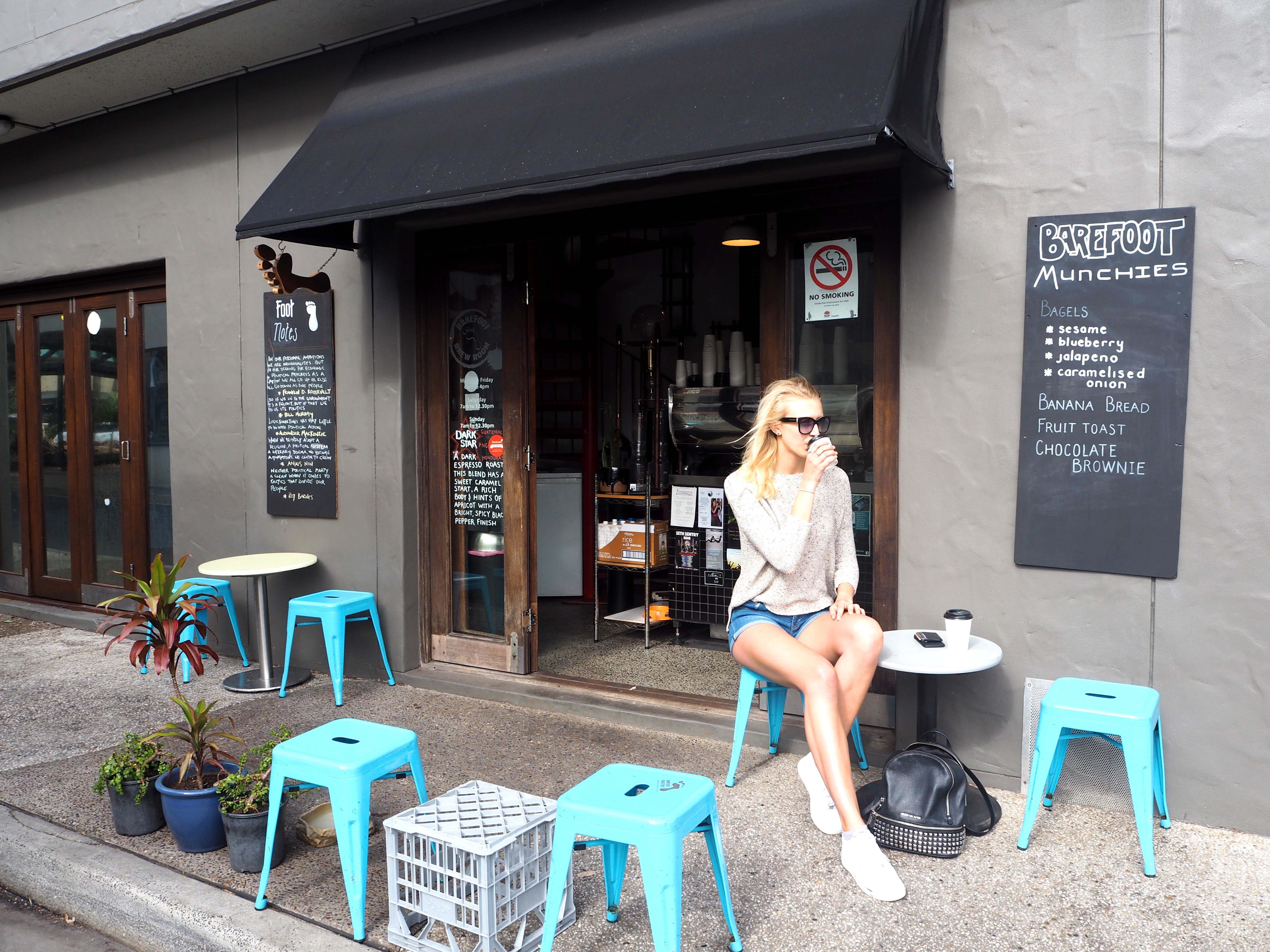 If you're in a hurry, I highly recommend hitting up The Top Shop. A little out of the town centre, this cafe is located in a residential area and is always buzzing with people.They are renowned for their breakfast burger which quite frankly is epic (and definitely not the most healthy or balanced option, but everything in moderation hey?). They also do delicious homemade juices, coffee concoctions and granola bowls. Everything is prepared super fast and popped into little brown boxes which you can eat outside in the sunshine or take with you to the beach.
Another great spot for a snack or drink is Naked Treaties. They have shelves stocked with raw vegan cakes, balls and brownies; but get there early as they sell out by the afternoon. I tried their raspberry cheesecake which was surprisingly light for raw desert. I also absolutely loved their "iced superfood cacao" which contained blended acai and tasted divine.
For coffee, the best place in town is Barefoot Roasters. All the locals swear by their blends. It is literally a tiny room just selling coffee and a handful of cakes, with a couple of milk crates out front to perch on if you fancy. I had an almond milk flat white which was one of the best I have had in a very long time. My boyfriend tucked into their homemade banana bread which they toast and coat in butter. It certainly isn't healthy but I tell you what, it tastes insanely good. Treat yourself!
Dinners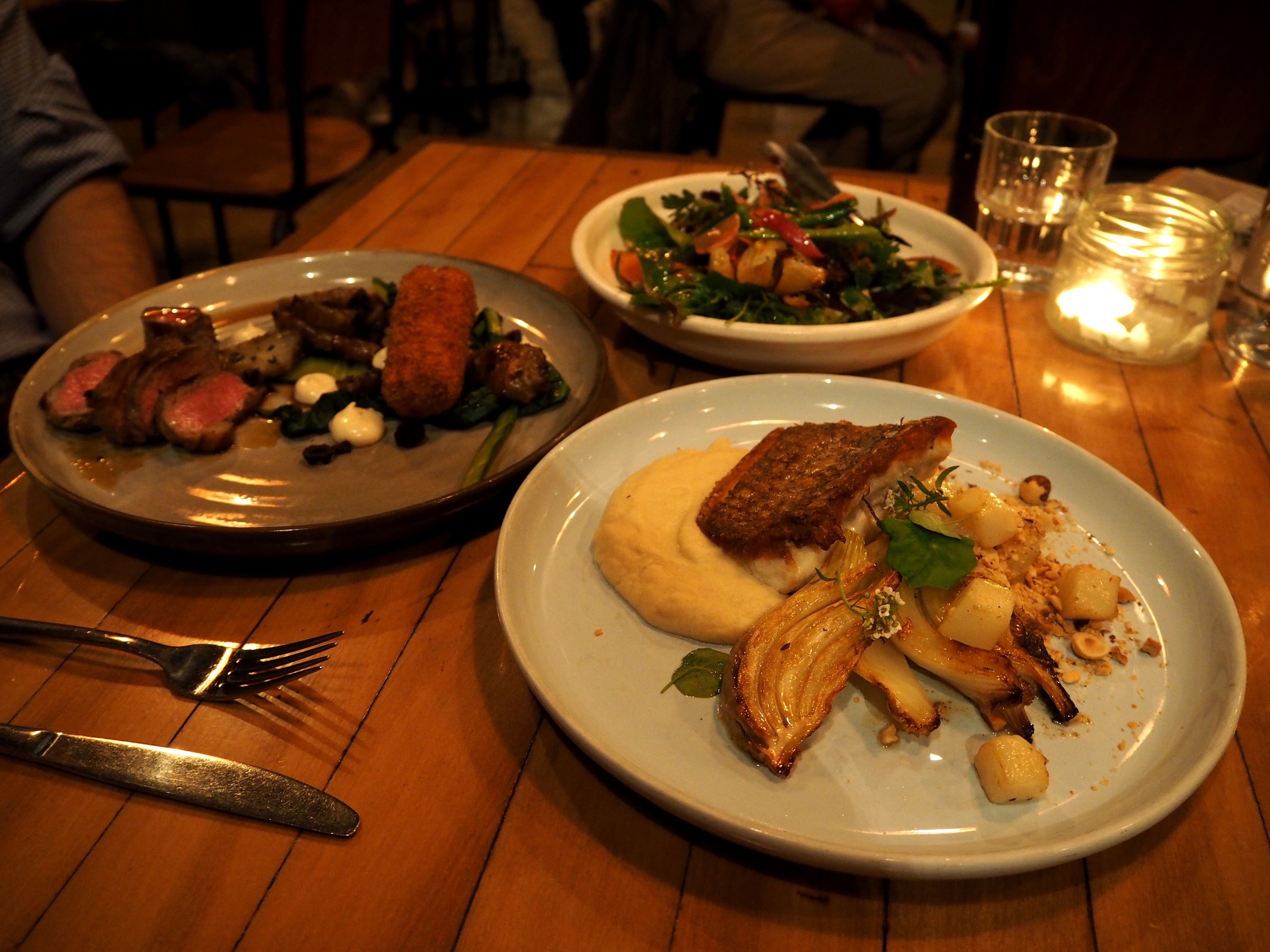 I don't feel as qualified to discuss dinner locations as we only spent two nights in Byron. However, we did experience some delicious evening meals in that short time. Our first was from Three Blue Ducks at The Farm. The food was wholesome and delicious, and we loved browsing the neighbouring farm shop between courses. Our second meal was from Harvest. Let's just say that their salted caramel "mylk" and their roasted pumpkin with salted ricotta are not to be missed. Seriously, that pumpkin blew my mind. Both these restaurants are also hot spots for daytime meals and are well known for their breakfast food.
Whole-food Shops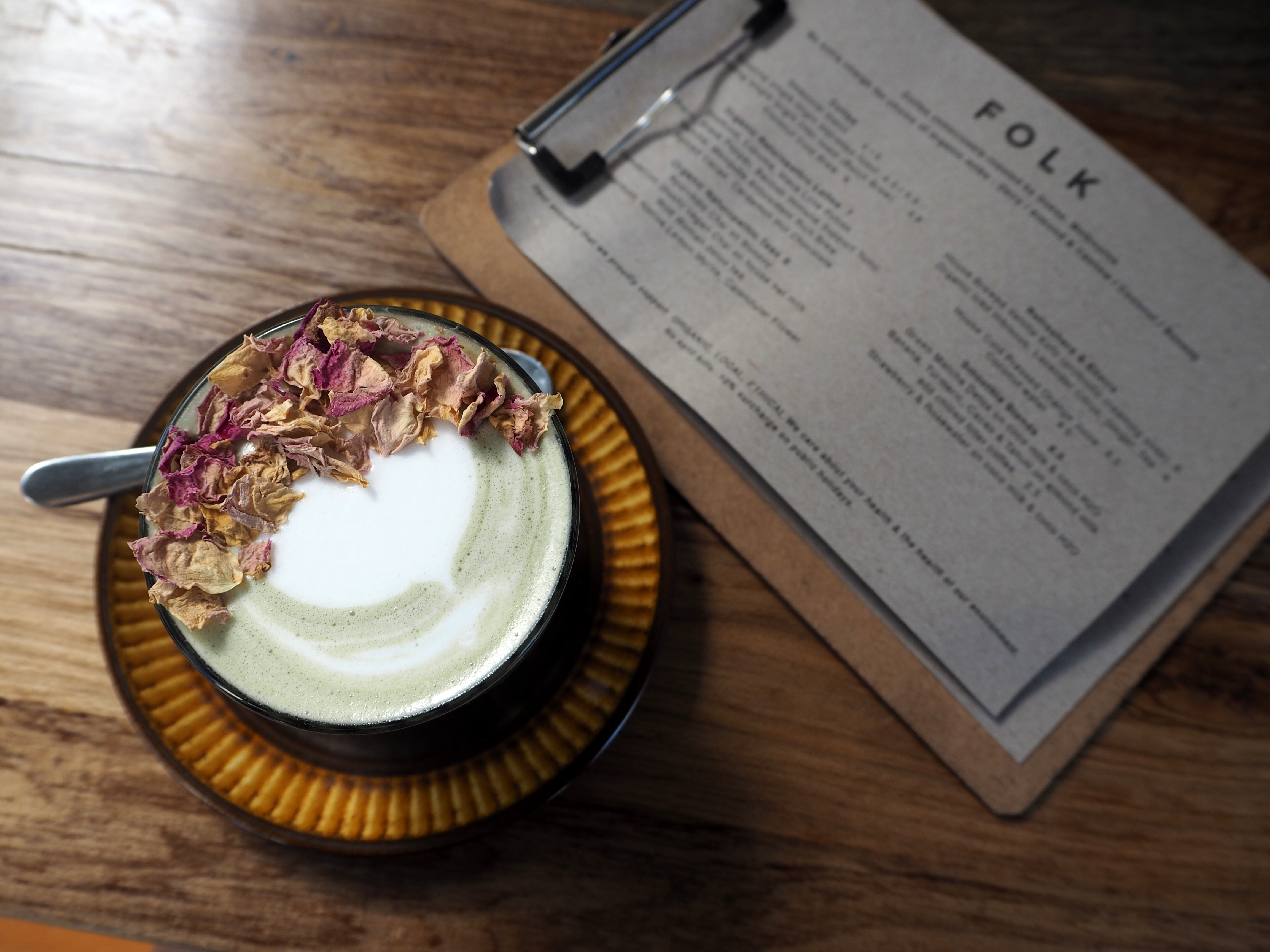 Finally, let's touch on the whole-food shops in Byron Bay. There's only handful but they're goodens. My top two were Fundies and Santos which were both on the main road through town. Each had a wide range of products from baking essentials through to the all important nut butters. They both have their own cafe attached to them which also serve up amazing grab and go food, as well as homemade raw cakes and treats. My boyfriend and I indulged in a chocolate hazelnut cake from Santos which was ridiculous delicious but also super rich and sent us into a serious food coma. It was definitely worth it though!
If you try out any of these spots on your next trip to Byron, be sure to tag me on instagram and let me know your thoughts!
Zanna xx