The rise of the staycations has been exponential this year due to COVID-19 and I for one am finding gratitude in this opportunity to explore more of what is on my back door. I recently took a week offline and escaped to the beautiful British region of Cornwall, known for its endless beaches, gorgeous coastal paths and quaint little towns. The North coast is typically more popular but we chose to stay in a quaint spot in the South – Gorran Haven. It was an idyllic week of sunrise swims, shoreline walks and lazy days at the beach. I hope that this South Cornwall Travel Guide can inspire you to explore this lesser known but no less beautiful region of Cornwall.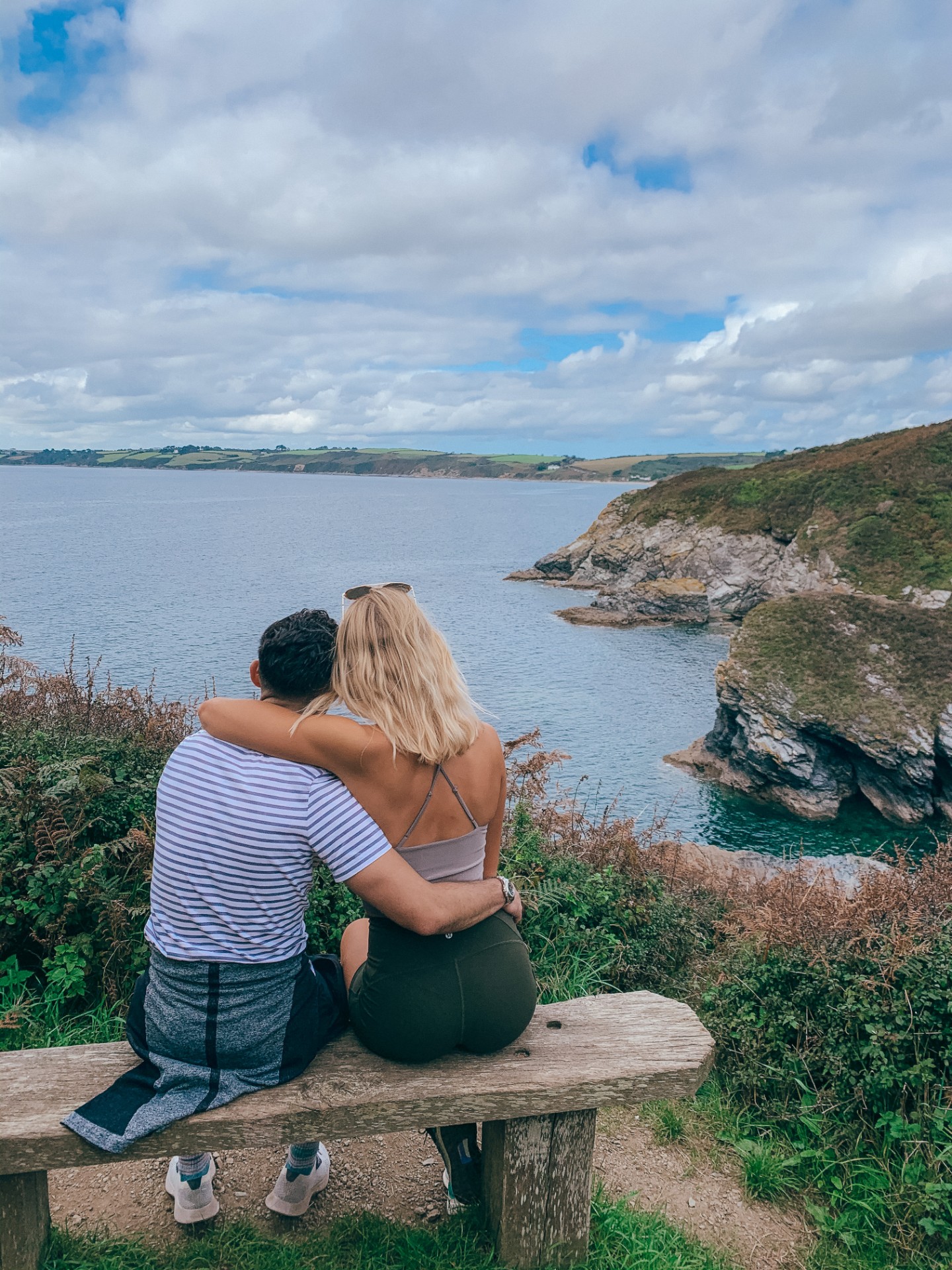 The Practicalities:
Accommodation: Cornwall has amazing resorts like Landal Gwel An Mor in the North as well as an abundance of holiday cottages and rental homes. We stayed at a gorgeous Unique Homestays property in the heart of the small village of Gorran Haven on the South coast. It is perfectly located overlooking the beach with private access to the waterfront. Dreamy!
Getting There: There's no denying that getting to Cornwall can be a bit of a nightmare. It's a long drive from almost everywhere else in the UK. I recommend hitting the road early and giving yourself plenty of time. It takes around 5-8 hours from London depending on traffic.
Prices: The prices depend on where you are, in tourist hotspots like St Ives the food can be pricier. At smaller local spots you can grab a bargain. I would budget a little more than you think, especially if you're eating out multiple times a day. You can always do home cooked meals and make picnics to save cash.
Getting Around: You 100% need a car to get around Cornwall. Be prepared for tiny single lane country roads. A 20 mile journey can take an hour due to the winding but beautiful routes.
How Long To Stay: Due to how long it takes to get to Cornwall, I always recommend going for at least 4-5 days to balance out the journey.
When To Go: Cornwall is a beach destination, so best enjoyed during the summer months of June to September. However, I would happily visit year round. You just have to be aware that this is England, so we have notoriously unpredictable weather. You can be drenched in rain no matter the month.
Activities & Things To Do:
You can approach a trip to Cornwall in numerous different ways, whether it's a week of pure surfing, a weekend of walks or long summer days on the sand. It has something for everyone, from young groups of friends through to families with kids. Here are a few suggestions of how to pass your time in this gorgeous area:
The Ocean.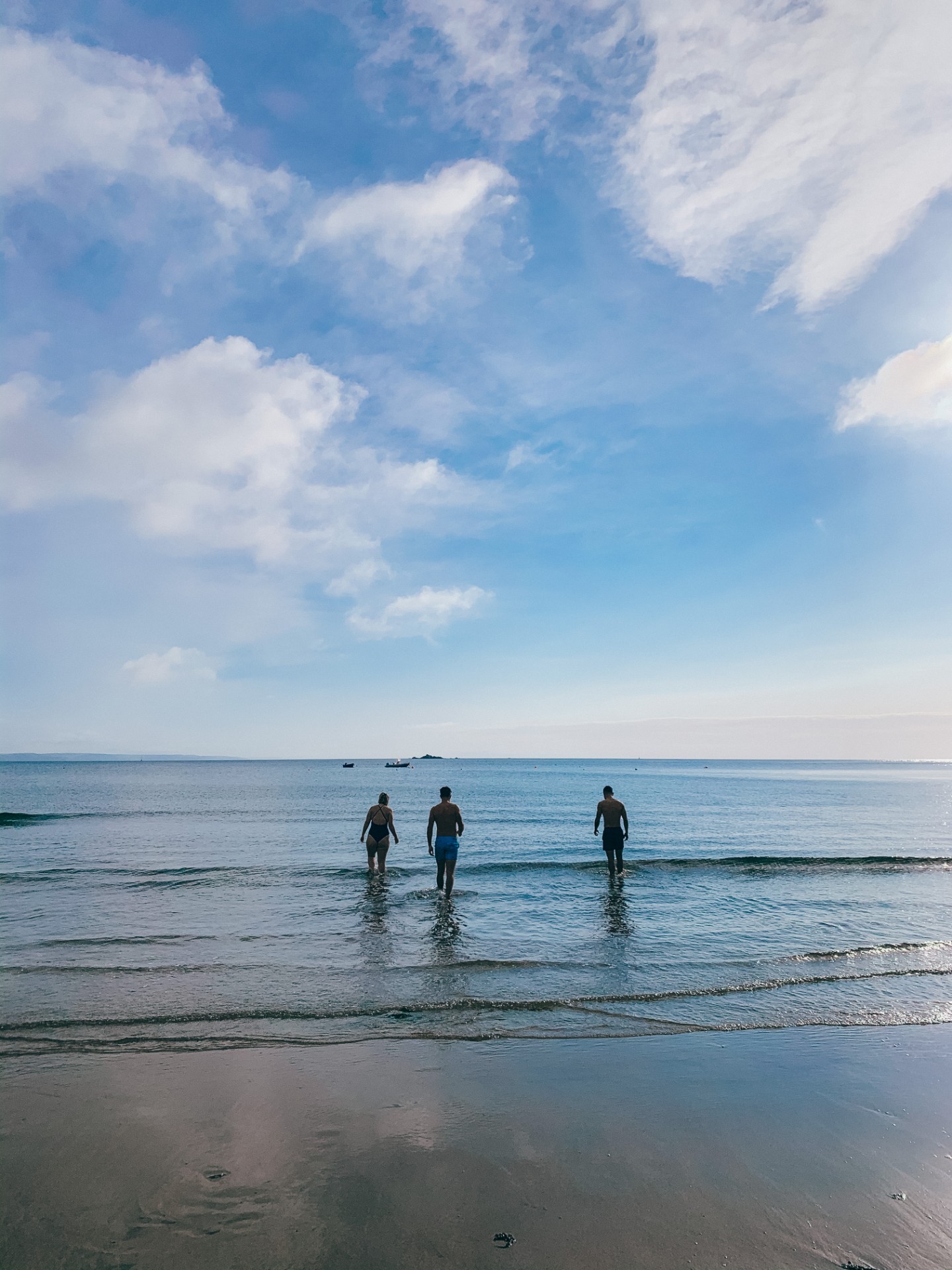 Cornwall at its heart is one of the best places in the UK to connect with the sea. It has numerous stunning beaches for you to explore. I recommend heading down to the nearest one for a sunrise swim to kick start your mornings the right way. It's chilly but seriously invigorating! There's also an abundance of water-based activities you can try such as surfing, paddle-boarding, kayaking and co-steering (which is SO fun!).
The South West Coast Path.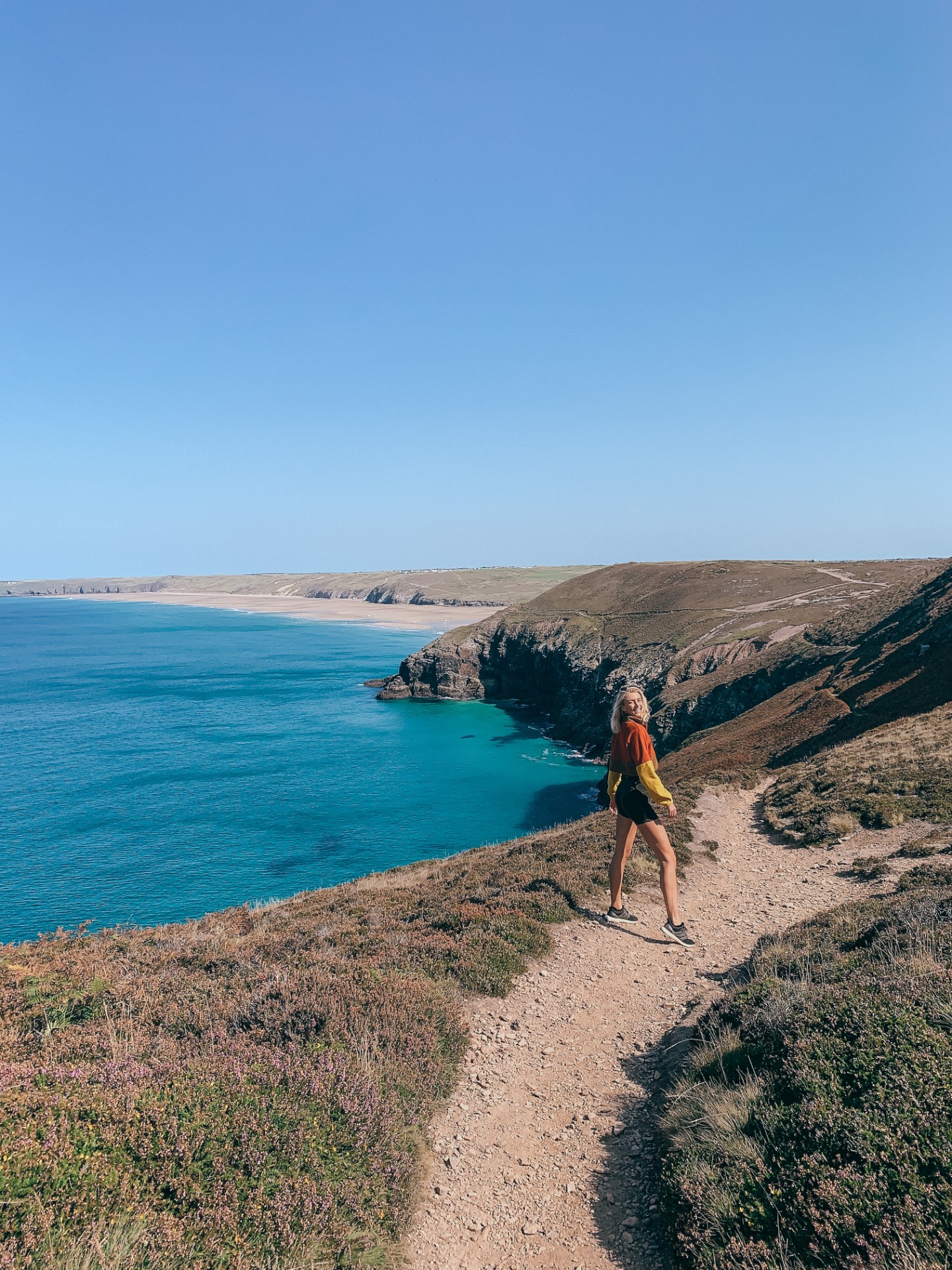 This is England's longest way-marked footpath and a National Trail, covering 630 miles of coastline. It stretches from Corwall, through Devon and Somerset all the way to Dorset. Honestly, any beach you visit will have links to this trail. I recommend following segments of it along the coastline to discover secret coves, hidden gems and incredible views of the region.
Local Food.
You can't visit Cornwall without having a good stodgy Cornish Pasty, the local traditional baked pastry. You can get them almost anywhere, but I've heard from a friend in the area that Philps are apparently the best! I also recommend checking out a local Fish & Chip shop, the one in Gorran Haven has veggie and vegan options available. You can always get a meal to go and sit on the pier overlooking the beach. Lush.
Gorran Haven.
Speaking of Gorran Haven, this village has a lot more to offer than first meets the eye. The main beach is a great spot for a swim. You can even jump off the pier at high tide. The local children tend to come out for an evening dip which creates some lovely hustle and bustle! There are also great beaches nearby, reachable on foot via the coastal path, such as Vault Beach (our favourite), Hemmick Beach and Great/Little Perhaver Beach. Oh and make sure you don't miss the village library – which is inside a telephone box!
Lizard Point & The Lizard Coast.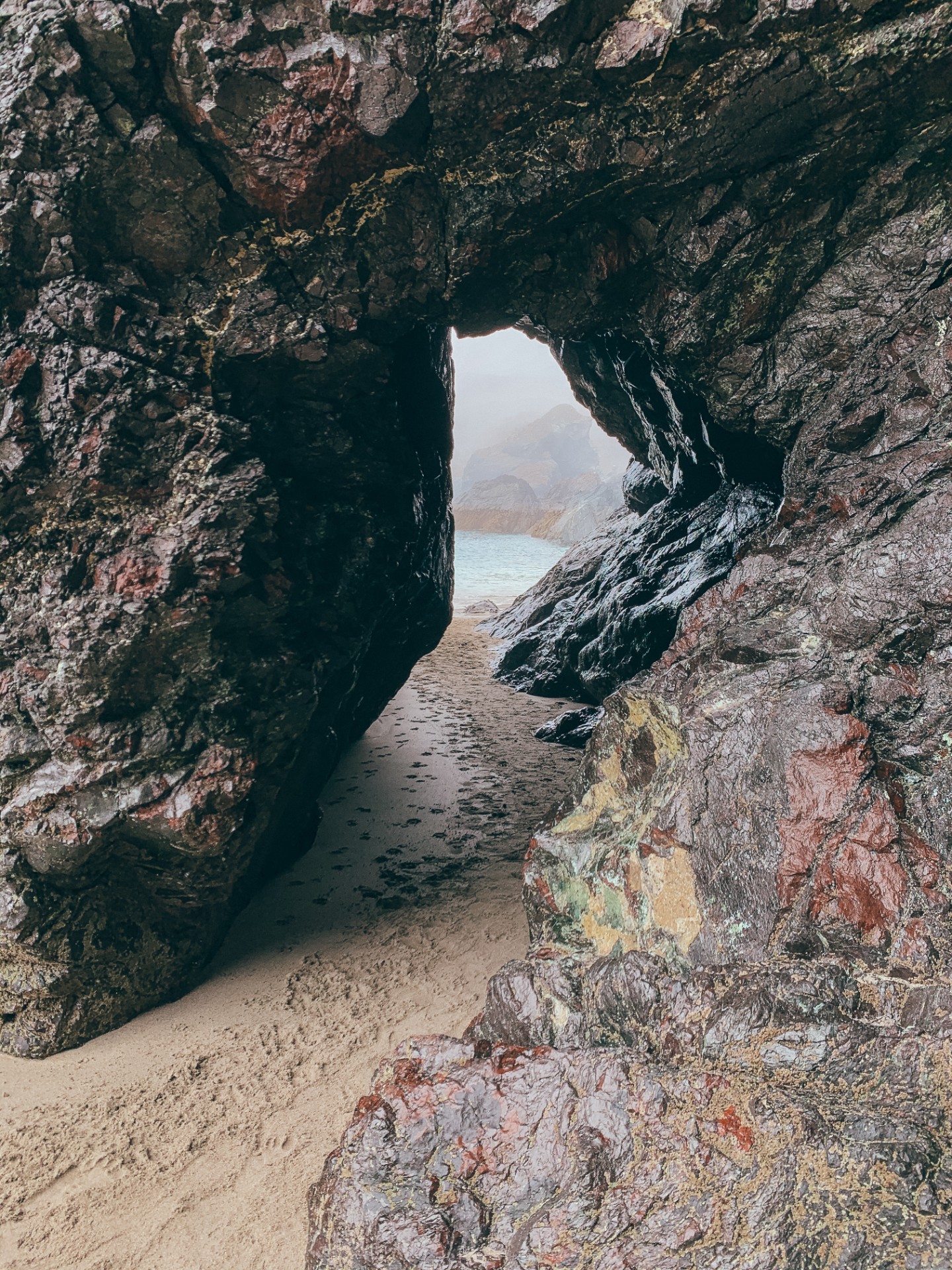 Lizard Point is the most Southerly point in Britain and a beautiful place to visit. It is located on the Lizard Coast, one of the most scenic coastlines in Cornwall and an area I highly recommend exploring. Park up at the point and spend your morning walking West to Kynance Cove. The beach is consistently voted the most gorgeous in Cornwall. It is home to caves, golden sand, beautiful rock formations and a surprisingly good cafe! I recommend grabbing lunch at Wave Crest cafe. It has so many delicious options for all dietary preferences. Then head East along the coast (you're going to rack up some serious steps on this day!). In this direction you have a less rugged coastline, but there's some gorgeous hidden swimming spots like the crystal blue Church Cove – an absolute gem and the perfect place for an afternoon dip.
The Roseland Heritage Coast.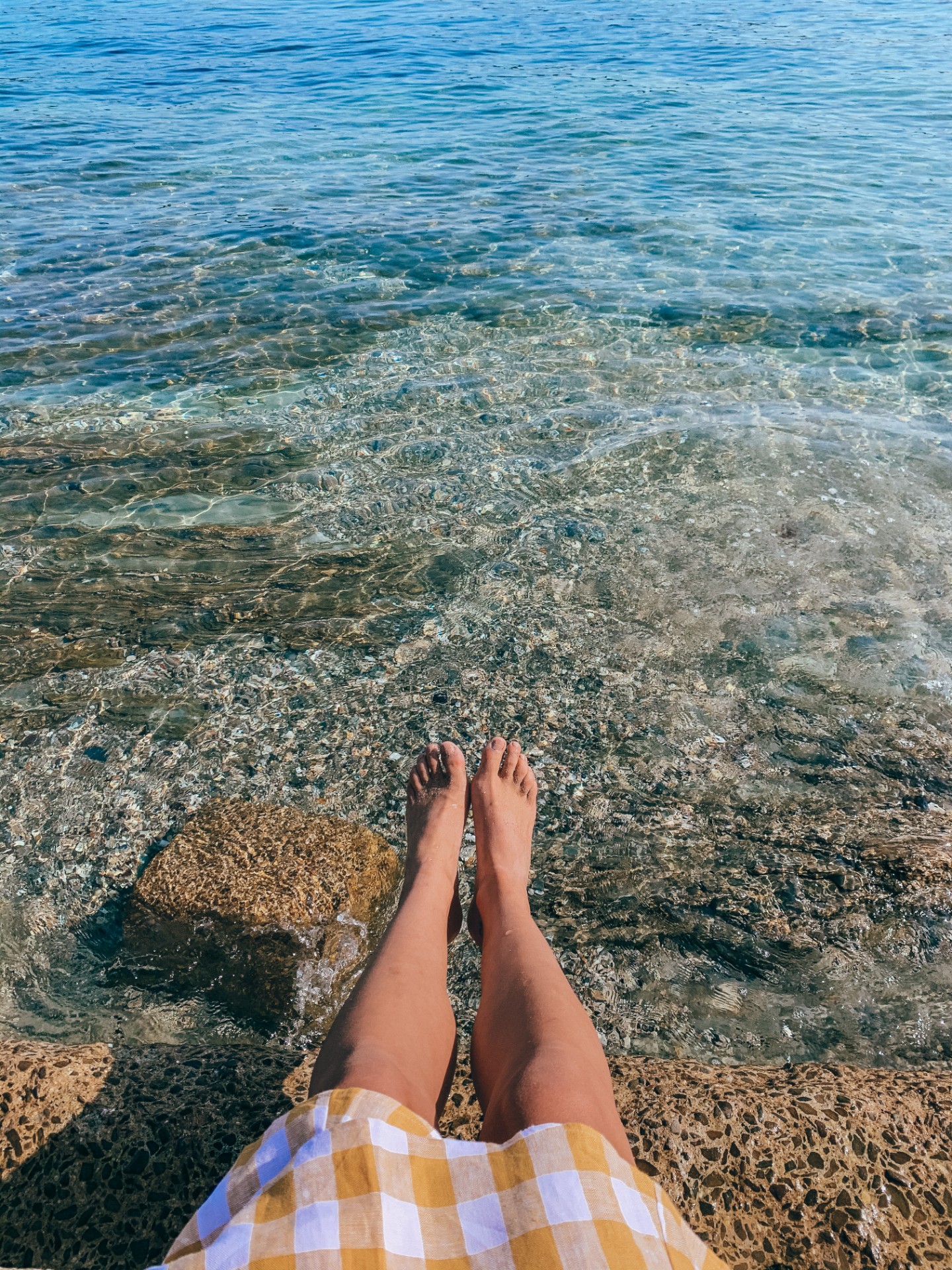 This remote peninsula on the South coast is crammed full of cliffs, creeks, coves and beaches. It has walking trails dotted all over it, including the South West Coast Path, and is a great region to explore on foot. One of the top walks we did is the one from Carne beach around Nare Head to Kiberick Cove, via an intact war bunker.
Portscatho.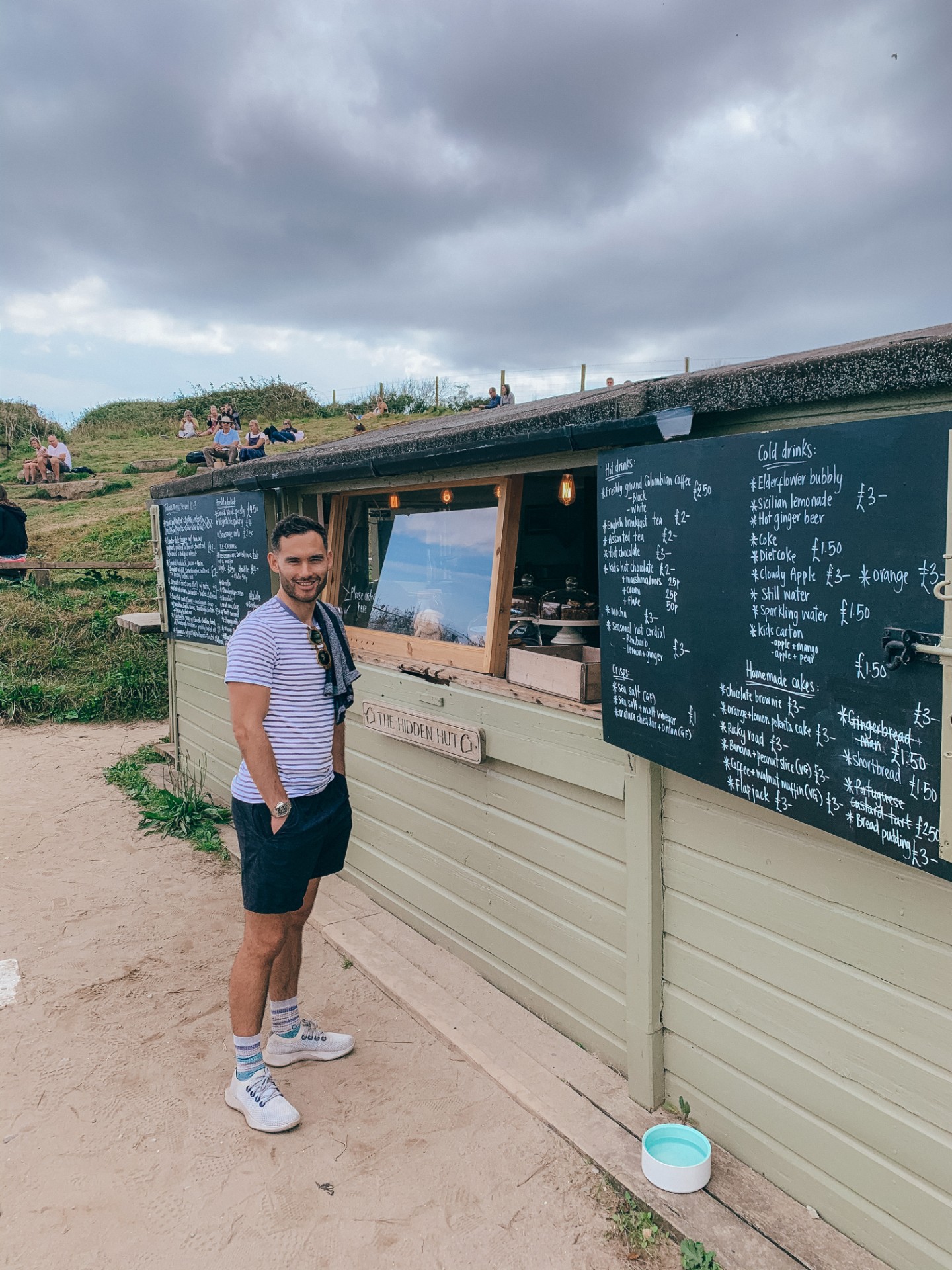 This was one of our favourite spots along the Roseland Heritage Coast. It is a small coastal town which is a great starting point to explore the surrounding area. I recommend grabbing lunch at the nearby Hidden Hut – which served up our favourite food of the whole trip – and then relaxing on Porthcurnick Beach for a lazy afternoon. You can also follow the SW Coast Path down the peninsula to St Antony Head and St Antony Lighthouse, which is a route packed full of natural beauty.
St Mawes.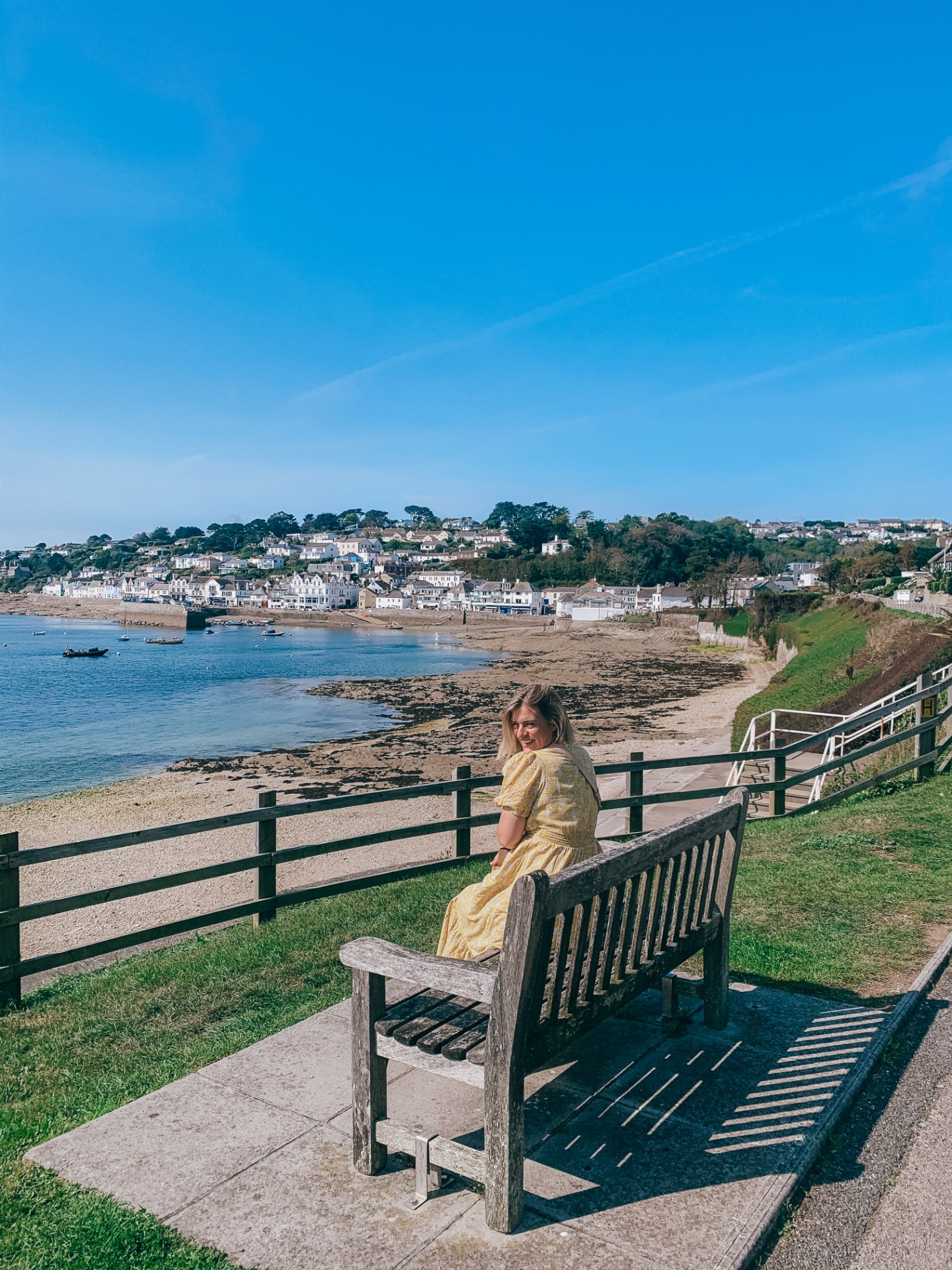 St Mawes is another small village on the Roseland Heritage Coast that we thoroughly enjoyed exploring. It is home to a castle, a gorgeous natural harbour and a narrow sandy beach. Have a walk through its narrow streets, pop into the independent shops, order a drink at the local pub or grab an ice cream and eat it by the water. You can even rent a boat to sail along the nearby coastline!
The North Coast.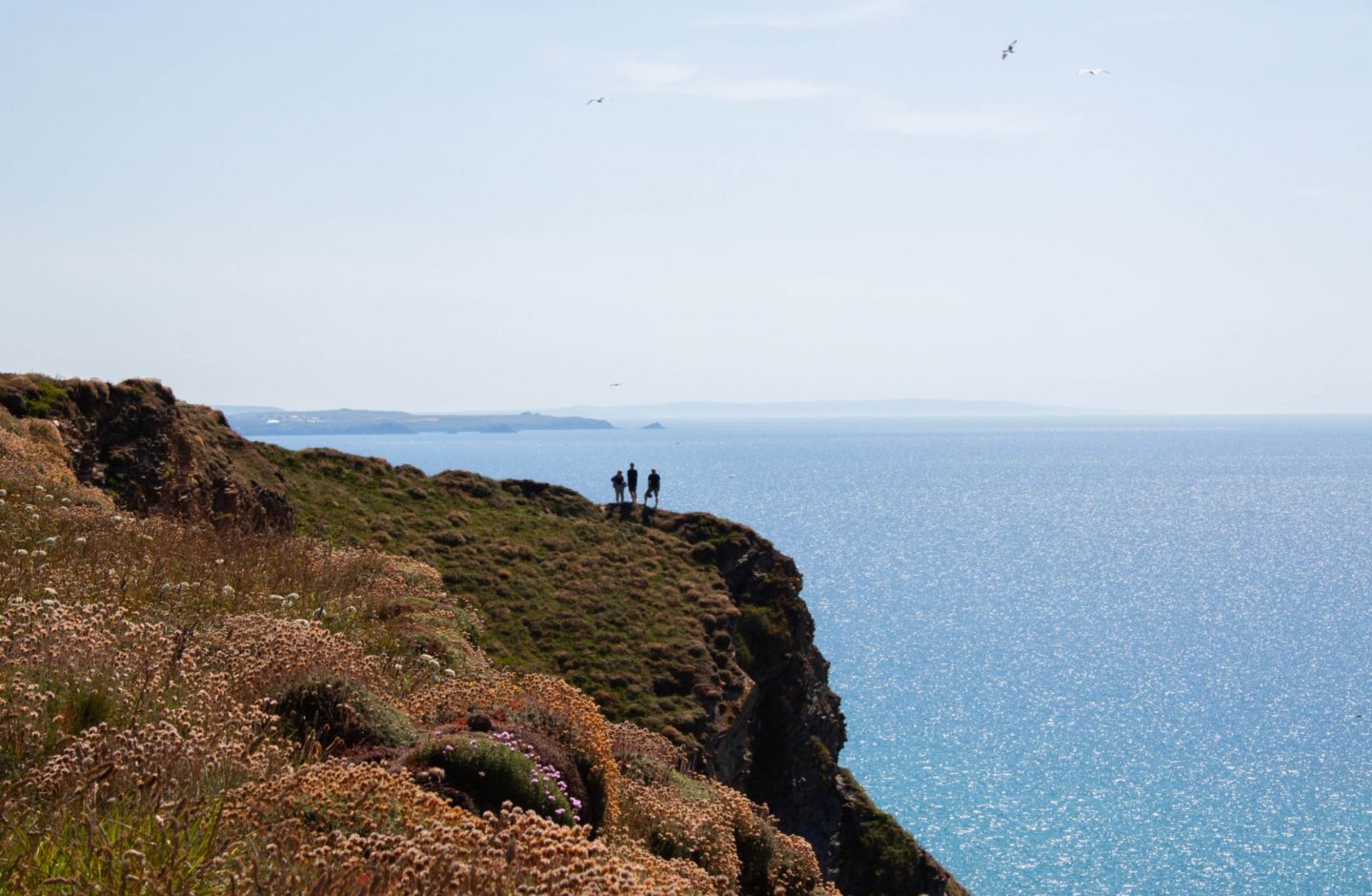 We planned on staying on the South coast for the whole trip, but on the final day some fog came in (which is common in Cornwall). So we headed North, where the weather was sunny and clear. We parked up in a very traditional (and touristy!) British seaside town called Perranporth, and then walked West along the St Agnes Heritage Coast which passes numerous war ruins and gives stunning views. Perranporth Beach is also an incredible spot for a lazy day. With miles of sand, rocks to explore and dunes to climb it would be the perfect place to take kids.
Lost Gardens of Heligan.
While we didn't get a chance to visit these gardens, they were super highly recommended by you guys over on my instagram stories. They are near to Gorran Haven, so I wanted to make sure I mentioned them. The botanical gardens date back to the 18th century. They are considered to be among some of the most well renowned in England. If we go back, I will definitely be giving them a visit.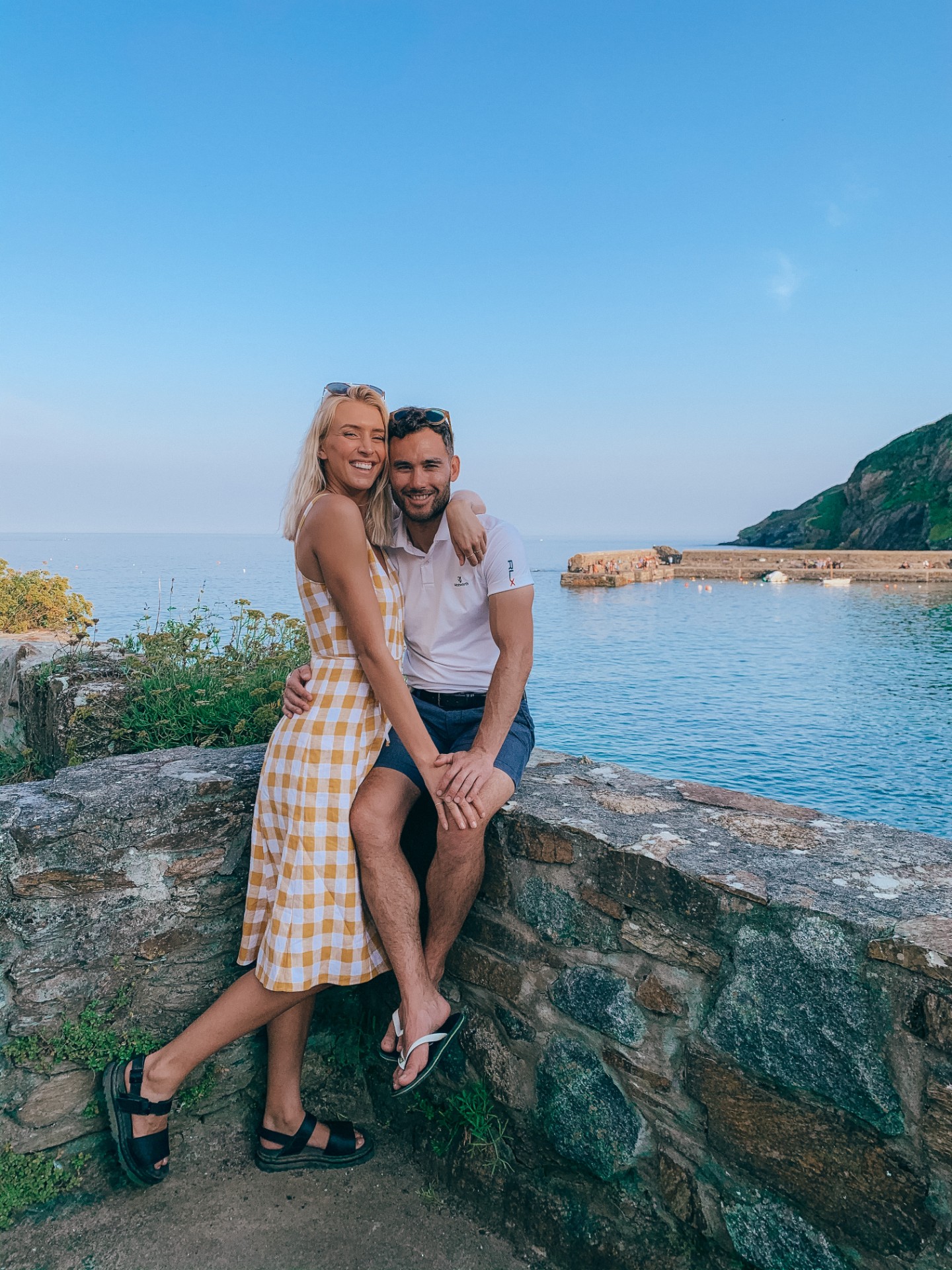 Prior to this trip I had never spent an extended period in Cornwall, and I have to say that I now completely understand the hype. It is an absolutely amazing place and one that I will happily return to again and again!
Safe travels,
Zanna x