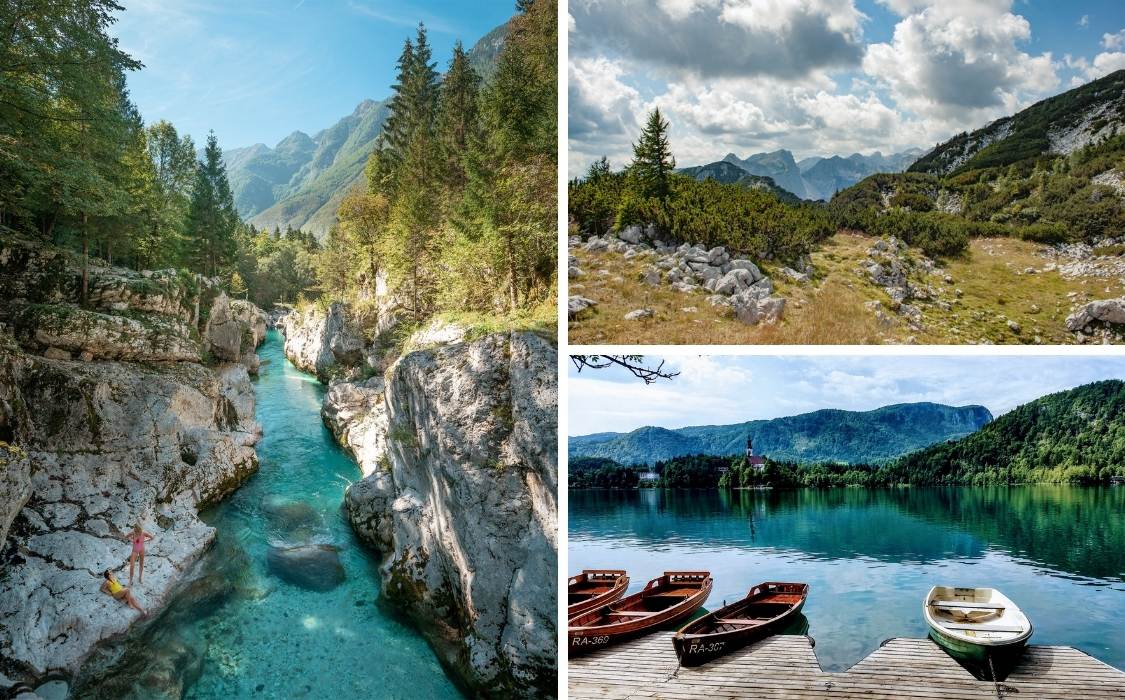 2022 SLOVENIA HIKING ADVENTURE WITH ZANNA
8 days / 7 nights
23rd July – 30th July 2022
SOLD OUT
TOUR HIGHLIGHTS
Hike around the most famous lake in Slovenia, Lake Bled and explore it's iconic castle.
Ascend Mount Vogel in a cable car and hike through rugged mountains back to base.
Explore the beauty of the 7 Lakes Valley with a 2 day hike, staying in a remote mountain hut.
Canyon in the crystal blue waters of the Soca valley, hike the stunning Mangart Saddle and dare to ride Europe's longest zip line.
This trip is a jam packed with wild swimming, active adventures and natural beauty.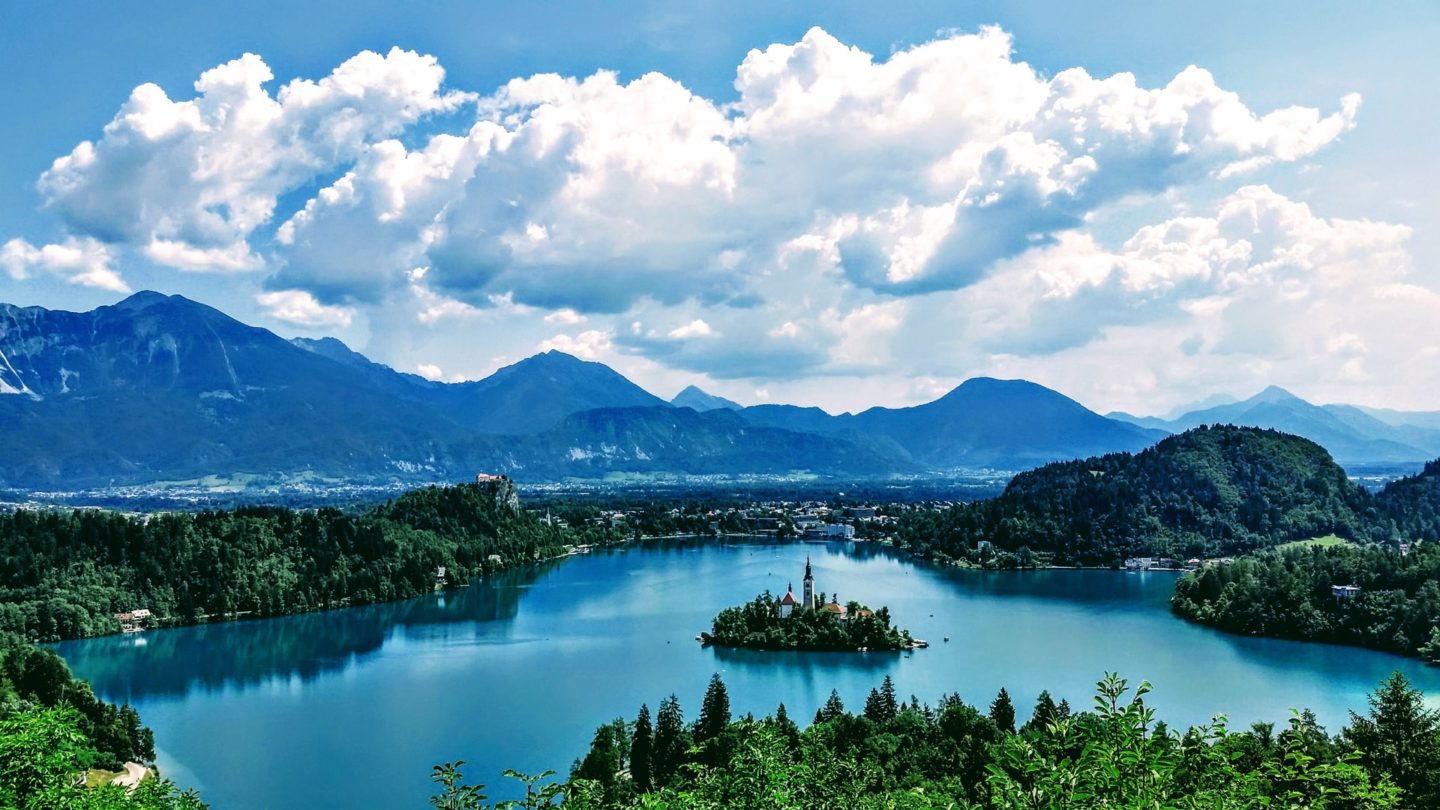 I've been wanting to create the ultimate Slovenian adventure since my first visit to this incredible country in 2018. The rugged mountain scenery is mind-blowing and it completely stole my heart. Four years later, I have finally pulled together what I consider to be the most epic active holiday in the Julian Alps – ticking off iconic sights as well as showcasing hidden gems. And the best part? You are invited! It's an adventure not to be missed.
After flying into Ljubljana, we will take time to explore the beautiful architecture of the capital city and enjoy a group dinner. The second day takes us to Lake Bled, hiking around the lake and venturing to the castle perched above it, whilst soaking up the incredible views of the surrounding mountains. In the afternoon we have time to swim in the lake, take a boat to the island or enjoy an extra hike to a nearby viewpoint.
From Bled we will head to Bohinj, a quieter lake surrounded by amazing hiking trails. We will take a cable car up to Mount Vogel and trek back down, taking in panoramic views and being rewarded with crystal blue waters and the perfect spot for a wild swim.
Then comes our biggest adventure, a two day hike through the 7 Lakes Valley with an overnight stay at a remote mountain hut. Think picturesque pastures, dramatic ridges and turquoise lakes far away from the crowds. Each day we will take on seven hours of guided hiking right through the depths of the stunning Triglav National Park.
Next up we have the iconic Soca Valley – known for its bright blue river, mountainous landscape and adventurous activities. We will base ourselves in Bovec and go canyoning – navigating a series of streams, rivers and waterfalls with ropes, jumps and natural rock slides. We will be taking advantage of natures water park! In the afternoon we will head up to the Mangart Saddle, taking the highest alpine road in Slovenia. The views will be out of this world and we will have the chance to immerse ourselves in alpine paradise with a short hike up to the third highest peak in the country.
There's one last stop on our adventure, for a ride on Europe's longest zip line! With 10 different wires, you will travel 4km through the Soca valley, 150 metres above the ground. Then in the afternoon head back to Ljubljana for a farewell dinner to reminisce on what will surely be an adventure of a lifetime. Who's in?!
ITINERARY
The full 8-day itinerary for the Slovenia adventure is available to download. It includes essential day by day trip information as well as packing lists, medical notes and other helpful guidance.
BOOKING
Intrepid Travel are looking after the booking process, to register your interest, ask questions and book your place you can email or call Intrepid Travel on 0203 308 9763.
ABOUT INTREPID TRAVEL
I have researched long and hard to partner with a travel company who is recognised as a force for good. Intrepid Travel is part of the B-Corp movement, going through a rigorous process for certification and recognition for their positive impact on the planet and the local communities that they work within. It's an independently owned travel company that focus on sustainable, experience-rich travel, whilst operating a business with a purpose beyond profit. Read more about their Foundation here.