I am a self-confessed Greece addict, having visited 4 times over the past couple of years. I have savoured every moment of my adventures in this beautiful country and I am always excited to return. That being said, I have never fallen so hard for as destination as I have with Milos. It is quite simply incredible.
Milos is a volcanic island in the Cyclades region, which gives it the a unique landscape combining smooth white rock with jutting mountains of solid lava. It is adorned with several whitewashed towns which crawl up the island slopes, and is full of character and history. Truly, Milos is the unspoilt and lesser-known Greek island I always wanted to discover. With its authentic nature and quiet streets, you can go for hours without seeing another person, giving you the experience of enjoying the islands beauty all to yourself.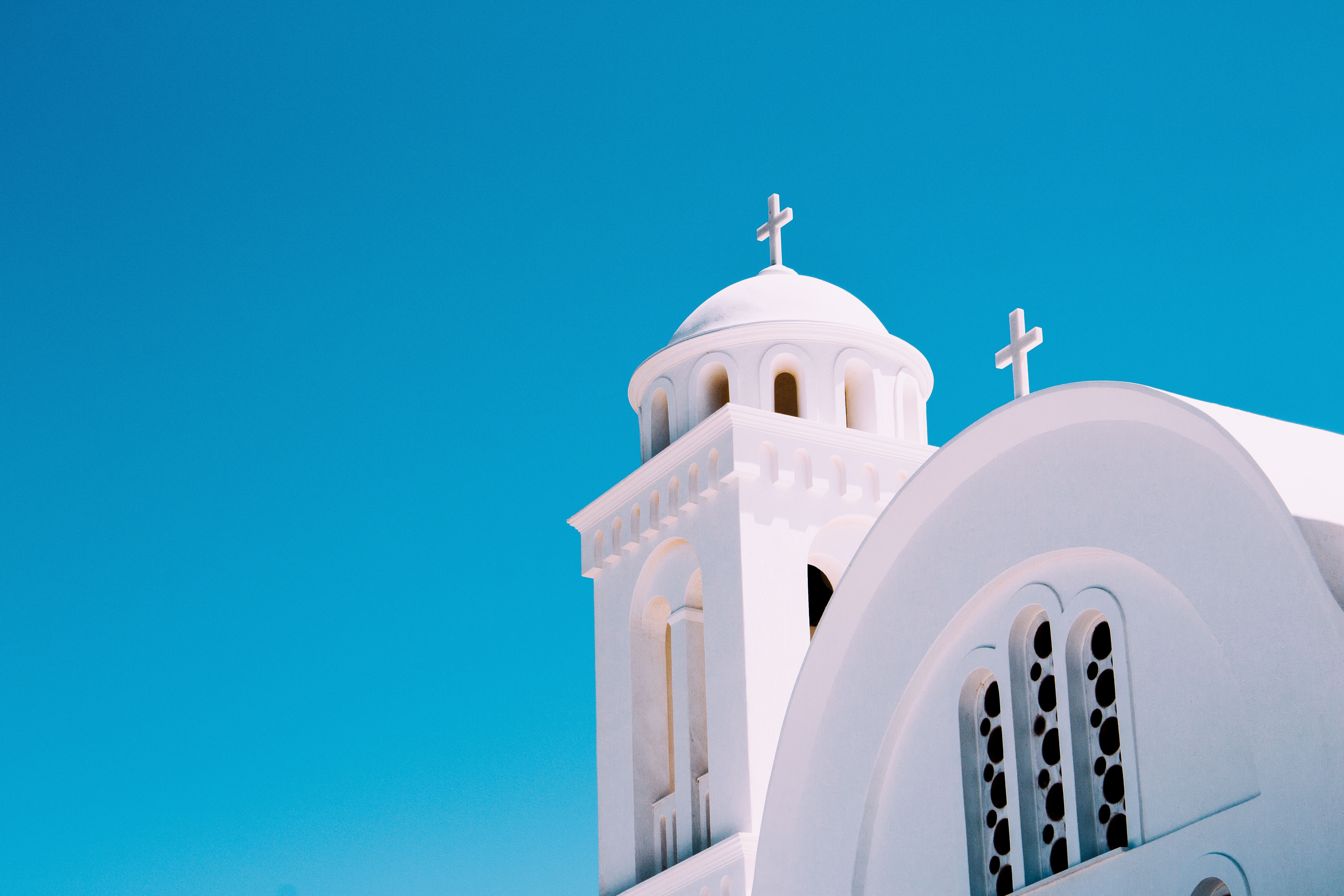 If I have managed to convince you to visit, which hopefully I have, here are my personal recommendations of what to do in this little slice of Greek paradise.
The Practicalities:
Getting There:
Milos can be accessed in multiple ways. I personally flew into Athens using Aegean and got a short local connecting flight to the island but you can also hop on a ferry or boat to get there by sea.
Getting Around:
I highly recommend renting a car to explore Milos as public transport isn't the best. We used the local car hire company Milos Rent and got a little nippy Nissan to drive around. If you want to go off road and explore the Western side of the island I highly recommend getting a Jeep which can handle the hap-hazard tracks.
Where To Stay:
There are some beautiful destinations on Milos. I personally recommend Salt Suites. It is a small boutique hotel with only 10 rooms. A short walk from Pollonia, it has stunning sunset views, white walls and wooden floors. It is discreet luxury at its finest.
If you do not rent a car, I would recommend staying in the town of Adamas. It is the commercial centre of the island and has easy access to public transport, restaurants and tour companies. Finally, be sure to look on Air BnB for some amazing local options, including staying in the small boat houses on the water with direct access to the sea. The dream.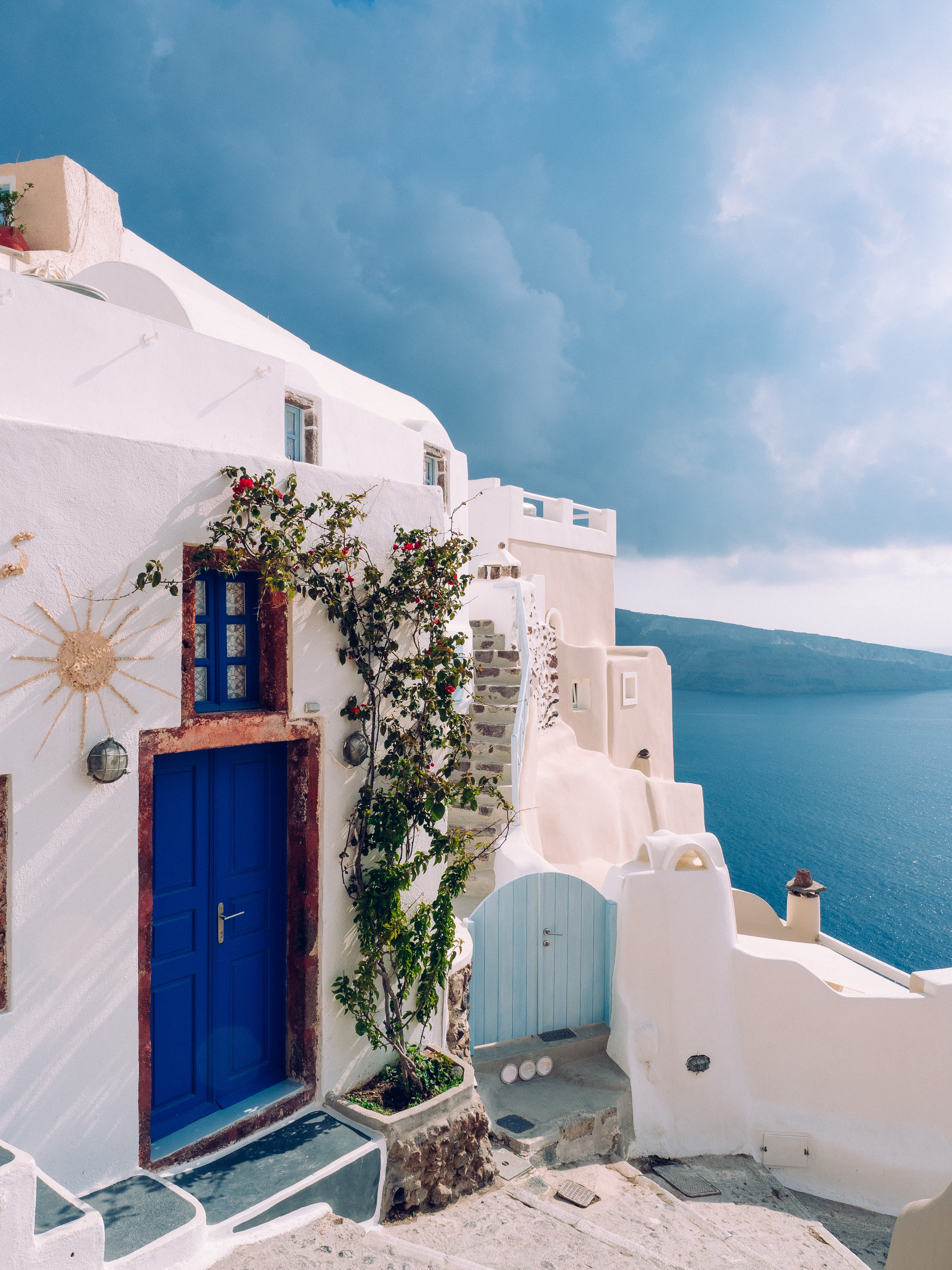 The Activities:
First things first, if there is any way of you meeting up with Gina Grigoriou then please do it. She is a local guide and is absolutely incredible. Perhaps the most eccentric and hilarious woman I have ever met, she made my trip a joy.
Now, onto the Milos experiences you simple can't miss…
Watch Sunset In Plaka
The gem that is Plaka is the capital of Milos and located on the northern side of the island overlooking a coastal port. A prime example of cycladic architecture, this little town is full of narrow streets and whitewashed houses. Get there at night to climb to the top of the settlement (just head up hill!) and see the best view of sunset on the island. You can even climb all the way up to the Kastro (castle) which is most definitely worth the extra effort.
Sail Around The Milos Coastline
Milos has over 70 beaches, many of which can only be reached by boat meaning they are unbelievably beautiful, pristine and untouched. One of the best ways to see the incredible volcanic landscape of Milos and to access these stunning coves is to take a boat tour. We spent a day aboard a Milos Adventures catamaran and it was honestly the highlight of our whole trip, if there is one thing you do on Milos makes it this! We stopped off at numerous crystal blue bays, the vast majority of which we had totally to ourselves. We swam in hot springs, a result of the volcanic activity of the island, and we strolled along remote beaches. The most beautiful stop fro the way was Kleftiko, which is an old pirate hangout characterised by massive rock formations, caves and arches which you can swim through. Heaven.
Find A Deserted Beach
As I said, Milos has over 70 beaches. Each of which is unique and beautiful in its own right. There are of course popular beaches which I can recommend; Sarakiniko which has a stunning lunar landscape and high cliffs to jump off and Tsigrado, a remote beach which can be accessed by a series of ropes and ladders. I did thoroughly enjoy these beaches, but if you like peace and quiet then my top tip is to find your own. Drive to the north shore (the least busy on the island) and head down the most narrow side road you can find (warning, it will be rough under foot so take a jeep!) you will be rewarded with a deserted but beautiful beach. We skinny dipped to our hearts content and weren't disturbed for hours.
Have A Local Cooking Lesson
One of the highlights of our trip was cooking with the head chef at Alevromylos, a local restaurant which specialises in traditional Cycladian food. We made a 100% vegan spread of incredible local dishes, all using a small selection of ingredients, many of which were grown in the restaurants back garden. Highlights include the vegan moussaka, baked chickpeas and courgette salad. Even if you can't do a cooking class, just head to this restaurant for the most incredible dishes, the menu changes daily!
Eat Authentic Greek Food
Speaking of food, the gastronomy on Milos is incredible. The vast majority of restaurants are focused around locally sourced ingredients, traditional cooking methods and fresh wholesome dishes. Highlights included:
Armenaki in Pollonia. Don't miss the aubergine bruschetta and the local rosemary potatoes.
Arc of Flavours, Pollonia. A stunning breakfast spot and deli which homemade local products. Try their pasta, sweet treats and beauty products, all enjoyed in a shady garden covered in colourful flowers.
Gialos in Pollonia. A beachside restaurant which gets booked up in the evenings; reserve a spot to indulge in some seriously fresh dishes.
Fatses in Plaka. After watching sunset on the hilltop, stroll down and tuck into the most delicious stuffed aubergine. Don't miss the homemade lemonade.
Barriello in Tripiti. Sit outside on the balcony for the best sunset view, and enjoy homegrown ingredients. The owner Takis is always happy to share his personal recommendations.
Medousa Taverna, Mandrakia. A small seaside taverna in a fishing town, make sure you try their traditional fava.
Taverna Sirocco, Paliochori beach. This beachside tavern cooks your food in the heat of the sand, a unique experience.
Alevromylos. Of course, as mentioned above, this traditional Cycladian restaurant isn't to be missed. Do a cooking class there if you can!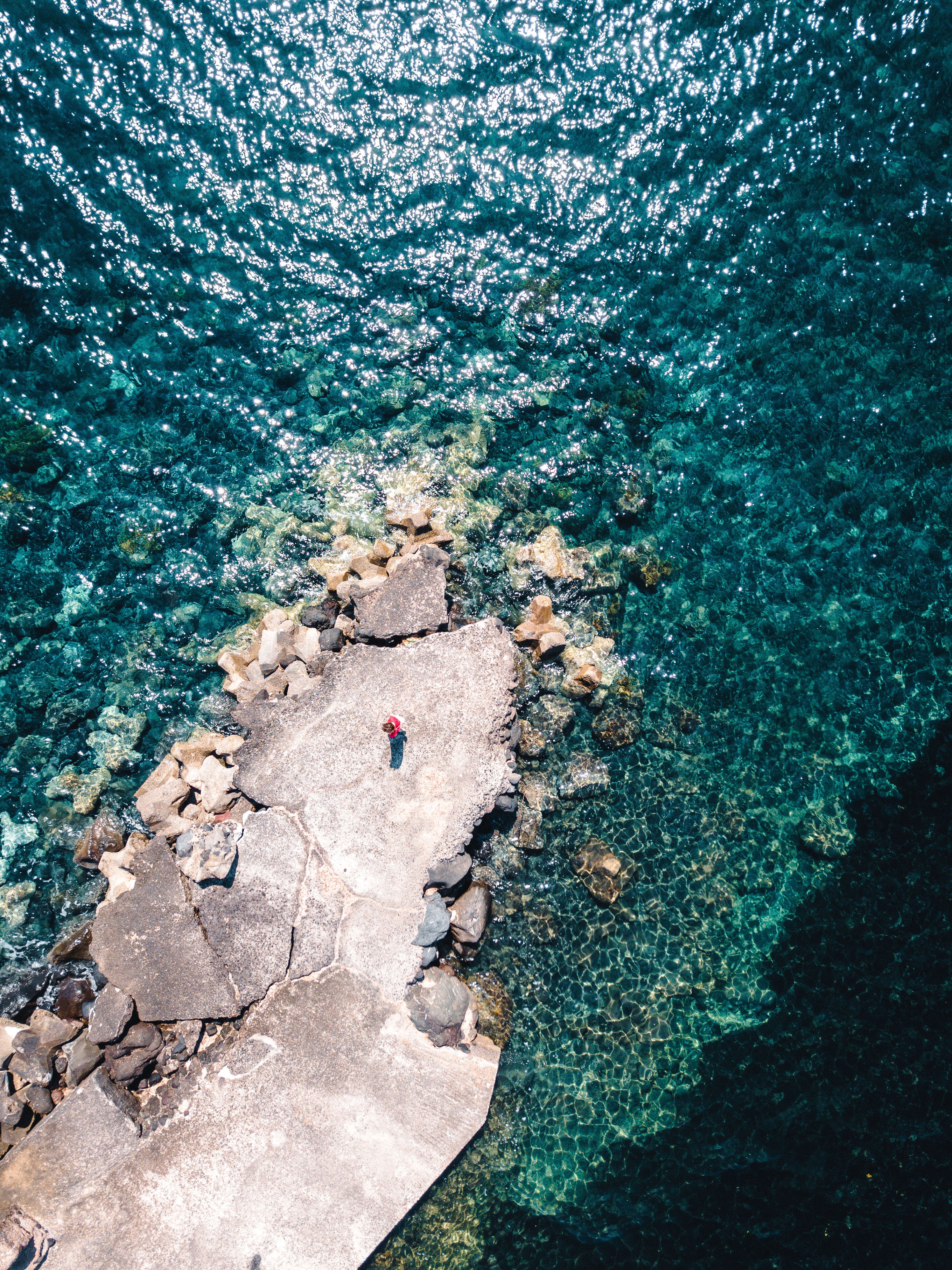 Hike Across The Local Landscape
We absolutely loved taking a 3 hour hike with Alternative Milos along the northern coastline of Milos. We stumbled upon numerous pristine beaches which we had completely to ourselves. In one small area we saw so many different landscapes and types of rock, due to the volcanic nature of the island; and there is no better way to see this than on foot. The perfect way to stay active but also take in the natural beauty of Milos. Be sure to wear a bikini underneath your hiking kit so you can go swimming along the way!
Walk Through Milos History
You simply have to visit the Theorycheia, the abandoned sulphur mines on the coast of Milos. A slightly bumpy drive will lead you to the most stunning views of this historic site. Once here you can walk through the old buildings and workshops, which were quite literally left overnight so are full of rusty tools and equipment! Be sure to head into the actual mines and look up at the roof to see the abundance of sulphur coming out of the rocks, and finish up by swimming on the nearby beach.
If you're a fan of history, Milos has numerous museums including a mining museum, war museum, folk and history museum and an archeological museum. We sadly didn't get a chance to explore these but they came highly recommended.
Wander Through The Local Villages
Milos is scattered with stunning whitewashed villages across its sloping landscape. Every single one is full of its own unique character and can be explored on foot, but these were my favourites:
Klima. This little seaside village is full of brightly coloured syrmata (traditional boat houses). Just up the hill are the famous Milos catacombs and Roman theatre.
Fishing Villages. Klima is the most popular and it is easy to see why, it is stunning. However, I enjoyed stumbling across numerous tiny fishing villages on the coastline of Milos, these are much smaller and more traditional than Klima; and of course much less busy. Just head off the beaten track and I guarantee you will find one.
Mandrakia. This tiny village is a perfect swimming spot with a sheltered cove, a scattering of rowing boats and a local taverna to grab a drink. Its quiet but beautiful, and a 20 minute coastal walk from the more busy Sarakiniko.
Plaka. Come here at night for the best view of sunset in the the beautiful capital of Milos.
Tripiti. A traditional village with the most gorgeous narrow streets and an incredible view for sunset. Relax and grab a cocktail.
Pollonia. A small tourist town with a peaceful beach, numerous local restaurants and a port where you can hop on a boat trip.
Beachside Yoga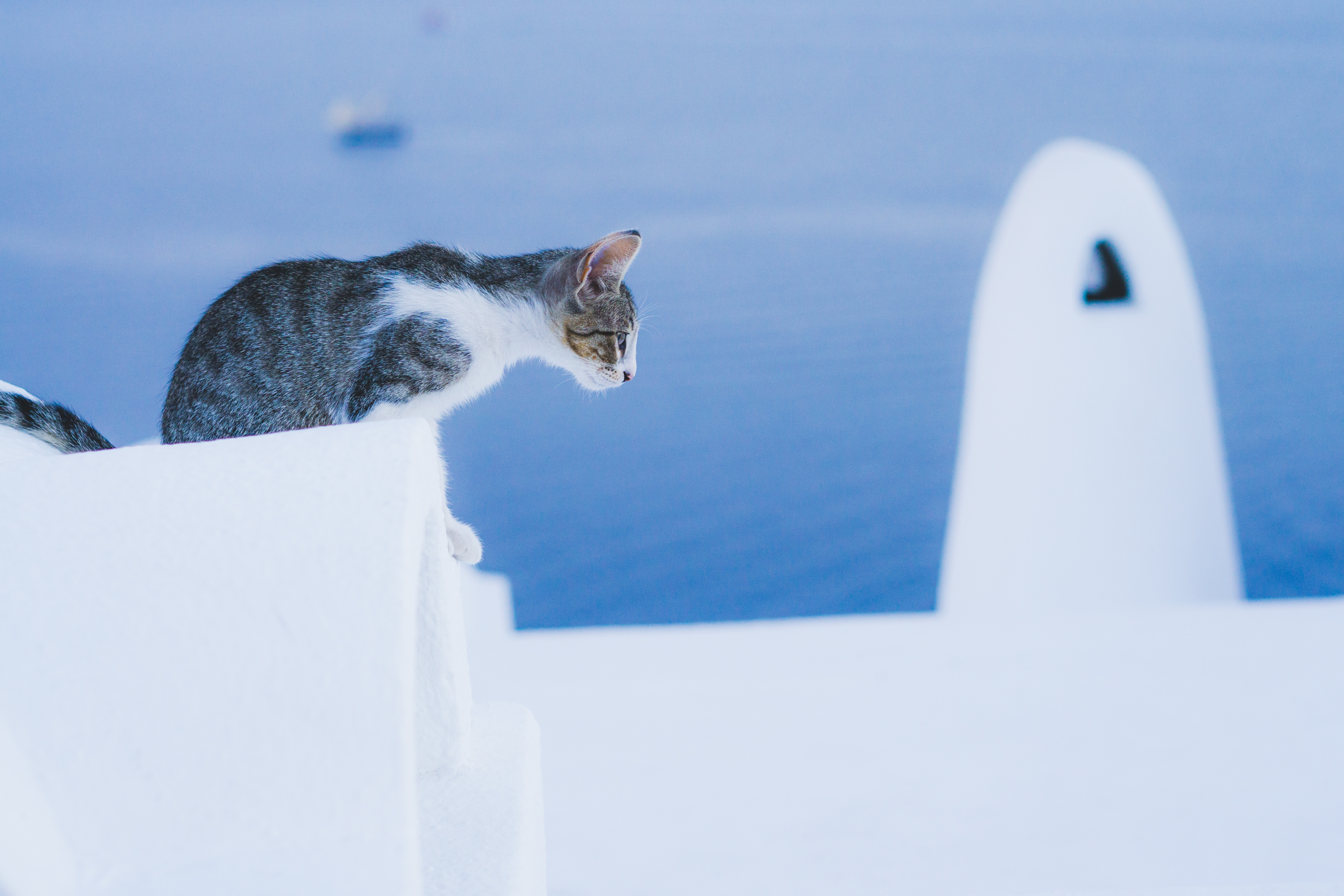 On our final evening we headed down to the beautiful town of Mandrakia and walked onto the smooth rocks next to the sea. Right here we did the most relaxing yoga class I have ever taken part in, nothing is more grounding that rocks beneath your feet, salt on your skin and waves crashing in your ears. It was the perfect way to end our trip. We used a company called Yoga Journey Milos and I can't recommend them enough.
Honestly, Milos has taken a piece of my heart. I am not someone who likes to return to the same place twice, I long to explore new destinations, but I could quite easily come back to Milos. I feel like I have only just scratched the surface of this Greek paradise. It is one of my favourite places I have visited in a very long time due to its authenticity and untouched beauty. I will most definitely be back.
Want to plan your trip to Milos? Click here.
Check out my Greek travel guides and videos in Athens (Blog/Video), Mykonos (Video 1/Video 2) and Tinos (Blog/Video).
Zanna xx