Norway is an underrated destination, especially during the winter "off-season" months. I recently ventured to the mountains for a weekend of adventures and it honestly blew me away. Instead of heading to the more popular destination of Oslo, we flew north to Bergen, the second largest city in Norway. It is a quiet spot, full of traditional Norwegian architecture and surrounded by seven mountains which are crying out to be explored. If you ever find yourself there, here are my top tips, tricks and recommendations.
Explore Bergen
The town itself is remarkably quiet for being the second largest city in such a huge country. However Norway as a whole has a population of 5 million, which is 4 million less than the 9 million population of the city of London alone!
We stayed in Bryggen, right in the centre of town, at Det Hanseatiske Hotel. This was the perfect location to explore the surrounding area. If it is raining, which is does a lot in Bergen, then head into the town centre. You will find a whole host of museums and art galleries, specifically street art galleries, which you can easily spend hours exploring. The local fish market is also famous for its fresh catches (not my cup of tea, but people seem to love it!) and the local shops are crammed with Nordic treats and unique homewares.
Top tip: Try to avoid taking taxis in Bergen as they are expensive. Local buses are much more affordable and go all over the city. Especially too and from the airport, you could save yourself £50 by getting the bus.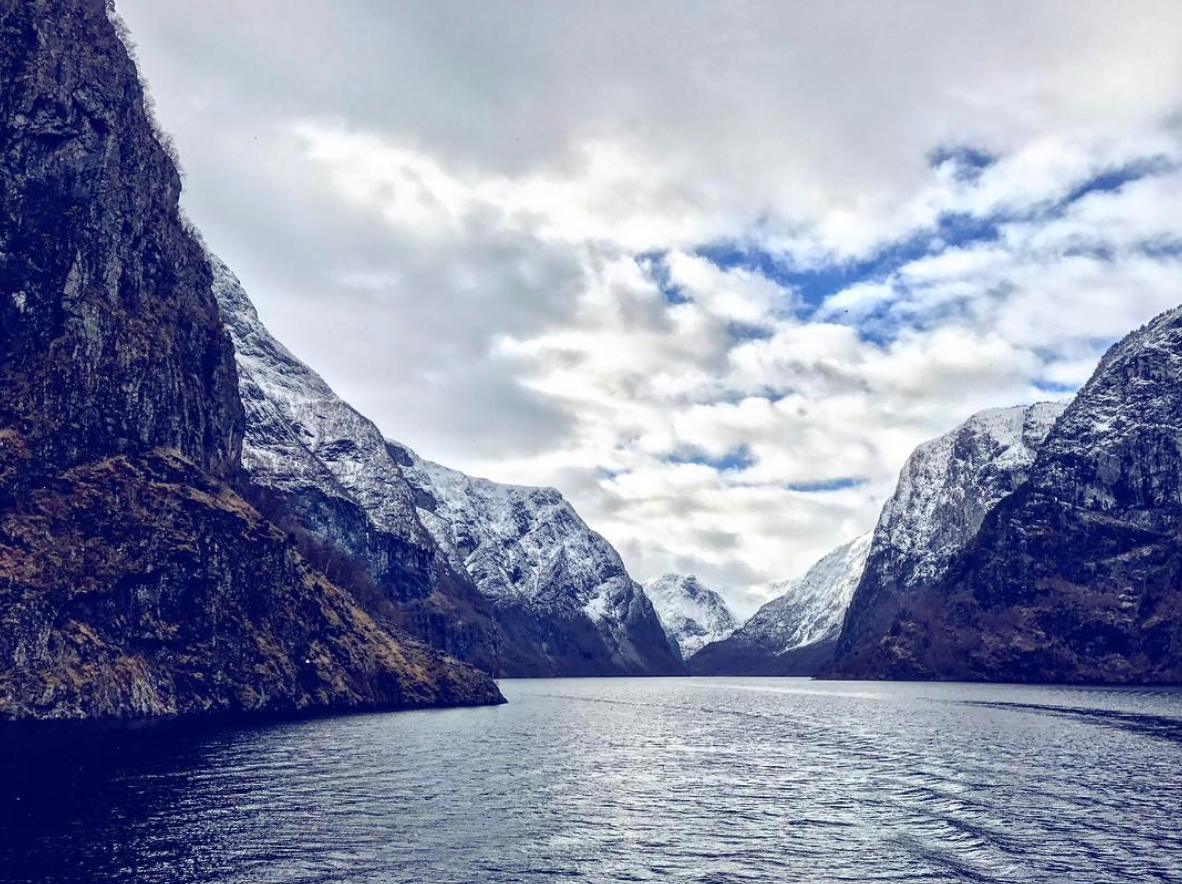 Hike
Bergen is surrounded by 7 mountains, take advantage of that! Get on your hiking gear and start climbing. We went up Mount Floyen, Mount Ulriken and Mount Stoltzekleiven in a single day; which is no mean feat! Although all three mountains were stunning, the highlight of the whole trip for us was the summit of Stoltzekleiven. Up here you can find the most picturesque lake I have ever seen; which is made even better by being covered in a blanket of fresh snow.At the summit there are a whole host of walking routes you can explore, each one more beautiful than the previous.
As well as climbing each mountain individually, you can also do full on treks from one to another. For example, the 5 hour hike from Floyen to Ulriken is known to be a fun physical challenge, especially in the snowy winter months!
Top tip: Wear the right kit. Although the locals seem to climb mountains in leggings and trainers, don't be tempted to do the same. The mountains are seriously tough, cold, snowy and wet. Make sure you're ready for that. I recommend wearing proper walking boots with a good grip (the descent can be steep and slippy), waterproof trousers, hats, gloves, a wind and waterproof jacket, and lots of layers. Trust me, you'll need them.
Eat
Bergen has been voted as one of the top food destinations in Norway, with a whole host of high quality restaurants which focus on local sourcing of ingredients. For dinner, our highlight was the 3 course tasting menu at Restaurant 1877. We also loved our meals at Colonialen (very posh 5 course tasting menu) and 26 North (their bread is ridiculously good). In the daytime, our highlight was shakshuka at Kafe Spesial which comes with perfectly baked pitta. Be sure to try their pistachio latte.
For coffee, we tried out a whole host of amazing little shops and cafes. Kaffeemisjonen offer every variety of coffee under the sun, and Bar Barista do an amazing mocha. We loved Det Lille Kaffekompaniet who served up delicious caffeine hits and the most incredible homemade granola with pistachio curd (I need to learn how to make that!).
On another note, Norway do damn good chocolate. Be sure to pop to the local supermarket and stock up while you're out there. The best known brand is Freia and we tried their whole range, literally. The highlight is just the plain old milk chocolate bar. It is one of the best ones I have ever tried. A true 10/10. I bought 5 bars to bring home!
Top tip: Food is Bergen can be pretty pricey, especially in the local shops and cafes. Be sure to budget wisely.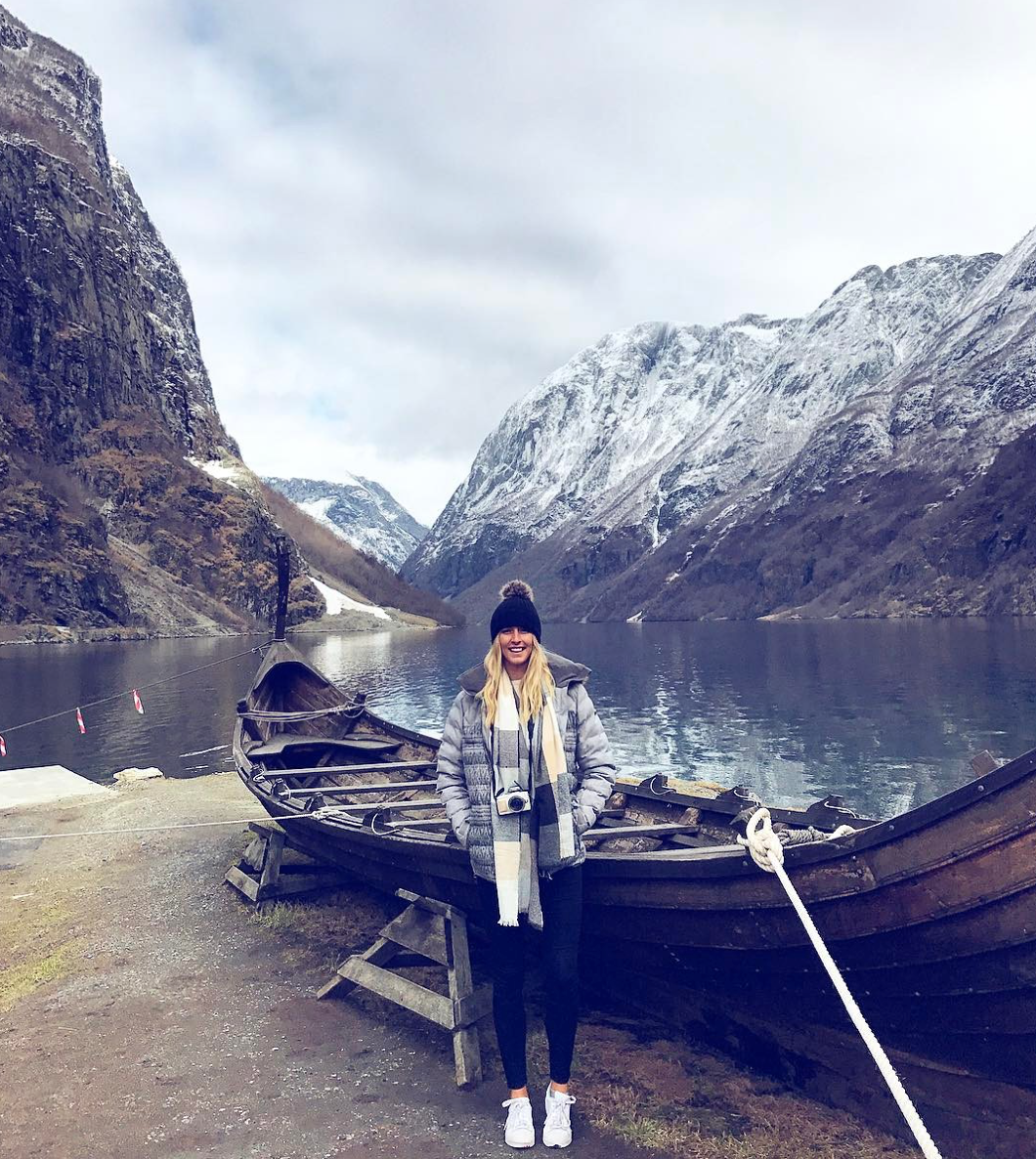 Take A Tour
Norway is beautiful, and you need to get outside of Bergen to see some of the best bits. We took the extremely popular Norway in a Nutshell tour. This allowed us to ride on local trains, drive along the edge of mountains and sail through the centre of stunning fjords. It is a full day experience and pretty intense. You're always on the move, but its a great way to see a lot of Norway if you're short on time. We loved it. However, it is important to note that it is all based on public transport though and their isn't much hiking or walking, which made me a bit fidgety. I wanted to explore on foot too!
Speaking on the Fjords. You must experience them. They were one of the highlights of the trip for us. Even if the Norway in a Nutshell tour doesn't sound up your street, book yourself on a half or full day Fjord boat tour. You wont regret it. There is nothing more stunning than slowly sailing across silky smooth water, between snow capped mountains and scenery that looks like it has been plucked from a postcard.
Top tip: Wrap up warm for the Fjord tours. The wind on the water carries a chill.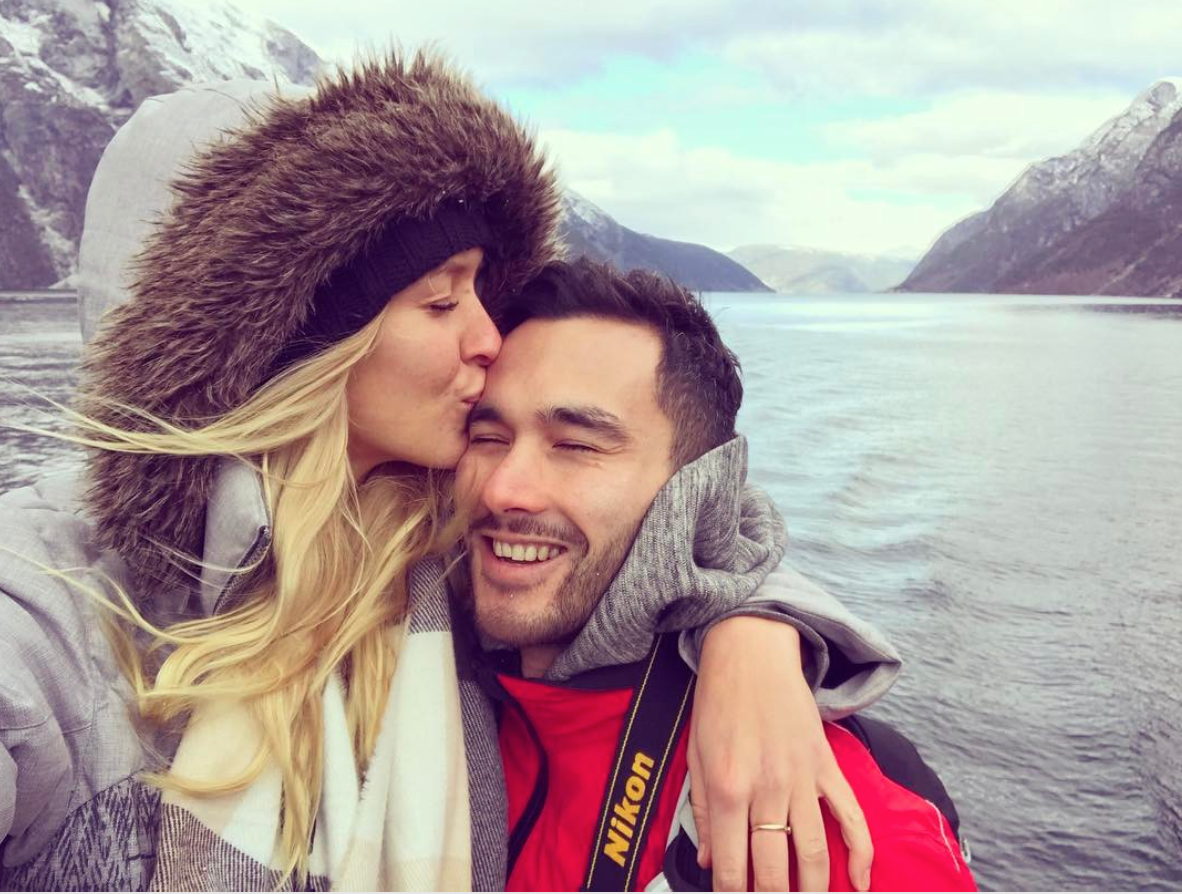 Bergen took my heart, and I will certainly be back. I loved experiencing it in the winter months. It was a wild and beautiful place. Our whole trip truly felt like an adventure. I would love to come back one day and experience it in the summer months, as I think it would feel like a completely different!
Zanna x