2022 Nepal Hiking Adventure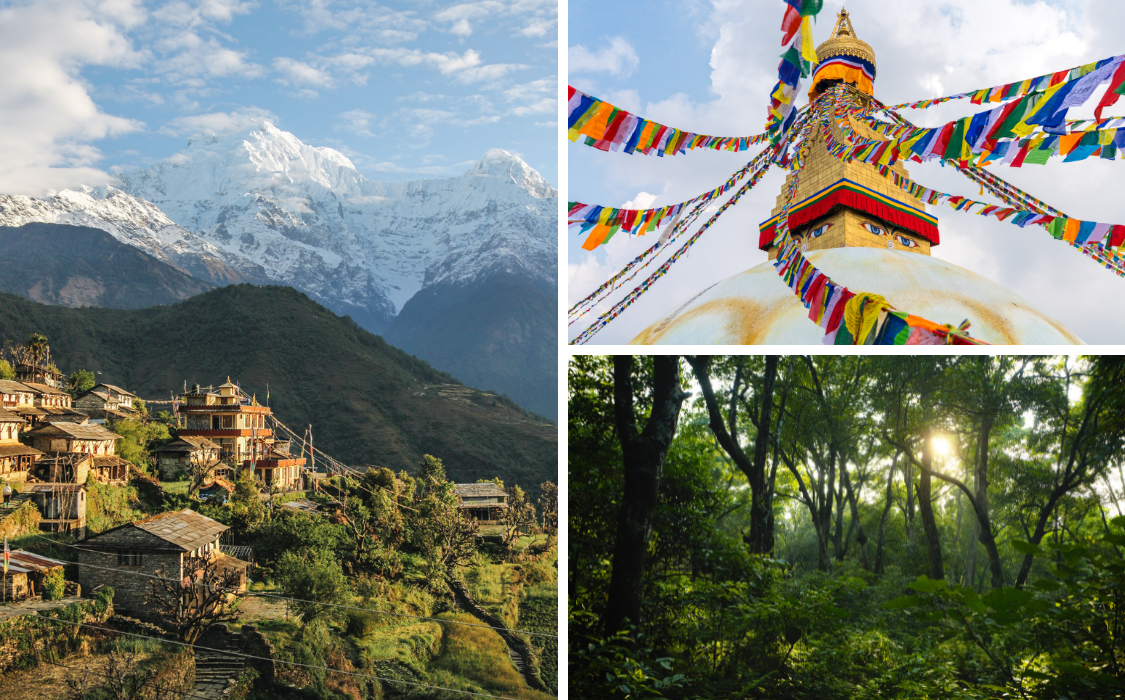 14 Days/ 13 Nights
29th October- 12th November 2022
SOLD OUT
Tour Highlights
Explore Kathmandu, visit its beautiful temples and take a local cooking class.
Take a 7 day trek through the stunning Annapurnas region of the Himalayas.
Sleep in remote tea houses and homestays in the heart of the mountains.
Experience UNESCO Chitwan National Park – including canoe rides and jeep safaris to see crocodiles, rhinos and elephants.
Step off the beaten path and truly immerse yourself in the Nepali culture.
Travel in an ethical and responsible way which supports the local community.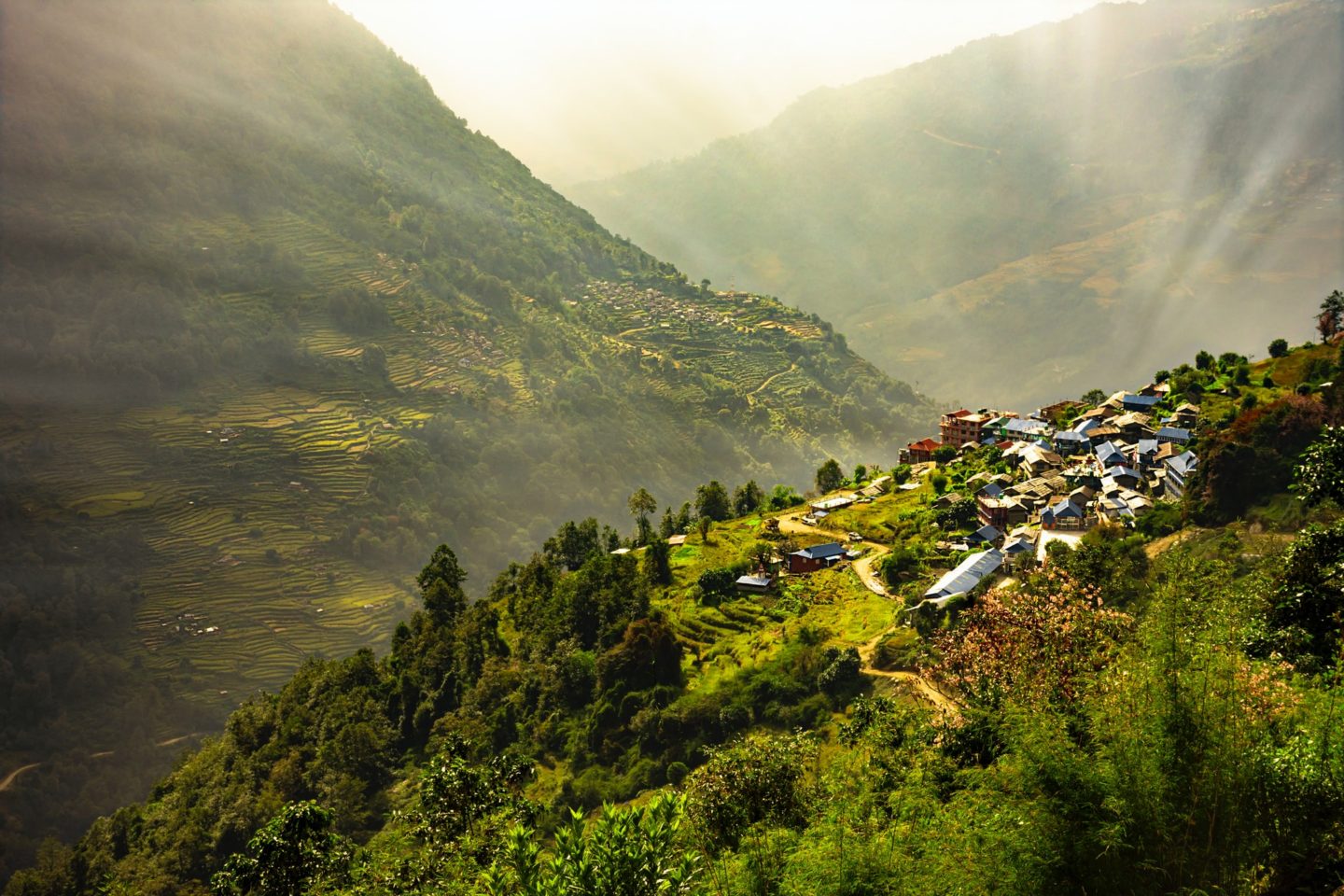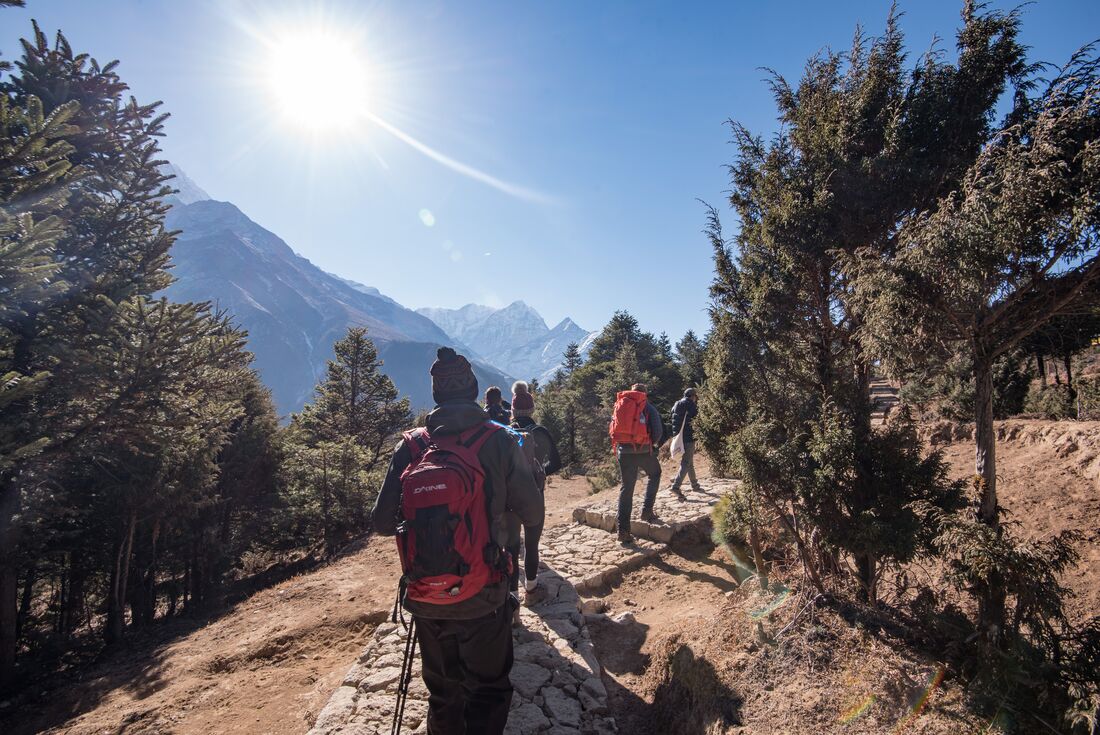 Nepal has been one of those places that I have dreamt of going to for a long time. Sadly, I had to cancel a group adventure trip I had planned in 2020 due to covid but I'm so pleased to say, I've now created an even better adventure with more hiking and a longer stay in this incredible country. Ethical and responsible tourism is at the forefront of my mind these days and working with Intrepid Travel we can support and experience local community projects. This Nepal adventure definitely ticks the boxes for how I want to explore the country and I'm hoping you'd like to come along with me!
The tour starts in Kathmandu where we will spend a couple of days taking in the culture, the temples and hidden gems around the capital. We will experience at the holy Hindu temple of Pashupatinath as well as visiting an Intrepid Foundation project for a cookery class with local women. We then fly to Pokhara to go lakeside for spectacular views of the Annapurnas. Here there is plenty to see and do with visits to a Hindu temple and a buddhist monastery before walking along the second longest lake in Nepal – Phewa Tal in the presence of one of the tallest mountains in the world, Annapurna 1.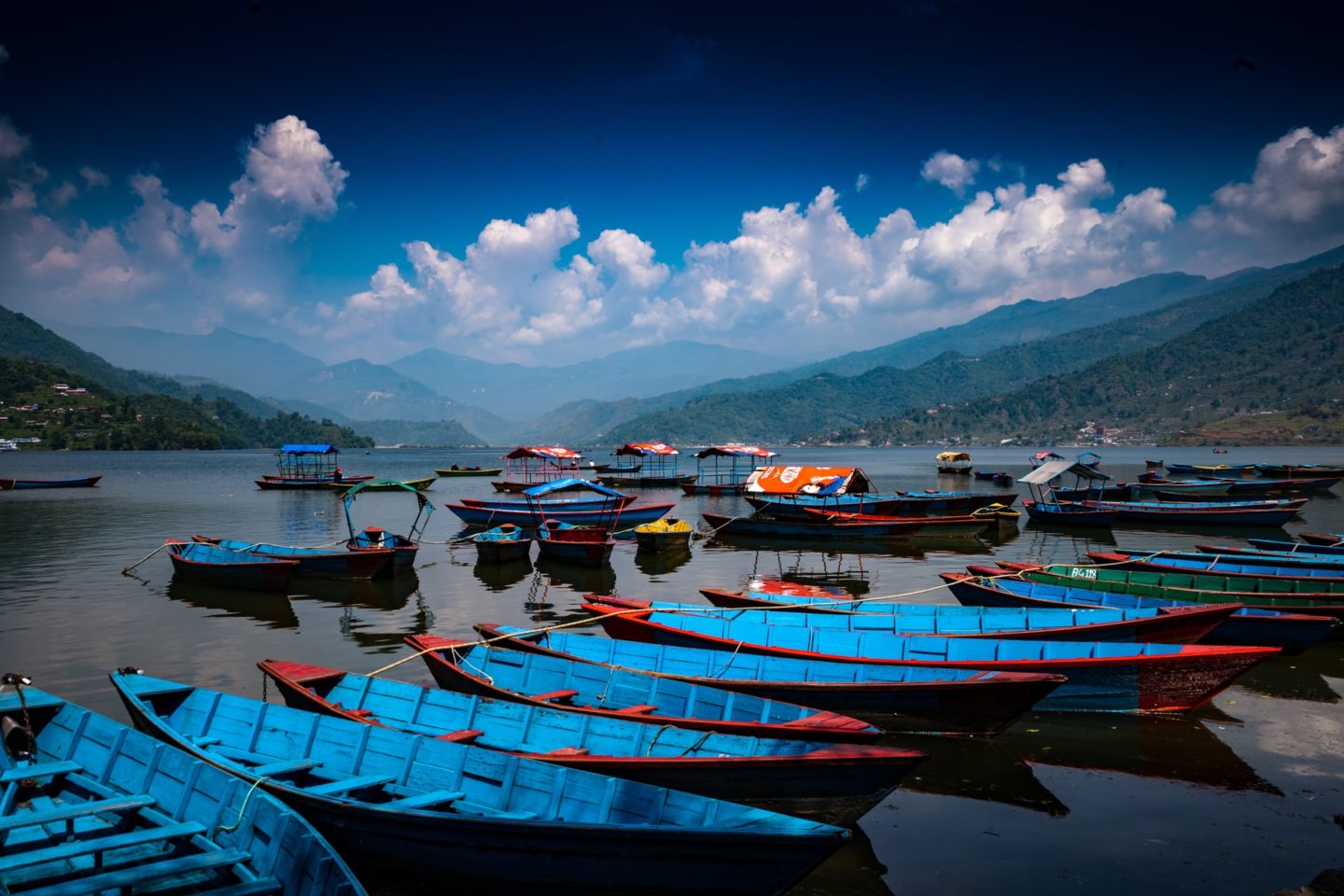 Then we begin our incredible 7 day trek through the Himalayas. We will hike through diverse landscapes, connect with friendly locals, as well as witness everything from glaciers, thundering waterfalls and icy rivers to terraced fields, alpine meadows and rhododendron forests – all set before a backdrop of snow-clad peaks. During this time you will be staying in rustic homestays and remote tea houses where you can soak up the rhythm of local life. At times the trekking will be demanding but rewarding, giving us beautiful 360 degree views of the Himalayas. In between our trekking there is plenty of time for relaxation and rest.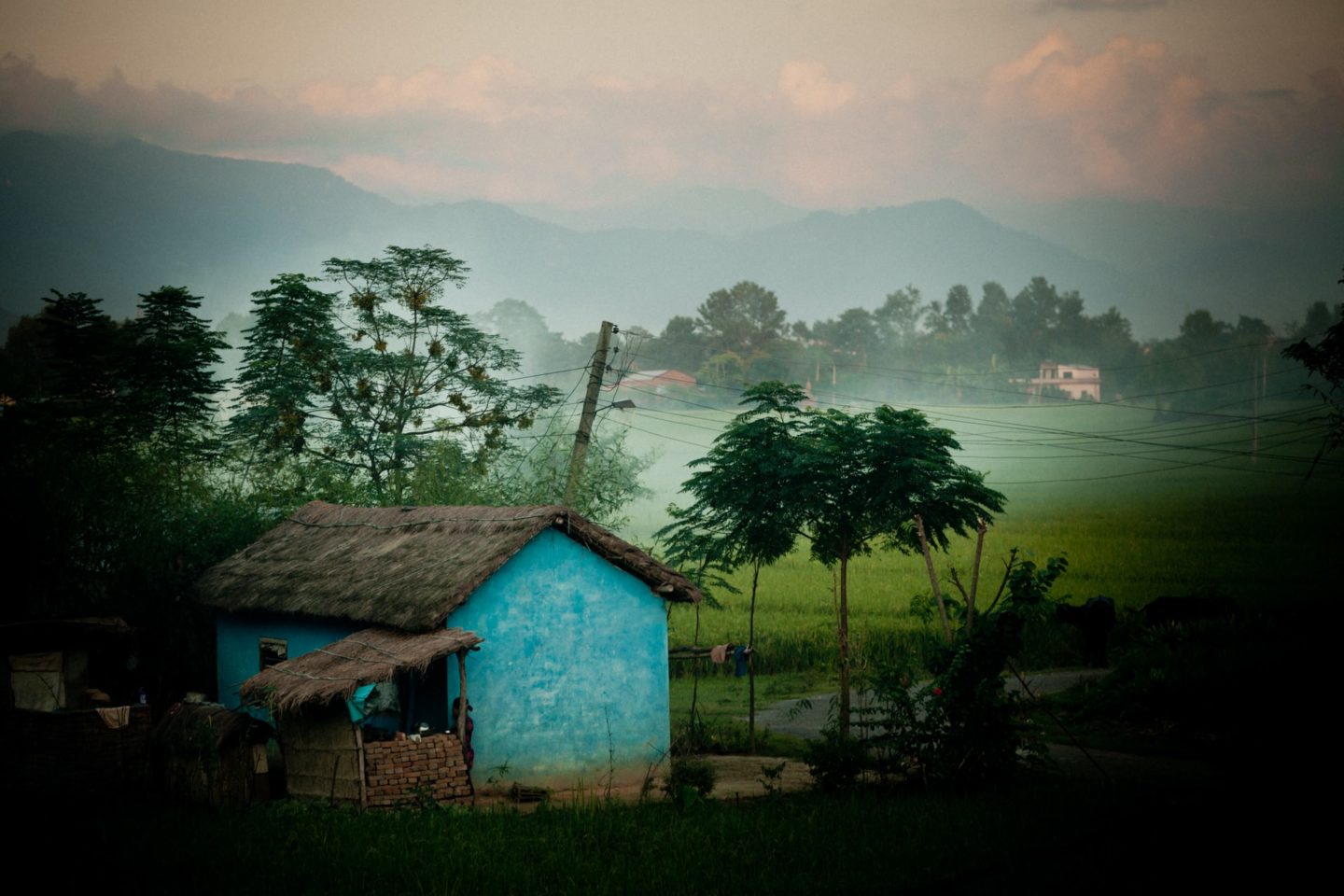 After the trek we head to the Chitwan National Park for two days of more gentle exploration. Chitwan is Nepal's first national park and a hub of natural beauty, a UNESCO heritage site and known as "the heart of the jungle". Here we will take canoe and jeep tours to see the abundance of wildlife which ranges from crocodiles and elephants to rhinos and tigers. As well as visiting local villages, connecting with the residents and immersing ourselves in their culture. To close the tour you will head back to Kathmandu for one final day of exploring at your leisure.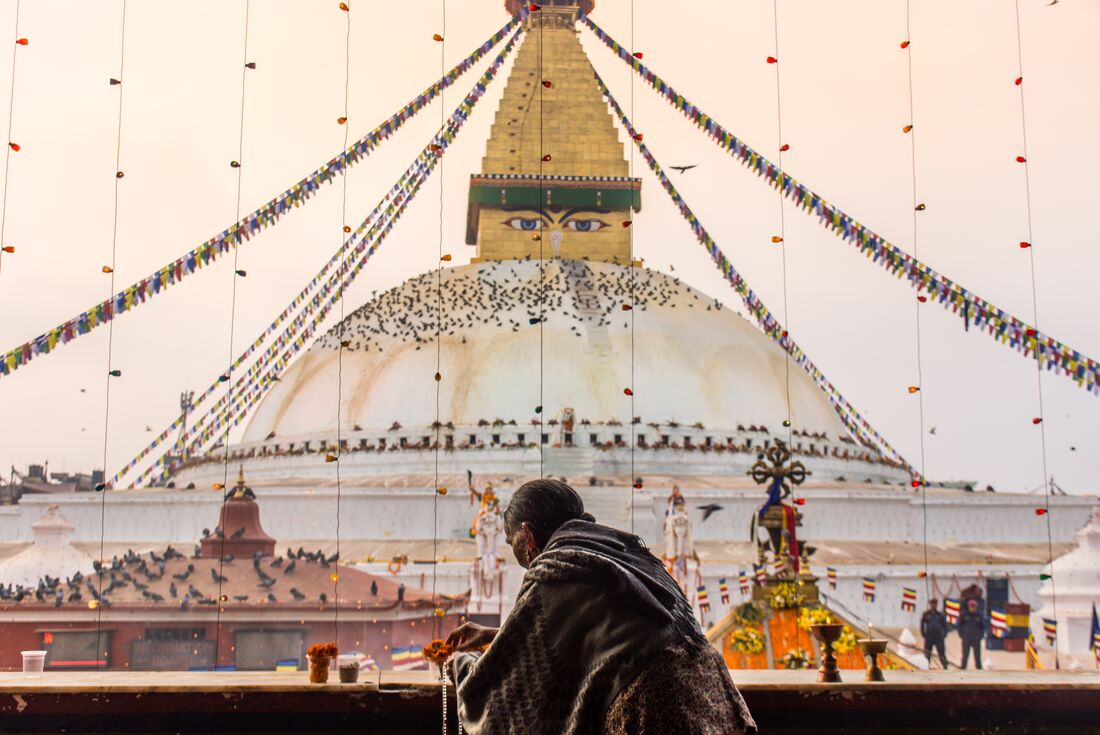 The full 14-day itinerary for the Nepal adventure is available to download. It includes essential day by day trip information as well as packing lists, medical notes and other helpful guidance.
Booking
For more information and to book your place you can email or call Intrepid Travel on 0203 308 9763.
About Intrepid Travel
I have researched long and hard to partner with a travel company who is recognised as a force for good. Intrepid Travel is part of the B-Corp movement, going through a rigorous process for certification and recognition for their positive impact on the planet and the local communities that they work within. It's an independently owned travel company that focus on sustainable, experience-rich travel, whilst operating a business with a purpose beyond profit. Read more about their Foundation here.