The Ultimate Dolomites Hiking Adventure with Zanna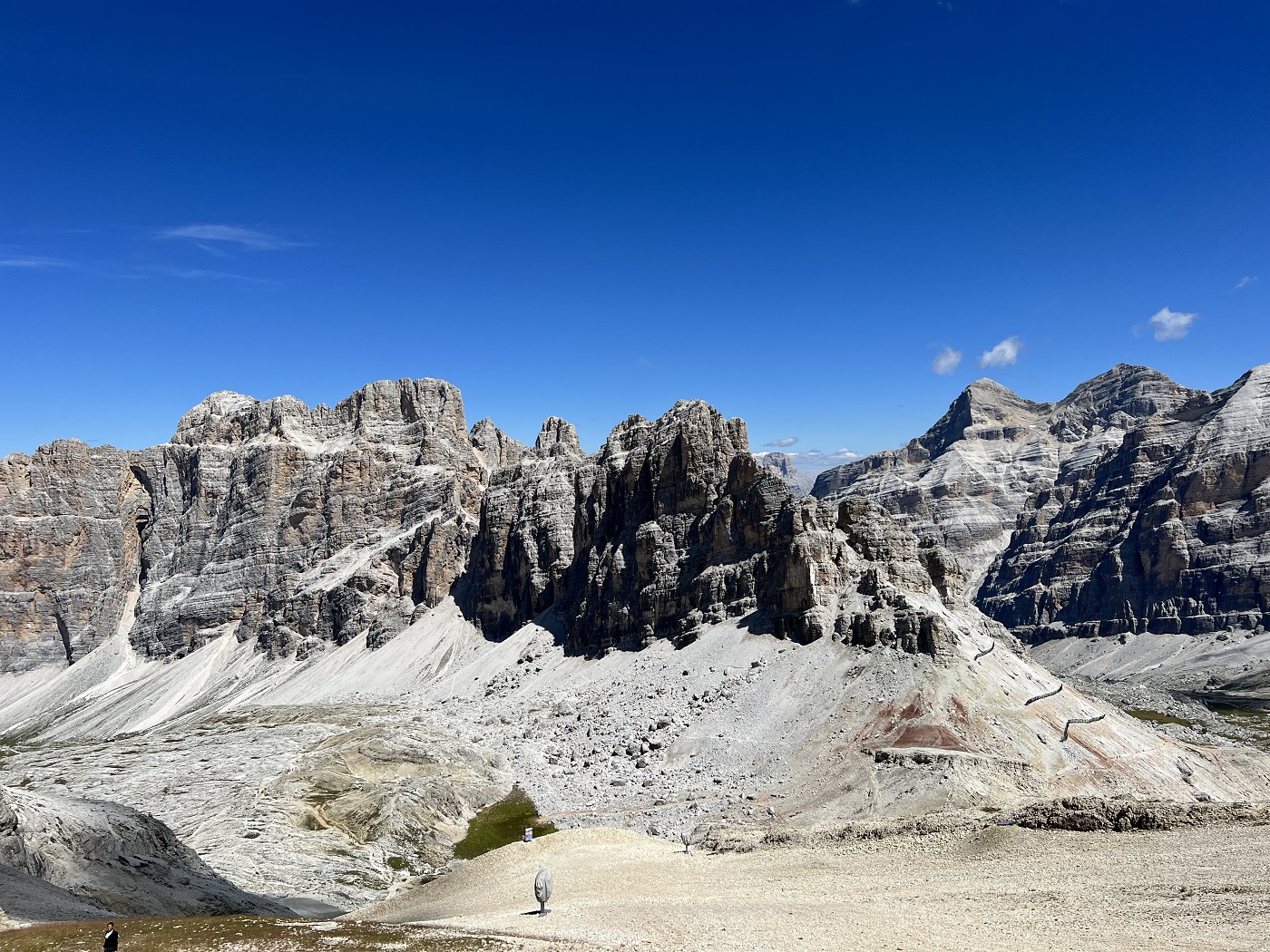 8 DAYS | 15th July – 22nd July 2023
Tour Highlights
The ultimate bucket list hiking destination with breathtaking scenery from start to finish in this UNESCO listed landscape
A truly unique itinerary curated by Zanna to ensure you experience the very best of this hiking paradise
Explore wild routes through dramatic spires and rugged rocks and lush alpine meadows
Hike the Three Peaks of Lavaredo – widely regarded as the best route in the Dolomites
Strudelkopf, Ampezzo Natural Park and Cinque Torri
Swim in pristine ice water lakes including Lago Federa and Lago di Brais
Plenty of time to explore local culture and fuel up on delicious Italian food.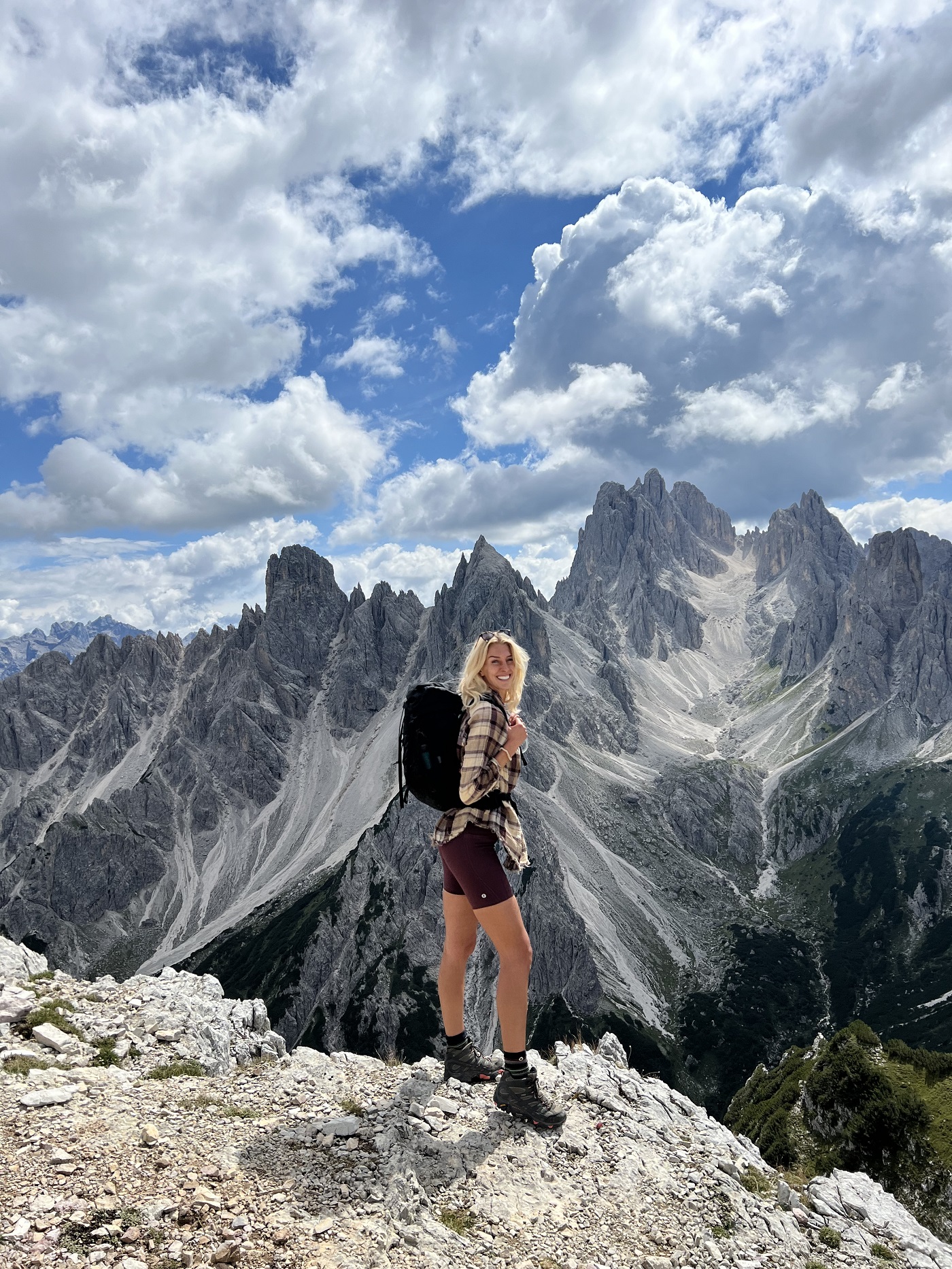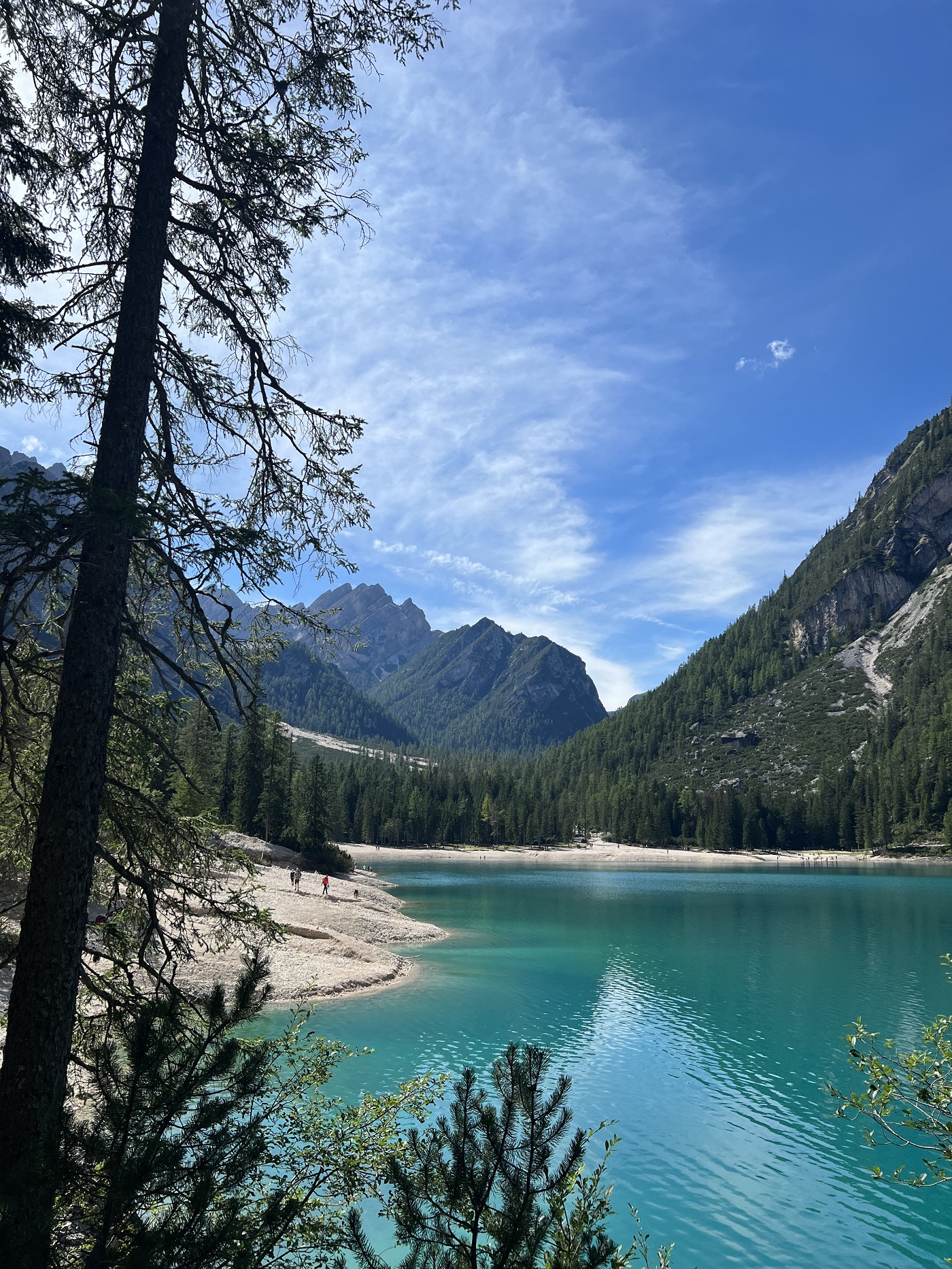 The Dolomites is hiking paradise and after I got to explore the area for the first time last August, I was determined to create my ultimate hiking adventure here. It is quite literally mind-blowing. Picturesque mountains with dramatic limestone peaks provide challenging hikes, jaw dropping viewpoints and idyllic spots to swim. This will easily make it into my top 5 hiking trips of all time. On a few days, we will be hiking on average 4-6 hours a day with elevation gain of up to 500 metres. Some of the hikes are not for the feint hearted, we're here to push ourselves and embrace the mountains and all they have to offer.
Flying into Venice, we drive directly north into the Italian Alps to the pretty town of Dobbiaco which will be our home for the next seven nights. Settle in to your hotel, get to know your fellow hikers over a welcome dinner and familiarise yourself with the green pastures, towering mountains and freshest air that surrounds you.
We head to Strudelkopf for the the first day of hiking. It's a short and sweet summit hike but most certainly one of the prettiest. We will be immersed in wildflower landscapes with your first views of the famous Tre Cime di Lavaredo. As we descend we will pass a number of mountain huts where we can try the locals favourite strudel – it would be rude not to, having just completed Strudelkopf.
The next day we start with a beautiful hike through the woods, to visit an alpine lake, Lago Federa, where we'll get close up views of Croda da Lago, and panoramic views of the Dolomites, the scenery is constantly changing, making this one of the most interesting trails in the area.
Day 4 and it's time to explore the Ampezzo Dolomites Natural Park. Just when you think it can't get any better – we throw in the epic Boite River and it's waterfalls. It's a big walking day with a good mix of lush pasture and steep slopes to get those views in. We'll take a picnic and will stop on the way, so there will be plenty of time to soak in the views and replenish energy. Cortina D'Ampezzo is a charming town and we get to stop off for a look around before heading home for the night.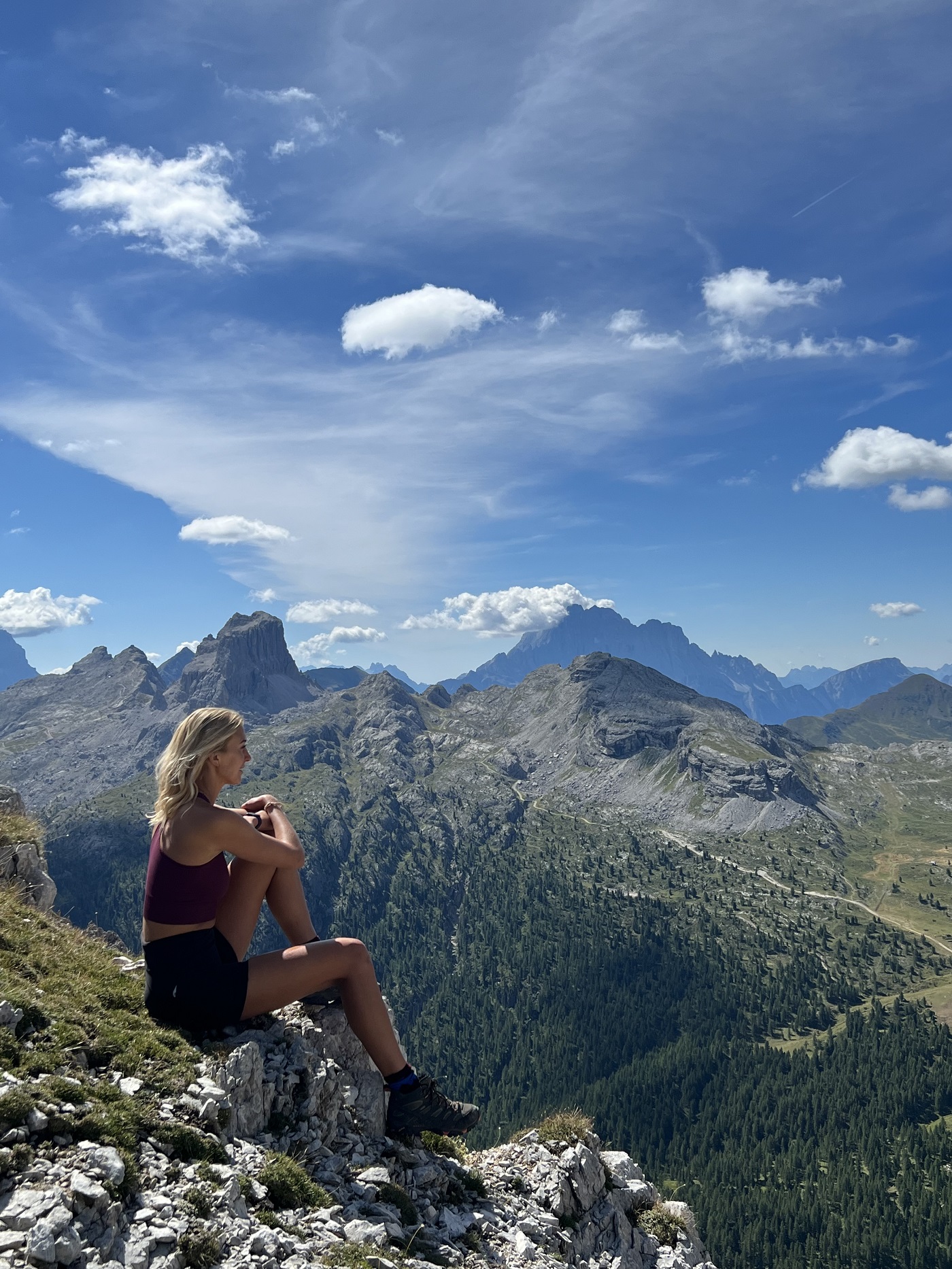 Half way through and we are going to have a slightly easier day on the legs as we have an epic hike coming. We will head to Lago di Brais to enjoy a leisurely day swimming and relaxing. If you prefer to keep moving you may also enjoy some sight seeing on level ground in the local alpine towns.
The Three Peaks of Lavaredo is famed for being the most scenic hike in the Dolomites. The loop trail will take in Rifugio Locatelli which has a fantastic view of Laghi dei Piani. This is an all day excursion and the hike itself is 11km. Have your camera at the ready as we will be making some special memories on this day that include Candini di Misurina.
The final excursion takes in the Cinque Torri (five towers), one of the most recognisable rock formations in the Dolomites. It's popular for both hikers and rock climbers but it's also an open air First World War museum and you can see dugouts and trenches along the way. Dependent on how are legs are fairing, we can extend the trails to take in some more jaw dropping views. In the afternoon we'll swim and then head back to base to share our final evening together and a farewell meal.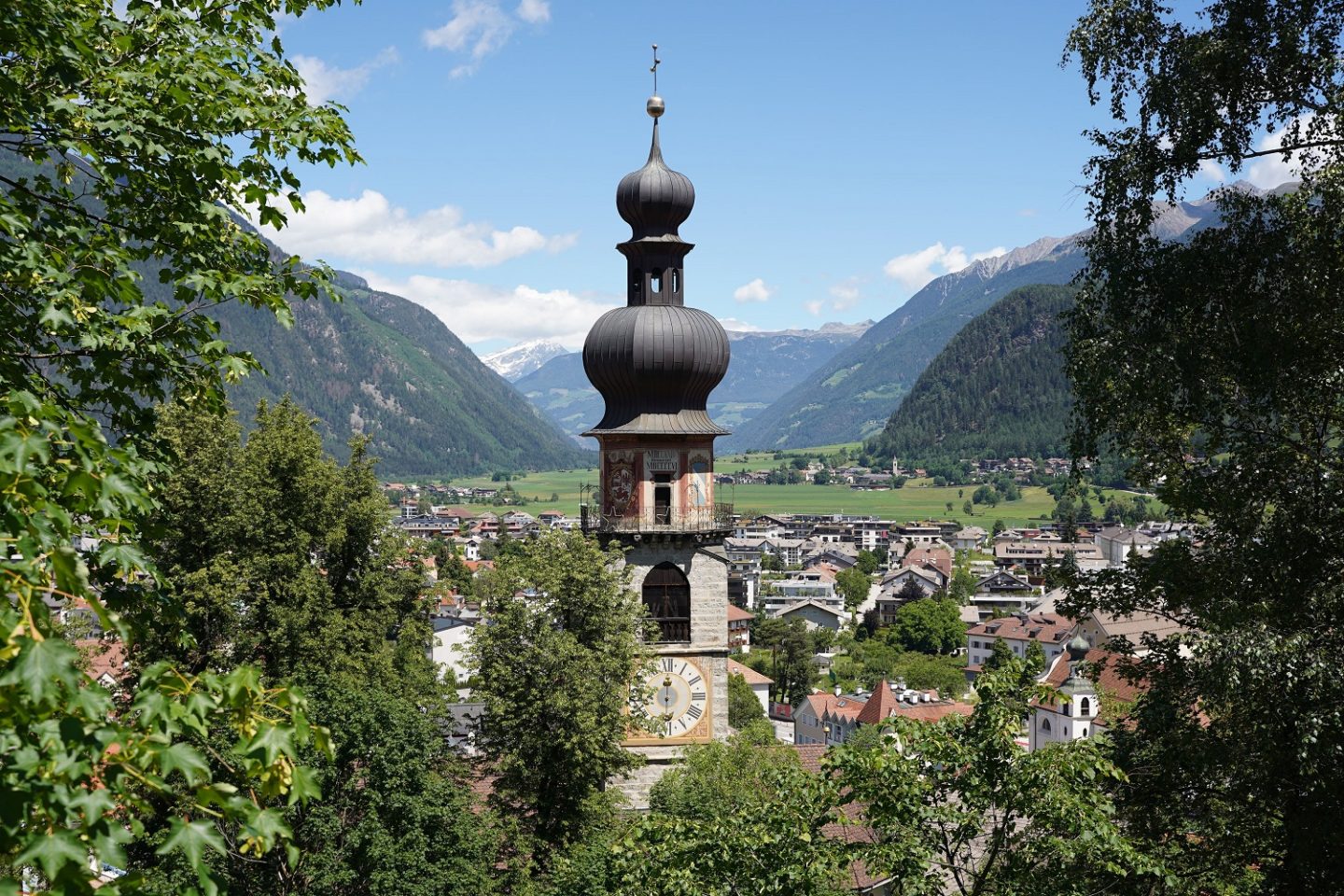 Hiking is on the itinerary most days. At times there will be some clambering over rocks and you'll need a good level of fitness for the adventure. The price above does not include flights as we wanted to give you the option of where to fly from. As a guide, there are direct flights to London to Venice from £150. If you are happy to shop around there are definitely bargains to be had. Intrepid Travel will be on hand to help you throughout the booking process and will happily organise flights for you if required.
July is a great time to visit in terms of the local weather. Whilst they say that you should always prepare for four seasons in one day when in the Dolomites, the average temperature should generally be 20-25 degrees. The higher you climb into the mountains, there is more chance of rain and cooler temperatures. We will endeavor to have options for all dietary requirements.
ITINERARY
The full 8-day itinerary for the Ultimate Dolomites Hiking Adventure is available to download. It includes essential day by day trip information as well as packing lists, medical notes and other helpful guidance.
BOOKING
Intrepid Travel are looking after the booking process, to register your interest, ask questions and book your place you can email or call Intrepid Travel on 0203 308 9763.
ABOUT INTREPID TRAVEL
I have researched long and hard to partner with a travel company who is recognised as a force for good. Intrepid Travel is part of the B-Corp movement, going through a rigorous process for certification and recognition for their positive impact on the planet and the local communities that they work within. It's an independently owned travel company that focus on sustainable, experience-rich travel, whilst operating a business with a purpose beyond profit. Read more about their Foundation here.