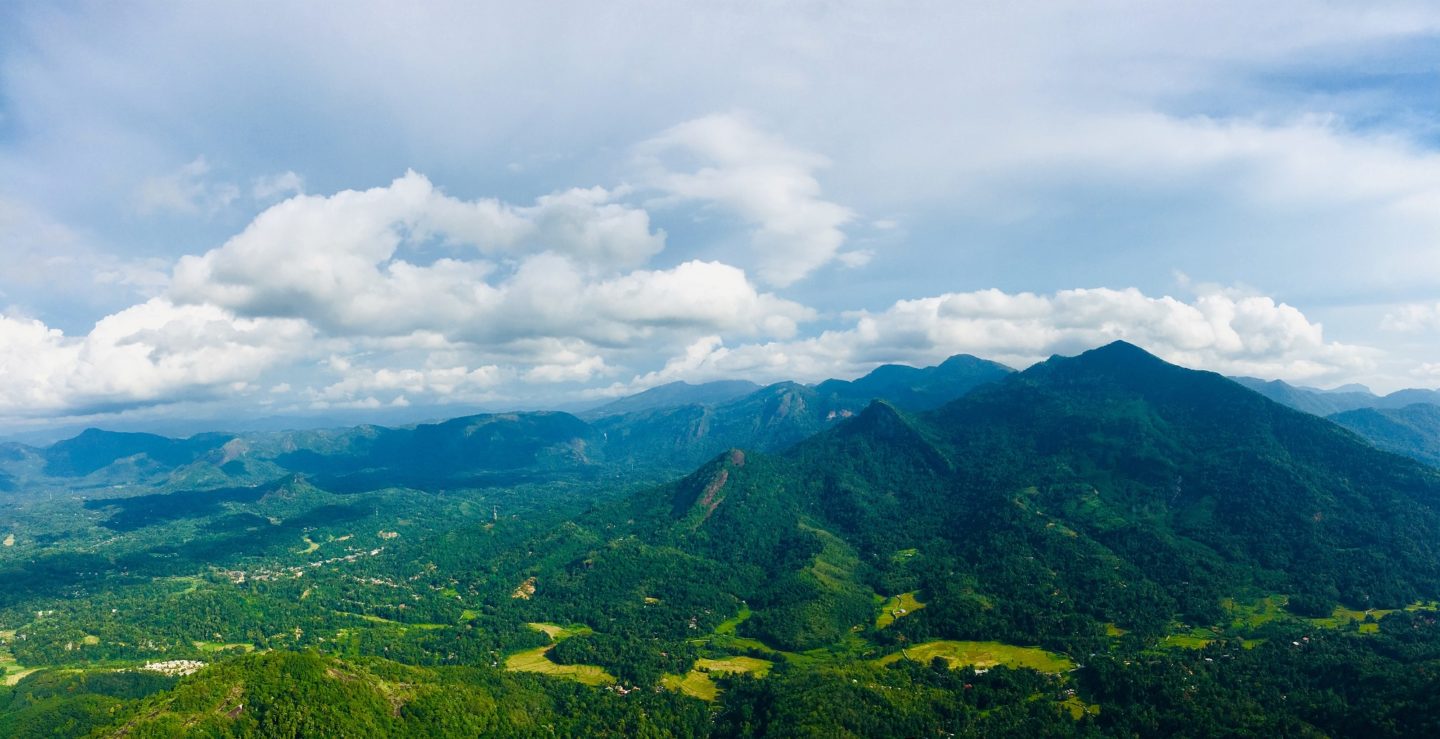 2023 SRI LANKA HIKING ADVENTURE WITH ZANNA
10 days / 9 nights
30th November- 9th December 2023
SOLD OUT
TOUR HIGHLIGHTS
From rainforests to tea plantations, riverbanks to jungles – if you like your scenery lush and green, this is the adventure for you.
Wildlife a plenty, your chance to get up close to Sri Lankan elephants whilst on safari in Udawalawe National Park and Sinharaja Rainforest – a UNESCO World Heritage Site.
Hikes include vast waterfalls, natural pools, tea terraces and mountainous landscapes.
Get your kicks with white water rafting, zip wires and off-roading.

Unwind on the sandy beaches of Negombo and Kulutara, where the waters are clear and warm, and monkeys play in the swaying palms that line the shores.

Enjoy local cuisine, sampling the rich scents, spices and Sri Lankan flavours throughout the trip.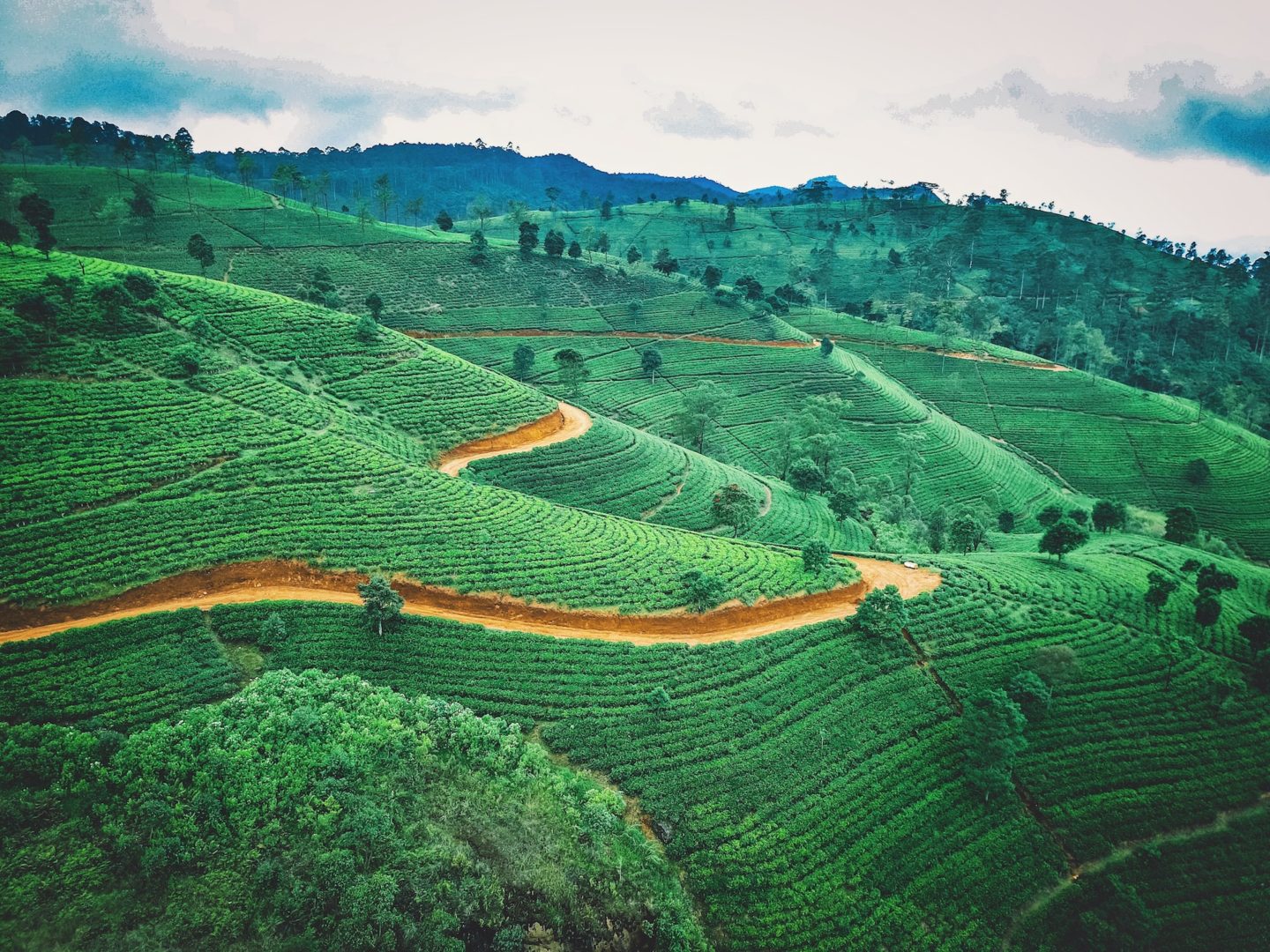 We start off in Negombo, a modest coastal and fishing town not far from the airport with plenty of sandy beaches. Settle in, watch life go by, and perhaps explore a little ahead of your welcome dinner at a local restaurant, where we will get to know our fellow adventurers and prepare for the incredible journey that lies ahead.
We get going early the next day – and head to Nuwara Eliya. Nicknamed the "Little England" of Sri Lanka, located in the misty hills of central Sri Lanka, it once was a retreat for colonial planters and the high society of tea production. The cooler climate makes it the perfect territory for extensive tea plantations and offers incredible views. On the way we stop for our first adrenaline fix – white water rafting at Kitulgala on the Kelani River. The bubbling rapids are intertwined with several opportunities to enjoy the stunning scenery of Kitulgala's riverbank, fringed by tall, beautiful bamboo trees.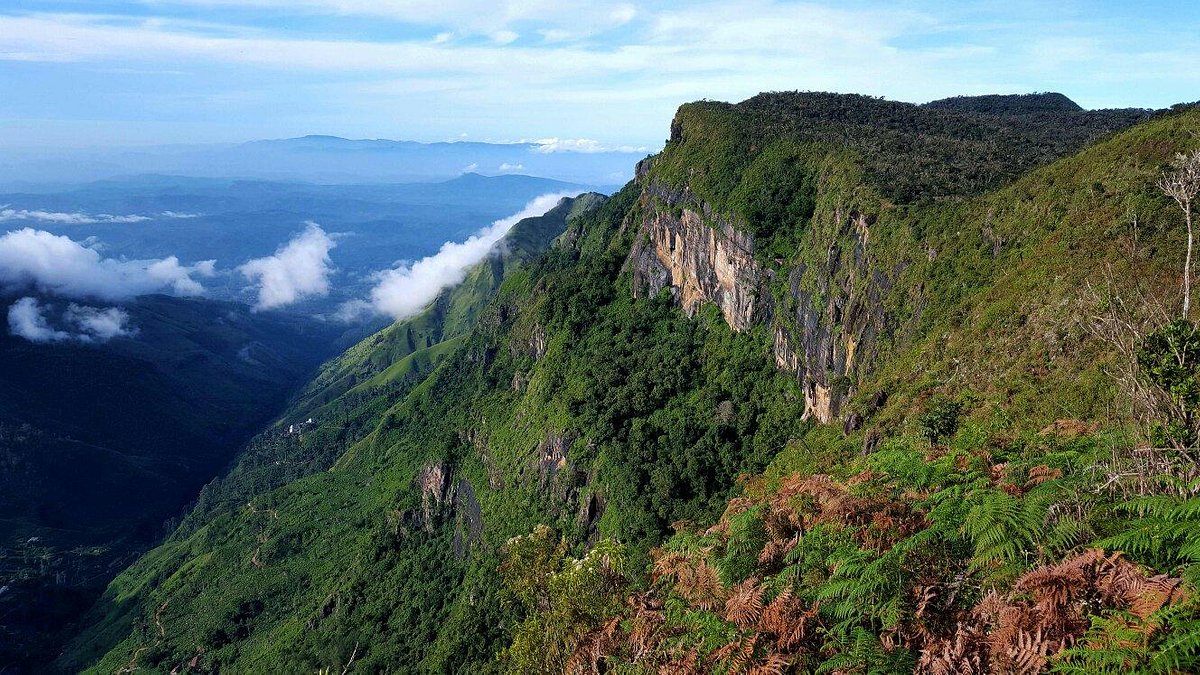 It's an early start for one of the most beautiful and varied hikes you can do in this incredible
country. Arriving at daybreak in the early morning mist, with deer grazing in the long grass, we are at World's End in the Horton Plains. Whilst this is one of the most beautiful sights with a carpet of cloud underneath, we are going to see even more incredible and varied scenery today.
Onwards to Ella, a place where Sri Lanka's colonial heritage coexists with its rich Sinhalese and
Tamil culture, and where we get on board the Mega ZipLine at Mini Adam's Peak. We'll fly over iconic tea estates and lush greenery overlooking the famous Ella Gap, providing a bird's-eye view of the beautiful hills of the island. We can also try a little off-roading across all terrain types, with hills and slopes through tea fields, jungles, and passing picture-perfect viewpoints of the beautiful Ella Gap and the iconic "Ravana Lookout".
The next day, we head to Makulella for a moderately challenging hike to St.Catherine. These are trails less trodden as we immerse ourselves within lush tea plantations. Relax in a beautiful hotel in the hills ahead of a waterfall adventure the next day.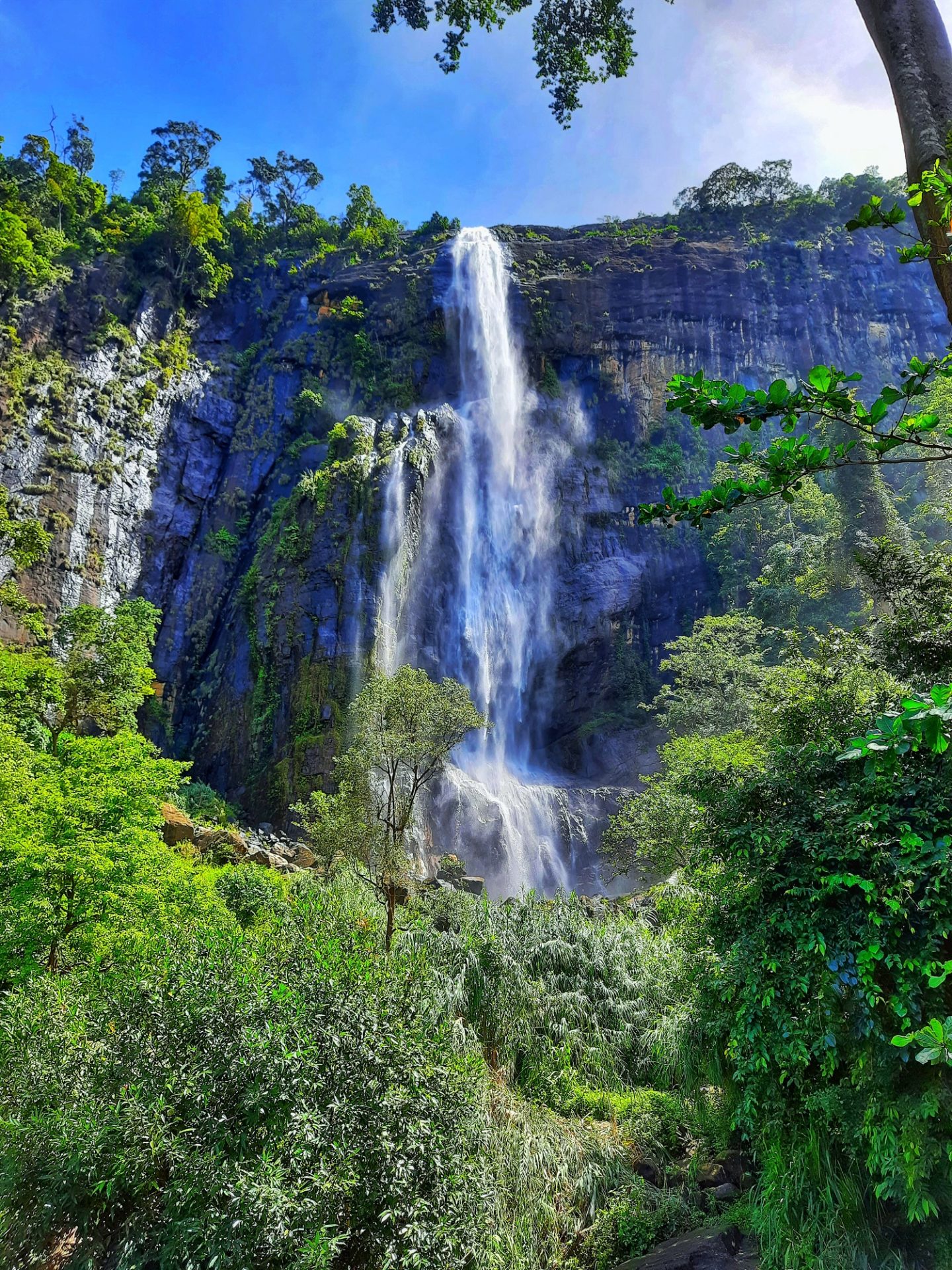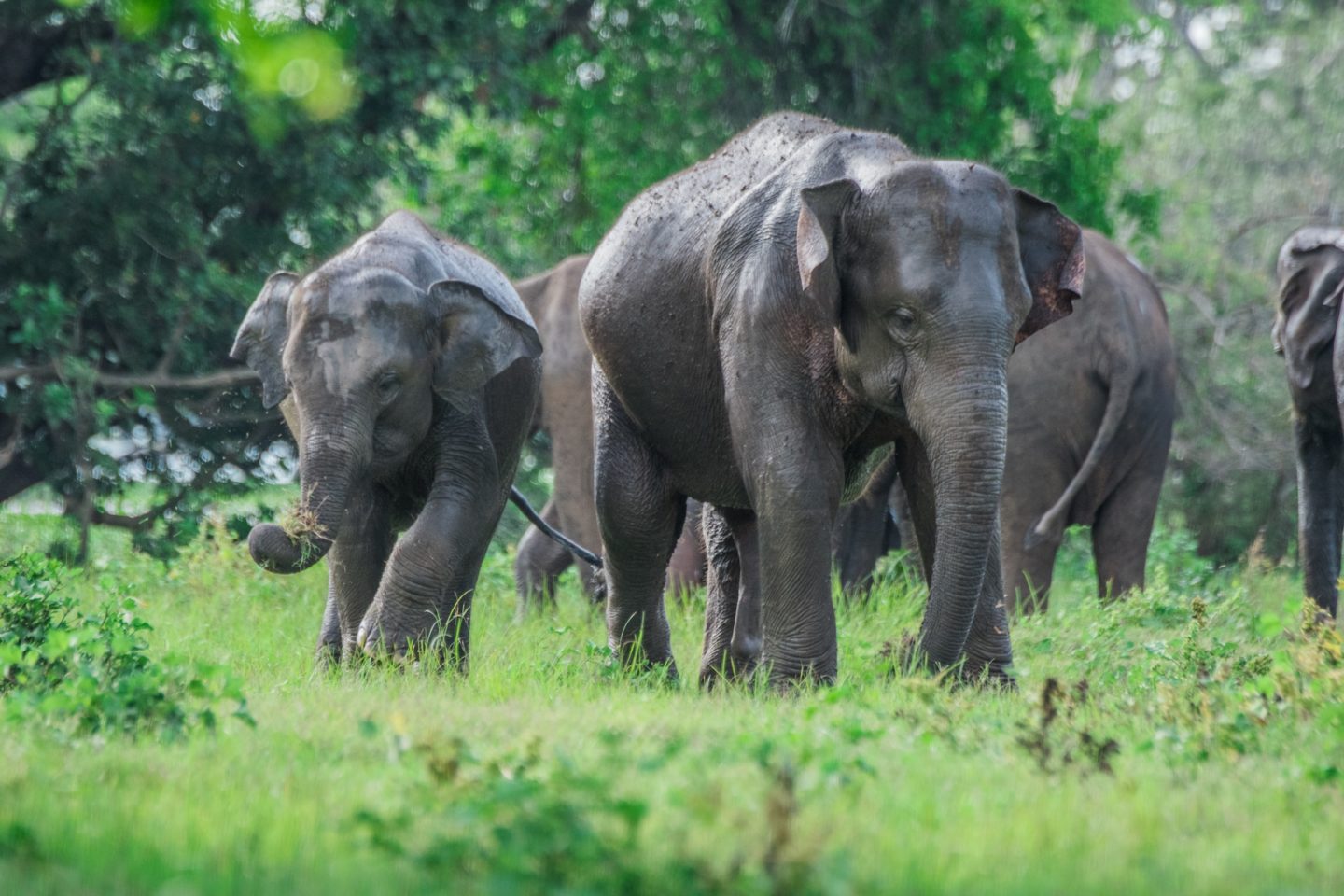 Sri Lanka is famed for it's stunning water features and we get to hike up to the Upper Diyaluma Falls, the 2nd highest waterfall in Sri Lanka which offers spectacular views once you reach the top. We'll encounter several more waterfalls and natural pools that we will relax in along the way. An afternoon hike takes us from Adisham Bungalow to Idalgashinna, it's going to be quite the day.
We say farewell to hill country and onwards to Udawalawe, where you will get the chance to spot Asian elephants. An afternoon Wildlife Jeep Safari at the Udawalawe National Park, gets us up close and personal with water birds and herds of elephants as well as potential sightings of leopards, crocodiles, water buffalo and deer. After the safari we head back to a safari camp for a BBQ dinner.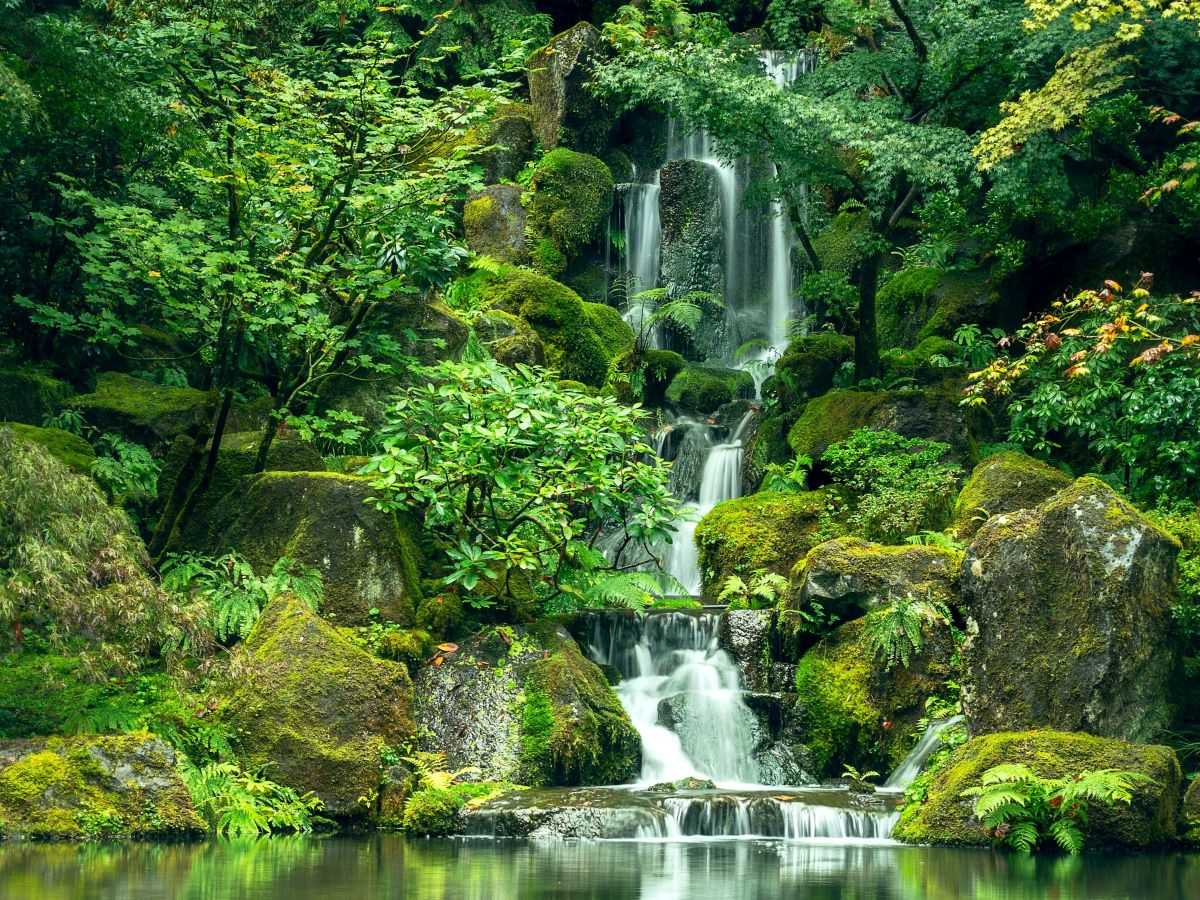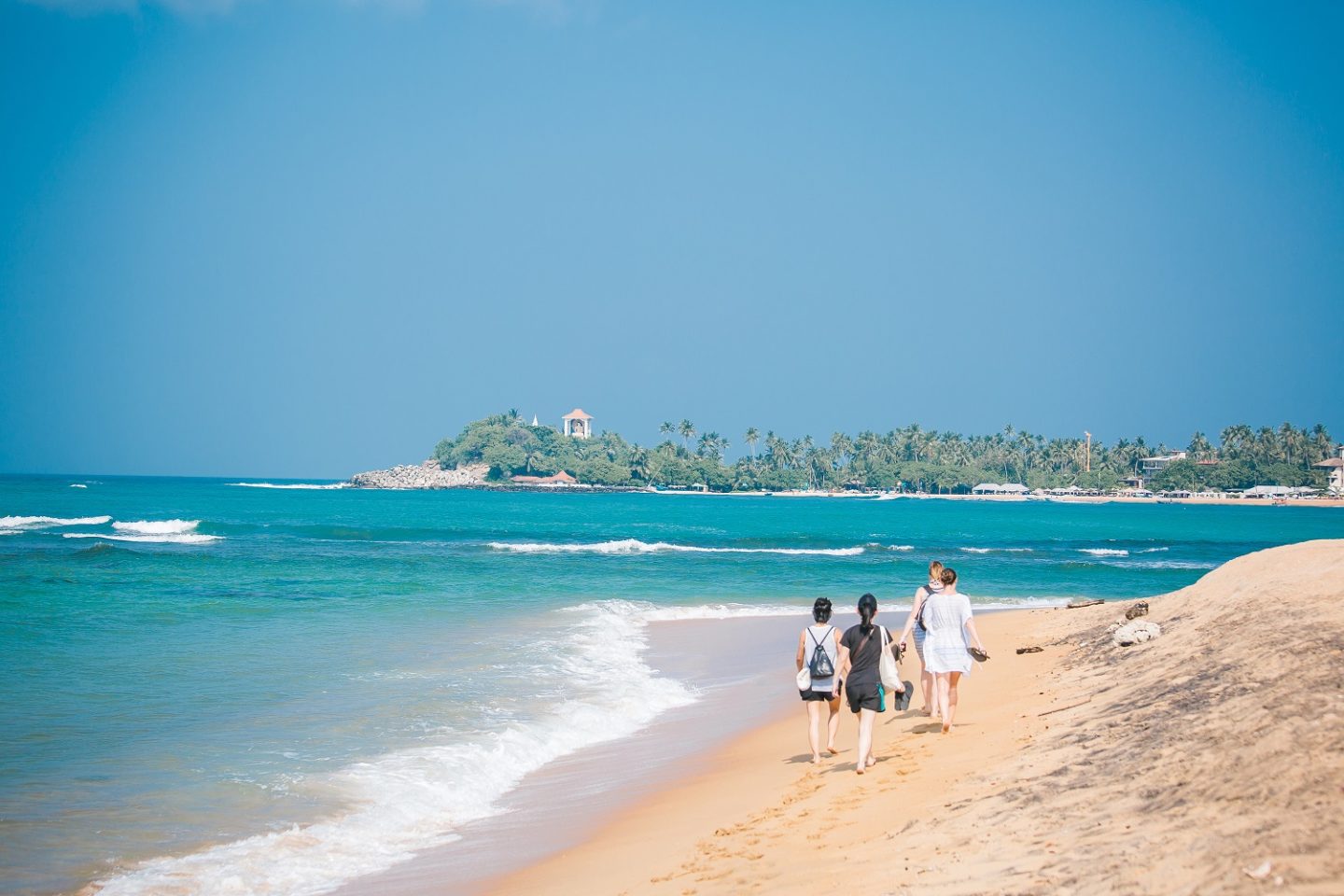 From the camp, there's an option to take a Wildlife Jeep Safari to Udawalawe National Park to look for elephants, participating will require a wake-up call of around 4.30 am. Head back to camp and fill up on a hearty meal before we take a 5km village walk through the rustic rural community of Udawalawe where we'll see rice fields, vegetable farms, local fishermen and a brick maker.
Rest up before we head to Sinharaja, a world-renowned rain forest, a UNESCO world heritage site and biosphere reserve. Here we will spend the day trekking, seeing amazing flora and wildlife including rare birds. It's a 28km trek and we will be accompanied by an expert to make sure we don't miss a thing on this extraordinary adventure.
We say goodbye to Sinharaja and proceed south to the beach town of Kalutara to end the holiday. It's known for producing some of Sri Lanka's best mangosteens, once you've had your fill of this purple-coloured fruit head to the beach for a day of relaxation. Watersports are available if you're not ready to sit still. Our final night together will be the perfect opportunity to re-live our adventure at a farewell dinner. Dependent on everyone's flight times the next day a long lazy breakfast and catching a few final rays might be on the cards before heading back to the Christmas run-up. Sounds like the perfect re-set and recharge at the end of 2023. Are you coming?
ITINERARY
The full 10-day itinerary for the Sri Lankan adventure is available to download. It includes essential day-by-day trip information with walking distances and times, as well as packing lists, medical notes and other helpful guidance.
This is an active adventure where you will need a decent standard of fitness. Some days we will hike up to 8 hours. Some of the hikes will have steep inclines.
The Intrepid Team is able to advise you on suitable flights.
ABOUT INTREPID TRAVEL
I have researched long and hard to partner with a travel company who is recognised as a force for good. Intrepid Travel is part of the B-Corp movement, going through a rigorous process for certification and recognition for their positive impact on the planet and the local communities that they work within. It's an independently owned travel company that focus on sustainable, experience-rich travel, whilst operating a business with a purpose beyond profit. Read more about their Foundation here.