Warning: This post contains sensitive subjects which readers may find upsetting.
I'm currently sat writing this on the last leg of my 18 hour journey home, let me tell you it isn't easy getting to Sierra Leone! I'm talking a tube, two flights, a long layover and a 2 hour bus journey to get to Makeni, the town we stayed in. However, it is totally worth it.
If you've been following me across my social media you will have seen snippets of my recent adventure to Sierra Leone with the charity Street Child. I spent seven life-changing days there and I want to share my experiences with you. Buckle up, it's going to be a long one!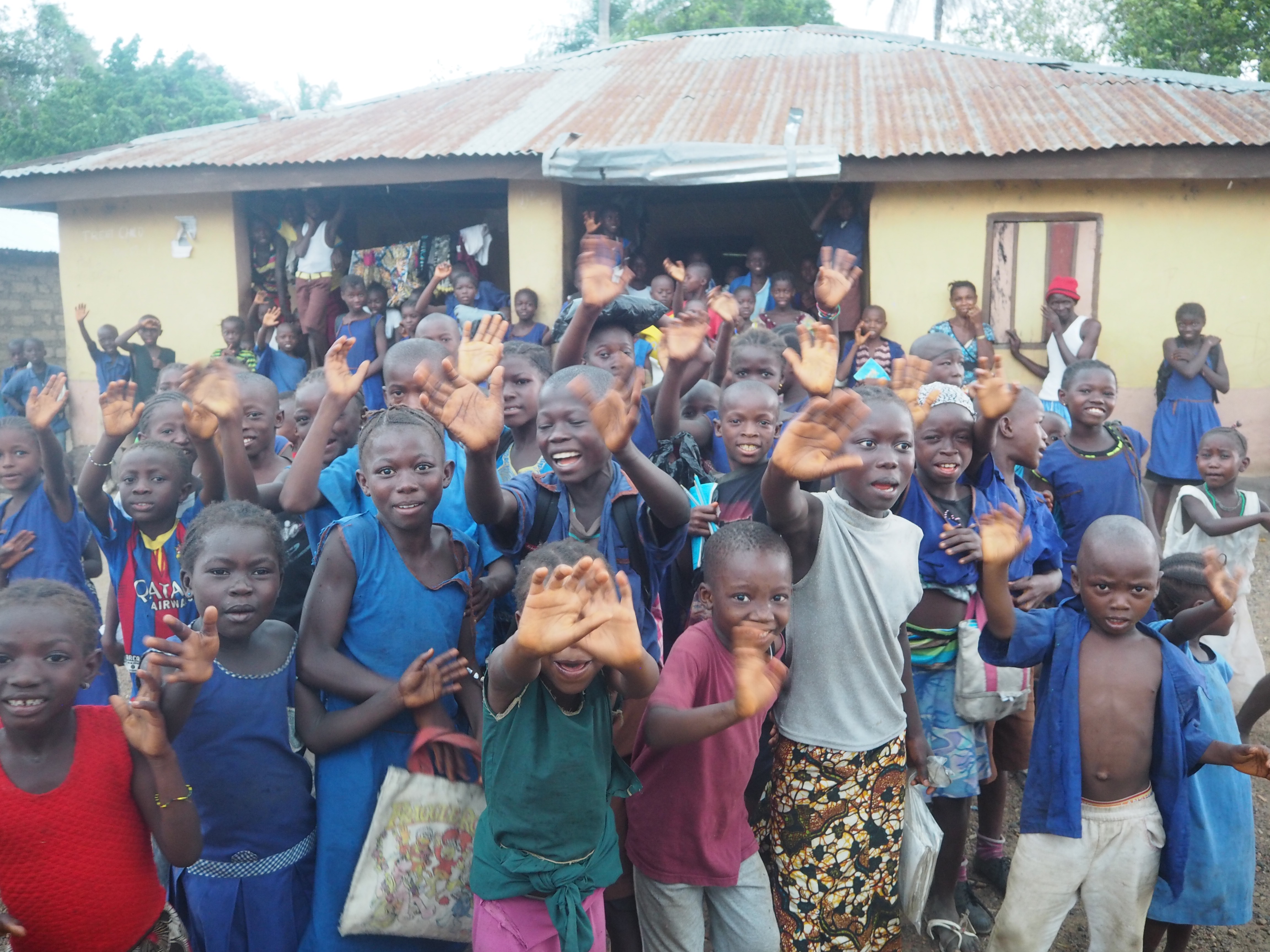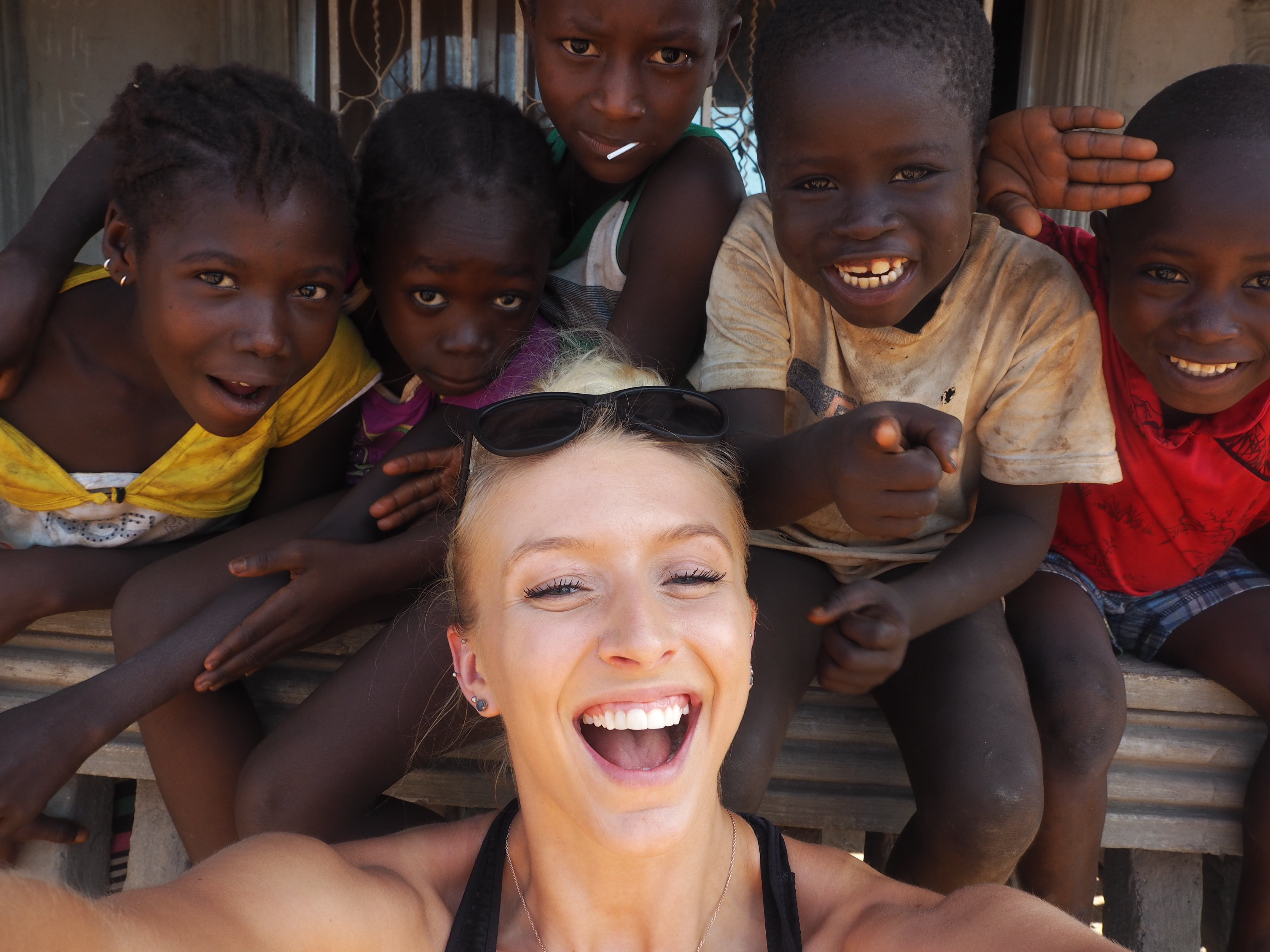 How The Trip Came About
A fair few months back I started talking to the charity Street Child and resonated with their work and principles. They suggested that I go out to Sierra Leone with them to take part in the Sierra Leone marathon and the charity projects they run in the surrounding areas. Although I didn't really grasp the full extent of what I was signing myself up for, I went for it knowing deep down it would be an eye-opening trip. A few months, 5 vaccinations and lots of fundraising events later I was embarking on the long and exhausting journey to Makeni with two of my best friends and fellow #girlgainers Tally and Vic.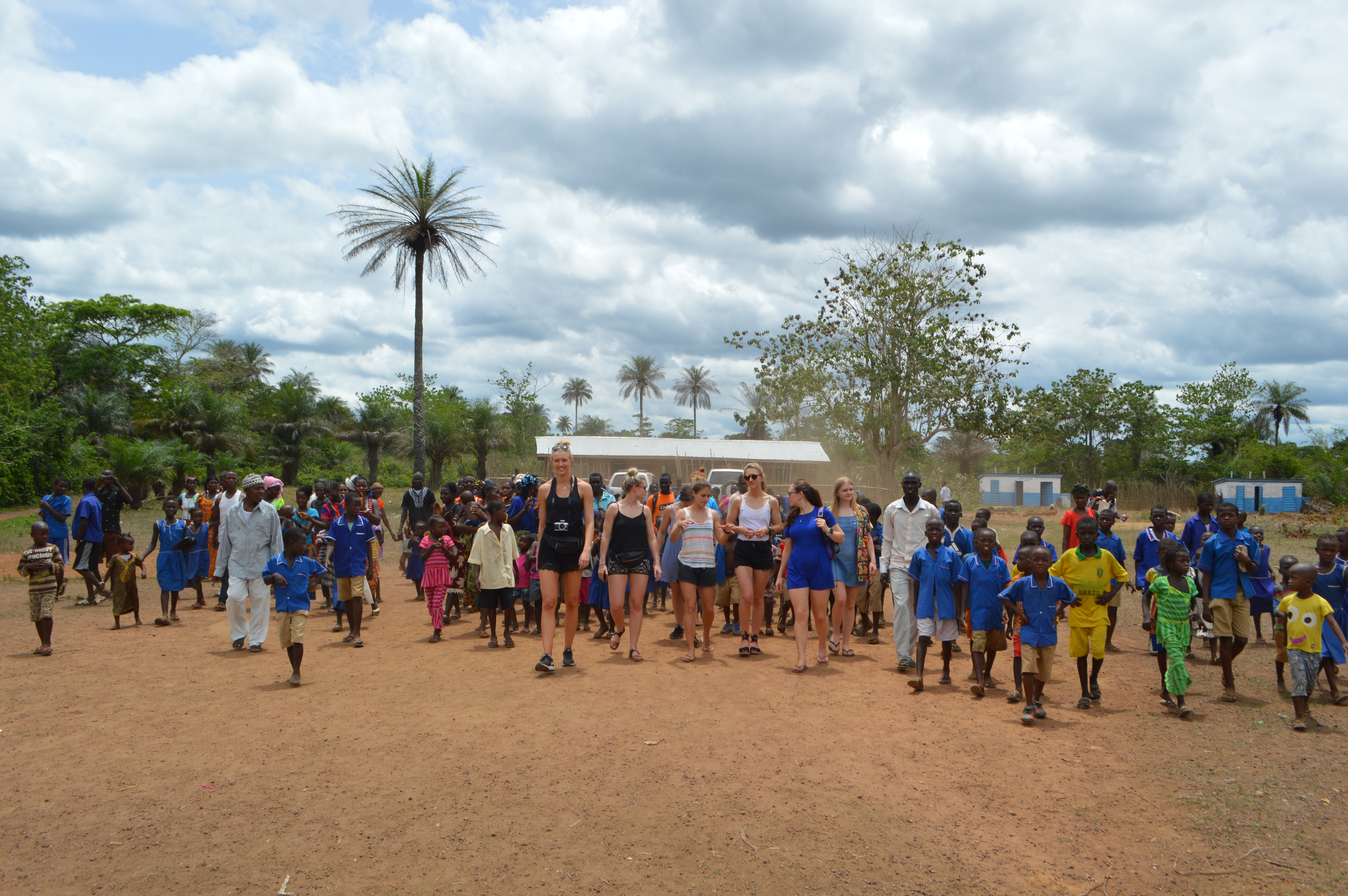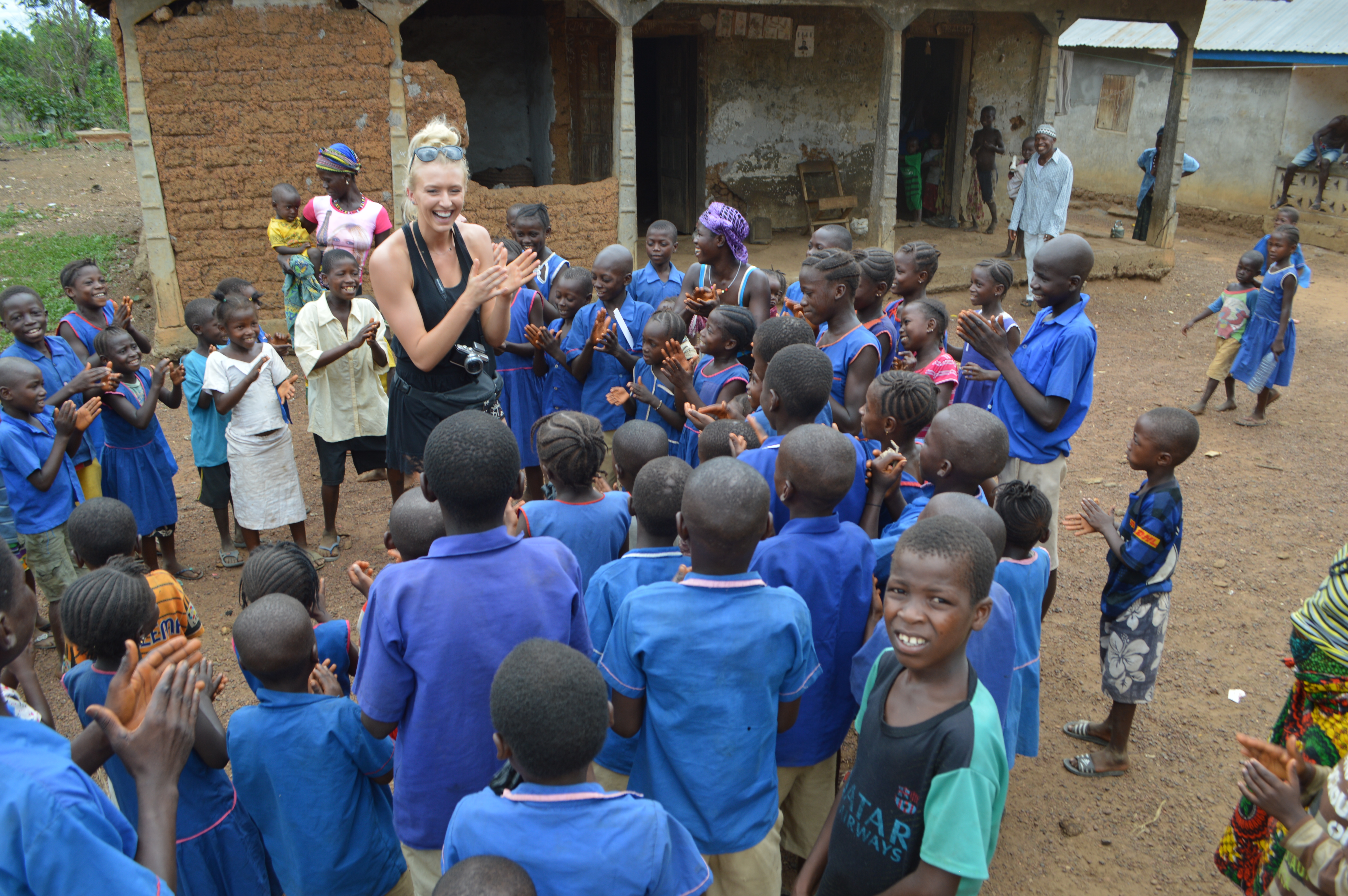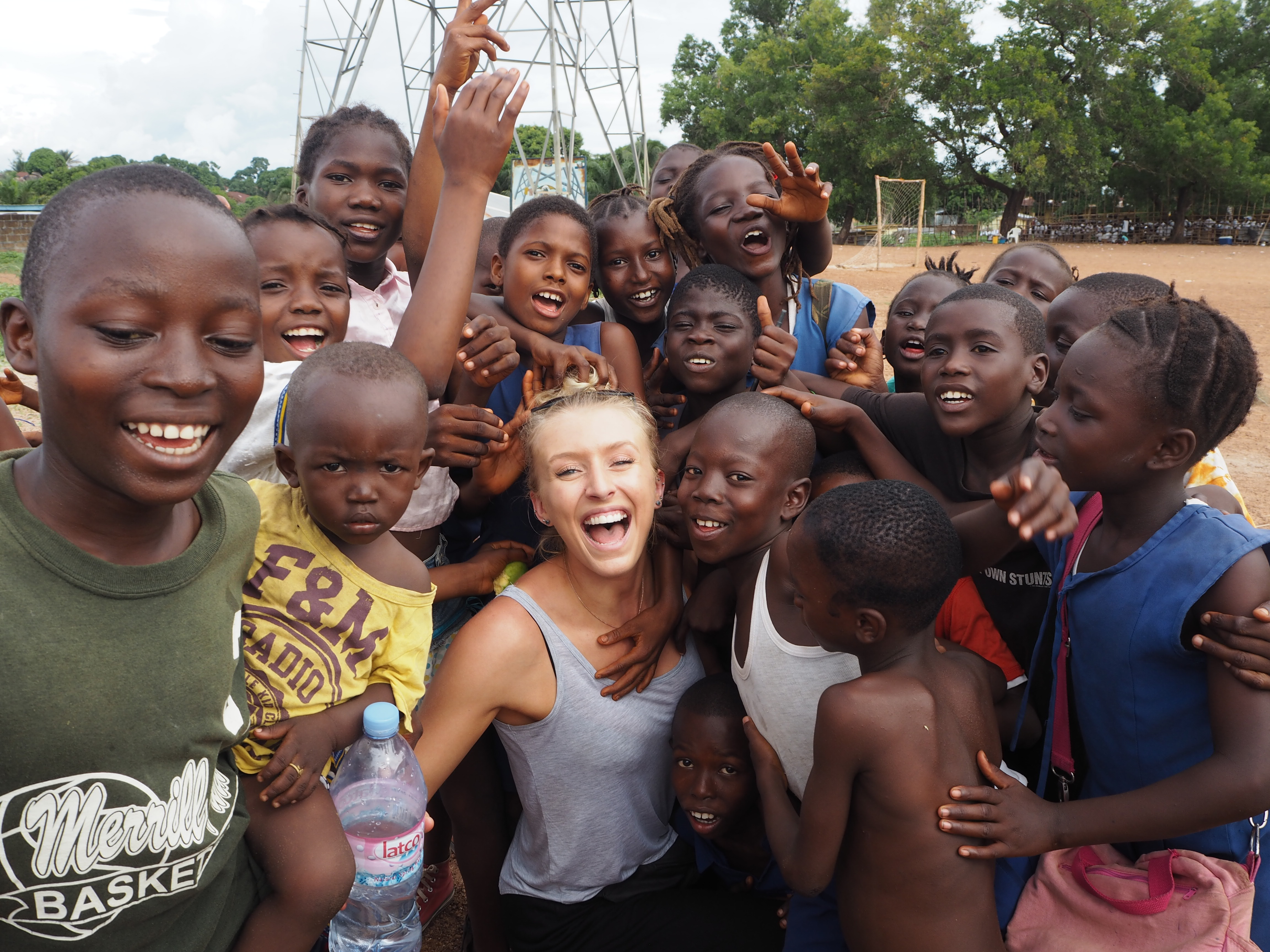 My Experience
The trip is so much more than the marathon day itself. You start off with a few days of visiting the various urban and rural projects they run throughout Sierra Leone. Our first day was spent with social workers walking around the streets of Makeni, the main city. They introduced us to those who had benefited from the work of Street Child. These ranged from kids orphaned as a result of ebola through to mothers who had set up their own small businesses to support their children. Our second day consisted of going out to rural areas and visiting the schools and communities out there. Once we got to the villages we were enthusiastically greeted by the local children with welcome songs, which was swiftly followed by continuous dancing, clapping and singing for the rest of our time there! We got to spend valuable hours with the kids playing games as well as with the teachers, families and social workers discussing how the schools which have been created are changing the lives of those in the communities.
The third day consisted of workshops with the local social workers, which were eye-opening and inspiring. In particular an ex-street child called George spoke with so much passion that it really touched my heart. Following this we spent a few hours playing with the children. We challenged them to a handball match and then entertained them with activities such as clapping games. The children are full of energy, joy and affection and you couldn't help but leave feeling on top of the world. The following day was race day. This included a 4am wake up call to start the race in darkness due to the blistering heat in Sierra Leone. The international runners were joined by hundreds of local Sierra Leoneans. Races ranged from 5km and 10km through to half and full marathons. I personally ran with a local man and we chatted to most of the way around the course and we crossed the finish line together. This was followed by a pool party and a few cheeky drinks at the Street Child clubhouse to celebrate!
The final day we drove to the coastline and relaxed at a beachside hotel. Quite frankly it felt weird to be sat on the sand sunbathing when just days before we had been spending time with the poverty-stricken locals. Although I throughly enjoyed swimming in the warm ocean and eating fresh mangos in the sunshine; it made me realise how many locals I had met on the trip would probably never experience these pleasures. Late that night we packed up and hopped on a bus to start our journey home.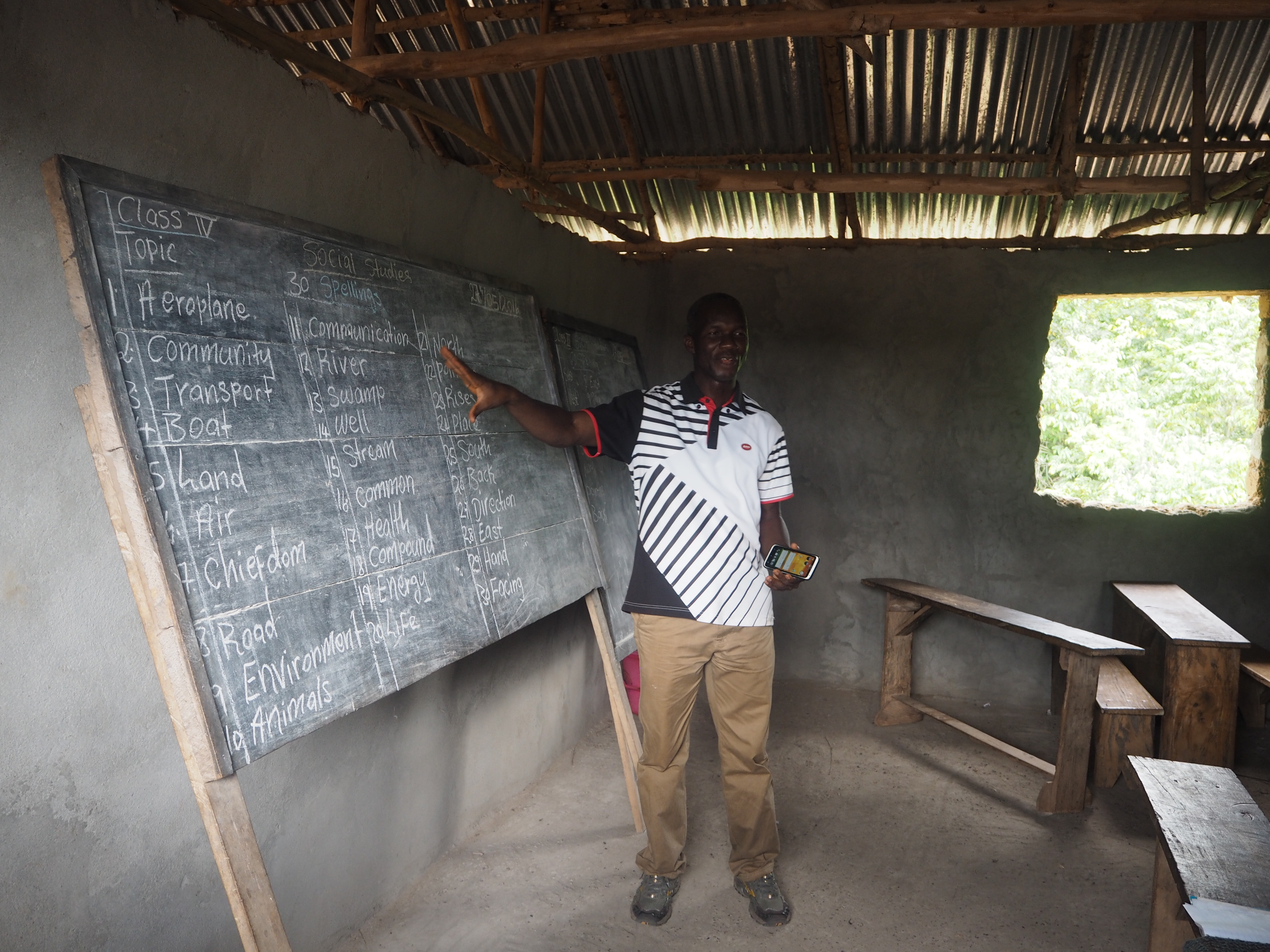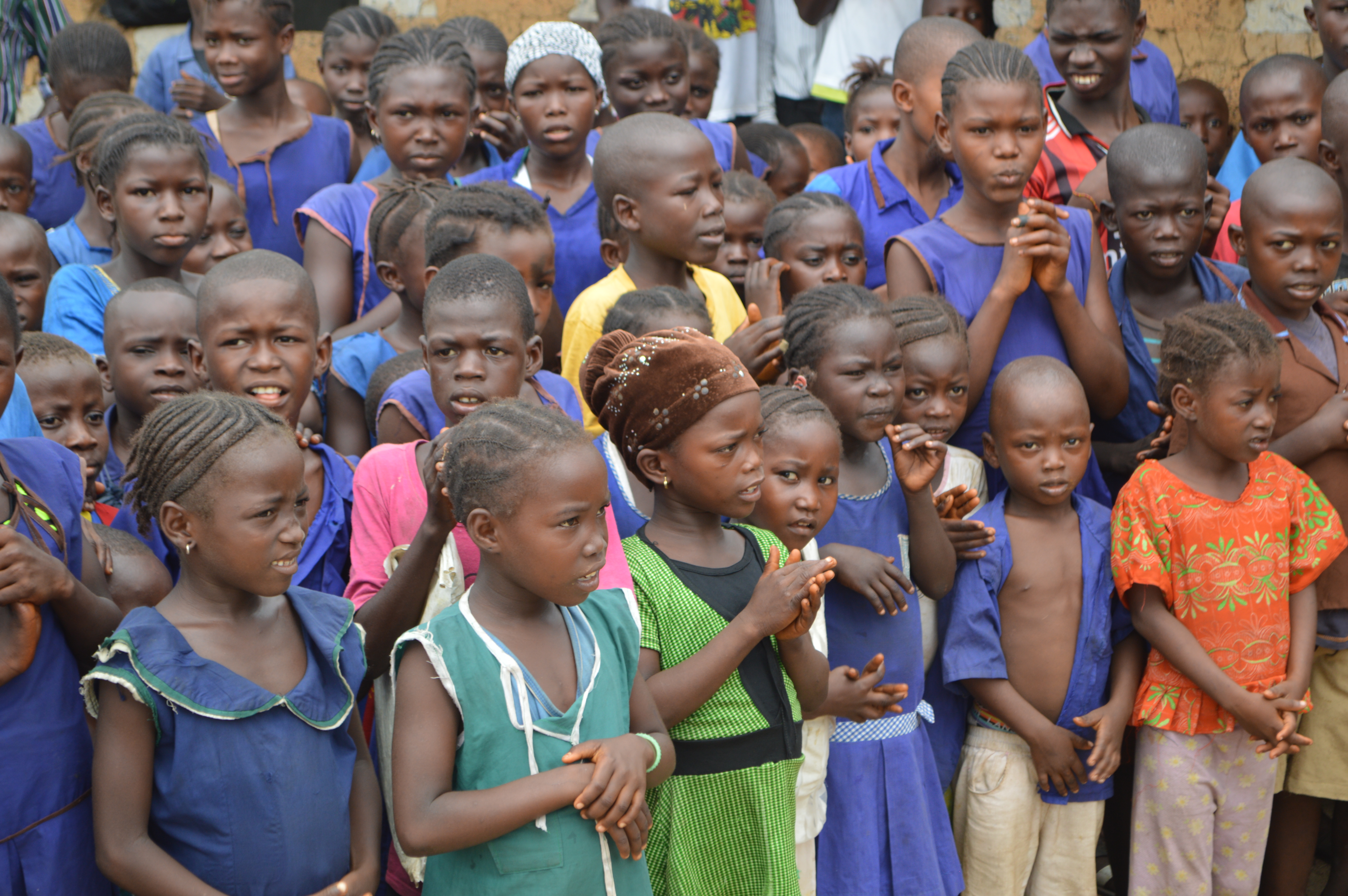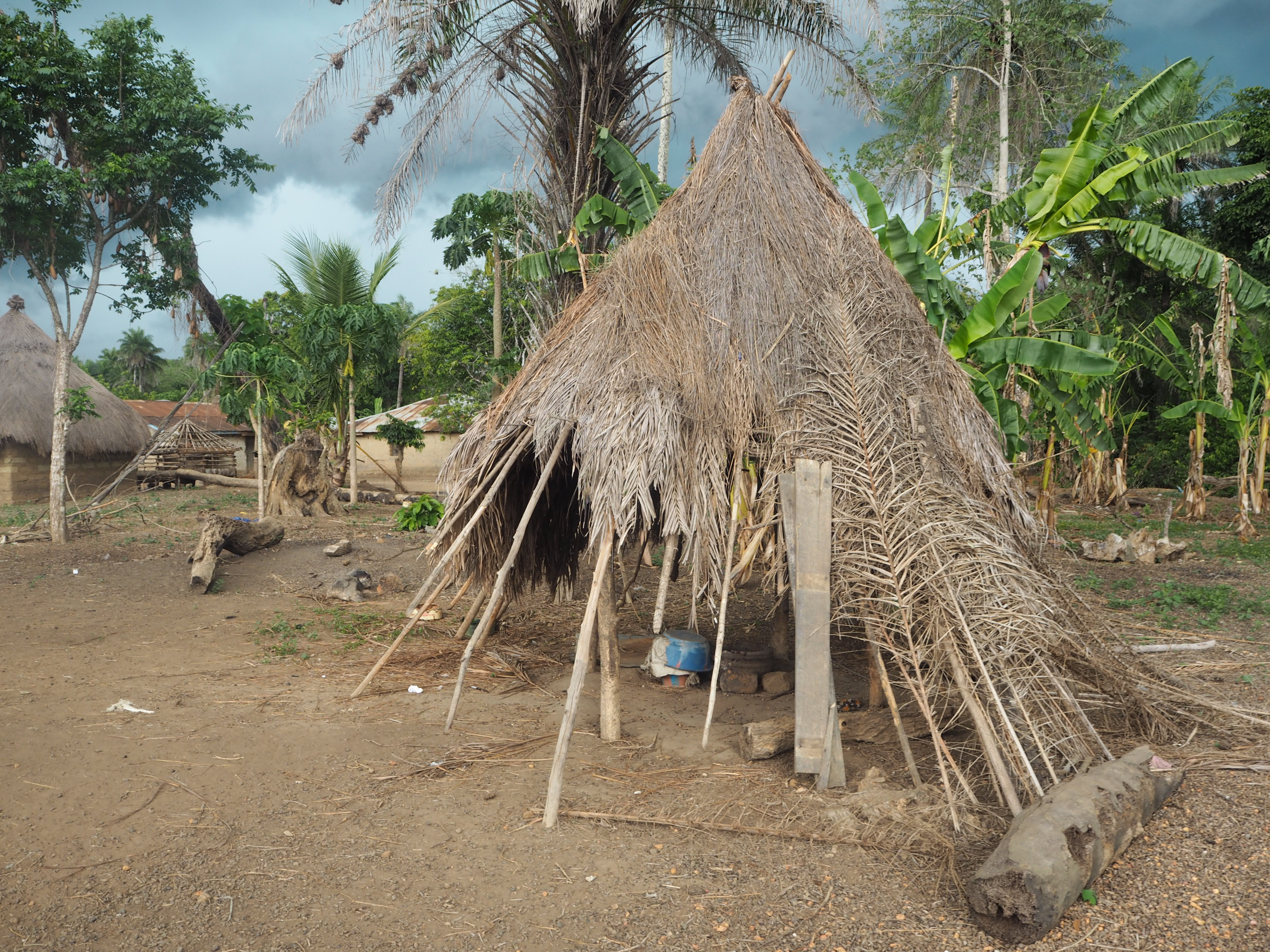 The Challenges Sierra Leoneans Face
There are so many challenges for the people of Sierra Leone that I don't even know where to begin. Poverty is huge and unavoidable. You walk down the street and are confronted with distressing scenes. Barefoot children covered in grime. Mothers washing their clothes in a sewerage-ridden river. Battered handmade huts which huge families call homes. Men hobbling down the street who are missing limbs. Kids with large growths on their necks and stomachs, unable to pay for the medical care they need. It is harrowing to say the least.
The issues which resonated with me the most were those surrounding women. The oppression they experience is shocking. Being born a women immediately places you in a position of inferiority. The majority of men will have multiple wives and over 20 children, meaning they struggle to support them all. Most families cannot afford to send any or many of their children to school and if they can, they will always send the boys first. The women are kept at home to help source food and water and care for their siblings. Daughters are not valued as highly as sons, so if the family are struggling to support all their children they will sell off their daughters to men or marry them off to another family against their will.
There are also prolific secret societies in Sierra Leone which practice shocking traditions. They will take girls away from their families for three months and during this time they will receive basic training in "how to be a woman" including how to cook and clean. They will also go through the horrific process of female genital mutilation (the removal of the clitoris) which is seen as a passage into womanhood. Many girls can get infections or die through this as often rusty razor blades or dirty knives are used.
If they do manage to access schooling the girls face a new set of challenges. The teaching is often poor quality meaning that they don't pass their exams. Most teachers will exchange sex for grades, making their students sleep with them to continue onto the next level of schooling. This can leave the girls pregnant, causing them to drop out of school. Young pregnant women are often thrown out of their family homes as their parents don't want to look after them anymore, which leaves with uneducated, alone, homeless and without a job to support themselves.
One of the biggest things that I realised on my trip to Sierra Leone is that the issues are engrained into their society, culture and infrastructure; and nothing is going to change overnight. It is overwhelming when you are confronted with all the problems at once and it can seem hard to find a solution which will overcome them all – and quite frankly there isn't one. Charities are doing the best they can and changing the lives of a large number of people for the better, and this work should be supported wholeheartedly. However changes will be slow and steady and every small victory should be celebrated.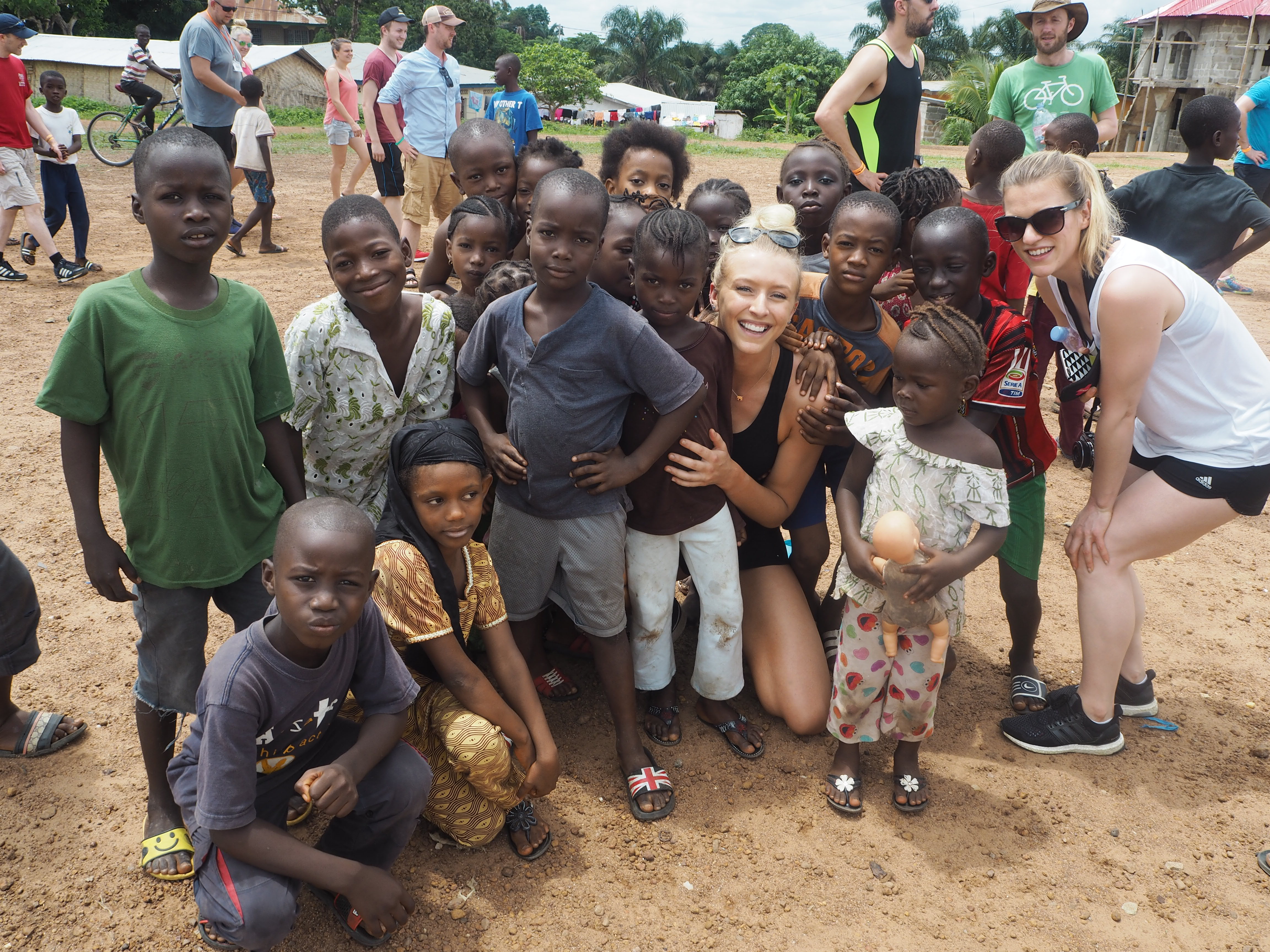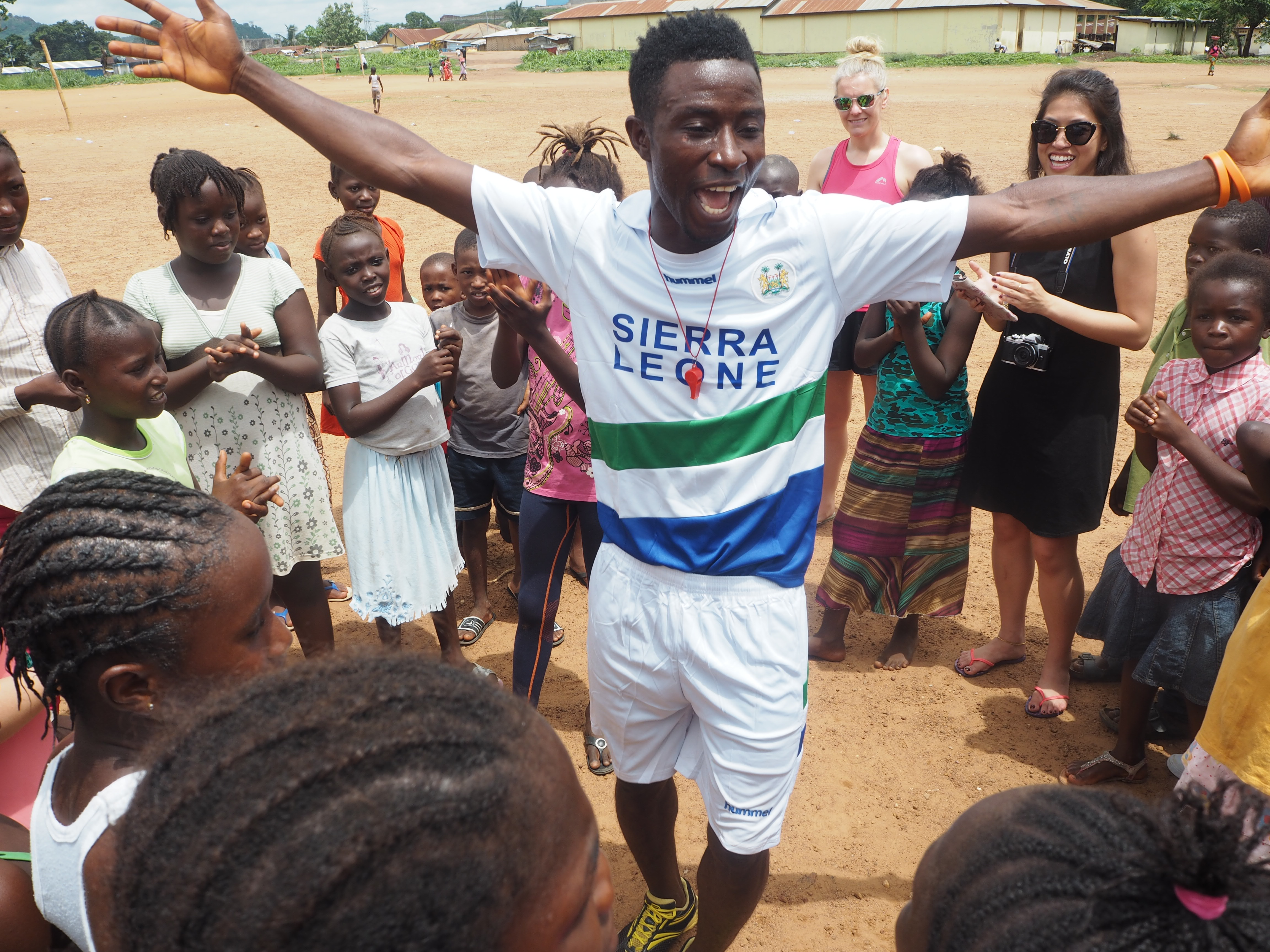 The Work Of Street Child
Street Child as an organisation are incredible. What appeals to me the most is that they are still fairly small in size, which means that you can see exactly where your money is going. They have a series of different interventions which they use to try and resolve key issues facing those in Sierra Leone.
They have built hundreds upon hundreds of schools across the whole country in both urban and rural locations; as well as trained hundreds of high quality teachers to work in them. This has allowed thousands of children to access education who couldn't before. They ensure that they go into some of the most isolated villages and communities and work with them, as these are the ones which are often forgotten and put at the bottom of the priority list. As well as this they also identify specific children who are struggling to afford to go to school and provide them with financial support to buy uniforms, pens, paper and equipment to enable them to access this valuable service.
They also provide support for those who are struggling to make enough money to survive. They run workshops, provide business grants and give ongoing mentoring and support to ensure that these individuals can make a sustainable income long into the future. They also identify specific children who are living on the streets and provide them with support to enable them to find an income and a home. Their Girls Speak Out campaign is one which particularly touches me. This involves reaching out to young women and children who are particularly vulnerable; for example those who are pregnant and homeless or have young children and are struggling to provide for them. They give these women ongoing support and help them to access an education or build a business so that they can support themselves and their families.
I can't even begin to list all the projects Street Child work on, there are so many and they are changing thousands of peoples lives for the better. You can read more about their work here.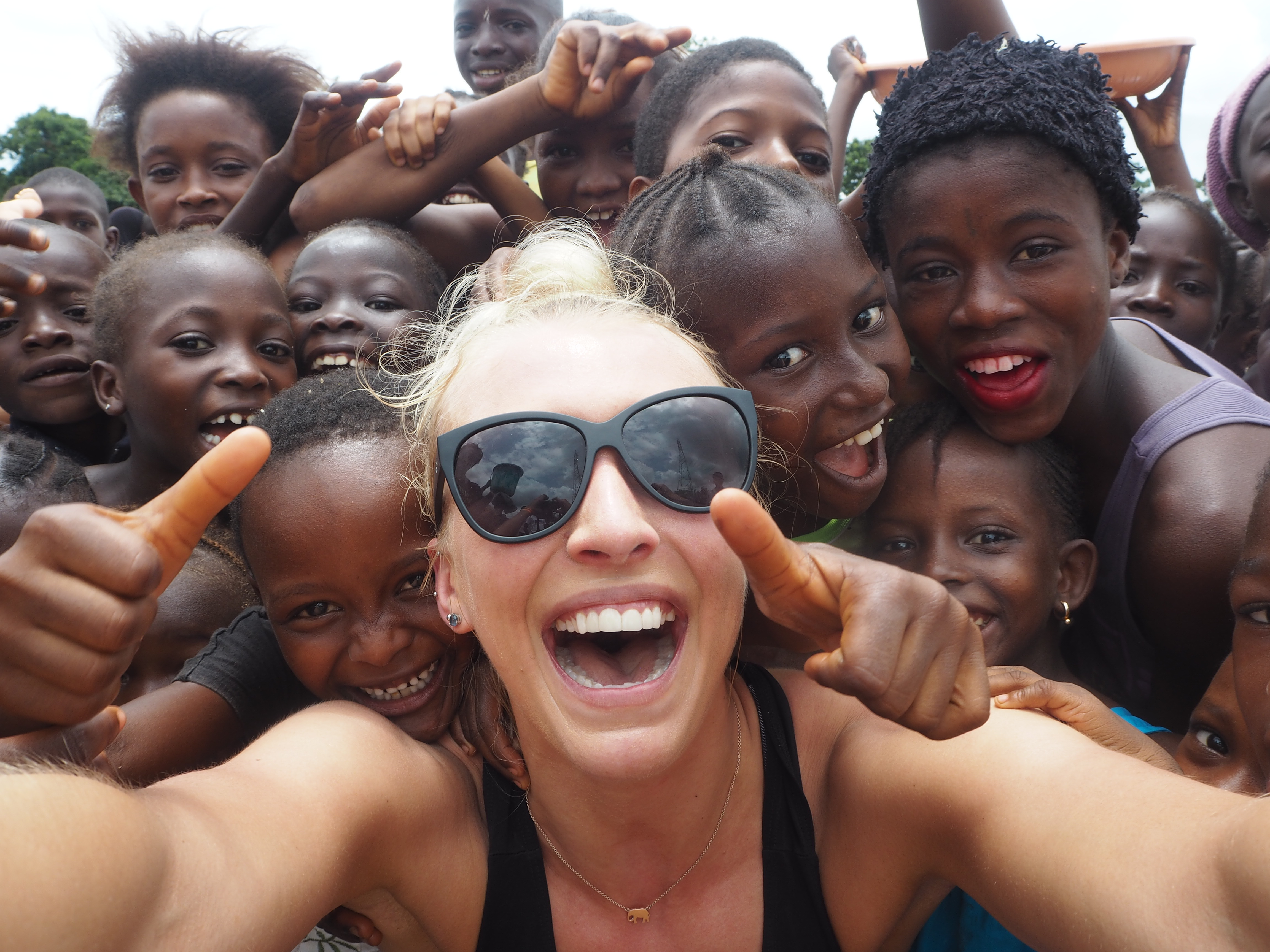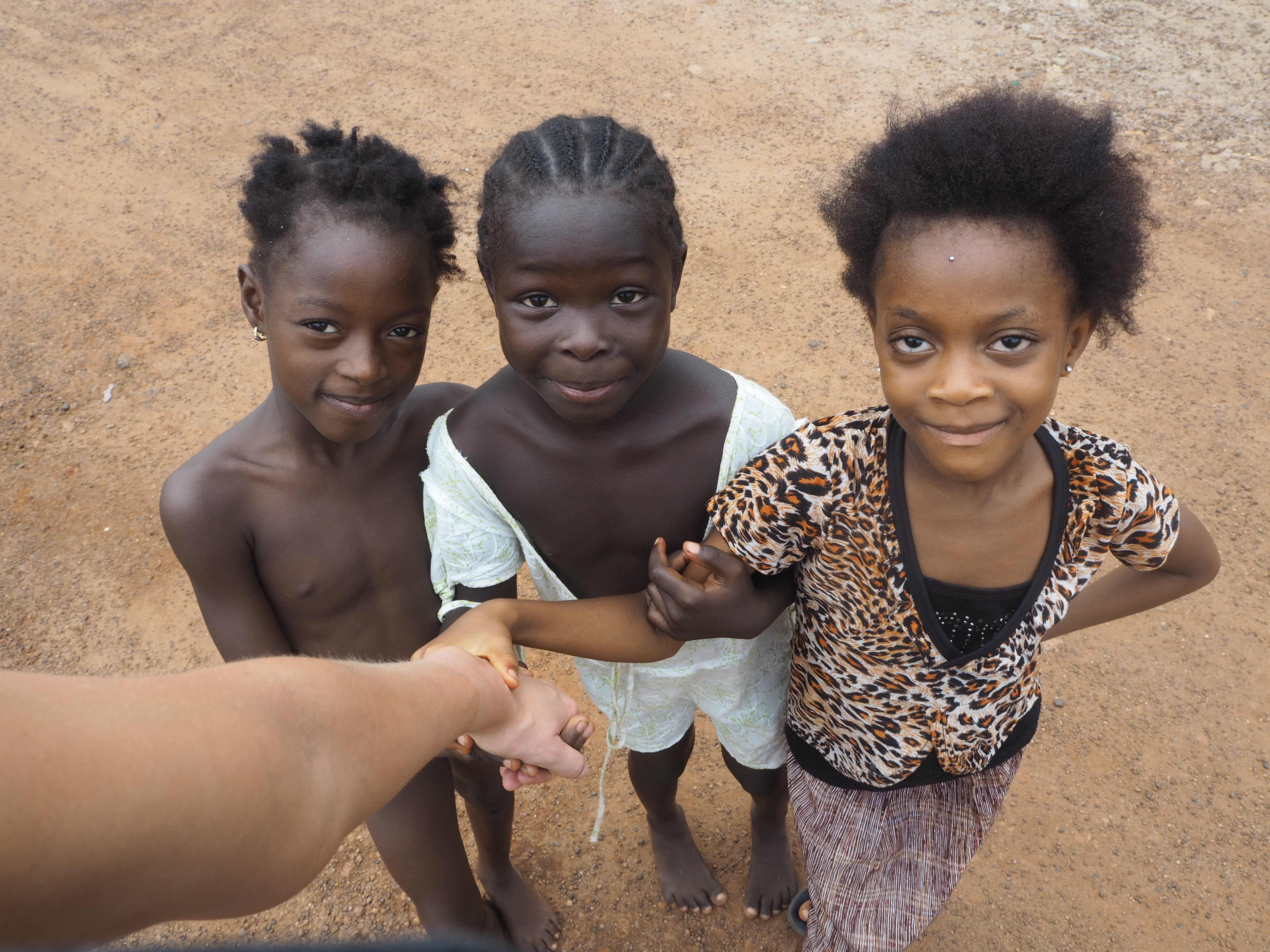 What I Have Learnt
I have seen poverty before during previous voluntary work in Asia, but never to the extent I experienced in Sierra Leone. It has taught me a multitude of lessons.
I am so lucky. So unbelievably lucky. I have been brought up in comfortable surroundings, had access to higher education and been given opportunities to build my own business. These are things they women of Sierra Leone could only dream of. In the western world we moan about menial little things and get worried about the smallest problems. In reality we have it easy. I have never been more grateful for everything I have then after my experiences on this trip.
We are so powerful. We can help so many people and we don't even realise it. That Starbucks coffee you get for £4? That can buy a 10 children basic learning materials to enable them to go to school. Every donation counts and I will continue to support charities including Street Child long into the future.
It doesn't take much to be happy. I was struck by how much joy the children in Sierra Leone had, despite the poverty they were experiencing. It goes to show that you can find joy through adversity.
We are all human. Often we disconnect ourselves from others who are suffering. If a charity advert comes on the TV we look away or switch channels. In reality, those people are real and their suffering is real. They have rights, feelings and emotions and deserve a chance for a better life. They are human just like you and I.
Our home comforts are incredible. After spending a week washing myself in cold brown water which smelt of iron, using filthy holes in the ground as toilets and eating food which turned my stomach; I realised how much I value the comfort of the Western world we live in. We are spoilt with efficient transport systems, great customer service, delicious food and clean running water. I will never take these things for granted again.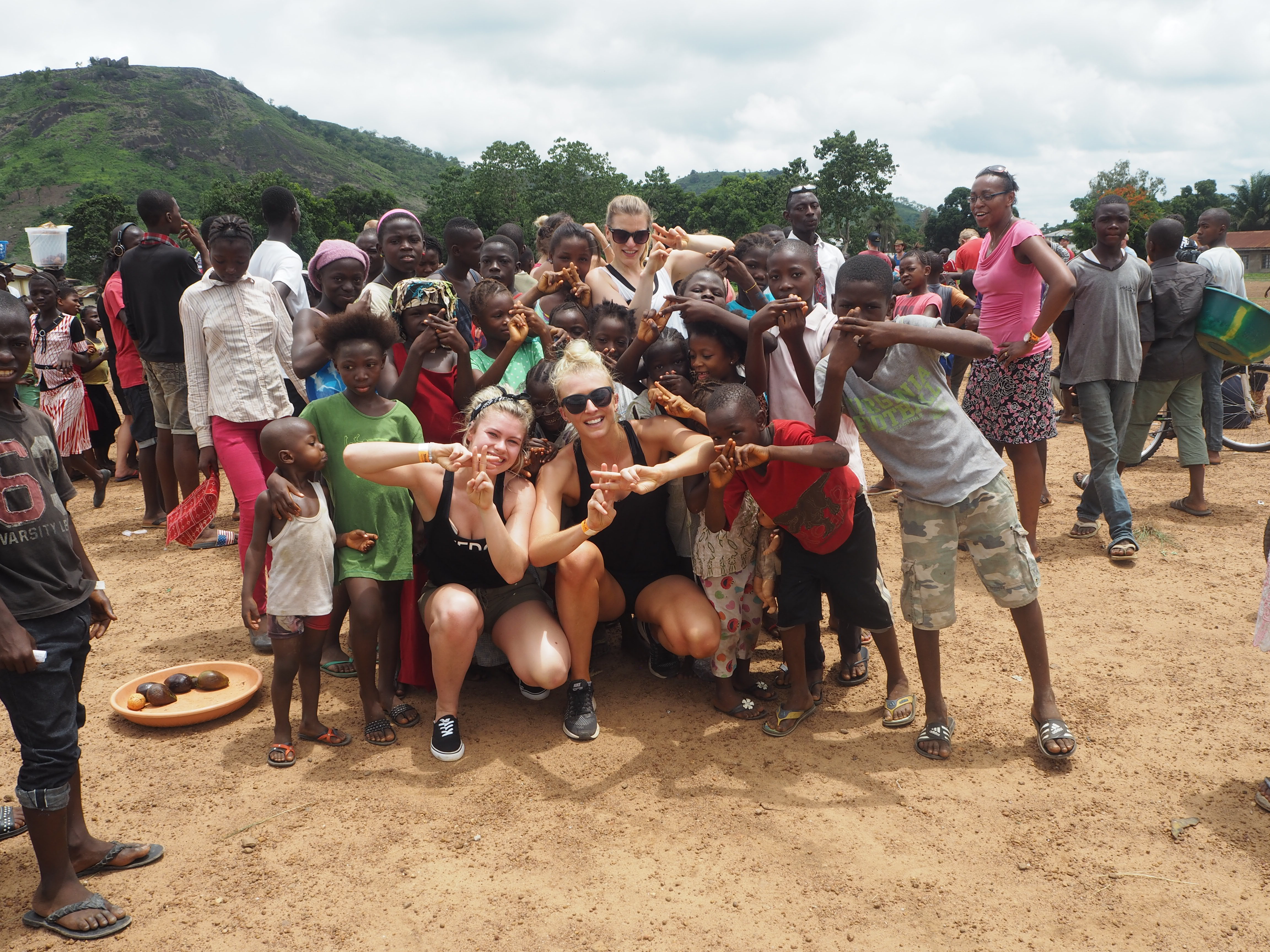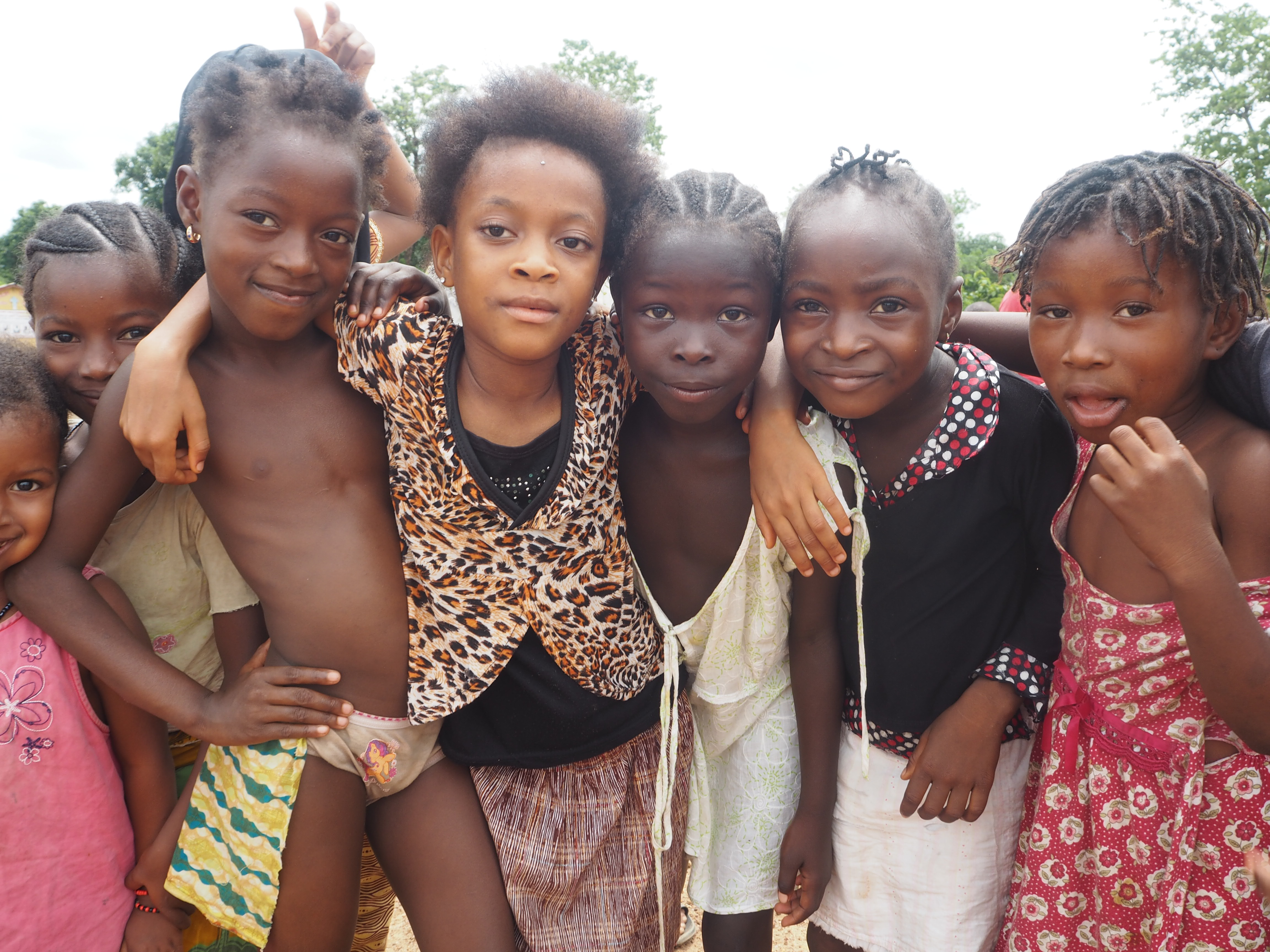 What Now?
The adventure isn't over yet. Tally, Vic and I loved the trip so much that we plan on returning next year and running the half marathon with Street Child. We won't be going alone and would love for anyone who is interested to come along with us. I promise that it is the trip of a lifetime.
I hope that you enjoyed this post and have stuck it out to the end! If you would like to donate to the cause please click here and to hear more about Street Child click here. I have uploaded a vlog from my experience here.
Let me know your thoughts on my trip in the comments below!
Lots of love,
Zanna xx